Today we will be talking about the repairs that can make or break your mortgage approval and sometimes the entire transaction between a buyer and seller. I will be sharing some examples of how some home buyers and people refinancing have brilliantly gotten around a roadblock caused by repair items. We have Michael Brooks, Vice-president of our National Construction and Renovation Loan Products at Cardinal Financial Company. Also, we will be hearing from Ed Hill of Masters Roofing and later in the show Pat Goldstein, Realtor with Crye-Leike Realtors.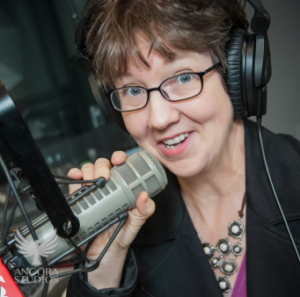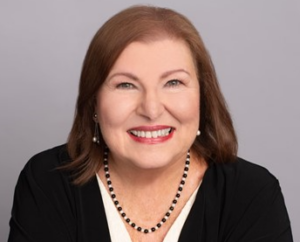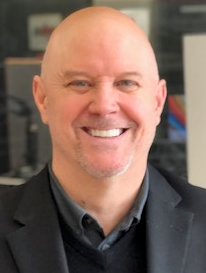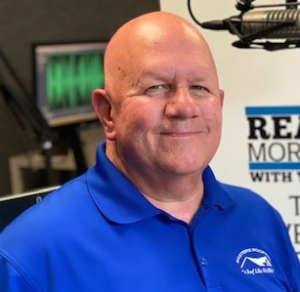 What do YOU want to accomplish with YOUR mortgage? For a home purchase or refinance, lets explore the best financing options for you. Connect with me at (901) 482-0354. Subscribe for weekly Real Estate Mortgage Shoppe podcasts with show notes at www.JOGARNER.com
To Your Success,
Jo Garner, Mortgage Loan Originator NMLS # 757308 Cardinal Financial Company, Limited Partnership NMLS# 66247 2645 Appling Rd 102 Memphis, TN 38133 equal housing opportunity
3701 Arco Corporate Drive, Suite 200, Charlotte, NC 28273 • Equal Housing Opportunity ● www.cardinalfinancial.com/nmls-licensing • For licensing information, go to: www.nmlsconsumeraccess.org/EntityDetails.aspx/COMPANY/66247
WELCOME TO REAL ESTATE MORTGAGE SHOPPE
Good morning, Memphis! Welcome to our internet listeners and podcast listeners across the 50 states! You're on Real Estate Mortgage Shoppe. I'm your host, Jo Garner, Mortgage Loan Officer. You can connect with me at www.JoGarner.com. Our general topic is HOW TO OVERCOME OBSTACLES WITH HOME REPAIRS ON YOUR HOME PURCHASE OR REFINANCE. Subscribe to get our weekly blogposts with podcasts at www.JoGarner.com. Call us while we are live today June 11th, 2022 at 901 535 9732.
Today we will be talking about the repairs that can make or break your mortgage approval and sometimes the entire transaction between a buyer and seller. I will be sharing some examples of how some home buyers and people refinancing have brilliantly gotten around a roadblock caused by repair items. We have Michael Brooks, Vice-president of our National Construction and Renovation Loan Products at Cardinal Financial Company. Also, we will be hearing from Ed Hill of Masters Roofing and later in the show Pat Goldstein, Realtor with Crye-Leike Realtors.
INTRODUCING MIKE BROOKS OF CARDINAL FINANCIAL COMPANY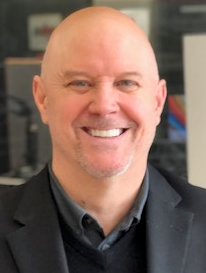 Back on Real Estate Mortgage Shoppe is Michael Brooks of Cardinal Financial Company. Mike and I worked together at a previous company where he coordinated one of the BEST suite of renovation and repair and construction products I have ever experienced in my entire career. For the last several months he has been working on rolling out these products for Cardinal Financial Company and we are working together again (Mike intros about himself and what he does for Cardinal Financial Company)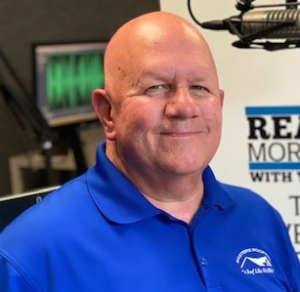 (Jo) We have the Happy Roofer, Ed Hill of Masters Roofing ready to help you in the studio today. Ed, I have been hearing more testimonials about your great work from mortgage customers, radio listeners and others in our network who have used you to repair or replace their roof. You set the bar high for roofers and other people in the home repair business. Take a moment to introduce yourself to our new listeners and tell us a little about the services you offer your clients. (Ed Hill has intros himself and talks about what he does for his clients )
(Jo) Are you preparing to get a mortgage on a home you are about to buy or refinance? If the mortgage company requires an appraisal on the house, it is good to inquire, inspect, and innovate if needed before spending your money on the appraisal. For example, what needed repairs can you see with the home? Will the seller agree to pay for getting all the repairs completed? How much will you need to pay for the repairs? Do we need to use a renovation and repair mortgage product?
Inquire
The home condition can create obstacles to getting the value needed or getting approval from the mortgage company's underwriting department. For example, appraisers notate repairs that affect the structure, security, and sanitation of the home. Mortgage companies require these types of repairs to be completed before closing.
Inspect
Repairs that affect the structure include rotted wood; foundation problems; roof leaks or missing shingles; peeling paint (especially if the home was built prior to 1978); broken siding; electrical, plumbing, or heating problems; or issues with the air and duct systems.
Repairs affecting the security of the home include doors that do not operate correctly, broken locks, or open access to the house from outside. Repairs pertaining to the home's sanitation include drainage problems, faulty water supply, septic issues; mold; and more.Most underwriters want the trouble areas corrected before closing, but there are some workarounds when items can be fixed after closing, too.
Innovate
When the repairs must be fixed before closing, the buyer and seller negotiate who will pay for which repairs. If the buyer pays, the mortgage company will have to verify in the borrower's asset accounts that they have the funds to cover closing and repair costs. The old "repair allowances" are not allowed on traditional mortgages unless it it paid directly to the repair contractor who does the work. Sometimes lenders can allow some of the repair money to be held in escrow for a few days. If there repairs are over $5,000 or even $105k or more, you may want to explore the advantages of a special renovation and repair mortgage.
Michael Brooks, the vice-president of National Construction and Renovation programs at Cardinal Financial Company is ready to help you explore how to use a one-time closing loan OR the renovation and repair mortgage program. Michael, please take a couple minutes before we go to break to start launching into how to use these programs. (Michael has about 2 to 3 min before 9:15 break to get started on his topics to be continued after break)
You're on Real Estate Mortgage Shoppe. I'm your host, Jo Garner, Mortgage Loan Officer. Connect with me at www.JoGarner.com What do YOU want to accomplish with your mortgage? Make your plan. Let's work your plan if the deal works for you today, let's do it today. When we come back we will be hearing more from Michael Brooks of Cardinal Financial Company and Ed Hill of Masters Roofing. Pat Goldstein, realtor with Crye-Leike will also be joining us
TALK SHOPPE BUSINESS TIP FOR REAL ESTATE PROS
2nd segment after 9:15 advertising break – (producer to start the song "Taking Care of Business" by Bachman Turner Overdrive –but bring the volume down before the lyrics start) It's time to talk shop with Talk Shoppe's Business Tip For Real Estate Professionals. Talk Shoppe is a marketing company offering free education and networking to anyone interested in real estate, business and health and wellness. Talk Shoppe is made possible by the financial support of its sponsors and advertisers. For more about Talk Shoppe, go to www.TalkShoppe.com (shoppe) For our Talk Shoppe Business Tip today we have Talk Shoppe financial sponsor, Pat Goldstein of Crye-Leike Realtors in West TN and North Mississippi. Pat is known in our business circles as the "Gold Standard of Real Estate" serving both home buyers and sellers. Pat Goldstein, I believe you have our Talk Shoppe Business Tip For Real Estate Pros….(Pat offers his tip about 1 minute)
Even though prices on houses have been going up and interest rates too, you can still get the house you want to buy. In some cases, you can buy a house that may be everything you want when you buy it, but you can renovate the home and modify it after you buy it some it evolves into the home of your dreams. Renovation loans make this possible
Pat Goldstein, how do we best contact you? 901 606-2000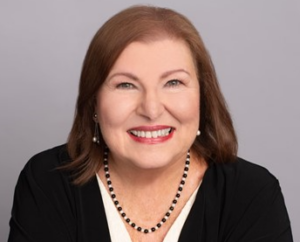 ___________________________________________________________
QUESTIONS ANSWERED BY MIKE BROOKS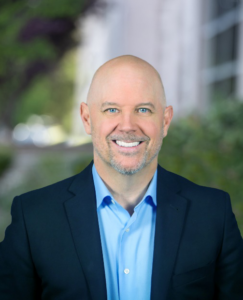 Why is renovation so Popular?
How do renovation programs work?
What are the benefits for consumers with renovation financing?
What type of repairs are allowed?
Are permits required?
Let's talk about contractors.
I have heard the term Future Value can you explain?
Why should someone consider a renovation program as opposed to handling the renovation by themselves?
Kitchen or bathroom remodels . Modifying homes to allow more family members to live under the same roof.
Modifications to accommodate handicapped family members.
Hardening of Homes to protect from wild fires. Strengtening homes to withstand hurricanes
One-time closing program with 360 day rate locks
What is coming for renovation and repair loan programs
ADVICE COVERED BY ED HILL OF MASTERS ROOFING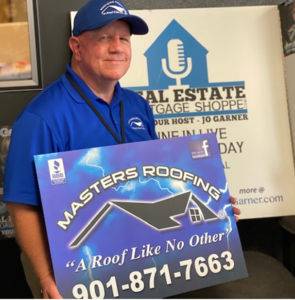 Use the power of the team to get started building your home or your dream. If you don't have the knowledge and skills to do it, find someone reputable and excellent at doing what you need done.
TOPICS COVERED BY JO GARNER, MORTGAGE LOAN ORIGINATOR: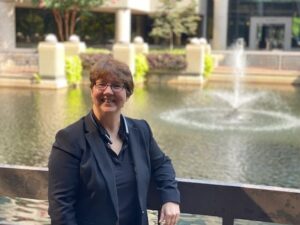 We are talking about how to get around obstacles when you are buying a home or refinancing a home that needs repairs. Let's look into the stories of some of my former clients who ran into issues with repairs when they tried to buy a home.
Martin and Maria Miller–Call on resources to repair and get the second home they needed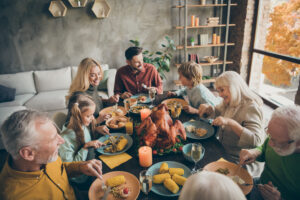 Martin and Maria moved more than a thousand miles from the place where they had lived and built a life with their children. After the kids were older, the couple had an opportunity to take over a business on the other side of the country, and they took it. Later, their children got jobs in different areas of the country. The Martins yearned to have a central rallying place where their family could get together for the holidays and gatherings.
A close family friend from their hometown knew of their desire for a second home in the old neighborhood. This close friend set them up with a realtor who found them a house close to where they once lived. It was beaten up and needed a good cleaning, some carpentry, and a bit of new sheetrock.
Halfway through the loan process, the appraisal came in with a mile-long list of items that could affect the structure, safety, and sanitation on the house. Due to the types of repairs needed, the lender required these repairs to be completed BEFORE closing.
The Millers realized with a sinking feeling that they had just spent hundreds of dollars on an appraisal and now seemed to be in a catch-22. They could not close on the home until repairs were done, but the seller did not have the money for repairs until after the closing. In so many cases, this is where the bargain deal dies.
Nevertheless, good friends can be valuable, especially when their trade is fixing and building houses. Their hometown friend got the list of needed repairs and whistled up his construction buddies. Everyone agreed to work for just about free just to help the Millers.
They put together an itemized agreement to start work when the loan was approved for all but the repairs. The seller signed the agreement that he would pay the hometown friend and his pals on closing day when he got the funds. Once the loan was preapproved by the lender's underwriter, hometown friend and his pals went to work. The appraiser went back to the house to verify the completed repairs so the Millers could quickly close on their home, where they and the rest of their family could gather together in their former hometown … all thanks to their good-hearted hometown friend … whom they now looked forward to having over for their celebratory dinner!
The Winfields—get the home that is just right with a renovation and repair mortgage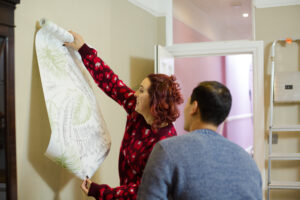 Mr. and Ms. Winfield own their own business. They found a home that with a huge shop and a location that would, over time really pay for itself. Their heart was set on getting this home.
The problem was that the house needed about $60,000 worth of repairs. The lender was going to require almost all of these repairs be done BEFORE closing because these repair items affected the safety and habitability of the house. The seller would not allow them to do any work on the house until after they owned it. The Winfield's were in a Catch 22. They could not close on the house until the repairs were done, but they could not do the repairs until they owned the house.
The solution for them was better than they originally thought. The renovation and repair loan would allow them to the sales price of about $200,000 and add the cost of the $60,000 plus some reserves for overruns making the total around $270K to 275K. The program required a licensed general contractor to do the work.
The Winfields would only have to pay a little over 3% of this total as a down payment plus closing costs and some extra costs for the inspections on the work and title updates and a licensed repair coordinator. If the seller would have been willing to pay their closing costs, the Winfields could have gotten in with just a little bit over 3% percent down –just under $10K.
Since the seller was not willing to pay any closing cost in this case, all total the Winfields figured they would have $24,000 of their own money in the deal, but the house would be worth around $340,000 when the renovations were done. Was paying the extra costs for the renovation and repair loan worth the money and extra effort? They were walking into instant equity of the upper $50 thousands to low $60 thousand with a relatively low, fixed rate 30-year mortgage. The deal was definitely worth it to them since they would end up with so much equity.
The financing available for the purchase of a primary residence like this bargain-priced fixer-upper home are the FHA 203K renovation and repair loan and a conventional product also with similar guidelines. Both programs allow a very small down payment. This program may not be worth the extra financing costs if the Winfields just barely broke even with the loan amount and value. It's a bargain deal if you can realize enough equity or profit from buying a house this way.
REAL ESTATE TIP OF THE WEEK (Pat Goldstein has about 1 to 1.5 minutes to share a real estate related money-saving or time-saving tip related to home inspections):
Ed Hill has about 1 minute to share a tip —Make your real estate dream happen today. Even if you are not sure how to work through the process yourself, you can put a team of pros on your side to guide you through.
Mike Brooks shares a tip— You can buy a home that is not quite your dream home, and you can build an extra bedroom or bathroom. You might even want to explore costs and timing on upgrading the bathroom or kitchen
Pat Goldstein-Make a list in order of your priorities of the things you cannot live without. As you list things, think of the things you absolutely need, items that can be used as a bargaining chip and items that you do not want at all.
ANNOUNCEMENTS:
Talk Shoppe offers free networking & education to anyone interested in real estate or in business or in health and wellness. Talk Shoppe meets every Wednesday 9A-10A CT at Concorde Career College 5100 Poplar Ave 1st floor Memphis, TN (Clark Tower). You can also join the even on zoom. Go to www.TalkShoppe.com and click the Events tab for the link to get into the event online. This Wednesday June 15, 2022 9A CT "The Friendship Factor" Debbie Ternes, Co-Founder of Authentic Friendships –
Talk Shoppe thanks Kim Halyak of the Cooper Young Garden Walk for her contribution to make Talk Shoppe's free networking and education free to our community. Connect with Kim Halyak of Cooper Young Garden Walk for some great garden ideas at 901 299-5887
Thank you to Tim Gilliland of www.BackupRX.com for helping us at Talk Shoppe to keep our data backed up and ready to restore in case of a computer crash. Enjoy peace of mind knowing YOUR data is safe and ready to restore when you need it. www.BackupRX.com
Jo Garner's new book "Choosing the Best Mortgage-The Quickest Way to the Life You Want." An essential mortgage guide with stories of people finding the right loan and overcoming common barriers. If you will be buying a home or if you are a real estate and financing professional helping others make financial decisions, you can have your own copy and a few for you clients.
Buy on Amazon and Barnes and Noble or www.JoGarner.com/best-mortgage-book
5.. Subscribe a www.JoGarner.com and you can get our weekly blog posts with podcasts conveniently in your inbox.
5. Real Estate Mortgage Shoppe reminds you to MAKE YOUR PLAN. LET'S WORK YOUR PLAN. IF THE DEAL WORKS FOR YOU TODAY, DO IT TODAY.
SPECIAL NOTE: REAL ESTATE MORTGAGE SHOPPE RECOMMENDS THAT YOU CONSULT WITH A FINANCIAL, LEGAL OR OTHER CERTIFIED, LICENSED PROFESSIONAL BEFORE ACTING OR INVESTING ON ANYTHING YOU HEAR OR SEE FROM THE CONTENT ON THIS SHOW OR BLOG POSTS. THE INFORMATION WE SHARE ON REAL ESTATE MORTGAGE SHOPPE IS GENERAL IN NATURE MEANT FOR GENERAL EDUCATIONAL PURPOSES ONLY. ALL EXAMPLES GIVEN FOR ILLUSTRATION PURPOSES ON REAL ESTATE MORTGAGE SHOPPE AND ARE BASED ON TRUE STORIES BUT WE USE FICTIONAL CHARACTERS AND DO NOT DIRECTLY REFLECT REAL PEOPLE OR EXACT DETAILS IN ANY OF THE SITUATIONS.
QUOTE CORNER:
The quote of the week: Lily Tomlin "The road to success is always under construction."
____________________________________________________________________________________
REJOINDERS:
Don Lawler of www.storytellersmemphis.com for telling your business or personal story with videography.

Jo Rook, Director of Healing and Wellness Ministry at Church of the Harvest in Olive Branch, MS www.JoRook.com

Tim Flesner, Business Consultant with Business Management Solutions (901) 213-7830
Transitional Music: "Fixing A Hole" by the Beatles; "I'm Proud of the House We Built" by Brooks and Dunn; "I'm Your Handyman " by Jimmy Jones; "Taking Care of Business" by Bachman Turner Overdrive for the Talk Shoppe Business Tip for Real Estate Pros."
ABOUT ED HILL OF MASTERS ROOFING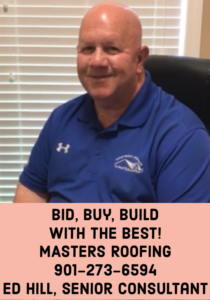 Ed Hill has been in the residential roofing industry since 2008 and has been Senior Consultant with Masters Roofing Memphis TN since 2010.  He has personally assisted about 800 homeowners with roof replacement and many others with roof and exterior repairs.  He is an active member of the Greater Memphis Business Network International chapter and is the official Masters Roofing consultant to TPC Southwind.  He holds three earned degrees including a doctorate but tries not to let those get in his way of serving his customers!  For free roof advice, free inspections, and free estimates and bids for roof replacement or roof repair call Ed Hill at 901-273-6594. Learn more at #EdHillMastersRoofing and at MemphisHomeMaintenanceShow.Podbean.Com
Ed Hill, Senior Consultant
Masters Roofing
2845 Stage Center Cove
Bartlett TN 38134
901-273-6594
EdHill.MastersRoofing@gmail.com
TN State Licensed Contractor #00067521/ Reciprocal Licenses MS & AR
BBB A+ Accredited Member Business
Platinum Preferred Contractor Owens Corning / GAF Master Elite Installer
Guild Quality Member / Angie's List
www.EdHillMastersRoofing.webs.com
Podcast https://MemphisHomeMaintenanceShow.podbean.com
You Tube Channel: Ed Hill Masters Roofing
http://Instagram.com/EdHillMastersRoofing
www.Facebook.com/EdHillMastersRoofing
ABOUT MICHAEL BROOKS, CARDINAL FINANCIAL COMPANY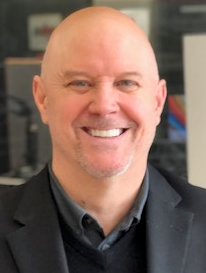 Michael Brooks Vice President National Construction & Renovation and Repair Division at Cardinal Financial Company, Limited Partnership. Mike has embraced the renovation for over 20 years.  Michael has successfully originated, underwritten, disbursed, trained and built renovation departments within the industry since 2000.  He has developed and is still rolling out excellent construction, renovation and repair mortgage programs that help loan originators and other real estate professionals with tools to get more loans closed.
___________________________________________________________________
ABOUT JO GARNER-MORTGAGE LOAN OFFICER: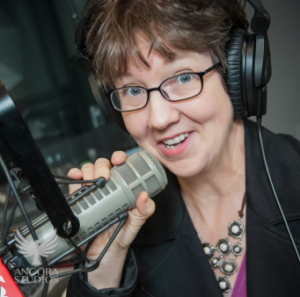 WHAT DO YOU WANT TO ACCOMPLISH WITH YOUR MORTGAGE?
www.JoGarner.com (901) 482 0354 jo@jogarner.com twitter @jogarner NMLS# 757308 (currently working with Cardinal Financial Company, Limited Partnership NMLS #66247 equal housing opportunity 2645 Appling Rd 102 Memphis, TN 38133 ) Online loan application https://online.cardinalfinancial.com/#/p/apply/jogarner
www.cardinalfinancial.org for licensing info www.nmlsconsumeraccess.org/EntityDetails.aspx/company/66247
"Whatever YOUR personal priorities are, my job is to help you get the mortgage terms that will give you bragging rights when you talk about it and help you score on hitting your goals ."
As a mortgage loan officer, my job is to help you get to the benefits you want from your financing terms. What is most important to you? I can help you find the financing terms that will help you get to what you want. What is your comfort level on a house payment? How much are you comfortable paying down,? What type of financing do you need to get the house you want to buy or refinance?
Different clients have different priorities in life—some are buying their first home with very little down payment funds. Some are recovering from medical challenges, divorces or preparing to send children to college and some are embarking on a long term goal of buying properties to build rental income."
Jo Garner is a mortgage officer with extensive knowledge in tailoring mortgages to her customers who are refinancing or purchasing homes all over the country. She offers conventional, FHA, VA or other loan programs for refinancing and purchases.
Jo can help you look at rent vs buy, when it makes sense to refinance, how to get the best deal on your home purchase financing.
Jo Garner has been in the real estate/financing business for over 25 years.  She got her start in Portland, Maine where she first began her real estate career. She received her real estate education from the University of Southern Maine  and was personally mentored in San Diego, California  by Robert G. Allen, author of Nothing Down, Creating Wealth and The Challenge.
On moving back to West Tennessee in 1987, she went into business buying and selling discounted owner-financed notes secured on real estate.  In 1990 Jo went to work for a residential mortgage company and has been a mortgage loan officer for over 30 years.  Her goal is to offer excellent, affordable service to her customers, tailoring the loan programs to the specific needs of her clients. 
In addition to her work in the mortgage field, Jo Garner  is the primary sponsor and founder of Talk Shoppe in Memphis. www.TalkShoppe.com Jo Garner also host the radio show Real Estate Mortgage Shoppe airing on News Radio AM 600 WREC and iHeart Radio with podcasts and show notes published on www.JoGarner.com