Today we will be talking about the repairs that can make or break your mortgage approval and sometimes the entire transaction between a buyer and seller. I will be sharing some examples of how some homebuyers and people refinancing have brilliantly gotten around a roadblock caused by repair items. Brandon Thompson of HomeTeam Inspection will be covering what to look for on an inspection for important items that will need repair. Mark McLaurine of Refrigeration Unlimited with be joining us to talk about top points to check on your heating and air system.
What do YOU want to accomplish with YOUR mortgage? Invite me to be on your homebuying journey or refinancing journey. Call me directly at (901) 482-0354 or Jo@JoGarner.com. Subscribe for weekly podcasts with show notes at www.JOGARNER.com
Jo Garner
Turn up the volume…Turn on your innovation
Good morning, Memphis! Welcome to our internet listeners and podcast listeners across the 50 states! You're on Real Estate Mortgage Shoppe. I'm your host, Jo Garner, Mortgage Loan Officer. You can connect with me at www.JoGarner.com. Our general topic is HOW TO OVERCOME OBSTACLES WITH REPAIRS WHEN GETTING A MORTGAGE-INQUIRE, INSPECT AND INNOVATE. . Subscribe to get our weekly blogposts with podcasts at www.JoGarner.com. Call us while we are live today September 25TH, 2021 at 901 535 9732.
Back in the studio we have home inspection expert Brandon Thompson of HomeTeam Inspection Service. Brandon Thompson you are making a good name for yourselft out there. My clients who have used you have been happy. Brandon, you served in the Tennessee Air National Guard for several years and then followed your heart into the real estate industry as a licensed home inspector. Take a moment and introduce yourself to our listeners and talk about things you do for your customers. (Brandon introduces himself and talk about what he does at HomeTeam…)
(Jo)
INQUIRE, INSPECT AND INNOVATE
Are you preparing to get a mortgage on a home you are about to buy or refinance? If the mortgage company requires an appraisal on the house, it is good to inquire, inspect, and innovate before spending your money on the appraisal. For example, what needed repairs can you see with the home? Will the seller agree to pay for getting all the repairs completed? How much will you need to pay for the repairs?
Inquire
The home condition can create obstacles to getting the value needed or getting approval from the mortgage company's underwriting department. For example, appraisers notate repairs that affect the structure, security, and sanitation of the home. Mortgage companies require these types of repairs to be completed before closing.
Inspect
Repairs that affect the structure include rotted wood; foundation problems; roof leaks or missing shingles; peeling paint (especially if the home was built prior to 1978); broken siding; electrical, plumbing, or heating problems; or issues with the air and duct systems.
Repairs affecting the security of the home include doors that do not operate correctly, broken locks, or open access to the house from outside. Repairs pertaining to the home's sanitation include drainage problems, faulty water supply, septic issues; mold; and more.Most underwriters want the trouble areas corrected before closing, but there are some workarounds when items can be fixed after closing, too.
Innovate
When the repairs must be fixed before closing, the buyer and seller negotiate who will pay for which repairs. If the buyer pays, the mortgage company will have to verify in the borrower's asset accounts that they have the funds to cover closing and repair costs. If the seller pays, then he or she cannot pay the buyer with a "repair allowance." Most traditional mortgage programs no longer allow repair allowances or "carpet and paint allowances."
In cases like this, the seller could put the money in escrow to be paid to the repair vendor after closing. Some loan programs require the seller to pay one-and-a-half times the amount of the contractor's bid into the repair escrow account. The extra fifty percent is simply a cushion to make sure, if the repair bill ended up higher than estimated, the seller would have the money to complete repairs. If unused, the extra fifty percent can be paid back to the seller when all the work is complete.
Should weather prevent the job's completion before closing, the mortgage underwriting guidelines permit certain repair items to be completed after closing. These include landscaping and outdoor painting. In addition, in some locations, the mortgage company can allow the heating and air conditioning to be installed after closing to prevent them from being stolen before the new homeowners move into the property.
We will hear some stories later in the show where customers were so excited to be buying a home that would take them to a better life and suddenly the mortgage appraisal comes back like a dark cloud about to rain on their parade. We will show you how these customers got around the repair obstacles.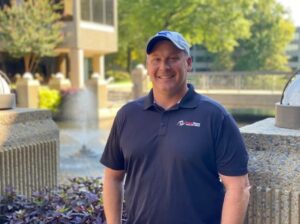 (Jo) Brandon Thompson of HomeTeam Inspection Service, you know a LOT about repairs and the important repair items that can make or break your home purchase or refinance Take a couple of minutes or so before our next break to talk about some of those important repair items. (Brandon starts launching his topic on the importance of maintain the important items to prevent expensive repairs later — Heating and air systems, rotted wood, plumbing, chimney etc )
You're on Real Estate Mortgage Shoppe. I'm your host, Jo Garner, Mortgage Loan Officer. Connect with me at www.JoGarner.com What do YOU want to accomplish with your mortgage? Make your plan. Let's work your plan if the deal works for you today, let's do it today. When we come back Brandon Thompson of HomeTeam Inspection Service will be covering more on repairs that need your attention.
_____________________________________________________________________________________________________________________
2nd segment after 9:15 advertising break – (producer to start the song "Taking Care of Business" by Bachman Turner Overdrive –but bring the volume down before the lyrics start) It's time to talk shop with Talk Shoppe's Business Tip For Real Estate Professionals. Talk Shoppe is a marketing company offering free education and networking to anyone interested in real estate, business and health and wellness. Talk Shoppe is made possible by the financial support of its sponsors and advertisers. For more about Talk Shoppe, go to www.TalkShoppe.com (shoppe) For our Talk Shoppe Business Tip today we have Talk Shoppe financial sponsor, Mark McLaurine of Refrigeration Unlimited. Mark McLaurine, the stellar testimonials from your customers never stop. They just keep coming. Even though you can repair and install heating and air systems, you are known as the "heating and air strategist." You got that name because you look all around and behind the immediate problem to fix underlying issues that caused the problem in the first place Mark McLaurine, of Refrigeration Unlimited, I believe you have our Talk Shoppe Business Tip For Real Estate Pros….(Mark offers his tip)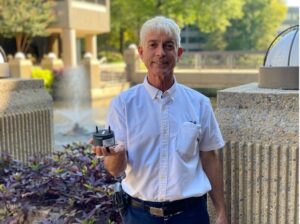 Tip: A poorly running air conditioner can make you uncomfortable, but a problem with your heater can kill you.
Tip to use tech gadget that can let you know on your iphone if a leak has occurred with your water heater or other appliance so you can react quickly to save more expensive repairs later)
Mark also has a fool-proof system to prevent flooding damage from your AC system and water heater. Mark also has a Ultra-Violet tube that can be installed inside your duct system to clean and sanitize the air going into your house.
Mark McLaurine, how do we best contact you? 901 216-7782 www.myhvacman.com
___________________________________________________________
TOPICS COVERED BY BRANDON THOMPSON OF HOMETEAM INSPECTION SERVICE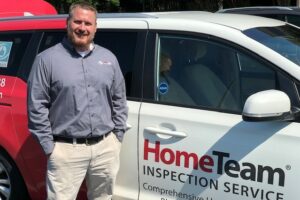 What are some steps we need to take as homeowners to personally inspect our home and what repairs are the most important to complete before listing our house for sale?
Subject Matter –
Today we're going to talk about general home maintenance. It is officially fall so it's time to get out, maybe get your hands dirty and perform a regular home checkup. A detailed checkup is just like a visit to the doctor's office for your medical checkup. You want to know what's okay and what's not okay. And you want to take measures to fix things that need fixing before the problems get out of hand.
Finding problems early helps you preserve your home. And doing preventative maintenance can extend the life of equipment and materials, which generally proves to be less expensive than replacing these components. We recommend that checkups be performed on your home periodically throughout the year and that you keep records of everything you've done to keep your house in good order. Permanent records of maintenance will enhance the marketability of your home when the time comes to sell. When you're ready to sell your home, just present your records to any potential buyers to show them the special care you've taken to keep the home in top condition. And we're going to give you another option to make your house stand out to potential buyers a little later on by digging into pre-listing inspections.
But for now, let's talk about some fall maintenance tips. Inspectors can smell deferred maintenance a mile away and can cause you problems when you're trying to sell your home.
Have your furnace serviced- have a licensed heating and air specialist perform a thorough cleaning and checkup. This is a maintenance that requires a professional.

Drain and turn off your sprinkler system- chances are, you won't need to use your sprinklers anymore this season, so hire a professional to have it winterized. You do not want water sitting in your pipes during the cold winter months because the water inside can freeze, expand, and cause pipes to burst. You can perform this task yourself if you have the proper equipment and knowledge, but to be on the safe side, hire a professional.

Clean your gutters – This task isn't just for fall, leaves and other debris can dirty up your gutters throughout the year. But traditionally, the fall and winter months are the worst. If you don't keep your gutters clean, they get clogged and overflow. This can wreak havoc on your home, causing rotten wood on soffits and fascia boards, water draining too close to your foundation, and water infiltration on the interior of your home. Water is the enemy for any home and your gutters are there to help control it. You can hire a professional come perform this task or if you're comfortable, pull the ladder out of the shed and do the job yourself, but either way it is one of the most important maintenance tasks you should be doing regularly. A lot of the deficiencies we find on our home inspections are a direct result of poor gutter maintenance.

Inspect your roof – Take a walk around your house and look at the shingles on your roof. Use a pair of binoculars if you have them. Make sure there aren't any missing or damaged shingles, tree branches in contact with the roof, and cracks in vents around boots. If you're not comfortable performing this task, hire a professional roofer to come take a look. Many roofing companies will perform an inspection for free.

Inspect your fireplace and chimney – check to make sure the damper functions, that there isn't any soot or creosote build up, and make sure there aren't any blockages. Again, if you aren't comfortable with this task, hire a professional.

Seal cracks around doors and windows – inspect the weather stripping around all exterior doors. With the door closed, can you see daylight coming in around the door? If so, you need additional weather stripping to prevent the cold air from entering your home. Check the caulk around all window and door frames. Over time, caulk begins to crack or fall away, creating a void for moisture intrusion. Remove any old caulk before applying new caulk. You can purchase exterior purpose caulk and a caulk gun from your local hardware for a few dollars and get the job done yourself.

Prune your plants, trees, bushes – Get rid of the yard debris.
What is the advantage for buyers to get a home inspection?
A good home inspection can save you lots of expensive home repair expenses that could occur shortly after you purchase the home.
TOPICS COVERED BY JO GARNER, MORTGAGE LOAN OFFICER:
Earlier in the show we asked you– Are you preparing to get a mortgage on a home you are about to buy or refinance? If the mortgage company requires an appraisal on the house, it is good to inquire, inspect, and innovate if needed before spending your money on the appraisal. For example, what needed repairs can you see with the home? Will the seller agree to pay for getting all the repairs completed? How much will you need to pay for the repairs?
If you missed this part of the show, you can go to www.JoGarner.com on Monday and click o Power Podcasts and Blog Posts and click on this show.
Let's look into the stories of some of my former clients who ran into issues with repairs when they tried to buy a home.
Martin and Maria Miller–Call on resources to repair and get the second home they needed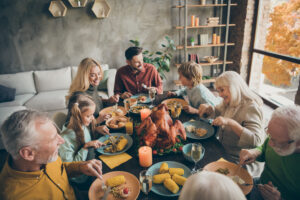 Martin and Maria moved more than a thousand miles from the place where they had lived and built a life with their children. After the kids were older, the couple had an opportunity to take over a business on the other side of the country, and they took it. Later, their children got jobs in different areas of the country. The Martins yearned to have a central rallying place where their family could get together for the holidays and gatherings.
A close family friend from their hometown knew of their desire for a second home in the old neighborhood. This close friend set them up with a realtor who found them a house close to where they once lived. It was beaten up and needed a good cleaning, some carpentry, and a bit of new sheetrock.
Halfway through the loan process, the appraisal came in with a mile-long list of items that could affect the structure, safety, and sanitation on the house. Due to the types of repairs needed, the lender required these repairs to be completed BEFORE closing.
The Millers realized with a sinking feeling that they had just spent hundreds of dollars on an appraisal and now seemed to be in a catch-22. They could not close on the home until repairs were done, but the seller did not have the money for repairs until after the closing. In so many cases, this is where the bargain deal dies.
Nevertheless, good friends can be valuable, especially when their trade is fixing and building houses. Their hometown friend got the list of needed repairs and whistled up his construction buddies. Everyone agreed to work for just about free just to help the Millers.
They put together an itemized agreement to start work when the loan was approved for all but the repairs. The seller signed the agreement that he would pay the hometown friend and his pals on closing day when he got the funds. Once the loan was preapproved by the lender's underwriter, hometown friend and his pals went to work. The appraiser went back to the house to verify the completed repairs so the Millers could quickly close on their home, where they and the rest of their family could gather together in their former hometown … all thanks to their good-hearted hometown friend … whom they now looked forward to having over for their celebratory dinner!
REAL ESTATE FIXER-UPPER INVESTOR
One of my regular real estate investor mortgage customers loves to buy houses that need lots of fixing up. She has a knack for seeing a beaten up house like it can look with after getting some tender loving care and a fresh coat of paint. She might buy a home for $45,000 and put $15,000 into renovating it and the house can be worth $80,000 to $100,000 when she is done. Do deals like that enough times and your cash register would be ringing too.
This investor has spent a few years building up credit lines with banks and with equity lines of credit on other homes she owns. To get the best bargain buying a fixer-upper property she uses her credit lines to pay cash for the fixer-upper properties. She does this with cash because if she tried to use a mortgage, the mortgage company would require the repairs noted on the appraisal that were affecting the structure, sanitation or security of the home to be completed before the closing. This would put this investor in a Catch -22 since she did not want to put thousands of dollars of repairs into a home that she did not own yet.
When she used credit lines to pay cash to buy the fixer-upper house and renovate it, she could wait out six months and the mortgage company would use 75% of the the higher after-repaired value to refinance the property. The refinance would give her the funds to pay off her credit lines. Once the credit lines were paid off, they would be available to go buy and renovate something else.
Another popular real estate investment property mortgage product is what I call the Quick Cash Back Refinance. For investors who have cash or credit lines set up to purchase fixer upper properties for cash and fix them up, they can get the money they used to purchase the house back right after they finish the repairs without having to wait out the 6 months seasoning requirement. The 6 month seasoning requirement on the traditional 15, 20 or 30 year cash out refinance on investment property means that people buying a home for investment must own the property for at least 6 months before doing a refinance and getting cash back from the loan.
MR. AND MS. LANCASTER-BUYING HOME NEEDING REHAB-203K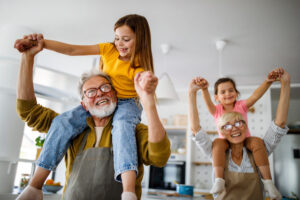 Mr. and Ms. Lancaster (not their real names) found a house in the country and close to other family. It had a perfect layout for enjoying their retirement with a bonus room for entertaining their grandchildren when they came to visit. The property was priced well below the other homes, making it very affordable to the Lancaster's on their income. It was truly a needle in a haystack
The flaw in the arrangement was that there was rotted wood that needed to be replaced and painted. There were some fixes that needed to be made to the electrical systems. The Lancasters were in a Catch-22. The mortgage company would not allow them to close on the home until the repairs were done. But they couldn't make the repairs until they owned the house.
The solution? An FHA 203K Renovation and Repair loan. Even with the price they paid for the home and the cost of the repairs, the home was worth quite a bit more than they had to spend. The Lancasters had quite a celebration day at closing and bragging rights when they went home to their new digs.
REAL ESTATE TIP OF THE WEEK (Brandon Thompson offers tip to request a camera scope to inspect the sewer line from the house to the public hook up.
Mark McLaurine of Refrigeration Unlimited offers tip on gadget that will remove odors like nicotine and cooking smells in a home
ANNOUNCEMENTS:
Talk Shoppe offers free networking & education to anyone interested in real estate or in business or in health and wellness. Talk Shoppe meets every Wednesday 9A-10A CT at Concorde Career College 5100 Poplar Ave 1st floor Memphis, TN (Clark Tower). You can also join the even on zoom. Go to www.TalkShoppe.com and click the Events tab for the link to get into the event online. This Wednesday September 29, 2021 "The Mastermind Principle-based on the book "Think and Grow Rich" by Napoleon Hill.
Talk Shoppe events are free thanks to sponsors like Genell Holloway of Eagle Hollow Enterprises. With open enrollment coming up for health insurance, medicare and more, it is time to talk with Genell to make sure you are making the right choice on your health benefits. (901) 270-1127.
Thank you to Talk Shoppe sponsor Peggy Lau of Club Seacret, formerly World Ventures. Peggy is taking one of her lavish vacations this week out west. She can help you travel the world with five-star vacations at only a fraction of the normal costs. Contact Peggy at 901 289-0747.
Thank you to the following realtors in the Greater Memphis Area this week to contributing their experience and wisdom on how they have helped clients get past obstacles with repairs on a home purchase transaction.
Albert Porter, Realtor at Benchmark at Southwind Memphis, TN 901 340-4056
Kelly Wilson, Realtor with Adaro Realty Memphis, TN 901 461-9510
Pat Goldstein, realtor with Crye-Leike Germantown, TN 901 606-2000
Jo Garner's new book "Choosing the Best Mortgage-The Quickest Way to the Life You Want." An essential mortgage guide with stories of people finding the right loan and overcoming common barriers. If you will be buying a home or if you are a real estate and financing professional helping others make financial decisions, you can have your own copy and a few for you clients.
Buy on Amazon and Barnes and Noble or www.JoGarner.com/best-mortgage-book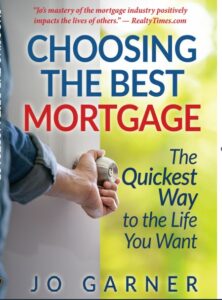 6. Real Estate Mortgage Shoppe reminds everyone to keep our friends and family in Collierville TN in your thoughts and prayers following the terrible incident earlier this week.
5.. Subscribe a www.JoGarner.com and you can get our weekly blog posts with podcasts conveniently in your inbox.
5. Real Estate Mortgage Shoppe reminds you to MAKE YOUR PLAN. LET'S WORK YOUR PLAN. IF THE DEAL WORKS FOR YOU TODAY, DO IT TODAY.
SPECIAL NOTE: REAL ESTATE MORTGAGE SHOPPE RECOMMENDS THAT YOU CONSULT WITH A FINANCIAL, LEGAL OR OTHER CERTIFIED, LICENSED PROFESSIONAL BEFORE ACTING OR INVESTING ON ANYTHING YOU HEAR OR SEE FROM THE CONTENT ON THIS SHOW OR BLOG POSTS. THE INFORMATION WE SHARE ON REAL ESTATE MORTGAGE SHOPPE IS GENERAL IN NATURE MEANT FOR GENERAL EDUCATIONAL PURPOSES ONLY. ALL EXAMPLES GIVEN FOR ILLUSTRATION PURPOSES ON REAL ESTATE MORTGAGE SHOPPE AND ARE BASED ON TRUE STORIES BUT WE USE FICTIONAL CHARACTERS AND DO NOT DIRECTLY REFLECT REAL PEOPLE OR EXACT DETAILS IN ANY OF THE SITUATIONS.
QUOTE CORNER:
The quote of the week: Lily Tomlin "The road to success is always under construction."
____________________________________________________________________________________
REJOINDERS:
Troy and Lynn McDonald of Erin McDonald Insurance Agency Home, Auto and Life Insurance 901 849-7101

Suzan David of www.webandstorymedic.com Helping you use the power of story to build your brand and customer loyalty online

Miranda Griffin www.healthymidsouth.net helping you set up a fast and simple routine for staying healthy Juice Plus -your body's daily requirement of vegetables and fruits in a capsule.
Transitional Music: "Fixing A Hole" by the Beatles; "This Old House" by Stuart Hamblen; "The Talking Song Repair Blues" by Alan Jackson; "Taking Care of Business" by Bachman Turner Overdrive for the Talk Shoppe Business Tip for Real Estate Pros."
________________________________________________________________________
A SECOND OPINION SAVES THE REAL ESTATE SALE
Realtors are great resources for people buying or selling their home. As a mortgage loan officer I have been able to offer some great resources too. My close connections to excellent repair people, electricians, plumbers, and other problem solvers smooth the way to a quicker closings for my clients and others involved with the transaction.
A good example comes with a story about a home buyer who had agreed to purchase a home knowing that the heating and air system was old. Sure enough, the system went out at the crucial moment before closing. The seller sent a heating and air repairman to the property.
"The whole system will have to be replaced," the repairman told the seller. "It is just not worth fixing." The seller did not have the $7,000 to replace the heating and air system. The buyer didn't have it either. The buyer called me discouraged that the whole deal looked dead.
When a situation like this looks hopeless, I never give up until I call Mark McLaurine of Refrigeration Unlimited. Mark went out and inspected the problem with the seller's heating and air system. Mark located the problem with the unit and replaced a part. "Your unit is fixed," Mark told the seller. "No need to have to buy a new one. This unit should do fine for a long time now."
This is a perfect illustration of a second opinion saving the deal for everyone. It pays to be working with the right pros who know the right people to help at the right time.
________________________________________________________________________
ABOUT BRANDON THOMPSON, HOMETEAM INSPECTION SERVICE OF MEMPHIS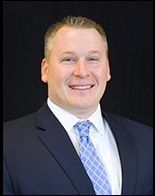 Brandon Thompson, Home Team Inspections
Direct (901) 848-2388
Appointments (901) 562-0988
TN Home Inspector License#: 1553
ASHI Member#: 263050
NACHI Member#: 17020732
Home Team Inspection Service – Memphis
Brandon Thompson – owner of HomeTeam Inspection Service Memphis. I am a member of ASHI (American Society of Home Inspectors) and NACHI (International Association of Certified Home Inspectors), Memphis Area Association of Realtors, Women's Council of Realtors, BNI, and I'm a licensed home inspector in the state of TN.
HomeTeam Inspection Service is the leading home inspection company in North America. For more than 20 years, home buyers, home sellers, and real estate professionals have recognized HomeTeam for being fast, trusted and accurate. And just as the name implies, we make every inspection a team effort. Because your time is valuable, we bring a team of professionals to your home inspection. This assures you of an efficient and thorough inspection.
I've lived in the Memphis TN area since 1998 and have spent the last 19 years working full-time for the Air National Guard as an IT Specialist. I earned my degree in Business Management from the University of Memphis with a minor in Real Estate Finance. My love for real estate started early on while working with my father on a couple of remodeling projects and developed over the years as a home owner and DIYer. I've always wanted to work for myself and I wanted do something to help people. I love the fact that I'm able to help buyers make one of the most important decisions of their life.
___________________________________________________________________
ABOUT JO GARNER-MORTGAGE LOAN OFFICER: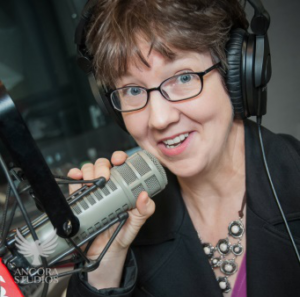 WHAT DO YOU WANT TO ACCOMPLISH WITH YOUR MORTGAGE?
www.JoGarner.com (901) 482 0354 jo@jogarner.com twitter @jogarner NMLS# 757308 (currently working with Sierra Pacific Mortgage, Inc)
"Whatever YOUR personal priorities are, my job is to help you get the mortgage terms that will give you bragging rights when you talk about it and help you score on hitting your goals ."
As a mortgage loan officer, my job is to help you get to the benefits you want from your financing terms. What is most important to you? I can help you find the financing terms that will help you get to what you want. What is your comfort level on a house payment? How much are you comfortable paying down,? What type of financing do you need to get the house you want to buy or refinance?
Different clients have different priorities in life—some are buying their first home with very little down payment funds. Some are recovering from medical challenges, divorces or preparing to send children to college and some are embarking on a long term goal of buying properties to build rental income."
Jo Garner is a mortgage officer with extensive knowledge in tailoring mortgages to her customers who are refinancing or purchasing homes all over the country. She offers conventional, FHA, VA or other loan programs for refinancing and purchases.
Jo can help you look at rent vs buy, when it makes sense to refinance, how to get the best deal on your home purchase financing.
Jo Garner has been in the real estate/financing business for over 25 years.  She got her start in Portland, Maine where she first began her real estate career. She received her real estate education from the University of Southern Maine  and was personally mentored in San Diego, California  by Robert G. Allen, author of Nothing Down, Creating Wealth and The Challenge.
On moving back to West Tennessee in 1987, she went into business buying and selling discounted owner-financed notes secured on real estate.  In 1990 Jo went to work for a residential mortgage company and has been a mortgage loan officer for over 25 years.  Her goal is to offer excellent, affordable service to her customers, tailoring the loan programs to the specific needs of her clients. 
In addition to her work in the mortgage field, Jo Garner  is the primary sponsor and founder of Talk Shoppe in Memphis. www.TalkShoppe.com Jo Garner also host the radio show Real Estate Mortgage Shoppe airing on News Radio AM 600 WREC and iHeart Radio with podcasts and show notes published on www.JoGarner.com