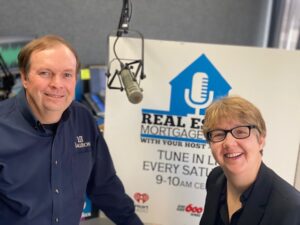 Some of our neighbors have done very well throughout the pandemic and others have been in a financial or physical fight for their lives. Later in the show will be sharing some stories of mortgage clients who have made choices protect their credit through hard times. John Lawhon of Lawhon Landscaping will be telling us what to do and what not to do to protect our trees and shrubs after this latest deep freeze.
What do YOU want to accomplish with YOUR mortgage? Make your plan. Work your plan. If the deal works for you today, let's do it today. Subscribe to get weekly Real Estate Mortgage Shoppe podcasts and show notes at www.JoGarner.com
GOOD MORNING!
Good morning, Memphis! Welcome to our internet listeners and podcast listeners across the 50 states! You're on Real Estate Mortgage Shoppe. I'm your host, Jo Garner, Mortgage Loan Officer. You can connect with me at www.JoGarner.com. Our general topic is HOW TO PROTECT YOUR CREDIT FROM A SEASON OF HARD TIMES & HOW TO PROTECT YOUR TREES AND SHRUBS FROM A SEASON OF COLD. Subscribe to get Real Estate Mortgage Shoppe podcasts with show notes at www.JoGarner.com Call us while we're live today February 20th, 2021 at (901) 535-9732.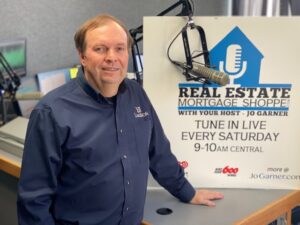 Back in the co-host chair we have John Lawhon of Lawhon Landscaping. John, your family has been in the landscaping business since 1958. The staff of Lawhon Landscape Design includes professionals with degrees in Landscape Architecture, Plant Pathology, Studio Art, and Agronomy. You really pay attention to what your customers want for their outdoor living areas. Tell our listeners a little about yourself and what Lawhon Landscape does for your clients. (John introduces himself and talks about Lawhon Landscape)
(Jo) Some of our neighbors have done very well throughout the pandemic and others have been in a financial or physical fight for their lives. If you are struggling financially, here are some tips you can use to help reduce damage to your credit.
Consult with your financial advisors for guidance. Here are some tools available to help lessen the damage to your credit during a stressful financial time.
You can check your credit every week right now at www.annualcreditreport.com . You can see what you owe and keep tabs on your credit from the big three credit bureaus. Equifax, Experian and Transunion.

Last year, in response to the Coronavirus pandemic, the government passed the CARES ACT. The Cares Act gives homeowners the opportunity to put their mortgages backed by government agencies into forbearance. By doing this through your mortgage company, payments can be delayed through June 30 in some cases. But, if you take forbearance, you will run into some barriers if you try to refinance of buy a home using the traditional mortgage.

There is Payroll Protection money available under certain conditions to small business owners and other stimulus assistance.

If you have not put your mortgage in forbearance, you may benefit from refinancing and restructuring your finances by putting high interest debts with large payments into the mortgage. If that saves you $1,000/month in cash flow, it could get you through a rough financial period and later you can always start paying the $1,000 to pay your loan off early
LAID OFF, NO MONEY, NOW WHAT?
A couple of weeks ago a past mortgage client of mine called distraught. He explained, "My wife was just laid off of her high-paying job where she has worked for over 30 years. We can't make our mortgage payment What do we do??"
Call your mortgage company first to try and work out a strategy for you to pay your mortgage. In addition to calling your mortgage, you might also call the HOPE HELP LINE for people needing help and unable to make their mortgage payments. Counselors there are trained to help you with mortgage issues. Call (888) 995-HOPE. (888) 995-HOPE. (But even when your forbearance request is granted from some at the HOPE HELP line, you are still responsible for communicating with our mortgage company.)
Remember, that if you take the forbearance route and put off making your mortgage payments, you might not be able to get approved on a traditional mortgage to buy a house or refinance your home until a number of months have passed since you got caught up on your mortgage payments.
What do YOU want to accomplish with YOUR mortgage? Make your plan. Work Your Plan. If the Deal Works for your today, Let's do it today. Call me at (901) 482-0354 or email Jo@JoGarner.com
(Jo) John Lawhon of Lawhon Landscaping, the plants and shrubs at our homes have seen some rough days in the bitter cold and snow these last few days. Talk about how we can protect our plants and shrubs through this deep freeze we have experienced?
(John starts launching into his topics)
You're on Real Estate Mortgage Shoppe. I'm your host, Jo Garner, Mortgage Loan Officer. What do YOU want to accomplish with your mortgage? Make your plan. Let's work your plan if the deal works for you today, let's do it today. When we come back, John Lawhon will continuing instructing us on the best way to save our plants and shrubs through the deep freeze we have experienced . See you back in just a moment.
THE LOOK BACK MEMPHIS TRIVIA CONTEST
2nd segment after 9:15 break: Our Look Back Memphis Trivia Contest is brought to you by notable Memphis historian, Jimmy Ogle. Twelve of his Memphis History lectures entitled Making Memphis – Storytelling by Jimmy Ogle may be viewed by Googling "JIMMY OGLE PINK PALACE". View at JimmyOgle.com. . The Look Back Memphis Trivia Contest is sponsored by John and Jennifer Lawhon of Lawhon Landscape (901) 754-7474 the Lawhon's can help you plan your landscaping if you have a BIG, BIG project or a smaller project or you can do the big project in phases . The Lawhons are giving away a $25 gift card to the first person with the correct trivia answer. If you know the answer to our trivia question, call us at 901 535 WREC 901 535-9732.
Garner # 191 * 02/20/21
Larry Finch
Question: I played my high school basketball games several blocks from the Mid-South Coliseum in the 1960s, then all my home college games there in the 1970s. Who am I?
Hint: I was a starter and leading scorer on a Memphis State Tiger men's basketball team that made the Final Four in the NCAA Basketball Tournament.
Hint: I was an Assistant Coach of a Tiger team that made the Final Four.
Hint: I was a Head Coach of a Tiger team that made the Elite Eight.
Final Hint: I was the pride of one of Memphis' most historic neighborhoods and later became a "hometown hero." Who am I?
Answer: Larry Finch. Playing for the Melrose Golden Wildcats from 1966-1969, Larry Finch became the darling of Memphis prep league basketball, leading his team to the State tournament in 1969. One year after the assassination of Dr. Martin Luther King, Jr. in Memphis and one month after 103 black students were arrested for a sit-in at the university president's office at Memphis State University (MSU), and against the wishes of many in the black community, Larry signed with Coach Moe Iba at MSU. Though he could have gone to any college in America, he wanted to stay home near his mother and his beloved community (Orange Mound).
By his senior year with Coach Gene Bartow now, Larry led the Tigers to the NCAA National Championship game against – unifying the City of Memphis as never before or after! Though the Tigers lost that game, Larry became immortalized as a "hometown hero." Larry was an Assistant Coach during the Tigers 1985 run to the Final Four and the Head Coach in 1991 when the Tigers (with Penny Hardaway) made the Elite Eight.
Later the Men's Basketball Center at the University of Memphis was named for Larry O. Finch. And soon in 2021, the Larry Finch Plaza and Statue will be unveiled at the Laurie-Walton Family Basketball Center on the University of Memphis Park Avenue Campus. Go, Tigers
Jimmy Ogle has retired from walking tours in Memphis. Twelve of his Memphis History lectures from the Pink Palace entitled Making Memphis – Storytelling by Jimmy Ogle, and now more than ten hours Downtown Walking Tours are FREE on the internet at . . . You Tube Jimmy Ogle.
View JimmyOgle.com for more info!
TOPICS COVERED BY JOHN LAWHON OF LAWHON LANDSCAPING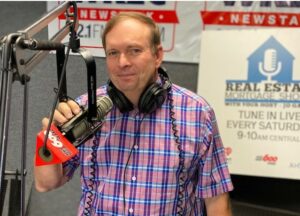 – Did all this snow harm plants in my garden?
2 – What can I do to save my plants now?
3 – What consequences do you expect from these record cold days as far as the garden is concerned?
4 – It's been quite a while since we had a stretch of cold weather like we just went through. What consequences do you think this cold weather will have on our shrubs and trees in the Mid-South?
5 – You say that there could be damage but how do you know?
6 –  If I see alot of leaf drop on say my Hollies, how can I tell if they survived this winter? What should I do to determine if they are still alive? When should I remove them if they still look dead?
___________________________________________________________
TOPICS COVERED BY JO GARNER, MORTGAGE LOAN OFFICER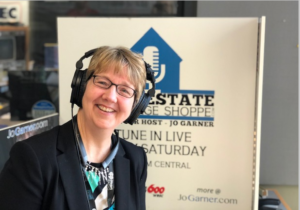 What are some steps you have seen people take to lessen the negative impact on their credit when they are going through hard times?
We are living through extraordinary times of change during the Coronavirus pandemic. Financial markets don't like uncertainty and neither do most people. But we each have an opportunity to grow, to learn a new skill and to place ourselves in the best position possible.
NASA Commander and astronaut Chris Hadfield, teaches his students, "The more you know, the less you fear." Chris Hadfield has floated out into the blackness of space and describes how he could feel heat on one side of his spacesuit from the sun and the chill of space on the other side. He talks about every astronaut's life on the mission depends on the ability to solve problems quickly. He studies every system on the space ship. Then boils it down to one page. He brings home his point by saying, "You have to be able to solve any problem –in one breath."
Even though you may not be preparing to fly a spaceship, you may have found yourself suddenly with less income or having to make some other major life change. You may need to buy a home or refinance the one you are in currently.
Don't panic. When you find yourself in a situation where your income is suddenly cut, seek professional advice from your financial consultant.

Make a list of the bills you have, when they are due and the minimum required payments you have to make. List what income you currently have coming into your bank account. List your assets like bank balances, savings, money markets, 401k funds or other retirement funds and cash value on a life insurance policy. Is there an asset like a motorcycle, boat or extra car that you can sell to get extra cash? Can you borrow against any of the assets you listed to help get you through the financial rough patch?
Take inventory of the assets and resources you have available and what expenses are a necessity, simply something you like to have or something that you really don't need at all. Start cutting everything but the necessities.
Look around for community resources that you can use.
For the Memphis TN area, we have the Church Health Center, for people who are working at least 20 hours a week. Many of the medical services through the Church Health Center are free. Check around in your city for any free medical services available.
For Memphis, we have the Shelby County Agriculture Center. Check with this agency to see if they still have free help for financial situations like bankruptcy counseling, gardening plots for growing food and more.
Lots of necessities and services are free if you know where to look.
Before you get to a place where you can't make your payments on bills at all, call your mortgage company and other creditors, like your car loan company, credit card accounts and let them know about the losing some of your income. Be willing to work with these companies on a modified plan. If you can keep making your full mortgage payment, that will help you on the credit score, but also if you want to buy a different home or refinance the one you are in to better terms.

Check your own credit to get a good view of what you owe and how it is being reported. You can go on www.annualcreditreport.com and check your credit on all three of the big credit agencies (Equifax, Experian and Transunion) once a year. When the pandemic hit us last year, you now have the ability to check your credit once a week on this site. Since you are pulling your own credit, it does not count as a hard hit to your credit score.

Before any late pays start hitting your credit, lets look and see if we can restructure your mortgage and add into it some high interest, large payment debt. If you can shave $500/month or more off your total debt load, this might help you get through a rough spot. When your income is back ginning again, let's look at how much you extra you can pay toward your mortgage principal to get your mortgage paid off early.

What do YOU want to accomplish with YOUR mortgage? Make your plan. Let's work your plan. If the deal works for you today, let's do it today.
Betty Bercoff's story- My husband took care of the finances. When he suddenly died, it was up to me to survive on my own
Life was good for Betty Bercoff and her husband. Betty and her husband were way past retirement age, but they enjoyed working in their careers. They trekked through their routine of going to work, coming home to share about their day over dinner. They enjoyed time with their friends and neighbors who would come to visit. The Bercoff's had downsized to a smaller home with some low maintenance landscaping to eliminate some of the back breaking yard work and less to clean and repair inside too. Betty's husband took care of the finances and Betty took care of the cleaning and cooking and making the house a home.
When Betty's husband suddenly passed away, she was suddenly floundering in a world completely foreign to her. She still worked her job. She got help from some friends and begin taking stock of her financial situation. Her husband had left her with a small life insurance policy which did not pay off the mortgage, but it did give her time to make a budget and rearrange her spending habits.
Over the course of a few more years, it looked like the road ahead was looking smoother. Suddenly the Great Recession hit and she lost her job. She did finally get a part-time job, but the income was not as much as she could sock in the bank before. Her heart ached for her husband to be there to help her. She felt like a failure when she had to declare bankruptcy. At least she was able to save her house.
Betty Bercoff was not a quitter. She knew she was a survivor. She got a second job and, over time, built her credit back again. She and her little dog Barkley were living sparsely but making it. Then the heat system went out in her house. The repairman told her it was going to costs her about $8,000 to replace it. The home improvement loan was going to crush her budget. That is when she called me to see if she could do a cash out refinance to pay for the heat to be fixed.
"It is takes less than 30 days to close a cash out refinance," I told her.
But it was winter and too cold to wait even that long. She took the home improvement loan with the whopping big payment. She and I worked together to get her cash out refinance approved to include paying off the home improvement loan. Because of the amount she had already paid down on the existing mortgage and the lower interest rate she got on the refinance, her new payment with the two loans together was LESS than what she had been paying before. Betty not only survived this set back, she TRIUMPHED.
Resources:
REAL ESTATE TIP OF THE WEEK (John Lawhon of Lawhon Landscaping shares a tip): Jo Garner shares tip The bond market yields that affect mortgage rates have been going up and down over the last few days due to the bond auctions not going well and the appearance of inflation. Rates were up earlier this week and made a little improvement yesterday afternoon. If you are thinking about buying a home or refinancing to enjoy a lower rate, don't wait too late to better your position. Let's look at your mortgage options. Connect with me at www.JoGarner.com or call me at (901) 482-0354.
ANNOUNCEMENTS:
Talk Shoppe offers free networking & education to anyone interested in real estate, business or health and wellness. Talk Shoppe meets every Wednesday 9A-10A by going to www.TalkShoppe.com (shoppe), then click the Upcoming Events tab. You will see the virtual zoom web address. This Wednesday February 24,th, 2021 9AM join us for The Mastermind Principle: based on the book Think and Grow Rich by Napoleon Hill.
Talk Shoppe events are free thanks to supporters like business coach Tim Flesner. If you want to move toward your goals faster in your business, connect with Tim Flesner at (901) 213-7830
Thank you to Talk Shoppe supporter Nita Black, business strategist. Nita can help you get your bookkeeping and financials in order and put you on the path to making more money info@nitablack.com
2. Now that our roads are starting to clear from the recent snow palooza, its time to restock our pantries and get caught up on our errands. What local family-owned business can you visit to buy what you need today? Thank you for doing your part to support our local economy.
3. Low water pressure problems forced Memphis Light, Gas and Water Division to issue the utility's first-ever boil water order. MLGW specifically warns against any consumption of tap water. And it recommends boiling tap water for at least three minutes at a rolling boil or using bottled water.
4. Subscribe at www.JoGarner.com and you can get our weekly blog posts with podcasts conveniently in your inbox.
5. Real Estate Mortgage Shoppe reminds you to MAKE YOUR PLAN. LET'S WORK YOUR PLAN. IF THE DEAL WORKS FOR YOU TODAY, DO IT TODAY.
SPECIAL NOTE: REAL ESTATE MORTGAGE SHOPPE RECOMMENDS THAT YOU CONSULT WITH A FINANCIAL, LEGAL OR OTHER CERTIFIED, LICENSED PROFESSIONAL BEFORE ACTING OR INVESTING ON ANYTHING YOU HEAR OR SEE FROM THE CONTENT ON THIS SHOW OR BLOG POSTS. THE INFORMATION WE SHARE ON REAL ESTATE MORTGAGE SHOPPE IS GENERAL IN NATURE MEANT FOR GENERAL EDUCATIONAL PURPOSES ONLY. ALL EXAMPLES GIVEN FOR ILLUSTRATION PURPOSES ON REAL ESTATE MORTGAGE SHOPPE AND ARE BASED ON TRUE STORIES BUT CHANGE NAMES AND CERTAIN DETAILS THAT DO NOT AFFECT THE INTEGRITY OF POINTS WE ARE MAKING IN THE EXAMPLES.
QUOTE CORNER:
Thefunnybeaver.com "Sometimes you face difficulties, not because you are doing something wrong, but because you are doing something right."
C.S. Lewis "You can't go back and change the beginning, but you can start where you are and change the ending."
____________________________________________________________________________________
REJOINDERS:
Dan Sater, Credit Scoring Advisor, Long Island, New York www.creditscoreadvisor.com

Rob Draughon and Shelley Rothman, real estate attorneys at Griffin Clift Everton and Maschmeyer (901) 752-1133

Terri Murphy, Author, Speaker www.murphyonrealestate.com
Transitional Music: "Living On A Prayer"  by Bon Jovi; "I Might Be Cheap"  Rik Roberts;  "Closer to Free" by  the Bodeans; "Taking Care of Business" BTO for the Talk Shoppe Business Tip For Real Estate Pros
________________________________________________________________________
ABOUT JOHN LAWHON OF LAWHON LANDSCAPING: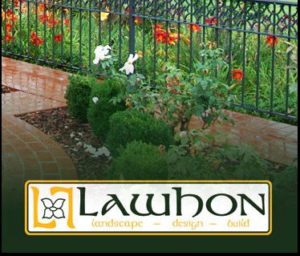 Beautiful gardens begin with thoughtful design. The staff of Lawhon Landscape Design includes professionals with degrees in Landscape Architecture, Plant Pathology, Studio Art, and Agronomy. Our designers and plant professionals create outdoor living spaces with your lifestyle in mind.
Our many years of experience in design, installing, and maintaining Mid-South landscapes make us uniquely qualified to create gardens that are both beautiful and practical to maintain.
A Family Business
Our business was started in 1958 by Rex and Beth Lawhon and was one of the first weed control companies in the Southeast. Over the years, we have kept our client list small and personal in order to serve the gardens of Memphis with the best in lawn and shrub care. The high quality of our work has paid off over the years by the many repeat customers we have – both residential and commercial. We follow the philosophy of doing it right the first time. We hope that you will give us the opportunity to serve your garden needs as well.
In 1985, we expanded our family company by offering a complete design build landscape service. John Lawhon, with a degree in Landscape Architecture, offers complete landscape designs for every budget as well as outstanding plant installation services. In order to help maintain your landscape, we offer complete irrigation system installation. We have verything you need to make your home more beautiful than ever.
ABOUT JO GARNER-MORTGAGE LOAN OFFICER:
WHAT DO YOU WANT TO ACCOMPLISH WITH YOUR MORTGAGE?
www.JoGarner.com (901) 482 0354 jo@jogarner.com twitter @jogarner NMLS# 757308 (currently working with Sierra Pacific Mortgage, Inc)
"Whatever YOUR personal priorities are, my job is to help you get the mortgage terms that will give you bragging rights when you talk about it and help you score on hitting your goals ."
As a mortgage loan officer, my job is to help you get to the benefits you want from your financing terms. What is most important to you? I can help you find the financing terms that will help you get to what you want. What is your comfort level on a house payment? How much are you comfortable paying down,? What type of financing do you need to get the house you want to buy or refinance?
Different clients have different priorities in life—some are buying their first home with very little down payment funds. Some are recovering from medical challenges, divorces or preparing to send children to college and some are embarking on a long term goal of buying properties to build rental income."
Jo Garner is a mortgage officer with extensive knowledge in tailoring mortgages to her customers who are refinancing or purchasing homes all over the country. She offers conventional, FHA, VA or other loan programs for refinancing and purchases.
Jo can help you look at rent vs buy, when it makes sense to refinance, how to get the best deal on your home purchase financing.
Jo Garner has been in the real estate/financing business for over 25 years.  She got her start in Portland, Maine where she first began her real estate career. She received her real estate education from the University of Southern Maine  and was personally mentored in San Diego, California  by Robert G. Allen, author of Nothing Down, Creating Wealth and The Challenge.
On moving back to West Tennessee in 1987, she went into business buying and selling discounted owner-financed notes secured on real estate.  In 1990 Jo went to work for a residential mortgage company and has been a mortgage loan officer for over 25 years.  Her goal is to offer excellent, affordable service to her customers, tailoring the loan programs to the specific needs of her clients. 
In addition to her work in the mortgage field, Jo Garner  is the primary sponsor and founder of Talk Shoppe in Memphis. www.TalkShoppe.com Jo Garner also host the radio show Real Estate Mortgage Shoppe airing on News Radio AM 600 WREC and iHeart Radio with podcasts and show notes published on www.JoGarner.com