Have you ever asked yourself when you pay your bills why you have not improved your financial situation? We will show you ways to make improvements. Ed Hill will be sharing the correct order to make home repairs for the best outcomes.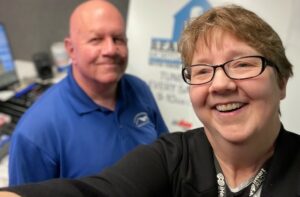 What do YOU want to accomplish with YOUR mortgage? I can make the process easy for you on a home purchase or refinance. Make your plan. Let's work your plan. If the deal works for you today, let's do it today. SUBSCRIBE for weekly Real Estate Mortgage Shoppe podcasts with show notes at www.JoGarner.com (901) 482-0354
To Your Success,
Jo Garner
(1st segment 9:06am to 9:15Am)
LET'S GET STARTED…
(Jo) Good morning, Memphis! Welcome to our internet listeners and podcast listeners across the 50 states! You're on Real Estate Mortgage Shoppe. I'm your host, Jo Garner, Mortgage Loan Officer. You can connect with me at www.JoGarner.com. Our general topic Today is April 15th , 2023. Call us in the studio while we are live at 901 535-9732. MAKE THESE IMPROVEMENTS TO HEIGHTEN THE LOVE FOR YOUR HOME & INCREASE THE MORTGAGE AMOUNT YOU CAN AFFORD.
INTRODUCING ED HILL OF MASTERS ROOFING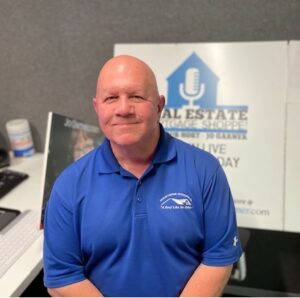 Back in the studio we have the Happy Roofer, Ed Hill of Masters Roofing in Memphis. Ed you are dedicated to clearly communicate with your roofing and home improvement clients and give them excellent service. Your customers who talk to me say you do an exceptional job! Kudos! Ed! Take a moment and tell our new listeners a little bit about yourself and the services you offer your clients. (Ed has about a minute and a half to introduce yourself and talk about the services you offer your clients)
(Jo) Do you remember a time when you were paying your bills or preparing your taxes and you thought, "Is there something different I could be doing to get myself further ahead financially?" The answer is YES. There is always room for improvement in any area of life. It is simple to get started.
Brenna and Brandon Bothem—A Better Life on a Budget but not Without Roadblocks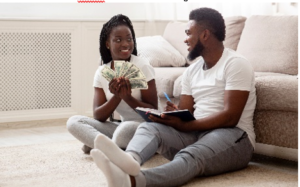 Brenna and Brandon were so different in some ways and so like-minded in other ways. Brenna lived life in full color as a graphic designer. Brandon, on the other hand, thought in a more concrete reality. As an engineer, he could vividly imagine creating something, but he thrived with math and measurements.
When the Bothem's looked at their finances, they realized they were nowhere near the life they wanted. Their rent was continuing to increase and the emergency fund was thin. Brandon looked at their finances, shaking his head. "Our travel dreams will never come true and we will never own our home unless we build that reality into our budget and our bank accounts."
Before Brenna and Brandon started shopping for houses, they charted every expense over the last six months and added up actual income they received from their jobs. If they wanted to improve financially, they had to follow these steps: First, you have to know how much money you actually bring in each month or each year. You have to know how much money is going OUT each month or each year.
Second, list your expenditures by category. If you only have time to look at five or six months bank statements, credit card statements or other apps you use to manage bill paying or income collection, don't forget the expenses you have to pay only once or twice a year, like car insurance and car tags.
Thirdly, ask yourself these questions about each of the expenditures. Question A: Do I need this thing I am paying for? If you don't need it, discontinue it.
If you don't need it, but it benefits you in a significant way, see if you can get someone else to pay it for you, barter something, or look for a substitute product or service that will give you the same pleasure and benefit but at a much lesser cost. The Bothem's bartered a service they needed in exchange for some skills they could offer a neighbor. They also started sharing a movie streaming account with a family member and splitting the cost.
For the Bothem's they enjoyed going out to eat with friends and attending events once a week. At least for a while, they started hosting a pot luck at their house and planned game nights and movie nights at their house. The get-together's were fun and the friendships seemed to deepen.
Brandon and Brenna connected with a local realtor and a loan officer to buy a house. After making several offers over a period of a couple of months, the Bothems finally got their offer accepted. The loan officer showed the Brenna and Brandon a way to get a down payment assistance, leaving money for moving costs and keeping their emergency fund intact.
Brenna and Brandon had a clear vision of what they wanted their life to look like and the house they purchased was not their dream home. "We can make it beautiful," Brenna told the realtor. Brandon point out, "It is just the leverage we will need one day when we move up to our dream home,". The house was a little smaller than they originally wanted but they planned to finish out the area above the garage for Brenna to have a small studio. Brandon would have the garage to work on projects.
One day, if they took care of the house and continued saving their money, they would be able to afford the much bigger home in a different neighborhood. They joined a travel club and started taking occasional vacations at bargain prices with friends.
What do YOU want to accomplish with YOUR mortgage? I can make it easy for you to purchase a home or refinance your home. Connect with me at www.JoGarner.com 901 482-0354
Ed Hill of Masters Roofing, I know you will be sharing some ways we can heighten the love we have for our homes by following some steps to improve them. It's simple to get started. We have a couple of minutes before we go to break. Let's get started… (Ed has a couple of minutes before 9:15 break He can continue after the break)
(JO) You're on Real Estate Mortgage Shoppe. I'm your host, Jo Garner, Mortgage Loan Originator. Connect with me at www.JoGarner.com When we come back, you will be hearing more from Ed Hill of Masters Roofing. Stay tuned. We will see you back in just a moment.
2nd segment is after 9:15 break from about 9:18Am to 9:30 AM break
Our Look Back Memphis Trivia Contest is brought to you by notable Memphis historian, Jimmy Ogle. Twelve of his Memphis History lectures entitled Making Memphis – Storytelling by Jimmy Ogle may be viewed by Googling "JIMMY OGLE PINK PALACE". View at JimmyOgle.com. . The Look Back Memphis Trivia Contest is sponsored by John and Jennifer Lawhon of Lawhon Landscape (901) 754-7474 the Lawhon's can help you plan your landscaping if you have a BIG, BIG project or a smaller project or you can do the big project in phases . The Lawhons are giving away a $25 gift card to the first person with the correct trivia answer. If you know the answer to our trivia question, call us at 901 535 WREC 901 535-9732.
Our Trivia Question: WHO AM I?
Garner # 36 12/17/14
Front Street
Question: I am a street and was named in the original plan for the City of Memphis in 1819; and I am still here! Who am I?
Hint: In my first few years, parts of me were also named Shelby Street and Chickasaw Row.
Hint: I witnessed the largest inland Naval Battle in the history of the world in 1862.
Hint: Several of my buildings were re-constructed due to the Street Widening Ordinance of 1922.
Final Hint: A part of me holds a historic nickname – "Cotton Row".
Answer: Front Street In the 1819 town plan for Memphis, Front Street was literally the "front" street of Memphis at the top of the bluff facing the Mississippi River and the Promenade acreage sloping down to the water's edge. There was no Riverside Drive nor railroad tracks at that time. North of Poplar Avenue was known as Chickasaw Row and south of Union Avenue was named Shelby Street. Citizens lined the bluff and Front Street on the morning of June 6, 1862 to watch the Naval Battle of Memphis during the Civil War – the largest inland naval battle in the history of the world, but a battle that lasted only 90 minutes, resulting in a Union victory. With the advent of 19,000+ automobiles in the first two decades of the 20th century, the City widened Front Street and many buildings lost as much as twelve feet of frontage (see Front Street Deli for the effect) to accommodate the change.
From 1880 to 1920, over 70% of the cotton crop in America was within two hundred miles of Memphis, with Front Street in Memphis being lined with cotton offices, making it the "Cotton Capital of the World" with Front Street being dubbed "Cotton Row". Now the Cotton Museum of Memphis occupies the former Cotton Exchange offices at Front & Union. In 1885, the Customs House & Courthouse (now University of Memphis Law School) was built; in 1893, the Cossitt Library; and in 1907 Confederate Park was opened.
TOPICS BY ED HILL OF MASTERS ROOFING IN MEMPHIS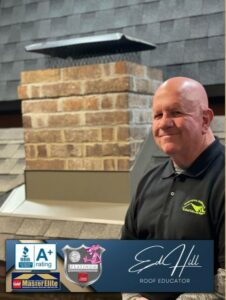 Love Your Home Again!
Exterior Home Renovation Tips
Ed Hill, Senior Consultant, Masters Roofing 901-273-6594
Homes are a lot like people. If our home exterior is not cared for, maintained and improved, then signs of deterioration and decay will detract from the beauty of that special place we call home.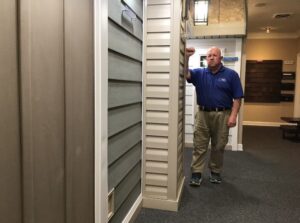 Home Exterior Renovation Tips
Start with the roof with repair or replacement

Next identify and repair wood rot on trim, siding and chimneys

Continue with caulking and painting or siding installation

Replace old windows with energy efficient vinyl windows

Install a new six inch gutter system to direct water away

Plant new colorful landscaping around your home

Use landscape and security lighting to brighten the exterior
For more ideas and advice on exterior home renovation call Ed Hill at 901-273-6594
3rd segment following 9:30 break starting about 9:35 to 9:45 AM
TOPICS COVERED BY JO GARNER, LICENSED MORTGAGE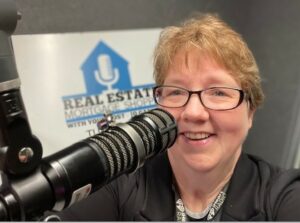 WAYS TO INCREASE THE MORTGAGE AMOUNT YOU CAN AFFORD
Many years ago when I was shopping for my first house to buy, the realtor gave me some sound advice. She said, "Buy the house that you will enjoy paying for the most."
The other great advice came from a financial advisor. He instructed me to review my income and expenses and put together a budget. Today financial gurus differ on what income percent should go for a house note and other debt. For this example, let's try to keep the monthly house debt under 30% of our gross income per month. Let's try to keep under 45% of our income, the new house note (including taxes and insurance, mortgage insurance and the neighborhood association fee) and the monthly payments on other debt. Stay within YOUR personal comfort level.
If you need to qualify for a higher mortgage loan amount in order to buy the house you want, here are some methods you can use to help make the higher mortgage amount more affordable.
Find a co-signer or co-borrower

Improve your credit score

Boost your income

Pay off other debts

Make a larger down payment

Explore a different loan program

Buy down rate
Coborrowers and Cosigners
Marlene was working two jobs as a registered nurse. She loved her work at the hospital and a year ago took a second job in the medical field, which she intended to keep for the long-term. When Marlene came in to qualify for a mortgage to buy a home, the mortgage company could not use her second income because she did not have a minimum of two years history working two simultaneous jobs.
For Marlene, due to loan regulations, only two-thirds of her income was being used to qualify her. The one income source was not enough to get Marlene qualified for the larger home in the neighborhood where she wanted to live. But she knew she could personally afford the higher payment because of the second job income.
The answer for Marlene was her uncle cosigned for her. He had good credit, very little debt and a stable income that was high enough to more than cover his own bills and help Marlene out too. Her uncle could have gone on title to the property with Marlene and he would have been a coborrower. Instead, he just signed on the loan with her, making the commitment to the lender that, if Marlene should default on the loan, he would pay. Her uncle knew Marlene was a hard-worker and he knew she would be able to make her payments.
Boost Your Income
Some homebuyers just don't have enough income to qualify for a higher mortgage amount. For older, retired borrowers with invested assets, they might be able to raise the amount they receive from their retirement annuity.
Accepting a promotion from an employer with higher guaranteed pay
If the home buyer has enough qualified income but is more comfortable with more discretionary funds, then a second job may be the answer. Or renting out the bonus room to a renter for extra income.
Restructure or Pay Off Debt
One way to increase your available income each month is to eliminate some monthly debt. Paying down credit cards so that you are only using less than 30% of the credit limits can help you cash flow and your credit score. Paying off the car or other installment loan can free up qualified income to apply more to a higher mortgage amount.
Buy Down the Mortgage Rate
The lower the mortgage rate, the lower your mortgage payment. Let's say you were qualified for a maximum house payment of $2,000 per month on a mortgage a little over $200,000 with a 30-year rate in the upper 6's, but you really want a mortgage for about $25,000 higher. You could pay a couple points to lower the rate by about a half point. The lower rate would keep the mortgage payment low and might allow you to qualify for the higher mortgage amount. A buy down point equals 1% of the loan amount
Make a larger down payment
Explore other mortgage loan programs
CREDIT
RACHET UP THE CREDIT SCORE TO RATCH DOWN THE PRICE OF MORTGAGE RATE-PHILLIP AND FARRAH FENTON'S STORY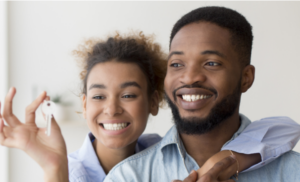 Phillip and Farrah Fenton had been married over a year and expecting their first child. As newly- weds, they didn't mind living cramped in a tiny house in a family member's backyard. But, now they had the baby to think about. Phillip's credit score was suffering because of some bills he had not paid and others he had racked up from his carefree college days.
In order to put himself and his family in a better position, Phillip and I talked about his plans. He disciplined himself with the help of his wife to aggressively pay down the balances on his revolving credit card accounts to keep the owed balances under 30% usage on each of the lines of credit. His credit score started improving.
After adding several points to his credit score, Phillip was in a position to get a lot lower mortgage interest rate. Bragging rights for the Fenton's. They locked in a lower mortgage rate than they ever thought possible. Now they had more money to spend on their baby.
We are going to talk about some other strategies you can use later in this show. But the way you can get started using this one on improving your credit scores is pull the free credit report the government allows you to get once a year from www.annualcreditreport.com Review it for errors and look for ways to get your revolving credit balances paid down and maintained as low as possible —using less than 30% if possible on your credit lines and making your payments on time.
4th segment following 9:45 am break about 9:48 to 9:56 am
REAL ESTATE TIP OF THE WEEK: Ed Hill has about a minute or two to share a tip Get rotted wood replaced RIGHT AWAY. Rotted wood invites even more problems that deteriorate you house and the value of your house.
Jo Garner gives tip: Inventory of homes for sale is still low. If mortgage rates go down with inflation, demand will increase which we predict will push home prices up.
If mortgage rates move up, demand is predicted to slow which would push home prices down.
National Association of Realtors says that home prices in the South United States and the Midwest should see a stable housing market this year and may even see home prices rise.
Tip to the Wise: Whether home prices go up or down, it may be less expensive to buy the house today.
ANNOUNCEMENTS FROM SPONSORS:
Talk Shoppe offers free networking & education to anyone interested in real estate or in business or in health and wellness. Talk Shoppe meets every Wednesday 9A-10A CT at Concorde Career College 5100 Poplar the 1st floor in the Memphis Clark Tower and also on zoom. Go to www.TalkShoppe.com and click the Events tab for the link to get into the event online "Dementia Care: When This and That Happens" presented by Annette Marlar, RN, BSN, BSOM, MAOM, NHA, LNCC, CDP of Jordan River Health Campus.
This Talk Shoppe presentation is a "Health Talk" sponsored by Mid-South Home Helpers
Thank you to Darlene Kemp of VistaPoints.org for supporting our business and real estate community by sponsoring Talk Shoppe's free education and networking. Darlene Kemp at VistaPoints.org can help you set up a special needs trust so that people you love can have provision and care one day when you are not able to be with them. Contact VistaPoints.org

Thank you to Peggy Lau of Club Seacret for your Talk Shoppe sponsorship and commitment to our business community. Peggy Lau of Club Seacret can help you make some improvements to your life experiences by offering you a plan that gets you top quality travel trips at a bargain cost. Contact Peggy Lau at 901 279-
Get outside and enjoy this springtime weather. Do some home improvements.
Subscribe at www.JoGarner.com and you can get our weekly blog posts with podcasts conveniently in your inbox.
5. Real Estate Mortgage Shoppe reminds you to MAKE YOUR PLAN. LET'S WORK YOUR PLAN. IF THE DEAL WORKS FOR YOU TODAY, DO IT TODAY.
LEGAL STUFF: SPECIAL NOTE: REAL ESTATE MORTGAGE SHOPPE RECOMMENDS THAT YOU CONSULT WITH A FINANCIAL, LEGAL OR OTHER CERTIFIED, LICENSED PROFESSIONAL BEFORE ACTING OR INVESTING ON ANYTHING YOU HEAR OR SEE FROM THE CONTENT ON THIS SHOW OR BLOG POSTS. THE INFORMATION WE SHARE ON REAL ESTATE MORTGAGE SHOPPE IS GENERAL IN NATURE MEANT FOR GENERAL EDUCATIONAL PURPOSES ONLY AND NOT AN OFFER TO LEND.. ALL EXAMPLES GIVEN FOR ILLUSTRATION PURPOSES ON REAL ESTATE MORTGAGE SHOPPE AND ARE BASED ON TRUE STORIES BUT WE USE FICTIONAL CHARACTERS AND DO NOT DIRECTLY REFLECT REAL PEOPLE OR EXACT DETAILS IN ANY OF THE SITUATIONS.
QUOTE CORNER:
Abbyhasissues.com- "No trip to Home Depot is complete without at least two more trips to Home Depot for things you didn't know you would need."
Will Rogers- "Even if you're on the right track, you'll get run over if you just sit there."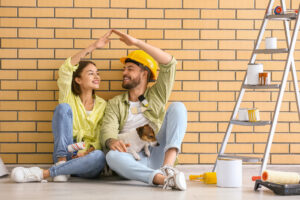 ____________________________________________________________________________________
REJOINDERS:
Real Estate Attorneys Rob Draughon & Shelley Rothman, Griffin Clift Everton and Maschmeyer

Taylor Morse of Cartridge World

Troy and Lynn McDonald of Erin McDonald Insurance Agency
Transitional Music: "Home Improvements" by George Strait; "Hardware Store" by Al Weird Yankovic; "Getting Better" by the Beatles; "Memphis" for the Look Back Memphis Trivia Contest
PICK UP YOUR COPY OF "CHOOSING THE BEST MORTGAGE-THE QUICKEST WAY TO THE LIFE YOU WANT" by: JO GARNER
An essential guide for real estate professionals and their customers.
Now on Amazon and Barnes and Noble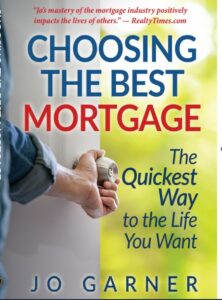 ABOUT ED HILL OF MASTERS ROOFING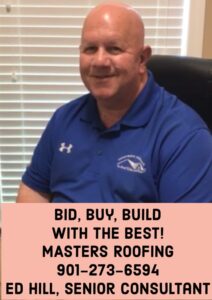 Ed Hill has been in the residential roofing industry since 2008 and has been Senior Consultant with Masters Roofing Memphis TN since 2010.  He has personally assisted about 800 homeowners with roof replacement and many others with roof and exterior repairs.  He is an active member of the Greater Memphis Business Network International chapter and is the official Masters Roofing consultant to TPC Southwind.  He holds three earned degrees including a doctorate but tries not to let those get in his way of serving his customers!  For free roof advice, free inspections, and free estimates and bids for roof replacement or roof repair call Ed Hill at 901-273-6594. Learn more at #EdHillMastersRoofing and at MemphisHomeMaintenanceShow.Podbean.Com
Ed Hill, Senior Consultant
Masters Roofing
2845 Stage Center Cove
Bartlett TN 38134
901-273-6594
EdHill.MastersRoofing@gmail.com
TN State Licensed Contractor #00067521/ Reciprocal Licenses MS & AR
BBB A+ Accredited Member Business
Platinum Preferred Contractor Owens Corning / GAF Master Elite Installer
Guild Quality Member / Angie's List
www.EdHillMastersRoofing.webs.com
Podcast https://MemphisHomeMaintenanceShow.podbean.com
You Tube Channel: Ed Hill Masters Roofing
http://Instagram.com/EdHillMastersRoofing
www.Facebook.com/EdHillMastersRoofing
ABOUT JO GARNER-MORTGAGE LOAN OFFICER: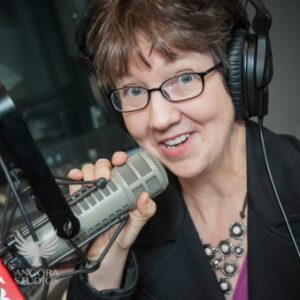 WHAT DO YOU WANT TO ACCOMPLISH WITH YOUR MORTGAGE?
www.JoGarner.com (901) 482 0354 jo@jogarner.com twitter @jogarner NMLS# 757308
(currently working with Cardinal Financial Company, Limited Partnership NMLS #66247 equal housing opportunity 2645 Appling Rd 102 Memphis, TN 38133 ) Online loan application https://online.cardinalfinancial.com/#/p/apply/jogarner
www.cardinalfinancial.org for licensing info www.nmlsconsumeraccess.org/EntityDetails.aspx/company/66247 "Whatever YOUR personal priorities are, my job is to help you get the mortgage terms that will give you bragging rights when you talk about it and help you score on hitting your goals ."
As a mortgage loan officer, my job is to help you get to the benefits you want from your financing terms. What is most important to you? I can help you find the financing terms that will help you get to what you want. What is your comfort level on a house payment? How much are you comfortable paying down,? What type of financing do you need to get the house you want to buy or refinance?
Different clients have different priorities in life—some are buying their first home with very little down payment funds. Some are recovering from medical challenges, divorces or preparing to send children to college and some are embarking on a long term goal of buying properties to build rental income."
Jo Garner is a mortgage officer with extensive knowledge in tailoring mortgages to her customers who are refinancing or purchasing homes all over the country. She offers conventional, FHA, VA or other loan programs for refinancing and purchases.
Jo can help you look at rent vs buy, when it makes sense to refinance, how to get the best deal on your home purchase financing.
Jo Garner has been in the real estate/financing business for over 25 years.  She grew up in West Tennessee and got her start in real estate in Portland, Maine where she first began her real estate career. She received her real estate education from the University of Southern Maine  and was personally mentored in San Diego, California  by Robert G. Allen, author of Nothing Down, Creating Wealth and The Challenge.
On moving back to West Tennessee in 1987, she went into business buying and selling discounted owner-financed notes secured on real estate.  In 1990 Jo went to work for a residential mortgage company and has been a mortgage loan officer for over 25 years.  Her goal is to offer excellent, affordable service to her customers, tailoring the loan programs to the specific needs of her clients. 
In addition to her work in the mortgage field, Jo Garner  is the primary sponsor and founder of Talk Shoppe in Memphis. www.TalkShoppe.com Jo Garner also host the radio show Real Estate Mortgage Shoppe airing on News Radio AM 600 WREC and iHeart Radio with podcasts and show notes published on www.JoGarner.com Pick up Jo Garner's book on Amazon or Barnes and Noble "Choosing the Best Mortgage-The Quickest Way to the Life You Want"