What will the real estate market look like this fall in 2022? What are some ways people are setting their sails to get where they want to go when buying, selling or financing real estate? Today you will hear from some of the pros with their tips, and interpretation of what to expect in the marketplace.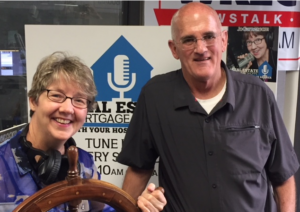 What do YOU want to accomplish with YOUR mortgage? Make your plan. Let's work your plan. If the deal works for you today, let's do it today.
To listen to today's show click below!
To your success,
Jo Garner, Licensed Mortgage Originator NMLS# 757308 Equal Housing Lender (901) 482-0354 RADIO WEBSITE WWW.JOGARNER.COM
___________________________________________________________________________________________________________________________________________________________
Let's Swing out into the bustling bay…
Good morning, Memphis! Welcome to our internet listeners and podcast listeners across the 50 states! You're on Real Estate Mortgage Shoppe. I'm your host, Jo Garner, Mortgage Loan Officer. You can connect with me at www.JoGarner.com. Our general topic is NAVIGATING THE FALL 2022 REAL ESTATE MARKET-SET YOUR SAIL TO GO WHERE YOU WANT TO GO. Thank you to real estate closing attorneys Rob Draughon and Shelley Rothman for sponsoring Real Estate Mortgage Shoppe today. For your real estate closing, call Rob and Shelley at 901-752-1133. Subscribe to get our weekly blogposts with podcasts at www.JoGarner.com. Call us while we are live today August 20th, 2022 at 901 535 9732.
INTRODUCING TOM KING, BILL KING APPRAISAL COMPANY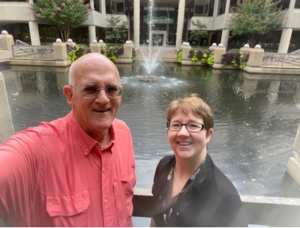 Back in the studio our expert real estate appraiser Tom King of Bill King company will be at the microphone. Tom, you have been busy appraising homes in Shelby County, Tipton and Fayette Counties in Tennessee. You have been doing this for over 40 years. Not only have you been in just about every neighborhood in the Mid-South, but you have watched the values in these neighborhoods for over 40 years. (Tom has about a minute to intro himself)
(Jo) As most of our listeners know, I have been a mortgage loan originator for over thirty years—in a race to catch up with you, Tom. Whenever I get a chance, for recreation, I like to go sailing off the coast of Maine. If you have ever experienced being on a boat out in the water, you know how quickly your experience can flip from calm to chaotic if you aren't paying attention. When you are vigilant and prepared for mechanical breakdowns, big waves and high winds, your experience can be thrilling and make for good stories to tell your friends and family when you get home. The real estate and mortgage market can be just like those sailing trips. Your home is one of the most valuable assets you own. Your home is the castle where you and your family feel safe. Just like a good sailor, you need to be vigilant—looking at the trajectory of the economy and your sources of income. Be prepared with adequate emergency funds, paying down debt to prevent it from hanging up in your rigging.
SAILING THROUGH FEAR TO NAVIGATE BY FAITH-ABBY SUNDERLAND'S STORY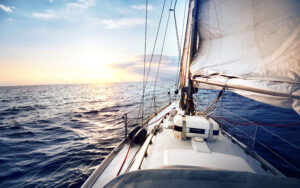 Do you remember the headline news back in 2010 about the 16-year-old lone sailor gal who was trying to sail around the world but got hit by wind and a rogue wave and had to be rescued? Abby Sutherland grew up with a family who believed you live life by faith and not fear. The Sunderlands loved to sail and taught their children early to watch the weather, keep the boat ship-shape and in working order –and always have a fully packed ditch bag in case of emergencies.
In 2010 16-year-old Abby Sunderland set out from Marina Del Rey, California, alone in her boat named Wild Eyes. This was her dream to sail her boat Wild Eyes around the world. Little did she know the surprising turn her journey would take. The first part of the trip was like heaven, flying over the waves, and reveling in her independence. Then she sailed unavoidably into storms. A rogue wave slammed her to the deck and flooded her engines. The wind ripped her rigging. Abby swallowed the fear, then took charge of the challenge. A thrill coursed through her body and soul as she did some mending on her boat and kept sailing. But more storms pummelled her sailboat and, 2,000 miles off the coast of Australia, Abby found herself in grave danger. Abby grabbed her ditch bag and send out an SOS call for help.
Abby replayed her adventures in her mind for several years. She remembered the exhilaration of flying over the water, forging her own way in the massive ocean. She reflected on the criticism from the media and others saying that she was too young to sail around the world. Abby said, "The long and the short of it is, well, one long wave, and one short mast. As for age, since when does age create gigantic waves and storms?" The hardest loss was having to abandon Wild Eyes, to the vast sea where she was rescued. Strangely enough, eight years later, Abby got a call that her boat Wild Eyes had been found floating upside down. Some experts believe that even though Abby Sunderland did not complete the trip around the world, very likely her boat Wild Eyes DID complete it. Abby still forges her way into adventures today with her husband and children. No obstacle is too big to tackle if you are vigilant and prepared. And the adventure can have strange and wonderful outcomes if you just push through the fear and step out in faith.
Later in the show, I want to share some more stories of hall of fame mortgage clients who wanted a different life for themselves and their families. With their own ingenuity and just the right mortgage product, they were able to live that dream. What do YOU want to accomplish with YOUR mortgage? A home purchase? Restructuring your finances with a refinance? Make your plan. Work your plan. If the deal works for you today, DO IT today.
Tom, let's take a look at our trajectory on the real estate map. Where do you see our real estate market today and what does the course look like for our home values over the next 6 months? (Tom King starts launching into his topics until 9:15 break)
.
You're on Real Estate Mortgage Shoppe. I'm your host, Jo Garner, Mortgage Loan Officer. What do YOU want to accomplish with your mortgage? Make your plan. Let's work your plan if the deal works for you today, let's do it today. Thank you to Cardinal Financial, Limited Partnership NMLS 66244 2645 Appling Rd Memphis. Mortgages. Doing it the right way. Equal Housing Opportunity. When we come back Tom King of Bill King Appraisal company will be looking at the course ahead. Decide how to set your sails to get quickest to the life you want. Thank you to Cardinal Financial, Limited Partnership NMLS 66247 for sponsoring Real Estate Mortgage Shoppe today. Cardinal Financial, Limited Partnership. Mortgages. Doing It The Right Way Equal Housing Opportunity.
ANSWER ; TOM LEE PAR
QUESTION: WHO AM I?
On May 8, 1925, this famous African-American was piloting his small wooden skiff upriver when he witnessed the capsizing of the steamboat M.E. Norman, filled with members of the Engineers' Club of Memphis, the American Society of Civil Engineers, and their families — a total of 72 men, women, and children. Acting quickly, this hero saved 32 people with five trips to shore in his small skiff, an act of bravery enhanced by the fact that he himself could not swim. Acclaimed as a hero, he received several accolades, including having the riverfront Astor Park renamed in his honor in 1954, two years after his death. In 1992, the park was expanded to the acreage we know today.
TOPICS COVERED BY TOM KING
What are the struggles you see in the real estate market?
What are some strategies you see people using to get what they want and need in the current real estate market?
What do you predict for the future over the next year or so in real estate?
What are some obstacles you see concerning the repairs on homes?
Your opinion about where you see values going in the next year? (Slowing vs Declining)
TOPICS COVERED BY JO GARNER, MORTGAGE LOAN OFFICER: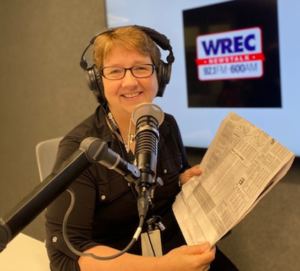 How to prepare to sail into the real estate market this fall 2022?
Imagine that to get to the life you want, you need to hop on a boat and sail across a large body of water. Let's look at the trajectory of the current, the wind, and the waves. Let's make sure your boat is in good working order. Your destination may include buying a house or changing your financial situation.
Is it a good time to set sail to buy a house or invest in more than one house?
Is it a good time to make changes to your finances? Does it ever make sense to refinance a mortgage to a higher rate than you have on your current mortgage?
Today is August 20th, 2022. Some media outlets are talking about the report showing that sales are down 20% year over year. The National Association of Realtors said that we are in a housing recession. However, taking a look behind the numbers you can see that there is a BIG difference between an activity recession, which we are clearly in, and a home PRICE recession. The increase in prices in most areas are still increasing but at a much slower rate than last year. More houses are coming available for sale, giving first-time home buyers more chances to get their offers accepted.
But, demand to buy a home is still high with emerging new households forming over the next two years. These new households are expected to keep demand high. Given our current state, builders in many areas are having challenges building enough homes to meet the continued demand.
Some economists are saying that we will avoid a full recession. Others are saying we are already in a recession. Still others say we are sailing into economic stagflation.
Whether fair weather or foul, get your finances ship-shape. From the mortgage desk, I have observed that people who have paid off their debts and have several months put back in emergency funds, seem to do better than others who are overextended on their credit.
ZERO DOWN GIVES JERRY AND JANIE JAKINS THE TURN-AROUND THEY NEED TO OWN THEIR HOME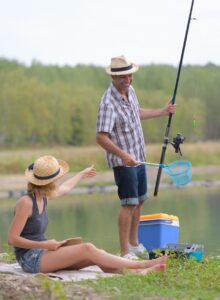 (Jo ) For Jerry and Janie Jakins it seemed like all they did was work and pay bills, never getting ahead. Just as they would get a raise, the landlord would raise the rent again. They put together plans to move out of the city and buy a house in the county closer to family. But, the Jakins had very little money saved. "I just want out of the city," Janie told me. "If Jerry and I can buy a home close to where some of my family lives, we could relax on our patio at night and breath the fresh air. Jerry could go fishing down the road with some friends of ours."
The first lender they talked to said they needed to save over $15,000 for a down payment and closing costs to get a house because it was a seller's market and no one would pay their closing costs for them. It seemed their dream of owning their own home was doomed for another day- long into the future.
Then one of their family members connected the Jakin's with me. We started exploring the areas where they wanted to live and discovered that the homes in that area were eligible for the 100% USDA Rural Housing loan program. The Jakin's income was within the acceptable guidelines for the USDA loan. Since the USDA loan required no down payment, Janie and Jerry had enough savings to cover the closing costs on their own.
One unique aspect of the 100% Rural Housing loan is that if the appraisal value is higher than the sales price, USDA will allow the borrowers to roll in reasonable closing costs up to the appraised value. This would allow the Jakin's to keep more of their hard-earned savings for emergencies and for fixing up the house.
When we compared the FHA loan with the Rural Housing USDA loan, Janie and Jerry felt very proud of themselves for finding and choosing the 100% USDA loan. Not only did the USDA loan get them into their home with 100% financing, but the upfront fee added to the loan was only one percent of the loan amount vs 1.75% added to the FHA loans. The monthly USDA fee was a lot less than the FHA monthly fee too. Jerry and Janie talked excitedly about their move from the city to their new home in the country's fresh air.
You can use the USDA 100% financing to purchase a primary residence for a single-family home, condo, land (if you are building a home right away) and a manufactured home. You can also use the USDA Rural Development loan to refinance your home. Vacation homes, investment homes and multi-unit homes are not eligible. There are restrictions on the USDA home loan programs. There are household income restrictions. The property must be in an acceptable area determined by population. Income-to-debt ratios are stricter on 100% USDA loans than on other loan programs.
There are pros and cons to using the 100% USDA loan program which we plan to cover later in this show.
What do YOU want to accomplish with YOUR mortgage? Make your plan. Let's work your plan. If the deal works for you today, let's do it today. Connect with me and let's explore some financing options available to you. www.JoGarner.com
CALLER: Bruce Upchurch, Upchurch Homes—Bruce's tip: Don't buy house plans until AFTER you have consulted with the builder. A good builder can give you a bid on plans you find on the internet or in a magazine. It is better to find plans that are very close to what you want the house you build to be designed. Bruce used an example of a 2,000 square foot home at a price of about $200,000 in the Mid-South. By adjusting the space given to the wrap around front porch and a few other adjustments, Bruce can sometimes save the customer $30k to $60k on the cost to build. Bruce Upchurch (901)331-3242
CALLER: Lance Walker of Walker Auctions.com Lance was just inducted as Vice President of the National Auctioneer Association Terri, his wife just completed her term as president of the national association Lance talked about this fall market being a uniquely good market for homebuyers. Lance and his wife Terri handle a lot of real estate auctions. They see real estate values continuing to increase.
REAL ESTATE TIP OF THE WEEK ( Tom King shares tip with homeowners and buyers who are getting the home appraised. Make sure the utilities are fully turned on and appliances fully operational. This can save a second trip and an extra fee from the appraiser. ):
Jo's Tip: When does it make sense to refinance your mortgage for one with a higher rate?
Cash-out Refinance to roll in high-interest rate credit card debts. Cash out to get money to remodel or repair your home. Cash-out refinance to get funds to buy another house.
ANNOUNCEMENTS:
Talk Shoppe offers free networking & education to anyone interested in real estate or in business or in health and wellness. Talk Shoppe meets every Wednesday 9A-10A CT at Concorde Career College 5100 Poplar Ave 1st floor Memphis, TN (Clark Tower). You can also join the even on zoom. Go to www.TalkShoppe.com and click the Events tab for the link to get into the event online. This Wednesday August 24, 2022 9A CT "Ericka Kelly, "Roles We Play Outside of Business Title" Ericka.Kelley@ekenterprises.com
Talk Shoppe thanks Peggy Lau of Club Seacret for your financial support of Talk Shoppe to give free networking and education for our business community To take first class vacations at a bargain cost. Talk with Peggy Lau of Club Seacret 901 289-0747
Thank you to Rob Draughn and Shelley Rothman of Griffin Clift Everton and Maschmeyer law firm for sponsoring Real Estate Mortgage Shoppe For your home purchase or refinance, Rob and Shelley at 901 752-1133.
4. Subscribe at www.JoGarner.com and you can get our weekly blog posts with podcasts conveniently in your inbox.
5. Real Estate Mortgage Shoppe reminds you to MAKE YOUR PLAN. LET'S WORK YOUR PLAN. IF THE DEAL WORKS FOR YOU TODAY, DO IT TODAY.
SPECIAL NOTE: REAL ESTATE MORTGAGE SHOPPE RECOMMENDS THAT YOU CONSULT WITH A FINANCIAL, LEGAL OR OTHER CERTIFIED, LICENSED PROFESSIONAL BEFORE ACTING OR INVESTING ON ANYTHING YOU HEAR OR SEE FROM THE CONTENT ON THIS SHOW OR BLOG POSTS. THE INFORMATION WE SHARE ON REAL ESTATE MORTGAGE SHOPPE IS GENERAL IN NATURE MEANT FOR GENERAL EDUCATIONAL PURPOSES ONLY. ALL EXAMPLES GIVEN FOR ILLUSTRATION PURPOSES ON REAL ESTATE MORTGAGE SHOPPE AND ARE BASED ON TRUE STORIES BUT WE USE FICTIONAL CHARACTERS AND DO NOT DIRECTLY REFLECT REAL PEOPLE OR EXACT DETAILS IN ANY OF THE SITUATIONS.
QUOTE CORNER:
It's remarkable how quickly a good and favorable wind can sweep away the maddening frustrations of shore living.
Ernest K. Gann
____________________________________________________________________________________
REJOINDERS:
Tim Flesner, Equip4Success.biz Business Consultant

Leah Anne Morse of All Things New

Jo Rook, director of healing and wellness at Church of the Harvest in Olive Branch
Transitional Music: "A Sailboat in the Moonlight by Billie Holliday; "When the Ship Hits the Sand; by Tennessee Ernie Ford and Dean Martin; "Sailing" by Rod Stewart; "Memphis" by Johnny Rivers for the Look Back Memphis Trivia Contest
PICK UP YOUR COPY OF "CHOOSING THE BEST MORTGAGE-THE QUICKEST WAY TO THE LIFE YOU WANT" by: JO GARNER
An essential guide for real estate professionals and their customers.
Now on Amazon and Barnes and Noble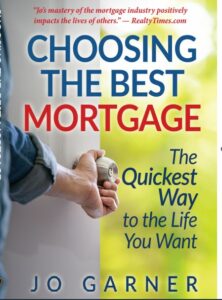 ABOUT TOM KING, REAL ESTATE APPRAISER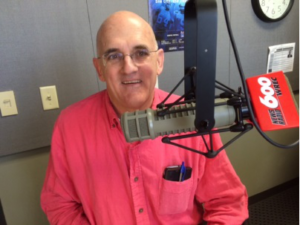 Tom is a well- respected and sought after appraiser in Memphis, Tennessee.  He is a second generation appraiser with 40 years of experience.  He has been elected to the Memphis Area Association of Realtors Board of Directors three times.  
Tom is a certified residential appraiser in Tennessee.  He have appraised over 20,000 homes in his career.  A graduate from the University of Tennessee with a degree in real estate, Tom is also a Certified Relocation Professional (CRP).  Tom also has vast experience in dealing appraising real estate for pre-listing sales, cash buyers, divorce settlements, estate settlements. (901) 487-6989
ABOUT JO GARNER-MORTGAGE LOAN OFFICER: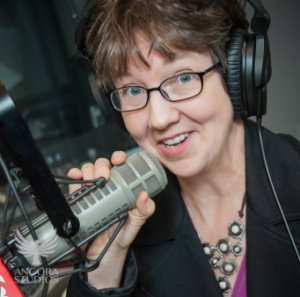 WHAT DO YOU WANT TO ACCOMPLISH WITH YOUR MORTGAGE?
www.JoGarner.com (901) 482 0354 jo@jogarner.com twitter @jogarner NMLS# 757308
(currently working with Cardinal Financial Company, Limited Partnership NMLS #66247 equal housing opportunity 2645 Appling Rd 102 Memphis, TN 38133 ) Online loan application https://online.cardinalfinancial.com/#/p/apply/jogarner
www.cardinalfinancial.org for licensing info www.nmlsconsumeraccess.org/EntityDetails.aspx/company/66247 "Whatever YOUR personal priorities are, my job is to help you get the mortgage terms that will give you bragging rights when you talk about it and help you score on hitting your goals ."
As a mortgage loan officer, my job is to help you get to the benefits you want from your financing terms. What is most important to you? I can help you find the financing terms that will help you get to what you want. What is your comfort level on a house payment? How much are you comfortable paying down,? What type of financing do you need to get the house you want to buy or refinance?
Different clients have different priorities in life—some are buying their first home with very little down payment funds. Some are recovering from medical challenges, divorces or preparing to send children to college and some are embarking on a long term goal of buying properties to build rental income."
Jo Garner is a mortgage officer with extensive knowledge in tailoring mortgages to her customers who are refinancing or purchasing homes all over the country. She offers conventional, FHA, VA or other loan programs for refinancing and purchases.
Jo can help you look at rent vs buy, when it makes sense to refinance, how to get the best deal on your home purchase financing.
Jo Garner has been in the real estate/financing business for over 25 years.  She grew up in West Tennessee and got her start in real estate in Portland, Maine where she first began her real estate career. She received her real estate education from the University of Southern Maine  and was personally mentored in San Diego, California  by Robert G. Allen, author of Nothing Down, Creating Wealth and The Challenge.
On moving back to West Tennessee in 1987, she went into business buying and selling discounted owner-financed notes secured on real estate.  In 1990 Jo went to work for a residential mortgage company and has been a mortgage loan officer for over 25 years.  Her goal is to offer excellent, affordable service to her customers, tailoring the loan programs to the specific needs of her clients. 
In addition to her work in the mortgage field, Jo Garner  is the primary sponsor and founder of Talk Shoppe in Memphis. www.TalkShoppe.com Jo Garner also host the radio show Real Estate Mortgage Shoppe airing on News Radio AM 600 WREC and iHeart Radio with podcasts and show notes published on www.JoGarner.com Pick up Jo Garner's book on Amazon or Barnes and Noble "Choosing the Best Mortgage-The Quickest Way to the Life You Want"