Today we are talking with non-traditional mortgage program pros, Loretta Rohani and Barrett Beard of Lendsure Mortgage Corporation. We are showing you ways that you can finance your real estate investment property when you are working a fix-and-flip transaction, if you need a bridge loan, or you need an alternative income calculation to close quickly.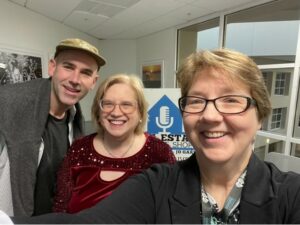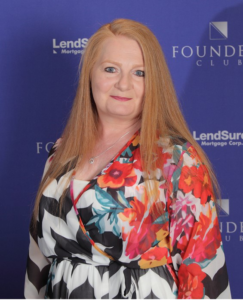 What do YOU want to accomplish with YOUR mortgage? Make your plan. Work your plan. If the deal works for you today, let's do it today.
Jo Garner, Mortgage Loan Originator NMLS#7547308 (equal housing opportunity)
Host of Real Estate Mortgage Shoppe and Author of "Choosing the Best Mortgage-The Quickest Way to the Life You Want." www.JoGarner.com (901) 482-0354
Loretta Rohani, Regional Manager for Lendsure Mortgage Corporation
Barrett Beard, Loan Representative for Lendsure Mortgage Corporation
(Equal Housing Opportunity)
Genell Holloway, Eagle Hollow Enterprise (901) 270-1127
(1st segment 9:06am to 9:15Am)
LET'S GET STARTED…
(Jo) (Good morning, Memphis! Welcome to our internet listeners and podcast listeners across the 50 states! You're on Real Estate Mortgage Shoppe. I'm your host, Jo Garner, Mortgage Loan Officer. You can connect with me at www.JoGarner.com. Our general topic NON-TRADITIONAL MORTGAGE FOR REAL ESTATE INVESTORS-WHEN YOU NEED A LOAN OUTSIDE THE BOX. Today is March 18th, 2023. Call us in the studio while we are live at 901 535-9732.
Introducing Loretta Rohani, Lendsure Mortgage Corporation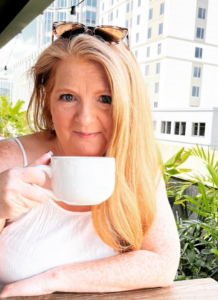 On the studio hotline for the very first time Loretta Rohani, Regional Sales Manager for Lendsure Corporation. Loretta, you have been in the mortgage business over 30 years. You offer mortgage customers an alternative to the stricter guidelines from the government-backed and sponsored programs. You have a great motto too—""No two borrowers are the same- the mistake often made in lending is believing they are. Sometimes you have to get under the hood…" Take a minute and tell our listeners a little about yourself and what Lendsure does for your clients. (Loretta has about a minute to do her introduction ….)
Introducing Barrett Beard, Lendsure Mortgage Corporation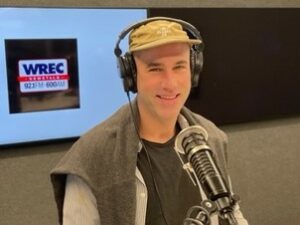 (Jo) Also in the studio is Barrett Beard from Lendsure Mortgage Corp. Barrett, you have been with Lendsure since 2017 and really know the in's and out's of the non-QM or non-traditional lending industry. You have worked closely with company producers and with the founder and President, Joseph Lydon. Thank you for all your help with my clients over at Cardinal Financial Mortgage too. Take a minute to introduce yourself to our listeners and tell us a little about what you do for your clients. (Barrett has about 1 min to do his intro and make comments about what he does for his clients)
(Jo) Working as a mortgage loan officer for over 30 years, I can share with you a few things I learned from several successful real estate investor clients. Here is one motto they seem to all have: "Have multiple options, take many opportunities." When you are strategizing in business or when you are buying real estate, the more options you know are available the more opportunities you can turn to gold. Here is an example of a real estate investor who used a non-traditional mortgage option to acquire a very profitable property quickly and with ease.
Darrell Daeson- Less Paperwork-Quicker Closing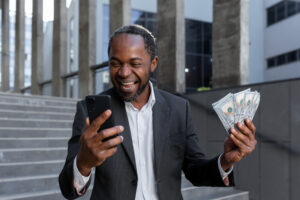 Darrell Daeson owned his home, his own business and was doing well as a landlord on two houses down the street. At a real estate investor meeting a friend told him about an opportunity to purchase a home at a good price where Darrell liked to buy. The house was bringing in good rent money. Darrell did some numbers in his head and realized this deal was too good to pass up.
Darrell's challenge was his tax returns. His business did not show a lot of profit the past year due to some infrastructure shifts that would pay off later. Darrell had an excellent tax accountant who helped him to legally lower his taxable income. But he knew a bank or mortgage company would say he did not make enough money to buy another house. How could he buy
For Darrell I presented the DSCR (Debt Service Cash Return) mortgage program. This program would still require Darrell to have good credit, twenty percent or more down payment since it was investment propert. He would need to verify his funds to close, good title and an acceptable appraisal.
Darrell liked the DSCR program because the mortgage company would not require income documents. Instead, the mortgage company would simply make sure that Darrell's new mortgage payment including taxes and insurance did not exceed the monthly rent income on that property.
Darrell could buy this home he wanted and start getting the rent income right away without having to wait another year for his next tax return income to look better. Other advantages to the program included that he would not have to give to the bank or mortgage company mounds of paperwork from his other rental properties to establish income. The interest rate was higher than the rates on traditional mortgages, but it was fixed for 30 years. One day he could look at refinancing if it made sense. Using the non-traditional DSCR mortgage program saved Darrell Daeson time AND money.
Lendsure reps get started talking about their topics coming up…
Loretta Rohani and Barrett Beard of Lendsure Mortgage Corporation, you get to experience success stories from lots of borrowers going the non-traditional mortgage route. Please jump in and talk about the non-QM (non-traditional mortgages) that you offer. (Loretta and Barrett have about 2 to 3 min to jump into their topics until the 9:15 break. They can continue covering their material when we come back from the 9:15 break)
(JO) You're on Real Estate Mortgage Shoppe. I'm your host, Jo Garner, Mortgage Loan Originator. What do YOU want to accomplish with YOUR mortgage? For your home purchase or refinance, I can make the process easy for you. Connect with me at www.JoGarner.com When we come back, you will be hearing more from Loretta Rohani and Barrett Beard of Lendsure Mortgage Corporation. Genell Holloway of Eagle Hollow Enterprises will also being joining us. Stay tuned. We will see you back in just a moment.
2nd segment is after 9:15 break from about 9:18Am to 9:30 AM brea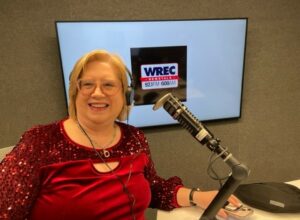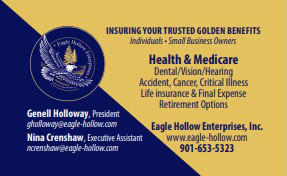 It's time to talk shop with Talk Shoppe's Business Tip For Real Estate Professionals. Talk Shoppe is a marketing company offering free education and networking to anyone interested in real estate or in business or health and wellness. Talk Shoppe is made possible by the financial support of its sponsors. For more about Talk Shoppe, go to www.TalkShoppe.com (shoppe) For our Talk Shoppe Business Tip today we have Talk Shoppe sponsor Genell Holloway of Eagle Hollow Enterprises. Genell, you take extra time to help your customers find the exact right benefits for their health, dental, vision, medicare, and more. Genell, what is your Talk Shoppe Business Tip for Real Estate Pros?
(Genell gives her 1-min or so tip Genell Holloway of Eagle Hollow Enterprises, how is the best way for us to contact you? )
TIP: Jo, thank you for inviting me to be on your show today. We are talking about Outside the box thinking for how business owners and individuals can manage their financial situations. For those who have always held corporate jobs where group health insurance is provided, they may not realize that there are alternatives available for good health insurance coverage. There are some really good hospital indemnity short term medical plans available for individuals who are healthy. There are also options for those who are not so healthy. It's important to have a good benefits broker in your corner. Because we have all heard horror stories about people going bankrupt because they had the wrong insurance plan. Ask questions about the options. If the broker is only sharing one option, they may be a captive agent and only have one option. It's important to have an ethical broker in your corner. I'll be glad to help you if you need help navigating the process. It won't cost you anything at all and it will truly make a difference in whether you get the best option or just a mediocre option.
_____________________________________________________________________________________________
TOPICS BY LORETTA ROHANI, LENDSURE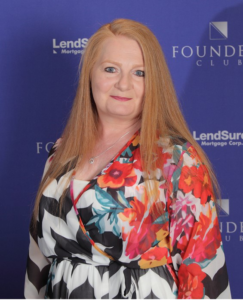 Assisting with Topic Discussions
Barrett Beard, Lendsure Mortgage Corporation
Property Types: SFR and Townhomes; Condos- non-warrantable condos and condotels including Short Term Rentals; 2-4 unit and 5-8 unit; rural town homes- modular

(please give a brief description to our listeners of each property type)

Income Doc Types: Full Doc; 12-24 Month Bank Statements; Asset Depletion/Asset Qualifier; Mixed Doc

(Please give a brief description of each of these products. Do you have an example of how a customer has used one of these products? ) leave out personal details and names of customers
Delayed financing is for borrowers that have purchased there home in cash (or other alternative funds) and who would like to take the cash back out within 90 days from time of original purchase. The loan is priced like a purchase transaction however we are able to structure the file as a cash out refinance transaction up to an 80% LTV. Borrower receives 80% of the funds back in the form out cash and 20% remains paid against the principal balance.
(please give an example of how a borrower uses this product. What are some advantages of using this product)
A favorite amongst investors, Debt Service Coverage Ratio loan(s) or (DSCR), are designed to close fast and efficiently. Rather than introducing income documentation and heavy  to the file, we use the property cash flow figure to ratio a file. One can close in an LLC; first time investors accepted; 20% minimum downpayment; loan sizes between 150K-1.5M. 660 Minimum Fico.
(give an example of when it is advantageous for a borrower to use this product)
Explain in layman's terms the 1:1 income verification requirement
A Bridge Loan empowers borrowers to access equity from a current property to purchase a new property. Bridge Financing allows a borrower to cash out and pay off the mortgage from a property on the REO to access the equity and write a non-contingent offer on a new property. There is no payment due on the bridge property, therefore the borrower does not have to worry about qualifying DTI with two payments.
Fix and Flip is targeted to seasoned investors who are looking to buy "distressed" homes, or those in need up minor cosmetic upgrades, in hopes to hold for rental income in the future OR sell. Construction loans are offered up to 100% of the cost with 12 month interest only payments and purchase loans up to 85% LTV.
3rd segment following 9:30 break starting about 9:35 to 9:45 AM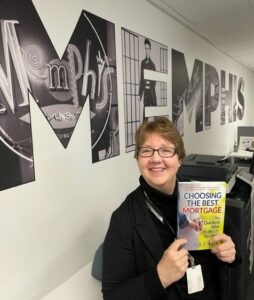 TOPICS COVERED BY JO GARNER, LICENSED MORTGAGE ORIGINATOR
Examples of investors who are successful…
MARTINA-SAAVY REAL ESTATE INVESTOR-BUY FIX UP CASH OUT REFI AND DO IT OVER AND OVER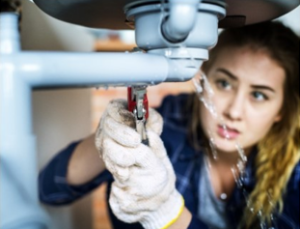 But first I want to introduce you to a savvy real estate investor we will call her Martina. Martina works a 9 to 5 job but in her off hours, she scouts around and finds homes in stable areas that need quite a bit of renovation and repair. She pays cash for the house at a deep discounted price by borrowing against some other investments. Once the house is in her name, she uses some of her credit line or unsecured loans from other people to fix up the home and get it ready to rent out.
Once the house is completed, she gives me a call and I get her permanent mortgage approved on what I call my Quick Cash Back Refinance Program. Martina usually has the house completed in 30 days and I am ready to get her mortgage approved for 75% of the after repaired value or the amount of cash she paid at closing to buy the property. She uses my refinance money to pay back most of her credit lines and then uses that money again to buy another great rental property and another one. We use this program over and over again for her like rinse and repeat, rinse and repeat while Martina's real estate wealth and income continues to grow.
More details shared later about Martina—
MARTINA-SAAVY REAL ESTATE INVESTOR-BUY FIX UP CASH OUT REFI AND DO IT OVER AND OVER
Let me introduce you to a savvy real estate investor we will call her Martina. Martina was working a 9 to 5 job, but everyday her heart was yearning to bike across Europe with friends and sail into adventures around the world. She felt like Cinderella stuck in the drudgery of work she didn't like with no prince, no fairy godmother anywhere in sight—no financial way out.
Some of her friends had started making money buying and selling real estate encouraged Martina to buy her first rental property. Martina thought, "If I could buy enough income-producing real estate properties, after a while I could afford to jump into some of the adventures I've been daydreaming about."
Pushing down fear and calling up some chutzpah, Martina went in with one of her real estate investor friends and made a nice profit buying and upgrading a home are reselling for a profit.
Martina searched after work to find homes in stable areas that needed quite a bit of renovation and repair. Martina sold her motorcycle and borrowed against her 401K. She used some of the profit from the last real estate sale and paid cash for a house at a discounted price that needed some repairs. Martina made the repairs to the home and rented the property at a nice profit.
Once the house is completed, she gave me a call to get a her permanent fixed rate mortgage approved on what I call my Quick Cash Back Refinance Program. Martina refinanced and paid back her 401k and pocketed some of the other profits. "Let's go do the next real estate purchase," she said happily.
Martina had a formula for success that she could use over and over again. Before long the life of adventure that she yearned to live would be a reality little by little. Investors like Martina use this same Quick Cash Back refinance program to pay back credit lines that they used to pay cash for real estate. Once they completed the Quick Cash Back Refinance and paid off their credit lines, their credit lines were ready to use to launch into the next profitable real estate purchase. Martina and her investor friends could use this Quick Cash Back refinance program over and over again like rinse and repeat, rinse and repeat while Martina's real estate wealth and income continues to grow.
MINING FOR FUNDS TO CLOSE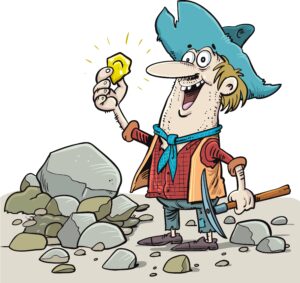 Where's The Cash?
(Jo) Yesterday I had lunch with a bunch of our Memphis Investor Group friends over that the Butcher Shop Steakhouse. The subject of cash came up. This has been a common subject amount homebuyers, realtors and investors. In a market where there are more people trying to buy homes than there are homes for sale, someone offering cash to buy a home becomes very compelling to a seller. One of the top questions I get asked is, "Where can I find enough cash so I can offer an all cash offer to purchase the home?"
Grab your shovel and let's go treasure hunting. Here are some places where we can sink our spade:
Gift From Family: Gifts can come from family members or employers. The amount of the donation varies according to different loan programs when you are purchasing a primary residence. . If the family member giving the money does not want to cash in a certificate of deposit or stock fund, he can borrow against the asset to give to the donee.
Gifts do not work well though if you are buying real estate property as investment and not a primary residence. You could wait 6 months from the day you purchased the rental property. At that point your could refinance the home and pay back a family member or use the freed up funds to buy an additional rental property.
Family can lend money to homebuyer's too. When it comes time to refinance on a traditional mortgage, family members would need to document details on the loan terms. Depending on how long you have owned the property, the family member might have to document the source of funds they used to to lend their loan funds.
Borrower's Forgotten Assets: Whole life insurance policies or annuities may have a cash value that can be borrowed. Many times the borrower does not realize the insurance she purchased years ago has a cash value that can be borrowed to pay the move-in costs.
Loans secured on certificates of deposit, stocks and bonds, and durable assets such as cars can be used as acceptable sources of funds to close as long as the loan is secured on an asset owned by the borrower. The payment must be added into the debt-to-income ratios for qualifying purposes.
401(k)s and Retirement Funds. There can be heavy financial penalties for pulling money from these sources. However, many companies allow the homebuyer to borrow against these assets with no penalty. The repayment terms may be calculated in the borrower's debt-to-income ratio.
4th segment following 9:45 am break about 9:48 to 9:56 am
REAL ESTATE TIP OF THE WEEK: Genell Holloway of Eagle Hollow Enterprises has another tip (about 1 minute)
Loretta Rohani and Barrett has about 1 min to share a tip related to our listeners using a non-traditional mortgage.
Jo Garner shares a tip: Fannie Mae and Freddie Mac, the largest mortgage holders in the nation made an announcement that affects non-owner occupied properties (not homes where you live, but homes that you do NOT occupy as your primary residence.) For homes like investment properties on traditional conventional loans, Fannie Mae and Freddie Mac require that the borrower own the property for at least 12 months before refinancing to pull cash out. For years they set the minimum seasoning time of ownership at 6 months, but they have extended it to 12 months before you can pull cash out over-and-above what you owe on an investment property refinance. I do know some other ways you can recoup your capital though. Call or text me at 901 482-0354.
ANNOUNCEMENTS FROM SPONSORS:
Talk Shoppe offers free networking & education to anyone interested in real estate or in business or in health and wellness. Talk Shoppe meets every Wednesday 9A-10A CT at Concorde Career College 5100 Poplar the 1st floor in the Memphis Clark Tower and also on zoom. Go to www.TalkShoppe.com and click the Events tab for the link to get into the event online.

March 22nd. 2023

"The Retirement Redzone" Will Lowes, Financial Advisor with Prudential Advisors
Thank you to Kim Halyak of Cooper Young Garden Walk. Kim Halyak is looking for some gardens in and around Memphis to spotlight. If YOU have a garden or know someone with a garden that would like to have that garden spotlighted, contact Kim Halyak at (901) 299-5887.

Have fun and prosper over this St Patrick's Day weekend.
4. Subscribe at www.JoGarner.com and you can get our weekly blog posts with podcasts conveniently in your inbox.
5. Real Estate Mortgage Shoppe reminds you to MAKE YOUR PLAN. LET'S WORK YOUR PLAN. IF THE DEAL WORKS FOR YOU TODAY, DO IT TODAY.
LEGAL STUFF: SPECIAL NOTE: REAL ESTATE MORTGAGE SHOPPE RECOMMENDS THAT YOU CONSULT WITH A FINANCIAL, LEGAL OR OTHER CERTIFIED, LICENSED PROFESSIONAL BEFORE ACTING OR INVESTING ON ANYTHING YOU HEAR OR SEE FROM THE CONTENT ON THIS SHOW OR BLOG POSTS. THE INFORMATION WE SHARE ON REAL ESTATE MORTGAGE SHOPPE IS GENERAL IN NATURE MEANT FOR GENERAL EDUCATIONAL PURPOSES ONLY AND NOT AN OFFER TO LEND.. ALL EXAMPLES GIVEN FOR ILLUSTRATION PURPOSES ON REAL ESTATE MORTGAGE SHOPPE AND ARE BASED ON TRUE STORIES BUT WE USE FICTIONAL CHARACTERS AND DO NOT DIRECTLY REFLECT REAL PEOPLE OR EXACT DETAILS IN ANY OF THE SITUATIONS.
QUOTE CORNER:
"Sometimes stepping outside the box can help change the view." Pinterest
Rebel Circus "Maybe money doesn't buy happiness, but I'm accepting donations to test that theory."
____________________________________________________________________________________
REJOINDERS:
Ed Hill, Masters Roofing 901 273-6594

Lynn and Troy Mcdonald of Erin McDonald Insurance Agency 901 849-7101

Leah Anne Morse of All Things New (901) 488-9733
Transitional Music: "I Need A Dollar" Aloe Blacc; "Money Changes Everything" by Cyndy Lauper; "Opportunities" by the Pet Shop Boys; "Taking Care of Business" by Bachman Turner Overdrive for the Talk Shoppe Business Tip For Real Estate Pros.
PICK UP YOUR COPY OF "CHOOSING THE BEST MORTGAGE-THE QUICKEST WAY TO THE LIFE YOU WANT" by: JO GARNER
An essential guide for real estate professionals and their customers.
Now on Amazon and Barnes and Noble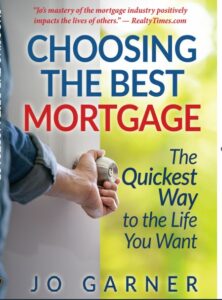 ABOUT LORETTA ROHANI, LENDSURE MORTGAGE CORPORATION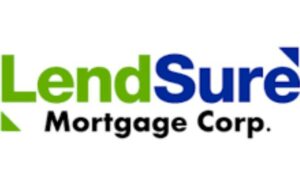 With 30+ years of mortgage lending experience, Loretta Rohani is a Regional Sales Manager for LendSure Mortgage Corp. What she loves most about working in Non-Qualified Mortgages is the ability to find creative ways to help her team solve problems and close more loans.  When asked about her loan philosophy she states, "No two borrowers are the same- the mistake often made in lending is believing they are. Sometimes you have to get under the hood. Credit scores alone do not dictate a person's credit worthiness, an indicator sure, but there are many variables that factor into the proper risk assessment of a borrower. At LendSure we are very good at, "looking under the hood."" When not working, Loretta enjoys travel and spending time with her family. She has three adult children and two furry kids, all of which are her joy. Her dream is to one day retire from the mortgage industry and open a quaint Bed & Breakfast in the country that caters to families. "The way to get started is to quit talking and begin doing." -Walt Disney
ABOUT BARRETT BEARD, LENDSURE MORTGAGE
Barrett Beard, Account Executive (AE) at LendSure Mortgage Corp. and native Memphian began his mortgage career in 2017 with LendSure as an executive assistant to the companies top producing account executive. It is here Barrett learned the ins and outs of the mortgage industry, working amongst company leaders, including the founder and President Joseph Lydon. Barrett moved full time into the AE role in 2020 serving TN and the greater Mid-South. Before joining LendSure, Barrett attended Columbia University (MA) and The University of Mississippi (BA). From 2012-17 Barrett worked in consulting, focused primarily between private equity and brand expansion. Though you will not find Barrett out of office often, in his down-time he enjoys being at the FedEx Forum, close to a beach or mountain, or, anywhere with family and friends.
ABOUT JO GARNER-MORTGAGE LOAN OFFICER: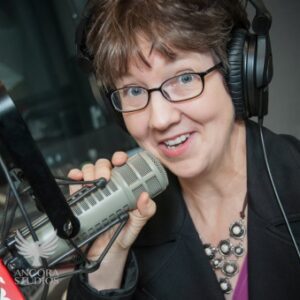 WHAT DO YOU WANT TO ACCOMPLISH WITH YOUR MORTGAGE?
www.JoGarner.com (901) 482 0354 jo@jogarner.com twitter @jogarner NMLS# 757308
(currently working with Cardinal Financial Company, Limited Partnership NMLS #66247 equal housing opportunity 2645 Appling Rd 102 Memphis, TN 38133 ) Online loan application https://online.cardinalfinancial.com/#/p/apply/jogarner
www.cardinalfinancial.org for licensing info www.nmlsconsumeraccess.org/EntityDetails.aspx/company/66247 "Whatever YOUR personal priorities are, my job is to help you get the mortgage terms that will give you bragging rights when you talk about it and help you score on hitting your goals ."
As a mortgage loan officer, my job is to help you get to the benefits you want from your financing terms. What is most important to you? I can help you find the financing terms that will help you get to what you want. What is your comfort level on a house payment? How much are you comfortable paying down,? What type of financing do you need to get the house you want to buy or refinance?
Different clients have different priorities in life—some are buying their first home with very little down payment funds. Some are recovering from medical challenges, divorces or preparing to send children to college and some are embarking on a long term goal of buying properties to build rental income."
Jo Garner is a mortgage officer with extensive knowledge in tailoring mortgages to her customers who are refinancing or purchasing homes all over the country. She offers conventional, FHA, VA or other loan programs for refinancing and purchases.
Jo can help you look at rent vs buy, when it makes sense to refinance, how to get the best deal on your home purchase financing.
Jo Garner has been in the real estate/financing business for over 25 years.  She grew up in West Tennessee and got her start in real estate in Portland, Maine where she first began her real estate career. She received her real estate education from the University of Southern Maine  and was personally mentored in San Diego, California  by Robert G. Allen, author of Nothing Down, Creating Wealth and The Challenge.
On moving back to West Tennessee in 1987, she went into business buying and selling discounted owner-financed notes secured on real estate.  In 1990 Jo went to work for a residential mortgage company and has been a mortgage loan officer for over 25 years.  Her goal is to offer excellent, affordable service to her customers, tailoring the loan programs to the specific needs of her clients. 
In addition to her work in the mortgage field, Jo Garner  is the primary sponsor and founder of Talk Shoppe in Memphis. www.TalkShoppe.com Jo Garner also host the radio show Real Estate Mortgage Shoppe airing on News Radio AM 600 WREC and iHeart Radio with podcasts and show notes published on www.JoGarner.com Pick up Jo Garner's book on Amazon or Barnes and Noble "Choosing the Best Mortgage-The Quickest Way to the Life You Want"