Have you decided that where you are currently living may not be the "just right" place for you? Are you wanting to explore other places or arrangements at home that would make it work better for you and other family members? Today we will be sharing some steps other people took to make their home "just right" in the house and with the financing on the home.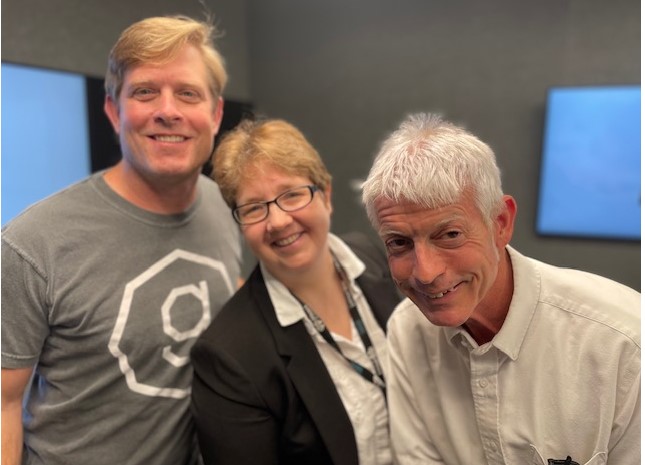 What do YOU want to accomplish with YOUR mortgage? I can make the home purchase mortgage or refinance EASY for you. Connect with me at (901) 482-0354.
Subscribe to get weekly Real Estate Mortgage Shoppe podcasts and show notes at www.JoGarner.com
Jo Garner, Licensed Mortgage Officer NMLS# 757308 & Host of Real Estate Mortgage Shoppe
Mark McLaurine, Refrigeration Unlimited (901) 216-7782 (Heating and Air )
Craig Jennings, President of Avalon Capital (short-term private financing for real estate investors) www.AvalonCapitalMemphis.com
(1st segment 9:06am to 9:15Am)
LET'S GET STARTED…(Jo) (Good morning, Memphis! Welcome to our internet listeners and podcast listeners across the 50 states! You're on Real Estate Mortgage Shoppe. I'm your host, Jo Garner, Mortgage Loan Officer. You can connect with me at www.JoGarner.com. Our general topic"Not too Hot & Not Too Cold-Get the Goldilocks Effect with Your House and Home Loan". Today is June 24th, 2023. Call us in the studio while we are live at 901 535-9732
INTRODUCING MARK MCLAURINE, REFRIGERATION UNLIMITED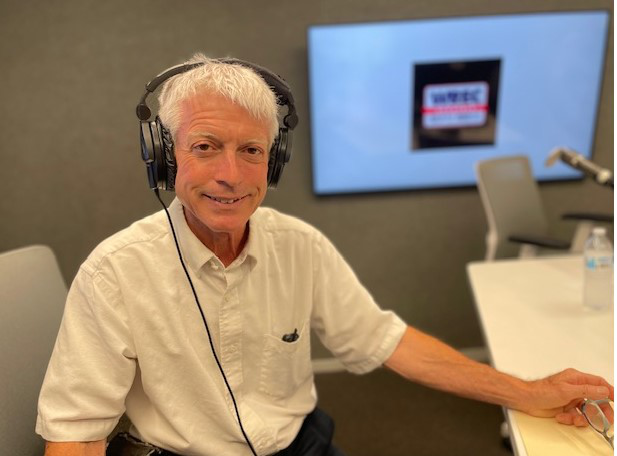 Today in the Real Estate Mortgage Shoppe studio, we have Mark McLaurine of Refrigeration Unlimited—also known as the Heating and Air Strategist. Mark, you have an excellent reputation with so many of my friends and clients who have used you to fix problems with their heating and air systems. Tell our listeners a little about yourself and what Refrigeration Unlimited does for your clients? What sets you apart from a lot of other Heating and Air repairmen? (Mark introduces himself and talks about what Refrigeration and Unlimited does for his clients)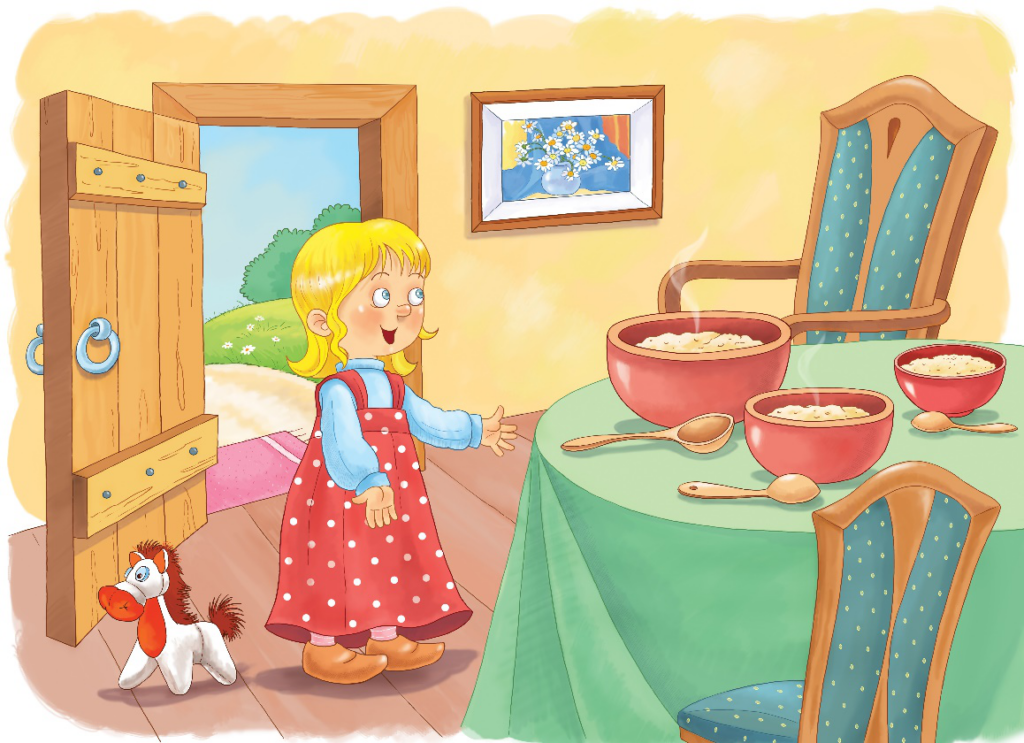 (Jo) In the story of "Goldilocks and the Three Bears" we can take some lessons from Goldilocks. You probably don't want to wander uninvited into stranger's houses, breaking things and eating their food, but to her credit, Goldilocks possessed an adventurous spirit. She took risks and persisted in her search until she found the situation that was "just right" for her. Don't give up on your dreams. Don't settle for less unless it is a stepping stone to the best.
Modern-day Goldilocks-Sheree Shinolt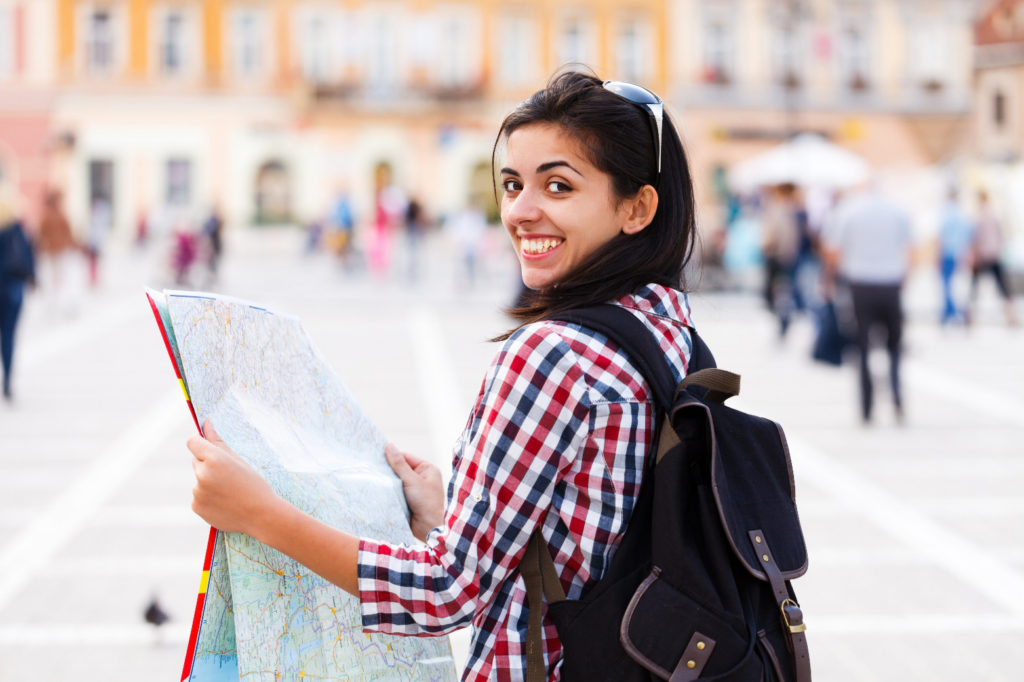 Let me introduce you to a former customer who could be a modern day Goldilocks. Sheree Shinolt (not her real name) made a promise to herself a long time ago to put a priority on making the EXPERIENCE in life the best possible for herself and others instead of just trying to make a lot of money. After college, Sheree moved back into the bonus room at her parent's house to save some money and spend a little more time finding herself and establishing herself in her career.
She and a close group of friends took some memorable vacations to see the world, and Sheree was still able to save some money since she lived with her parents. Simply saving money was not really going to be enough, though. Sheree knew, in order to afford to live her life the way she envisioned it, she needed to invest in things that would build her wealth over time. But how?
Two years later Sheree was excelling in her hi-tech career and it looked like she might be getting married soon. She realized that owning her own home would give her a launching pad to building wealth for herself and future family. Buying a home and locking in a 30-year fixed rate mortgage would eventually allow her more and more discretionary money as her income increased and the mortgage principal and interest payment stayed the same. She would be building equity in a home too. She could use some of the discretionary money for vacations and experiencing other adventures on her bucket list.
When Sheree found me online and started her mortgage application is when I got to know her better. Later in this show, I plan to share some questions that Sheree answered for herself to find the mortgage terms that felt "just right for her." I believe some of those same questions can help YOU find the mortgage that feels "just right" for YOU. What do YOU want to accomplish with YOUR mortgage? MAKE YOUR PLAN. LET'S WORK YOUR PLAN. IF THE DEAL WORKS FOR YOU TODAY, LET'S DO IT TODAY. Connect with me at www.JoGarner.com. Email me at Jo@JoGarner.com or just call me at (901) 482-0354.
(JO) Mark McLaurine of Refrigeration Unlimited- we call you the Heating and Air Strategist because you can repair or replace a heating and air system, but you take the time to solve other problems with the system too. Take a couple of minutes and share with our listeners some wisdom on how to keep heating and air systems giving us that "just right" temperature in the house.
You're on Real Estate Mortgage Shoppe. I'm your host, Jo Garner, licensed mortgage loan originator. What do YOU want to accomplish with your mortgage? I can make it easy for you on a home purchase or refinance. Connect with me at www.JoGarner.com When we come back, you will be hearing more from Mark McLaurine of Refrigeration Unlimited, the expert on heating and air systems. Craig Jennings of Avalon Capital, private money lenders will be joining us too. See you back in just a moment.
(9:17AM) TALK SHOPPE BUSINESS TIP FOR REAL ESTATE PROS
2nd segment after 9:15 advertising break – (producer to start the song "Taking Care of Business" by Bachman Turner Overdrive –but bring the volume down before the lyrics start) It's time to talk shop with Talk Shoppe's Business Tip For Real Estate Professionals. Talk Shoppe is a marketing company offering free education and networking to anyone interested in real estate, business and health and wellness. Talk Shoppe is made possible by the financial support of its sponsors. For more about Talk Shoppe, go to www.TalkShoppe.com (shoppe) For our Business Tip today we have Talk Shoppe sponsor, Craig Jennings of Avalon Capital -a private real estate investment lender. Craig Jennings, you have been in the real estate business for decades. You are the go-to person for real estate investors to get temporary private funds to buy, fix up and resell investment property. You know the best methods for using private funding that can make that investment "just right" for the investor. Craig Jennings, what is our Talk Shoppe Business Tip for Real Estate Professionals today? (Craig Jennings has about a minute and half to share his tip )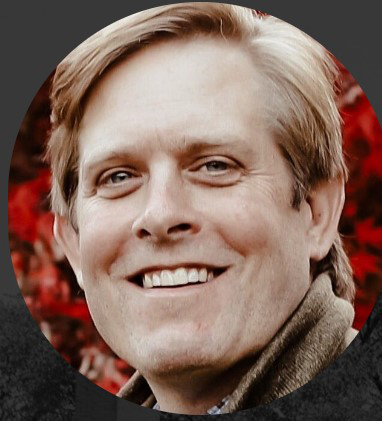 Tip: For real estate investors that want to buy an investment property, fix it up and resell it for a higher profit, GET THE RIGHT REPAIR PROFESSIONALS TO GIVE YOU A REALISTIC QUOTE ON WORK AND COSTS. If you are going to buy a home and get temporary money from Avalon Capital, Avalon can include the cost to buy the home and do the repairs. You can take your funds on a draw like on temporary construction loans.
If your renovation team has under estimated the costs to renovate the home, the difference is lowering your profit on the resale.
Make sure you are working with reputable and experienced renovation professionals before you buy the property
Craig Jennings of Avalon Capital, how is the best way to contact you?
(901) 417-8427
TOPICS BY MARK MCLAURINE, REFRIGERATION UNLIMITED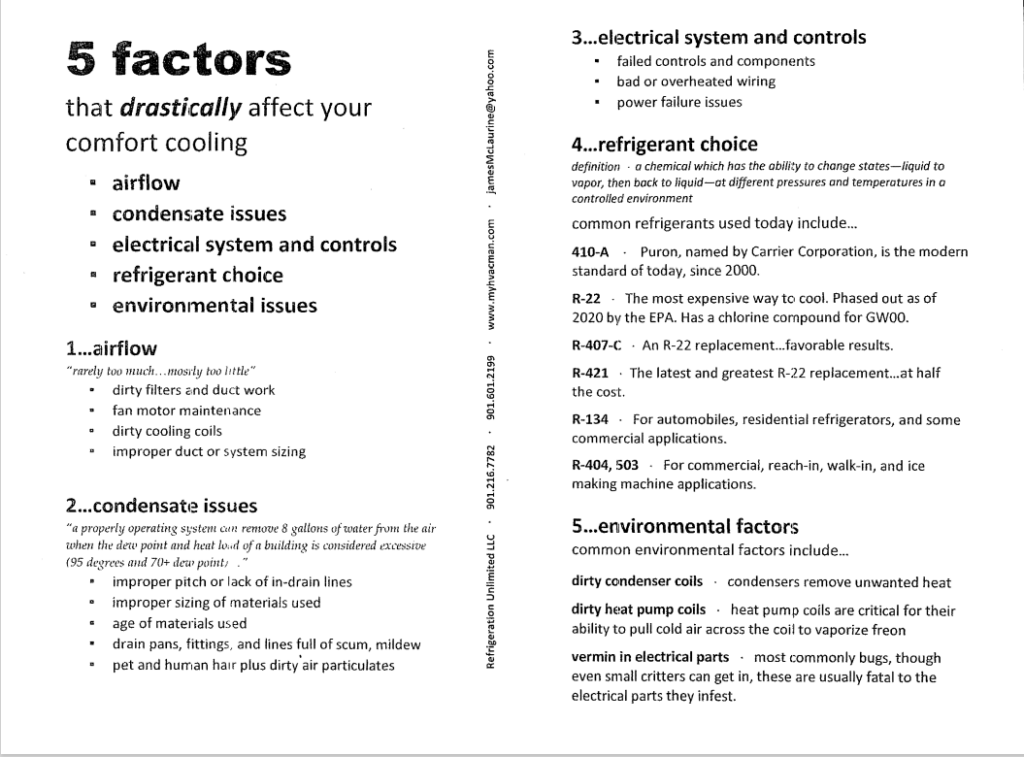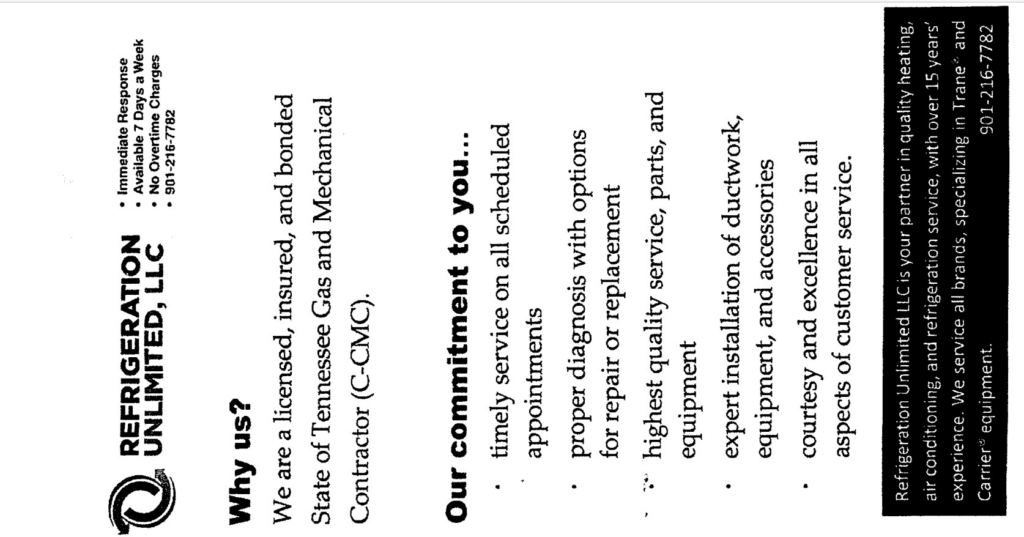 TOPICS COVERED BY JO GARNER, LICENSED MORTGAGE OFFICER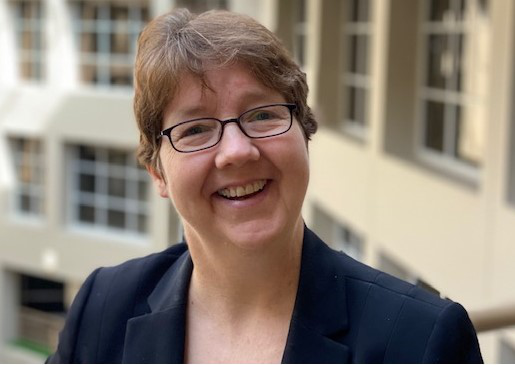 QUESTIONS TO ASK YOURSELF TO GET IT "JUST RIGHT"
What can I comfortably afford to pay up front and per month?
"What benefits will this decision give me?"
"What disadvantages will I have to overcome?'
"Arethere a different solutions that would get me the benefits I want without as many disadvantages?"
"How long do I plan to live in this geographical area?"
"If I bought a home and then needed to move out or away from the area, what are the exit strategies available to me?"
What Can I Comfortably Pay Per Month and At Closing?
You have to decide what is personally comfortable for you to pay for a monthly mortgage note. Carve out 3 hours or so –even if it is in the middle of the night. Brew up your best coffee and review and note all of your expenses from the last 6 months bank statements, credit card statements, apps and other records of your expenses. Notate expenses that only occur once or twice a year
Calculate your income.
Eliminate budget items you can live without. Or, find a less expensive substitute for the expenses you want to keep.
Consult with your financial advisor. Some of the gurus in books, online and on YouTube suggest keeping your total house payment under 33% of your income. They suggest keeping your house note and all of your other monthly obligations together totaling under 43% of your income.
Consider your deepest WHY or passionate reason you want to own your home.
Mastermind with an experienced, trustworthy realtor about houses that are available. Explore to find the "just right" house that will help you live the way you want to live.
Invite your mortgage loan officer to explore the financing options with you to insure that the financing will allow you to ENJOY making the mortgage payments on the house.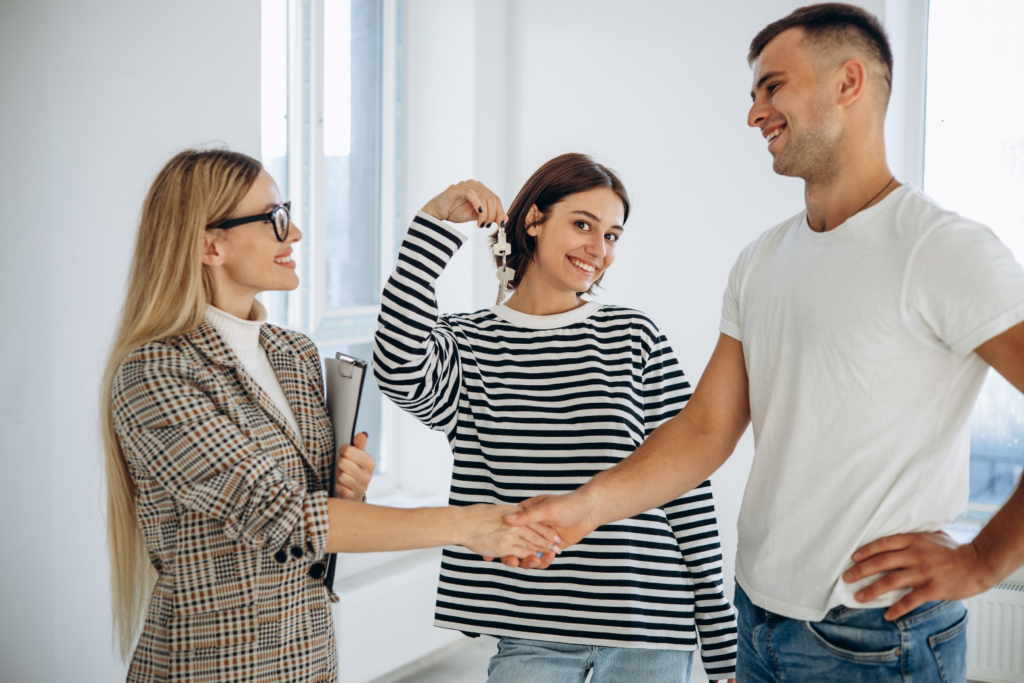 Should we buy a home or rent? Brent and Bella Beaumont's story-MULTIPLE EXIT STRATEGIES
Brent and Bella had been renting an apartment in an neighborhood that seemed to be attracting more crime. When they first got married and moved into the apartment the rent was less than $900/month but now it was over $1,000 per month. When Brent and Bella got the news they were going to have their first baby, the apartment, they realized was too small for their growing family. The payment was too large.
How were they going to find a bigger home with a smaller payment? They wanted to be in a good area where their children could go to the same schools that Bella attended growing up The other challenge was they had very little in savings to put down on a house.
The decision to rent vs buy? Brent and Bella didn't think they had a choice. But, they talked with a realtor who explained to them that, right now, in the Memphis area, they really could find a bigger home in an area where they wanted their children to grow up with a smaller payment and for less than $1,000 to pay at the closing table.
The realtor showed Brent and Bella several homes and they made several offers. Finally, the seller on a nice 3 bedroom home accepted their offer and even agreed to pay the Beaumont's closing costs. Their realtor pointed out two advantages of buying the home they were purchasing. As their loan officer, I pointed out two more advantages that would give the Beaumont's, not one, but multiple exit strategies so they would never have to feel stuck.
The first advantage, the realtor pointed out, was that in the neighborhood where Brent and Bella had decided to buy, home values had traditionally increased in value over time. That meant that 3 to 5 years down the road, they could probably sell the home and buy another home if the need arose to move.
The second advantage, the realtor pointed out after she researched the area, was that the property the Beaumont's were purchasing was located in a strong rising rental market. If the trend of rising rent rates remained steady, the Beaumont's would also have a choice of buying a new home later on and using this property for income-producing rental income -just in case the home selling market was tougher a few years down the road when and if the Beaumont's decided to move to a different home.
The third advantage, as their mortgage officer I got to point out to them, was that the mortgage program they were using was a government FHA assumable loan. That meant, if the Beaumonts could not sell their home outright in a future market and they did not want to use the property as an income-producing rental, they could allow someone to qualify with their mortgage company to take over payments or assume their mortgage instead of the future buyers having to get a new loan. If mortgage rates were much higher in the future when the Beaumont's decided to sell, they buyers might even pay the Beaumont's more upfront for equity to have the privilege of qualifying and taking over the existing much lower interest rate mortgage.
The Beaumont's had three possible positive exit strategies on buying their first home. They could enjoy that peaceful feeling of being free and not stuck. They got some down payment assistance from the city of Memphis and some gift money from parents too and bought their home with about $500 down. They moved into a much larger home than the former cramped apartment with a fixed interest rate payment a couple of hundred dollars less per month than what they had been paying rent. A very SWEET deal for the Beaumont's and their sweet little one on the way.
GET-IT-RIGHT-THE-FIRST-TIME CHECKLIST
Get-It-Right-The-First-Time-Mortgage-Checklist:
BY: Jo Garner, Mortgage Loan Officer NMLS# 757308
(901) 482-0354 Secure online loan application https://jogarner.evolve.mortgage
What is the maximum house payment I can afford right now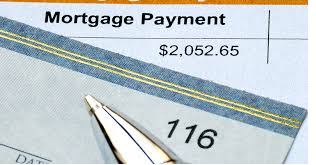 A. Several financial gurus say that your total house note including principal and interest, taxes, homeowners insurance, and/or mortgage insurance and homeowners association fees needs to be between 25% and 30% of your gross income. Your total income-to-debt ratios, including the new house payment and payments on other debt does not need to exceed 38% to 45% of your gross income.
Mortgage underwriting software can sometimes approve you income-to-debt ratios of 45% or upwards to 55% of your gross income. Stay within your PERSONAL comfort level though, regardless of what the mortgage software tells you.
Consider where you plan to be in the next year, the next five years, and the next ten years.
Are you planning to retire? What will your income be when you retire? Will you still be living where you are living now?
Are you planning to get married? Do you plan on expanding your family? Do you plan on taking an aging family member into your home? How much do you estimate your living expenses go up? Will your income likely increase too? How much?
Are you just getting started in your career? Is it likely your income will go up? Will you need to relocate? How long is it likely you will keep the house? What would it cost to rent versus buy a home like the one you want?
Do you own a house with a lot of equity that you plan on selling within a year of buying the new house? Do you plan to make a very large prepayment to principal once you sell your old home?
-Try doing a bridge loan so you can enjoy the benefits of a much lower payment on your new home without having to sell your old home right away
– If you decide to close on your new home first and then, later sell your old home, here is an example of how that can work for you.
Do you plan on starting your own business or acquiring income-producing real estate? This might require you to keep your mortgage payment low so that you can afford to finance other investments.
What is the maximum down payment that is comfortable for you?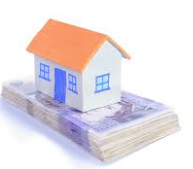 Several financial gurus say that if you enjoy a stable, salaried job, you probably need about 3 months of living expenses in an emergency fund. But, if you are self-employed or get a 100% commission income, you probably need about 1 full year of living expenses in an emergency fund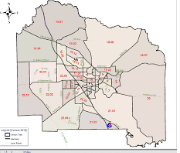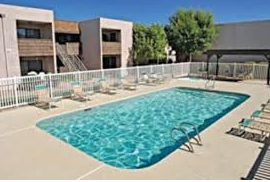 What kind of property are you purchasing?
If the property is a fixer-upper with lots of needed repairs, you may want to consider a Renovation and Repair loan so you can finance some of the repairs.
Is the property you are purchasing going to be your primary residence, a second home or a rental property?
Is the property you are financing a condominium or a manufactured home?
Is the property located in a place where special financing is available?
What special mortgage programs are available to you specifically?
Are you a military veteran? Are you eligible for the Veteran Administration 100% VA home loan?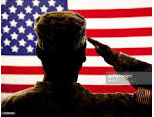 B. Are you a first-time homebuyer, not having your name on title to real estate within the last 36 months? There may be down payment assistance programs available to you, even if you are not a first-time homebuyer.
What methods can we use to develop more than one exit strategy?
Is the property in an area that is going up in value? If you really needed to sell the home one day, you could probably do it profitably if the value is stable or headed upward.
Is the property in an area that is a strong rental market? In a pinch, you could possibly rent the house and get a nice income from the home.
Is the mortgage you have an assumable loan? If mortgage rates go up, one day someone may be willing to pay you good money to have the opportunity to quality to assume your low interest rate mortgage when they buy your home.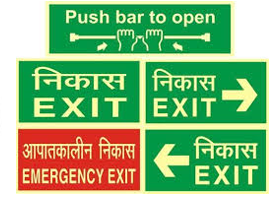 What do YOU want to accomplish with YOUR mortgage?
I can make the home purchase or refinance loan easy for you.
It is EASY to get started. Just call or text me at 901 482-0354
Email me at Jo@JoGarner.com
Or connect at www.JoGarner.com
4th segment following 9:45 am break about 9:48 to 9:56 am
REAL ESTATE TIP OF THE WEEK
Mark McLaurine has about a minute or so to offer a tip from his industry
Tip: Air flow is everything. Keep dirt, plant material and other outside objects away from the heating and air unit so the unit can breathe. If your AC stops cooling do NOT turn the thermostat to a lower temperature. Shut off the system, turn on the fan, and call Mark McLaurine at Refrigeration Unlimited. The lines will dethaw while you wait for Mark and his team to arrive to fix your system If you do not do this, the lines will be frozen by the time Mark arrives and he will have to wait for them to thaw.
Craig Jennings has about a minute or so to offer another tip (If you are using temporary private money to buy and fix up a rental property and you decide you want to keep the house in your portfolio of rental properties, do the preparation work before you buy a house, to make sure you will be easily preapproved for the permanent loan that you get once the repairs are completed.
Get a preapproval letter from your mortgage lender approving your income, assets and credit.
ANNOUNCEMENTS FROM SPONSORS:
Talk Shoppe offers free networking & education to anyone interested in real estate or in business or in health and wellness. Talk Shoppe meets every Wednesday 9A-10A CT at Concorde Career College 5100 Poplar the 1st floor in the Memphis Clark Tower and also on zoom. Go to www.TalkShoppe.com and click the Events tab for the link to get into the event online. This Wednesday June 128th, 2023 Come equip, engage and empower YOUR business at the City-Wide Networking Party at Talk Shoppe.
Sponsors:
Networking In Action www.networkinginaction.com Catherine L Knabb 662-910-7999
The Greater You Networking Series-Christin Webb www.thegreateryouleadership.com
Linda White, Portrait Photographer- https://www.fotostories.net/40-over-40-campaign
Germantown BNI https://www.facebook.com/BNIGermantown/ Contact Leah Anne Morse (901) 488-9733
Greater Memphis BNI https://www.facebook.com/GMBNI Contact Brandie Spicer (901) 593-9369
Power Partners BNI https://www.facebook.com/ColliervillePowerPartners/ Contact Sherry Harbur (901) 496-8193
Talk Shoppe www.TalkShoppe.com Jo Garner (901) 482-0354
Concorde Career College Memphis Memphis | Concorde Career Colleges
Eric Meyers of Eat at Eric's Food Truck for contributing toward breakfast https://eataterics.com
Thank you to Kim Halyak of the Cooper Young Garden Walk. The Garden Walk is in full swing and not just in Cooper Young. Tour gardens around town, learn and engage with others. For more information, call Kim Halyak at 901 299-5887
Talk Shoppe welcomes Randy and Sherry Harbur of Harbur Realty for finding residential or commercial investment property for to purchase and put in your income portfolio. Connect with Randy and Sherry Harbur at 901 496-8193.
Subscribe at www.JoGarner.com and you can get our weekly blog posts with podcasts conveniently in your inbox.
5. Real Estate Mortgage Shoppe reminds you to MAKE YOUR PLAN. LET'S WORK YOUR PLAN. IF THE DEAL WORKS FOR YOU TODAY, DO IT TODAY.
LEGAL STUFF: SPECIAL NOTE: REAL ESTATE MORTGAGE SHOPPE RECOMMENDS THAT YOU CONSULT WITH A FINANCIAL, LEGAL OR OTHER CERTIFIED, LICENSED PROFESSIONAL BEFORE ACTING OR INVESTING ON ANYTHING YOU HEAR OR SEE FROM THE CONTENT ON THIS SHOW OR BLOG POSTS. THE INFORMATION WE SHARE ON REAL ESTATE MORTGAGE SHOPPE IS GENERAL IN NATURE MEANT FOR GENERAL EDUCATIONAL PURPOSES ONLY AND NOT AN OFFER TO LEND.. ALL EXAMPLES GIVEN FOR ILLUSTRATION PURPOSES ON REAL ESTATE MORTGAGE SHOPPE AND ARE BASED ON TRUE STORIES BUT WE USE FICTIONAL CHARACTERS AND DO NOT DIRECTLY REFLECT REAL PEOPLE OR EXACT DETAILS IN ANY OF THE SITUATIONS.
QUOTE CORNER: "Don't Settle For Less Unless It Is A Stepping Stone to the Best" Jo Garner
Unknown " If people are telling you your wife is hot…better get the A/C fixed."
____________________________________________________________________________________
REJOINDERS:
Kelly Inman of Next Day Access kellyinman@nextdayaccess.com
Don Lawler, of StorytellersMemphis.com videography and small business branding
Suzan David of webandstorymedic.com Building a website that works and helps build loyalty
Transitional Music: "This Time" Bryan Adams; "Can't Roller Skate in a Buffalo Herd" by Roger Miller; "Happy" by Pharrell ; "Taking Care of Business" by Bachman Turner Overdrive for the Talk Shoppe Business Tip For Real Estate Pros"
PICK UP YOUR COPY OF "CHOOSING THE BEST MORTGAGE-THE QUICKEST WAY TO THE LIFE YOU WANT" by: JO GARNER
An essential guide for real estate professionals and their customers.
Now on Amazon and Barnes and Noble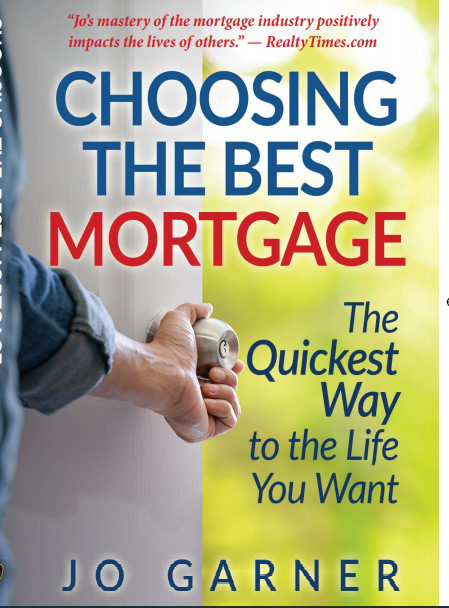 ABOUT CRAIG JENNINGS, AVALON CAPITAL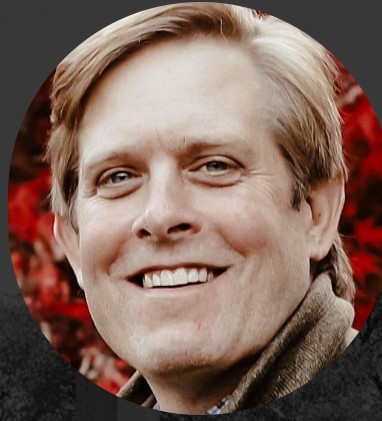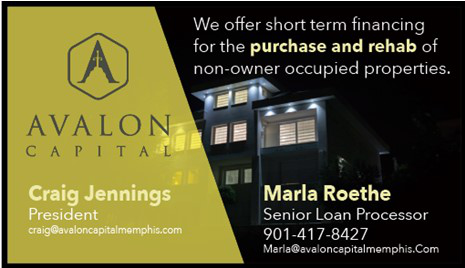 ABOUT MARK MCLAURINE, REFRIGERATION UNLIMITED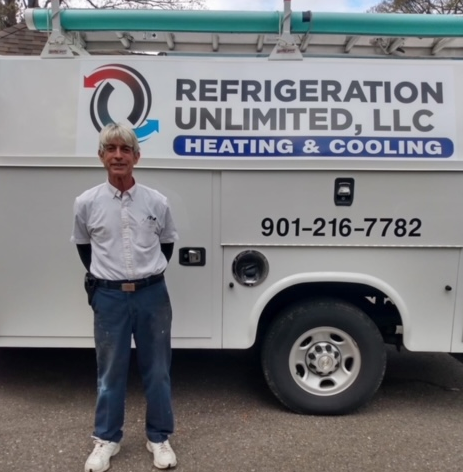 901-216-7782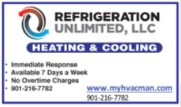 Do you need help with your heating, cooling or refrigeration problems?
Mark McLaurine is a certified, licensed and insured universally approved technician in Memphis who can quickly diagnose and repair appliances in a cost-effective manner. We also offer other services that are often related such as:
• Plumbing issues and repairs
• Electrical circuitry and repairs
• Ventilation issues and repairs
• Indoor air quality services and related products
• Sewer and drain services
• Mechanical and gas piping services
• Filter contracts
• Appliance repair and installations
No repair is too small!
Prompt and friendly service in a timely manner is the key to our success. Our reputation depends on you as our valued customer. We have also found by giving customers options, (repairs vs. replacements) it benefits all involved. We possess a good inventory of refurbished air conditioning and heating equipment for sale as well as installations in the greater Memphis area.
Our two signature programs are as follows:
• Cash trade-in for working, non-obsolete equipment
• Referral Rewards Points for satisfied customers that recommend us to others or allow themselves as a reference on a related service at our website.
At Refrigeration Unlimited, we believe we are taking service and the satisfaction desired to a whole new level. Call us for any appliance repair.



___________________________________________________________________
ABOUT JO GARNER-MORTGAGE LOAN OFFICER: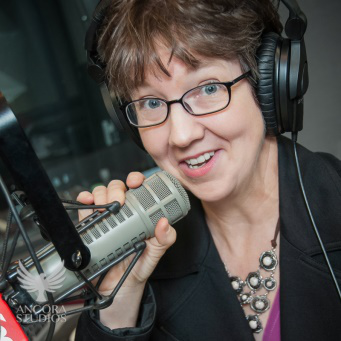 WHAT DO YOU WANT TO ACCOMPLISH WITH YOUR MORTGAGE?
www.JoGarner.com (901) 482 0354 jo@jogarner.com twitter @jogarner NMLS# 757308
(currently working with Cardinal Financial Company, Limited Partnership NMLS #66247 equal housing opportunity 2645 Appling Rd 102 Memphis, TN 38133 ) Online loan application https://online.cardinalfinancial.com/#/p/apply/jogarner
www.cardinalfinancial.org for licensing info www.nmlsconsumeraccess.org/EntityDetails.aspx/company/66247 "Whatever YOUR personal priorities are, my job is to help you get the mortgage terms that will give you bragging rights when you talk about it and help you score on hitting your goals ."
As a mortgage loan officer, my job is to help you get to the benefits you want from your financing terms. What is most important to you? I can help you find the financing terms that will help you get to what you want. What is your comfort level on a house payment? How much are you comfortable paying down,? What type of financing do you need to get the house you want to buy or refinance?
Different clients have different priorities in life—some are buying their first home with very little down payment funds. Some are recovering from medical challenges, divorces or preparing to send children to college and some are embarking on a long term goal of buying properties to build rental income."
Jo Garner is a mortgage officer with extensive knowledge in tailoring mortgages to her customers who are refinancing or purchasing homes all over the country. She offers conventional, FHA, VA or other loan programs for refinancing and purchases.
Jo can help you look at rent vs buy, when it makes sense to refinance, how to get the best deal on your home purchase financing.
Jo Garner has been in the real estate/financing business for over 25 years. She grew up in West Tennessee and got her start in real estate in Portland, Maine where she first began her real estate career. She received her real estate education from the University of Southern Maine and was personally mentored in San Diego, California by Robert G. Allen, author of Nothing Down, Creating Wealth and The Challenge.
On moving back to West Tennessee in 1987, she went into business buying and selling discounted owner-financed notes secured on real estate. In 1990 Jo went to work for a residential mortgage company and has been a mortgage loan officer for over 25 years. Her goal is to offer excellent, affordable service to her customers, tailoring the loan programs to the specific needs of her clients.
In addition to her work in the mortgage field, Jo Garner is the primary sponsor and founder of Talk Shoppe in Memphis. www.TalkShoppe.com Jo Garner also host the radio show Real Estate Mortgage Shoppe airing on News Radio AM 600 WREC and iHeart Radio with podcasts and show notes published on www.JoGarner.com Pick up Jo Garner's book on Amazon or Barnes and Noble "Choosing the Best Mortgage-The Quickest Way to the Life You Want"