Do you want to buy a home but you have been listening to the mainstream media talking about the housing market like it is the boogie man or monster under the bed? Today we are going to shine the light on the truth about what we see in the housing market. We are going to share some stories of people who decided NOT to buy right now, and others who used some financial strategies to protect and proceed through fear to get what they wanted in real estate.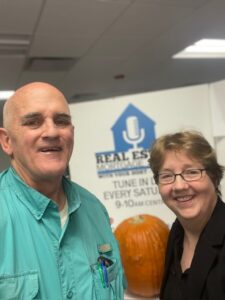 What do YOU want to accomplish with YOUR mortgage? I can make the mortgage process easy for your home purchase or refinance. Connect with me at (901) 482-0354 or at www.JoGarner. COM
#JoGarner #MortgageExpert (901) 482-0354
#TomKing #RealEstateAppraiser (901) 487-6989
#TaylorMorse #CartridgeWorldCollierville (901) 853-3230
(1st segment 9:06am to 9:15Am)
LET'S GET STARTED…(Jo) (Good morning, Memphis! Welcome to our internet listeners and podcast listeners across the 50 states! . You're on Real Estate Mortgage Shoppe. I'm your host, Jo Garner, Mortgage Loan Originator.You can connect with me at www.JoGarner.com. Our general topic PREDICT, PROTECT & PROCEED- HOME PURCHASE & REFINANCE STRATEGIES 2023. It's our Halloween show!
Introducing Tom King, Expert Appraiser Bill King Company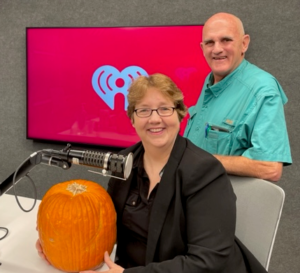 Tom King our appraiser expert is back in the studio Tom, the more you know about the market and buying home, the less you fear. You know the market like the back of your hand. You see what OTHER people are doing to put some safety nets around them when they are working on getting a mortgage to buy a home. Tom King introduces himself and talks about what he does for his clients (about 1 minute)
A Mortgage Rate in the 4's in 2023? Mr. and Ms. Smithings' 3-2-1 Strategy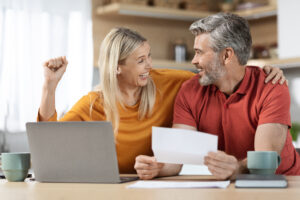 (Jo) Mr. and Ms. Smithing needed to find a home near other family members that had extra room with some bedrooms downstairs and extra space upstairs so they could bring their aging parents to live with them. They wanted to stay in the upscale neighborhood close to other family members.
Both Mr. and Ms. Smithing wanted to keep their monthly payments comfortably at a certain level, which was becoming more difficult as mortgage rates begin to rise. After several months of searching for the right floor plan in their target neighborhood, they called their mortgage officer.
"The rate is WHAT," Mr. Smithing almost yelled into his phone! The last time I checked the rates were so much lower. Now the payment is TOO high but we want and NEED this house.
I asked Mr. Smithing what rate would work for him. He told me a rate about 2 interest rate points below market. He told me he believed mortgage rates would come down over the next couple of years and asked me for an adjustable rate. But he also said they planned to live in the home for many years.
Mr. Smithing and explored a number of financing options. The one financing option that would exceed his expectations to day and give him positive options for the next few years was the 3-2-1 interest rate buydown.
They would enjoy a low payment with an interest rate in the 4's–3 POINTS below the market rate the first year. They would still be enjoying a low rate one interest rate point higher ( in the 5's) the next year and an additional point higher ( in the 6's) the third year and fixed at one point even higher ( in the 7's) later.
"I like this arrangement," Mr. Smithing said. "The rate is SO MUCH LOWER than what I can get anywhere from lenders offering adjustable rates and we can enjoy for a few years a lower rate than what rates are today. And if the worst thing happens with mortgage rates and they never go down, we are protected from the rate going any higher than when it hits the 4th year. I believe rates will come down by then and we will be able to refinance"
To add to the Smithing's relief, I shared with them a special added benefit that I could get them that would allow them to refinance during the buy down years without any lender fees.
That was the icing on the cake. The Smithing's locked in the program and felt confident in their decision. They had assessed the market, protected themselves with a rate step-up and stop program, and proceeded toward buying the beautiful home that would be everything they needed for their family.
Call to action: If you want to buy a home but you feel frustrated because the homes in the area where you want to live keep going up in price and the mortgage rates are making the payment push past your comfort level, call me. Let's explore some financing options that will help you today and give you some safety nets for tomorrow. To explore mortgage options for your specific situation, call me at (901) 482=-0354 or connect with me at www.JOGARNER.com
Tom King, you have been busy with appraisals for people getting financing for a home purchase or refinance. What trends do you see right now in the market? What is happening with our home prices, types of financing and your predictions? (Tom has about 2-3 min before break to launch his topics)
You're on Real Estate Mortgage Shoppe. I'm your host, Jo Garner, licensed mortgage loan originator. What do YOU want to accomplish with your mortgage? I can make the home purchase mortgage process easy. It is easy to get started. Contact me at (901) 482-0354 or at www.JoGarner.com Real estate appraiser, Tom King will be sharing some more of his insights when we come back . See you back in just a moment.
TALK SHOPPE BUSINESS TIP FOR REAL ESTATE PROS
2nd segment after 9:15 advertising break – (producer to start the song "Taking Care of Business" by Bachman Turner Overdrive –but bring the volume down before the lyrics start) It's time to talk shop with Talk Shoppe's Business Tip For Real Estate Professionals. Talk Shoppe is a marketing company offering free education and networking to anyone interested in real estate or in business. Talk Shoppe is made possible by the financial support of its sponsors and advertisers. For more about Talk Shoppe, go to www.TalkShoppe.com (shoppe) For our Talk Shoppe Business Tip today we have Talk Shoppe sponsor Taylor Morse of Cartridge World of Collierville, TN. Taylor you have saved me and others over 30% on our printing costs with your specially designed recycled print cartridges, no. Not only that, but you have help me and others get a no-cost printer that best fits our printing needs and costs MUCH less to keep it filled with toner. Taylor Morse of Cartridge World, what is our Talk Shoppe Business Tip for Real Estate Pros? Taylor, how do we contact you? (901) 853-3230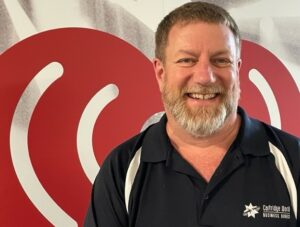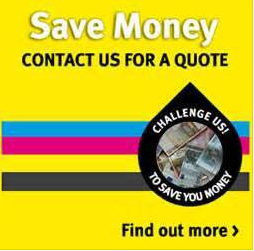 Saving you 30% or more on your printing costs.
Specially designed printer cartridges
No-cost printers
Online order services and more
TOPICS BY TOM KING, BILL KING APPRAISAL COMPANY
(901) 487-6989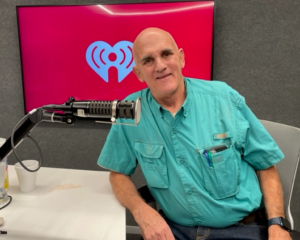 (3rd SEGMENT 9:35 AM)
TOPICS COVERED BY JO GARNER, LICENSED MORTGAGE OFFICER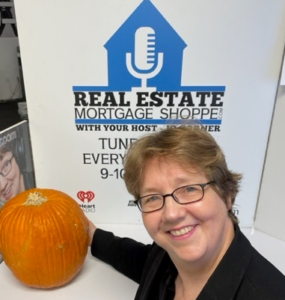 Sid Stenner Takes Clever Steps to Safeguard His Income and Savings With the Right Mortgage Loan
Let's take a look at some brilliant strategy put in action by Mr. Stenner (not his real name.) Think about what has been happening with spiking interest rates on credit cards and home equity lines. Do you have balances owed on these type loans? Better take a look at the interest rate you are paying on them today.
Some of my clients were paying around 8% on their credit card debt a few months ago and are now paying 18% or in the 20's on compounding debt. SCARY! The last 24 months have sneaked up on people like the boogie man behind the bushes. Let's look at how Sid Stenner used some strategy to protect himself and proceed with his plans to retire.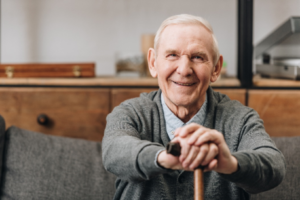 Sid Stenner has been living alone for the last several years and doing just fine on his fixed retirement income and the money he makes in his small home-based business. A few years ago Sid needed money for his business and he took out a bank loan secured on his home.
This loan was quick and easy when he got it, but now the fixed rate term is ready to switch to a variable interest rate. He used some variable interest rate credit cards and still had unpaid balances lingering. But in a rising-rate, inflationary market with the Federal Reserve raising their rates, it seemed like a good time to somehow convert the sky-high variable rate debt and credit card debt to a safer, lower, fixed rate. But how?
We looked at several options. Mr. Stenner decided to refinance his home and replace his risky variable rate mortgage with a low, fixed rate mortgage. He decided to roll into this refinance loan the variable credit card balances too. When inflation and higher Federal Reserve rates come knocking, Mr. Stenner's rate will stay fixed and the variable rate from credit cards will be gone too. Those cards were paid off with the loan from the refinance.
Mr. Stenner said, "I'm going to work another five years, if the good Lord lets me. While I have both my retirement income and my business income, I'm going to pay extra each month to get my mortgage paid down as low as possible. Then when I retire, I might refinance to a lower payment or get a reverse mortgage." Mr. Stenner was thinking ahead and preparing a good life for himself now and later.
What do YOU want to accomplish with your mortgage? Let's explore the possibilities. Connect with me at www.JoGarner.com
Predict-
Describe what you want in your home. What are the amenities in the house that are a necessity? Describe the surrounding area where you want to live. Do you want to be in the city, the suburbs, or out in the country?
How long do you plan to keep the home and the mortgage? What other activities will be a part of your lifestyle? Will your home be located near those events and activities? What other financial events do you expect over the next five years? What do you believe the financial markets will do over the next year or so?
Protect- How much can you comfortably afford to pay each month on your house payment? The usual advice you can find on financial posts and podcasts suggests keeping your total house payment under 33% of your gross income. The total house payment includes taxes and insurance, mortgage insurance, and association fees. These same financial gurus suggest keeping total debt under 43% of your gross income, including the new house payment. Think about other activities where you spend money. Your comfort level may be different than the standard recommendations.
How much can you comfortably pay down to buy that house that is calling your name? Remember to keep a healthy amount of emergency funds ready in the bank. If you are short on funds to close, check out http://downpaymentresource.com for down payment assistance programs in your area. If you have a house to sell and will have a windfall profit coming to you within a few weeks of buying the new home, you may want to look at a temporary bridge loan to help until you sell the other house and pay off the bridge funding.
Consult with a trusted financial advisor. Other great resources to help you gather the information you need are reputable realtors, a knowledgeable and trustworthy lender, home inspector, real estate attorney and insurance professional.
Work with your realtor and mortgage professional when you buy the home and set up your mortgage terms, so that you give yourself as many profitable exit strategies as possible for later on when you may want to sell the house
Proceed- If you need down payment assistance, the geographic location of your home will be key on which programs are available. If you plan to keep this home longer than five years, a general rule of thumb is to stay with a stable, fixed-rate mortgage program. The lower the interest on this loan, the better. If you are paying extra money to buy down the mortgage rate, make sure the difference you are enjoying in the lower payment will more than pay you back for the extra buy-down funds you paid for the lower rate.
If you are not planning to keep the home for more than five years, the general rule of thumb is to minimize your costs to buy the house. The down payment you can get back if values continue to rise over time, but the closing costs to third parties is a cost to do the transaction and eats into your profit when you sell shortly down the road.
Compare mortgage terms with other lenders. If you are shopping mortgage terms with different mortgage lenders over a two-week period, you can risk getting a few credit pulls from mortgage companies. Those mortgage inquiries score as one inquiry to give you a chance to shop for the best terms without being penalized on your credit score.
Compare mortgage programs with your lender. Remember the story of the Smithings who locked in a 3-2-1 buydown where they got to enjoy a mortgage rate in the 4's the first year, a mortgage rate in the 5's the 2nd year, the 3rd year their loan would still be only in the 6's and the 4th year the rate would stay fixed in the 7's unless they could refinance if and when market interest rates improve.
What do YOU want to accomplish with YOUR mortgage?
I can make the home purchase or refinance loan easy for you.
It is EASY to get started. Just call or text me at 901 482-0354
Email me at Jo@JoGarner.com
Or connect at www.JoGarner.com
4th segment following 9:45 am break about 9:48 to 9:56 am
REAL ESTATE TIP OF THE WEEK
Tom King's tip:
When you are planning to make additions are modifications to your home, check your neighborhood covenants and restrictions, and the city/ county code department. Check with a appraiser. Make sure that you home modifications will meet zoning and code violations. Make sure that the changes you make to the home will not render the home unsaleable or reduce the value to the point that you can never get your investment back.
Jo Garner's mortgage tip:
Does anyone remember the old song "16 Tons" from the 50's by Tennessee Ernie Ford? Probably not. The song goes something like this…" 16 tons and what do you get? Another year older and deeper in debt…" It was about a factory community where the owners of the factor kept the factory workers working so many hours for so little pay that they could not afford to go anywhere or even to buy a car. The workers were forced to buy their food and everything else from the factory owner's store. The prices were marked up . The workers could never get ahead because the prices kept going up and they owed so much to the factory owners, they could never leave. That is the situation for so many renters today. Every time they feel like they can get ahead, the landlord goes up on his rent. He has nothing to show for the years of rent he has paid. He has paid his hard-earned wages to the landlord. If you are that renter and YOU want to get free of the wealth eating world of paying rent to the landlord, Connect with me at (901) 482-0354 Jo@JoGarner.com www.JoGarner.com
ANNOUNCEMENTS FROM SPONSORS:
Talk Shoppe offers free networking & education to anyone interested in real estate or in business or in health and wellness. Talk Shoppe meets every Wednesday 9A-10A CT at Concorde Career College 5100 Poplar the 1st floor in the Memphis Clark Tower and also on zoom. Go to www.TalkShoppe.com and click the Events tab for the link to get into the event online. This Wednesday November 1st, 2023, Business Coach Keith Potts of Evolve Business Coaching will be presenting "Building a Referral-Based Business." For individual coaching, connect with Keith Potts at keith@evolvebusinesscoaching.net
Thank you to Darlene Kemp of VistaPoints.org helping you set up a special needs trust so that your handicapped or special needs loved one can get the care and provision they need one day when you are not there to help them. Vistapoints.org
Talk Shoppe could not offer the free educational networking events free to our community without some very giving sponsors. Thank you to sponsors Randy and Sherry Harbur of Harbur Realty. Sherry Harbur is the realtor you want to call when you want to buy land, or commercial real estate or real estate investment property. Sherry Harbur can guide you to safe harbor with your real estate purchase. Call Sherry Harbur of Harbur Realty at 901 878-3308
Subscribe to get weekly Real Estate Mortgage Shoppe podcasts with show notes at www.JoGarner.com
5. Real Estate Mortgage Shoppe reminds you to MAKE YOUR PLAN. LET'S WORK YOUR PLAN. IF THE DEAL WORKS FOR YOU TODAY, DO IT TODAY.
LEGAL STUFF: SPECIAL NOTE: REAL ESTATE MORTGAGE SHOPPE RECOMMENDS THAT YOU CONSULT WITH A FINANCIAL, LEGAL OR OTHER CERTIFIED, LICENSED PROFESSIONAL BEFORE ACTING OR INVESTING ON ANYTHING YOU HEAR OR SEE FROM THE CONTENT ON THIS SHOW OR BLOG POSTS. THE INFORMATION WE SHARE ON REAL ESTATE MORTGAGE SHOPPE IS GENERAL IN NATURE MEANT FOR GENERAL EDUCATIONAL PURPOSES ONLY AND NOT AN OFFER TO LEND.. ALL EXAMPLES GIVEN FOR ILLUSTRATION PURPOSES ON REAL ESTATE MORTGAGE SHOPPE AND ARE BASED ON TRUE STORIES BUT WE USE FICTIONAL CHARACTERS AND DO NOT DIRECTLY REFLECT REAL PEOPLE OR EXACT DETAILS IN ANY OF THE SITUATIONS.
QUOTE CORNER: QUOTE CORNER: "He who is not courageous enough to take risks will accomplish nothing in life." Muhammad Ali
(Tom King shares this quote from Mike Tyson) "Everyone has a plan until they get hit in the face."
____________________________________________________________________________________
REJOINDERS:
Don Lawler, Brand-Aid Videographer and Photographer storytellersmemphis.com

Sherry Harbur Harbur Realty www.HarburRealty.com

Rob Draughon and Shelley Rothman, real estate attorneys (901) 752-1133
Transitional Music: "Ghostbusters" by Randy Parker, Jr; "The Monster Mash" by Bobby Pickett and the Crypt Kickers; "I'm Not Scared of Halloween"; "Taking Care of Business" by Bachman Turner Overdrive
PICK UP YOUR COPY OF "CHOOSING THE BEST MORTGAGE-THE QUICKEST WAY TO THE LIFE YOU WANT" by: JO GARNER
An essential guide for real estate professionals and their customers.
Now on Amazon and Barnes and Noble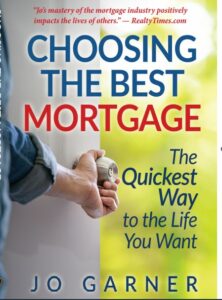 ___________________________________________________________________
ABOUT JO GARNER-MORTGAGE LOAN OFFICER: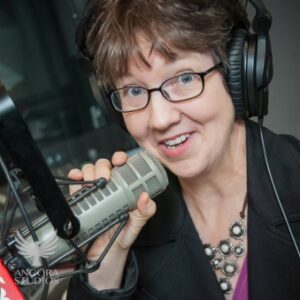 WHAT DO YOU WANT TO ACCOMPLISH WITH YOUR MORTGAGE?
www.JoGarner.com (901) 482 0354 jo@jogarner.com twitter @jogarner NMLS# 757308
ABOUT TOM KING, REAL ESTATE APPRAISER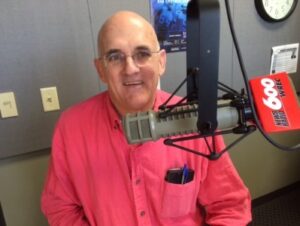 Tom is a well- respected and sought after appraiser in Memphis, Tennessee.  He is a second generation appraiser with 40 years of experience.  He has been elected to the Memphis Area Association of Realtors Board of Directors three times.  
Tom is a certified residential appraiser in Tennessee.  He have appraised over 20,000 homes in his career.  A graduate from the University of Tennessee with a degree in real estate, Tom is also a Certified Relocation Professional (CRP).  Tom also has vast experience in dealing appraising real estate for pre-listing sales, cash buyers, divorce settlements, estate settlements. (901) 487-6989
www.cardinalfinancial.org for licensing info www.nmlsconsumeraccess.org/EntityDetails.aspx/company/66247 "Whatever YOUR personal priorities are, my job is to help you get the mortgage terms that will give you bragging rights when you talk about it and help you score on hitting your goals ."
As a mortgage loan officer, my job is to help you get to the benefits you want from your financing terms. What is most important to you? I can help you find the financing terms that will help you get to what you want. What is your comfort level on a house payment? How much are you comfortable paying down,? What type of financing do you need to get the house you want to buy or refinance?
Different clients have different priorities in life—some are buying their first home with very little down payment funds. Some are recovering from medical challenges, divorces or preparing to send children to college and some are embarking on a long term goal of buying properties to build rental income."
Jo Garner is a mortgage officer with extensive knowledge in tailoring mortgages to her customers who are refinancing or purchasing homes all over the country. She offers conventional, FHA, VA or other loan programs for refinancing and purchases.
Jo can help you look at rent vs buy, when it makes sense to refinance, how to get the best deal on your home purchase financing.
Jo Garner has been in the real estate/financing business for over 25 years.  She grew up in West Tennessee and got her start in real estate in Portland, Maine where she first began her real estate career. She received her real estate education from the University of Southern Maine  and was personally mentored in San Diego, California  by Robert G. Allen, author of Nothing Down, Creating Wealth and The Challenge.
On moving back to West Tennessee in 1987, she went into business buying and selling discounted owner-financed notes secured on real estate.  In 1990 Jo went to work for a residential mortgage company and has been a mortgage loan officer for over 25 years.  Her goal is to offer excellent, affordable service to her customers, tailoring the loan programs to the specific needs of her clients. 
In addition to her work in the mortgage field, Jo Garner  is the primary sponsor and founder of Talk Shoppe in Memphis. www.TalkShoppe.com Jo Garner also host the radio show Real Estate Mortgage Shoppe airing on News Radio AM 600 WREC and iHeart Radio with podcasts and show notes published on www.JoGarner.com Pick up Jo Garner's book on Amazon or Barnes and Noble "Choosing the Best Mortgage-The Quickest Way to the Life You Want"