Today on Real Estate Mortgage Shoppe Ed Hill and I give real examples of action steps you need to take to avoid a lot of wasted time, wasted money and heartache when buying a home, repairing a home or getting a mortgage. How to put determine who are right professionals to put on your team.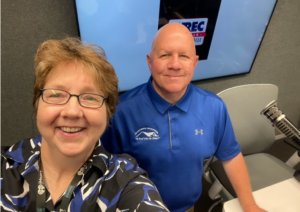 What do YOU want to accomplish with YOUR mortgage? I can make the mortgage process easy for you on a home purchase or refinance. Connect with me via phone or text at (901) 482-0354 or online at www.JoGarner.com . Subscribe for weekly podcasts with show notes and pictures at www.JoGarner.com
To Your Success,
#JoGarner #MortgageExpert Mortgage Loan Originator NMLS# 757308, Host of iHeart Radio show Real Estate Mortgage Shoppe and Author of the book "Choosing the Best Mortgage-The Quickest Way to the Life You Want"
#EdHill of #MastersRoofing and host of the show www.memphishomemaintenanceshow.podbean.com (901) 273-6594
(1st segment 9:06am to 9:15Am)
LET'S GET STARTED…(Jo) (Good morning, Memphis! Welcome to our internet listeners and podcast listeners across the 50 states! . Today is October 21st, 2023. Call us in the studio while we are live at 901 535-9732.You're on Real Estate Mortgage Shoppe. I'm your host, Jo Garner, Mortgage Loan Originator. You can connect with me at www.JoGarner.com. Our general topic PROFIT FROM THE PROFESSIONALS IN PICKING YOUR HOME & YOUR MORTGAGE. Thank you to real estate closing attorneys, Rob Draughon and Shelley Rothman of Griffin Clift Everton and Maschmeyer for sponsoring this episode of Real Estate Mortgage Shoppe. For YOUR home purchase or refinance, contact Rob and Shelley to handled the title work and closing at (901) 752-1133.
What is some place you have always wanted to go but it is very far away? If you really want it can you fly the plane to get your there? To avoid disaster that part of the journey is probably better left to a trained pilot so you will survive to enjoy the rest of the journey. Does someone you love need a complicated medical procedure? Better put the best doctors on it and you concentrate on helping your loved one recover. Today we will be looking at how to put the best professionals on your team so you can enjoy the rest of the journey.
Introducing Ed Hill of Masters Roofing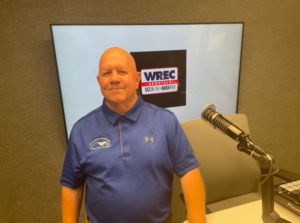 Ed Hill of Masters Roofing in Memphis, you are known as the Happy Roofer and have been Senior Consultant with Masters Roofing since 2010. You know "Home Improvement" and our listeners can glean more from your podcast at For our listeners, Ed Hill shares even more of his knowledge and skills available for you to hear at MemphisHomeMaintenanceShow.Podbean.com Ed Hill introduces himself and talks about what Masters Roofing does for their clients (about 1 minute)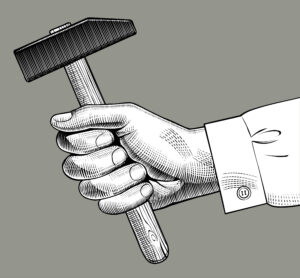 (Jo) Famous English statesmen Francis Bacon, taught that Knowledge is Power. Even a person who is physically frail, can change the world with the knowledge they wield. If you are planning to buy a home and you have not spent your life learning all you can about real estate, then put people on your professional team like an reputable, experienced realtor, a knowledgeable loan officer (I would like to sign up for the job as your lender), and a good real estate attorney.
Once, a heavy sea liner broke down in the middle of the sea. The captain summoned the engine mechanic to see what the problem was. The mechanic came, greased his hands with every part of the engine, but failed to identify the problem. Confused and angry, the captain summoned the engineer, but unfortunately, even after hours of testing, the latter also failed to get the engine running. By this time, the king was really angry and scolded the mechanic and the engineer, for their inefficiencies. Everyone was feeling so powerless in front of that fault.
Left with no option onboard, the Captain summoned the oldest and most experienced maintenance supervisor, who was now retired and looked after the mess. The old supervisor inspected the engine, gave a long sigh, and went back to his room. He came back with just a hammer, entered the engine room again, and gave just a tap with the hammer at a particular place in the engine. To everyone's surprise, the engine roared back to life. The knowledge that the old retired supervisor had accumulated through his entire life, had given him the power to move a colossal sea liner, that no one else could – indeed, knowledge is power.
(Another version of this story adds that the mechanic sent a bill to the captain for $10K Outraged at the huge bill, the captain demanded that the old mechanic itemize the bill. So, he sent an invoice to the captain showing Tapping with hammer $2–Knowing where to tap $9,998
My call to action: If your desire is to buy a nice home with an affordable payment, Step 1 Make sure you have an expert realtor representing you and a dedicated, experienced loan officer ( I would like to sign up for that job) The experienced team members helping you can lead you clear of many time-consuming and expensive mistakes either because they have made those mistakes themselves in the past or know someone else who has. Knowledge is power and can save you time and money
Intermediate action: If you are planning to buy a home and a vacation home or other rental property, put the experienced experts on your team, but go an extra step in reading on a regular basis newsletters (examples realtytimes podcasts and blogposts from real estate mortgage shoppe, real estate reports from your local area
Advanced—all of the above and join a reputable real estate investment club, or real estate mastermind group, serve on a committee from your local real estate association etc
Ed Hill of Masters Roofing, you do a lot more than just roofing. You do other types of home repairs. If you are not in a position to help the client, you are very networked in to other quality professionals in the MidSouth and around the country through Business Network International and Talk Shoppe so that you can refer good quality pros when needed. You have some great advice on choosing contractors whether they are using you or someone else. . (Ed has about 2 to 3 minutes to launch his topic until we go to break at 9:15)
You're on Real Estate Mortgage Shoppe. I'm your host, Jo Garner, licensed mortgage loan originator. What do YOU want to accomplish with your mortgage? You may know a lot about mortgages and real estate. But I have been on the front row of thousands of transactions over the last 30 years. I can make it easy for you on a home purchase or refinance. Connect with me at www.JoGarner.com When we come back, you will be hearing more from Ed Hill of Masters Roofing .Ed Hill has worked on thousands of home repair projects and insurance claim situations. He is also a great resource to help you. See you back in just a moment.
2nd segment after 9:15 break: It's time for the Look Back Memphis Trivia Contest. The Look Back Memphis Trivia Contest is brought to you by notable Memphis historian, Jimmy Ogle. Jimmy offers free historic walking tours in downtown Memphis in the spring and fall. To find out more, ask Jimmy at www.JimmyOgle.com . Our Look Back Memphis Trivia Contest is sponsored by John and Jennifer Lawhon of Lawhon Landscape (901) 754-7474 the Lawhon's can help you plan your landscaping if you have a BIG, BIG project or a smaller project . The Lawhons are giving away a $25 gift card to the first person with the correct trivia answer. If you know the answer to our trivia question, call us at 901 535 WREC 901 535-9732.
Garner # 72 03/18/16
ANSWER: ANNESDALE PARK
Question: WHO AM I?
Hint 1: I was developed in 1903 by Brinkley Snowden and T.O. Vinton
Hint 2: I am called the first subdivision in the "South."
Hint 3: My early residents were Tennessee Govenor Malcolm R Patterson, State Supreme Court Justice Arthur Buchanan
TOPICS BY ED HILL OF MASTERS ROOFING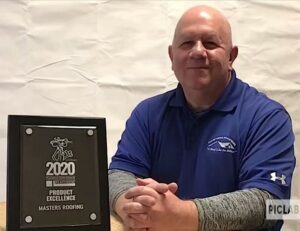 How To Hire Great Contractors
The Steps To Hiring Great Contractors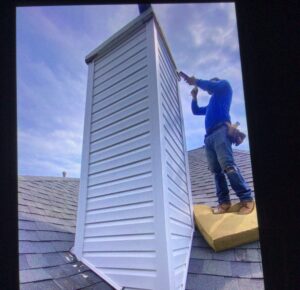 Ed Hill, Masters Roofing Memphis 901-273-6594
MemphisHomeMaintenanceShow.Podbean.Com
Hire state-licensed contractors with great reviews

Hire a contractor with a business office and a staff

Hire accredited member businesses of the BBB

Hire contractors who provide a description of work

Hire contractors who supervise the work

Hire contractors who require no down payment

Hire contractors who warrantee their work

Hire contractors who have online reviews
Have questions? Get fast, friendly, free expert answers from Ed Hill, Senior Consultant with Masters Roofing Memphis 901-273-6594.
(3rd SEGMENT 9:35 AM)
TOPICS COVERED BY JO GARNER, LICENSED MORTGAGE OFFICER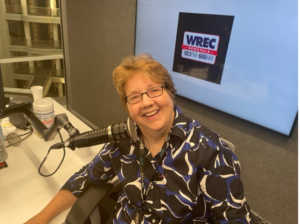 ADVICE ON GETTING THE RIGHT MORTGAGE & THE RIGHT MORTGAGE PROFESSIONAL
Shop two or three mortgage companies. Get official, detailed costs and payment estimates. Compare every line item. Some lenders will tout a low rate and zero points. However, when you start comparing the line items under lender fees, there is a whopping fee that may not appear on a different lenders costs estimate. In that case, you are paying a lot for the low interest rate but you are paying it as a lender fee and not a point so the lender can truly tell you "I have this low rate with no points."

Is the mortgage officer listening to you and asking questions to make sure the mortgage program is the very best for you? You can tell within a few minutes if the mortgage loan officer is willing and able to truly help you get the right mortgage or if they are on a fast track to "put you in a mortgage" and get to the next person
Examples if situations that require a unique product or process:
RACHET UP THE CREDIT SCORE TO RATCH DOWN THE PRICE OF MORTGAGE RATE-PHILLIP AND FARRAH FENTON'S STORY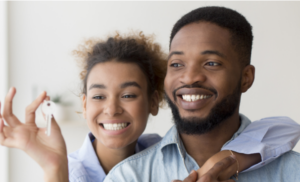 Phillip and Farrah Fenton had been married over a year and expecting their first child. As newly- weds, they didn't mind living cramped in a tiny house in a family member's backyard. But, now they had the baby to think about. Phillip's credit score was suffering because of some bills he had not paid and others he had racked up from his carefree college days.
In order to put himself and his family in a better position, Phillip and I talked about his plans. He disciplined himself with the help of his wife to aggressively pay down the balances on his revolving credit card accounts to keep the owed balances under 30% usage on each of the lines of credit. His credit score started improving.
After adding several points to his credit score, Phillip was in a position to get a lot lower mortgage interest rate. Bragging rights for the Fenton's. They locked in a lower mortgage rate than they ever thought possible. Now they had more money to spend on their baby.
The way you can get started on improving your credit scores is pull the free credit report the government allows you to get once a year from www.annualcreditreport.com Review it for errors and look for ways to get your revolving credit balances paid down and maintained as low as possible —using less than 30% if possible on your credit lines and making your payments on time.
The Fenton's mortgage loan officer recognized that, with a little effort, they could get the credit score high enough to make a positive difference on getting a lower mortgage rate. A really good mortgage officer can show you what to pay down and what NOT to pay off to have a better chance of gettingto the target credit score sooner. There are some more tips and resources on keeping your credit in tip-top shape in the book "Choosing the Best Mortgage—The Quickest Way to the Life You Want."
Fast-tracking to funds to close
Alia Abbey-Trauma to Triumph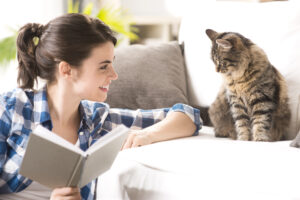 When I talked with Alia Abbey the first time she said, "Look, I am calling you because I found a house that would be perfect for me. My realtor told me to call you to get preapproved, but I don't believe I can really buy a house. Every time I have tried in the past, some catastrophe hits my life and the deal falls through. So … I gave up a long time ago."
Alia simply needed a mortgage loan officer who was knowledgeable about special mortgage programs and down payment assistance programs that would help keep her down payment low and her monthly payment affordable.
In the book "Choosing the Best Mortgage-The Quickest Way to the Life You Want" there is a section of the book dedicated to showing you about different types of assistance programs and which one has the best terms for your situation.
Finding qualified income
Mr. Palmer-Business Owner Overcomes
This story illustrates some barriers that self-employed borrowers may smack into when applying for a mortgage loan.
Mr. Patrick Palmer had invested and worked long and hard in his own successful business for over 10 years. For the last several months, he struggled with fatigue and burnout. What Mr. Palmer needed was a change of scenery—like a nicer house with a view in the country.
On the day Mr. Palmer saw his dream home for sale, he made an offer to the seller. For the first time in months, he felt an exhilarating rush of hope that moving into this home with its serene outdoor space would provide the relief he needed from living so close to his business.
Mr. Palmer confidently marched into his bank to get his mortgage approved. He was shocked when the banker shook his head and handed him back his tax returns.
The next stop was to the realtor's preferred lender. Again, the answer was no. Too little income showed on his tax returns.
A friend referred Mr. Palmer to me.
We scanned over his last two years' tax returns, and in just a few minutes I had his preapproval letter ready to go. "How did you do that," he happily demanded?
I explained to Mr. Palmer that instead of starting at the front of his tax returns, I started at the back. Then, I located expenses we could legally add back into his income as those tax write-offs were paper losses only.
These paper losses included depreciation on equipment, business use of the residence, and the depreciable part of business mileage. Other expenses that can sometimes work with the right documentation include once-in-a-life-time expenses. Calculating self-employment income from tax returns requires attention to detail. We found enough of these paper losses to boost his qualified income. Mr. Palmer was approved and bought his dream home!
What do YOU want to accomplish with YOUR mortgage?
I can make the home purchase or refinance loan easy for you.
It is EASY to get started. Just call or text me at 901 482-0354
Email me at Jo@JoGarner.com
Or connect at www.JoGarner.com
4th segment following 9:45 am break about 9:48 to 9:56 am
REAL ESTATE TIP OF THE WEEK
ED HILL's Tip: When doing business with a customer, both you and the customer will come out better if you are relational and not transactional. Transactional business is like when you go through the fast food drive through and the person on the other end says, "and you want fries with that hamburger?"
Relational business is when you have a conversation with the customer as you are discovering what the customer really wants and expects from you and your service. The conversation is a chance to understand more fully the customer's true need and which product will serve them the best. Your openness and friendliness helps the customer like and trust you more. As they communicate more fully, you can fine tune your service more completely.
Jo Garner's mortgage tip: For those mortgage clients out there sitting on the fence because you "waiting on the mortgage rates to go down," here is a tip to the wise. Homes available for sale are still at rock bottom numbers and the prices on those homes are not dropping significantly either. When and if mortgage rates go down and more people jump off the fence, you are going to be competing fiercely with them to buy the house you like.
Currently, a good number of sellers AND LENDERS are offering financial help for home buyers to help them with move in costs of interest rate buydowns. Do you really think you will have all of this help available once the stampede of fence-sitters jump back into the home buying fray?
Connect with me at (901) 482-0354 Jo@JoGarner.com www.JoGarner.com
ANNOUNCEMENTS FROM SPONSORS:
Talk Shoppe offers free networking & education to anyone interested in real estate or in business or in health and wellness. Talk Shoppe meets every Wednesday 9A-10A CT at Concorde Career College 5100 Poplar the 1st floor in the Memphis Clark Tower and also on zoom. Go to www.TalkShoppe.com and click the Events tab for the link to get into the event online. This Wednesday October 25th, 2023, come equip, engage and empower YOUR business at Talk Shoppe for the Mastermind Principle- based on the book "Think and Grow Rich" by Napoleon Hill
Thank you to Talk Shoppe sponsor Brett Carter of Servicemaster by Cornerstone. For restoring your home or office following a fire, flood or bio hazard, call Brett Carter of Servicemaster by Cornerstone. Don't go it alone, call Brett Carter at Cornerstone 901 832-6005
Thank you to Vincent Demps of Mastercheck Inc When your business needs an investigator to uncover an employee committing workman's comp fraud or just to help your company stay safe with good cybersecurity. Call Vincent Demps of Masterchek (901) 799-1003
Subscribe to get weekly Real Estate Mortgage Shoppe podcasts with show notes at www.JoGarner.com
5. Real Estate Mortgage Shoppe reminds you to MAKE YOUR PLAN. LET'S WORK YOUR PLAN. IF THE DEAL WORKS FOR YOU TODAY, DO IT TODAY.
LEGAL STUFF: SPECIAL NOTE: REAL ESTATE MORTGAGE SHOPPE RECOMMENDS THAT YOU CONSULT WITH A FINANCIAL, LEGAL OR OTHER CERTIFIED, LICENSED PROFESSIONAL BEFORE ACTING OR INVESTING ON ANYTHING YOU HEAR OR SEE FROM THE CONTENT ON THIS SHOW OR BLOG POSTS. THE INFORMATION WE SHARE ON REAL ESTATE MORTGAGE SHOPPE IS GENERAL IN NATURE MEANT FOR GENERAL EDUCATIONAL PURPOSES ONLY AND NOT AN OFFER TO LEND.. ALL EXAMPLES GIVEN FOR ILLUSTRATION PURPOSES ON REAL ESTATE MORTGAGE SHOPPE AND ARE BASED ON TRUE STORIES BUT WE USE FICTIONAL CHARACTERS AND DO NOT DIRECTLY REFLECT REAL PEOPLE OR EXACT DETAILS IN ANY OF THE SITUATIONS.
QUOTE CORNER: ""You've heard that it's wise to learn from experience, but it is wiser to learn from the experience of others." Rick Warren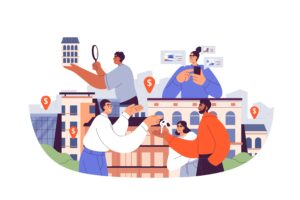 ____________________________________________________________________________________
REJOINDERS:
Rev Jo Rook, Church of the Harvest Healing and Wellness Ministry Olive Branch, MS

Kelly Inman of Next Day Access (wheel chair ramps, grab bars and more to help your loved one get mobility in their home) (901) 258-2626

Taylor Morse of Cartridge World Collierville, TN recycled print cartridges and printers 901 853 3230
Transitional Music: "A Loan" by Ayamtv; "Handy" by Weird Al Yankovic; " I'm Your Realtor and You Know It" Asif Khan; "Memphis" by Johnny Rivers for the Look Back Memphis Trivia Contest.
PICK UP YOUR COPY OF "CHOOSING THE BEST MORTGAGE-THE QUICKEST WAY TO THE LIFE YOU WANT" by: JO GARNER
An essential guide for real estate professionals and their customers.
Now on Amazon and Barnes and Noble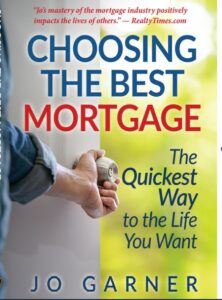 ABOUT ED HILL OF MASTERS ROOFING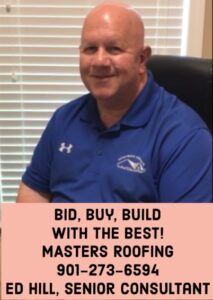 Ed Hill has been in the residential roofing industry since 2008 and has been Senior Consultant with Masters Roofing Memphis TN since 2010.  He has personally assisted about 800 homeowners with roof replacement and many others with roof and exterior repairs.  He is an active member of the Greater Memphis Business Network International chapter and is the official Masters Roofing consultant to TPC Southwind.  He holds three earned degrees including a doctorate but tries not to let those get in his way of serving his customers!  For free roof advice, free inspections, and free estimates and bids for roof replacement or roof repair call Ed Hill at 901-273-6594. Learn more at #EdHillMastersRoofing and at MemphisHomeMaintenanceShow.Podbean.Com
Ed Hill, Senior Consultant
Masters Roofing
2845 Stage Center Cove
Bartlett TN 38134
901-273-6594
EdHill.MastersRoofing@gmail.com
___________________________________________________________________
ABOUT JO GARNER-MORTGAGE LOAN OFFICER: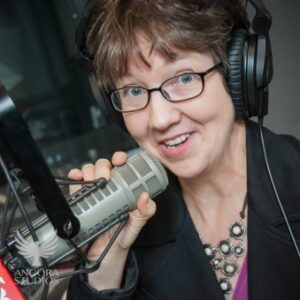 WHAT DO YOU WANT TO ACCOMPLISH WITH YOUR MORTGAGE?
www.JoGarner.com (901) 482 0354 jo@jogarner.com twitter @jogarner NMLS# 757308
(currently working with Cardinal Financial Company, Limited Partnership NMLS #66247 equal housing opportunity 2645 Appling Rd 102 Memphis, TN 38133 ) Online loan application https://online.cardinalfinancial.com/#/p/apply/jogarner
www.cardinalfinancial.org for licensing info www.nmlsconsumeraccess.org/EntityDetails.aspx/company/66247 "Whatever YOUR personal priorities are, my job is to help you get the mortgage terms that will give you bragging rights when you talk about it and help you score on hitting your goals ."
As a mortgage loan officer, my job is to help you get to the benefits you want from your financing terms. What is most important to you? I can help you find the financing terms that will help you get to what you want. What is your comfort level on a house payment? How much are you comfortable paying down,? What type of financing do you need to get the house you want to buy or refinance?
Different clients have different priorities in life—some are buying their first home with very little down payment funds. Some are recovering from medical challenges, divorces or preparing to send children to college and some are embarking on a long term goal of buying properties to build rental income."
Jo Garner is a mortgage officer with extensive knowledge in tailoring mortgages to her customers who are refinancing or purchasing homes all over the country. She offers conventional, FHA, VA or other loan programs for refinancing and purchases.
Jo can help you look at rent vs buy, when it makes sense to refinance, how to get the best deal on your home purchase financing.
Jo Garner has been in the real estate/financing business for over 25 years.  She grew up in West Tennessee and got her start in real estate in Portland, Maine where she first began her real estate career. She received her real estate education from the University of Southern Maine  and was personally mentored in San Diego, California  by Robert G. Allen, author of Nothing Down, Creating Wealth and The Challenge.
On moving back to West Tennessee in 1987, she went into business buying and selling discounted owner-financed notes secured on real estate.  In 1990 Jo went to work for a residential mortgage company and has been a mortgage loan officer for over 25 years.  Her goal is to offer excellent, affordable service to her customers, tailoring the loan programs to the specific needs of her clients. 
In addition to her work in the mortgage field, Jo Garner  is the primary sponsor and founder of Talk Shoppe in Memphis. www.TalkShoppe.com Jo Garner also host the radio show Real Estate Mortgage Shoppe airing on News Radio AM 600 WREC and iHeart Radio with podcasts and show notes published on www.JoGarner.com Pick up Jo Garner's book on Amazon or Barnes and Noble "Choosing the Best Mortgage-The Quickest Way to the Life You Want"