Have you been hit by a recent storm that damaged your home, your car and knocked out your power? Are you experiencing a financial storm in your life? Today we are going to share some tips from the pros and some stories of how other people have done in a storm.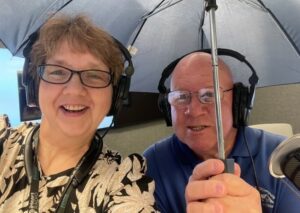 What do YOU want to accomplish with YOUR mortgage? I can make the home purchase or refinance loan EASY for you. Connect with me at www.JoGarner.com (901) 482-0354 Jo@JoGarner.com
Connect with Ed Hill of Masters Roofing (901) 273-6594
(1st segment 9:06am to 9:15Am)
LET'S GET STARTED…(Jo) (Good morning, Memphis! Welcome to our internet listeners and podcast listeners across the 50 states! . Today is July 8th, 2023. Call us in the studio while we are live at 901 535-9732.You're on Real Estate Mortgage Shoppe. I'm your host, Jo Garner, Mortgage Loan Originator. You can connect with me at www.JoGarner.com. Our general topic Protect Your Home and Your Finances Through the Storms.
Introducing Ed Hill of Masters Roofing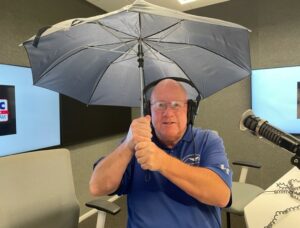 Ed Hill of Masters Roofing in Memphis, you are known as the Happy Roofer and have been Senior Consultant with Masters Roofing since 2010. You know "Home Improvement" and our listeners can glean more from your podcast at For our listeners, Ed Hill shares even more of his knowledge and skills available for you to hear at MemphisHomeMaintenanceShow.Podbean.com Ed Hill introduces himself and talks about what Masters Roofing does for their clients (about 1 minute)
(Jo) How to storm-proof your finances in 2023
Recently, Memphis experienced some powerful storms that put over 100,000 households out of power. Many areas have been out of power for over a week. Then a round of storms started hitting night after night, keeping more people in the dark. Were you ready for the storm, cranking up your generator and rolling out the emergency supplies?
Hopefully, you felt the sweet sense of relief when your insurance adjuster assured you that your ripped up roof would be replaced by the insurance company. You probably felt pretty good about yourself when you saw how much the insurance company was paying for damage to your home—money that could remain safely sheltered in your emergency fund for another day.
Have you prepared for an unexpected financial storm?
Three methods to prepare for unexpected storms are: (1) Spend less than you earn. (2) Keep more-than-adequate money in savings and (3) Owe little-to-nothing in debt.
Later in the show I will be sharing how some of my brilliant and innovative mortgage clients took action so they could take cover in case of a storm.
Build your savings and reduce your debt.
I believe that Necessity Is The Mother of Invention This principal proved itself several years ago when I was just starting out in the mortgage business. Just starting in this 100% commission mortgage position, income was sparse and savings was thin. This situation forced me to think outside the box. Somehow, I had to figure out a way to get a house near to work where houses were WAY above my meager means without spending all of my savings. A realtor knew what I wanted and where I wanted to live and didn't laugh at my budget. He showed me a vacant house in a nice neighborhood that smelled bad, with ceilings that had collapsed from a water leak, missing appliances and an uneven kitchen floor with a dip so pronounced that you could drop a marble in the center of the room and have to chase it until it bumped up against a baseboard. Nobody wanted this house.
I had the home inspected and the inspector told me the house was structurally sound and with a few repairs and some elbow grease, she would be a great home. On Christmas Eve that year I bought that house for a little less than 50 cents on the dollar. I got a temporary loan from the bank where I worked to pay cash for the house and fix it up since no mortgage company would touch a house in that awful shape with a ten-foot pole. I got the house cleaned up and fixed up and it wasn't long before I could get a low-interest rate mortgage to pay off the temporary bank loan. The refinance got me a lower payment and helped recoup some money I had spent on repairs. That same month, I rented one end of it to a law student and later a nurse. Using the renter's money, I paid off the house in less than 12 years. Finding a house with a separate living unit, a finished bonus room or mother-in-law suite that you can rent out to tenants or even use as an Air-BNB, can give you a cushy second income.
That separate living unit in your home could also provide a way for you to care for an aging or handicapped loved one without the expensive of a rehab or assisted living facility. Check the covenants and restrictions for your neighborhood before purchasing.
Don't be afraid to step outside your comfort level to protect yourself from future storms . Using a low-down payment loan and finding ways to make the house give you a second income can help you storm-proof your finances by shoring up your savings and hammering down your debt.
Ed Hill of Masters Roofing, your company has been staying busy helping your clients with roof damage and repairs to other parts of their home too. Give us some advice if we have damage to our home from the storms. (Ed has about 2 to 3 minutes to launch his topic until we go to break at 9:15)
You're on Real Estate Mortgage Shoppe. I'm your host, Jo Garner, licensed mortgage loan originator. What do YOU want to accomplish with your mortgage? You may know a lot about mortgages and real estate. But I have been on the front row of thousands of transactions over the last 30 years. I can make it easy for you on a home purchase or refinance. Connect with me at www.JoGarner.com When we come back, you will be hearing more from Ed Hill of Masters Roofing .Ed Hill has worked on thousands of home repair projects and insurance claim situations. He is also a great resource to help you. See you back in just a moment.
2nd segment is after 9:15 break from about 9:18Am to 9:30 AM break
Our Look Back Memphis Trivia Contest is brought to you by notable Memphis historian, Jimmy Ogle. Twelve of his Memphis History lectures entitled Making Memphis – Storytelling by Jimmy Ogle may be viewed by Googling "JIMMY OGLE PINK PALACE". View at JimmyOgle.com. . The Look Back Memphis Trivia Contest is sponsored by Mike Aukerman, Home Inspector with National Property Inspections Before you buy, call Mike Aukerman at NPI- National Property Inspections (901) 674-6868 Mike is giving away a $50 gift card to the first person with the correct trivia answer. If YOU know the answer, call us in the studio at (901) 535-9732..
Cordova, Tennessee
Question: "Farms, Flowers and Fellowship" are the theme on the sign leading into my town. Who am I?
Hint: I was once known as Allentown (because there were so many land owners named Allen).
Hint: I was once known as Marysville as one of my early residents (Mary Williams) was so kind and neighborly that the community was named after her!
Hint: My original railroad was the Tennessee Midland Railway, which even gave me the name Dexter, until I finally received my current named on March 13, 1900.
Final Hint: My lasting (and current) name is associated with the California Gold Rush!
Answer: Cordova, Tennessee. After graduating from Princeton, Roscoe Field left the area in the late 1840s for the California Gold Rush to pan for gold in the Sutter's Mill area known as Rancho Cordova. When Roscoe returned to this area in 1852, he married Emily Ecklin and gave her a wedding ring made from gold he acquired from that Gold Rush experience. When Roscoe was 78 years old, the railroad was looking for a name to replace Dexter, and Roscoe suggested Cordova! Through the middle 20th century, there were numerous dairy farms and at one time over 92% of the fresh flowers being sold in Memphis came from the Cordova area! "Forgotten Days Of Farms, Flowers And Fellowship in Cordova, Tennessee" is a new book by Darlene Sawyer and Jim Waddell covering the experiences and memories of many former residents
Cordova is a community in southeast Shelby County. Cordova lies east of Memphis, north of Germantown, south of Bartlett, and northwest of Collierville at an elevation of 361 feet (110 meters). The majority of Cordova has been annexed by the City of Memphis. The remainder of Cordova is in unincorporated Shelby County, in the Memphis Annexation Reserve area. The boundaries of the Cordova community are inexact, but are generally regarded as the Wolf River on the south, Whitten Road on the west, Interstate 40 on the north, and Pisgah Road on the east. Parts of Shelby Farms are considered part of Cordova. The Old Cordova Area is centered on Macon and Sanga Roads, 3 miles east of Germantown Road. It consists of the former Town of Cordova, with some of the original structures still present.
TOPICS BY ED HILL OF MASTERS ROOFING
Getting Storm Damage Help!
Navigating The Insurance Claim Process
Ed Hill, Senior Consultant, Masters Roofing Memphis 901-273-6594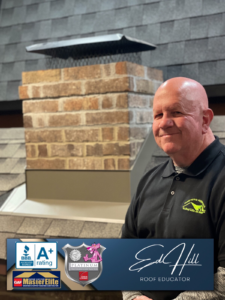 Navigating The Insurance Claim Process After Storm Damage
Document EVERYTHING by LOTS of video and pics

Contact your insurance agent to review coverages

Get the help of an EXPERIENCED storm damage EXPERT

Take remediation steps to limit further damage

File a claim if warranted with your insurance company

Set an adjuster appointment date and time ASAP

Expect and insist on a fair claims process

Follow the advice of a storm damage expert if denied

Do not give up without exhausting all efforts
Ed Hill, Senior Consultant, Masters Roofing Memphis can be reached directly at 901-273-6594 by call or text 18 hours a day. Listen free to expert advice at MemphisHomeMaintenanceShow.Podbean.Com
(3rd SEGMENT 9:35 AM)
TOPICS COVERED BY JO GARNER, LICENSED MORTGAGE OFFICER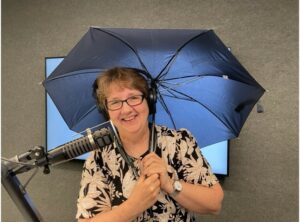 Storm-proofing Your Finances
After 30 years of working with new clients as well as working with the same families over a couple of generations, you start to notice certain habits that produce wealth and peace of mind.
Here are 3 habits from the peaceful and prosperous:
Always pay yourself and a charitable cause first-even if you have to have it deducted before it ever hits your checking account. For examples of what I have seen– paying 10% to your church or other charity and 10% to your savings account and a healthy portion to your retirement account.
Keeping 6 months to a year's worth of living expenses available in an emergency fund. Money may not be able to solve all of your problems but it sure can make them easier to endure.
Staying within a budget. Those who always have their goals in sight, seem to do better with the budget since they are focused on having more later rather than less today.
Take care of what you have, like your house, your car, your electronics. In my 20's I had the privilege of working in the garden and chopping wood with some older women in the neighborhood up in the State of Maine. One of their favorite mottos was "Use it up, wear it out. Make it do or do without." They were frugal and knew the best things in life were enjoyed for free.
Keep your credit clean and your credit scores as high as possible. The higher your credit score, the lower your cost to borrow. Sometimes it just the peace of mind of knowing if you really really needed to borrow money for a home repair, a car repair and a medical procedure to repair your own body, you can get the money you need if you should need it.
To illustrate why it is important to keep your credit scores polished and some habits you can start to keep your credit scores at the top, let me share with you a quick story.
We can call this story The Tale of Two Borrowers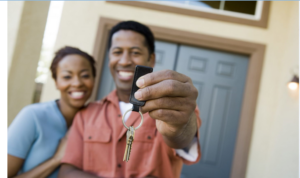 Tale #1: Terrance and Tamika Thomas lived a fairly comfortable life, steadily working at their careers, supporting their almost grown children and living in the same house they had owned for over ten years. Their lives were about to change. Their oldest child was graduating college that year and their youngest would be graduating and leaving home the following year. , Terrance and Tamika wanted to move out to the country. For years Terrance dreamed of having his own workshop to fix stuff and make some money at his hobby.
Tamika's dream was to have a covered back patio with a fancy bar-b-que grill and a back yard view of the woods. She had been seeing these open kitchen plans with the most up-to-date appliances complete with a double oven. The house they wanted had all of this and more.
Even though Terrance and Tamika's life was going well and they seemed to always have the things they needed with no effort, the comfortable life was not how their marriage got started many years before. Several years before life for the Thomas' could be described as a tire running off the road, a train jumping off the track and an accident waiting to happen.
So many years ago, Tamika's impulse buying on credit and Terrance's lack of discipline with paying bills and saving money really caused heartache and disappointment. The financial stress almost cost them their marriage. About three years into their marriage Terrance and Tamika got into a financial freedom class through their church. It was a well-known national program set up to get families out of debt. They made the commitment and with encouragement from friends and family the Thomas's emerged from the debt-free program with some savings in the bank, a paid off house and very high credit scores.
Terrance and Tamika found a house in the country that they really liked. It was not everything they wanted because it didn't have the covered back patio and the workshop was not completed finished on the inside. The price was right and their expert realtor referred them to an expert mortgage lender. Since Terrance and Tamika's credit was so good and they had saved some extra money to put down on the new house, they enjoyed the lowest mortgage rate and an even lower monthly payment. It would not take them long to gradually pay this house off too. Since the Thomas family had such good credit and could more than afford the house they were purchasing, their mortgage and homebuying process could be described as "Easy Peasy."
_____________________________________________________________________________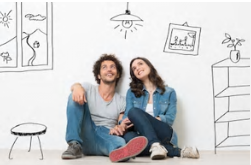 Tale #2: Sam and Sally Smith are newly married and expecting their first child. Saddled up with student loan debt had kept them strapped for cash and existing in a small apartment, not large enough for their expanding family. Sam regretted his carefree days in college charging up the credit cards he accepted in the mail. It was so easy to use them –even for necessary items, but a few missed payments and a collection account tanked his scores.
When Sam tried to was denied credit to purchase a car he needed to get to work, reality came like a slap in the face. It was time to make a plan and stick to a plan to get his credit back working for him and not against him.
Sally's story was a little different. She had stayed away from credit altogether and did not have a credit score at all. Her income was too low to qualify for a house on her own, so the plan was to build her credit and make Sam's credit better.
Due to Sam's bad credit, in order to get a car, he had to buy what he described as a "rust bucket on a roller skate." He said he paid way over the blue book value for the car and had a loan that had an interest rate in the double digits. The payment he described as "Ouch!"
When Sam and Sally went to apply for a mortgage to try to get out of the cramped apartment and into a house, the news was not what they wanted to hear. Even if he could improve his credit score up to a 640 from his current 565 score, he would be paying about a half point higher on the interest rate. Over a period of time, the financing would cost him almost $10,000 more than what he would pay if his scores were higher. But he had a plan to move the dial up on his credit scores in just a few months. Sally's plan would get her a decent credit score in only 30 days.
Sammy set up a payment plan with some of the past due balances that had been haunting him on his credit cards. He made a deal with the credit card companies not to report negatively on him as long as he was making regular payments to pay off the past due balances.
He went online and signed up for a well-known secured credit card. He put up $300 of his own money and kept a balance of no more than $25/month for 3 months which put an extra 50 points on his credit score.
Sally's parents added her to one of their seasoned, low usage credit cards which just about instantly popped her credit score up to around 680 from zero.
Sammy and Sally are working with the same realtor that helped Terrance and Tamika. Sammy and Sally know what they want in a house including a very special room for their new baby. They are willing to start small so they can stay on a less stressful budget and enjoy life a lot more.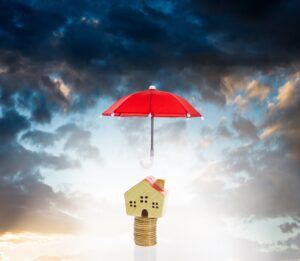 The Johnson's story- Stepping backwards to spring forward- The Cash-out Refinance
We will call the next couple, Mr. and Ms. Johnson. They managed to get their kids through college. But, it took all of their savings and now they were drowning in debt that just kept compounding on more debt. Just recently they were blessed with their first grandchild. The problem? They wanted to spend time and money on their grandchild, making some great Disney World memories while their grandchild was young, but they were strapped with debt with no end in sight. They came into my office with a plan to gradually pay off the big bills first, but on that plan their grandchild would be grown by the time the debt had released its choke hold
Here's what the Johnsons wanted; First they wanted to get their mortgage paid off in less than 15 years since that is all that was left on the mortgage. Second, they wanted to get rid of the big balance student loans first. To stay out of the financial storm, the Johnson's ended up doing the opposite of what they originally thought, but profiting from their strategy.
Instead of trying to pay off the big student loans first, we got rid of over $1,900 in monthly payments that were choking the Johnson's cash flow the most. We were paying off about $66,000 of those bills plus the existing mortgage of around $125,000 by refinancing their home , but we had to extend the mortgage back to a 30 year loan instead of 15 years to keep the payment manageable.
At first it looked like they were having to give up ground because they went back to a 30 year, but here's where the brilliance of their plan really became real. They committed to use half of the $1,900 per month toward regular prepayments to principle on the new mortgage. At their request, I printed up the new amortization schedule. Guess what? They were still getting their mortgage paid off in LESS THAN 15 YEARS! Yay for the Johnsons! They freed themselves of the stranglehold of that high interest rate debt AND still would have their house paid off in less than 15 years with an extra savings per month to put back for Disney World Trips and other fun times with their grandchild.
What do YOU want to accomplish with YOUR mortgage?
I can make the home purchase or refinance loan easy for you.
It is EASY to get started. Just call or text me at 901 482-0354
Email me at Jo@JoGarner.com
Or connect at www.JoGarner.com
4th segment following 9:45 am break about 9:48 to 9:56 am
REAL ESTATE TIP OF THE WEEK
Ed Hill to offer a tip from his industry:
If you are thinking about buying a home or selling a home and there is a question about the roof. Consider hiring a home inspector to give an official report so buyer and seller will be able to determine better how to negotiate the best transaction.
For a general roof inspection before buying or selling a home, Ed Hill of Masters Roofing can get an official roof inspection if you need one for a modest fee.
Jo Garner's mortgage tip: Take a few hours to go through 3 to 6 months of all of your bank statements, credit card statements and financial app reports. Categorize the debts into types like grocery, gasoline, etc. Consider ways to substitute expenses you want to keep with other options that are less expensive.
Calculate the maximum house payment that is comfortable for you. Calculate the maximum down payment you can afford to pay and still keep a healthy emergency fund.
Do not pay extra on any debts or add any new credit accounts before consulting with your mortgage officer. Sometimes it is better to have a higher debt ratio and more money in the bank.
Connect with me at (901) 482-0354 Jo@JoGarner.com www.JoGarner.com
Troy and Lynn McDonald of Erin McDonald Insurance Agency (901) 849-7101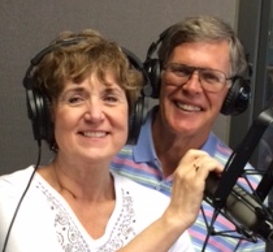 Call your insurance agent before you file a claim. Your insurance agent can advise you if the damage is enough to make it worth the claim.
It is your responsibility to mitigate the damage as much as possible. Do whatever you can to minimize the damage . Keep records of the damage and your time to work on the situation.
Use top-rated, great quality vendors to do the work.
ANNOUNCEMENTS FROM SPONSORS:
Talk Shoppe offers free networking & education to anyone interested in real estate or in business or in health and wellness. Talk Shoppe meets every Wednesday 9A-10A CT at Concorde Career College 5100 Poplar the 1st floor in the Memphis Clark Tower and also on zoom. Go to www.TalkShoppe.com and click the Events tab for the link to get into the event online. This Wednesday July 12th, 2023 Chief Meteorologist Ron Childers of WMC TV will be presenting "How to Be Weather-Wise and Prepared For A Storm"
Thank you to Talk Shoppe sponsor Brett Carter of Servicemaster by Cornerstone. For restoring your home or office following a fire, flood or bio hazard, call Brett Carter of Servicemaster by Cornerstone. Don't go it alone, call Brett Carter at Cornerstone 901 832-6005
Thank you to Mark McLaurine of Refrigeration Unlimited for your support to our business community through Talk Shoppe. Mark is well-known as the heating and air strategist. He can repair or replace your systems as they need it. 901 216-7782
Subscribe to get weekly Real Estate Mortgage Shoppe podcasts with show notes at www.JoGarner.com
5. Real Estate Mortgage Shoppe reminds you to MAKE YOUR PLAN. LET'S WORK YOUR PLAN. IF THE DEAL WORKS FOR YOU TODAY, DO IT TODAY.
LEGAL STUFF: SPECIAL NOTE: REAL ESTATE MORTGAGE SHOPPE RECOMMENDS THAT YOU CONSULT WITH A FINANCIAL, LEGAL OR OTHER CERTIFIED, LICENSED PROFESSIONAL BEFORE ACTING OR INVESTING ON ANYTHING YOU HEAR OR SEE FROM THE CONTENT ON THIS SHOW OR BLOG POSTS. THE INFORMATION WE SHARE ON REAL ESTATE MORTGAGE SHOPPE IS GENERAL IN NATURE MEANT FOR GENERAL EDUCATIONAL PURPOSES ONLY AND NOT AN OFFER TO LEND.. ALL EXAMPLES GIVEN FOR ILLUSTRATION PURPOSES ON REAL ESTATE MORTGAGE SHOPPE AND ARE BASED ON TRUE STORIES BUT WE USE FICTIONAL CHARACTERS AND DO NOT DIRECTLY REFLECT REAL PEOPLE OR EXACT DETAILS IN ANY OF THE SITUATIONS.
QUOTE CORNER: "You can be in the storm, but don't let the storm get in you." Joel Olsteen
"Not all storms come to disrupt your life, some come to clear a path" anonymous
____________________________________________________________________________________
REJOINDERS:
Mary Lou Nowak Home Helpers (non-medical assistance for your loved one to stay comfortably and safely in the home) (901) 414-9696

Kelly Inman of Next Day Access (wheel chair ramps, grab bars and more to help your loved one get mobility in their home) (901) 258-2626

Leah Anne Morse, All Things New (organizing your home and office or moving you to a new location) 901 488-9733
Transitional Music: "Raindrops Keep Falling on My Head" by BJ Thomas; "Stormy Weather by Ella Fitzgerald; "Storms Never Last" by Miranda Lambert
"Memphis" by Johnny Rivers for the Look Back Memphis Trivia Contest.
PICK UP YOUR COPY OF "CHOOSING THE BEST MORTGAGE-THE QUICKEST WAY TO THE LIFE YOU WANT" by: JO GARNER
An essential guide for real estate professionals and their customers.
Now on Amazon and Barnes and Noble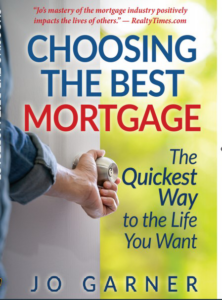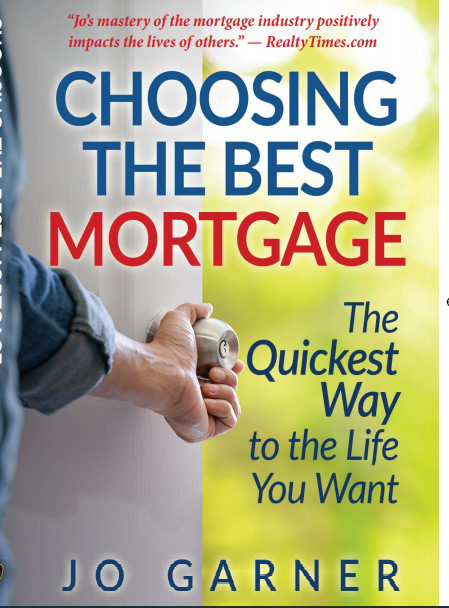 ABOUT ED HILL OF MASTERS ROOFING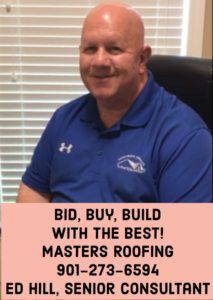 Ed Hill has been in the residential roofing industry since 2008 and has been Senior Consultant with Masters Roofing Memphis TN since 2010.  He has personally assisted about 800 homeowners with roof replacement and many others with roof and exterior repairs.  He is an active member of the Greater Memphis Business Network International chapter and is the official Masters Roofing consultant to TPC Southwind.  He holds three earned degrees including a doctorate but tries not to let those get in his way of serving his customers!  For free roof advice, free inspections, and free estimates and bids for roof replacement or roof repair call Ed Hill at 901-273-6594. Learn more at #EdHillMastersRoofing and at MemphisHomeMaintenanceShow.Podbean.Com
Ed Hill, Senior Consultant
Masters Roofing
2845 Stage Center Cove
Bartlett TN 38134
901-273-6594
EdHill.MastersRoofing@gmail.com
___________________________________________________________________
ABOUT JO GARNER-MORTGAGE LOAN OFFICER: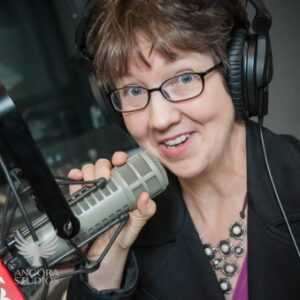 WHAT DO YOU WANT TO ACCOMPLISH WITH YOUR MORTGAGE?
www.JoGarner.com (901) 482 0354 jo@jogarner.com twitter @jogarner NMLS# 757308
(currently working with Cardinal Financial Company, Limited Partnership NMLS #66247 equal housing opportunity 2645 Appling Rd 102 Memphis, TN 38133 ) Online loan application https://online.cardinalfinancial.com/#/p/apply/jogarner
www.cardinalfinancial.org for licensing info www.nmlsconsumeraccess.org/EntityDetails.aspx/company/66247 "Whatever YOUR personal priorities are, my job is to help you get the mortgage terms that will give you bragging rights when you talk about it and help you score on hitting your goals ."
As a mortgage loan officer, my job is to help you get to the benefits you want from your financing terms. What is most important to you? I can help you find the financing terms that will help you get to what you want. What is your comfort level on a house payment? How much are you comfortable paying down,? What type of financing do you need to get the house you want to buy or refinance?
Different clients have different priorities in life—some are buying their first home with very little down payment funds. Some are recovering from medical challenges, divorces or preparing to send children to college and some are embarking on a long term goal of buying properties to build rental income."
Jo Garner is a mortgage officer with extensive knowledge in tailoring mortgages to her customers who are refinancing or purchasing homes all over the country. She offers conventional, FHA, VA or other loan programs for refinancing and purchases.
Jo can help you look at rent vs buy, when it makes sense to refinance, how to get the best deal on your home purchase financing.
Jo Garner has been in the real estate/financing business for over 25 years.  She grew up in West Tennessee and got her start in real estate in Portland, Maine where she first began her real estate career. She received her real estate education from the University of Southern Maine  and was personally mentored in San Diego, California  by Robert G. Allen, author of Nothing Down, Creating Wealth and The Challenge.
On moving back to West Tennessee in 1987, she went into business buying and selling discounted owner-financed notes secured on real estate.  In 1990 Jo went to work for a residential mortgage company and has been a mortgage loan officer for over 25 years.  Her goal is to offer excellent, affordable service to her customers, tailoring the loan programs to the specific needs of her clients. 
In addition to her work in the mortgage field, Jo Garner  is the primary sponsor and founder of Talk Shoppe in Memphis. www.TalkShoppe.com Jo Garner also host the radio show Real Estate Mortgage Shoppe airing on News Radio AM 600 WREC and iHeart Radio with podcasts and show notes published on www.JoGarner.com Pick up Jo Garner's book on Amazon or Barnes and Noble "Choosing the Best Mortgage-The Quickest Way to the Life You Want"