Today you will hear some great tips on avoiding pitfalls and mistakes when you are getting a mortgage. You will hear some stories of people who made some mistakes but fixed them. Neil Bringle of Mosquito Joe is going to help you get rid of those biting bugs—mosquitoes too.
What do YOU want to accomplish with YOUR mortgage? Let's explore YOUR financing options for your home purchase or refinance. Call or text at 901 482-0354. Subscribe for weekly Real Estate Mortgage Shoppe podcasts with show notes at www.JoGarner.com
#JoGarner #MortgageExpert (901) 482-0354
#NeilBringle #MosquitoJoe www.EastMemphis.MosquitoJoe.com
LET'S GET STARTED…(Jo) (Good morning, Memphis! Welcome to our internet listeners and podcast listeners across the 50 states! . Today is August 5th, 2023. Call us in the studio while we are live at 901 535-9732.You're on Real Estate Mortgage Shoppe. I'm your host, Jo Garner, Mortgage Loan Originator. You can connect with me at www.JoGarner.com. Our general topic: PROTECT YOURSELF FROM PITFALLS & BUGS IN HOME & THE MORTGAGE PROCESS
Introducing Neil Bringle of Mosquito Joe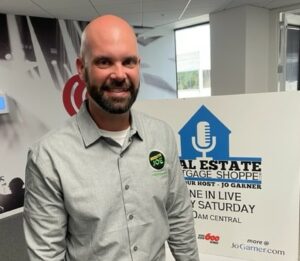 In the co-host chair for the first time we have Neil Bringle, owner of Mosquito Joe with an A+ Better Business Bureau rating in East Memphis. Neil you have been helping people get free of mosquitoes for ten years or more. You say you love what you do and I believe it! Neil Bringle, take a minute or so and tell our listners a little bit about yourself and what Mosquito Joe has to offer your customers. (Neil has about a minute or so to intro himself and talk the services Mosquito Joe offers their clients )
(Jo) We are talking about protecting yourself from pitfalls and bugs in the home and in the mortgage process. As a mortgage loan originator my job is to make the mortgage process as EASY and pleasant as possible. If you are trying to decide if you want to buy a home and make a move to start building your wealth, let's remember the 3-time Olympic track and field medalist, Jackie Joyner-Kersee. She said, "It's better to look ahead and prepare, than to look back and regret." Imagine if every day you had a writer and film crew following you around producing a movie about your life. What steps would you take to prepare and make the movie one that others would want to see?
CLOSE CALL WITH COSTLY REAL ESTATE CONTRACT CLAUSE- MINDY MICHOLSON'S STORY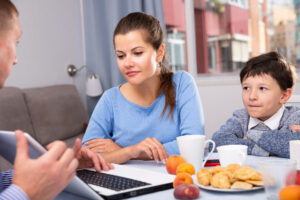 Mindy Micholson and her young son lease was ending in less than 45 days on the apartment where she had been renting. Mindy was motivated and she was mindful that she needed to live in a place that would allow her son to go to his same school. The clock was ticking and Mindy didn't have time to try again and again to get an offer accepted on a home in the area where she wanted to live.
She told her realtor, "I can't afford to lose the deal on this house. What can I do to push my offer ahead of everyone else's?" Based on the prices of homes selling in that area, it looked like the house Mindy wanted would easily appraise for the list price she offered. She asked her realtor to make her offer to pay 5,000 over the list price. She also marked on the home purchase offer that she would pay this no matter what value the appraiser would report. And, just to make her offer even more irresistible, she paid a whopping $5,000 for earnest money. The sellers had agreed to pay for any lender required repairs.
Bad news came like a tsunami. The appraisal value came in $10,000 too low! Mindy's contract said she would pay the price she offered no matter what the appraisal value. Never did she or anyone else think the house would appraise for less than she offered. Mindy did not have the money to close and now it looked like she would lose her $5,000 earnest money, which would make it impossible to offer on another home.
In this case the realtors, the sellers and Mindy worked together for a solution. Mindy's uncle was a licensed home repair contractor. He agreed to complete the lender required repairs for free so the seller could save about $5,000 do the seller could lower the price by $5k.. Mindy's brother gifted her $5,000 and Mindy then had enough from her savings to close on the home. Whew! She was so grateful to be working with such experienced and reputable realtors. Because of their quick thinking and Mindy's faithful family members, Mindy and her son moved into their new home, happy and a lot wiser for the experience
MAKE YOUR PLAN. LET'S WORK YOUR PLAN. IF THE DEAL WORKS FOR YOU TODAY, LET'S DO IT TODAY. I can make the mortgage process easy. Connect with me at www.JoGarner.com You can email me at Jo@JoGarner.com or call me at (901) 482-0354
(Jo) Neil Bringle of Mosquito Joe company, you are the expert on how to avoid mosquitoes and other pesky bugs around the home. Take a couple of minutes to launch into your tips and we can pick up again when we come back from break (Neil starts covering one of his topics until 9:15 am to be continued after break)
You're on Real Estate Mortgage Shoppe. I'm your host, Jo Garner, licensed mortgage loan originator. What do YOU want to accomplish with your mortgage? What do YOU want to accomplish with YOUR mortgage? I can make the home purchase or debt consolidation refinance EASY for you. Connect with me at www.JoGarner.com When we come back, you will be hearing more Neil Bringle of Mosquito Joe in East Memphis. He's going to be giving you some interesting information about Mid-South mosquitoes and how to can minimize the bugs. See you back in just a moment.
2nd segment is after 9:15 break from about 9:18Am to 9:30 AM break
The Look Back Memphis Trivia Contest is sponsored by Mike Aukerman, Home Inspector with National Property Inspections Before you buy, call Mike Aukerman at NPI- National Property Inspections (901) 674-6868 Mike is giving away a $50 gift card to the first person with the correct trivia answer. If YOU know the answer, call us in the studio at (901) 535-9732..
ANSWER: Year (s) 1878 and/or 1879
QUESTION: What year was the Yellow Fever in Memphis?
In late summer of 1878, Memphis was gripped by an epidemic that took the lives of more than 5,000 citizens and eventually bankrupted the city. The first death officially attributed to yellow fever in Memphis during the epidemic of 1878 occurred on August 13.
The victim, an Italian immigrant named Kate Bionda, owned a snack house in the Pinch District. Within hours of her death, her body had been burned, her shop barricaded and adjacent buildings disinfected — because they did not yet know that yellow fever was a virus spread by mosquitoes.
Two more cases of yellow fever were reported the next day, but there were already at least 22 others that weren't known at the moment.
Panic engrossed the city and, within days, more than 20,000 citizens — or about half the city's population — fled. There were reports of fights at the train station and docks. The roads leading out of town were clogged with horses, wagons and people on foot.
Many of those who survived and stayed helped rebuild and recreate the Bluff City. A new sanitary-sewer system that separated sewage from run-off fresh water was created, which became a model for other cities. Yellow fever never returned to Memphis after 1879. (Article from Memphis Methodist Healthcare)
TOPICS BY NEIL BRINGLE-MOSQUITO JOE
Why is mosquito control important?
How effective are the treatments?
Is spraying all we have to offer?
What about beneficial insects like bees and butterflies?
Why should someone choose mosquito joe?
What are some of the statistics for mosquitoes in the Mid-South?
What are some of the diseases they carry?
What are some actions homeowners can take to minimize the mosquitoes in their spaces?
What about mosquito zappers? Do they work?
(3rd SEGMENT 9:35 AM)
TOPICS COVERED BY JO GARNER, LICENSED MORTGAGE OFFICER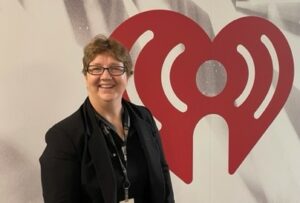 IMPORTANT DO'S AND DON'TS FOR SMOOTHER LOAN PROCESSING
From: Jo Garner, Mortgage Loan Officer NMLS# 757308 (901) 482-0354
Cardinal Financial Company, Limited Partnership NMLS #66247 equal housing opportunity
PLEASE REVIEW, INITIAL EACH SECTION & SCAN TO JO@JOGARNER.COM
https://www.youtube.com/watch?v=CkBoEhqmmb0
______(initials) It is vitally important that you do not change anything on your asset statements after Jo has reviewed your bank statements. Any decrease in your assets could make or break your loan approval or cause a delay in your closing. ANY LARGE DEPOSIT NOT PAYROLL RELATED NEEDS TO HAVE THE SOURCE DOCUMENTED. (You can get images of the deposit and copies of deposit slips from your bank.)
(Jo shares story of the 1st time homebuyer who wanted to buy all of the furniture for her house before she closed on her home)
______(initials) If you are legally married, and buying or refinancing a primary residence, even if your spouse is not on the loan nor on the title, your spouse will be required to sign a few key documents to keep your title clean under the state law. Change in marital status could cause problems on title. Jo tells the story of the home buyer who needed a cousin to be on the loan and title with her in order to qualify. The cousin, because he was not going to live in the house, did not realize he had to be in town to supply his supporting documents and sign closing papers He had made plans to fly out of the country and would be gone during the crucial loan process and closing. He had to delay his flight for a few days so the mortgage company could review and approve his income and asset documents. The closing attorney had to create a very specific power of attorney for the cousin to sign before a notary public so the homebuyer could sign for him since would be away during the closing time.
______ (initials) When it comes time to provide bank statements or any asset account, or tax return, it is necessary to provide ALL pages of the statement, even if it is a blank page. On asset account statements, make sure the name of the bank, your name and at least part of the account number appears on any bank documentation you submit to us. (no strike-throughs or white-outs)
(If you turn in a 401k statement, please get a letter from the administrator stating terms of the plan including terms of withdrawal—even if you are not withdrawing funds)
_______ (initials) Please do not make any changes to your income or manner of payment from income from your business or employment. When it is time to send tax returns, please send ALL pages including any K-1s if applicable. Even if your income is increasing, under current loan guidelines some methods of income payment are not allowed to be counted as qualifying income so it is important to let your loan officer know of upcoming changes right away to make sure the type payment of income is acceptable for loan qualification purposes. If you own 25% or more of a business, please send all pages of the business tax returns for the past 2 years also. (In some cases underwriting may require a year-to-date Profit and Loss for self-employed borrowers.) Note: If your IRS transcripts or tax returns indicate that taxes are owed, you must document the source of funds to clear the taxes owed or show proof of accepted payment plan and proof of three months payments made to IRS or other agency to clear debt.
(Some mortgage products do not require tax returns at all-check with your mortgage officer for a personalized list of documents needed for your specific loan)
(PLEASE DISCLOSE ANY PAYMENT PLANS MADE TO IRS OR OTHER OUTSIDE AGREEMENTS THAT MAY NOT SHOW ON THE CREDIT REPORT. THESE PAYMENTS NEED TO BE CALCUATED TO DETERMINE YOUR TRUE DEBT-TO-INCOME RATIO.
PLEASE DISCLOSE ANY IRS OR OTHER LIENS THAT MIGHT SHOW UP ON OTHER REPORTS CONNECTED TO YOU. NOT DISCLOSING THESE CAN JEAPORDIZE YOUR LOAN APPROVAL LATER IN THE PROCESS)
PLEASE DISCLOSE ANY RECENTLY ACQUIRED OR EXTENDED DEBT OR UPCOMING DEBT OBLIGATIONS
Jo tells the story of Albert Abbott and the mistake he made changing how he was paid from W2 to 1099 self-employment income and how he fixed the problem before closing
________(initials) If you file your tax returns right before or during the loan process, this can delay your loan process by a month or more due to the time it takes the IRS to fully process and log your numbers into the government required IRS third-party transcript for that tax return that must be included in your loan file. You may consider filing an extension on filing your IRS return in order to avoid this delay. (Underwriting may ask for a year-to-date Profit and Loss for self employed borrowers.)

_______ (initials) Do not open any new credit accounts (and especially not a 12-months-same-as-cash account.) Do not add balances to any existing credit accounts. Do not apply for any new credit during the loan process. Do not make any changes on your credit status.

________(initials) Make sure that you keep your accounts paid current during the loan process. Even though you are planning to pay off an account at closing, please do not allow this account or any others, including any mortgages, to go 30 days late even if the closing the delayed. (This could cause your credit scores to drop right before closing and jeopardize your loan approval.)

_______ (initials) Use funds for closing DIRECTLY from the account where we have verified your funds. If funds come from a different account, it can delay or jeopardize your closing . Also do not move money from the account where funds were verified to another account to access for closing. Funds must come DIRECTLY from the account where funds were verified and not moved to a different account for any reason. Earnest money must come from the account that you will be fully documenting.

________(initials) REMEMBER, AT CLOSING THE FUNDS WILL NEED TO BE IN THE FORM OF A CASHIER'S CHECK AND/OR WIRE PAYABLE TO THE CLOSING AGENT. You will need 2 forms of ID at closing including drivers license. All borrowers and interested parties will need this documentation at closing.

_______ (initials) If you are on any of the accounts we are verifying with another person, you will need to get a short letter, dated and signed by the other person identifying the account and stating that you have full access to the funds.

_______ (initials) If there will be a full appraisal on the property you are financing, please inspect the subject property for repairs that may be required prior to closing by the appraiser. Some common required repairs are leaky roof, rotted wood, peeling paint, torn flooring, broken tile, non-functional plumbing, electrical or HVAC systems, drainage problems, holes in sheetrock, broken windows, foundational problems, termite damage, hazardous waste on property, etc.
If the property is in a flood zone, flood insurance will be required. Appraisal values are determined by the assigned appraiser. Comparable property sales over the last 6 months to a year on houses like the subject property in the subject property neighborhood are used to determine the official value used by the mortgage company. Government guidelines require the mortgage company to order an appraisal and have the appraiser to be assigned to the property by a third-party, government approved order agency separate from the mortgage company.
The mortgage company must order the appraisal from the approved agency. Appraisals from other mortgage companies and appraisals ordered by anyone else, are not qualified to be used under current loan regulations.
If the appraiser notes repairs on the appraisal, it is very possible he/she will need to reinspect the property to make sure repairs are completed in a workmanlike manner. Appraisers charge an extra fee to do this which could increase your costs at closing.
Stay away from contracts that state that the seller is giving a "decorator allowance" to the buyer. Most agency loan programs no longer allow the buyer to get money back at closing for this.
There are other strategies you can use to get repairs done before or after closing.
If the property that will be appraised is classified as a manufactured home, modular home or mobile home, not build onsite, please let the loan officer know right away. Homes that were not completely built on the site where they are located can require a different mortgage program with different guidelines. (Examples of homes that may require a unique loan program are manufactured homes, mobile homes, condominiums, cooperatives, geodesic homes, barndominiums, berm homes, log cabins, homes with multiple parcels or with more than one home on the property, properties with income producing business activity, properties with more than 4 units.)
Appraisal fees are not refundable.
________(initials) If you are refinancing your home, please make sure the home has not been listed for sale on the market within the last 6 months. REMEMBER THAT ON A PRIMARY RESIDENCE, THERE IS A 3 DAY RIGHT OF RECISSION BEFORE MONEY IS DISBURSED.

Anyone on the loan and/or on title or spouses of the owner occupant do not leave town during the loan process and closing period. We need all parties available to provide supporting documents as needed until the closing is funded.
_______(initials)Due to the new TRID government lending guidelines, there are mandatory delays set up throughout the process, giving you a chance to review the terms as the process moves forward. If you change anything that triggers a change in the final terms after final disclosures have been sent, this could delay your closing to wait on new documents to be received by you and the mandated delay period completed. (remember 3-day recission period from closing to funding on a refinance of primary residence)

________(initials) Due to a rising number of incidences of hackers/scammers attempting to redirect wired closing funds, please do NOT have any funds wired before verifying the wiring information with your loan officer and the attorney's office. There may be additional steps to take to ensure your money is wired to the correct account.
Borrower signature / Date Co/Borrower signature / Date
I,_____________________________________, give permission to my loan officer team to update my realtor(s)/agent(s) with general status on my loan progress.
Borrower signature/Date Co/Borrower signature/Date
What do YOU want to accomplish with YOUR mortgage?
I can make the home purchase or refinance loan easy for you.
It is EASY to get started. Just call or text me at 901 482-0354
Email me at Jo@JoGarner.com
Or connect at www.JoGarner.com
4th segment following 9:45 am break about 9:48 to 9:56 am
REAL ESTATE TIP OF THE WEEK
Scout around your property and eliminate standing water. This will minimize the number of mosquitoes active in the area.
Jo Garner's mortgage tip:
If you are planning to buy a home or refinance with a mortgage, consult with your loan originator first before making any adjustment to money in the bank, income or credit. Example: Some people make the mistake of running out and paying off a lot of credit cards or other debt before talking with the loan officer. Underwriting software puts more weight on the amount of funds in the bank for emergencies rather than having a low debt-to-income ratio.
Connect with me at (901) 482-0354 Jo@JoGarner.com www.JoGarner.com
ANNOUNCEMENTS FROM SPONSORS:
Talk Shoppe offers free networking & education to anyone interested in real estate or in business or in health and wellness. Talk Shoppe meets every Wednesday 9A-10A CT at Concorde Career College 5100 Poplar the 1st floor in the Memphis Clark Tower and also on zoom. Go to www.TalkShoppe.com and click the Events tab for the link to get into the event online. This Wednesday August 9th, 2023 Memphis Police Department will be presenting "Active Shooter Awareness Training"
Talk Shoppe could not offer the free educational networking events free to our community without some very giving sponsors. Thank you to Talk Shoppe sponsor Vincent Demps, Private Investigator with Masterchek. He can help your company with the latest protection from cyberattacks. Vincent Demps can investigate workmans comp insurance fraud and more. Connect with Vincent Demps at masterchek.com (spelled "master" c-h-e-k.com)
Thank you to Talk Shoppe sponsors our real estate attorneys Rob Draughon and Shelley Rothman of Griffin, Clift, Everton and Maschmeyer. For your home purchase or refinance, connect with Rob or Shelley at 901 752-1133.
Subscribe to get weekly Real Estate Mortgage Shoppe podcasts with show notes at www.JoGarner.com
5. Real Estate Mortgage Shoppe reminds you to MAKE YOUR PLAN. LET'S WORK YOUR PLAN. IF THE DEAL WORKS FOR YOU TODAY, DO IT TODAY.
LEGAL STUFF: SPECIAL NOTE: REAL ESTATE MORTGAGE SHOPPE RECOMMENDS THAT YOU CONSULT WITH A FINANCIAL, LEGAL OR OTHER CERTIFIED, LICENSED PROFESSIONAL BEFORE ACTING OR INVESTING ON ANYTHING YOU HEAR OR SEE FROM THE CONTENT ON THIS SHOW OR BLOG POSTS. THE INFORMATION WE SHARE ON REAL ESTATE MORTGAGE SHOPPE IS GENERAL IN NATURE MEANT FOR GENERAL EDUCATIONAL PURPOSES ONLY AND NOT AN OFFER TO LEND.. ALL EXAMPLES GIVEN FOR ILLUSTRATION PURPOSES ON REAL ESTATE MORTGAGE SHOPPE AND ARE BASED ON TRUE STORIES BUT WE USE FICTIONAL CHARACTERS AND DO NOT DIRECTLY REFLECT REAL PEOPLE OR EXACT DETAILS IN ANY OF THE SITUATIONS.
QUOTE CORNER "If you think you are too small to make a difference, try sleeping with a mosquito." Crafty Hawk
"It is clear the future holds great opportunities. It also holds pitfalls. The trick will be to avoid the pitfalls, seize the opportunities, and get back home by six o'clock." Mocah.org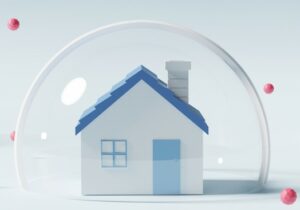 ____________________________________________________________________________________
REJOINDERS:
Pat Goldstein, Realtor with Crye-Leike in West TN and North Mississippi 901 606-2000

Lynn McDonald and Troy McDonald of Erin McDonald Insurance Agency 901 849-7101

Sherry Harbur of Harbur Realty in Collierville, TN Real Estate Investments and Commercial HarburRealty.com
Transition Music: "It Can Happen" by Yes; "Running Bare" by Jim Nesbitt; "Keep Your Head Up" by Andy Grammar; "Memphis" by Johnny Rivers for the "Look Back Memphis Trivia Contest"
PICK UP YOUR COPY OF "CHOOSING THE BEST MORTGAGE-THE QUICKEST WAY TO THE LIFE YOU WANT" by: JO GARNER
An essential guide for real estate professionals and their customers.
Now on Amazon and Barnes and Noble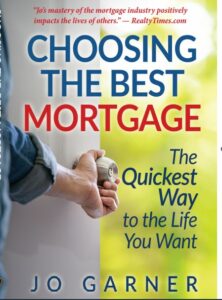 ABOUT NEIL BRINGLE, MOSQUITO JOE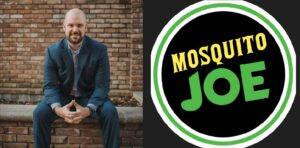 Eastmemphis.mosquitojoe.com
I am Neil Bringle, the owner of Mosquito Joe, a local business serving Memphis, North MS, and Eastern Arkansas for 10 years. My number one priority in life is glorifying God and that is exactly how I operate my business. My family is my second priority. I have been married to my wife, Ashley, for 12 years and we have 3 beautiful girls, Briley, Aniston, and McKinley. We live in Tipton County on our 4 acre homestead where we grow a garden and pumpkin patch and raise goats and chickens. My hobbies are flying, golfing, yard work, swimming, and traveling. I have been to 10 different countries and have so many more on my list I want to visit.
I love everything about business! I spent the first 5 years of adulthood being a teacher, but quickly realized I wanted to start a business one day. I began with an insurance business that was going very well. So well, in fact, that the owner of Mosquito Joe approached me about coming to run and operate his business for him. Since then, we have become business partners and I enjoy the everyday joys and discomforts that life as a business owner presents.
ABOUT JO GARNER-MORTGAGE LOAN OFFICER: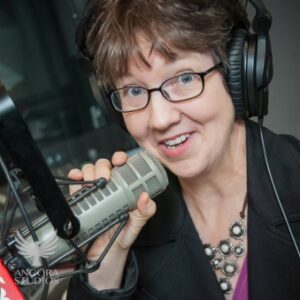 WHAT DO YOU WANT TO ACCOMPLISH WITH YOUR MORTGAGE?
www.JoGarner.com (901) 482 0354 jo@jogarner.com twitter @jogarner NMLS# 757308
(currently working with Cardinal Financial Company, Limited Partnership NMLS #66247 equal housing opportunity 2645 Appling Rd 102 Memphis, TN 38133 ) Online loan application https://online.cardinalfinancial.com/#/p/apply/jogarner
www.cardinalfinancial.org for licensing info www.nmlsconsumeraccess.org/EntityDetails.aspx/company/66247 "Whatever YOUR personal priorities are, my job is to help you get the mortgage terms that will give you bragging rights when you talk about it and help you score on hitting your goals ."
As a mortgage loan officer, my job is to help you get to the benefits you want from your financing terms. What is most important to you? I can help you find the financing terms that will help you get to what you want. What is your comfort level on a house payment? How much are you comfortable paying down,? What type of financing do you need to get the house you want to buy or refinance?
Different clients have different priorities in life—some are buying their first home with very little down payment funds. Some are recovering from medical challenges, divorces or preparing to send children to college and some are embarking on a long term goal of buying properties to build rental income."
Jo Garner is a mortgage officer with extensive knowledge in tailoring mortgages to her customers who are refinancing or purchasing homes all over the country. She offers conventional, FHA, VA or other loan programs for refinancing and purchases.
Jo can help you look at rent vs buy, when it makes sense to refinance, how to get the best deal on your home purchase financing.
Jo Garner has been in the real estate/financing business for over 25 years.  She grew up in West Tennessee and got her start in real estate in Portland, Maine where she first began her real estate career. She received her real estate education from the University of Southern Maine  and was personally mentored in San Diego, California  by Robert G. Allen, author of Nothing Down, Creating Wealth and The Challenge.
On moving back to West Tennessee in 1987, she went into business buying and selling discounted owner-financed notes secured on real estate.  In 1990 Jo went to work for a residential mortgage company and has been a mortgage loan officer for over 25 years.  Her goal is to offer excellent, affordable service to her customers, tailoring the loan programs to the specific needs of her clients. 
In addition to her work in the mortgage field, Jo Garner  is the primary sponsor and founder of Talk Shoppe in Memphis. www.TalkShoppe.com Jo Garner also host the radio show Real Estate Mortgage Shoppe airing on News Radio AM 600 WREC and iHeart Radio with podcasts and show notes published on www.JoGarner.com Pick up Jo Garner's book on Amazon or Barnes and Noble "Choosing the Best Mortgage-The Quickest Way to the Life You Want"