Today Tom King and I have our famous Magic Binoculars in the studio so we can look 10 years back in time to what our real estate market looked like compared to where we are today. Then we are going to look through the cloudy end of the binoculars to peer 10 years into the future. We looking at what we can do today with real estate and financing to prepare for a more comfortable future.
What do YOU want to accomplish with YOUR mortgage? Call and let's explore your mortgage financing options. (901) 482-0354. Subscribe at www.JoGarner.com to get your weekly Real Estate Mortgage Shoppe blogposts with pictures and podcasts.
To Your Success,
Jo Garner, Mortgage Loan Officer NMLS #757308 Jo@JoGarner.com (901) 482-0354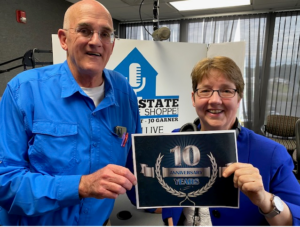 Good morning, Memphis! Welcome to our internet listeners and podcast listeners across the 50 states! You're on Real Estate Mortgage Shoppe. I'm your host, Jo Garner, Mortgage Loan Officer. You can connect with me at www.JoGarner.com.. Our general topic is REAL ESTATE & MORTGAGE MARKETS- WHERE WE ARE, WHERE WE HAVE BEEN & WHERE WE ARE GOING- (Real Estate Mortgage Shoppe's 10-YEAR ANNIVERSARY SHOW.) Subscribe to get our weekly blogposts with podcasts at www.JoGarner.com.
Tom King our expert appraiser with Bill King Company is back in the studio. Tom, it is so befitting for you to be seated in the studio today since you and I were seated here 10 years ago for Real Estate Mortgage Shoppe's debut show. We were so nervous you could probably hear my teeth chattering and my paper rattling in my hands. Thank you, Tom, for sharing so much of your real estate appraisal knowledge and advice with our listeners. Take a moment and tell our new listeners a little about yourself and what you do for your customers. (Tom King has about 1.5 minutes to intro himself and talk about services he offers his clients)
(Jo) Tom, as a mortgage loan officer for over thirty years, I have enjoyed a front row seat on my client's home buying or refinance journey. So many of these clients had big dreams and some big barriers too. I have learned so much from these clients who came up with some exciting and innovative ways to overcome roadblocks so they could enjoy a better life. These clients and other real estate professionals over the years have enriched my life.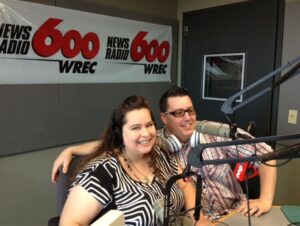 The Flatmans in WREC studio 2014 – From Heavy Hardships to Homeownership
Some of our listeners may remember the story of John and Mandy Flatman AKA "the Flannerys" in my new book "Choosing the Best Mortgage-The Quickest Way to the Life You Want." Ten years ago The Flannery's were struggling to survive the ravages of the Great Recession with its real estate crash. The Flatman's have shared on this show their story from heavy hardships to homeownership.
The real estate market had crashed. Homeowners owed more on their homes than what someone would pay for them. Credit was tight and homes were sitting on the market. Lenders were settling for less than what was owed on the mortgage just to help get the houses sold.
The Flannerys lost their jobs, their cars and were losing their home during the economic downturn around 2010. They had two young children and yearned to own their own home again so their children could play outside safely and not be cooped up in an apartment.
The loss of the car and health issues delayed this couple getting the better-paying jobs they needed so the cycle of hardship pressed down on them. Mr. Flannery said, "Time after time I would finally get up on my feet and something else would crash in on me and take me down again. It was like a terrible movie where you just want to click off the television, but you can't because the movie is about you and you are the actor on the stage and the film is still rolling."
The Flannerys considered signing up for a program to help them resolve some debt issues, but there was a cost to the program. They tried something else but it didn't work either. No quick fixes. They went to a special meeting about managing finances at church one evening and that is where I got to meet the Flannerys.
Through a strong faith in God and just tenaciously working on their budget and applying any extra to paying off some debt and paying down some credit cards, the Flannerys emerged debt-free a few years later. I got to be on their homebuying journey as their lender. It was a spectacular celebration that day at the loan closing.

We will be looking at our current real estate market and into the future later in the show. But for now, remember to Make your plan. Let's work your plan. If the deal works for you today, let's do it today. Connect with me at www.JoGarner.com. Call me the old-fashioned way so I can hear your story. Let's explore what you can accomplish with your mortgage. (901) 482-0354.
(Tom and Jo briefly describe the Magic Binoculars and Tom takes a look through them and reflects on real estate market conditions 10 years ago vs right now)
You're on Real Estate Mortgage Shoppe. I'm your host, Jo Garner, Mortgage Loan Officer. What do YOU want to accomplish with your mortgage? Make your plan. Let's work your plan if the deal works for you today, let's do it today. When we come back Tom King, our 40+ year real estate appraiser veteran will be taking us on a journey to explore what we were going through with our real estate market 10 years ago, where we are today and where he sees our market going.
2nd segment after 9:15 break: It's time for the Look Back Memphis Trivia Contest. The Look Back Memphis Trivia Contest is brought to you by notable Memphis historian, Jimmy Ogle also known as "The Voice of Memphis History." To find out more go to www.JimmyOgle.com . Our Look Back Memphis Trivia Contest is sponsored by John and Jennifer Lawhon of Lawhon Landscape (901) 754-7474 the Lawhon's can help you plan your landscaping. If enjoy Memphis history, check out some of our past podcasts and show notes at www.JoGarner.com Just click the Power Podcasts tab to find some of the shows with Jimmy's detailed notes in the show notes.
Jimmy Ogle has been a special guest and co-host on Real Estate Mortgage Shoppe a few times over the last 10 years. Here is an excerpt from March 14, 2015 …. (producer to play clip from 3-14-15)
___________________________________________________________
TOPICS COVERED BY TOM KING, BILL KING APPRAISAL COMPANY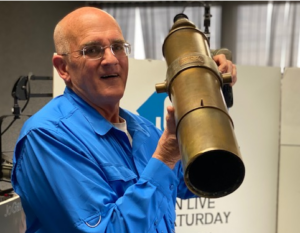 Questions :
What did our real estate market look like ten years ago? What were the challenges for homeowners?

Share a story as an example of the struggles for homeowners at that time.

What do you see has the major difference in today's market vs ten years ago?

Share an example to illustrate your point.

How can someone take advantage of our current market conditions?

What do you see happening with our real estate market in the next five years? Ten years?
TOPICS COVERED BY JO GARNER, MORTGAGE LOAN OFFICER: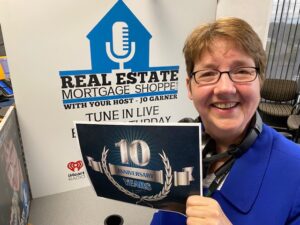 What did financing look like ten years ago?
Values were down on homes, preventing some underwater homeowners from being able to sell.

Foreclosures were numerous

Credit was tight so it was harder for homebuyers to get qualified.

In 2011 the life saving HARP program(Home Affordable Refinance Program) was introduced, giving homeowners a chance to refinance to much lower mortgage rates, even if they owed more on the home than the appraisal value.
Who were the Winners a decade ago?
Buyers who could buy a home at a discounted price with a low, fixed rate mortgage rate.

Real Estate Investors who could buy rental properties at a low enough price that positioned them to get a positive cash flow day one.
Who were the Challenged a decade ago?
Homeowners who needed to sell or needed financing to fix up their home.

Lenders who got hit with a flood of foreclosures and the legal complications stemming from the loan default fall out.

Realtors who spent time and money trying to sell a home that sat on the market for months.
What is the market like today?
Some of the lowest mortgage rates we have seen in history.

The lowest number of homes listed for sale that is for the record books

A trifecta of the lowest interest rates we have seen, the highest value on homes we have seen and the hottest real estate sales market we have seen—all at the same time!

Renters are seeing their rent go up. In Memphis rents have increased year-over-year by about 13%.

STEVEN AND STEPHANIE STANDISH-MULTIPLE STRATEGIES FOR RATE OF RETURN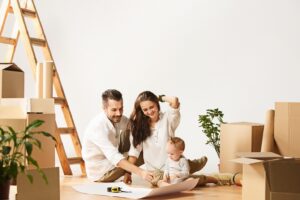 Steven and Stephanie Standish had not always been frugal and focused early in their marriage. In fact, they learned quite a few lessons from the school of hard knocks. After having their first child, they needed the road ahead to look different.
After setting up a plan to have money deposited directly into savings before they ever saw it and making the move from renting an apartment to buying their first house, the Standish's could see a brighter destination ahead.

With a second child on the way, the Standish's could not take a lot of chances. They put a trusted realtor on their team and a lender that the realtor referred. The realtor took them to neighborhoods where home values had been appreciating for many years. Rents in those neighborhoods tended to move up at a steady pace also. Steven and Stephanie found a house wasn't exactly their dream house, but it had a lot of space and could be improved and modified over time.
There were multiple Exit Profit Strategies here in case they needed to move one day.
Exit Profit Strategy #1 If they needed to move a few years later and the home prices were down, they could probably still sell for a profit with the equity they would be building.
Exit Profit Strategy #2 If the housing market was down and the mortgage rates were high one day when they were ready to sell, they could always move and rent the house for a profit because the rent rates would have also gone up much higher than their payment.
Exit Profit Strategy #3- The FHA government mortgage they got when they bought the house was assumable. In other words, one day if the mortgage market was bad and no one wanted the high mortgage rate, a buyer could qualify with the Standish's mortgage company, pay the Standish's their equity in cash and just take over paying the mortgage
The Standish's now have 4 children and were able to sell their home for a larger than expected profit. The payment was very affordable since they used the profit for selling their old house to pay down on the new one. Profit Exit Strategy #When the rates dropped again, they refinanced to be able to pay off their loan in 10 years or less.
Who are the winners in our current real estate market?
Homeowners who are in a position to sell and pocket the highest profit they probably could not have imagined a few years ago.

Homeowners who are able to use their abnormally high home value to secure a mortgage to renovate their home or pay off other higher-interest rate debt.
MR JONES WITH WIFE'S MEDICAL BILLS -REFINANCED BACK TO 30 CASH OUT STORY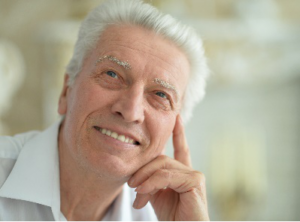 Let me share a past client story. Let's call this gentleman Mr. Jones not his real name.) Mr. Jones and his wife had a good jobs but his wife got sick and had to quit her job. The income in the household dropped but not the bills. As Ms. Jone's health deteriorated, she ended up in the hospital and then needed around the clock care. Mr. Jones had to cut back on time he could work on his job and his own income dropped. Unfortunately, Ms. Jones never recovered and passed away.
Late one afternoon I picked up my phone and it was Mr. Jones on the other line. He told me his story. When the income dropped in their household, he said he had no choice but to start using credit cards and now was paying over 15% interest and the owed balances kept compounding higher because he could only pay the minimum payment. He also told me they had amassed mountains of medical debt.
He and his wife had paid down their mortgage over the years and only owed about 25% of the value. The mortgage payment was really high though, because they had refinanced it a few years ago to a short 15 year term, hoping to have the mortgage paid off before they retired. The mortgage payment in Mr. Jones' situation, was choking the life out of him.
We looked at several scenarios and Mr. Jones decided on this one:
He refinanced his mortgage back to a 30 year term with a lower fixed rate to get the payment as low as possible. He rolled the biggest part of the credit card debt, especially the cards with the exorbitantly high interest rates. By consolidating his high debt payments all into his new 30 year mortgage by refinancing, he lowered his monthly payment by about $750/month.
Mr. Jones then set up a small monthly payment plan with the medical collection companies. He used some of the $750/month savings from refinancing his mortgage to wipe out even more debt. Now he was seeing light at the end of his tunnel.
By setting up a plan to systematically pay off his debt, he figured that in less than 5 years when the biggest part of his debt was paid off, he could start paying all of the $750/month that he was saving and start prepaying his principle on his mortgage so he could still pay off his mortgage early.
My client, Mr. Jones, was enjoying some hero status with other family members because of the steps he took to overcome what seemed to be insurmountable odds. Not only did he quickly get his debt back under control but he was still going to get to pay his mortgage off early.
Who are the Challenged today?
Homebuyers who are having to compete with multiple offer situations. In some cases, to get the house they want, they cannot ask the seller to pay their costs, and they may have to offer significantly over the home's list price to get their offer accepted.

Builders are struggling with a shorter supply of lumber, contract help and rising costs before they can get the home completed and sold.
REAL ESTATE TIP OF THE WEEK (Tom King has 1 to 1.5 minutes to share a real estate related money-saving or time-saving tip):
Tom's tip: Before you put your house on the market, make sure you have the proper measurements.
Tom shares an example of a homeowner who had added a bonus room to one side of the home. The measurements for the addition were not notated on the online sites and the homeowner forgot to add the dimensions of the added heated space. When this homeowner set the price and sold the home, he lost out on several thousand dollars that he could have gotten if he knew what his house was worth before he sold it. Consult with a good realtor. If you are engaging in a cash deal, hire a reputable appraiser to do the market research and properly measure the home.
Jo's Tip: Tom and I are peering through our famous Magic Binoculars where you can see back into the mists of the past when you look through one end. When you look through the opposite end you can barely see into the cloudy future. After time looking through our Magic Binoculars here is I interpret what I see: We are not currently in a housing bubble and with the shortage of homes for sale now and a large emerging homebuying group from the Millennial Generation and Generation Z, we are not seeing a housing bubble in the next few years. In fact, Forbes magazine predicts a strong housing market for the next seven years.
As far as affordability, homes are still affordable, even with the median home prices increasing in the double digits. Wages are increasing too and mortgage rates are still low. Those three in combination are warding off the housing affordability problem. However, we need to watch where interest rates go. If we see inflation on the rise, you will probably see interest rates go up too.
Hedge against inflation- The financial headlines point to inflation moving into a more permanent position in our economy, robbing the value of our savings today when we have to pay more for things we need with that money tomorrow. Financial advisors seated across my mortgage desk from me over the years have pointed out how well real estate protected the wealth of homeowners during times of inflation. As prices on goods and services went up, the value of the real estate went up too. Another protective hedge against inflation has been the fixed-rate mortgage payment. This hedge of protection served them really well if they enjoyed a low fixed rate mortgage.
Higher interest rates can be a budget buster- Plenty of mortgage customers have purchased a home and locked in a 30-year fixed rate mortgage to protect themselves against a market where interest rates are going up. Others have refinanced their home to a low fixed mortgage rate, paying off the first mortgage and their variable rate home equity line of credit and variable rate credit cards. Getting rid of the variable rate mortgages can shelter these borrowers against a rising interest rate environment. Make Your Plan. Work Your Plan. If the deal works for you today, do it today. Connect with me at www.JoGarner.com (901) 482-0354.
ANNOUNCEMENTS:
Talk Shoppe offers free networking & education to anyone interested in real estate or in business or in health and wellness. Talk Shoppe meets every Wednesday 9A-10A CT at Concorde Career College 5100 Poplar Ave 1st floor Memphis, TN (Clark Tower). You can also join the even on zoom. Go to www.TalkShoppe.com and click the Events tab for the link to get into the event online. This Wednesday November 17th, 2021 Miranda Griffin of www.healthymidsouth.net and business consultant Tim Flesner present: "Mapping Out Your Life of Great Health." Miranda Griffin has an inspiring personal story of overcoming a crippling illness. Business consultant Tim Flesner of Business Management Solutions has an encouraging message too.
Talk Shoppe events are free thanks to sponsors like Mary Lou Nowak, owner of Mid-South Home Helpers. Mary Lou knows what to do to assist your aging or handicapped loved one to remain comfortably and safely in their own home. She offers you the new 4-pronged care program to maximize the services you can receive at a much lower cost. Contact Mary Lou Nowak at 901 414-9696
3. consult with your certified financial and legal advisers and formulate your own view of the future and the path you need to take to prepare for the future.
4. Subscribe at www.JoGarner.com and you can get our weekly blog posts with podcasts conveniently in your inbox.
5. Real Estate Mortgage Shoppe reminds you to MAKE YOUR PLAN. LET'S WORK YOUR PLAN. IF THE DEAL WORKS FOR YOU TODAY, DO IT TODAY.
SPECIAL NOTE: REAL ESTATE MORTGAGE SHOPPE RECOMMENDS THAT YOU CONSULT WITH A FINANCIAL, LEGAL OR OTHER CERTIFIED, LICENSED PROFESSIONAL BEFORE ACTING OR INVESTING ON ANYTHING YOU HEAR OR SEE FROM THE CONTENT ON THIS SHOW OR BLOG POSTS. THE INFORMATION WE SHARE ON REAL ESTATE MORTGAGE SHOPPE IS GENERAL IN NATURE MEANT FOR GENERAL EDUCATIONAL PURPOSES ONLY. ALL EXAMPLES GIVEN FOR ILLUSTRATION PURPOSES ON REAL ESTATE MORTGAGE SHOPPE AND ARE BASED ON TRUE STORIES BUT WE USE FICTIONAL CHARACTERS AND DO NOT DIRECTLY REFLECT REAL PEOPLE OR EXACT DETAILS IN ANY OF THE SITUATIONS.
QUOTE CORNER:
The quote of the week: "Through perseverance many people win success out of what seemed destined to be certain failure." Benjamin Disraeli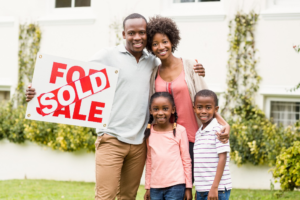 ____________________________________________________________________________________
REJOINDERS:
Lynn and Troy McDonald of Erin McDonald Insurance Agency (901) 849-7101

Rob Draughon and Shelley Rothman of Griffin Clift Everton and Maschmeyer real estate attorneys (901) 752-1133

Pat Goldstein, realtor with Crye-Leike Realtors in West TN and North Mississippi (901) 606-2000
Transitional Music: "I Might Be Cheap, But I'm Not Broke" by Rik Roberts; "Money Song" by the Muppets; "Good Advice" by Allan Sherman; "Memphis" for the tribute to Jimmy Ogle and the Look Back Memphis Trivia Contest
________________________________________________________________________
ABOUT TOM KING, REAL ESTATE APPRAISER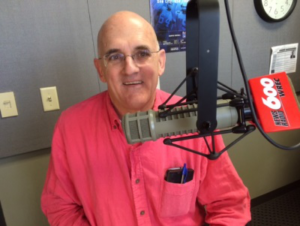 Tom is a well- respected and sought after appraiser in Memphis, Tennessee.  He is a second generation appraiser with 40 years of experience.  He has been elected to the Memphis Area Association of Realtors Board of Directors three times.  
Tom is a certified residential appraiser in Tennessee.  He have appraised over 20,000 homes in his career.  A graduate from the University of Tennessee with a degree in real estate, Tom is also a Certified Relocation Professional (CRP).  Tom also has vast experience in dealing appraising real estate for pre-listing sales, cash buyers, divorce settlements, estate settlements. (901) 487-6989
___________________________________________________________________
ABOUT JO GARNER-MORTGAGE LOAN OFFICER: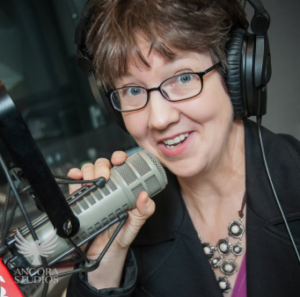 WHAT DO YOU WANT TO ACCOMPLISH WITH YOUR MORTGAGE?
www.JoGarner.com (901) 482 0354 jo@jogarner.com twitter @jogarner NMLS# 757308 (currently working with Sierra Pacific Mortgage, Inc)
"Whatever YOUR personal priorities are, my job is to help you get the mortgage terms that will give you bragging rights when you talk about it and help you score on hitting your goals ."
As a mortgage loan officer, my job is to help you get to the benefits you want from your financing terms. What is most important to you? I can help you find the financing terms that will help you get to what you want. What is your comfort level on a house payment? How much are you comfortable paying down,? What type of financing do you need to get the house you want to buy or refinance?
Different clients have different priorities in life—some are buying their first home with very little down payment funds. Some are recovering from medical challenges, divorces or preparing to send children to college and some are embarking on a long term goal of buying properties to build rental income."
Jo Garner is a mortgage officer with extensive knowledge in tailoring mortgages to her customers who are refinancing or purchasing homes all over the country. She offers conventional, FHA, VA or other loan programs for refinancing and purchases.
Jo can help you look at rent vs buy, when it makes sense to refinance, how to get the best deal on your home purchase financing.
Jo Garner has been in the real estate/financing business for over 25 years.  She got her start in Portland, Maine where she first began her real estate career. She received her real estate education from the University of Southern Maine  and was personally mentored in San Diego, California  by Robert G. Allen, author of Nothing Down, Creating Wealth and The Challenge.
On moving back to West Tennessee in 1987, she went into business buying and selling discounted owner-financed notes secured on real estate.  In 1990 Jo went to work for a residential mortgage company and has been a mortgage loan officer for over 25 years.  Her goal is to offer excellent, affordable service to her customers, tailoring the loan programs to the specific needs of her clients. 
In addition to her work in the mortgage field, Jo Garner  is the primary sponsor and founder of Talk Shoppe in Memphis. www.TalkShoppe.com Jo Garner also host the radio show Real Estate Mortgage Shoppe airing on News Radio AM 600 WREC and iHeart Radio with podcasts and show notes published on www.JoGarner.com