LET'S GET STARTED…
(Jo) (Good morning, Memphis! Welcome to our internet listeners and podcast listeners across the 50 states! You're on Real Estate Mortgage Shoppe. I'm your host, Jo Garner, Mortgage Loan Officer. You can connect with me at www.JoGarner.com. Our general topic REASONS TO LOVE MEMPHIS-WHERE WE LIVE, WORK & BUY OUR HOMES. . Call us while we are live today February 11th, 2023 at 901 535 9732.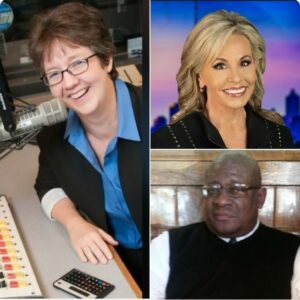 (Tom King has a few seconds to introduce himself as a real estate appraiser with Bill King Appraisal Service and regular co-host on Real Estate Mortgage Shoppe)
INTRODUCING ANDREW CLARK SENIOR
Welcome to the Real Estate Mortgage Shoppe Studio, Andrew Clark Sr. You are a long-time, well-known and loved radio talk show host for the Andrew Clark Sr Show right here on WREC Saturdays 11AM CT. Andrew, no matter what the issue, you give your opinion as an independent. Lots of people feel like they know you as a respected friend, because you are the person we listen to when we are driving or listening to the radio at home or at the office. (Take a couple of minutes to introduce yourself. We will also be hearing more from you during the show) (Andrew Clark Sr has about two minutes to intro himself and give his preliminary comments about Memphis)
INTRODUCING VALERIE CALHOUN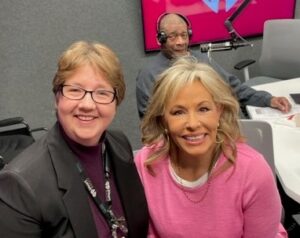 For the first time in the Real Estate Mortgage Shoppe studio we are so happy to have Valerie Calhoun, co-host of the Emmy award-winning newscast Good Morning Memphis on Fox 13. Valerie you also won multiple emmy awards for your investigative and feature reporting. You are listed in Tennessee's Journalism Hall of Fame. You have lived in Memphis for over twenty years. You have seen the good and the bad but you celebrate with us so many GOOD things about Memphis. (Valerie has about about three minutes or so for this first segment to introduce herself d start launching into some of her reasons for why we love Memphis)-Valerie will have more time to continue sharing about reasons to love Memphis throughout the show
REASONS TO LOVE MEMPHIS REAL ESTATE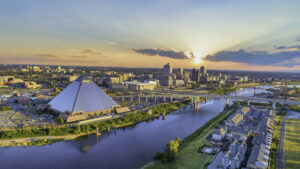 (Jo) As I believe we can all agree, Memphis, just like several other big cities, we have some issues that we need to work hard at improving. As a mortgage loan officer for over thirty years in Memphis, I meet people who love Memphis. They want to live in Memphis, work in Memphis and buy their home in Memphis.
Here are just a few reasons I love Memphis. #1 Some of the finest, most generous people I know live in Memphis. In fact, Memphis is known as the most generous city. People are ready, willing to help others.
Memphis is touted as one of the top cities that offer good quality, affordable housing. We have a very good standard of living and a low cost of living.
Memphis offers opportunity to younger professionals who want to make their mark and effect positive changes in a big city. Memphis is the second-largest metropolitan area in the State of TN and yet it is small enough for a younger up and coming professional to be a big fish making noticeable, positive waves.
Memphis is a melting pot of various demographics, industries and a distribution center for the country.
If you want to buy a home in Memphis, historically Memphis has been a stable real estate market that appreciates over time without huge swings in home values. The home buying market is strong as compared to cities around the country and the rental market is strong also.
What do YOU want to accomplish with YOUR mortgage? Make your plan lets work your plan. If the deal works for you today, let's do it today. I can make the mortgage process easy for you. Connect with me online or over the phone or in person www.JoGarner.com
(other comments from Valerie Calhoun, Andrew Clark Sr and Tom until we go to break at 9:15am)
You're on Real Estate Mortgage Shoppe. I'm your host, Jo Garner, licensed Mortgage Originator. Connect with me at www.JoGarner.com What do YOU want to accomplish with YOUR mortgage? Make your plan. I can help you Work your plan. If the deal works for you today, let's DO IT TODAY. When we come back we will be hearing more from Emmy-award winning Memphis news anchor Valerie Calhoun, well-known WREC talk show host Andrew Clark Sr and expert real estate appraiser, Tom King.
2nd segment 9:18 am to 9:30 am
TOPICS ON REASONS TO LOVE MEMPHIS BY :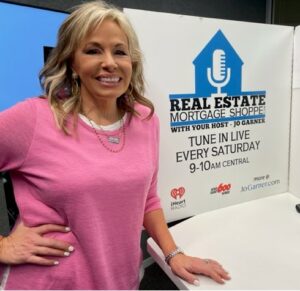 VALERIE CALHOUN, NEWS ANCHOR "GOOD MORNING MEMPHIS" CHANNEL 13 MEMPHIS
St Jude Children's Hospital is the crown jewel of Memphis, TN for all the work they do treating and healing children from all over the world.

Stax Museum is another iconic place in Memphis. They have programs to train young people to be musicians. You must see Issac Haye's Cadillac.
Memphis is a leader in faith. Valerie mentions several churches and Reverend Bill Adkins and Rev Keith Norman

Memphis Convention Center

Graceland

The Memphis Zoo is rated #1 in the nation. The Zoo is the place to go for Zoo Boo and other parties.

Tina Turner -the Musical will be playing at the Orpheum this coming week. Tina Turner is from right outside of Memphis

Valerie engages in conversation about the great places to eat in Memphis
Uncle Lou's chicken on Millbranch Rd –he will make you feel right at home. He has been featured on the Food Network
Rendevous Bar-b-que-slip down the back alley and to the stairs going to a wonderful dining experience with waiters who have been serving for decades.
(other restaurants mentioned—including the Cozy Corner where people fly from around the country to eat there. They make the best Cornish Hen dishes)
Beale St is listed as one of the most iconic streets in America. Beale St is known for being a melting pot of delta blues, jazz, rock' n' roll, R&B and gospel.
ANDREW CLARK, SR, TALK RADIO HOST OF
THE "ANDREW CLARK SENIOR SHOW" News Radio AM 600 WREC Memphis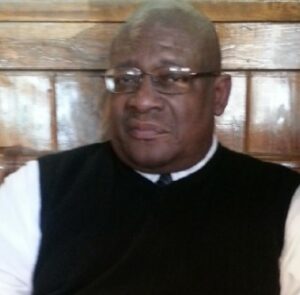 Memphis is the Distribution Center.

St Jude is a big part of the heart and soul of Memphis. People living in Memphis are generous to give and others outside the area too. St Jude Children's Hospital treats the children at no costs to the patient and the patient's family. The people in the city love children.

About Stax Museum – These young people they are training to be musicians then take their talents and skills to the world.

Andrew tells the audience he is a Ribs Aficionado. Loves Memphis bar-b-que ribs at Neely's, Corky's, Rendevous

Church of God in Christ (COGIC) is back to meeting in Memphis which brings business to the economy.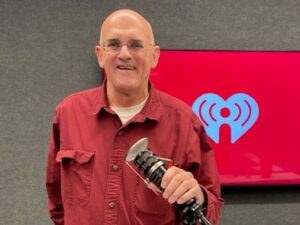 TOM KING, BILL KING APPRAISAL SERVICE & CO-HOST OF REAL ESTATE MORTGAGE SHOPPE
Memphis can get anything delivered anywhere
Federal Express
Railway
Runways for Airport
Riverways for boats and barges
Roadways for trucks Multiple highways
Memphis has good tasting water and lots of it from the aquifer

Tom tells the story of a real estate investor from overseas who met with Tom and told him he had come to Memphis to buy 800 homes for investment.
Tom asked him why he was buying so many homes in Memphis.
He replied, "I have studied the markets and the best place in the world to buy real estate is in Memphis, TN."
Tom mentions the multiple billion dollar expansion St Jude is doing in Memphis that will bring more people and jobs to the area.

The Memphis Zoo is rated as the best zoo in the nation.

Tom's ancestor was the mayor of Binghampton when the city limits of Memphis ended at the Parkways.
3rd segment following 9:30 break starting about 9:35 to 9:45 AM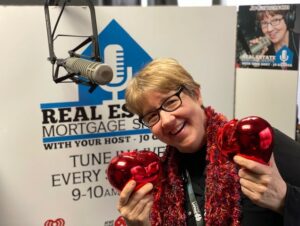 EXAMPLES OF HOW MY MORTGAGE CLIENTS FEEL THE LOVE WHEN THEY BUY THEIR HOMES IN MEMPHIS
Stephanie Step-Up If you can't afford the big house that you want today, buy a smaller home to sell later as a first-step toward getting your bigger forever home.
Ivan Investor Ivan wanted to build wealth that would give him an income so he could retire early in life. He started small and gradually bought several rental homes over the last ten years to build a nice income from the rental properties. He still hasn't retired but is getting closer to the day.
Frankie First-Time Home Buyer- Frankie is tired of paying rent and ready to forge his own better future. He has okay credit but not a lot of money to put down. Frankie qualifies for a fixed-rate government-backed loan with down payment assistance. Every time Frankie makes a mortgage payment he is building equity and wealth by owning his own home.
Let's talk about some ways you can accomplish some of your life dreams using just the right mortgage.
Connect with me at www.JoGarner.com You can call me or text me at jo@jogarner.com. I can help you make the process easy and you will feel great about your accomplishment.
Jo mentions BB King Restaurant and Beale St being the place to take tourist
Jo talks about the entertaining and informative Memphis History lectures by the Shelby County/Memphis Historian, Jimmy Ogle. Search on Google for Jimmy Ogle Memphis History Lectures at the Pink Palace. Once you start listening, you will not want to stop. Jimmy tells the stories of people and situations behind the stats. Also you can go to JimmyOgle.com
Bellevue Church has a long and beautiful history in Memphis. The world knows Bellevue from their podcasts called "Love Worth Finding" from the late pastor Adrien Rogers.
4th segment following 9:45 am break about 9:48 to 9:56 am
REAL ESTATE TIP OF THE WEEK Tom King has about a minute to give a real estate tip===Refers to the story of the real estate investor who was from out of the country who said he was buying here because Memphis was the best place in the world to buy real estate.
Jo Garner gives quick tip about how to become wealthy in Memphis, TN. As a mortgage loan officer for over 30 years in Memphis, I have worked with families for more than one generation. The people who prosper the most are those who buy their home early in life. They make a habit of saving money and investing it every pay period. Some of these former customers own two of three houses now.
Start by owning your own house and saving-investing your money off the top and, one day you will look back and find yourself very prosperous.
ANNOUNCEMENTS FROM SPONSORS:
Talk Shoppe offers free networking & education to anyone interested in real estate or in business or in health and wellness. Talk Shoppe meets every Wednesday 9A-10A CT at Concorde Career College 5100 Poplar the 1
st
floor in the Memphis Clark Tower and also on zoom. Go to www.TalkShoppe.com and click the Events tab for the link to get into the event online.
Feb 15th, 2023 9AM CT
Leah Anne Morse of ALL THINGS NEW will present "SAYING GOOD-BYE TO EXTRA STUFF AND GOOD-BYE TO STRESS"
Thank you to Darlene Kemp of Vista Points (Special Needs Trust) for sponsoring Talk Shoppe for our community and for helping support this radio show. When you want your loved ones with special needs to have the resources they need one day when are not with them. Vistapoints.org

Happy Valentines Day this week! Let that special person know you love them. LOVE—that is the answer. Spread the love.
4. Subscribe at www.JoGarner.com and you can get our weekly blog posts with podcasts conveniently in your inbox.
5. Real Estate Mortgage Shoppe reminds you to MAKE YOUR PLAN. LET'S WORK YOUR PLAN. IF THE DEAL WORKS FOR YOU TODAY, DO IT TODAY.
LEGAL STUFF: SPECIAL NOTE: REAL ESTATE MORTGAGE SHOPPE RECOMMENDS THAT YOU CONSULT WITH A FINANCIAL, LEGAL OR OTHER CERTIFIED, LICENSED PROFESSIONAL BEFORE ACTING OR INVESTING ON ANYTHING YOU HEAR OR SEE FROM THE CONTENT ON THIS SHOW OR BLOG POSTS. THE INFORMATION WE SHARE ON REAL ESTATE MORTGAGE SHOPPE IS GENERAL IN NATURE MEANT FOR GENERAL EDUCATIONAL PURPOSES ONLY AND NOT AN OFFER TO LEND.. ALL EXAMPLES GIVEN FOR ILLUSTRATION PURPOSES ON REAL ESTATE MORTGAGE SHOPPE AND ARE BASED ON TRUE STORIES BUT WE USE FICTIONAL CHARACTERS AND DO NOT DIRECTLY REFLECT REAL PEOPLE OR EXACT DETAILS IN ANY OF THE SITUATIONS.
QUOTE CORNER:
FAMOUS MEMPHIS QUOTES:
"The first time I saw my wife, Marjorie, I was doing a stand up in Memphis, and she was sitting on the front row. Afterwards, I walked up and said, "Ma'am, I'm going to marry you one day." And 15 years later I did." Steve Harvey
"Man, that record came out and was real big in Memphis. They started playing it, and it got real big.. Don't know why-the lyrics had not meaning." Elvis Presley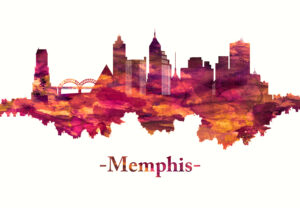 ____________________________________________________________________________________
REJOINDERS:
Don Lawler, MemphisStorytellers.com Memphis, TN

Troy and Lynn McDonald Erin McDonald Insurance 901 849-7101

Terri Murphy, author & trainer terrimurphy.com
Transitional Music: "Proud Mary" by Tina Turner; "Graceland" by Paul Simon; "Memphis in the Meantime" by Hiatt and the Goners
PICK UP YOUR COPY OF "CHOOSING THE BEST MORTGAGE-THE QUICKEST WAY TO THE LIFE YOU WANT" by: JO GARNER
An essential guide for real estate professionals and their customers.
Now on Amazon and Barnes and Noble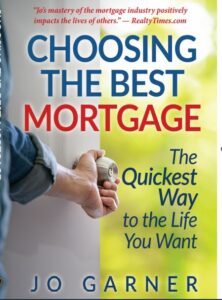 ABOUT TOM KING, REAL ESTATE APPRAISER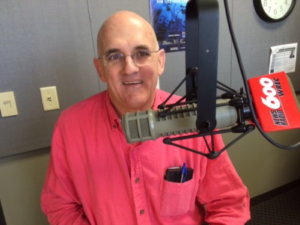 Tom is a well- respected and sought after appraiser in Memphis, Tennessee.  He is a second generation appraiser with 40 years of experience.  He has been elected to the Memphis Area Association of Realtors Board of Directors three times.  
Tom is a certified residential appraiser in Tennessee.  He have appraised over 20,000 homes in his career.  A graduate from the University of Tennessee with a degree in real estate, Tom is also a Certified Relocation Professional (CRP).  Tom also has vast experience in dealing appraising real estate for pre-listing sales, cash buyers, divorce settlements, estate settlements. (901) 487-6989
ABOUT VALERIE CALHOUN, CHANNEL 13 FOX MEMPHIS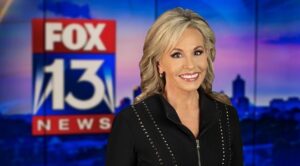 Valerie Calhoun is co-host of the Emmy Award-winning newscast, Good Morning Memphis. Valerie is in the Tennessee Journalism Hall of Fame. She has won multiple Emmy Awards for her investigative and feature reporting.
Valerie is from East Tennessee but Memphis is home now. She joined WHBQ-TV in December 1995. Prior to that, Valerie honed her journalism skills at smaller markets in the Carolinas, Alabama, and at WCYB-TV in the Tri-Cities.
Valerie is on the advisory board for Southern Reins Center for Equine Therapy and volunteers as a horse leader and side walker during the fall, winter, and spring sessions. She is a former board member at the Juvenile Diabetes Research Foundation.
Valerie is frequently called to host and emcee events in the community. Some of the events she hosts each year include the Memphis Business Journal's Super Women in Business Awards, Macy's Meet the Experts, the Jockeys and Juleps fundraiser, and author events at Novel.
ANDREW CLARK SR, iHEART Radio Talk Show Host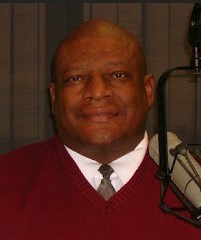 Host of "The Andrew Clark Sr Show" on News Radio AM 600 WREC, 92.1 FM & on the iHEART app
Here are some things listeners have said about Andrew Clark Sr
"…a man of character; that loves this city; speaks the truth; listens to and appreciates the opinions of everyone; informs; maintains local, regional and national information that is necessary to the listening public…" Jim Gambill. Listener
"…He is the best I've heard, period…" J Fortanas, listener
Andrew Clark Sr has been a voice for Memphis for several years He is well-known, respected and loved by many listeners.
ABOUT JO GARNER-MORTGAGE LOAN OFFICER: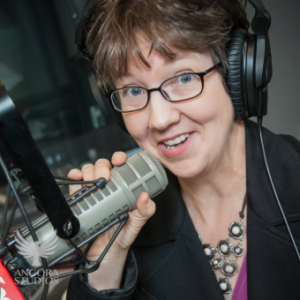 WHAT DO YOU WANT TO ACCOMPLISH WITH YOUR MORTGAGE?
www.JoGarner.com (901) 482 0354 jo@jogarner.com twitter @jogarner NMLS# 757308
(currently working with Cardinal Financial Company, Limited Partnership NMLS #66247 equal housing opportunity 2645 Appling Rd 102 Memphis, TN 38133 ) Online loan application https://online.cardinalfinancial.com/#/p/apply/jogarner
www.cardinalfinancial.org for licensing info www.nmlsconsumeraccess.org/EntityDetails.aspx/company/66247 "Whatever YOUR personal priorities are, my job is to help you get the mortgage terms that will give you bragging rights when you talk about it and help you score on hitting your goals ."
As a mortgage loan officer, my job is to help you get to the benefits you want from your financing terms. What is most important to you? I can help you find the financing terms that will help you get to what you want. What is your comfort level on a house payment? How much are you comfortable paying down,? What type of financing do you need to get the house you want to buy or refinance?
Different clients have different priorities in life—some are buying their first home with very little down payment funds. Some are recovering from medical challenges, divorces or preparing to send children to college and some are embarking on a long term goal of buying properties to build rental income."
Jo Garner is a mortgage officer with extensive knowledge in tailoring mortgages to her customers who are refinancing or purchasing homes all over the country. She offers conventional, FHA, VA or other loan programs for refinancing and purchases.
Jo can help you look at rent vs buy, when it makes sense to refinance, how to get the best deal on your home purchase financing.
Jo Garner has been in the real estate/financing business for over 25 years.  She grew up in West Tennessee and got her start in real estate in Portland, Maine where she first began her real estate career. She received her real estate education from the University of Southern Maine  and was personally mentored in San Diego, California  by Robert G. Allen, author of Nothing Down, Creating Wealth and The Challenge.
On moving back to West Tennessee in 1987, she went into business buying and selling discounted owner-financed notes secured on real estate.  In 1990 Jo went to work for a residential mortgage company and has been a mortgage loan officer for over 25 years.  Her goal is to offer excellent, affordable service to her customers, tailoring the loan programs to the specific needs of her clients. 
In addition to her work in the mortgage field, Jo Garner  is the primary sponsor and founder of Talk Shoppe in Memphis. www.TalkShoppe.com Jo Garner also host the radio show Real Estate Mortgage Shoppe airing on News Radio AM 600 WREC and iHeart Radio with podcasts and show notes published on www.JoGarner.com Pick up Jo Garner's book on Amazon or Barnes and Noble "Choosing the Best Mortgage