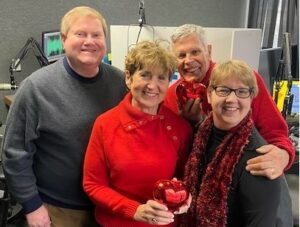 The real estate and mortgage markets are showing both homebuyers and home sellers the love right now. I will be sharing some stories how some of my mortgage clients climbed over obstacles and the benefits they enjoy today because they own their own home. Troy and Lynn McDonald of Erin McDonald Insurance Agency will be sharing some insurance money-saving tips. Attorney Anthony Bradley will be covering some helpful information we need when it comes to estate planning for your family.
What do YOU want to accomplish with YOUR mortgage? Let's explore your financing options. Call me at (901) 482-0354 or connect at www.JoGarner.com Subscribe at www.JoGarner.com to get Real Estate Mortgage Shoppe podcasts with show notes weekly.
To Your Success,
Jo Garner, Mortgage Loan Officer NMLS# 757308
GOOD MORNING WELCOME
Good morning, Memphis! Welcome to our internet listeners and podcast listeners across the 50 states! You're on Real Estate Mortgage Shoppe. I'm your host, Jo Garner, Mortgage Loan Officer. You can connect with me at www.JoGarner.com. Our general topic is REASONS TO LOVE OWNING YOUR OWN HOME, THE FINANCING AND YOUR FAMILY. Subscribe to get Real Estate Mortgage Shoppe podcasts with show notes at www.JoGarner.com Call us while we're live today February 13, 2021 at (901) 535-9732.
INTRODUCING TROY AND LYNN MCDONALD OF ERIN MCDONALD INSURANCE AGENCY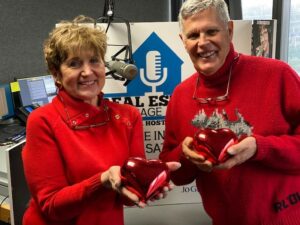 Back in the co-host chair we have Troy and Lynn McDonald of Erin McDonald Insurance Agency. Troy and Lynn, you both are models for the rest of us of over-the-top customer service in the insurance business. You have been sponsoring free education and networking for our local community and beyond through Talk Shoppe. Take a moment and tell our listeners a little about yourself and the services you offer your clients…(Troy and Lynn have about 1 min to intro themselves)
(Troy and Lynn to introduce attorney Anthony Bradley)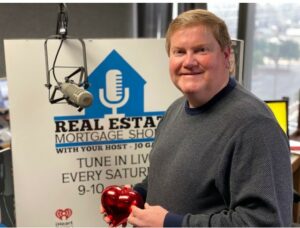 (Anthony Bradley has about 45 secs to talk about himself and what he does with estate planning and helping veterans get full benefits)
(Jo) It's all about the love on our Valentine's Day show. The thing I enjoy most in my day-to-day work as a mortgage loan officer for over 30 years is the invitation from my clients to travel down their homebuying journey with them as their lender. I get to hear from these clients occasionally and get caught up on their lives which has made it clear, time after time, that the benefits of owning your own home are endless.
Rochelle Murdoch's story—A sense of accomplishment finally buying her home at age 40
Rochelle Murdoch heaved the brown moving box labeled "CDs & DVDs" off the sofa, plunking it down on the nearby end table. She collapsed onto the clear spot on the sofa between other boxes, kicking her legs up to rest on the coffee table.
At 40 years old Rochelle felt the satisfying sense of accomplishment of owning her first house. Her family and friends would return the next day to continue the celebration. They would help her unpack, hang curtains and transform the house to her own sanctuary—her very own home.
She could only ask, "Why didn't I do this sooner?"
Rochelle had always thought owning a house required lots of money down and a high mortgage payment. A real estate agent she met at church showed her that with an Affordable loan with and low interest rate she could get into a house for a minimum of $500 using a down payment assistance program. Her payments would be less than her rent—not to mention other benefits like having a low, fixed principal and interest payment that would never increase. Even with taxes and insurance that could fluctuate, the mortgage payment was already about 25% lower than what the market rent was requiring for the area. She would not have to dread the increase in rent every year ever again.
Rochelle felt confident satisfaction that she was now on the road to building some personal wealth for herself. As she paid the mortgage down and when the real estate values grew, the wealth would be hers and not someone else's. If she decided to move one day, she had a chance to make a profit or, if it was tough to sell a home later one, she could rent it to a tenant and make some income that way. Rochelle smiled at the fact she had options now that she could never enjoy when she was just renting someone else's home.
What do YOU want to accomplish with YOUR mortgage? Make your plan. Work Your Plan. If the Deal Works for your today, Let's do it today. Call me at (901) 482-0354 or email Jo@JoGarner.com
(Jo) Troy and Lynn McDonald of Erin McDonald Insurance Agency, once we have purchased our home, what are the best ways we can protect our home and family with insurance? Troy and Lynn launching their topic until 9:15 break. Continuing their topic and Anthony in the next segment after the 9:15 break
You're on Real Estate Mortgage Shoppe. I'm your host, Jo Garner, Mortgage Loan Officer. What do YOU want to accomplish with your mortgage? Make your plan. Let's work your plan if the deal works for you today, let's do it today. Connect with me at www.JoGarner.com (901) 482-0354. When we come back Troy and Lynn McDonald of Erin McDonald Insurance Agency and attorney Anthony Bradley will be sharing more about how to best protect yourself and those you love with the right insurance and planning.
THE LOOK BACK MEMPHIS TRIVIA CONTEST
2nd segment after 9:15 break: Our Look Back Memphis Trivia Contest is brought to you by notable Memphis historian, Jimmy Ogle. Twelve of his Memphis History lectures entitled Making Memphis – Storytelling by Jimmy Ogle may be viewed by Googling "JIMMY OGLE PINK PALACE". View at JimmyOgle.com. . The Look Back Memphis Trivia Contest is sponsored by John and Jennifer Lawhon of Lawhon Landscape (901) 754-7474 the Lawhon's can help you plan your landscaping if you have a BIG, BIG project or a smaller project or you can do the big project in phases . The Lawhons are giving away a $25 gift card to the first person with the correct trivia answer. If you know the answer to our trivia question, call us at 901 535 WREC 901 535-9732.
Garner # 190 * 02/13/21
Center For Southern Folklore
Question: I began on Peabody Avenue in 1972, moved to Beale Street (4 locations in 20 years) and now I back with "Peabody" in my name, on South Main Street. Who am I?
Hint: I have had the same "boss" for 49 years!
Hint: My areas cover shopping, food, arts & crafts and even music.
Hint: I once produced the largest free festival in Memphis annually.
Final Hint: I am "all about" the culture of the Delta and Memphis.
Answer: Center For Southern Folklore.   The Center for Southern Folklore is located on South Main Street in Downtown Memphis in the Peabody Place development. The Center is a private non-profit organization dedicated to documenting and celebrating the people, music and traditions of the region. When one comes to the Center, you're entering the home for what we love and treasure about the South. One can shop and peruse The Folklore Store to find unique gifts and works of art that speak to and about the South.  One can even have a cup of coffee and Miss Ella's peach cobbler then come back at night to have a beer and hear a band. Judy Peiser is the Executive Director of the Center!

One can explore The Heritage Hall & Galleries and sit in our "media lounge" to view some of our documentaries about the South.  Come back later and you just might catch a band or host your own unforgettable event in our unique spaces. Every year during the Labor Day weekend we present our signature event: The Memphis Music & Heritage Festival.  It's a family friendly, free festival that includes five stages of music, dance, storytelling, food and more – it's the hootenanny that showcases the culture and traditions of the Delta region that we are pledged to "preserve and protect".[www.southernfolklore.com, 901-525-3655]
Jimmy Ogle has retired from walking tours in Memphis. Twelve of his Memphis History lectures from the Pink Palace entitled Making Memphis – Storytelling by Jimmy Ogle, and now more than ten hours Downtown Walking Tours are FREE on the internet at . . . You Tube Jimmy Ogle.
View JimmyOgle.com for more info!
CALLER: BILL EMMERLING OF VISTA POINTS SPECIAL NEEDS TRUST COMPANY -Helping you set up a trust and administrating the trust to care for your disabled or special needs loved one on day when you cannot care for them. www.vistapoints.org
TOPICS COVERED BY TROY AND LYNN MCDONALD, ERIN MCDONALD INSURANCE AGENCY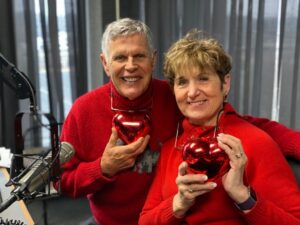 What is an umbrella policy and why is it good for some homeowners to own this type insurance?

What are your top tips on life insurance?

What are your tips on long-term care insurance?
TOPICS COVERED BY ESTATE ATTORNEY ANTHONY BRADLEY OF THE BRADLEY LAW FIRM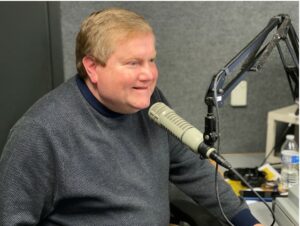 Tips on estate planning which assets to convert to a trust and how to best structure your family trust
_________________________________________________________
TOPICS COVERED BY JO GARNER, MORTGAGE LOAN OFFICER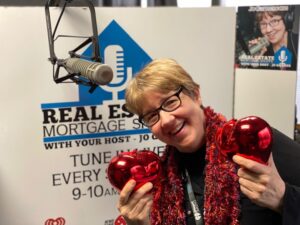 The real estate and mortgage markets are showing both homebuyers and home sellers the love right now. Many sellers are seeing more equity in their homes today than they could have imagined a few years ago. Homebuyers are getting bragging rights when they lock in rates so low that when the mortgage company tells them the estimated total monthly payment on a house they want to buy they ask, "Are you SERIOUS? I thought the payment would be so much higher?"
Nope, the mortgage payment is really THAT LOW. But this week and next week mortgage loan officers like me will be watching the trend to see if pricing on these low mortgage rates will start trending up again or stay on the low side.
Here are just a few of the reasons homeowners LOVE owning their own home:
Homebuyers today can lock in a rate that can many times help them enjoy a mortgage payment over 20% to 25% LESS than what they would pay on a comparable rental property. As paycheck goes up, the home buyer with a fixed rate Principal and interest payment can enjoy more abundant discretionary income year after year.

Freedom to create the home of their dreams. Check your covenants and restrictions in your neighborhood, but homeowners have more freedom to design their living space to the way they personally want to live. Renters would need permission from the landlord to make some of the changes.

More possibilities to enjoy multiple exit strategies. The general rule for renters is that, when they move away from the property, they take nothing with them except their belongings. On the other hand, the homeowner has some options. If the house has gone up in value and the mortgage is paid down a bit, the homeowner may opt to sell the home for a profit. Another option, if the housing market is in a slump one day when they homeowner gets ready to move, he or she might rent the home to tenants for an income.

Source of emergency funds if needed. In an emergency, the homeowner can opt to apply for a second mortgage to cover an unexpected expense and tap into some of the equity in the home. Some homeowners, over the years, have used an equity line of credit for funds to invest in buying more income-producing real estate properties. The stories of how homeowners have enjoyed owning their own home are endless.

Bo Binkin's story- planning the grand escape from city life to the freedom of the country
Bo Binkins never liked the city life. He grew up in the city because his father was a successful mechanic for a trucking company. But his soul was set free to soar when he and his family would go camping, hunting and fishing out on the land their family owned. He could smell the flowers, feel the fresh breeze in his hair, hear the tweeting of birds and the splashing of the fish on the end of his fishing line.
As a kid he visualized himself hauling his fishing boat behind his truck and parking next to his farm house in the country. Year after year Bo worked, just like his dad, as a mechanic in a big shop downtown. He got married and his wife and children were the focus of his time and almost all of his money. Getting to go fishing with his dad and some friends now and again kept his soul happy, but he yearned to live every day in the wide-open country.
Several times Bo tried to get approved to buy a house in the country but kept getting turned down because the house he was trying to buy on his budget was too beat up. Another time he was turned down for a mortgage because his credit scores were too low. He felt hopeless, like he could never catch a break. His wife and his friends kept encouraging him not to give up.
One day when Bo was fishing with his brother, they were talking about what they wanted to do in life. Bo's brother suggested that Bo visit a loan officer he knew who could help him with his credit and could find him a loan that did not require a lot of money down.
For Bo Binkins, the day he got preapproved for the 100% USDA Rural Housing loan was a happy day, only to be surpassed by the day he closed on the little farm house out in the country with the covered shed all ready to park the boat he would one day own. He could finally breathe in fresh air and a life full of possibilities.
The 100% USDA Rural Housing Loan worked best for Bo because he had almost no money to put down, except his emergency fund which he needed to keep in savings. The sellers of the little farm house agreed to pay Bo's closing costs and prepaid taxes and insurance, so Bo got to buy his home with zero money down. The payment was affordable with the fixed rate that was lower than the rates offered on conventional loan programs. The monthly fee for this program was much less than the monthly fees on some other loan programs too. The USDA Rural Housing program was more forgiving with his credit scores being a little below average. These were the major factors on the Rural Housing program that helped make Bo Binkins and his family very happy.
Other loan programs with different terms can help customers with different priorities to get a perfect fit with financing they can love buying or refinancing their home
Talk about move up borrowers
Talk about borrowers refinancing to lower rate and payment, borrowers lowering rate and shortening the term on mortgage and borrowers f
REAL ESTATE TIP OF THE WEEK (Anthony Bradley offers a tip (about putting your family trust together now to avoid probate time and costs later.—leave the car out of the trust to protect the trust assets from the liability often caused by driving accidents)
Troy and Lynn McDonald offer a tip -To give you and your family extra security and protection, make some adjustments to your home and car insurance policies so that you can add an umbrella insurance policy without costing you any extra money.
ANNOUNCEMENTS:
Talk Shoppe offers free networking & education to anyone interested in real estate, business or health and wellness. Talk Shoppe meets every Wednesday 9A-10A by going to www.TalkShoppe.com (shoppe), then click the Upcoming Events tab. You will see the virtual zoom web address. This Wednesday February 17th, 2021 9AM join us for "Preventing Heart Attacks & Cardiac Arrest-Understanding the Signs and Symptoms" by Lavern Banks Johnson, MSN, APRN, FNP-BC Family Nurse Practitioner.
Talk Shoppe events are free thanks to supporters like Tim Gilliland of www.BackupRX.com When you need to recover lost data on your computer, you will feel very thankful when you call Tim at BackupRX and simply download all your data and system files immediately when you need it. Contact BackupRX about getting your data automatically backed-up at www.BackupRX.com
Thank you to Taylor Morse of Cartridge World in Collierville, TN. If you are working from your home like a lot of people, you probably would be happier if you could save about 25% or more on your printing costs. For some well-engineered recycled print cartridges that last a long time, contact Taylor Morse at Cartridge World in Collierville, TN (901) 489-9565
2. It's cold outside! Be safe this holiday weekend! Check on your elderly neighbors. Remember to provide some food and water, and a warm, dry place to sleep for a stray animal.
4. Subscribe at www.JoGarner.com and you can get our weekly blog posts with podcasts conveniently in your inbox.
5. Real Estate Mortgage Shoppe reminds you to MAKE YOUR PLAN. LET'S WORK YOUR PLAN. IF THE DEAL WORKS FOR YOU TODAY, DO IT TODAY.
SPECIAL NOTE: REAL ESTATE MORTGAGE SHOPPE RECOMMENDS THAT YOU CONSULT WITH A FINANCIAL, LEGAL OR OTHER CERTIFIED, LICENSED PROFESSIONAL BEFORE ACTING OR INVESTING ON ANYTHING YOU HEAR OR SEE FROM THE CONTENT ON THIS SHOW OR BLOG POSTS. THE INFORMATION WE SHARE ON REAL ESTATE MORTGAGE SHOPPE IS GENERAL IN NATURE MEANT FOR GENERAL EDUCATIONAL PURPOSES ONLY. ALL EXAMPLES GIVEN FOR ILLUSTRATION PURPOSES ON REAL ESTATE MORTGAGE SHOPPE AND ARE BASED ON TRUE STORIES BUT CHANGE NAMES AND CERTAIN DETAILS THAT DO NOT AFFECT THE INTEGRITY OF POINTS WE ARE MAKING IN THE EXAMPLES.
QUOTE CORNER:
FunnyQuotes.com "They say 'don't try this at home,' so I'm coming over to your house to try it."
FunnyQuotes.com "Please excuse the mess. Our family is making memories."
____________________________________________________________________________________
REJOINDERS:
Ed Hill, Masters Roofing (901) 273-6594

Pat Goldstein, Crye-leike Realtors (901) 606-2000

Mark McLaurine, Refrigeration Unlimited. (901) 216-7782
Transitional Music: "Running Bare" by Jim Nesbitt; "Home" by Roger Miller; "We Are A Family" by Sister Sledge; "Memphis" by Johnny Rivers for the Look Back Memphis Trivia Contest
_____________________________________________________________________________________
ABOUT ATTORNEY ANTHONY BRADLEY: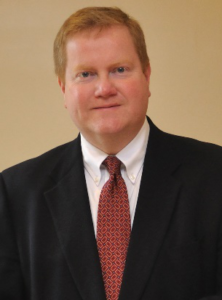 J. Anthony Bradley, Attorney
VA-Accredited Attorney
LL.M Taxation,
CPA(Retired)
J. Anthony Bradley is an Estate Planning and Elder Law Attorney. He is also a VA Accredited Attorney. With offices in in Germantown, TN, he practices in the areas of Probate Administration and Estate Planning, including: Wills, Irrevocable and Revocable Trusts, Conservatorships, Durable Powers of Attorney, Special Needs Trusts Planning, Miller's Trusts, Elder Care Planning & Protection, Veterans Administration Pension Planning, including the Non-service-connected VA Aid & Attendance Improved Pension and Service-connected Disability Claims (including Agent Orange & Nehmer Claims), as well as Social Security Disability Claims.
Anthony's practice areas also include Business Law, Real Estate, and Self-Directed IRA's. He represents clients in Tennessee, Mississippi, Arkansas, and Kentucky. He is also a CPA (inactive).
He earned his Bachelor of Accounting, Master of Accountancy, and Juris Doctor from the University of Mississippi. He earned his LL.M in Taxation from the University of Miami. He was a judicial law clerk for Justice James L. Roberts of the Mississippi Supreme Court.
He was named as one of the Mid-South Rising Stars in 2008 and 2009. He was a 2-time recipient of the FIVE STAR Best in Client Satisfaction designation for Memphis He is a recipient of the Memphis Business Journal Forty Under 40 Award. He has been selected to Super Lawyers in the years 2010 through 2016.
He was admitted to the Mississippi Bar in 1996, the Tennessee Bar in 1998, the Arkansas Bar in 2006, and the Kentucky Bar in 2012. He is an Active Participant in Toys For Tots He has earned Martindale-Hubbell® Client Distinction Award based upon clients' ratings. He has been named a Five Star Wealth Manager by Five Star Professional.
He is a leading Mid-south educator in the area of the VA Aid & Attendance Improved Pension and other topics related to Estate Planning and Elder Law. He has also been a frequent guest contributor to television news legal segments on FOX13 News "Ask the Attorney" live broadcasts and News Channel 3 for over 10 years.
ABOUT TROY AND LYNN MCDONALD- ERIN MCDONALD INSURANCE AGENCY:
LYNN- I have worked for the same insurance company for 22 years and very much enjoy helping people manage risk through proper insurance coverage. We have a large agency and are well staff to take care of our clients need.
Specialties:Working with Landlords and Investors (901) 849-7101
_____________________________________________________________________________________
ABOUT JO GARNER-MORTGAGE LOAN OFFICER: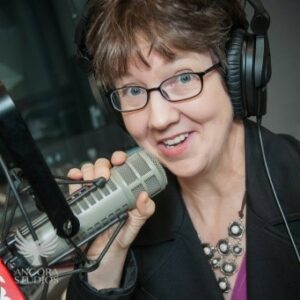 WHAT DO YOU WANT TO ACCOMPLISH WITH YOUR MORTGAGE?
www.JoGarner.com (901) 482 0354 jo@jogarner.com twitter @jogarner NMLS# 757308 (currently working with Sierra Pacific Mortgage, Inc)
"Whatever YOUR personal priorities are, my job is to help you get the mortgage terms that will give you bragging rights when you talk about it and help you score on hitting your goals ."
As a mortgage loan officer, my job is to help you get to the benefits you want from your financing terms. What is most important to you? I can help you find the financing terms that will help you get to what you want. What is your comfort level on a house payment? How much are you comfortable paying down,? What type of financing do you need to get the house you want to buy or refinance?
Different clients have different priorities in life—some are buying their first home with very little down payment funds. Some are recovering from medical challenges, divorces or preparing to send children to college and some are embarking on a long term goal of buying properties to build rental income."
Jo Garner is a mortgage officer with extensive knowledge in tailoring mortgages to her customers who are refinancing or purchasing homes all over the country. She offers conventional, FHA, VA or other loan programs for refinancing and purchases.
Jo can help you look at rent vs buy, when it makes sense to refinance, how to get the best deal on your home purchase financing.
Jo Garner has been in the real estate/financing business for over 25 years.  She got her start in Portland, Maine where she first began her real estate career. She received her real estate education from the University of Southern Maine  and was personally mentored in San Diego, California  by Robert G. Allen, author of Nothing Down, Creating Wealth and The Challenge.
On moving back to West Tennessee in 1987, she went into business buying and selling discounted owner-financed notes secured on real estate.  In 1990 Jo went to work for a residential mortgage company and has been a mortgage loan officer for over 25 years.  Her goal is to offer excellent, affordable service to her customers, tailoring the loan programs to the specific needs of her clients. 
In addition to her work in the mortgage field, Jo Garner  is the primary sponsor and founder of Talk Shoppe in Memphis. www.TalkShoppe.com Jo Garner also host the radio show Real Estate Mortgage Shoppe airing on News Radio AM 600 WREC and iHeart Radio with podcasts and show notes published on www.JoGarner.com