Today you will hear some stories of how people have rearranged their financing and their lifestyles to better care for their families. I will be talking about the top two things homebuyers can do to enjoy their home with less pressure during turbulent times. Mary Lou Nowak of Mid-South Home Helpers will be sharing some examples of how you can provide quality care for your aging or handicapped loved one but at less cost.
What do YOU want to accomplish with YOUR mortgage? What loan program will work best for you for a home purchase or refinance? Call me at (901) 482-0354. Subscribe for Real Estate Mortgage Shoppe weekly podcast with show notes and pictures www.JoGarner.com   
To Your Success,
Jo Garner, Mortgage Loan Officer NMLS #757308 (901) 482-0354 Jo@JoGarner.com
Good morning, Memphis! Welcome to our internet listeners and podcast listeners across the 50 states! You're on Real Estate Mortgage Shoppe. I'm your host, Jo Garner, Mortgage Loan Officer. You can connect with me at www.JoGarner.com. Our general topic is SAFETY FIRST FOR SETTING UP YOUR MORTGAGE TERMS & ASSISTANCE FOR ELDERLY LOVED ONES AT HOME. Subscribe to get weekly Real Estate Mortgage Shoppe podcasts with show notes at www.JoGarner.com Call us live today August 14, 2021 at (901) 535-9732
INTRODUCING MARY LOU NOWAK OF MID-SOUTH HOME HELPERS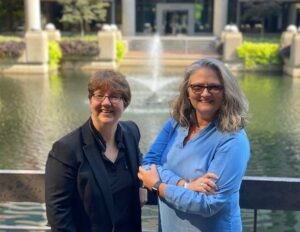 Back in the co-host chair we Mary Lou Nowak of Mid-South Home Helpers. You offer non-medical assistance to help our aging and handicapped loved ones stay comfortably and safely in their homes. You have a lot of people singing your praises, Mary Lou. People say you truly Know What to Do. Tell our listeners a little bit about yourself and what Mid-South Home Helpers does for your clients. (Mary Lou introduces herself and shares about the services Home Helpers offers their clients…)
(Jo) Individuals and families around the country have been experiencing turbulent times over the last year. Even though some routines have returned to normal, others have not. The rising costs of living is showing up with higher inflation numbers. Rents have gone up in the Memphis, TN area 13.5% year-over-year. Prices on homes are appreciating at double-digit percentages. Due to continued demand for housing from the Millennial generation and the upcoming Generation Z, demand and prices on homes is predicted to continue to rise.
What can you do to stay safe and comfortably secure in your home and with your finances? How do you keep your house payments affordable so you and your family can enjoy living life together ?
Know your comfort level for a payment and down payment. Experts on podcasts and financial posts suggest keeping your total house payment under 33% of your gross income. They recommend keeping your total house payment and payments on other debt no more than 43% of your gross income. It's a feeling of satisfaction knowing that as the value on your home goes up, and the balance on the mortgage gradually gets paid down, you are building wealth for yourself and those you love.
. Don't rely on the mortgage loan officer to tell you what you can afford. Mortgage software often approves borrowers for up to 50% or more for their total income-to-debt ratio. How can you enjoy life if you are tied down with over 50% debt?. Keep enough savings in the emergency fund to get your family through an emergency. Some need a full three to six month's living expenses available in the bank. Others need a full 12 months cushion.
Create multiple profitable exit strategies. Susan was trying to decide to rent or buy a home. "I don't feel like I can afford a mortgage. What if I want to move?" Susan put together a team consisting of a reputable realtor, a lender, and her financial advisor. Susan's realtor found her a home in a neighborhood with a long-term track record of going up in value. Rents were going up too. The FHA mortgage that Susan was getting had a qualifying assumable clause in it.
Susan felt more secure and comfortable with her decision to buy a home instead of renting. If the market was not good for selling a home when she was ready to sell, she could always rent the house to tenants and make a profit. A future buyer might pay her a large chunk of money one day to qualify with the mortgage company for assuming the payments on a lower interest rate loan.
MAKE YOUR PLAN. LET'S WORK YOUR PLAN. IF THE DEAL WORKS FOR YOU TODAY, LET'S DO IT TODAY. Connect with me at www.JoGarner.com. Email me at Jo@JoGarner.com or just call me at (901) 482-0354.
(Jo) Mary Lou Nowak, owner of Mid-South Home Helpers, you have been helping your clients learn smart ways to get the best in -home non-medical assistance in the home of their elderly or handicapped loved ones. You taught them how they can get that care at a more affordable cost. (Mary Lou launches into her topics until 9:15 am break (about 2-3 min). She can also continue in next segment. )
You're on Real Estate Mortgage Shoppe. I'm your host, Jo Garner, Mortgage Loan Officer. What do YOU want to accomplish with your mortgage? Make your plan. Let's work your plan if the deal works for you today, let's do it today. When we come back we will be hearing more from Mary Lou Nowak owner of Mid-Home Helpers. We will also be hearing from Miranda Griffin of www.HealthyMidSouth.om
TALK SHOPPE BUSINESS TIP FOR REAL ESTATE PROS
2nd segment after 9:15 advertising break – (producer to start the song "Taking Care of Business" by Bachman Turner Overdrive –but bring the volume down before the lyrics start) It's time to talk shop with Talk Shoppe's Business Tip For Real Estate Professionals. Talk Shoppe is a marketing company offering free education and networking to anyone interested in real estate or in business and health and wellness. Talk Shoppe is made possible by the financial support of its sponsors. For more about Talk Shoppe, go to www.TalkShoppe.com (shoppe) For our Talk Shoppe Business Tip today we have Talk Shoppe sponsor Miranda Griffin of www.healthymidsouth.net. Miranda has given me and others at Talk Shoppe some quick, simple routines to use throughout the day for keeping us healthy. You remind us to "invest in ourselves, because we are all we've got." Miranda Griffin of www.HealthyMidSouth.net , what is our Talk Shoppe Business Tip for Real Estate Professionals today? (Miranda has about 1 minute or so to share some of her wisdom )
Miranda Griffin, how do we contact you? (901) 859-2410.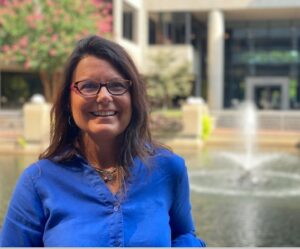 ___________________________________________________________
TOPICS COVERED BY MARY LOU NOWAK OF MID-SOUTH HOME HELPERS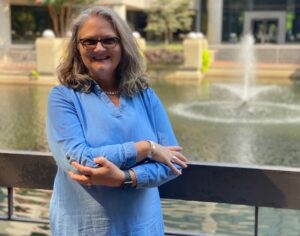 Questions 
SUMMARIZE AGAIN SOME OF THE SERVICES MID-SOUTH HOME HELPERS OFFERS YOUR CLIENTS

GIVE SOME EXAMPLES OF EACH OF THE SERVICES YOU OFFER AND HOW YOUR CLIENTS BENEFIT FROM THEM

TALK ABOUT THE EXPANDED 4-PRONGS OF CARE SERVICES THAT YOU OFFER YOUR CLIENTS
Care by care-givers safely in the client's own home

Monitoring devices available like the panic button to call for help

Wellness calls

Prepared meals and very light house keeping tasks to help the clients
GIVE SOME EXAMPLES OF HOW THIS WORKS FOR THE FAMILIES AND YOUR CLIENTS
TOPICS COVERED BY JO GARNER, MORTGAGE LOAN OFFICER: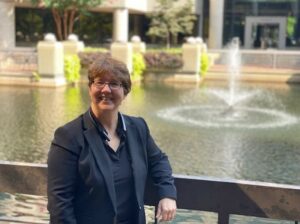 YOUR BUDGET WILL TELL YOU WHAT YOU CAN AFFORD ON A MORTAGE NOTE. STAY IN THOSE COMFORTABLE LIMITS
When I was doing budget counseling for my church a few years ago, we worked with families who found themselves spending more than they earned for a number of reasons due to a loss of work or expenses due to an illness in the family or legal bills. To get a reality check on what money is coming in and what is going out, get the last 6 months bank statements and credit card statements. If you have time review all 12 months bank statements.
If you only have time for 3 months, then use 3 months. As you go through each transaction, add the dollar amount into categories like utilities, food, gasoline, internet/cable, mortgage, car payment, entertainment, business expenses and so on. Take your latest paystubs and itemize the deductions like taxes, FICA, deductions for insurance and other stuff. What is left that actually goes into your bank account. That is your net income. Add to your expenses bills you pay once or twice a year like car tags, property taxes, homeowners insurance and occasional bills like that. Now you know where you need to cut back in order to have adequate savings. Call some of these companies and see if you can get a discount on their product or services
Lots of financing experts suggest keeping your total house note under 38% of your gross income. For all of your payments on car loans, student loans, credit cards, other loans, including your new house are suggested to stay under 43% of your gross income. Some mortgage underwriting software will preapprove your loan with a debt ratio as high as 50% or 55%. Stick to a mortgage with a house payment that you can comfortably afford.
B. YOU CAN SEARCH OUT METHODS TO BUY A HIGHER PRICE HOUSE AND STILL KEEP THE PAYMENT AFFORDABLE.
RACHET UP THE CREDIT SCORE TO RATCH DOWN THE PRICE OF MORTGAGE RATE-PHILLIP AND FARRAH FENTON'S STORY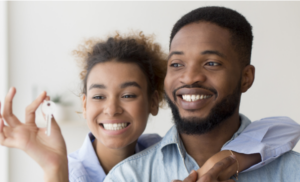 Phillip and Farrah Fenton had been married over a year and expecting their first child. As newly- weds, they didn't mind living cramped in a tiny house in a family member's backyard. But, now they had the baby to think about. Phillip's credit score was suffering because of some bills he had not paid and others he had racked up from his carefree college days.
In order to put himself and his family in a better position, Phillip and I talked about his plans. He disciplined himself with the help of his wife to aggressively pay down the balances on his revolving credit card accounts to keep the owed balances under 30% usage on each of the lines of credit. His credit score started improving.
After adding several points to his credit score, Phillip was in a position to get a lot lower mortgage interest rate. Bragging rights for the Fenton's. Since their credit score was now much higher, the Fenton's mortgage rate was much lower, making their house payment a little lower on the higher priced home . Now Phillip and Farrah had more money to spend on their baby.
One way you can get started improving your credit scores is to pull the free credit report the government allows you to get once a year from www.annualcreditreport.com Review it for errors and look for ways to get your revolving credit balances paid down and maintained as low as possible —using less than 30% if possible on your credit lines and making your payments on time.
C. THINK OUTSIDE THE BOX WHEN CONSIDERING A CHANGE IN YOUR LIVING ARRANGEMENTS.
Downsizing, Upsizing, buying additional homes or changing locations are all transitions that require some thought, including how to make the changes work with your budget. A good example of changing your living arrangements is Intergenerational Bonding. Intergenerational bonding is a growing trend when the parents and their adult children decide, once again, to live under one roof.
Lilly Lovelace's story—Do You Love where you live and need to make changes -Do I Stay of Do I Go?
Does the layout of your home work well for you and your family? Are you in close proximity to people and places that make living in your current location convenient? Do you have a good relationship with your neighbors?
Lilly Lovelace (not her real name) called me with this dilemma-should I stay or should I go? Instead of downsizing after retiring, she invited her daughter and son-in-law to go in together to buy a larger home with a mother-in-law wing and sell Lilly's home.
The problem was that her daughter's family really liked the old home place, its land and the pond and woods out back and the layout of the house. Ms. Lovelace had a licensed contractor come out and look at the feasibility and costs of separate living unit to the existing homeplace so that Lilly could have her private space.
The family looked at other homes and got estimates on what it would costs with money down and payments per month on other homes with the right layout and proximity to work and shopping and doctor's offices. They compared these numbers to what it would costs to remodel and add the extra living space onto Lilly's existing home. The decision ended up being to make the modifications to the home and for everyone to live in remodeled existing home instead of moving.
They compared doing a cash out refinance on the home to get the funds to remodel or getting an interest-only home equity line of credit to cover the costs of remodeling. Since the daughter's family and Linda would be taking over the mortgage payments, the decision on how to finance the remodeling of the home would be a group decision.
If YOU are in a similar situation where you want to compare the cost of multiple options, give me a call after this show at (901) 482-0354. We can compare together some financing scenarios on some of your options.
I also know some excellent contractors and other professionals that can give you estimates on the costs of some of the projects you want to do. Let's talk. Call me directly at (901) 482-0354 or you can connect with me at www.JoGarner.com
REAL ESTATE TIP OF THE WEEK (Miranda Griffin to offer another tip 1 to 1.5 minutes to share):
Mary Lou Nowak to offer a tip related to her expertise 1 min approx.
ANNOUNCEMENTS: (Mary Lou to announce the Talk Shoppe event )
Talk Shoppe offers free networking & education to anyone interested in real estate or in business. Talk Shoppe meets every Wednesday 9A-10A by going to www.TalkShoppe.com (shoppe), then click the Upcoming Events tab. You will see the virtual zoom web address. This Wednesday August 18, 2021 9AM join us for the presentation "Is There A Place For Grace?" from Expert Health Speaker Panel: Mary Lou Nowak of Mid-South Home Helpers (non-medical care assistance in the home) , Kelly Inman of Next Day Access (installation of stair lifts, grab bars and wheel chair ramps)
Access; Leah Anne Morse of All Things New (organizing your downsizing events, estate sales and other life style transitions) You can find all of these professionals at Talk Shoppe www.TalkShoppe.com
(Miranda gives a shout out to two of the Talk Shoppe sponsors)
Talk Shoppe events are free thanks to supporters like business consultant Tim Flesner of Business Management Solutions. If you want to move toward your goals faster in your business, connect with Tim Flesner at (901) 213-7830
Thank you to Talk Shoppe supporter Taylor Morse of Cartridge World of Collierville. Save 30% or more on your printing costs at home or at work. Call Taylor Morse at 901 853-3230
4. Subscribe at www.JoGarner.com and you can get our weekly blog posts with podcasts conveniently in your inbox.
5. Real Estate Mortgage Shoppe reminds you to MAKE YOUR PLAN. LET'S WORK YOUR PLAN. IF THE DEAL WORKS FOR YOU TODAY, DO IT TODAY.
SPECIAL NOTE: REAL ESTATE MORTGAGE SHOPPE RECOMMENDS THAT YOU CONSULT WITH A FINANCIAL, LEGAL OR OTHER CERTIFIED, LICENSED PROFESSIONAL BEFORE ACTING OR INVESTING ON ANYTHING YOU HEAR OR SEE FROM THE CONTENT ON THIS SHOW OR BLOG POSTS. THE INFORMATION WE SHARE ON REAL ESTATE MORTGAGE SHOPPE IS GENERAL IN NATURE MEANT FOR GENERAL EDUCATIONAL PURPOSES ONLY. ALL EXAMPLES GIVEN FOR ILLUSTRATION PURPOSES ON REAL ESTATE MORTGAGE SHOPPE AND ARE BASED ON TRUE STORIES BUT CHANGE NAMES AND CERTAIN DETAILS THAT DO NOT AFFECT THE INTEGRITY OF POINTS WE ARE MAKING IN THE EXAMPLES.
QUOTE CORNER:
"Financial independence is the ability to live from the income of your own personal resources." Jim Rohn
"I'm a caregiver. I don't have a problem with caffeine. I have a problem without caffeine. Memesmonkey.com
____________________________________________________________________________________
REJOINDERS:
Troy and Lynn McDonald of Erin McDonald Insurance Agency 901 849-7101

Ed Hill of Masters Roofing in Memphis (901) 273-6594

Leah Anne Morse of All Things New 901 488-9733
Transitional Music: "I'll Be" by Reba McIntyre; "Safe and Sound" by Capital Cities; "Good Life" by One Republic; "Taking Care of Business" by Bachman Turner Overdrive for the Talk Shoppe Business Tip for Real Estate Pros
_____________________________________________________________________________________
Jo Rook, real estate investor and Director of Healing Ministry at Church of the Harvest in Olive Branch, MS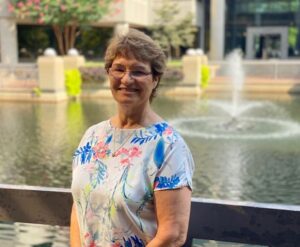 ( Jo Rook does 30 sec interview with Jo Garner on finding money to close – From Jo Garner's new book "Choosing The Best Mortgage-The Quickest Way to the Life You Want"
_____________________________________________________________________________________
ABOUT MARY LOU NOWAK OF MID-SOUTH HOME HELPERS
www.homehelpershomecare.com (901) 414-9696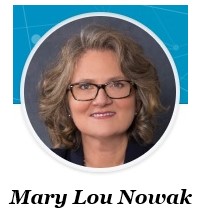 Mary Lou Nowak, managing partner of Mid-South Home Helpers and serves as Vice President of Marketing and 2018 Professional Conference Chairperson of Professional Network Of Aging. She is a professional who began client care at a 500 bed community hospital in 2001 and since, while working with seniors and their families as owner of Home Helpers became an expert in expediting long term care insurance policies saving families thousands. 
Home Helpers – (901) 414-9696
ABOUT MIRANDA GRIFFIN, WELLNESS COORDINATOR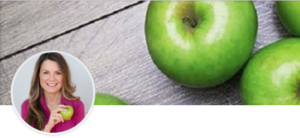 Miranda Griffin is a native Memphian with deep Southern roots.
Her journey from being diagnosed with RA & Lupus about 6 years ago, to getting off all 8 of her medications until now has placed a burning desire in her to share with others that it is never too late to start getting healthy.
In the past three years she has teamed up with other local healthcare professionals where they educate small groups, schools, churches, library's and businesses simple steps for a healthier lifestyle and longevity.
Understanding that you cannot thrive without your health and you cannot enjoy life if you are sick or have a debilitating illness or disease.
She always says
" invest in you you're all you've got!"
(901) 859-2410
___________________________________________________________________
ABOUT JO GARNER-MORTGAGE LOAN OFFICER: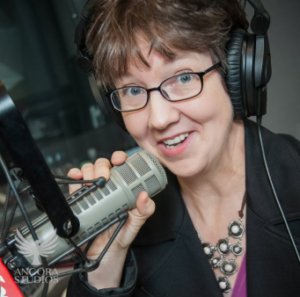 WHAT DO YOU WANT TO ACCOMPLISH WITH YOUR MORTGAGE?
www.JoGarner.com (901) 482 0354 jo@jogarner.com twitter @jogarner NMLS# 757308 (currently working with Sierra Pacific Mortgage, Inc)
"Whatever YOUR personal priorities are, my job is to help you get the mortgage terms that will give you bragging rights when you talk about it and help you score on hitting your goals ."
As a mortgage loan officer, my job is to help you get to the benefits you want from your financing terms. What is most important to you? I can help you find the financing terms that will help you get to what you want. What is your comfort level on a house payment? How much are you comfortable paying down,? What type of financing do you need to get the house you want to buy or refinance?
Different clients have different priorities in life—some are buying their first home with very little down payment funds. Some are recovering from medical challenges, divorces or preparing to send children to college and some are embarking on a long term goal of buying properties to build rental income."
Jo Garner is a mortgage officer with extensive knowledge in tailoring mortgages to her customers who are refinancing or purchasing homes all over the country. She offers conventional, FHA, VA or other loan programs for refinancing and purchases.
Jo can help you look at rent vs buy, when it makes sense to refinance, how to get the best deal on your home purchase financing.
Jo Garner has been in the real estate/financing business for over 25 years.  She got her start in Portland, Maine where she first began her real estate career. She received her real estate education from the University of Southern Maine  and was personally mentored in San Diego, California  by Robert G. Allen, author of Nothing Down, Creating Wealth and The Challenge.
On moving back to West Tennessee in 1987, she went into business buying and selling discounted owner-financed notes secured on real estate.  In 1990 Jo went to work for a residential mortgage company and has been a mortgage loan officer for over 25 years.  Her goal is to offer excellent, affordable service to her customers, tailoring the loan programs to the specific needs of her clients. 
In addition to her work in the mortgage field, Jo Garner  is the primary sponsor and founder of Talk Shoppe in Memphis. www.TalkShoppe.com Jo Garner also host the radio show Real Estate Mortgage Shoppe airing on News Radio AM 600 WREC and iHeart Radio with podcasts and show notes published on www.JoGarner.com