Today on Real Estate Mortgage Shoppe, lets look at how home buyers and homeowners can take advantage of some specific elements presenting themselves in the housing market and financial markets. I will be sharing some stories of what I am seeing from the mortgage desk and Tom King of Bill King Appraisal Company will give us his outlook on our real estate values and into the future.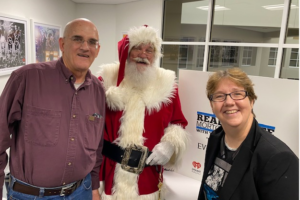 What do YOU want to accomplish with YOUR mortgage? Call me at 901 482-0354 and lets discuss your financing options. Subscribe www.JoGarner.com to get Real Estate Mortgage Shoppe podcast and show notes every week.
To listen to today's audio just click below!
To Your Success,
Jo Garner, Mortgage Loan Originator NMLS# 757308 (901) 482-0354 www.JoGarner.com
________________________________________________________________________________________________________________
LET'S GET STARTED…
(Jo) (Good morning, Memphis! Welcome to our internet listeners and podcast listeners across the 50 states! You're on Real Estate Mortgage Shoppe. I'm your host, Jo Garner, Mortgage Loan Officer. You can connect with me at www.JoGarner.com. Our general topic is SCORING WITH A WINNING STRATEGY GOING INTO THE 2023 REAL ESTATE AND FINANCING MARKET. Subscribe to get Real Estate Mortgage Shoppe weekly blogposts with podcasts at JoGarner.com Call us while we are live today NOVEMBER 5th, 2022 at 901 535 9732. Thank you to real estate closing attorneys Rob Draughon and Shelley Rothman of Griffin Clift Everton and Maschmeyer for sponsoring this episode of Real Estate Mortgage Shoppe. For your home purchase or refinance, call Rob Draughon and Shelley Rothman at 901 752-1133.
INTRODUCING TOM KING OF BILL KING APPRAISAL COMPANY
(Tom on good behavior today with our special guest, Santa Claus)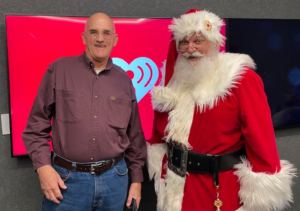 Tom King our expert real estate appraiser is back in the studio. Tom watches our home values very closely in Shelby County, Tipton County and Fayette Counties in Tennessee. Tom, you have been watching the real estate market and the value on our homes for over 40 years. Take a moment and introduce yourself, tell us what services you offer your appraisal clients. Then tell us what the real estate market looks like in our local area. (Tom takes about a minute or so to introduce himself. Tom has about 2- 3 minutes to talk about what he is seeing in the market place)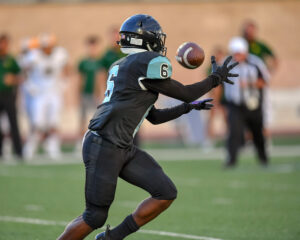 (Jo)

When you play at a sport, a game or when you invest your money. Do you typically use a strategy to get you a short-term win really quick? What would happen if you make your play today for a MUCH BIGGER WIN tomorrow or next year or the years after?
SHORT-SIGHTED STRATEGY COSTS ACTOR JAMES EARL JONES TENS OF MILLIONS OF DOLLARS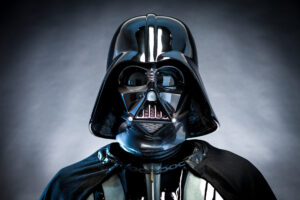 Back in the late 70's the movie Star Wars was being produced on a shoestring budget. Even the crew and the starring actors were convinced this movie would never make it. George Lucas, the mastermind of the movie, in an attempt to save upfront costs, made an offer to James Earl Jones to be the voice for Darth Vader in exchange for a percentage ownership in the profits of the movie instead of a flat $7,000 one-time payment. Jones said, "Seven thousand dollars was big money for me in those days. I was broke and needed the money to pay rent and buy groceries!" He took the one-time cash payment.
As we all know, Star Wars went on to become a massive international smash hit and cultural phenomenon, earning $775 million at the worldwide box office. Mr. Jones says today that he regrets his short-term strategy and wishes he had used the long-term strategy of taking a percentage ownership in the movie. How much did Jones give up? In a 2010 televised interview, Jones admitted this short-sightedness eventually cost him "tens of millions of dollars."
Very much like the outlook from the actors in crew during the production of the first Star Wars movie, national consumer confidence is down. Inflation is eating away our buying power. To fight inflation the Federal Reserve has been ratcheting up their Fed rate disrupting the bond market. Since mortgage rates are not tied to the Fed rate but they are tied closely to the bond market, when inflation is high, bond yields are climbing and pushing mortgage rates up with them. Mortgage rates have gone up over 3 points in a year. The rising mortgage rates is causing a normalizing of home prices. For the last two years, home prices have jumped about 20% year-over-year. Home prices are slowing down in their climb upward. Some areas are already seeing a correction downward of the listing prices of homes. This has caused consumer confidence to fall off and some people have even said they want to wait for rates and prices to come down before they buy a home. Be careful of this short-term strategy.
Later in the show I want to share with you some long-term strategies some of my mortgage clients are seizing the day. So stay tuned…
You're on Real Estate Mortgage Shoppe. I'm your host, Jo Garner, licensed Mortgage Originator. Connect with me at www.JoGarner.com What do YOU want to accomplish with YOUR mortgage? Make your plan. Work your plan. If the deal works for you today, let's DO IT TODAY. When we come back you will be getting more wisdom from our expert real estate appraiser, Tom King. Be on your best behavior. Santa Claus is dropping back into the Real Estate Mortgage Shoppe studio to share some of his wisdom too. See you back in just a moment.
2nd segment is after 9:15 break from about 9:18Am to 9:30 AM break
It's time to talk shop with Talk Shoppe's Business Tip For Real Estate Professionals. Talk Shoppe is a marketing company offering free education and networking to anyone interested in real estate or in business or health and wellness. Talk Shoppe is made possible by the financial support of its sponsors. For more about Talk Shoppe, go to www.TalkShoppe.com (shoppe) For our Talk Shoppe Business Tip today we have Talk Shoppe Sponsor who is someone dedicated to help others and make the holiday season memorable in SO MANY positive ways—SANTA CLAUS . I am THRILLED to have you in our studio. what is our Talk Shoppe Business Tip for Real Estate Professionals today?
TIP: Make sure you LISTEN to your customer first. Listen to what they need and want. Seek to truly help them the thing they are asking to get. Ask for what YOU need for them too. When both parties of the transaction are working well together- the synergy touches all parts of the transaction.
To book Santa Claus to come to your family event, your office or other holiday festivity, contact Chuck Bohannan (Santa Claus' booking agent) at 901 619- 6436 HoHoOnTheGo50@gmail.com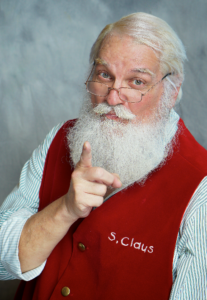 TOPICS COVERED BY TOM KING OF BILL KING APPRAISAL COMPANY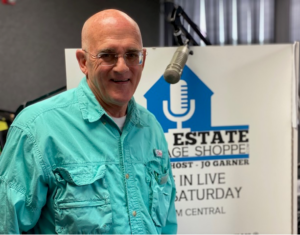 ________________________________
3rd segment following 9:30 break about 9:35 am to 9:45 am
OVERVIEW OF REAL ESTATE MARKET IN MEMPHIS MSA
During pandemic, what has happened this year and projections into 2023
What are strategies you see people using to take advantage of this market
TOPICS COVERED BY JO GARNER, LICENSED MORTGAGE LOAN ORIGINATOR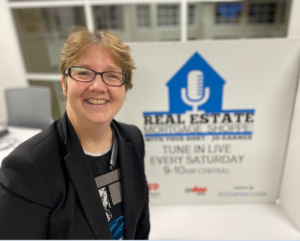 Remember the story we told earlier in the show about actor James Earl Jones, the voice of Darth Vader, who took a short term strategy that made him $7,000 instead of the long-term strategy that would have earned him tens of millions of dollars? He regrets his short-sightedness. But we all have had to learn how to avoid mistakes like this in life.
In our current housing and financing economy, inflation is eating away at our wealth. Inflation is the power pushing up mortgage rates which is reducing our buying power. But what if we take action on our long-term strategy instead of sitting on the fence?
If the Fed cannot get inflation down to an acceptable level the first part of 2023, mortgage rates are predicted to go higher and prices on homes lower. It may not cost you as much to buy a home but it will costs you a lot more on a mortgage payment. Based on this outlook economists indicate that you are still looking it costing you more to buy a house next year than now.
If the Fed is SUCCESSFUL in getting inflation down to an acceptable level the early part of next year, the outook is for mortgage rates to come down and prices on homes to go up. Looking at both outlooks, it still looks like it will cost less to buy a home now than to wait.
#1 For the first time in two years, homebuyers have a good chance of financing the home they really like. They have a better chance of of negotiating for sellers to help them with closing costs or other terms.
#2. If you can afford a home today and plan to stay in the area for 3 years or more, buying today and locking in a fixed rate mortgage gives you an opportunity to have an asset that historically goes up in value with a principal and interest payment that does not go up.
#3 Get registered on my Rate Watch program. When and if the mortgage rates drop down to 5% or below, you can refinance and lower your payment.   If mortgage rates go up, you have a P&I payment that will not increase.
Let's step into the huddle and take some notes on these strategic plays being made by three of my financially savvy mortgage clients. Are YOU one of these clients? Do you KNOW one of these clients?
Buy Now. Build Equity For Later- Lincoln Levittson's Story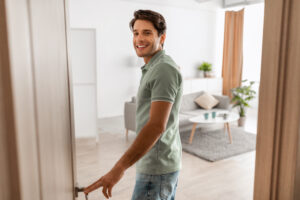 Lincoln Levittson was in his 30's and his friends always said had a good business head on his shoulders. Lincoln had purchased a home when he was much younger, but now he wanted to move up to a higher-priced home. "This next house will be my home but I want it to bring me a good return on my money one day too."
When Lincoln called me, he had found a home with a few acres in an area that Lincoln believed would be growing within the next three years. The mortgage rate today was higher than the rate on his old home. The advantage to the higher rate for Lincoln was that he did not have to wait in line behind fifteen other people to check out the new house. He knew he had to make his best offer to the seller, but at least he did not have to make an insanely high offer. .
"What's the principal and interest payment going to be," he asked me over the phone? He explained to me, "I don't care what the rate is. I just want to own the house. I can afford the payment now, and one day ,if these rates come down, we can refinance. I plan to enjoy living in this house for the next few years while the value goes up. One day I will sell it for a big payday." Lincoln Leavitt was thinking about his long-strategy game plan. He would enjoy living in the upscale home and he would enjoy watching the value go up over time.
Structure Flexibility Into Your Financial Strategy- Chika Chan's Wisdom
Chika Chan has a lot of wisdom to share with us. She retired several years ago to help care for her husband who fought a long illness before passing away. Chika took care of the house, raised her son and managed the finances. No matter what obstacles challenged her on her life path, Chika always found solution—a way over, under or around whatever the faced her. If you asked Chika on any day, "how are you, Ms. Chan?" She would give you a genuine smile and say she was doing just fine.
What was Chika Chan's secret to conquering the many roadblocks that tried to derail her? Always have a Plan B—and Plan C too.
Chika Chan made it a habit to save a little of their income every month. They paid extra on their mortgage with a goal of paying it off early. When they had to take care of family members and had other unexpected expenses, they used some of the savings to pull them out of the trouble. Ms. Chan's husband fell ill and Ms. Chan had to retire early to care for him. This further reduced their savings, but having the savings gave them some better options. When Ms.Chan's husband passed away, she had her home paid off. She owned a rental property with a 15 year mortgage that only had a few years before being paid off. Ms. Chan lived on this income and the dividends being paid to her from a large investment.
One day she got a letter in the mail from the investment company saying that the dividend she had been using for her living expenses would be cut in half in just a few months. Ms Chan thought about her dire situation if she would only receive half of the dividend income she needed.
She called me and told me about her dividend income being cut in half. "But I have a Plan B if you can help me," she said and I could hear her smiling. The mortgage on the rental property has been paid down over 50% since I took the loan out with you a few years ago. We did it on a 15 year payback plan because I wanted to pay it off. Now, let's refinance that loan back to a 30 year plan to reduce the payment. Even with the interest rate being two points higher, because she had paid down over 50 % of the balance and the loan would not be stretched over 30 years instead of 15 years, Ms.Chan's mortgage payment lowered almost enough to make up the cut in her dividend income. She told me she planned to
raise the rent to make up the small difference . Now she was working her Plan B AND Plan C.
Story about the customer who bought a home and renovated it using a temporary bank loan. His house renovations were completed and he had already moved into the house. But now the temporary bank loan needed to be paid off.
This was another solution we accomplished with a mortgage refinance loan. This customer could afford the fixed rate mortgage rate he got from me. His short term strategy was to get the bank paid off to avoid stiff penalties for missing the payoff deadline. His long-term strategy was to wait for mortgage rates to come down one day low enough so he could refinance to a lower rate and payment. I agreed to help him watch for that target rate.
4th segment following 9:45 am break about 9:48 to 9:56 am
REAL ESTATE TIP OF THE WEEK ( Tom King gives a money-saving or other good tip If you know you are in financial trouble and about to miss a mortgage payment, call and talk with your mortgage company. Sometimes a temporary modification can be implemented. If your home is moving toward foreclosure, cooperate with the bank or mortgage company. Your attitude and willingness to work with your lender has far-reaching effects. )
Santa: Prepare now to make this holiday season an extra positive memory for your friends and loved ones. Some things you can do don't costs a thing. Other ideas may cost money but be worth a lot more than the cash you spend.
Santa Claus is available to come visit at your home or office or other holiday event, but you need to book him early. Contact his booking agent for bookings and terms– Chuck Bohannan 901 619-6436 HoHoOnTheGo50@gmail.com
ANNOUNCEMENTS:
Talk Shoppe offers free networking & education to anyone interested in real estate or in business or in health and wellness. Talk Shoppe meets every Wednesday 9A-10A CT at Concorde Career College 5100 Poplar Ave 1st floor Memphis, TN (Clark Tower). You can also join the even on zoom. Go to www.TalkShoppe.com and click the Events tab for the link to get into the event online. This Wednesday November 9th 2022 9A CT November 9th, 2022  Brett Carter, "Preventing Winter Weather Home Disasters & What To Do If You Have One Anyway"ServiceMaster by Cornerstone, 901 832-6005
Thank you to these sponsors who make Talk Shoppe's free networking and education free to our community. Talk Shoppe could not offer the business building tools they offer without the special sponsors who contribute .
Thank you to Tim Gilliland of BackupRX.com Call Tim Gilliland of BackupRX.com to keep YOUR digital data save and backed up. When your computer crashes, it is a peaceful, confident feeling to be able to click a button and retrieve all of your data.
Thank you to Peggy Lau of Club Seacret for your contributions and commitment to our business community. If traveling alone or with friends and loved ones is on your bucket list, talk with Peggy about how you can travel where you want to go at a greatly reduced price (901 ) 289-0747
Thank you again to real estate attorneys Rob Draughon and Shelley Rothman of Griffin Clift Everton and Maschmeyer for sponsoring this episode of Real Estate Mortgage Shoppe. For your home purchase or refinance call Rob and Shelley at 901 752-1133
4. Subscribe at www.JoGarner.com and you can get our weekly blog posts with podcasts conveniently in your inbox.
5. Real Estate Mortgage Shoppe reminds you to MAKE YOUR PLAN. LET'S WORK YOUR PLAN. IF THE DEAL WORKS FOR YOU TODAY, DO IT TODAY.
LEGAL STUFF: SPECIAL NOTE: REAL ESTATE MORTGAGE SHOPPE RECOMMENDS THAT YOU CONSULT WITH A FINANCIAL, LEGAL OR OTHER CERTIFIED, LICENSED PROFESSIONAL BEFORE ACTING OR INVESTING ON ANYTHING YOU HEAR OR SEE FROM THE CONTENT ON THIS SHOW OR BLOG POSTS. THE INFORMATION WE SHARE ON REAL ESTATE MORTGAGE SHOPPE IS GENERAL IN NATURE MEANT FOR GENERAL EDUCATIONAL PURPOSES ONLY AND NOT AN OFFER TO LEND.. ALL EXAMPLES GIVEN FOR ILLUSTRATION PURPOSES ON REAL ESTATE MORTGAGE SHOPPE AND ARE BASED ON TRUE STORIES BUT WE USE FICTIONAL CHARACTERS AND DO NOT DIRECTLY REFLECT REAL PEOPLE OR EXACT DETAILS IN ANY OF THE SITUATIONS.
QUOTE CORNER: "Obstacles are what you see when you take your eye off the goal." Anonymous
____________________________________________________________________________________
REJOINDERS:
Ed Hill of Masters Roofing in Bartlett, TN

Jo Rook of Church of the Harvest

Leah Anne Morse of All Things New
Transitional Music: "I'm Winning by Santana; "We're Gonna' Win" by Bryan Adams ; "Unstoppable: by Sia; "Taking Care of Business: by Bachman Turner Overdrive for Talk Shoppe Business Tip For Real Estate Pros
PICK UP YOUR COPY OF "CHOOSING THE BEST MORTGAGE-THE QUICKEST WAY TO THE LIFE YOU WANT" by: JO GARNER
An essential guide for real estate professionals and their customers.
Now on Amazon and Barnes and Noble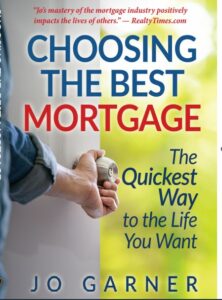 ABOUT TOM KING, APPRAISER WITH BILL KING COMPANY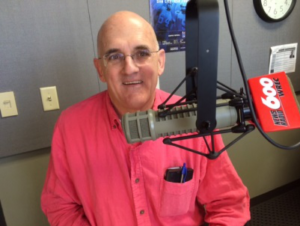 Tom is a well- respected and sought after appraiser in Memphis, Tennessee.  He is a second generation appraiser with 40 years of experience.  He has been elected to the Memphis Area Association of Realtors Board of Directors three times.  
Tom is a certified residential appraiser in Tennessee.  He have appraised over 20,000 homes in his career.  A graduate from the University of Tennessee with a degree in real estate, Tom is also a Certified Relocation Professional (CRP).  Tom also has vast experience in dealing appraising real estate for pre-listing sales, cash buyers, divorce settlements, estate settlements. (901) 487-6989
ABOUT JO GARNER-MORTGAGE LOAN OFFICER: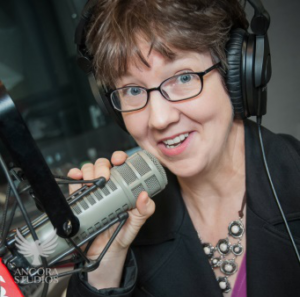 WHAT DO YOU WANT TO ACCOMPLISH WITH YOUR MORTGAGE?
www.JoGarner.com (901) 482 0354 jo@jogarner.com twitter @jogarner NMLS# 757308
(currently working with Cardinal Financial Company, Limited Partnership NMLS #66247 equal housing opportunity 2645 Appling Rd 102 Memphis, TN 38133 ) Online loan application https://online.cardinalfinancial.com/#/p/apply/jogarner
www.cardinalfinancial.org for licensing info www.nmlsconsumeraccess.org/EntityDetails.aspx/company/66247 "Whatever YOUR personal priorities are, my job is to help you get the mortgage terms that will give you bragging rights when you talk about it and help you score on hitting your goals ."
As a mortgage loan officer, my job is to help you get to the benefits you want from your financing terms. What is most important to you? I can help you find the financing terms that will help you get to what you want. What is your comfort level on a house payment? How much are you comfortable paying down,? What type of financing do you need to get the house you want to buy or refinance?
Different clients have different priorities in life—some are buying their first home with very little down payment funds. Some are recovering from medical challenges, divorces or preparing to send children to college and some are embarking on a long term goal of buying properties to build rental income."
Jo Garner is a mortgage officer with extensive knowledge in tailoring mortgages to her customers who are refinancing or purchasing homes all over the country. She offers conventional, FHA, VA or other loan programs for refinancing and purchases.
Jo can help you look at rent vs buy, when it makes sense to refinance, how to get the best deal on your home purchase financing.
Jo Garner has been in the real estate/financing business for over 25 years.  She grew up in West Tennessee and got her start in real estate in Portland, Maine where she first began her real estate career. She received her real estate education from the University of Southern Maine  and was personally mentored in San Diego, California  by Robert G. Allen, author of Nothing Down, Creating Wealth and The Challenge.
On moving back to West Tennessee in 1987, she went into business buying and selling discounted owner-financed notes secured on real estate.  In 1990 Jo went to work for a residential mortgage company and has been a mortgage loan officer for over 25 years.  Her goal is to offer excellent, affordable service to her customers, tailoring the loan programs to the specific needs of her clients. 
In addition to her work in the mortgage field, Jo Garner  is the primary sponsor and founder of Talk Shoppe in Memphis. www.TalkShoppe.com Jo Garner also host the radio show Real Estate Mortgage Shoppe airing on News Radio AM 600 WREC and iHeart Radio with podcasts and show notes published on www.JoGarner.com Pick up Jo Garner's book on Amazon or Barnes and Noble "Choosing the Best Mortgage-The Quickest Way to the Life You Want"