Safety at home with electricity and home mortgages are two important aspects of maintaining a secure and comfortable living environment. Some of the tips you hear on Real Estate Mortgage Shoppe you may already know, but which ones will surprise you today? Stay Tuned…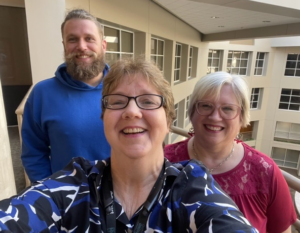 What do YOU want to accomplish with YOUR mortgage? I can make the home purchase or debt consolidation mortgage process EASY for you. Connect with me and let's explore your financing options.
Subscribe for weekly Real Estate Mortgage Shoppe podcasts with show notes at www.JoGarner.com . Call me or text me at (901) 482-0354 or email to Jo@JoGarner.com
Jo Garner, Mortgage Originator NMLS# 757308, Host of Real Estate Mortgage Shoppe, Author of "Choosing the Best Mortgage-The Quickest Way to the Life You Want"
Zach Callicutt, owner of Tiger City Electric (901) 376-4476
Genell Holloway, owner of Eagle Hollow Enterprises (Health and Medicare Benefits ) 901 270-1127
#MortgageExpert #memphiselectrician #healthbenefitsadvisor #homesafety #financialsafety
_________________________________________________________________________________
LET'S GET STARTED…(Jo) (Good morning, Memphis! Welcome to our internet listeners and podcast listeners across the 50 states! . Today is October 7th, 2023. Call us in the studio while we are live at 901 535-9732.You're on Real Estate Mortgage Shoppe. I'm your host, Jo Garner, Mortgage Loan Originator. You can connect with me at www.JoGarner.com. Our general topic: Securing Your Home: Electrical Safety & Financial Wellness. Thank you to real estate attorneys Rob Draughon and Shelley Rothman of Griffin, Clift, Everton and Maschmeyer Law Firm for sponsoring this episode of Real Estate Mortgage Shoppe. For your home purchase or refinance, contact Rob Draughon and Shelley Rothman to handle your title closing at (901) 752-1133.
Introducing Zach Callicutt, owner of Tiger City Electric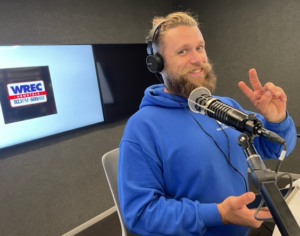 Zach Callicutt of Tiger City Electric, so glad to have you back in the Real Estate Mortgage Shoppe studio for your second time. You have been working with electrical repair companies for about eight years, but congratulations for recently opening your own company. Take a minute or so, Zach, and tell our listeners a little bit about yourself and the services you offer your clients at Tiger City Electric. Zach Callicutt has about 1 minute to introduce himself and talk about the services he offers his customers )
(Jo) Whether you decide to buy a home or rent, your life's road can be less treacherous if you enjoy financial well-being.
Here is some advice I have gotten from wise and rich mentors.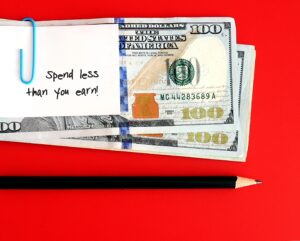 If you want to be wealthy do this things every day of your life:
Spend less money than you earn

Pay the first 10% of your income to your church or other charity

Invest the next 10% of your income to places that with an acceptable amount of risk and a track record for compounding returns to you over time.

Be a good steward of the remaining 80% of your money. It will go to pay taxes, pay down debt, and living expenses. More this later in the show…
In the book "Choosing the Best Mortgage –The Quickest Way to the Life You Want" you will find some wisdom from one of my mentors who headed up the Finance Committee at our church.
Keep your mortgage payment low to leave room for the expenses that naturally expand and contract with life events. Some of the best personal finance gurus suggest limiting your monthly house note to 25% or a maximum 30% of your gross income. Adding in other debts, taxes & insurance, and association fees, total debt should not exceed 38% to 41% of your gross income.

Keep Emergency Funds as fuel to power through the unexpected. The best brains in personal finance strongly suggest you keep an emergency fund. The general consensus is to keep a minimum three to six months of living expenses if you have a stable job with regular pay; or, one full year of living expenses for the self-employed.

Get to the truth about your income and expenses. Go methodically through each bank and credit card statement, assigning each dollar spent to a category like groceries, gas, rent, utilities etc. Tally all of their expenses in each category column. Where can you cut back on your spending without too much pain?
Step 4: Determine your true income from pay stubs and bank deposits. Be sure and record your net income after deductions so you know what you actually have to spend when it hits your bank account.
Step 5: Ask for discounts. . Lou had a list of places where families could get great bargains. One on his list was my favorite grocery store. I found out from Lou that at 6am they offered 75% off meat getting close to the sell-by date. A 75% reduction in meat costs could change your life…leaving 75% more "change" in your pocket.
Step 6: Replace higher cost items with comparable lower costs items. Lou also taught me to find budget items that could be replaced with something similar but less costly. For example, if you love having pizza delivered to the house once a week for you and the kids, try buying some great frozen pizzas from the grocery store. Throw them in the oven while you are busy around the house or, even better, while you're resting. Pizza is ready in 15 to 20 minutes and you paid a lot less for heating them in your oven than having them delivered from someone else's.
Step 7: Look for ways to increase your household income. Work a second job when possible. Sell items you don't need. Find ways to make your home pay for itself.
(Jo) Zach Callicutt of Tiger City Electric, even though your company is relatively new, you have been working in the electrical repair industry for a few years. Let's jump into some of you points for keeping safe with electricity in the home. (Zach has until 9:15 to initially launch into his topics to be continued after the 9:15 break)
You're on Real Estate Mortgage Shoppe. I'm your host, Jo Garner, licensed mortgage loan originator. What do YOU want to accomplish with your mortgage? What do YOU want to accomplish with YOUR mortgage? Connect with me at www.JoGarner.com When we come back, you will be hearing more from electrician, Zach Callicutt of Tiger City Electric. We also be getting some tips from our trusted health and Medicare benefits advisor, Genell Holloway of Eagle Hollow Enterprises See you back in just a moment.
2nd segment is after 9:15 break from about 9:18Am to 9:30 AM break
GENELL HOLLOWAY OF EAGLE HOLLOW ENTERPRISES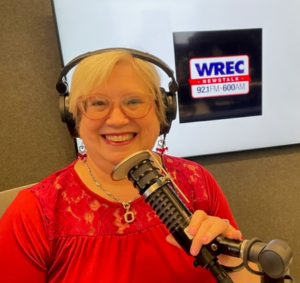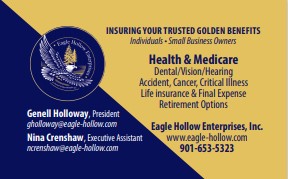 2nd segment after 9:15 advertising break – (producer to start the song "Taking Care of Business" by Bachman Turner Overdrive –but bring the volume down before the lyrics start) It's time to talk shop with Talk Shoppe's Business Tip For Real Estate Professionals. Talk Shoppe is a marketing company offering free education and networking to anyone interested in real estate or in business. Talk Shoppe is made possible by the financial support of its sponsors and advertisers. For more about Talk Shoppe, go to www.TalkShoppe.com (shoppe) For our Talk Shoppe Business Tip today we have Talk Shoppe financial sponsor Genell Holloway of Eagle Hollow Enterprises. Genell, you have helped so many of us at Talk Shoppe and some of our radio listeners too. You are a trusted advisor and provider for those needing health benefits and Medicare. You handle dental, vision, hearing, accident, cancer, critical illness, life insurance, and final expense retirement options. What is your tip to our Real Estate Pros today?
GENELL'S TIP:
Have you ever given any thought to what your golden years will look like?  We all work hard to hopefully have enough money for retirement.   None of us plan to spend our retirement savings on medical expenses, right?  So, how can you control a health crisis?   Truth is you can't.  You can practice healthy habits like exercise, eating right and getting enough sleep.   But, none of us truly can control a health crisis.   However, you can avoid a financial crisis caused by a health crisis by planning ahead.   It's annual enrollment season, and today's the best time to talk about your options.   Call me today at 901.270.1127 for more details.
Tell us a little bit more about some of the services you offer your customers.

How is the best way to contact you? 901 270-1127
TOPICS COVERED BY
ZACH CALLICUTT, OWNER OF TIGER CITY ELECTRIC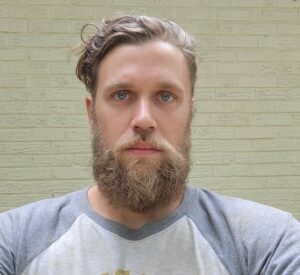 1 Breaker panels and why some HAVE to be replaced
2 Why breakers won't trip and the dangers involved
3 The need for gfci outlets
4 The need for proper wire sizing when reworking circuits in your business or home
5 why to have your home inspected
6 find an electrician you routinely use
1. Electrical Safety:
• Regularly inspect electrical outlets, switches, and cords for signs of wear or damage. Replace any damaged components promptly.
• Install ground fault circuit interrupters (GFCIs) in wet areas like kitchens, bathrooms, and outdoor outlets to prevent electrical shocks.
• Avoid overloading electrical outlets with too many devices or appliances.
• Use surge protectors to safeguard sensitive electronics from power surges.
• Keep flammable materials away from electrical sources, and never cover cords with rugs or other materials.
• If you experience electrical issues like flickering lights or tripped circuit breakers, consult a qualified electrician for diagnosis and repairs.)
(3rd SEGMENT 9:35 AM)
TOPICS COVERED BY JO GARNER, LICENSED MORTGAGE ORIGINATOR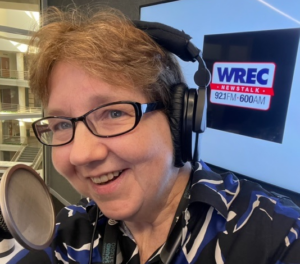 Home Mortgage Safety:
Budget effectively to ensure you can comfortably meet your mortgage payments each month.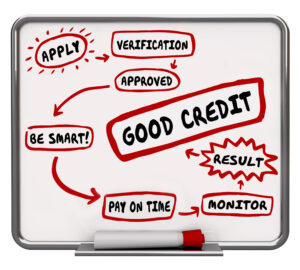 Cary and Casey enjoyed traveling and spending time with friends and family. There never seemed to be a dull moment with these two. These two had a talent for being fun, but not for being frugal. Time after time, their lack of a rainy-day emergency fund and their habit of piling on too much debt took the fun out of life.
The old saying is that you will never change a bad habit until you dread the consequences of the bad habit more than you fear changing that habit. When Cary and Casey saw the perfect house for them in the same neighborhood where their friends had purchased a home, they committed to get their finances and credit up to standard so they could get a mortgage and buy a house they where they would love living.
With the help of a friend and a book they got from their mortgage loan officer, Cary and Casey begin a step-by-step once-a-week system of tracking their income and where they were spending their money. It wasn't long before they recognized ways they could substitute an expensive night out on the town with a fun event at home with friends. They only bought what they needed when it was on sale. They paid down their credit card balances to improve their credit scores. Wow! They had succeeded in setting up a BUDGET.
With a higher credit score, lower debt and ample money in the savings account, Cary and Casey got their preapproval letter from their mortgage lender. They set out with their realtor to scout out the best house for them. They knew the maximum monthly payment they could afford and the maximum money they could spend at closing so they could keep enough emergency funds for a time when they would need it.
Understand the terms and conditions of your mortgage agreement, including interest rates, monthly payments, and any prepayment penalties.
Did your family or a friend ever tell you, "don't sign it until you have read it and understand it?" For understanding the mortgage process, a good mortgage officer would take a few minutes to explain the three stages of the mortgage process. For my mortgage clients who cannot meet with me in person or talk very long on the phone, I prepared for them a 12-minute video of me sitting at my desk, facing them and going through the three basic steps of the loan process, the supporting documents we will need and what to beware of toward the end of the process and at closing. The best time to know about the mortgage process and your own budget and expenditures, is at the beginning of the mortgage process and not at the heat of the moment at closing.
3. Consider purchasing mortgage insurance or life insurance to protect your family's financial stability in case of unforeseen circumstances.
4. Be cautious of scams or predatory lending practices when refinancing or obtaining a mortgage. Work with reputable lenders and do your due diligence.
It never ceases to amaze me the audacious scams that are still operating in the financial industry.
Recently I talked with two different mortgage customers who really needed to examine more closely the road they were about to take with some out of town lenders. One customer called me after hearing from an out-of-town lender who called them and promised them a mortgage rate that was significantly below the market mortgage rates today. When I asked them to get the other company's offer in writing, the customer sent me an unofficial email from the loan officer of the out of town mortgage company that promised a much lower than market rate and lower payment.
On further investigation, I noticed the other company had not locked in or committed the rate and terms? Was this going to be a "bait-and-switch?" Who knows…hopefully the customer will come out ok with this deal from the out of town lender.
When I googled the name of that mortgage company, the first link that came up was entitled "Popular Scams." The reviews on this company was a long list of complaints from their customers who claimed the company had quoted a really low rate and great terms and, for whatever reason, during the loan process, they were notified by the mortgage company that they no longer qualified for the great rate would were charged a much higher rate with more costs.
Read the reviews on a lender before entrusting your information and financing outcomes to them.
• Regularly review your mortgage statements to check for errors or discrepancies.
• Plan for the long term by creating an emergency fund to cover unexpected expenses related to homeownership.
4th segment following 9:45 am break about 9:48 to 9:56 am
REAL ESTATE TIP OF THE WEEK
Genell Holloway of Eagle Hollow Enterprises shares a tip (about 1 minute )
Genell Holloway's tip : Annual enrollment is 10/15/2023 – 12/7/2023 for Medicare qualified beneficiaries.  Are you confused about which option makes sense for you?   Don't depend on what your friends say.   They want to help but don't always have all the correct facts.   I was at an event where I overheard several seniors talking among themselves.   And, it was clear that there were some gaps in their knowledge and understanding.   Call a professional insurance broker who can truly help you understand and effectively navigate through the insurance maze.   There are gaps no matter which direction you go in your decision.   A professional broker should be helping you bridge those gaps so you can avoid a financial nightmare.   Let me help you get the facts.   Call me today for more details at 901.270.1127.
Zach Callicutt of Tiger City Electric offers a tip (approx. 1 min tip)
Reminder to develop loyalty to the same electrician, the same repair people so that you will get quicker and more complete service
Jo Garner's mortgage tip:
Credit Score Tip: Make your payments on time for all creditors. For your credit cards and other revolving credit debt, only use less than 25% of the total credit line on each card. Currently the credit scoring systems favors those who only use a small portion of their revolving credit limits.
Connect with me at (901) 482-0354 Jo@JoGarner.com www.JoGarner.com
ANNOUNCEMENTS FROM SPONSORS:
Talk Shoppe offers free networking & education to anyone interested in real estate or in business or in health and wellness. Talk Shoppe meets every Wednesday 9A-10A CT at Concorde Career College 5100 Poplar the 1st floor in the Memphis Clark Tower and also on zoom. Go to www.TalkShoppe.com and click the Events tab for the link to get into the event online. This Wednesday October 11th, 2023 Sergeant Marcus Redd of the Memphis Organized Crime Unit presents: "Update on Drug Scene in Memphis"
Talk Shoppe could not offer the free educational networking events free to our community without some very giving sponsors. Thank you to Home Helpers for your contribution to our business community and to our health and wellness community. If you are looking for good quality caregivers to give non-medical assistance to your loved one so they can remain safely and comfortably in their own home, contact Home Helpers at 901 414-9696.
Thank you to Talk Shoppe sponsor, Peggy Lau of Club Seacret travel club with health and beauty products too. If you are looking for beaches and oceans, and beauty potions at a bargain price, contact Peggy Lau of Club Seacret 901 289-0747
Thank you to real estate closing attorneys Rob Draughon and Shelley Rothman of Griffin, Clift Everton and Maschmeyer for sponsoring THIS episode of Real Estate Mortgage Shoppe. For your home purchase or refinance, contact Rob and Shelley for your title work and closing 901 752-1133.
It is a beautiful weekend in Memphis. Go make some great memories for yourself and others.
Subscribe to get weekly Real Estate Mortgage Shoppe podcasts with show notes at www.JoGarner.com
5. Real Estate Mortgage Shoppe reminds you to MAKE YOUR PLAN. LET'S WORK YOUR PLAN. IF THE DEAL WORKS FOR YOU TODAY, DO IT TODAY.
LEGAL STUFF: SPECIAL NOTE: REAL ESTATE MORTGAGE SHOPPE RECOMMENDS THAT YOU CONSULT WITH A FINANCIAL, LEGAL OR OTHER CERTIFIED, LICENSED PROFESSIONAL BEFORE ACTING OR INVESTING ON ANYTHING YOU HEAR OR SEE FROM THE CONTENT ON THIS SHOW OR BLOG POSTS. THE INFORMATION WE SHARE ON REAL ESTATE MORTGAGE SHOPPE IS GENERAL IN NATURE MEANT FOR GENERAL EDUCATIONAL PURPOSES ONLY AND NOT AN OFFER TO LEND.. ALL EXAMPLES GIVEN FOR ILLUSTRATION PURPOSES ON REAL ESTATE MORTGAGE SHOPPE AND ARE BASED ON TRUE STORIES BUT WE USE FICTIONAL CHARACTERS AND DO NOT DIRECTLY REFLECT REAL PEOPLE OR EXACT DETAILS IN ANY OF THE SITUATIONS.
QUOTE CORNER : The quote of the week:
"

With great power comes a big electricity bill" pinterest.com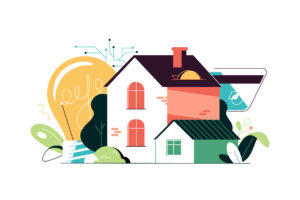 ____________________________________________________________________________________
REJOINDERS:
Craig Jennings, Avalon Capital Private Real Estate Lending 901 417-8727

Suzan David, www.webandstorymedic.com Web Design and Digital Marketing

Leah Anne Morse of All Things New Collierville, TN Moving company 901 488-9733
Transition Music: "Safety Dance" by Men Without Hats; "Electric" by Katy Perry; "Safe and Sound" by One Republic; "Taking Care of Business by Bachman Turner Overdrive for the Talk Shoppe Business Tip for Real Estate Pros
.
PICK UP YOUR COPY OF "CHOOSING THE BEST MORTGAGE-THE QUICKEST WAY TO THE LIFE YOU WANT" by: JO GARNER
An essential guide for real estate professionals and their customers.
Now on Amazon and Barnes and Noble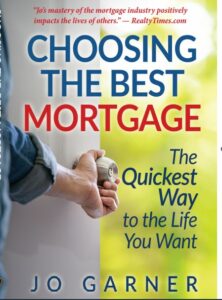 ABOUT ZACH CALLICUTT, ELECTRICIAN WITH TIGER CITY ELECTRIC
901 376-4476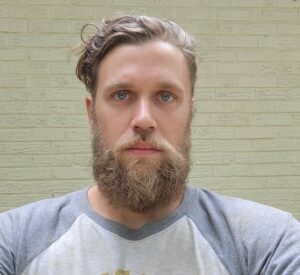 Electrical knowledge gives you a skill set you can take anywhere in the country and make a living. I started doing electrical in 2015 with a company based in West Memphis. I learned how to wire everything from a plug in your house to when we built a prenatal hospital wing in Tulsa Oklahoma. We built it in a warehouse and shipped it to Kansas in Sections then went and tied all the circuitry back together after it was cemented into the foundation.
We did a fertilizer plant in Arkansas where I first learned how to read prints and lay underground pipe for  large commercial spaces. I got to help work on The crosstown concourse and bring the old sears building back to life! I even worked at one of the supply houses based in midtown for most of 2020 during the initial pandemic. It gave me a much greater understanding of how supply chains operate and how larger companies schedule their projects.
I have always loved working with my hands and electrical has given me a way of doing that and providing for my family all in one.
I love tackling new construction projects from the ground up. Or if someone wants a custom food truck put together or maybe they want to finally remodel a room to make their dream home theater. Maybe they need a new ceiling fan or an outlet moved or an outlet added we can help.
___________________________________________________________________
ABOUT JO GARNER-MORTGAGE LOAN OFFICER: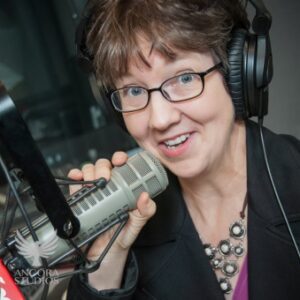 WHAT DO YOU WANT TO ACCOMPLISH WITH YOUR MORTGAGE?
www.JoGarner.com (901) 482 0354 jo@jogarner.com twitter @jogarner NMLS# 757308
(currently working with Cardinal Financial Company, Limited Partnership NMLS #66247 equal housing opportunity 2645 Appling Rd 102 Memphis, TN 38133 ) Online loan application https://online.cardinalfinancial.com/#/p/apply/jogarner
www.cardinalfinancial.org for licensing info www.nmlsconsumeraccess.org/EntityDetails.aspx/company/66247 "Whatever YOUR personal priorities are, my job is to help you get the mortgage terms that will give you bragging rights when you talk about it and help you score on hitting your goals ."
As a mortgage loan officer, my job is to help you get to the benefits you want from your financing terms. What is most important to you? I can help you find the financing terms that will help you get to what you want. What is your comfort level on a house payment? How much are you comfortable paying down,? What type of financing do you need to get the house you want to buy or refinance?
Different clients have different priorities in life—some are buying their first home with very little down payment funds. Some are recovering from medical challenges, divorces or preparing to send children to college and some are embarking on a long term goal of buying properties to build rental income."
Jo Garner is a mortgage officer with extensive knowledge in tailoring mortgages to her customers who are refinancing or purchasing homes all over the country. She offers conventional, FHA, VA or other loan programs for refinancing and purchases.
Jo can help you look at rent vs buy, when it makes sense to refinance, how to get the best deal on your home purchase financing.
Jo Garner has been in the real estate/financing business for over 25 years.  She grew up in West Tennessee and got her start in real estate in Portland, Maine where she first began her real estate career. She received her real estate education from the University of Southern Maine  and was personally mentored in San Diego, California  by Robert G. Allen, author of Nothing Down, Creating Wealth and The Challenge.
On moving back to West Tennessee in 1987, she went into business buying and selling discounted owner-financed notes secured on real estate.  In 1990 Jo went to work for a residential mortgage company and has been a mortgage loan officer for over 25 years.  Her goal is to offer excellent, affordable service to her customers, tailoring the loan programs to the specific needs of her clients. 
In addition to her work in the mortgage field, Jo Garner  is the primary sponsor and founder of Talk Shoppe in Memphis. www.TalkShoppe.com Jo Garner also host the radio show Real Estate Mortgage Shoppe airing on News Radio AM 600 WREC and iHeart Radio with podcasts and show notes published on www.JoGarner.com Pick up Jo Garner's book on Amazon or Barnes and Noble "Choosing the Best Mortgage-The Quickest Way to the Life You Want"