Has the conversation around your table been about how to best care for your aging or handicapped loved one? Today we going step-by-step using a roadmap to discover routes to take for taking care of your family. I will be sharing some stories of people who came up with their own brilliant ideas with their financing. Sherry Harbur of Harbur Realty will be sharing the steps you can take to find your answers for housing.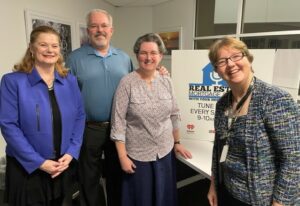 What do YOU want to accomplish with YOUR mortgage? For your home purchase or refinance, I can help Connect with me at 901 482-0354 or www.JoGarner.com
Jo Garner, Licensed Mortgage Loan Originator NMLS#757308 equal housing opportunity
Host of Real Estate Mortgage Shoppe radio show
Author of "Choosing the Best Mortgage-The Quickest Way to the Life You Want"
(1st segment 9:06am to 9:15Am)
LET'S GET STARTED…
(Jo) (Good morning, Memphis! Welcome to our internet listeners and podcast listeners across the 50 states! You're on Real Estate Mortgage Shoppe. I'm your host, Jo Garner, Mortgage Loan Officer. You can connect with me at www.JoGarner.com. Our general topic SENIOR HOUSING ROADMAP-WAYS TO FIND & FINANCE YOUR FAMILY'S BEST OPTIONS. Call us while we are live today February 25th, 2023 at 901 535 9732.
INTRODUCING RANDY & SHERRY HARBUR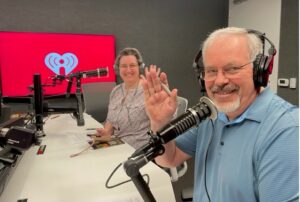 In the Real Estate Mortgage Shoppe studio for the first time we have Randy and Sherry Harbur of Harbur Realty. Sherry, you have been in the real estate business since 1984 and here in the Mid-South since 2000. I know you work with multiple age groups, and you really are passionate about serving the 55+ community. You have even written a book with a workbook "Senior Housing Roadmap" the Step-by-Step Guide to Choosing the Right Option For Your Family. Your book is well-written, easy to read and understand. If our listeners out there are pondering the best move to care for your older family members, you NEED TO READ THIS BOOK by Sherry Harbur. (Sherry Harbur and Randy have about a minute and a half to introduce themselves and talk about how they serve their clients in real estate and with the book and workbook)
(Jo) Many of our listeners are probably recalling decisions they have made to take good care of their family members. They may even be pondering what to do next.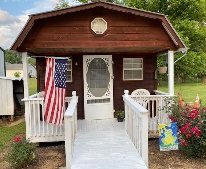 As you are thinking about your family story, I can share ours. One very cold day in March of 2013, more than just the frigid air caused a chill to run up and down my neck. I had tried repeatedly hour after hour to call my mother at home and there was no answer at the house and not on her cell phone either. Something was wrong. I got in my car and started driving the hour and a half to get to her house out in the country.
When I got out of my car, I could hear her cries for help coming from the garage. She had fallen over five hours earlier and fractured her hip. The ambulance came and the doctors took over. Combined with Mother's other medical challenges, the fractured hip meant Mother would never be able to live alone.
Like many families, my sister and I had to make some snappy decisions. My sister worked in the health care field and arranged for Mother to move to an assisted living facility following her rehab. It was obviously going to be a long-term expense and I knew we couldn't opt for a short-term solution.
We sold some items and stored others and rented Mother's house to tenants who paid enough rent to help offset some of Mother's expenses. I told Mother, " You took such good care of your house for so many years. Now it is time for your house to take care of you." For us, getting ongoing rental income from Mother's house was the perfect long-term solution to match the long-term challenge.
When the long-term care insurance ran out, to my surprise my sister sent a text with a picture of a beat up tiny house parked off a country highway. Her text read, "Mama's new home."
I thought she was kidding.
"We are going to fix it up really cute, build a deck on it and park it in my yard so she can look out her window and enjoy watching the horses grazing in the pasture."
My mother lived in her cute tiny house next to family and friends where she got 24/7 help and enjoyed having her own home again. She called the tiny house her "doll house." We saved so much money not having to pay rent at a facility. We did have other expenses but, for our situation, buying the tiny house was the better solution for Mother. Mama passed away several years later, surrounded by people who loved and cared for her like she had always cared for us. There are some things I wished we had done differently, but mostly I feel happy about how things worked out. If you want more information about tiny houses, text me or call me at 901 482-0354, and I can send you a link to a former show we did all about tiny houses.
Most of the people I know who have purchased tiny houses have done it with cash, or used a home equity line of credit or borrowed money from family members. Later in the show I will share with you some very interesting things my mortgage clients did with mortgages to take the best care of their families.
(Jo) Randy and Sherry Harbur, you have a lot of wisdom you are going to be sharing with us after our commercial break. Take a moment to tell our listeners about …….. ( you have about 2-3 minutes here to start launching into your topics until we go to 9:15 break)
You're on Real Estate Mortgage Shoppe. I' m your host Jo Garner. Make your plan. Lets work your plan. If the deal works for you today, lets it do it day. For your home purchase or refinance, I can help make the way pleasant for you. (901) 482-0354. When we come back, Sherry Harbur will be giving us some good tips from her book "Senior Housing Roadmap." Lisa Shurden of Jordan River Health Campus in Collierville will be joining us too.
LET'S TALK SHOP—TALK SHOPPE'S BUSINESS TIP FOR REAL ESTATE PROS:
2nd segment after 9:15 advertising break – (producer to start the song "Taking Care of Business" by Bachman Turner Overdrive –but bring the volume down before the lyrics start) It's time to talk shop with Talk Shoppe's Business Tip For Real Estate Professionals. Talk Shoppe is a marketing company offering free education and networking to anyone interested in real estate or in business. Talk Shoppe is made possible by the financial support of its sponsors and contributors. For more about Talk Shoppe, go to www.TalkShoppe.com (shoppe) For our Talk Shoppe Business Tip today we have a contributor, Lisa Shurden of Jordan River Health Campus. Lisa Shurden, you and Judy Collins do such a wonderful job making Jordan River Health Campus a happy and welcoming place. The location is beautiful. You offer assisted living, memory support, skilled nursing, short term stays, rehabilitation and more. Lisa Shurden of Jordan River Health Campus, what is our Talk Shoppe Tip today?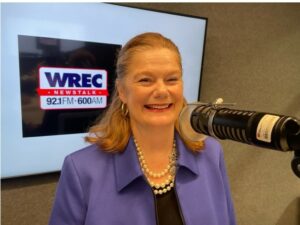 (Lisa Shurden offers her tip -about 1 minute ) When you are visiting loved ones, pay attention to ways they may need help with daily living. As your loved ones age, if you notice they are not eating, bathing or they are not attending to daily living routines, it may be time to find ways to offer assistance for them. That could be independent living, assisted living or other degrees of care.
How do we contact you, Lisa Shurden? 901 450-2360
TOPICS BY SHERRY HARBUR, REALTOR WITH HARBUR REALTY
Let's talk about the tale of two roadmaps: Normal pace and fast-paced. What do these two tracks look like for your customers?

If the Roadmap to best caring for our loved one means that we need to sell a home, what are some tips you give in your book, "Senior Housing Roadmap," that you can share with our listeners?

What are some important considerations when you decide to stay your home?

Can you cover types of senior housing available today?

Question: Why did you write "Senior Housing Roadmap"
A. Well, Jo, I wrote it much for the same reason you wrote your book – "Choosing the right mortgage" – I saw a great need for some education for our senior community and I have years of experience to share.  We've been aware of some Senior Fraud recently and it really hurts to see our Seniors taken advantage when selling their homes when that may be the only funds they have to live on going forward.   I have witnessed firsthand with clients and family members – both with or without a plan — how it affected them and their families. The outcomes can be so very different if time is taken to make a plan.
Question: Why "Roadmap"
A: Because there are a lot of ways to get somewhere. The scenic route or the fast route.  Scenic Route, you plan it and enjoy it along the way. Typically the fast-paced is where someone else plans for you because there was no plan in place or the family did not know the plan!  
Question: Did I understand that you wrote a Book and a Workbook by the same title? 
A: Yes, the book is a quick read. The workbook is where the Roadmap really takes shape for each individual.  I settled my Uncles estate when he passed away. He had a home in New Mexico and had recently moved from California.   I scrambled through boxes, desks, garages, file cabinets, the mailbox and more to find out within a 4 hour window where all of his accounts were, investments, doctors, accountant, cpa, passwords, etc. I wanted to save a few other family members from having the same hassles in case they were from out of town and not familiar with their loved ones personal information. I would have been thrilled to have found a workbook that shared what accounts he had, passwords, who his professionals were that represented him (Accountants, attorney's, physicians, etc), and where and how would he like his funeral.   
Question:   How much is the workshop?  
A: I don't charge for the workshop or the book. It is a passion that we educate our community on what their options are as they reach that stage in life. 
We start the workbook in a workshop setting, but we let them finish at home where they have all of their private documents. We're on call if they have any questions as they finish it up. They will find it beneficial to have everything in one place, but their family will find it invaluable.  They will even fill out a worksheet about their housing expenses. Maybe the secret wish list for retirement is to move to one of these really nice senior "resorts" that are being built for 55+ members but they think they cannot afford them. When they really settle down to see where they spend money, sometimes it is less expensive than where they currently live. 
Question:  Do you cover how to sell their home in the workbook? 
A: Real Estate is covered in the book and workbook, as that is where my expertise lies, but we also refer to a lot of other areas, too.  If you come to our workshops we have experts that can answer questions about estate planning, senior housing facilities, senior consultants, Medicare/Medicaid, whether to sell with an agent or to a cash buyer, what has to be done, if anything, to list the current home. Is the home a good candidate for aging in place with some modifications? Movers and organizers who can help simplify your life! While some of these things we don't do personally, we know who to call. 
Question: How do we contact you, Sherry?
A: If you want a free book or just to talk, you can text or call me directly on my Mobile Phone: 
901-496-8193 or leave a message at the office phone: 901-878-3308
www.HarburRealty.com or just at my last name: Harbur.com   
 901-496-8193 or Harbur.com
3rd segment following 9:30 break starting about 9:35 to 9:45 AM
TOPICS COVERED BY JO GARNER, LICENSED MORTGAGE ORIGINATOR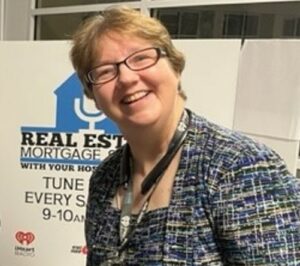 DECISIONS MY HALL OF FAME MORTGAGE CLIENTS HAVE MADE TAKING CARE OF FAMILY
Carter and Claire Caldwell story– Bounding over Barriers To Be With The Grandbabies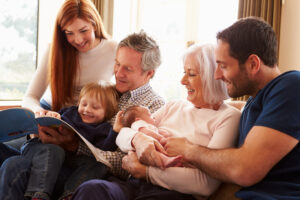 What about making your home pay YOU back? Have you considered a reverse mortgage if you are over 62 years old?
Here is a brilliant idea from one of my past "rock star" mortgage clients. Carter and Claire Caldwell were both over 62 years old. They loved their home next to the lake and their longstanding neighbors and friends. But, the Caldwell's yearned to spend time playing with their toddler grandchildren who lived several hundred miles away. These grandparents were motivated to financially mastermind a way to get a second home near their grandkids. Want to know their brilliant idea????
Since the Caldwell's were over 62 years old and they had paid off their mortgage early, they applied and got a Reverse Mortgage. The Reverse Mortgage on their primary residence was now paying them each month, so they had the income to afford to spend a five whole months at a time playing and making memories with the grandkids. If you want to see STUNNINGLY BRILLIANT strategy, observe what happens when grandparents are determined to spring themselves across the miles to hold their grandbabies in their laps.
How does the reverse mortgage program work for senior citizens?
Before you talk with a reverse mortgage loan officer, government guidelines require that you first consult with a HUD approved Reverse Mortgage Counselor. You can find a reverse mortgage counselor by calling 1-800-569-4287 or going to www.HUD.GOV and searching under "reverse mortgage counseling." It is advisable to also consult with your certified financial planner or other certified financial consultant.

Depending on how long you plan on living in your home and the amount of equity you have in your home, the next step is to determine which type Reverse Mortgage is right for you.

Here are some other sites that offer information about reverse mortgages:
www.mtgprofessor.com/home.aspx (this site offers an online reverse mortgage calculator)
What are some other sources of cash or financing options for retired borrowers?
Home Equity Line of Credit if it is affordable and small enough to pay off quickly if the interest rate begins to climb. Home Equity lines are great for fixing up the home and doing maintenance. If you have a house with a lot of equity that you would like to sell, but you need to buy your new home before you can sell the old one, you can use a temporary equity line of credit secured on the old home to access the cash you need for a down payment on the new home. When the old house sells, you can pay off the Home EQUITY Line of Credit and then the house you just purchased with the credit line money is free and clear or just has a very small loan balance on it with a small payment, just like it would have been if you had sold your old residence first.
Other Financing in some situations can be used when older citizens buy a bigger house so they can live with their other family members. Or they down size to simplify and enjoy life a little more. I've had some of my older customers call and say, "Jo, I'm 80 years old. Would you lend an 80-year old person a 30 year loan?" The answer is YES. Lenders are not allowed to discriminate based on the age of the borrower. So regular mortgages of many shapes and sizes are available to the older clients.
Sid Stenner Takes Clever Steps to Safeguard His Income and Savings With the Right Mortgage Loan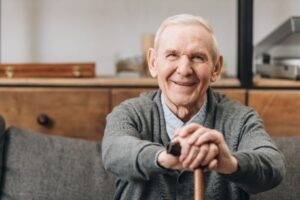 Sid Stenner has been living alone for the last several years and doing just fine on his fixed retirement income and the money he makes in his small home-based business. A few years ago Sid needed money for his business and he took out a bank loan secured on his home.
This loan was quick and easy when he got it, but now the fixed rate term is ready to switch to a variable interest rate. He used some variable interest rate credit cards and still had unpaid balances lingering. But in a rising-rate, inflationary market with the Federal Reserve promising to raise their rates, it seemed like a good time to somehow convert the risky variable rate debt to a safer fixed rate. But how?
We looked at several options. Mr. Stenner decided to refinance his home and replace his risky variable rate mortgage with a low, fixed rate mortgage. He decided to roll into this refinance loan the variable credit card balances too. When inflation and higher Federal Reserve rates come knocking, Mr. Stenner's rate will stay low and the variable rate from credit cards will be gone too. Those cards were paid off with the loan from the refinance.
Mr. Stenner said, "I'm going to work another five years, if the good Lord lets me. While I have both my retirement income and my business income, I'm going to pay extra each month to get my mortgage paid down as low as possible. Then when I retire, I might refinance to a lower payment or get a reverse mortgage." Mr. Stenner was thinking ahead and preparing a good life for himself now and later.
What do YOU want to accomplish with your mortgage? Let's explore the possibilities. Connect with me at www.JoGarner.com
4th segment following 9:45 am break about 9:48 to 9:56 am
REAL ESTATE TIP OF THE WEEK: Lisa Shurden gives another tip (about 1 min)
gives a tip about a wonderful resource Jordan River Health Campus is offering seven speaker series events at their location 10002 Crooked Creek Rd Collierville, TN (right off Houston Levee Rd behind the Lifetime Fitness building) Call Lisa Shurden for more details about the next presentation 10 Signs of Alzheimers. (901) 450-2360
Sherry Harbur, Realtor and Author of "Senior Housing Roadmap"
Sit down today with your family and begin the process of putting your real estate assets in a legal trust. This can protect you and make it easy for your family to transact needed business when you are no longer able to be there. Call Sherry Harbur and ask about how to get her free book with the workbook, "Senior Housing Roadmap."
Jo Garner gives quick tip: If you have a small mortgage and large amounts of variable rate debt like credit cards and a home equity lines of credit, let's look at a cash out refinance scenario where we originate a new loan and roll into that loan the balance of your first mortgage, your credit cards and equity line of credit. Even if your mortgage rate is higher than the rate on your old mortgage, in some cases the cash out refinance can save you a bundle if most of the debt we are replacing is increasingly high and variable. The cash out refinance loan would put all of that debt into one fixed rate mortgage. Call me and I can help you do the scenarios.
ANNOUNCEMENTS FROM SPONSORS:
Talk Shoppe offers free networking & education to anyone interested in real estate or in business or in health and wellness. Talk Shoppe meets every Wednesday 9A-10A CT at Concorde Career College 5100 Poplar the 1
st
floor in the Memphis Clark Tower and also on zoom. Go to www.TalkShoppe.com and click the Events tab for the link to get into the event online.
March 1
st
, 2023 9AM CT
Come out to Talk Shoppe and support our city of Memphis. 5-time Emmy award-winning news anchor from Good Morning Memphis on Channel 13 Valerie Calhoun will be presenting "Reasons To Love Memphis- Where We Live, Work and Buy Our Homes"
Thank you to Greg and Kelly Inman of Next Day Access for sponsoring Talk Shoppe for our business community. When you need a wheelchair ramp, grab bars, stairlifts and other additions to the home for safety and comfort for your aging or handicapped family members, call Greg and Kelly Inman of Next Day Access at 901 258-2626.

Thank you to Mary Lou Nowak of Mid-South Home Helpers for your contributions to our health and wellness community at Talk Shoppe. When you need non-medical assistance to help your loved one remain safe and comfortable in their own home, call Mary Lou who knows what to do. For non-medical assistance for your loved one, call Mary Lou Nowak at 901 414-9696
4. Subscribe at www.JoGarner.com and you can get our weekly blog posts with podcasts conveniently in your inbox.
5. Real Estate Mortgage Shoppe reminds you to MAKE YOUR PLAN. LET'S WORK YOUR PLAN. IF THE DEAL WORKS FOR YOU TODAY, DO IT TODAY.
LEGAL STUFF: SPECIAL NOTE: REAL ESTATE MORTGAGE SHOPPE RECOMMENDS THAT YOU CONSULT WITH A FINANCIAL, LEGAL OR OTHER CERTIFIED, LICENSED PROFESSIONAL BEFORE ACTING OR INVESTING ON ANYTHING YOU HEAR OR SEE FROM THE CONTENT ON THIS SHOW OR BLOG POSTS. THE INFORMATION WE SHARE ON REAL ESTATE MORTGAGE SHOPPE IS GENERAL IN NATURE MEANT FOR GENERAL EDUCATIONAL PURPOSES ONLY AND NOT AN OFFER TO LEND.. ALL EXAMPLES GIVEN FOR ILLUSTRATION PURPOSES ON REAL ESTATE MORTGAGE SHOPPE AND ARE BASED ON TRUE STORIES BUT WE USE FICTIONAL CHARACTERS AND DO NOT DIRECTLY REFLECT REAL PEOPLE OR EXACT DETAILS IN ANY OF THE SITUATIONS.
QUOTE CORNER:
Ann Landers "At age 20, we worry about what others think of us. At age 40, we don't care what they think of us. At age 60, we discover they haven't been thinking of us at all."
Booth Tarkington " Cherish all the happy moments, they make a fine cushion for old age."
____________________________________________________________________________________
REJOINDERS:
Genell Holloway, Eagle Hollow Enterprises

Leah Anne Morse of All Things New

Real Estate Attorneys Rob Draughon and Shelley Rothman of Griffin, Clift Everton and Maschmeyer
Transitional Music: "Somebody's Hero"  Jamie O'Neal; "Dance With My Father Again"   Luther Vandross; "Forever Young" by Rod Stewart; "Taking Care of Business" By BTO for the Talk Shoppe Memphis Business tip
PICK UP YOUR COPY OF "CHOOSING THE BEST MORTGAGE-THE QUICKEST WAY TO THE LIFE YOU WANT" by: JO GARNER
An essential guide for real estate professionals and their customers.
Now on Amazon and Barnes and Noble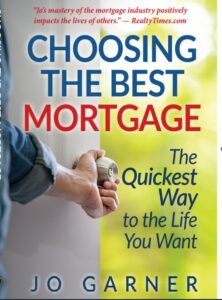 ABOUT LISA SHURDEN, MARKETING
JORDAN RIVER HEALTH CAMPUS
10001 Crooked Creek Rd
Collierville, TN 38017
(901) 779-8230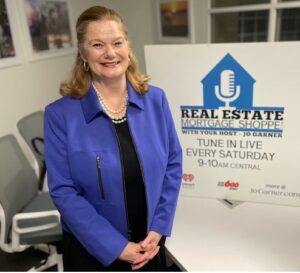 The new Jordan River Health campus at The Farms of Bailey Station held an after hours tour recently for their professional partners to showcase the new healthcare residence facility in Collierville. A sumptuous array of refreshments was offered to guests. The building is bright and attractive and original artwork is displayed throughout. Private studio suites offer a home-like setting with skilled nursing.and chef-prepared meals, A 4,300 sq ft. rehabilitation facility utilizes speech and physical therapy and other treatment programs, Outpatient therapy includes orthopedic, cardiac, respiratory, and neurological rehabilitation.
SHERRY HARBUR, REALTOR WITH HARBUR REALTY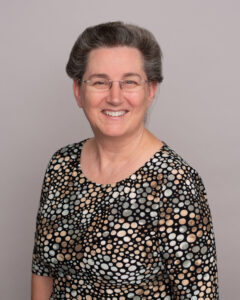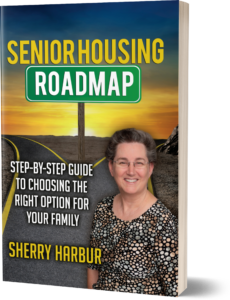 Sherry Harbur, Broker and Owner of Harbur Realty.  1984 started my real estate journey in New Mexico and it has been a pleasure assisting buyers and sellers in the Memphis/Midsouth market since 2000! I've worked through up and down markets and we get creative to make things happen for our clients best interest, no matter what the market decides to do! 
Today, we still work hard for our first-time home buyer, relocation buyers and sellers, and helping our buyers and sellers right size for their current housing needs. We've appreciated working with multiple generations in the same family! We also love helping investors build their portfolios while making sure they truly understand our Memphis market before investing here. 
We are very passionate about representation for our 55+ community. We have witnessed some serious senior abuse in their housing sales and it is heartbreaking to know their one asset that they could live on was sold at steeply discounted prices.  We are adamant about taking education to our communities to help protect this class, so this last year we wrote a book called "Senior Housing Roadmap".  We want to get this into as many hands as possible for our senior community or their families. We deliver the books for free or can send them a digital link if they want to read it on their phone or iPad.
We then offer free workshops and provide a free workbook for them to work with — we call it a "Roadmap", because it helps avoid a WRECK in their real estate planning. This is for anyone that owns a home and do not have a PLAN for what to do going forward. It allows them to know what their "Scenic Route" ahead would look like if all goes as planned, but it also gives direction for their family in the event things turn and they have to "Fast Track" into different housing. It's always nice when we know what our loved ones desire and we can work towards that goal even if they are not able to communicate that to us at some point. 
Sherry Harbur, Realtor
Harbur Realty
(901) 496-8193
ABOUT JO GARNER-MORTGAGE LOAN OFFICER: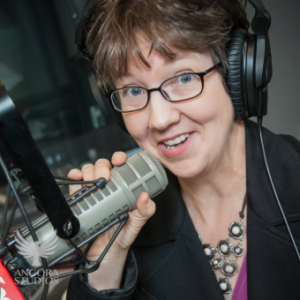 WHAT DO YOU WANT TO ACCOMPLISH WITH YOUR MORTGAGE?
www.JoGarner.com (901) 482 0354 jo@jogarner.com twitter @jogarner NMLS# 757308
(currently working with Cardinal Financial Company, Limited Partnership NMLS #66247 equal housing opportunity 2645 Appling Rd 102 Memphis, TN 38133 ) Online loan application https://online.cardinalfinancial.com/#/p/apply/jogarner
www.cardinalfinancial.org for licensing info www.nmlsconsumeraccess.org/EntityDetails.aspx/company/66247 "Whatever YOUR personal priorities are, my job is to help you get the mortgage terms that will give you bragging rights when you talk about it and help you score on hitting your goals ."
As a mortgage loan officer, my job is to help you get to the benefits you want from your financing terms. What is most important to you? I can help you find the financing terms that will help you get to what you want. What is your comfort level on a house payment? How much are you comfortable paying down,? What type of financing do you need to get the house you want to buy or refinance?
Different clients have different priorities in life—some are buying their first home with very little down payment funds. Some are recovering from medical challenges, divorces or preparing to send children to college and some are embarking on a long term goal of buying properties to build rental income."
Jo Garner is a mortgage officer with extensive knowledge in tailoring mortgages to her customers who are refinancing or purchasing homes all over the country. She offers conventional, FHA, VA or other loan programs for refinancing and purchases.
Jo can help you look at rent vs buy, when it makes sense to refinance, how to get the best deal on your home purchase financing.
Jo Garner has been in the real estate/financing business for over 25 years.  She grew up in West Tennessee and got her start in real estate in Portland, Maine where she first began her real estate career. She received her real estate education from the University of Southern Maine  and was personally mentored in San Diego, California  by Robert G. Allen, author of Nothing Down, Creating Wealth and The Challenge.
On moving back to West Tennessee in 1987, she went into business buying and selling discounted owner-financed notes secured on real estate.  In 1990 Jo went to work for a residential mortgage company and has been a mortgage loan officer for over 25 years.  Her goal is to offer excellent, affordable service to her customers, tailoring the loan programs to the specific needs of her clients. 
In addition to her work in the mortgage field, Jo Garner  is the primary sponsor and founder of Talk Shoppe in Memphis. www.TalkShoppe.com Jo Garner also host the radio show Real Estate Mortgage Shoppe airing on News Radio AM 600 WREC and iHeart Radio with podcasts and show notes published on www.JoGarner.com Pick up Jo Garner's book on Amazon or Barnes and Noble "Choosing the Best Mortgage-The Quickest Way to the Life You Want"