LET'S GET STARTED…(Jo) (Good morning, Memphis! Welcome to our internet listeners and podcast listeners across the 50 states! . Today is September 23rd, 2023. Call us in the studio while we are live at 901 535-9732.You're on Real Estate Mortgage Shoppe. I'm your host, Jo Garner, Mortgage Loan Originator. You can connect with me at www.JoGarner.com.
Our general topic: SHOULD I BUY A HOME NOW OR WAIT? FACTORS TO CONSIDER WHEN MAKING YOUR DECISION 2023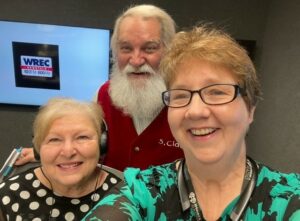 Introducing Realtor Pat Goldstein of Crye-Leike Realtors in TN and MS
Realtor Pat Goldstein of Crye-Leike Realtors in back in the co-host chair. Pat you have so many designations, there is not enough time in the show to name them all, including your recently added designation for working with properties in probate. You are known in many circles as the "Gold Standard in Real Estate." Take a minute or so and tell our listeners a little bit about yourself and what you do for the home buyers and home sellers you serve. (Pat has about 1 minute to introduce herself and talk about the services she offers her customers )
(Jo) As a mortgage loan originator I get to help mortgage customers compare financing options to buy a home so they can compare for themselves what is better for them, to Rent or Buy. Let's look at what could happen over the next five years if the forecasts for home values going up and rent rates are correct.
TALE OF TWO HOUSEHOLDS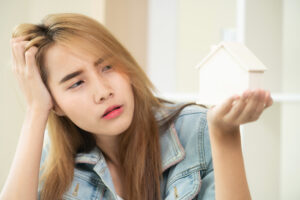 Lei Le Longh Decides to Rent Instead Buy The House
Tale #1: Lei Le Longh was faced with a big decision that she had to make really fast. Her landlord gave her a short notice that he was going to sell the house she had been renting and she needed to be out in 30 days. She could buy the home down the street for about $250,000 and almost zero down. A sinking fear moved on her. Did she really want the commitment of owning a house? 1. The rent would be about the same as the house payment. 2. Taxes and insurance would go up if she owned the house and she would have to pay it. 3. She would probably remain living in the same general area for many years to come. Lei Le Longh worked at her job everyday and the thought of sitting down with a pen, paper and calculator to research a buy vs rent strategy on her home felt too overwhelming right now. Maybe next time she would buy, but for now she would just rent another place. The rent for the home next door to the one for sale was about $2,100 per month. It would be tight on her budget but it would do for now.
Cho Chin Decides to BUY Instead of Rent The Home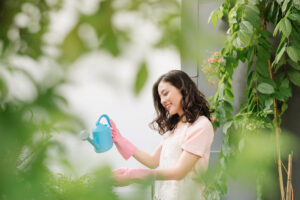 Tale #2: Cho Chin found herself in a similar situation as Lei Le Longh. Cho Chin needed to move out of the place she had been renting. Cho realized that now was the time to buy a home instead of just renting another place. At first the idea of searching for a home and getting a mortgage seemed daunting, but Cho remembered meeting a realtor at an open house on the street where she lived. Cho called the realtor to talk about her house buying plans. Cho called the mortgage originator recommended by the realtor. The mortgage officer explored with Cho various financing options, but Cho was excited about the almost zero down program for first-time homebuyers with the extra low interest rate. 1. The mortgage payment of $2,200 per month was $100 higher than the rental on the house across the street. 2. Cho reviewed the scenarios she got from her realtor and her loan officer. It looked like property taxes and insurance might go up over time, but the mortgage rate and principal and interest payment were fixed. The realtor and the mortgage officer showed Cho the forecast for home values to go up about 3% annually and that rents were expected to rise 6% per year. If these national companies were right on their forecasts, Cho saw advantages in buying and not renting. Cho bought her home instead of renting a home.
Five years later… Lei Li Longh, who decided to rent five years ago, walks across the street to talk to her neighbor Cho Chin who is out watering her flowers. They start talking about the time five years ago when they decided to move into the neighborhood.
Lei Le Longh shares her frustration with the constant rent increases. "I started out paying a little over $2,000 per month for rent five years ago. The landlord goes up on my rent every year and now I am paying $3,500 per month. It seems like I can never get ahead!"
Cho assures her neighbor Lei Le that she would not want to lose her as a neighbor. Then Cho offers to connect Lei Le to her realtor and mortgage loan officer. Cho explains that when she bought the house where she is living, the mortgage had a fixed interest rate that never changes. Cho says, "The only things that have changed are the taxes and insurance and it has changed only a little bit over these last five years. I have done some repairs now and again too, but it has been a small price to pay for the ability to own my own home. Values have been going up on homes in our neighborhood and my house is now worth over $30,000 more than the price I paid five years ago."
So I ask you, our listeners: Are you trying to decide whether to rent or buy your next home? If you are planning to move away from the geographic area in the next 3 to 4 years, you may want to consider renting. Seek qualified financial advisors in your decision. Depending on how the market moves, real estate tends to be a better investment the longer you own it.
If you plan to stick around for five years or more, let's explore some financing options available to you. I can make getting the mortgage on your next home EASY. Connect with me at (901) 482-0354 www.JOGARNER.com
Pat Goldstein, you have been serving West TN and North Mississippi for almost 40 years as a realtor. We are going to be hearing from you right after this break. Go ahead and launch into some of your wisdom until break on Buy vs Rent. (Pat has until 9:15 to initially launch into her topics)
You're on Real Estate Mortgage Shoppe. I'm your host, Jo Garner, licensed mortgage loan originator. What do YOU want to accomplish with your mortgage? What do YOU want to accomplish with YOUR mortgage? Connect with me at www.JoGarner.com When we come back, you will be hearing more from Realtor Pat Goldstein. We also have a famous guest stopping in with a tip or two. See you back in just a moment.
2nd segment is after 9:15 break from about 9:18Am to 9:30 AM break
Chuck Bohannon, Booking Agent for Santa Claus

2nd segment after 9:15 advertising break – (producer to start the song "Taking Care of Business" by Bachman Turner Overdrive –but bring the volume down before the lyrics start) It's time to talk shop with Talk Shoppe's Business Tip For Real Estate Professionals. Talk Shoppe is a marketing company offering free education and networking to anyone interested in real estate or in business. Talk Shoppe is made possible by the financial support of its sponsors and advertisers. For more about Talk Shoppe, go to www.TalkShoppe.com (shoppe) For our Talk Shoppe Business Tip today we have Talk Shoppe financial sponsor, Santa Claus from the North Pole who has been spending quite a bit of time in the Memphis area this year. You and your booking agent, Chuck Bohannan, have been bring smiles to many children and their adults with visits from Santa Claus. Chuck has been your booking agent for over 50 years. If YOU want to make your Christmas holiday positively memorable for your family, friends, customers or co-workers, contact Santa's booking agent at 901 619-6436
Santa Claus shares his 1-minute tip
Don't procrastinate. If you really want something in life go for it now. If you want to own your own home, get with a realtor, a mortgage professional or other good advisor and make steps to get what you want.
If you want to give your friends and family a positively memorable holiday this year, call right now to book Santa for your holiday event.
Tell us a little bit more about some of the services you offer your customers.

How is the best way to contact you? 901 619-6436
TOPICS COVERED BY
PAT GOLDSTEIN, REALTOR WITH CRYE-LEIKE REALTORS
WEST TENNESSEE & NORTH MISSISSIPPI
(901) 606-2000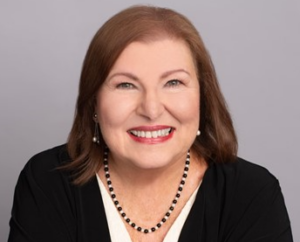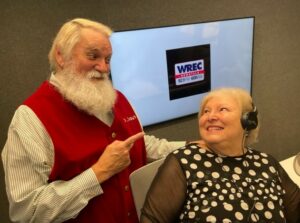 Buying a home isn't the answer for everyone, but if you want to buy, and you're waiting for prices and rates to drop, here are a couple of things to think about.
If you're Are you're thinking about waiting to buy a home in hopes of lower interest rates, you could be making a costly mistake?
this strategy could actually be costing you money. One key point to consider is the impact of rising demand on home prices. When interest rates drop, more buyers typically decide to jump into the housing market. This increased demand, especially in a time when housing inventory is already low, may lead to higher home prices and a probability of multiple offers.
Another factor is the benefit of home appreciation. Owning a home is not just about having a home to live; it's also an investment opportunity. Even a modest 2-3% annual home appreciation can result in significant financial gains over time, which often outweigh the potential savings from a 1 or even 2% interest rate drop. In fact, by waiting to purchase, you could be missing out on anywhere from $ 500 to more than $1,000 per month, depending on the rate of home appreciation.  
Remember that while you're waiting for rates to go down, aside from home prices most likely going up, your rent is also most likely increasing, which has a negative effect on any savings you might see from a potential interest rate drop.  
(3rd SEGMENT 9:35 AM)
TOPICS COVERED BY JO GARNER, LICENSED MORTGAGE OFFICER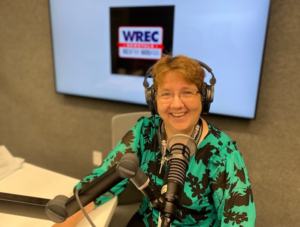 Here are five points to consider:
Set up your budget and stick to it.  Review your bank statements and credit card statements.  How much is your income?  What expenditures can you eliminate or replace with something less expensive?  What debts can you restructure to help your cash flow? After considering all of this, determine the maximum house payment you can comfortably afford.  How much can you comfortably pay down at closing without disturbing your emergency fund? Make allowances in your budget for repairs and unexpected events.  Stick to your limit on the maximum house payment and down payment.

Study the market.  A good realtor can help with showing you what price homes are selling for in the neighborhood.  They can look back and get data showing you which neighborhoods have increased in value over the last several years.  A good realtor can show you if the rental rates have also gone up consistently in that neighborhood.   If you paid over the asking price for the house you want, how long would it take for the home's value to appreciate enough to meet your paying price?

Select a home you can gradually improve to be what you want over time.  If the houses with the size and amenities you want in that neighborhood are too expensive, consider buying a home that you can improve over time. For example, you may find at a lesser price a house that has not been updated in several years. On the other hand, you might find a house that would allow you to build out the unfinished area over the garage later to get the hobby room on your wish list.

Strategize to get your offer accepted by the seller.    Make sure you have a very strong preapproval letter from your lender.  Keep any contingency clauses to a minimum. Be flexible on the closing date and possession date.  Consider increasing the amount of earnest money to show the seller you are a serious buyer.

Structure multiple positive exit strategies for a day in the future when you would need to sell the home or move out of the area. For example, if values in the neighborhood have consistently been going up for several years, the chances are good that you can still sell the home and make a profit when you are ready to move in a few years.   If the real estate market is not doing well one day in the future, you could rent the home to tenants and make a profit if rent rates have been steadily increasing each year.  For a third exit strategy, talk with your mortgage lender about a mortgage with a clause allowing you to sell your home one day to a buyer who could qualify with your mortgage company to assume your mortgage payments.
You may not see clearly into the future, but you can make some educated guesses by looking at the past. If you buy a home with a comfortably affordable payment and keep a healthy emergency fund, you will enjoy living in your home and have some options if the day comes when you need to move. 
Linden Lancey's Story—4-Bit Budget, Big Dreams—and a Brilliant Idea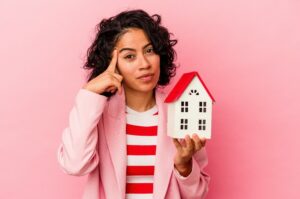 Linden Lancey (not her real name) reached out to me via email. She was a first-time homebuyer with big dreams but with a limited amount she could pay for a house note.
Kudos! to Linden for taking a full inventory of what income she had coming in each month and how much of her hard-earned money marched out each month to pay her bills. She knew her own comfort level on what she could pay down and how much she could comfortably pay per month. She told me the maximum payment she could comfortably afford per month and no more than $5,000 down.
Linden also knew all the things she wanted for her home. She knew the general area where she wanted to live and all the built in gadgets, bonus room-over-the-garage workshop and sitting areas with a view she had to have in the place she would call home.
But…the home she wanted would tie her down with a monthly payment a few hundred dollars higher than her personal comfort level. She would be dipping into her emergency fund to pay out almost double the amount she was comfortable paying.
Linden's voice wavered a bit, the enthusiasm dying off to resigned sigh,like someone giving up after almost winning a race. She really wanted her own home and she wanted it to be all that she dreamed. She and I talked a little more.
Linden and I swapped stories of people we knew who, gradually over time made little upgrades to their home as they could afford each project. I shared my personal story of learning from my mortgage clients over the years how to buy a home that needed some upgrades and clean up. My first home needed a LOT of things. But I started right away gradually adding things to my first house, like replacing an old sliding door with beautiful French doors, and building the pantry I wanted in the empty corner of the kitchen. Over the years living in my first home I scrapped the linoleum and added ceramic tile to the kitchen and bathrooms. Then added amenities to the front garden area, the garage and more.
I confessed to my client Linden Lancey that it was fun each time I was able to do that extra improvement. It was really a celebration when, one day, I sold the house and made a nice profit so that I could continue leveraging up on the quality of my personal home which feels like my castle.
Linden had some brilliant ideas of her own. She was hanging up with me to call her realtor. Linden Lancey had discovered how she could buy a lower priced home in the area she wanted to live and gradually finish out the bonus room upstairs to make into her dream work shop. She was off to find the home she would love.
4th segment following 9:45 am break about 9:48 to 9:56 am
REAL ESTATE TIP OF THE WEEK
Santa Claus has another 1 minute tip
If you or a family member want to buy a home, Santa recommends buying the book "Choosing the Best Mortgage-The Quickest Way to the Life You Want" by Jo Garner.
Remember, if you want to buy a home or achieve something in life, ask for what you want. JUST DO IT
Pat Goldstein (approx. 1 min tip)
Read and understand the home purchase contract BEFORE you get under pressure during negotiations with the seller.
Jo Garner's mortgage tip:
National Association of Realtors survey says the top reasons would-be home buyers are sitting on the fence
#1. Waiting for mortgage rates to come down
#2. Too many people competing for the same house because there are too few houses available on the market
Think about this:
If mortgage rates drop, more people will be jumping off the fence to buy a home and the competition will be much stiffer with fewer sellers willing to help you with closing costs.
Buy now while you can. You can always refinance to a lower rate later if and when mortgage rates get lower.
Connect with me at (901) 482-0354 Jo@JoGarner.com www.JoGarner.com
ANNOUNCEMENTS FROM SPONSORS:
Talk Shoppe offers free networking & education to anyone interested in real estate or in business or in health and wellness. Talk Shoppe meets every Wednesday 9A-10A CT at Concorde Career College 5100 Poplar the 1st floor in the Memphis Clark Tower and also on zoom. Go to www.TalkShoppe.com and click the Events tab for the link to get into the event online. This Wednesday September 27th, 2023 come meet a lot of local business people at "Speed Networking on the Fast Track" sponsored by Talk Shoppe, Network in Action, Greater Memphis BNI, Power Partners BNI, 40-Over-40 Campaiign
Talk Shoppe could not offer the free educational networking events free to our community without some very giving sponsors. Thank you to Talk Shoppe's business coach, Keith Potts of Evolve Business Coaching. He can help you get a winning strategy for YOUR business. Connect with Keith Potts at www.evolvebusinesscoaching.net
Thank you to Talk Shoppe sponsor, real estate Darlene Kemp of VistaPoints.org. Darlene can help you structure a special needs trust for your special needs loved one. One day if and when you can not be there to provide for that loved one, the special needs trust can. Connect with Darlene Kemp at vistapoints.org.
It is a beautiful weekend in Memphis. Go make some great memories for yourself and others.
Subscribe to get weekly Real Estate Mortgage Shoppe podcasts with show notes at www.JoGarner.com
5. Real Estate Mortgage Shoppe reminds you to MAKE YOUR PLAN. LET'S WORK YOUR PLAN. IF THE DEAL WORKS FOR YOU TODAY, DO IT TODAY.
LEGAL STUFF: SPECIAL NOTE: REAL ESTATE MORTGAGE SHOPPE RECOMMENDS THAT YOU CONSULT WITH A FINANCIAL, LEGAL OR OTHER CERTIFIED, LICENSED PROFESSIONAL BEFORE ACTING OR INVESTING ON ANYTHING YOU HEAR OR SEE FROM THE CONTENT ON THIS SHOW OR BLOG POSTS. THE INFORMATION WE SHARE ON REAL ESTATE MORTGAGE SHOPPE IS GENERAL IN NATURE MEANT FOR GENERAL EDUCATIONAL PURPOSES ONLY AND NOT AN OFFER TO LEND.. ALL EXAMPLES GIVEN FOR ILLUSTRATION PURPOSES ON REAL ESTATE MORTGAGE SHOPPE AND ARE BASED ON TRUE STORIES BUT WE USE FICTIONAL CHARACTERS AND DO NOT DIRECTLY REFLECT REAL PEOPLE OR EXACT DETAILS IN ANY OF THE SITUATIONS.
QUOTE CORNER : The quote of the week:
"The Only Bad Time to Buy Property is LATER" simplimihomes.com
"The purchase of a residence is one of the most significant financial milestones in your life. It provides both monetary prosperity and emotional security." | Suze Orman
____________________________________________________________________________________
REJOINDERS:
Kelly Inman of Next Day Access kellyinman@nextdayaccess.com

Don Lawler, StorytellersMemphis.com and Brandaid

Reverend Jo Rook, Director of the Healing and Wellness at Church of the Harvest Olive Branch, MS 901 235-7050
Transition Music: "The House That Built Me" by Miranda Lambert; "A Place Like That" performed by "6982" – spotlight artist Motes Jones & Company – MotesJones.com; "Taking Care of Business" by Bachman Turner Overdrive for the Talk Shoppe Business Tip For Real Estate Pros
"A Place Like That" performed by "6982" – spotlight artist Motes Jones & Company – MotesJones.com;
MotesJones company have a studio local to the Mid-South and can write songs and jingles for YOUR company.
PICK UP YOUR COPY OF "CHOOSING THE BEST MORTGAGE-THE QUICKEST WAY TO THE LIFE YOU WANT" by: JO GARNER
An essential guide for real estate professionals and their customers.
Now on Amazon and Barnes and Noble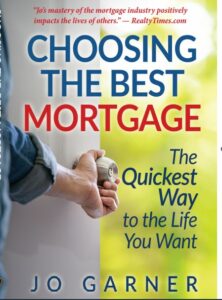 ABOUT PAT GOLDSTEIN, REALTOR WITH CRYE-LEIKE
(901) 606-2000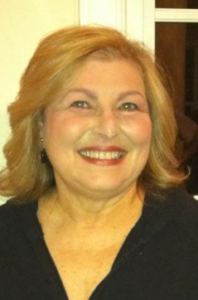 2006 MAAR Realtor Associate of the Year 2005 MAAR Presidential Award Recipient TAR Leadership Graduate Member National Association of Realtors
         Life Member of the Multi-Million Dollar Club. Toastmasters Division Governor CBS (Certified Builder Specialist)
         CRA (Certified Relocation Associate)
         CRS (Certified Residential Specialist)
         GREEN (Green Agent)
         GRI (Graduate, Realtors Institute)
         MMDC (Crye-Leike Multi-Million Dollar Club)
         SRES (Seniors Real Estate Specialist)
         SRS (Seller Representative Specialist)
         Vice-President (Circle of Excellence)
___________________________________________________________________
ABOUT JO GARNER-MORTGAGE LOAN OFFICER: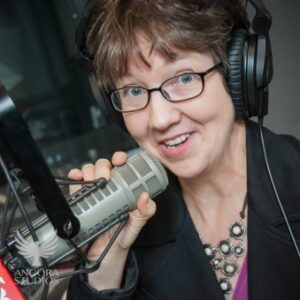 WHAT DO YOU WANT TO ACCOMPLISH WITH YOUR MORTGAGE?
www.JoGarner.com (901) 482 0354 jo@jogarner.com twitter @jogarner NMLS# 757308
(currently working with Cardinal Financial Company, Limited Partnership NMLS #66247 equal housing opportunity 2645 Appling Rd 102 Memphis, TN 38133 ) Online loan application https://online.cardinalfinancial.com/#/p/apply/jogarner
www.cardinalfinancial.org for licensing info www.nmlsconsumeraccess.org/EntityDetails.aspx/company/66247 "Whatever YOUR personal priorities are, my job is to help you get the mortgage terms that will give you bragging rights when you talk about it and help you score on hitting your goals ."
As a mortgage loan officer, my job is to help you get to the benefits you want from your financing terms. What is most important to you? I can help you find the financing terms that will help you get to what you want. What is your comfort level on a house payment? How much are you comfortable paying down,? What type of financing do you need to get the house you want to buy or refinance?
Different clients have different priorities in life—some are buying their first home with very little down payment funds. Some are recovering from medical challenges, divorces or preparing to send children to college and some are embarking on a long term goal of buying properties to build rental income."
Jo Garner is a mortgage officer with extensive knowledge in tailoring mortgages to her customers who are refinancing or purchasing homes all over the country. She offers conventional, FHA, VA or other loan programs for refinancing and purchases.
Jo can help you look at rent vs buy, when it makes sense to refinance, how to get the best deal on your home purchase financing.
Jo Garner has been in the real estate/financing business for over 25 years.  She grew up in West Tennessee and got her start in real estate in Portland, Maine where she first began her real estate career. She received her real estate education from the University of Southern Maine  and was personally mentored in San Diego, California  by Robert G. Allen, author of Nothing Down, Creating Wealth and The Challenge.
On moving back to West Tennessee in 1987, she went into business buying and selling discounted owner-financed notes secured on real estate.  In 1990 Jo went to work for a residential mortgage company and has been a mortgage loan officer for over 25 years.  Her goal is to offer excellent, affordable service to her customers, tailoring the loan programs to the specific needs of her clients. 
In addition to her work in the mortgage field, Jo Garner  is the primary sponsor and founder of Talk Shoppe in Memphis. www.TalkShoppe.com Jo Garner also host the radio show Real Estate Mortgage Shoppe airing on News Radio AM 600 WREC and iHeart Radio with podcasts and show notes published on www.JoGarner.com Pick up Jo Garner's book on Amazon or Barnes and Noble "Choosing the Best Mortgage-The Quickest Way to the Life You Want"