What to get a bird's-eye view of the upcoming real estate and mortgage markets for 2023? Jo Garner, mortgage originator and Tom King, appraiser look through the "Magic Binoculars" to give insights into what to expect as a home buyer or home seller. Special tips to real estate pros from a digital marketing pro also.
What do YOU want to accomplish with YOUR mortgage? Make your plan. Let's work your plan. If the deal works for you today, let's do it today. Connect with me at www.JoGarner.com
To listen to today's show just click below!
To Your Success,
Jo Garner, Licensed Mortgage Originator NMLS # 757308 (equal housing opportunity)
Host of Real Estate Mortgage Shoppe www.JoGarner.com Jo@JoGarner.com
(901) 482-0354 jo@jogarner.com
(1st segment 9:06am to 9:15Am) LET'S GET STARTED…
(Jo) (Good morning, Memphis! Welcome to our internet listeners and podcast listeners across the 50 states! You're on Real Estate Mortgage Shoppe. I'm your host, Jo Garner, Mortgage Loan Officer. You can connect with me at www.JoGarner.com. Our general topic is SKYDIVING INTO THE 2023 HOME BUYING AND MORTGAGE MARKET-BIRD'S-EYE PREDICTIONS. Subscribe to get Real Estate Mortgage Shoppe weekly blogposts with podcasts at JoGarner.com Call us while we are live today January 7th, 2023 at 901 535 9732.
INTRODUCING TOM KING, APPRAISER WITH BILL KING APPRAISAL COMPANY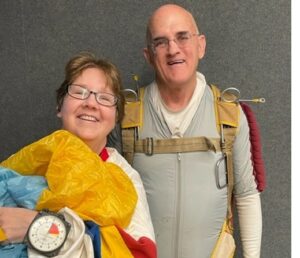 Tom King will be sharing some of his wisdom what he is seeing now and on the horizon for our real estate market. Tom King, it is always fun having you in the studio. Tom is a VERY experienced appraiser and has just received his 40-year realtor emeritus award. He has been an appraiser for over 40 years. He is also a VERY experienced skydiver and has made thousands of jumps and some base jumps too. (Jo asked Tom, "What do you say to people who ask you why you would jump from a perfectly good plane?" (Tom to answer however he wants –for example Because the door was open) <Tom introduces himself and talks about the types of clients he serves as an appraiser and makes some skydiving comments>
(Tom takes a couple of minutes to talk about his observations on the real estate market.
Advantages for buyers and advantages for sellers
(Jo) Do you remember looking out the window of an airplane and being able to see the ground for miles from your vantage point? If you were jumping out of the plane with a parachute, you would be paying closer attention to the ground below, positioning yourself for a smooth landing.
Here is what the landscape for the home buying market and mortgage market looks like from a bird's eye view.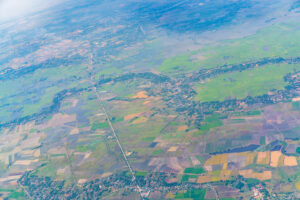 This week Lawrence Yun, chief economist for National Association of Realtors made some predictions for the housing market in 2023. He predicted that home values would fall 6.8% over the next year. After making this prediction, he came back and stated that only half of the United States would experience the drop in home prices.
Nationally we are watching the biggest number of people migrating to the South and to the Mid-West. The lack of homes available for sale and the still high demand in some areas from home buyers is bolstering up home prices of higher demand.
The Federal Reserve has raised their rates seven times in 2022 and still have higher to go in order to fight the worst inflation we have seen in 40 years. Historically when the Federal Reserve raises their borrowing rates multiple times in a year, a recession follows.
So far the job market has remained strong which makes some economist believe the recession will be soft and short. Other economists believe that we will see a more serious recession. The three major world economies have been showing signs of slowing—the US, the EU and China.
Historically, homeowners with no mortgage or a fixed-rate mortgage have fared better than renters through inflation and recessions. If you are a renter or know a renter would like to jump into the real estate market to buy a home, let's talk. You can text or call me at 901 482-0354.
(Jo) The last quarter of 2022 my phone was ringing from first-time homebuyers who have been renting for years and finally are making the jump to homeownership. One of these first-time homebuyers sent me an email and said, "Can you help me get preapproved so I can buy my first house? My landlord keeps going up on my rent. If I am going to pay this kind of money for rent, I might as well be buying my own house." During the loan process I got a chance to talk with this customer. She said she has always been afraid to buy a house. "But, look at me! It feels like I'm flying off a cliff buying a house. I will be so happy, though, when I can own my home!"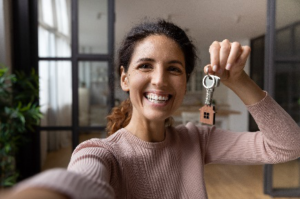 You're on Real Estate Mortgage Shoppe. I'm your host, Jo Garner, licensed Mortgage Originator. Connect with me at www.JoGarner.com What do YOU want to accomplish with YOUR mortgage? Make your plan. Work your plan. If the deal works for you today, let's DO IT TODAY. When we come back you will be getting more wisdom from our expert real estate appraiser, Tom King. Our web designer and marketing guru Suzan David with webandstorymedic.com will be giving our real estate pros some tips. See you back in just a moment.
2nd segment is after 9:15 break from about 9:18Am to 9:30 AM break
It's time to talk shop with Talk Shoppe's Business Tip For Real Estate Professionals. Talk Shoppe is a marketing company offering free education and networking to anyone interested in real estate or in business or health and wellness. Talk Shoppe is made possible by the financial support of its sponsors. For more about Talk Shoppe, go to www.TalkShoppe.com (shoppe) For our Talk Shoppe Business Tip today we have Talk Shoppe sponsor Suzan David of webandstorymedic.com. Thank you to Suzan David for your contribution to support our business community. Suzan David can design your web page and social media messages with the power of story to build loyalty to your from your target customers. Connect with Suzan David today at www.webandstorymedic.com Suzan David of webandstorymedic.com, what is our Talk Shoppe Business Tip of the Day?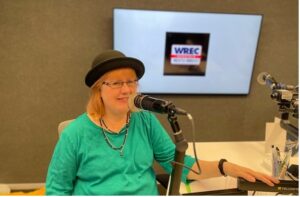 TIP:
Get your website ready to succeed in the New Year
There are several things you can do to get your website ready for the new year:
Review and update your website's content. Make sure all of the information on your site is accurate and up to date.

Check your website's design and layout. Consider making any necessary changes to make your site more visually appealing and easy to navigate.

Review your website's security. Make sure your site is secure and that you have implemented all necessary measures to protect against cyber threats.

Check your website's performance. Test your site's loading speed and make any necessary improvements to ensure that it loads quickly and efficiently.

Review your website's mobile compatibility. Make sure that your site is fully functional and easy to use on mobile devices.

Check your website's SEO. Review your site's search engine optimization and make any necessary changes to improve its ranking in search results.

Review your website's analytics. Use tools like Google Analytics to see how your site is performing and identify any areas for improvement.
By taking these steps, you can ensure that your website is ready for the new year and well-positioned to attract and retain visitors.
Suzan David
Web and Story Medic
901-455-4504
TOPICS COVERED BY TOM KING, BILL KING APPRAISAL COMPANY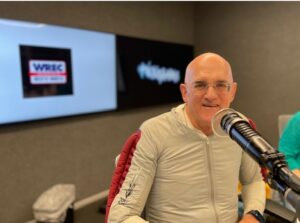 Talk about what is happening with home values.

What is happening with buyer competition.

Advantages for buyers in this market

Advantages for sellers in this market

Talk about the firewall between mortgage officers and appraisers

Give some examples of situations you see without giving too many details on your client.
3rd segment following 9:30 break about 9:35
TOPICS COVERED BY JO GARNER, MORTGAGE LOAN ORIGINATOR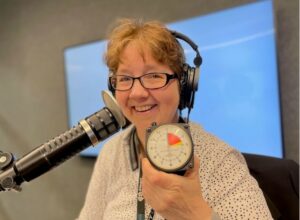 The Man Who Fell To Earth-Stepping Out In Faith To Make a Celebrated Accomplishment
Do you remember the story from 2012 of the man who fell to earth? Felix Baumgartner broke the World Record for the highest jump for skydiving. He trained and worked diligently with a team to build a helium balloon and capsule that could take him 24 miles high into the stratosphere where he would free-fall into a dive where he fell so fast, he broke the sound barrier.
Even with all the training and having the best team of professionals helping him, Felix Baumgartner faced a huge challenge, and that challenge was maintaining his mental fortitude. Looking down on earth from high up on the edge of space, it took every ounce of bravery he could muster to leap out and start falling from that height. The first part of the fall there was very little resistance so he started spinning out of control, which was scary. Once he got to a level with more oxygen, he righted himself and enjoyed the most blissful experience from skydiving he had every felt. After the successful dive, he was surrounded by cheering crowds and family, friends and fans who still admire him today.
Buying a home is a milestone and a momentous occasion. I get to celebrate with my mortgage clients when they go to closing. They feel good about their accomplishment and their family and friends are celebrating with them too.
TRAUMA TO TRIUMPH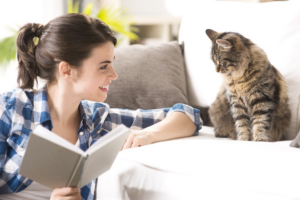 Sometimes, during the time I get to work with my clients, I have the privilege of hearing some of their back story. When you know some of a client's personal story, it helps you appreciate even more their journey to finally achieving homeownership.
This was certainly the case with Alia Abbey, a single woman who sounded over the phone like she really wanted to buy her home but kept trying to convince me it would never work out. When I talked to her the first time she said, "Look, I am calling you because I found a house that would be perfect for me. My realtor told me to call you to get preapproved, but I don't believe I can really buy a house. Every time I have tried in the past, some catastrophe hits my life and the deal falls through. So… I gave up a long time ago."
Alia (not her real name) had okay credit and good steady income, just not money to pay for the down payment. She did not know about the down payment assistance programs available to her. When she and I looked at her projected monthly payment and very small amount needed for her to pay at closing with an assistance program, for the first time she allowed herself to get excited. As we got closer to closing she began to start giving up again. Trying to figure whey she was ready to sabotage her chance to own a home, I started asking questions. She shared about her traumatic childhood experience when the home where she and her family lived was destroyed by a catastrophic event. With the encouragement of her friends at work, her realtor and of course our mortgage team, this lady went to her closing and laughed, then cried (for joy) and then laughed again. Buying her own home with the help of a down payment assistance program and her real estate professionals, the day she closed on her home was a positive turning point for Alia Abbey.
4th segment following 9:45 am break about 9:48 to 9:56 am
TOM KING, EXPERT REAL ESTATE APPRAISER: If you are having trouble making your mortgage payment, contact the mortgage company immediately. Work with the mortgage company and don't ignore them. Mortgage companies are more willing to modify and help you as a borrower if you will communicate and cooperate with the mitigation department.
REAL ESTATE TIP OF THE WEEK
Suzan David of www.webandstorymedic.com (web designer and social media marketer) TIP:
Get Social Media Ready for the New Year
Here are some steps you can take to get your social media ready for the new year:
Review and update your social media profiles. Make sure all of the information on your profiles is accurate and up to date, and consider revising your bios and profile pictures if necessary.

Audit your social media accounts. Take stock of which social media platforms you are active on and consider whether you should continue to use all of them. If you are active on a platform that is not bringing you any value, consider deactivating it.

Clean up your social media accounts. Remove any old or irrelevant posts that may be cluttering your feed or giving the wrong impression to your followers.

Set social media goals. Determine what you want to achieve with your social media presence and set specific, measurable, achievable, relevant, and time-bound (SMART) goals to help guide your efforts.

Create a content calendar. Plan out the types of content you want to post and when you want to post it. This will help you stay organized and ensure that you are consistently posting high-quality content.

Engage with your audience. Make an effort to respond to comments and messages, and actively seek out opportunities to interact with your followers.
By following these steps, you can ensure that your social media presence is well-organized and effective in the new year.
Suzan David
Web and Story Medic
901-455-4504
Real Estate Tip by Jo Garner: If you are thinking about buying a home or refinancing a home? Even if you are not ready to start immediately, go ahead and contact your loan officer and get prequalified. As a loan originator, I am happy to make suggestions to help my clients get the very best loan structure. Sometimes it takes some work on credit or funds to close. Getting prequalified early gives you time to make the adjustments you need to get the best results
ANNOUNCEMENTS:
Talk Shoppe offers free networking & education to anyone interested in real estate or in business or in health and wellness. Talk Shoppe meets every Wednesday 9A-10A CT temporarily at Jordan Crossing Health Campus and also on zoom. Go to www.TalkShoppe.com and click the Events tab for the link to get into the event online.

Jan 11, 2023
Digital Marketing Including Animation
TJ, Terrence Green, Jr.,TJSAnimationWorkshop.com
662-590-8301, TJ@TJSAnimationWorkhop.com
Thank you to these sponsors who make Talk Shoppe's free networking and education free to our community. Talk Shoppe could not offer the business building tools they offer without the special sponsors who contribute .
Thank you to Peggy Lau of Club Seacret, for your contribution to our business community. Make great memories on quality vacations with people you love. Even better, you get to take these vacations at bargain prices. Call Peggy at 901 289-0747
Thank you to Tim Gilliland of BackupRX.com for providing data backup services to Talk Shoppe. If YOU want peace of mind, knowing that you can restore your data if needed, contact Tim Gilliland at BackupRX.com
4. Subscribe at www.JoGarner.com and you can get our weekly blog posts with podcasts conveniently in your inbox.
5. Real Estate Mortgage Shoppe reminds you to MAKE YOUR PLAN. LET'S WORK YOUR PLAN. IF THE DEAL WORKS FOR YOU TODAY, DO IT TODAY.
LEGAL STUFF: SPECIAL NOTE: REAL ESTATE MORTGAGE SHOPPE RECOMMENDS THAT YOU CONSULT WITH A FINANCIAL, LEGAL OR OTHER CERTIFIED, LICENSED PROFESSIONAL BEFORE ACTING OR INVESTING ON ANYTHING YOU HEAR OR SEE FROM THE CONTENT ON THIS SHOW OR BLOG POSTS. THE INFORMATION WE SHARE ON REAL ESTATE MORTGAGE SHOPPE IS GENERAL IN NATURE MEANT FOR GENERAL EDUCATIONAL PURPOSES ONLY AND NOT AN OFFER TO LEND.. ALL EXAMPLES GIVEN FOR ILLUSTRATION PURPOSES ON REAL ESTATE MORTGAGE SHOPPE AND ARE BASED ON TRUE STORIES BUT WE USE FICTIONAL CHARACTERS AND DO NOT DIRECTLY REFLECT REAL PEOPLE OR EXACT DETAILS IN ANY OF THE SITUATIONS.
QUOTE CORNER: Anonymous "If at first you don't succeed, skydiving is NOT for you."
Tom King "If someone tells you that you can't make a skydiving jump without a parachute, they're wrong. You can make that jump at least once."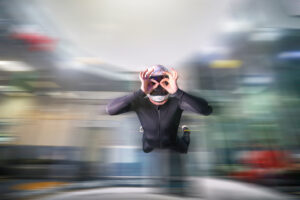 ____________________________________________________________________________________
REJOINDERS:
Pat Goldstein, Realtor with Crye-Leike West TN and North Mississippi (901) 606-2000

Troy and Lynn McDonald of Erin McDonald Insurance Agency 901 849-7101

Rob Draughon and Shelley Rothman of Griffin, Clift Everton and Maschmeyer Law Firm (901) 752-1133
Transitional Music: "Ready to Fly" by Richard Marx; "Live Like You Are Dying" by Tim McGraw; "Jump" by Van Halen; "Taking Care of Business" by Bachman Turner Overdrive for the Talk Shoppe Business Tip for Real Estate Pros
PICK UP YOUR COPY OF "CHOOSING THE BEST MORTGAGE-THE QUICKEST WAY TO THE LIFE YOU WANT" by: JO GARNER
An essential guide for real estate professionals and their customers.
Now on Amazon and Barnes and Noble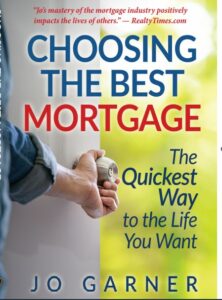 ABOUT SUZAN DAVID OF WWW.WEBANDSTORYMEDIC.COM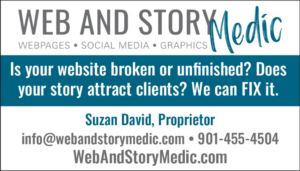 ABOUT TOM KING, REAL ESTATE APPRAISER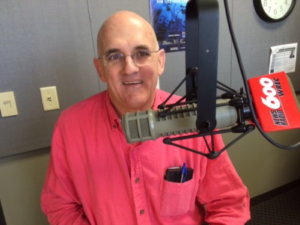 Tom is a well- respected and sought after appraiser in Memphis, Tennessee.  He is a second generation appraiser with 40 years of experience.  He has been elected to the Memphis Area Association of Realtors Board of Directors three times.  
Tom is a certified residential appraiser in Tennessee.  He have appraised over 20,000 homes in his career.  A graduate from the University of Tennessee with a degree in real estate, Tom is also a Certified Relocation Professional (CRP).  Tom also has vast experience in dealing appraising real estate for pre-listing sales, cash buyers, divorce settlements, estate settlements. (901) 487-6989
ABOUT JO GARNER-MORTGAGE LOAN OFFICER: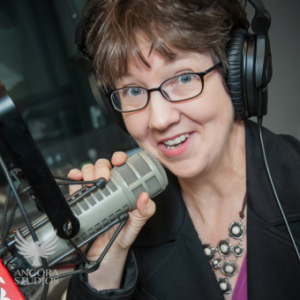 WHAT DO YOU WANT TO ACCOMPLISH WITH YOUR MORTGAGE?
www.JoGarner.com (901) 482 0354 jo@jogarner.com twitter @jogarner NMLS# 757308
(currently working with Cardinal Financial Company, Limited Partnership NMLS #66247 equal housing opportunity 2645 Appling Rd 102 Memphis, TN 38133 ) Online loan application https://online.cardinalfinancial.com/#/p/apply/jogarner
www.cardinalfinancial.org for licensing info www.nmlsconsumeraccess.org/EntityDetails.aspx/company/66247 "Whatever YOUR personal priorities are, my job is to help you get the mortgage terms that will give you bragging rights when you talk about it and help you score on hitting your goals ."
As a mortgage loan officer, my job is to help you get to the benefits you want from your financing terms. What is most important to you? I can help you find the financing terms that will help you get to what you want. What is your comfort level on a house payment? How much are you comfortable paying down,? What type of financing do you need to get the house you want to buy or refinance?
Different clients have different priorities in life—some are buying their first home with very little down payment funds. Some are recovering from medical challenges, divorces or preparing to send children to college and some are embarking on a long term goal of buying properties to build rental income."
Jo Garner is a mortgage officer with extensive knowledge in tailoring mortgages to her customers who are refinancing or purchasing homes all over the country. She offers conventional, FHA, VA or other loan programs for refinancing and purchases.
Jo can help you look at rent vs buy, when it makes sense to refinance, how to get the best deal on your home purchase financing.
Jo Garner has been in the real estate/financing business for over 25 years.  She grew up in West Tennessee and got her start in real estate in Portland, Maine where she first began her real estate career. She received her real estate education from the University of Southern Maine  and was personally mentored in San Diego, California  by Robert G. Allen, author of Nothing Down, Creating Wealth and The Challenge.
On moving back to West Tennessee in 1987, she went into business buying and selling discounted owner-financed notes secured on real estate.  In 1990 Jo went to work for a residential mortgage company and has been a mortgage loan officer for over 25 years.  Her goal is to offer excellent, affordable service to her customers, tailoring the loan programs to the specific needs of her clients. 
In addition to her work in the mortgage field, Jo Garner  is the primary sponsor and founder of Talk Shoppe in Memphis. www.TalkShoppe.com Jo Garner also host the radio show Real Estate Mortgage Shoppe airing on News Radio AM 600 WREC and iHeart Radio with podcasts and show notes published on www.JoGarner.com Pick up Jo Garner's book on Amazon or Barnes and Noble "Choosing the Best Mortgage-The Quickest Way to the Life You Want"