Today Ed Hill, hosts of the MemphisHomeMaintenanceShow.podbean.com and senior consultant with Masters Roofing will be taking you step by step on how to give your house a makeover on the outside. I will be sharing with you some mortgage customer stories on how these clients went one step at a time buying real estate to created the life they wanted to live.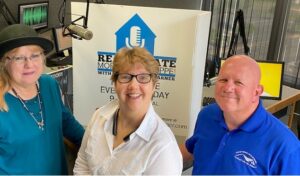 What do YOU want to accomplish with YOUR mortgage? Make your plan. Let's work your plan. If the deal works for you today, let's do it today. Call me and let's talk 901 482-0354. Subscribe to get weekly Real Estate Mortgage Shoppe podcast and blog posts www.JoGarner.com
To Your Success,
Jo Garner, Mortgage Loan Officer NMLS#758308
Good morning, Memphis! Welcome to our internet listeners and podcast listeners across the 50 states! You're on Real Estate Mortgage Shoppe. I'm your host, Jo Garner, Mortgage Loan Officer. You can connect with me at www.JoGarner.com. Our general topic is STEP BY STEP IN REAL ESTATE TO CREATE THE HOME YOU WANT AND THE LIFE YOU WANT TO LIVE.. Subscribe to get our weekly blogposts with podcasts at www.JoGarner.com.
INTRODUCING ED HILL OF MASTERS ROOFING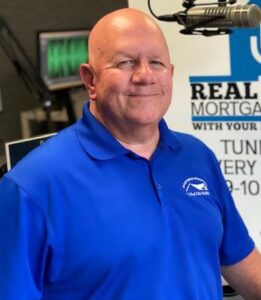 (Jo) Back in the Real Estate Mortgage Shoppe studio we have Ed Hill of the A+ BBB rated Masters Roofing company. Every person I talk to about you, Ed, says you have set the bar high for roofers when it comes to a good quality job and top service too. As senior consultant for Masters Roofing, you have assisted with over 800 roof repairs or replacements. You wrote the book on Home Improvements and your we can learn a lot from your podcasts too. Check it out at MemphisHomeMaintenanceShow.Podbean.Com . Take a minute to tell us a little about yourself and what you and Masters Roofing does for your clients. (Ed Hill introduces himself and talks about the benefits Masters Roofing offers their clients)
(Jo) ) A while back, my business coach had been helping put together a plan to meet some of my goals. Some of my projects can seem a bit overwhelming because I tend to reach for the stars and I told him, "I know this sounds like a huge project so don't laugh when I tell you what it is," but my coach said, "I'm not laughing," and he helped me build a ladder to get to what seemed like the stars –step-by-step.
Our mortgage team and I walk along with our clients all the time that have goals they want to reach or dreams they want to realize. We ask them, "What do you want to accomplish today (from your mortgage refinance or your home purchase?) What are your plans for the next 5 years?" The mortgage is one of the biggest financial obligations a person HAS. So many times a simple mortgage restructure can make the difference between a client getting to retire early with a paid off mortgage, or being able to afford to purchase a home that seemed unreachable in the past, or some of our clients didn't think they could afford to build their income and wealth by buying real estate rental property—but using the right mortgage product or combination of programs, they suddenly see how to make some of their dreams come true. If you're thinking about making some life changes for yourself or even for someone else, buying a property or more than one property or selling one, upsizing or downsizing or paying off your mortgage early –or maybe you just want some extra cash freed up each month, let's talk o directly off the air at (901) 482-0354, or connect with me on the blog www.jogarner.com
The first step in determining the life you want is to know what makes you happy.
Secondly, list the reasons Why you want to pursue the life of your dreams.
3rd, Visualize clearly in your mind what living that life looks like, what it sounds like, what if FEELS like if you were already living that life.
4th Set a specific deadline for making this life a reality
5th Now it is time to make your plan. Let's work your plan. If owning real estate is involved, I would like to be on your journey with you as your lender. I can introduce some great real estate pros to you that can help you too.
If home improvements are somewhere in your plan, then let me introduce you to Ed Hill of Masters Roofing in Memphis. Ed, what are some step-by-step projects we can do to improve the exterior of our homes? (Ed has about 4 or 5 minutes to start launching his topics until 9:15 break)
You're on Real Estate Mortgage Shoppe. I'm your host, Jo Garner, Mortgage Loan Officer. What do YOU want to accomplish with your mortgage? Make your plan. Let's work your plan if the deal works for you today, let's do it today. When we come back Ed Hill will be sharing more step-by-step tips for giving your home a makeover…
TALK SHOPPE BUSINESS TIP FOR REAL ESTATE PROS
2nd segment after 9:15 advertising break – (producer to start the song "Taking Care of Business" by Bachman Turner Overdrive –but bring the volume down before the lyrics start) It's time to talk shop with Talk Shoppe's Business Tip For Real Estate Professionals. Talk Shoppe is a marketing company offering free education and networking to anyone interested in real estate or in business. Talk Shoppe is made possible by the financial support of its sponsors and advertisers. For more about Talk Shoppe, go to www.TalkShoppe.com (shoppe) For our Talk Shoppe Business Tip today we have Talk Shoppe sponsor Suzan David of www.WebandStoryMedic.com , you did a great job updating our TalkShoppe.com web site. You know how to use stories to introduce the market place to a product, service or concept. People say you are innovative, hard-working and dedicated to keeping your customers happy. Suzan David of WebandStoryMedic.com, what is our Talk Shoppe Business Tip for Real Estate Professionals today? (Suzan David has about 1.5 minutes to share her tip for clients who need her service)
Suzan David , how do we contact you? (901) 455-4504 info@webandstorymedic.com
Tip 1 TELLING YOUR STORY ONLINE
Your clients are not interested in you, they are interested in themselves and their problems. If they are coming to my business, then they are interested in getting the attention of their own clients. They only care about ME if I can help them accomplish that goal. And believe me that is the same for your clients. They care about themselves and their problems.
We can only get their attention if we tell THEIR story on our web pages. So that is exactly what we do.
Our hero in this story is the CLIENT HIMSELF.
You, the business owner, are the guru or teacher who will appear at just the right moment to help him. That's the point that your clients become interested in you. When they realize you can solve their problem.
So, the first thing you have to do is take a look at your website, (and any of your marketing materials) and make sure you start with the client's story. You tell THIER story so that they read it and it resonates with them. "Hey Martha! Look, this website is talking about us!"
I recommend taking a look at your existing website to make sure that the client is the HERO of your branding story.
This is Suzan David at Webandstorymedic.com – If it's broken, we can fix it.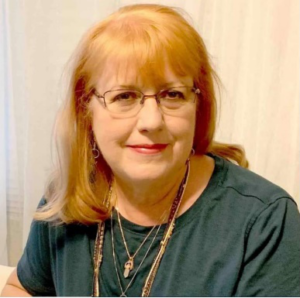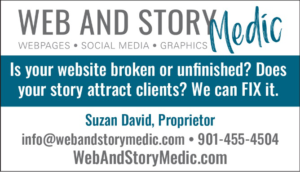 ___________________________________________________________
TOPICS COVERED BY
ED HILL OF MASTERS ROOFING IN MEMPHIS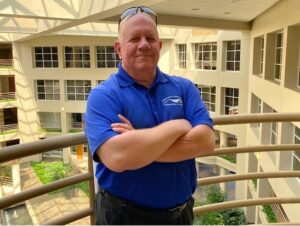 STEP BY STEP EXTERIOR HOME-MAKEOVER
Ed Hill, Senior Consultant, Masters Roofing
Host, MemphisHomeMaintenanceShow.Podbean.Com
Whether you have just purchased a home or want to improve the appearance of your home for your own enjoyment or to prepare it for the real estate market, there are a few things you can do outside that will dramatically enhance curb appeal and pride of ownership.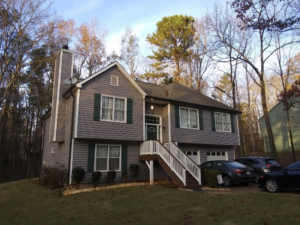 Replace the entire roof with a new roof. Now is the time to upgrade the quality of the roof and change the color scheme of the entire home! This makes the biggest impact.
Re-paint or recover all previously painted exterior surfaces. The combination of a new roof and a new exterior delivers a stunning transformation for any home.
Plant new ornamental landscaping on the front and sides of the home. Try different shrubs, flowers, trees and boundaries than the kinds in place now.
Raise the canopy of the trees around your home. A professional arborist can properly remove dead or diseased trees and prune limbs to make your home more visible.
Re-sod the front yard with a lush green turf that would rival the best golf courses in town. Nothing says "We love our home" like a beautiful, well-manicured lawn!
Update and add to exterior lighting with landscape and security lighting to enhance both the beauty and the security of your home.
Install a new six inch custom-made gutter system in a color specifically paired with your new roof and exterior colors. This has an amazing effect!
Pressure wash or replace existing concrete, brick or stone driveways and walkways. When these are cracked, stained or worn they detract from your home's beauty.
For free advice or possible referrals to professionals that can assist you in your home-makeover, call Ed Hill directly at 901-273-6594. Also, listen free anytime, anywhere to
MemphisHomeMaintenanceShow.Podbean.Com . Ed also offers free, friendly, expert, honest roof inspections, roof estimates, help with insurance storm damage claims and roof design showroom tours by appointment in the Memphis region. Learn more on social media at
#EdHillMastersRoofing and #EdHillTheHappyRoofer
TOPICS COVERED BY JO GARNER, MORTGAGE LOAN OFFICER: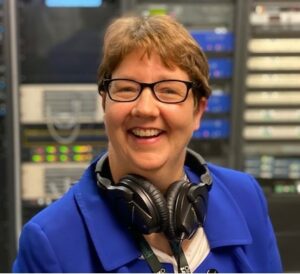 TOPICS COVERED BY JO GARNER, MORTGAGE EXPERT:
What are some of the methods you have seen your customers use to gradually work toward getting their dream home?
Start With A Smaller Starter Home-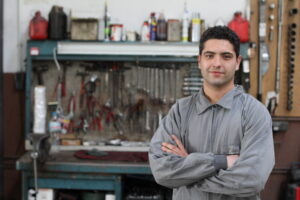 Meet Ricky. Ricky is barely out of his twenties and wants a shop next to his house so he could work on cars and fix stuff. He also wants to be in a particular upscale neighborhood. His dream house was like having champagne taste on a beer budget. Ricky engages his imagination and some ingenuity.
He found a house in a neighborhood that was going steadily up in value, even though it wasn't the upscale area he initially wanted. The property had a garage. This house would not break the bank for Ricky. Ricky took action with a smart offer and beat out any competition to buy his house. Over time he transformed the garage into an awesome shop by installing a work bench and later some racks for his tools. The house was going up in value too. Ricky would one day be able to launch from this home up to the more upscale neighborhood he originally wanted. Ricky could get to his goal by selling his current home and taking the net profit from the sale of his home to put down on a new home OR he could keep his current home and rent it out as an income-producing property to help him make payments on the new home.
Subdivide-Be Creative and Conquer-
Meet Adele Edmond (not her real name). Adele is divorced and a single mom to two middle school daughters. She works full-time and wants to give her daughters a good life and be a good mom. In the divorce, Adele kept the very small house sitting off a highway outside the city limits where she and the girls have been living for the last few years. Behind the house was about 10 acres that also needed mowing or bushhogging.
Adele's challenge? She wanted to move to a larger home in town in a school district where some of her daughter's friends from church go to school. But she didn't have enough income to afford a high payment since she didn't have a lot to use as a down payment to live where she wanted to live.
Adele's strategy? After talking to some business and real estate saavy friends at church, she decided, instead of trying to sell her little house and the land in the back, she would sub-divide the land and sell the lots individually with the small house too. She partnered up with a developer and a builder and a trusted real estate friend.
Adele's reward? Adele is still in the process of finishing this project but, by connecting with the right friends and partners to help her, it looks like Adele with make significantly more profit subdividing the land and selling them individually than just trying to sell the little house with all the grass out back to mow. Selling the property this way has already provided her with enough down payment to get the mortgage payment low enough to be comfortable in the larger home she wanted in the other school district. And she has money left over to invest for her daughter's future.
Buy, Add On, Fix up-
Meet Jerry Kenner (not his real name.) He and his wife had a few tough breaks in life with health issues and helping their adult children get to a place where they could support themselves. What they really yearned for was a house with a sunroom, a deck, a small pool and a not-so-small workshop for Jerry.
The Kenners' challenge- There was no such house available on the market and nothing anywhere even similar in the price range they could afford without putting a lot of money down. But they would never be able to have this dream come true in the little house where they had raised their children for so many years. .
The Kenners' Strategy- The Kenners' realtor really listened to what they wanted but knew their financial limits. The Kenners had prioritized the things about the house were the most important to them and given their wish list to their real estate agent.
Since the Kenners were now empty-nesters, they could buy a home outside the crowded city neighborhoods with not so many strict covenants and restrictions and zoning rules. Their agent helped them find the perfect house in a more rural area with enough space so that, over time using money the Kenners gradually saved and using some of their home equity line of credit money , Jerry and his wife could build their sunroom one year, the deck and the small swimming pool another year and the not-so-small work shop too. But Jerry opted to build the workshop first.
Talk about fixer-upper loans for people who want to renovate and repair a home to get the home they want.
FHA 203K renovation and repair loan
-how they work
-advantages
-disadvantages
-Conventional renovation repair loan works a lot like the FHA loan renovation program
I don't know who said this, but the quote goes like this– "Creativity is seeing what everyone else has seen, and thinking what no one else has thought."– Some people have a negative feeling when they see "fixer-upper" or "handyman's special" on a real estate ad. But, with the right mortgage financing, what if that home got you into the higher valued neighborhood at a much lower payment to fit your budget? What if the only home you can find in the neighborhood where you want to live needs some modifications to make it fit the way you want to live? Think outside the box. Would a renovation and repair loan make that house the right one for you?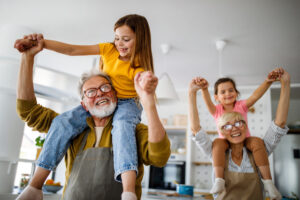 Mr. and Ms. Lancaster (not their real names) found a house in the country and close to other family. It had a perfect layout for enjoying their retirement with a bonus room for entertaining their grandchildren when they came to visit. The property was priced well below the other homes, making it very affordable to the Lancaster's on their income. It was truly a needle in a haystack.
The flaw in the arrangement was that there was rotted wood that needed to be replaced and painted. There were some fixes that needed to be made to the electrical systems. The Lancasters were in a Catch-22. The mortgage company would not allow them to close on the home until the repairs were done. But they couldn't make the repairs until they owned the house.
The solution? An FHA 203K Renovation and Repair loan. Even with the price they paid for the home and the cost of the repairs, the home was worth quite a bit more than they had to spend. The Lancasters had quite a celebration day at closing and bragging rights when they went home to their new digs.
MAKE YOUR PLAN. LET'S WORK YOUR PLAN. IF THE DEAL WORKS FOR YOU TODAY, LET'S DO IT TODAY. Connect with me at www.JoGarner.com. Email me at Jo@JoGarner.com or just call me at (901) 482-0354.
Build a real estate income and wealth-generating portfolio of homes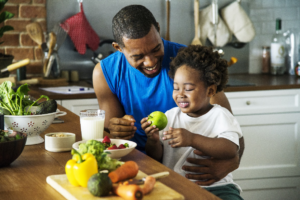 Jo tells a story of one of her real estate investor clients we will call Barry (not his real name.) Barry had a life dream of not having to work a job and to be able to spend quality time with his wife and children and later his grandchildren. Before he had clearly defined what he truly wanted out of life, he found it hard to go look for rental properties to buy after work and rolling out of bed early on Saturday to go negotiate with a home seller. It was hard work.
After a while Barry looked back and could see that he was getting nowhere because good rental home deals didn't just fall in his lap. At one point, though, Barry begin to realize just how much he wanted to give his family the life of their dreams. Now he had a REASON to compel him to do what he needed to do. He finally had a big enough WHY to power him forward.

What do you want YOUR life to look like? How many hours a day do you want to work and what do you want YOUR work environment to look like in the future? What kind of income do you want? Is your WHY big enough to compel YOU to do the tasks each day to propel you to YOUR dream? If your WHY is big enough, you can do anything!

Once (Barry) who committed to do the tasks needed to move him toward his dream, he is now buying 2 to 3 rental properties per year. He buys the home at a bargain price because it usually needs some fix-ups. For that reason, he buys the house using his home equity line secured on his primary residence or a line of credit secured on something other property so he can give the seller a cash offer. The seller usually is more willing to sell at a bargain price because Barry is using money not connected with the house he is buying so there is no need to wait on an appraisal and he can close quicker.
Barry is pretty happy at the closing. Barry has a plan. He gets the keys to the house he bought and heads over there with his fix it up crew. Within a couple of weeks or more Barry's bargain house is fixed up, painted up and ready for some happy tenants to move in and start paying him rent.
Since I am Barry's mortgage officer, he and I work together a lot. I already know he wants to pay his variable credit line back as soon as possible and get his low fixed rate 30-year mortgage in place. Before Barry even closes on a house, he and I have already started processing his loan request for the long term fixed rate mortgage. Once Barry has driven the last nail and painted the last wall in the house, I have done an appraisal for his permanent loan and gotten him approved.
Now he closes on the fixed low interest 30-year mortgage with me and he uses the funds to pay off the credit lines he used to purchase the home. Once his credit lines are paid off, they are ready for him to use to make his next bargain purchase.
REAL ESTATE TIP OF THE WEEK ( Suzan David of WebandStoryMedic as about 1.5 minutes to share another business tip. Ed Hill have about 1 to 1.5 minutes to share a real estate related money-saving or time-saving tip): if there is time, Jo can share a tip about ways to change your life with a refinance
Tip 2 TELLING YOUR STORY ONLINE
Story is the buzzword for selling these days. It is the buzzword because it works. For thousands of years, we have been sharing stories about our history and our society. People remember them, and learn from them. So even though it's a buzzword, at webandstorymedic.com, we think it's a really great development.
We also have learned that it is extremely important to serve your clients by recognizing them when they contact you. This is part of recognizing that your clients is the Hero of his story. We generally call this a lead, but really, it's a person, with a problem, who needs your help. When you are deciding whether you should collect leads and send emails on your website, you are really deciding whether you are going to help people who need you.
We have several methods of collecting email addresses and contacting your HEROES on their journeys. We can set this up on your website, your social media and even in your email. Because being the guru who helps the HERO on his journey, is something that the world needs.
This is Suzan David at Webandstorymedic.com – If it's broken, we can fix it.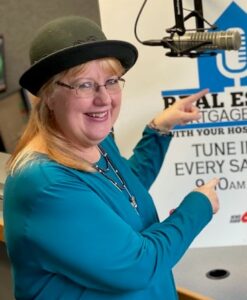 ANNOUNCEMENTS:
Talk Shoppe offers free networking & education to anyone interested in real estate or in business. Talk Shoppe meets every Wednesday 9A-10A by going to www.TalkShoppe.com (shoppe), then click the Upcoming Events tab. You will see the virtural zoom web address. Talk Shoppe is also meeting in-person at Concorde Career College 5100 Poplar Ave (Clark Tower 1st floor) This Wednesday June 16, 2021 Julie Marie Nickrasz of Ballet Memphis will present Dance For Parkinson's
Talk Shoppe events are free thanks to sponsors like Darlene Kemp of Vista Points. Talk with Darlene about your plans to create a special needs trust for someone you love, so that they can continue to live a quality life even after you are gone. Connect with Darlene Kemp at www.vistapoints.org
Thank you also to Kurtis Lau and sister Peggy Lau of Club Seacret for making Talk Shoppe free to our community. Kurt and Peggy Lau can show you how to enjoy first-class vacations at bargain prices. Travel when and where you want or with a community of friends who love travel. Contact Peggy Lau at 901 289-0747.
4. Subscribe at www.JoGarner.com and you can get our weekly blog posts with podcasts conveniently in your inbox.
5. Real Estate Mortgage Shoppe reminds you to MAKE YOUR PLAN. LET'S WORK YOUR PLAN. IF THE DEAL WORKS FOR YOU TODAY, DO IT TODAY.
SPECIAL NOTE: REAL ESTATE MORTGAGE SHOPPE RECOMMENDS THAT YOU CONSULT WITH A FINANCIAL, LEGAL OR OTHER CERTIFIED, LICENSED PROFESSIONAL BEFORE ACTING OR INVESTING ON ANYTHING YOU HEAR OR SEE FROM THE CONTENT ON THIS SHOW OR BLOG POSTS. THE INFORMATION WE SHARE ON REAL ESTATE MORTGAGE SHOPPE IS GENERAL IN NATURE MEANT FOR GENERAL EDUCATIONAL PURPOSES ONLY. ALL EXAMPLES GIVEN FOR ILLUSTRATION PURPOSES ON REAL ESTATE MORTGAGE SHOPPE AND ARE BASED ON TRUE STORIES BUT CHANGE NAMES AND CERTAIN DETAILS THAT DO NOT AFFECT THE INTEGRITY OF POINTS WE ARE MAKING IN THE EXAMPLES.
QUOTE CORNER: CHINESE PROVERB: "Be not afraid of going slowly, be afraid only of standing still."
Martin Luther King Jr. "Faith is the first step even if you can't see the staircase."
____________________________________________________________________________________
REJOINDERS:
Mark Loden, Monthly Budgeting Specialist from Germantown, TN (901) 624-0052

Troy and Lynn McDonald of Erin McDonald Insurance Agency (901) 849-7101

Kelly Inman, of Next Day Access (stairlifts, ramps and grab bars ) 901 258-2626
Transitional Music: "The Climb" by Miley Cyrus; "Step by Step" by Whitney Houston;
"Whatever It Takes" by Imagine Dragons; "Taking Care of Business" by BTO for the Talk Shoppe Business Tip for Real Estate Pros
________________________________________________________________________
ABOUT ED HILL OF MASTERS ROOFING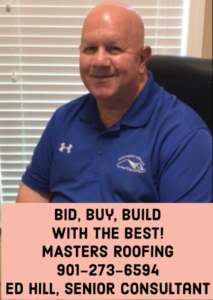 Ed Hill has been in the residential roofing industry since 2008 and has been Senior Consultant with Masters Roofing Memphis TN since 2010.  He has personally assisted about 800 homeowners with roof replacement and many others with roof and exterior repairs.  He is an active member of the Greater Memphis Business Network International chapter and is the official Masters Roofing consultant to TPC Southwind.  He holds three earned degrees including a doctorate but tries not to let those get in his way of serving his customers!  For free roof advice, free inspections, and free estimates and bids for roof replacement or roof repair call Ed Hill at 901-273-6594. Learn more at #EdHillMastersRoofing and at MemphisHomeMaintenanceShow.Podbean.Com
Ed Hill, Senior Consultant
Masters Roofing
2845 Stage Center Cove
Bartlett TN 38134
901-273-6594
EdHill.MastersRoofing@gmail.com
___________________________________________________________________
ABOUT JO GARNER-MORTGAGE LOAN OFFICER: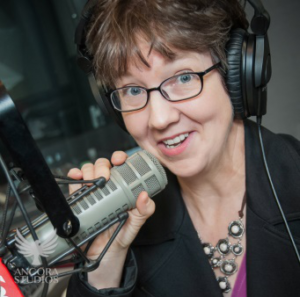 WHAT DO YOU WANT TO ACCOMPLISH WITH YOUR MORTGAGE?
www.JoGarner.com (901) 482 0354 jo@jogarner.com twitter @jogarner NMLS# 757308 (currently working with Sierra Pacific Mortgage, Inc)
"Whatever YOUR personal priorities are, my job is to help you get the mortgage terms that will give you bragging rights when you talk about it and help you score on hitting your goals ."
As a mortgage loan officer, my job is to help you get to the benefits you want from your financing terms. What is most important to you? I can help you find the financing terms that will help you get to what you want. What is your comfort level on a house payment? How much are you comfortable paying down,? What type of financing do you need to get the house you want to buy or refinance?
Different clients have different priorities in life—some are buying their first home with very little down payment funds. Some are recovering from medical challenges, divorces or preparing to send children to college and some are embarking on a long term goal of buying properties to build rental income."
Jo Garner is a mortgage officer with extensive knowledge in tailoring mortgages to her customers who are refinancing or purchasing homes all over the country. She offers conventional, FHA, VA or other loan programs for refinancing and purchases.
Jo can help you look at rent vs buy, when it makes sense to refinance, how to get the best deal on your home purchase financing.
Jo Garner has been in the real estate/financing business for over 25 years.  She got her start in Portland, Maine where she first began her real estate career. She received her real estate education from the University of Southern Maine  and was personally mentored in San Diego, California  by Robert G. Allen, author of Nothing Down, Creating Wealth and The Challenge.
On moving back to West Tennessee in 1987, she went into business buying and selling discounted owner-financed notes secured on real estate.  In 1990 Jo went to work for a residential mortgage company and has been a mortgage loan officer for over 25 years.  Her goal is to offer excellent, affordable service to her customers, tailoring the loan programs to the specific needs of her clients. 
In addition to her work in the mortgage field, Jo Garner  is the primary sponsor and founder of Talk Shoppe in Memphis. www.TalkShoppe.com Jo Garner also host the radio show Real Estate Mortgage Shoppe airing on News Radio AM 600 WREC and iHeart Radio with podcasts and show notes published on www.JoGarner.com