Here are some strategies we see people using to save money in this changing real estate market. Strategies to get financing for a home purchase or refinance more affordable—new loan programs emerging—ideas on how to save money when you own real estate. Strategies to get ahead of energy costs and changing requirements for your heating and air systems.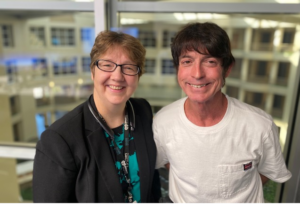 What do YOU want to accomplish with YOUR mortgage? Make your plan. Let's work your plan. If the deal works for you today, let's do it today. Call me at 901 482-0354 or email Jo@JoGarner.com. Subscribe to get weekly Real Estate Mortgage Shoppe podcasts with show notes at www.JoGarner.com
To Your Success, Jo Garner, Mortgage Loan Originator NMLS # 757308
To listen to today's show click below!
LET'S GET STARTED…
(Jo) (Good morning, Memphis! Welcome to our internet listeners and podcast listeners across the 50 states! You're on Real Estate Mortgage Shoppe. I'm your host, Jo Garner, Mortgage Loan Officer. You can connect with me at www.JoGarner.com. Our general topic is Wealth Through Homeownership-   Empowering You to Give Gifts That Keep On Giving. Subscribe to get Real Estate Mortgage Shoppe weekly blogposts with podcasts at JoGarner.com Call us while we are live today October 15th, 2022 at 901 535 9732.
INTRODUCING MARK MCLAURINE OF REFRIGERATION UNLIMITED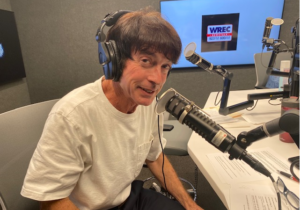 Back in the studio we have Mark McLaurine, also known as the Heating and Air Conditioning Strategist. Mark you have done such expert work at my house in looking ahead to see trouble before it hits. There is no telling how much money you have saved me over the years by finding ways to repair my heating and air systems duct work and other stuff. And some of the other stuff you did and didn't even charge me for it. Some of my friends and clients have said you did the same wonderful work for them too. Take a minute or so and tell our listeners a little bit about yourself and how you serve your clients at Refrigeration Unlimited. (Mark McLaurine introduces himself and talks about the services he offers and how he serves his clients)
(Jo) Before we start looking at home buying and financing strategies, let's take a look at our quickly shifting market. Let's reexamine what we discussed on last week's episode of Real Estate Mortgage Shoppe. The big news is declining number of home sales across the country, buy ironically, demand is still high and supply is still low for available homes for sale. We are still seeing some competition with multiple offers and prices are still on the upward trend, just not at the racing speed as before. We are seeing some pricing corrections in the market.
Here are predictions from big data companies:
Zillow, CoreLogic and Freddie Mac said last week that they predict home values across the country will increase by 4% or less in 2023. Fitch Ratings, Morgan Stanley, and Moody's Analytics predict home values will drop 5% to 10% in 2023.
Rising mortgage rates are contributing to price corrections. Inflation—NOT THE FEDERAL RESERVE- is the biggest reason mortgage rates have gone up 3 points since the beginning of the year. However, just like a miracle pill that makes you sick before you get better, the Fed needs to raise THEIR FED RATE to slow down the economy, moving us closer into a recession in order to pull down inflation.
I agree with Tom that there is a tug-of-war going on. From the mortgage desk, we are seeing two basic outcomes both centered on inflation. If we can get inflation down in the first quarter of 2023, the likelihood of home values continuing to go up 3% to 4% is greater than if inflation keeps pushing mortgage rates higher. If we can't get inflation down, mortgage rates are likely to keep rising which can cause home prices to decline.
For our listeners who want to buy a home, you have a window of opportunity like we have not seen in a couple of years. Sellers are still getting multiple offers on their homes but not as many offers and not as quickly. Historically, after school starts more homes are available for sale. Even though rates are higher than they were last year, they are still affordable for some homebuyers. Here is some wisdom I can share from some of my mortgage clients:
Don't buy a house unless you can comfortably afford it. I have seen clients rearrange other debt to make room to afford the house they wanted. Leave emergency funds even if we need to get down payment assistance for you.

If you are only going to live in the geographic area for a year or two, consider renting. When you buy a home, values tend to go up over time. The more time you live there, the more chance of building more value you have.

Research shows us in the United States home values increased from 1967 to 2022 by 868% vs only about 4% average inflation during this same period. If you bought a nice big home in 1967 for $100,000, it would be worth about $968,000 today.)

Later in the show we will look at strategies home buyers are using and how to make those strategies work. Here are some strategies we plan to talk about later in the show:
Mortgage rate locks that protect for up to 12 months while you build your home.

How to use the 2/1 rate buydown

How to lessen the number of points you have to pay to get a rate by getting a loan that is not a government type loan.

Using Down Payment Assistance to buy a home and leave more money in your emergency fund.

Moving parents or adult children back under the same roof to save money. Moving your business to your home to save expensive brick and mortar costs.
What do YOU want to accomplish with YOUR mortgage? Make your plan. Let's work your plan. If the deal works for you today, let's do it today. Connect with me and let's explore your options. (901) 482-0354 www.Jo.Garner.com
(Jo) Mark McLaurine of Refrigeration Unlimited, you are looking at changes in the market and ways to save people money on their heating and air conditioning systems. Take a couple of minutes and start getting into those topics. (Mark starts launching into his topics until we go to 9:15 AM break to continue after break)
You're on Real Estate Mortgage Shoppe. I'm your host, Jo Garner, Mortgage Loan Officer. What do YOU want to accomplish with your mortgage? Make your plan. Let's work your plan if the deal works for you today, let's do it today. Connect with me at JoGarner.com. When we come back you will be hearing more from Mark McLaurine of Refrigeration Unlimited to explore ways we can save money. We will see you back in just a moment.
2nd segment is after 9:15 break from about 9:18Am to 9:30 AM break
THE LOOK BACK MEMPHIS TRIVIA CONTEST
2nd segment after 9:15 break: Our Look Back Memphis Trivia Contest is brought to you by notable Memphis historian, Jimmy Ogle. Jimmy speaking noon to 1 on Mondays and Thursdays at the Pink Palace starting in February 2019. Jimmy is a captivating storyteller, and brings Memphis history to life. To find out more about Jimmy Ogle, go to www.JimmyOgle.com Our Look Back Memphis Triva Contest is sponsored by John and Jennifer Lawhon of Lawhon Landscape (901) 754-7474 the Lawhon's can help you plan your landscaping if you have a BIG, BIG project or a smaller project . The Lawhons are giving away a $25 gift card to the first person with the correct trivia answer. If you know the answer to our trivia question, call us at 901 535-9732.
Willie Mitchell
Question: I began my career at Hi Records in the 1970s. Who am I?
Hint: I was known in the studio as "Pap Willie".
Hint: I owned my own independent record label in the 1980s, known as Waylo Records.
Final Hint: I ran Royal Studios in the Soulsville area of Memphis.
Answer: Willie Mitchell was an American trumpeter, bandleader, soul, R&B, rock and roll, pop and funk record producer and arranger who ran Royal Studios in Memphis, Tennessee. He was best known for his Hi Records label of the 1970s, which released albums by a large stable of popular Memphis soul artists, including Mitchell himself, Al Green, O. V. Wright, Syl Johnson, Ann Peebles and Quiet Elegance. At the age of eight, he began to play the trumpet. While in high school, he was a featured player in popular local big bands. He later formed his own combo, which from time to time included musicians such as trumpeter Booker Little, saxophonists Charles Lloyd, and George Coleman, and pianist Phineas Newborn, Jr.
Mitchell landed a job with the Home of the Blues record label as a producer, then left to join Hi Records as both a recording artist and a producer. Known at the recording studio as "Papa Willie", Mitchell earned his nickname by taking over the reins of Hi Records in 1970 and guiding it through its most successful period. Mitchell's productions have been much noted for featuring a hard-hitting bass drum sound (usually played by pioneering Memphis drummer Al Jackson, Jr. of Booker T. & the M.G.'s.
A trumpeter and bandleader in his own right, Mitchell released a number of popular singles for Hi Records as an artist in the 1960s, including "Soul Serenade." It peaked at #43 in the UK Singles Chart in April 1968. Through the 1980s Mitchell ran his own independent record label, Waylo Records. Acts on the label included Billy Always and Lynn White. Mitchell died in Memphis on January 5, 2010, from a cardiac arrest.
His final work was producing the final Solomon Burke studio album, Nothing's Impossible, released in June 2010.
TOPICS COVERED BY MARK MCLAURINE OF REFRIGERATION UNLIMITED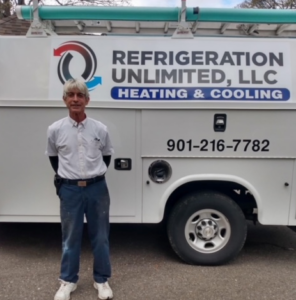 1. It's a business of necessity-people heat or AC all the time
2. Someone, (hopefully us) will give it to them
3. Like everything else, energy cost has risen to the highest levels ever. MLGW has announced a 28% rise in natural gas cost and 10%      in electricity cost generated this season.
4. Natural gas consumption is measured in cubic feet while electricity is measured in kilowatts
5. There are 4 ways to heat your structures I will discuss to address efficiency
6. My industry is regulated by the government thru local code enforcement recommendations set up thru the Department of Energy and the 
    EPA
7. Current mandates in 2023 will reflect that all equipment heating, and cooling be measured at 15 SEER (seasonal efficiency energy ratings) for M ratings lest than 45000 Buth (British heating units heating) and 14.3 with M1 ratings and 14.5 SEER with M ratings above 45000 Buth. (that's abouts every system available to install since 48k would be a small two-ton (below 1000 sf usually) area to heat and cool
8. There are new timelines for phase out of common refrigerants we use to heat and cool with today
9. The EPA has set new guidelines on refrigerants to have chemical compositions that reflect that by 2025, no refrigerant will be produced that has a greater than 750 parts per million global warming potential (that means ever refrigerant i currently use today will be banned in the future for prod
NOW THE GOOD STUFF ON HOW WE WILL SVE THE CUSTOMERS MONEY ON HVAC CHOICES
4 heating sources available today are:
  (1.) natural gas furnaces that are more efficient now than 15 years ago. The common 80 percent furnace (one with the stainless-steel vent thru the roof can be replaced with options of 2 stage gas valves (low fire longer run option for more Comfort)
(2.) The best is a 90 PLUS design that extracts all the nearly. heat from what burned due to the downward draft internally design. It a gas furnace design that creates water condensation to see its efficacy
(3.) My favorite is the HEAT PUMP condenser. Why? Great heat content with 100% efficiency! I prefer them over electric heat and i also combine them with forced air heat (natural gas) to create what's known as DUAL FUEL OPTION.
(4.) An electric furnace is usually the norm in buildings and areas that offer no gas lines. This is still the most expensive way to heat due to the cost of a kilowatt, the amount of kilowatt's needed to create a good measure of heat.
(5). Supplemental heat is generally classified as a floor furnace or a gas space heater that can run on natural gas or propane.
The space heater is gaining popularity due to the reasonable cost to install and the absence of electricity they need in Ice storm situations. They are not intended to be the primary source of heat tho.
THE PHYSICS OF HEAT CONTENT for consideration
natural gas heat enters the room at a grille on a forced air application between (110-115 degrees) on average
heat pump heat with same delivery method is between (105-110 degrees) on average
electric heat with same delivery method is between (92-98 degrees) on average
WITH THIS IN MIND I PREFER TO CONSULT WITH THE BUYER ON:
1. Changing an older inefficient Natural gas furnace 80 percent or lower to a new two stage design or better yet a 90 plus gas furnace
2. Changing an electric heat only design to a heat pump option
3. Add supplemental heat to a home or building with a conventional foundation by tapping into a gas line
IF NO EQUIPMRNT CHANGES ARE WARRANTED, A 12 STEP PREVENTIVE MAINTENENCE SERVICE CALL IS RECOMMENDED
TO EXTEND THE LIFE OF THE CURRENT EQUIPMENT USED (Lifetime expectancy of HVAC equipment ranges (15-20 years)
WITH THESES CHANGES, A CONSUMER CAN CUT NATURAL GAS CONSUMPTION, CUT KILLOWATT USAGE and ADD UP TO 2 SOURCES OF HEAT TO A HOME or BUILDING SAFELY.
Thank you and I hope this aids in offering your customers good money saving tips for this heating season.
Mark McLaurine
head MP (Mechanical paramedic) and CEP (chief engineering partner)
Refrigeration Unlimited LLC
A State of Tennessee Mechanical Contracting firm CMC-C 371277
________________________________
3rd segment following 9:30 break about 9:35 am to 9:45 am
TOPICS COVERED BY JO GARNER, LICENSED MORTGAGE LOAN ORIGINATOR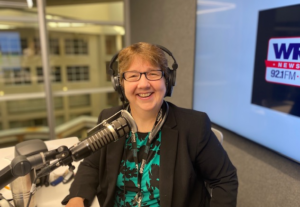 WAYS HOMEOWNERS AND HOMEBUYERS ARE SAVING MONEY IN TODAY'S MARKET
CHARLIE'S STORY- BUILD IT YOURSELF AND LEAVE ROOM TO IMPROVE LATER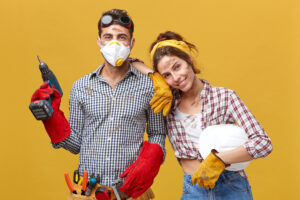 We can call him Charlie (not his real name.) He was in his 30's with a wife and a young child and another baby on the way. "The house we are in is a little cramped now, but when the baby is born, this house won't work for us at all." He talked about a neighborhood where he and his wife were looking at houses.
When I asked him questions about the price ranges of the homes in the neighborhood where he was describing he had been looking, his voice sort of trailed off and he didn't finish his sentence. Without any warning, he just blurted out, "I don't really want to buy an existing home anywhere. What I really want to do is build the house the way we want to live in it."
When he asked me which way would be the best deal for him, my answer to him was the answer he already knew to be true before he ever asked. The real question was, "Where will you be happiest—in an already built home or the new construction home you design yourself?"
So may times the best deal ever is the one where you follow your heart and figure out for yourself how to make it work. Charlie and I started doing the numbers on what the money down would be and the payments per month if he built the house he really wanted out in the country. After looking at a few ideas, he finally decided that he could afford right now to build the house he wanted if he didn't finish the attic and left the bonus room unfinished.
"With small children, I wouldn't want them trying to navigate stairs anyway. When the children are a little older and I have a little more saved back, we can finish out the upstairs and it will be like having a brand new house." His plan was to consult with a realtor who knew the values in the area. He was going to get with a builder and then come back to me with some prices and terms we could compare on putting together his mortgage terms.
If you are considering buying land and building YOUR home, let's talk about a special one-time closing mortgage that you can lock the rate for 360 days with no upfront lock fee. If you build and complete your home in a year or less, you can lock the rate, only pay one set of closing costs instead of two, and you won't have to get approved again later in the year. You're one and done and you can sleep peacefully every night. Let's talk about this one-time closing program. (901) 482-0354.
COMBINING HOUSEHOLDS WITH PARENTS AND ADULT CHILDREN'S FAMILY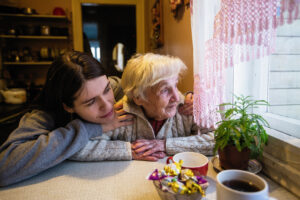 Lydia Lovelace (not her real name) called me and told me that she and her adult daughter were pondering some options around possible living arrangements once Lydia retired from her career.  They were trying to decide whether Lydia should downsize and buy a smaller home or invite her daughter and son-in-law to go in together with her to buy a larger home with a mother-in-law wing and sell Lydia's home. 
 Ms. Lovelace called me with this dilemma-should I stay or should I go?        Her daughter's family really liked the old home place where Lydia was already living. They liked the land and the pond and woods out back and the layout of the house.
Ms. Lovelace had a licensed contractor come out to her current home and look at the feasibility and costs of separate living unit to the existing homeplace so that Lydia could have her private space separate from other family members.   
The family looked at other homes and got estimates on what it would cost with money down and payments per month on other homes with the right layout and proximity to work and shopping and doctor's offices. They compared these numbers to what it would costs to remodel and add the extra living space onto Lydia's existing home.  The decision ended up being to make the modifications to the old home place and for everyone to live in remodeled existing home instead of moving.
They compared doing a cash out refinance on the home to get the funds to remodel or getting an interest-only home equity line of credit to cover the costs of remodeling.  
Here are some questions they considered when deciding between using a fixed rate cash out refinance vs a variable rate home equity line:
Cash out Refinance on fixed rate mortgage

-How long did they plan on keeping the home?  If they planned on keeping the home for 5 years or more, the fixed rate cash out scored some positive points because the interest rate risk was zero since the rate would be fixed and would never go up.    With the right pricing on the cash out refinance, keeping the house for five years or more justified the investment for the refinance cost.

Variable-rate Home Equity Line-

Could Ms. Lovelace afford to liquidate some of her investments to pay off a variable rate home equity line of the market rates started shooting upward? With more-than-adequate investments over and above what would be needed to cover living expenses, the variable rate equity line might work if the home equity line did not include any upfront cost.    Ms. Lovelace told me her investments were in a retirement fund.  She said, she was not comfortable getting a home equity line with a rate where payments  could go up because she did not ever want to be forced to liquidate a large chunk of her retirement fund to have to pay off a variable rate credit line if the payments got too high for her to handle.  She said she did not like the possible tax ramifications.

Researching Cost For Remodel-

Ms. Lovelace and her family considered what changes or upgrades they needed to make to the old homeplace to get the looks and layout to work for their family and the separate wing where Ms. Lovelace would live. She wanted to go ahead and make her part of the home wheel-chair accessible with other handicap accessible features, like grab bars in the bathroom and a walk-in tub etc.
The family did some comparisons with professional cost estimates of renovation and remodeling to stay in the old home.
They considered how long it would take to get the renovations completed
They consulted with some real estate professionals to make sure the renovations would not cause their home to be overbuilt compared to other homes in their neighborhood. They did not want to make it difficult to resell and get their investment back one day.
The trend of moving a business back into the home is also popular and the same process of exploration on costs and you can use the same methods of discovery and number crunching as the Lovelace family did when they were putting together their strategy.
MORTGAGE PRODUCTS YOU CAN USE FOR YOUR UNIQUE STRATEGY:
Power of the 2/1/ Buydown * The 2/1 buydown allows the seller or the buyer to pay extra money at closing to allow the borrower to pay the first year mortgage at 2 interest points lower than the current market rate that was locked (base rate ). The 2nd year the borrower gets to pay his/her note 1 interest rate point below the base rate. The third year and thereafter the buyer pays the mortgage at the full base rate.
Example: Market rate is 7.375% 1st year borrower pays as if the rate is only 5.375%. The second year the borrower pays as if the rate is 6.375. The difference in the payments is paid up front at closing and the mortgage company pulls this money out of the escrow account to make up the deficit of the borrower paying the lower rate. The 3rd year and thereafter the mortgage payment reflects the full base rate.
On a $340,000-$350,000 sales price with $50k or $60k down, the 2/1 buydown would costs around $7K based on this past week's pricing.
Base 7.375% $2000 P&I approx.
2 points below base 5.375% 1st year $1,600 P&I approx. difference in payment from base rate 1st year $4,536
1 point below base 6.375% 2nd year $1800 P&I approx. difference in payment from base rate 2nd year $2,326
Total 2/1 buydown costs to be paid at closing approx. $6,900
*This example is not an offer to lend, but used as an example of how 2/1 Buydown's are structured.
Down Payment Assistance (more programs hitting the market)
Chenoa Down payment Assistance (no income limits, minimum requirements for credit, must meet income-to-debt guidelines. The first mortgage to be approved on a government loan such as FHA. This program many times allows the buyer to purchase a home with only 2% down if the seller will pay all of the closing costs
Non-Government Loan Programs
When the mortgage borrower has the ability and the funds to buy or refinance a home but can't verify the income or funds in the exact way required by government loans.
Example My client who owns her own business but writes off a lot of paper expenses such as depreciation on equipment and some other expenses. She needed to buy a house right away but a lot of her business income came in the current year and she would not be filing tax returns for the current year for several more months from now, so the mortgage company would not use the current years income to qualify her since it was not confirmed on a tax return. Her credit was good
This business lady sent me the last 12 months of her business banking account. We totaled up legitimate business deposits on her business checking account for the whole past year. She showed plenty of good business income to qualify on a non-government backed loan. She had to pay a little higher interest but she did not have to pay as many points to get the rate, so it left plenty of funds in her bank account. So in a market where rates are increasing almost everyday, the non-government backed loan is a good one to consider.
The cash Flow loan program is another Non Government Backed loan that allows real estate investors (who will use the property for rental income) This loan uses the monthly lease amount active at the property, and that is the only income the program requires the mortgage company to verify. The mortgage company does verify the source of the funds to close and customer identity. The mortgage company orders an appraiser and title work to make the property has clear title.
4th segment following 9:45 am break about 9:48 to 9:56 am
REAL ESTATE TIP OF THE WEEK ( Mark McLaurine gives a money-saving or other good tip about 1 min or so on the importance of regular maintenance of your heating and air system to keep it working well for many years to come.)
Jo Garner offers tip
ANNOUNCEMENTS:
Talk Shoppe offers free networking & education to anyone interested in real estate or in business or in health and wellness. Talk Shoppe meets every Wednesday 9A-10A CT at Concorde Career College 5100 Poplar Ave 1st floor Memphis, TN (Clark Tower). You can also join the even on zoom. Go to www.TalkShoppe.com and click the Events tab for the link to get into the event online. This Wednesday October 26th 2022 9A CT Come build your business using the Mastermind Principle -based on the book "Think and Grow Rich" by Napoleon Hill
Thank you to these sponsors who make Talk Shoppe's free networking and education free to our community. Talk Shoppe could not offer the business building tools they offer without the special sponsors who contribute .
Thank you to Genell Holloway of Eagle Hollow Enterprises- taking care of you and helping you select the best medicare benefits and helping you get the best selection of health benefits too. Call Genell Holloway at 901 270-1127
Thank you to Mary Lou Nowak, owner of Mid-South Home Helpers for her contributions to health speakers at Talk Shoppe and her help designing Talk Shoppe's Event flier. For non-medical assistance to help your aging or handicapped loved one remain safely and comfortably in their own home, call Mary Lou Nowak of Mid-South Home Helpers 901 414-9696.
4. Subscribe at www.JoGarner.com and you can get our weekly blog posts with podcasts conveniently in your inbox.
5. Real Estate Mortgage Shoppe reminds you to MAKE YOUR PLAN. LET'S WORK YOUR PLAN. IF THE DEAL WORKS FOR YOU TODAY, DO IT TODAY.
LEGAL STUFF: SPECIAL NOTE: REAL ESTATE MORTGAGE SHOPPE RECOMMENDS THAT YOU CONSULT WITH A FINANCIAL, LEGAL OR OTHER CERTIFIED, LICENSED PROFESSIONAL BEFORE ACTING OR INVESTING ON ANYTHING YOU HEAR OR SEE FROM THE CONTENT ON THIS SHOW OR BLOG POSTS. THE INFORMATION WE SHARE ON REAL ESTATE MORTGAGE SHOPPE IS GENERAL IN NATURE MEANT FOR GENERAL EDUCATIONAL PURPOSES ONLY AND NOT AN OFFER TO LEND.. ALL EXAMPLES GIVEN FOR ILLUSTRATION PURPOSES ON REAL ESTATE MORTGAGE SHOPPE AND ARE BASED ON TRUE STORIES BUT WE USE FICTIONAL CHARACTERS AND DO NOT DIRECTLY REFLECT REAL PEOPLE OR EXACT DETAILS IN ANY OF THE SITUATIONS.
QUOTE CORNER: "A vision without a strategy remains an illusion." Lee Bolman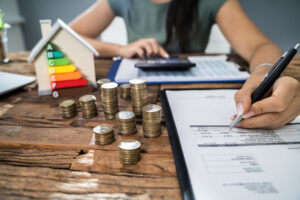 ____________________________________________________________________________________
REJOINDERS:
Saul Klein San Diego, CA
Leah Anne Morse of All Things New Rossville, TN
Jackie Woodside author or Calming the Chaos Marlborough, Massachusetts
Transitional Music: "Bargain Store" by Dolly Parton" "I Might Be Cheap, But I'm Not Broke" ; "Money Honey "by Elvis Presley; "Memphis" by Johnny Rivers for the Look Back Memphis Trivia Contest
PICK UP YOUR COPY OF "CHOOSING THE BEST MORTGAGE-THE QUICKEST WAY TO THE LIFE YOU WANT" by: JO GARNER
An essential guide for real estate professionals and their customers.
Now on Amazon and Barnes and Noble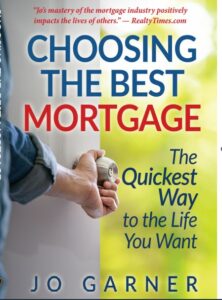 ABOUT MARK MCLAURINE, REFRIGERATION UNLIMITED
901-216-7782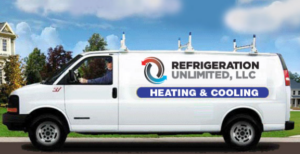 www.myhvacman.com (901) 216-7782
Do you need help with your heating, cooling or refrigeration problems?
Mark McLaurine is a certified, licensed and insured universally approved technician in Memphis who can quickly diagnose and repair appliances in a cost-effective manner. We also offer other services that are often related such as:
• Plumbing issues and repairs
• Electrical circuitry and repairs
• Ventilation issues and repairs
• Indoor air quality services and related products
• Sewer and drain services
• Mechanical and gas piping services
• Filter contracts
• Appliance repair and installations
No repair is too small!
Prompt and friendly service in a timely manner is the key to our success. Our reputation depends on you as our valued customer. We have also found by giving customers options, (repairs vs. replacements) it benefits all involved. We possess a good inventory of refurbished air conditioning and heating equipment for sale as well as installations in the greater Memphis area.
Our two signature programs are as follows:
• Cash trade-in for working, non-obsolete equipment
• Referral Rewards Points for satisfied customers that recommend us to others or allow themselves as a reference on a related service at our website.
At Refrigeration Unlimited, we believe we are taking service and the satisfaction desired to a whole new level. Call us for any appliance repair.
ABOUT JO GARNER-MORTGAGE LOAN OFFICER: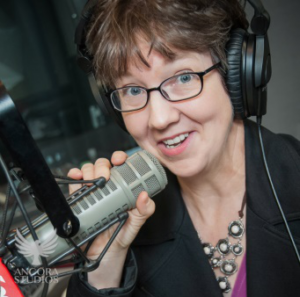 WHAT DO YOU WANT TO ACCOMPLISH WITH YOUR MORTGAGE?
www.JoGarner.com (901) 482 0354 jo@jogarner.com twitter @jogarner NMLS# 757308
(currently working with Cardinal Financial Company, Limited Partnership NMLS #66247 equal housing opportunity 2645 Appling Rd 102 Memphis, TN 38133 ) Online loan application https://online.cardinalfinancial.com/#/p/apply/jogarner
www.cardinalfinancial.org for licensing info www.nmlsconsumeraccess.org/EntityDetails.aspx/company/66247 "Whatever YOUR personal priorities are, my job is to help you get the mortgage terms that will give you bragging rights when you talk about it and help you score on hitting your goals ."
As a mortgage loan officer, my job is to help you get to the benefits you want from your financing terms. What is most important to you? I can help you find the financing terms that will help you get to what you want. What is your comfort level on a house payment? How much are you comfortable paying down,? What type of financing do you need to get the house you want to buy or refinance?
Different clients have different priorities in life—some are buying their first home with very little down payment funds. Some are recovering from medical challenges, divorces or preparing to send children to college and some are embarking on a long term goal of buying properties to build rental income."
Jo Garner is a mortgage officer with extensive knowledge in tailoring mortgages to her customers who are refinancing or purchasing homes all over the country. She offers conventional, FHA, VA or other loan programs for refinancing and purchases.
Jo can help you look at rent vs buy, when it makes sense to refinance, how to get the best deal on your home purchase financing.
Jo Garner has been in the real estate/financing business for over 25 years.  She grew up in West Tennessee and got her start in real estate in Portland, Maine where she first began her real estate career. She received her real estate education from the University of Southern Maine  and was personally mentored in San Diego, California  by Robert G. Allen, author of Nothing Down, Creating Wealth and The Challenge.
On moving back to West Tennessee in 1987, she went into business buying and selling discounted owner-financed notes secured on real estate.  In 1990 Jo went to work for a residential mortgage company and has been a mortgage loan officer for over 25 years.  Her goal is to offer excellent, affordable service to her customers, tailoring the loan programs to the specific needs of her clients. 
In addition to her work in the mortgage field, Jo Garner  is the primary sponsor and founder of Talk Shoppe in Memphis. www.TalkShoppe.com Jo Garner also host the radio show Real Estate Mortgage Shoppe airing on News Radio AM 600 WREC and iHeart Radio with podcasts and show notes published on www.JoGarner.com Pick up Jo Garner's book on Amazon or Barnes and Noble "Choosing the Best Mortgage-The Quickest Way to the Life You Want"