How do you calculate the amount of equity in your home? What are some smart moves homeowners have made using some of their equity? Where are home values now in the Mid-South Spring 2023? These are questions we want to answer today on Real Estate Mortgage Shoppe.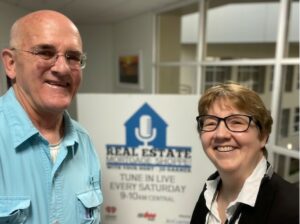 What do YOU want to accomplish with YOUR mortgage? I can help make it easy for you on a home purchase or refinance. Contact me at www.JoGarner.com (901) 482-0354 and let's explore your financing options. Subscribe at www.JoGarner.com to get weekly Real Estate Mortgage Shoppe podcasts with show notes.
To Your Success,
Jo Garner, licensed Mortgage Loan Originator NMLS# 757308/Host of Real Estate Mortgage Shoppe/Author of the book "Choosing the Best Mortgage -The Quickest Way to the Life You Want."
(1st segment 9:06am to 9:15Am)
LET'S GET STARTED…
(Jo) (Good morning, Memphis! Welcome to our internet listeners and podcast listeners across the 50 states! You're on Real Estate Mortgage Shoppe. I'm your host, Jo Garner, Mortgage Loan Officer. You can connect with me at www.JoGarner.com. Our general topic The Power of Your Home's Higher Appraisal Value to Lower the Cost of Other Debt- Make Changes For the Better. Today is April 22nd , 2023. Call us in the studio while we are live at 901 535-9732.
Back in the studio we have our expert home appraiser, Tom King. Tom, you have been in the home appraisal business for over 40 years in Shelby County, Fayette County and Tipton County TN. I am guessing you have been on every street in these counties as some point in your long career. (Tom has about a minute and a half to introduce himself and talk about the services he offers his clients)
(Jo) Norada Real Estate Market Reports and Redfin predict that real estate values will stay stable or increase this year in the South and Midwest United States. Tom King is going to tell us what he sees for Shelby County, Fayette Co and Tipton County Tennessee. Looking at the report from Memphis Area Association of Realtors report, March 2023 median prices compared to March 2022, home prices have corrected down less than 5%. In 2020 we saw many areas increase over 15% in value. Overall values made some explosive growth over the last two to three years. We are definitely seeing more equity in our homes now than in 2012. How can we best use that extra value?
How much equity do you have in your home? What prices are homes like yours selling for in your neighborhood? That will give you an idea of the VALUE of your home. How much do you owe on a loan or lien on your house? The value subtracted by the amount of mortgages, lines of credit and liens equals the amount of EQUITY you have in your home. If your value is going up and what you owe on the house is going down, you are building greater equity. Later in the show you will hear some stories of people who took the opportunity to put some of the equity in their homes to work to make life better for them.
(Jo) Tom King, you are our home appraisal expert. Take a few minutes and tell us what you are seeing with our home values this spring 2023? (Tom King has about 3 minutes or so to talk about what his is seeing with home values this spring 2023. Tom can comment on aspects of what he is seeing)
Earlier we showed you how to calculate the amount of equity or wealth you have built in your home. If you are renting and do not own your home, the amount of wealth you are building in home equity is ZERO. You may have some very good reasons why you are renting and not owning your home. But for the rest of you, Here are some reasons you can love owning your home instead of renting:
Appreciation is the rate the house value increases over a period of time. When you home is going up in value, it is building wealth for you while you sleep.

The second aspect of real estate involves Amortization. With each mortgage payment the principal balance is being paid down at a faster pace. This builds equity in the house as the mortgage is paid off. The homeowner may choose to borrow against this equity later to purchase something else. Or, the homeowner can make extra principal payment and get rid of the mortgage sooner. One extra Principal and Interest payment per year starting the first year on a 30 -year loan can knock off about seven years off the term of the loan. A little on the extra payment and you save a LOT over time.

The third aspect of real estate is Leverage. Real estate is one of the few investments that allow the homeowner to borrow almost the entire value of the home purchase without a large lump sum of cash. A survey was done a few years ago with people who said they could not buy a home because they did not have enough money. Ninety percent of these people thought they needed at least 20% for a down payment. False. There are so many loan programs available, it is possible for you to get in for 5% down or even zero down. Call me and let's talk about what options will work best for you. (901) 482-0354 You can email me too at Jo@JoGarner.com .

If you own real estate that you lease to others for rental income, there are even more ways to prosper. Getting a positive cash flow, tax breaks where you are allowed to take them and more.
What do YOU want to accomplish with YOUR mortgage? Make your plan. Let's work your plan, If the deal works for you today, DO IT TODAY. I can make it easy for you to purchase a home or refinance your home. Connect with me at www.JoGarner.com 901 482-0354
(JO) You're on Real Estate Mortgage Shoppe. I'm your host, Jo Garner, Mortgage Loan Originator. Connect with me at www.JoGarner.com When we come back, you will be hearing more from Tom King, our expert real estate appraisal expert with Bill King Appraisal Company. Stay tuned. We will see you back in just a moment.
2nd segment is after 9:15 break from about 9:18Am to 9:30 AM break
Our Look Back Memphis Trivia Contest is brought to you by notable Memphis historian, Jimmy Ogle. Twelve of his Memphis History lectures entitled Making Memphis – Storytelling by Jimmy Ogle may be viewed by Googling "JIMMY OGLE PINK PALACE". View at JimmyOgle.com. . The Look Back Memphis Trivia Contest is sponsored by John and Jennifer Lawhon of Lawhon Landscape (901) 754-7474 the Lawhon's can help you plan your landscaping if you have a BIG, BIG project or a smaller project or you can do the big project in phases . The Lawhons are giving away a $25 gift card to the first person with the correct trivia answer. If you know the answer to our trivia question, call us at 901 535 WREC 901 535-9732.
Trivia Answer: St. Mary's Episcopal CathedraL
TRIVIA QUESTION: Question: I was begun as a mission church in 1857 and became a cathedral church in 1871. Who am I?
Hint: "Free seats" and "open to all" would be the policy of the church, built as a "house of prayer for all people".
Hint: My current sanctuary took almost 30 years to complete.
Hint: A very well respected school for girls was begun at my location in 1847 and is the oldest school in Memphis.
Final Hint: Four nuns and two priests are memorialized in the altar of the cathedral for their efforts during the Yellow Fever Epidemic of 1878, eventually losing their lives.
Answer: St. Mary's Episcopal Cathedral. Before it became an Episcopal cathedral, St. Mary's was a mission church, organized in 1857 by members of Calvary Episcopal Church on the semi-rural,  eastern fringe of Memphis, Tennessee, on a spot now considered to be part of Downtown. It became the cathedral church of the old statewide Episcopal Diocese of Tennessee in 1871 and later the cathedral of the Diocese of West Tennessee with the creation of the three dioceses within Tennessee in 1983. A small wooden Gothic structure was built on a lot located at the eastern edge of the city at Poplar and Orleans. It was the desire of James Otey, the First Bishop of Tennessee that "free seats" and "openness to all" would be the policy of this church, built as a "house of prayer for all people." St. Mary's Church was officially dedicated on the following Ascension Day (May 13, 1858). Construction of its present English Gothic Revival structure began in 1898 and was completed in 1926. St. Mary's "Sisters' Chapel" was built in the 1880s for the Sisters of St. Mary's to use as the chapel for St. Mary's Episcopal School, once housed at this location.  
Memphis suffered periodic epidemics of yellow fever, a mosquito-borne viral infection, throughout the 19th century. The worst of the epidemics occurred in the summer of 1878, when 5,150 Memphians died. Five years earlier, a group of Episcopal nuns from the recently formed Sisterhood of St. Mary arrived in Memphis to operate the St. Mary's School for Girls, which was relocated to the cathedral site. When the 1878 epidemic struck, a number of priests and nuns (both Protestant and Catholic), doctors, and even the proprietress of a bordello stayed behind to tend to the sick and dying – including nuns Constance, Ruth, Thecla and Frances, and priests Parsons and Schuyler.
TOPICS BY TOM KING WITH BILL KING APPRAISAL SERVICE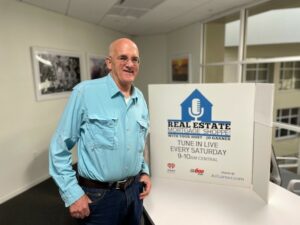 3rd segment following 9:30 break starting about 9:35 to 9:45 AM
What are real estate values doing in Shelby County, Fayette County and Tipton County Tennessee this Spring 2023?
What are your predictions for the direction home values will go?
What factors are considered when you calculate the value of a real estate property? (For example comparable sales, the neighborhood, the condition of the property, and more)
What home improvements are renovations tend to give a homeowner the best return on investment?
What type repairs are the most important to complete when the appraisal is for a mortgage company? (Structure, Sanitation, Security)
Appraiser/Mortgage company firewall
How to properly contest a low appraisal?
TOPICS COVERED BY JO GARNER, LICENSED MORTGAGE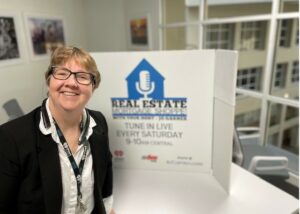 HOW OTHERS HAVE LOWERED THE COST OF OTHER DEBT AND MADE CHANGES FOR THE BETTER
There is an old saying, "Our net worth to the world is usually determined by what remains after our bad habits have been subracted from our good ones."
As we hear some stories of people who stopped the treadmill of life for a few minutes and took stock of what they owed and a better way to get it paid off, let me challenge you to take a few minutes and do that this lady did. Note to audience: The cash-out refinance mortgage is not the best option for everyone. But, the cash-out refinance allows Fiona to make some right moves because she did not owe a lot of her current mortgage and had passed the tipping point on maxing out her credit cards. Fiona's income had recently gone up so she was no longer charging balances on these credit cards.
Fiona Frayen's story-Consolidating Credit Cards Using a Cash Out Refinance For Financial Relief.
In this story you will see how Fiona consolidated her rising variable rate debt by refinancing her current mortgage, paying it off and getting a new mortgage that paid off the old mortgage and the credit cards, putting all the debt into one fixed rate mortgage. The rate on the new mortgage was higher than the rate she had on her old mortgage. After comparing some scenarios, Fiona saw that by eliminating her large amount of credit card balances that were costing her over 18% interest, the cash out refinance on her house with the single-digit fixed rate would save her several hundred dollars per month that she could apply to paying the new mortgage off early.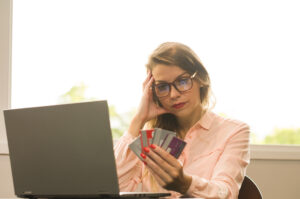 (Jo) Fiona Frayan is a legal professional who started habitually using credit cards in 2020 because rates were low-like under 10% interest. Now, that the Federal Reserve has hiked their rates multiple times in less than a year, the interest rate on some credit cards have climbed to 18% to 20%. (Look at the terms on your credit cards and see what rate you are paying.) Fiona confessed over the phone, "I am embarrassed to say this, but my credit card debt is out of control. The interest keeps going up and the balances too. If I don't do something to lower my bills, I won't be able to pay my credit card debt. I haven't missed any payments on anything yet, but I owe more than I can pay and I don't want to miss my mortgage payment. "
Fiona is like so many other people who got into a habit of using credit cards when interest rates on credit cards were cheap. But the Federal Reserve rate hikes have pushed interest rates up several levels on variable debt like credit cards and home equity lines of credit.
Take a moment this weekend to really look at what you are paying for interest on credit cards and equity lines of credit. How fast are you paying down the balances? ARE YOU PAYING DOWN THE BALANCES? Are you treading water or worse-the debt balances mounting even higher? Look at what you are paying? Look at what the variable rate debt is costing you? Put this on you calendar to do EARLY in the morning. Call me or text me at 901 482-0354. Let's look at terms on a cash out refinance on your home to roll into one mortgage your first mortgage, your home equity line or other variable rate debt. Then let's put together a plan using some of the savings you will be getting from the refinance so that you can pay the mortgage off early/
Just call me or email me. I can put together some financing scenarios for us to explore, I can make this process EASY for you on finding the right mortgage terms to give you the relief you want." (901) 482-0354 JO@JOGARNER.COM
Using the Power of Equity In Your Home to Move Up To A Better Home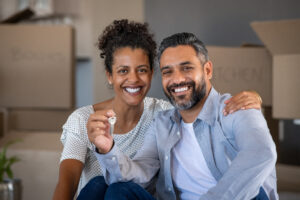 Samir Sader and his wife Sabba
Samir Sader and his wife, Sabba, sat at the kitchen table of the house they had called home for many years.
"We have made so many memories here. We're going to miss this place," Sabba sighed as she gazed around the kitchen and into the family room.
"The hard part will be packing up and moving fifteen years of our stuff to the new house," Samir added.
Samir and Sabba had finally found a home that would give them rest from the busy city and the noise. They had been visiting with a builder who called to let them know that he had a ready-made house with everything on their wish list.
Their first buyer was supposed to close in the next two weeks but backed out due to a family emergency.
If Samir and Sabba wanted the house, they would need to buy it right away or the builder would have to take the next offer.
Samir and Sabba had originally planned to sell their old home first because they did not owe much on the house and would realize a net profit of about $100,000. With those profits, they could easily pay down the purchase price of a new, more expensive home, to easily afford the mortgage payment without disturbing their retirement money.
How could they close on the new home right away before having a chance to sell the old home?
The Saders' mortgage officer connected them with a banker who agreed to give them an equity line of credit for $100,000 secured on their old home. They could use the proceeds from the equity line of credit to make the large down payment they wanted for the new home.
Samir and Sabba agreed to buy the new home from the builder and close in two weeks. The appraisal on the Saders' old home came in at $200,000. The balance on the existing first mortgage was a little over $75,000.
The maximum the bank could loan them on a second mortgage HELOC for the old home was 90% of the total value … minus the first mortgage balance. That would mean $180,000 minus $75,000, which comes to $105,000.
This would give the Saders the $100,000 they needed to put down on the new home. The bank said they could get the money to the Saders in a week and a half.
"The best things in life are unexpected," Sabba said, smiling at the closing table.
"The best thing about this home purchase is that we won't have to rush to move all our things in one day," Samir added as he scribbled his signature on the last home closing document.
For Samir and Sabba, the equity line of credit was the key puzzle piece that made a quick buy possible. With a piggyback second mortgage on the new home, the rate on the new mortgage would have been more expensive because of the combined first mortgage and the piggyback loan. The price was better using the HELOC. The equity line of credit on the old home would be paid off as soon as their house sold, leaving the Saders with just the one low-balance mortgage and affordable monthly payment.
The Saders' combo loan transaction:
(Ball up paper loudly into the microphone and say "Don't worry about trying to write this down or remember it. Just call me or email me. I can put together some financing scenarios for us to explore, I can make this process EASY for you on finding the right mortgage terms to give you the relief you want."
OTHER WAYS PEOPLE USE THE EQUITY IN THEIR HOME TO MAKE POSITVE CHANGES
A common trend is for older family members to move in with their adult children or for children to move back in with parents. It is a move so that family members can help care for aging loved ones or help with child care.
When additional family members will be moving into the home, getting a fixed-rate, cash-out refinance can provide money for renovations to make the space in the home work better for the new arrangement.
Families who need to finance student loans for their college-bound children.
Real estate investors use cash -out refinances to pull out enough money from one house to put down money to buy an additional rental income house.
4th segment following 9:45 am break about 9:48 to 9:56 am
REAL ESTATE TIP OF THE WEEK: Tom King offers a real estate tip (about 1.5minutes) When you are trying to estimated the value of your home, remember that areas below grade (basements) and knee wall spaces like bonus rooms over the garage ====
Jo Garner offers a tip: Set aside time this week to know how much you owe on your home equity line of credit and your credit cards. How much interest are you paying for the home equity line and how much are you paying in interest on the credit cards? If you owe just as much on the home equity line and the credit cards as you do on your mortgage, let's do a test drive on a cash-out refinance program to see if rolling the credit line balance and the credit balances into one single-digit, fixed-rate mortgage will help you. We
ANNOUNCEMENTS FROM SPONSORS:
Talk Shoppe offers free networking & education to anyone interested in real estate or in business or in health and wellness. Talk Shoppe meets every Wednesday 9A-10A CT at Concorde Career College 5100 Poplar the 1st floor in the Memphis Clark Tower and also on zoom. Go to www.TalkShoppe.com and click the Events tab for the link to get into the event online. This Wednesday April 26th, 2023 join us for "The Mastermind Principle-based on the book 'Think and Grow Rich' by Napoleon Hill.
Thank you to Kim Halyak of Cooper Young Garden Walk for your dedication to our real estate and business community. Kim Halyak invites you to tour designated gardens all over Memphis and Shelby County from late April to the first of July 2023. Contact Kim Halyak for instructions on where and when you can view these gardens. https://experiencememphisgardens.org

Talk Shoppe thanks Kelly Inman of Next Day Access. Kelly Inman and the team at Next Day Access can install wheel chair ramps, grab bars and other items so that your loved one who needs easier access in their home can get around more comfortably and safely. Contact Kelly Inman at 901 258-2626

Spend a few focused minutes this weekend to determine what interest rate you are paying on your variable rate debt -like credit cards and your home equity line. Are you on track to get these debts paid off soon? If not, call me. I can make it easy for you to explore the possibilities of a cash out refinance on your home as a remedy.
Subscribe at www.JoGarner.com and you can get our weekly blog posts with podcasts conveniently in your inbox.
5. Real Estate Mortgage Shoppe reminds you to MAKE YOUR PLAN. LET'S WORK YOUR PLAN. IF THE DEAL WORKS FOR YOU TODAY, DO IT TODAY.
LEGAL STUFF: SPECIAL NOTE: REAL ESTATE MORTGAGE SHOPPE RECOMMENDS THAT YOU CONSULT WITH A FINANCIAL, LEGAL OR OTHER CERTIFIED, LICENSED PROFESSIONAL BEFORE ACTING OR INVESTING ON ANYTHING YOU HEAR OR SEE FROM THE CONTENT ON THIS SHOW OR BLOG POSTS. THE INFORMATION WE SHARE ON REAL ESTATE MORTGAGE SHOPPE IS GENERAL IN NATURE MEANT FOR GENERAL EDUCATIONAL PURPOSES ONLY AND NOT AN OFFER TO LEND.. ALL EXAMPLES GIVEN FOR ILLUSTRATION PURPOSES ON REAL ESTATE MORTGAGE SHOPPE AND ARE BASED ON TRUE STORIES BUT WE USE FICTIONAL CHARACTERS AND DO NOT DIRECTLY REFLECT REAL PEOPLE OR EXACT DETAILS IN ANY OF THE SITUATIONS.
QUOTE CORNER:
Dave Ramsey- "Those who do not manage their money will always work for those who do."
Anonymous- "It's not your salary that makes you rich, it's your spending habits.
____________________________________________________________________________________
REJOINDERS:
Jo Rook of church of the harvest in Olive Branch, MS

Kim Halyak of Cooper Young Garden Walk

Ed Hill of Masters Roofing
Transitional Music: "Home Improvements" by George Strait; "Hardware Store" by Al Weird Yankovic; "Getting Better" by the Beatles; "Memphis" for the Look Back Memphis Trivia Contest
PICK UP YOUR COPY OF "CHOOSING THE BEST MORTGAGE-THE QUICKEST WAY TO THE LIFE YOU WANT" by: JO GARNER
An essential guide for real estate professionals and their customers.
Now on Amazon and Barnes and Noble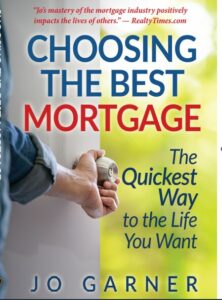 ABOUT TOM KING, REAL ESTATE APPRAISER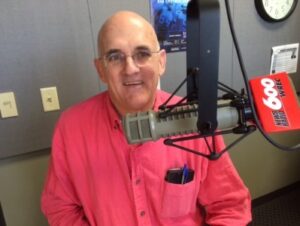 Tom is a well- respected and sought after appraiser in Memphis, Tennessee.  He is a second generation appraiser with 40 years of experience.  He has been elected to the Memphis Area Association of Realtors Board of Directors three times.  
Tom is a certified residential appraiser in Tennessee.  He have appraised over 20,000 homes in his career.  A graduate from the University of Tennessee with a degree in real estate, Tom is also a Certified Relocation Professional (CRP).  Tom also has vast experience in dealing appraising real estate for pre-listing sales, cash buyers, divorce settlements, estate settlements. (901) 487-6989
ABOUT JO GARNER-MORTGAGE LOAN OFFICER: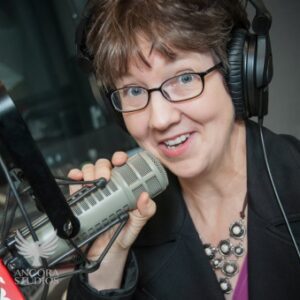 WHAT DO YOU WANT TO ACCOMPLISH WITH YOUR MORTGAGE?
www.JoGarner.com (901) 482 0354 jo@jogarner.com twitter @jogarner NMLS# 757308
(currently working with Cardinal Financial Company, Limited Partnership NMLS #66247 equal housing opportunity 2645 Appling Rd 102 Memphis, TN 38133 ) Online loan application https://online.cardinalfinancial.com/#/p/apply/jogarner
www.cardinalfinancial.org for licensing info www.nmlsconsumeraccess.org/EntityDetails.aspx/company/66247 "Whatever YOUR personal priorities are, my job is to help you get the mortgage terms that will give you bragging rights when you talk about it and help you score on hitting your goals ."
As a mortgage loan officer, my job is to help you get to the benefits you want from your financing terms. What is most important to you? I can help you find the financing terms that will help you get to what you want. What is your comfort level on a house payment? How much are you comfortable paying down,? What type of financing do you need to get the house you want to buy or refinance?
Different clients have different priorities in life—some are buying their first home with very little down payment funds. Some are recovering from medical challenges, divorces or preparing to send children to college and some are embarking on a long term goal of buying properties to build rental income."
Jo Garner is a mortgage officer with extensive knowledge in tailoring mortgages to her customers who are refinancing or purchasing homes all over the country. She offers conventional, FHA, VA or other loan programs for refinancing and purchases.
Jo can help you look at rent vs buy, when it makes sense to refinance, how to get the best deal on your home purchase financing.
Jo Garner has been in the real estate/financing business for over 25 years.  She grew up in West Tennessee and got her start in real estate in Portland, Maine where she first began her real estate career. She received her real estate education from the University of Southern Maine  and was personally mentored in San Diego, California  by Robert G. Allen, author of Nothing Down, Creating Wealth and The Challenge.
On moving back to West Tennessee in 1987, she went into business buying and selling discounted owner-financed notes secured on real estate.  In 1990 Jo went to work for a residential mortgage company and has been a mortgage loan officer for over 25 years.  Her goal is to offer excellent, affordable service to her customers, tailoring the loan programs to the specific needs of her clients. 
In addition to her work in the mortgage field, Jo Garner  is the primary sponsor and founder of Talk Shoppe in Memphis. www.TalkShoppe.com Jo Garner also host the radio show Real Estate Mortgage Shoppe airing on News Radio AM 600 WREC and iHeart Radio with podcasts and show notes published on www.JoGarner.com Pick up Jo Garner's book on Amazon or Barnes and Noble "Choosing the Best Mortgage-The Quickest Way to the Life You Want"