Today on Real Estate Mortgage Shoppe appraiser Tom King and I will be looking at where we are with real estate sales and values and where the newest forecasts say we will see our home values go before the end of the year. Tom brought our "Magic Binoculars" and if you look through one end you can peek back into the past. If you look through the other end, we can barely see into the foggy future . In this show let's look at the drastically changed forecast for real estate and mortgage rates. Buckle your seat belts….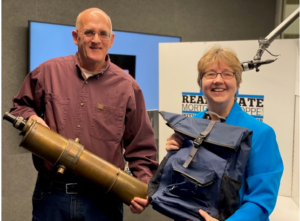 What do YOU want to accomplish with YOUR mortgage? Make your plan. Let's work your plan. If the deal works for you today, do it today. Let's explore your options. Connect with me at www.JoGarner.com (901) 482-0354
To Your Success, Jo Garner, Mortgage Loan Officer NMLS #757308 Sierra Pacific Mortgage NMLS #1788 equal housing lender
To listen to the show click below!
Good morning, Memphis! Welcome to our internet listeners and podcast listeners across the 50 states! You're on Real Estate Mortgage Shoppe. I'm your host, Jo Garner, Mortgage Loan Officer. You can connect with me at www.JoGarner.com.. Our general topic is. THE REAL ESTATE & MORTGAGE MARKET –WHERE WE ARE, WHERE WE ARE GOING & WHAT TO PACK FOR THE TRIP. Call us while we are live today March 5th, 2022 at 901 535 9732
INTRODUCING TOM KING, EXPERT REAL ESTATE APPRAISER WITH "MAGIC BINOCULARS"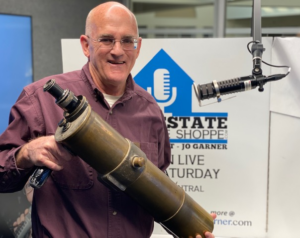 Back in the studio again is Tom King, our expert real estate appraiser and all-around good guy. Tom, during your 40+ years in the appraisal business, you have seen real estate in good times and bad, stable markets and not-so-stable markets. Introduce yourself to our newer listeners and tell us about the types of appraisers you do for your clients. (Tom intros himself)
AVOIDING TRAVELING TRAVESTIES
(Jo) Since our theme is traveling today, let's ask our listeners about some of their memorable travel stories. How about when that person who "knows the best way to everywhere" decides to take a short -cut that ends up being a very long way around. Instead of shaving off time on the journey, you end up lost and late for wherever you were supposed to be.
2. You are on a long stretch of road and everyone is hungry and grumpy and someone has to go to the bathroom. You look up to see a sign that says "Next Exit with Utilities 103 miles."
3. Something goes wrong with the car. You are a long way from home and a long way from where you are going when the car breaks down.
4. You are out of town and ask for directions from a local who gives you a description on how to get to your desired destination. He points down the road and says, "You can get "thaya" from "heya." Just go down the road and 'round the "cornah." Down the road and 'round the "cornah" ends up being "over the river and through the woods and back over the river again to where you started."
5. The hotel accommodations are not what you expected.
If you are a seasoned traveler, you have experienced enough of these traveling travesties that you probably prepare better for your journey. You have studied the map to know where the best pit stops are so you don't end up on a 100 mile stretch when you need food, a bathroom and a break from other passengers. At least, pack some snacks and common comforts. You probably had the car checked out before rolling out on a long road trip or tucked away a handy tool kit in the trunk. You probably did some double-checking on the hotels weeks before ever leaving your driveway.
Let's take a look at the map ahead for the real estate and mortgage markets. What routes are best for you to take and what do you pack for the trip? Here's your view from the mortgage desk. We have seen home values go up about 20% year-over year. Home sales were the highest number we have seen in 15 years. This year values had been predicted to increase a little less than 10%, but this week Zillow increased their projection for home price growth in 2022 to peak at 21% by May and decline to 17% by the end of the year. There is room for real estate to still increase in value and many forecasters say we are nowhere near a bubble.
The Federal Reserve is flashing warning lights that they will be gradually ratcheting their Fed rate up multiple times this year and next. If you are sitting on a large home equity line of credit or credit card debt, beware that you rates on these variable rate credit lines will likely be moving up when the Fed moves their rate up. Look at your road ahead to see how to pay off these debts or refinance them into one low, fixed rate mortgage. Let's explore together some financing scenarios to help you eliminate interest rate risk on your variable are debt.
Inflation is the highest it has been in over 40 years. Mortgage rates are not tied to the Fed but tend to get pushed higher when inflation is high. Historically owning a home with a fixed-rate mortgage served homeowners as a strong hedge of protection from damaging inflation in years past. Renters weren't so lucky. Let's explore ways to get you a strong mortgage preapproval so you can compete better against other people making offers on the same house you want to purchase.
Later in the show I will be sharing ways I see some of my mortgage clients making moves to keep their finances running smoothly through the twists and turns in the financial road.
We have our real estate appraiser expert, Tom King, in the studio. Tom, we have been studying the past, present and future of our real estate and mortgage markets by looking through the "Magic Binoculars." What are your observations about where we are with our real estate market? (Tom has about 2-3 minutes to start launching into his topics until 9:15 break)
You're on Real Estate Mortgage Shoppe. I'm your host, Jo Garner, licensed mortgage loan officer. Connect with me at www.JoGarner.com What do YOU want to accomplish with YOUR mortgage? Make your plan. Let's work your plan. If the deal works for you today, let's do it today. When we come back Tom King will be sharing his observations of what we can expect down the road for our real estate values.
(2nd segment starts at 9:18am )
THE LOOK BACK MEMPHIS TRIVIA CONTEST
ANSWER: SHRINERS BUILDING
2nd segment after 9:15 break: Our Look Back Memphis Trivia Contest is brought to you by notable Memphis historian, Jimmy Ogle. Twelve of his Memphis History lectures entitled Making Memphis – Storytelling by Jimmy Ogle may be viewed by Googling "JIMMY OGLE PINK PALACE". View at JimmyOgle.com. . The Look Back Memphis Trivia Contest is sponsored by John and Jennifer Lawhon of Lawhon Landscape (901) 754-7474 the Lawhon's can help you plan your landscaping if you have a BIG, BIG project or a smaller project or you can do the big project in phases . The Lawhons are giving away a $25 gift card to the first person with the correct trivia answer. If you know the answer to our trivia question, call us at 901 535 WREC 901 535-9732.
Garner # 187 * 09/26/20
Here's our trivia question : Who am I? (go to hints)
Garner # 24 08/06/14
Shrine Building
Question:
Hint: I was built in Downtown Memphis in 1923.
Hint: I was placed on the National Register of Historic Places in 1979.
Hint: I overlook the Cossitt Library to see the Mississippi River to the west.
Last Hint: My name derives from a charitable organization that helps children nationwide with burns.
Answer: Shrine Building. The Shrine Building in Downtown Memphis, Tennessee was built in 1923 to serve as the headquarters of the Al Chymia Shrine, a group of Shriners. It was listed on the National Register of Historic Places in 1979. It was converted to apartments in 1981 and was converted again in 2005 to house 75 condominium apartments. It was designed by architects Jones & Furbringer.
The lower eight floors contained professional offices and the temple itself began on 9th floor.  The 2-story arched windows mark the large auditorium.  The Shriners were forced move in 1936 when they were unable to meet their mortgage. Today, the Al Chymia Shriners Temple is located in East Memphis, and Shriners International has 400,000+ members full of fun and fellowship at 193 temples raising money to support 22 hospitals in the care of children with burns, cleft lips and palates, and spinal cord injuries.
Jimmy Ogle has retired from walking tours in Memphis. Twelve of his Memphis History lectures entitled Making Memphis – Storytelling by Jimmy Ogle may be viewed for FREE on the internet by Googling "JIMMY OGLE PINK PALACE". View JimmyOgle.com for more information.
___________________________________________________________
TOPICS COVERED BY TOM KING, BILL KING APPRAISAL COMPANY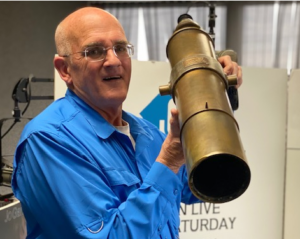 WHAT DO YOU SEE HAPPENING WITH HOME VALUES NOW COMPARED TO WHAT WE SAW LAST YEAR?

WHAT DO YOU PREDICT WE WILL SEE WITH HOME VALUES THIS YEAR AND INTO THE NEAR FUTURE?

GIVE SOME EXAMPLES OF SITUATIONS HOMEOWNERS AND HOMEBUYERS ARE EXPERIENCING IN THIS ROBUST MARKET.
TOPICS COVERED BY JO GARNER, MORTGAGE LOAN OFFICER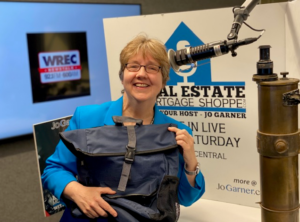 Picking the best road in the 2022 through the real estate and financial markets.
As we said earlier—Historically homeowners with a fixed-rate mortgage found a hedge of protection for their finances when inflation burned high a few decades ago. People with high variable-rate debt did not fare so well and neither did renters.
For homebuyers it is important that you already know your comfort level on a monthly mortgage payment amount and the amount of money you can put down to buy the home you want. Stay within that shelter zone. Some common advice from financial advisors is the keep your total house payment under 25% of your gross income and no more than 33% of income. They suggested keeping the total of your house note and other minimum required payments on debt under 38% of gross income and no more than 45% of income.

Aspiring home-buyers have to be persistent at making offers on homes until they get their offer accepted on a home. The most effective strategy was we see it from the mortgage desk, buyers who are prepared with a strong preapproval letter win the competitive bidding game many times—even if they did not make the highest offer price, can be the winner over other would-be buyers. It might just be that the seller is not looking for the highest offer, but the surest offer
What to pack and prepare on your financial journey.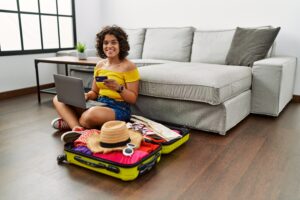 BUDGET BALANCING TOOL: Take stock of your own budget. When inflation is running hot, the costs of goods and services increase at every turn. If your income is not keeping up with your expenses, you need to pull out your Budget Balancing Tool.
Take an afternoon to go through the 6 months of all your bank statements and credit card statements, writing down each transaction and moving the dollar amount of that transaction to a chart of expense categories like rent, utilities, groceries, phone, cable/internet, insurance, medical expense, car expenses etc. Make note of payments due only once or twice a year. Now you have a shocking revelation of where your money goes.
The next step in balancing your budget is to look for ways you can reduce your spending and still keep your quality of lifestyle. Consider where you can find bargains -buying the same items you need but at a bargain price. What products or services can you barter with someone else? Can you substitute movie night at the theater for movie night with popcorn at home with friends? What services can you share? Can you share your HULU movie account with a friend and split the costs? You can get some more ideas from my book Choosing the Best Mortgage-The Quickest Way to the Life You Want. This book is available on Amazon and Barnes and Noble.
In the last year the phones have been ringing in the mortgage office from renters who are tired of having their rent go up each year. Rents in Memphis have seen increases in some areas from 10% to 29% year-over-year. When inflation and rents are high, historically homeowners with a fixed-rate mortgage tend to fare better.
PROFESSIONAL PASSENGERS: Make sure you include among the passengers on your homebuying journey these professionals of excellence.
Realtor
Mortgage Loan officer
Certified Financial Advisor
Real estate attorney
YORK AND YVONNE YAGER'S STORY-JOURNEY TO HOMEOWNERSHIP WITH A LOW FIXED-RATE MORTGAGE
York and Yvonne Yager (not their real names) had been renting. They told me when I was getting their mortgage preapproved the price range they wanted to buy and what they wanted for a maximum house payment and down payment. But just from the way they talked in the beginning, I knew they were going to get a shock when they stepped out into this lightening fast real estate market.
The Yagers wanted to take a couple of days to decide on houses that they liked before making an offer only to find time and time again that someone else's offer had been accepted and the house they liked was sold before they could make their move. "Every time we find a house we like, someone else buys it before we can make an offer," they complained.
After traipsing through so many different houses for several weeks, the Yagers didn't want to settle for anything less than what they truly wanted. Right before the Yagers were about to throw in the towel on their house hunting, they walked into the house they knew was THE ONE for them. Knowing competition would be stiff, they made their highest offer right then and there—and after a few hours of anticipation, their offer was accepted. In all caps their text to me read "WE GOT OUR HOUSE!!!!!!" So many of the offers that get accepted by sellers are for higher than the asking price. The borrower's lender is well-known with a good reputation. The winning offers don't have a lot of contingency clauses and the buyers are flexible with the sellers on possession dates.
Cash-out Refinance to Move Rising Variable-Rate Debt into One Low Fixed-Rate Mortgage
BENNIE AND BETTY BEDFORD-PEACE OF MIND COMBINING VARIABLE DEBT INTO ONE FIXED-RATE MORTGAGE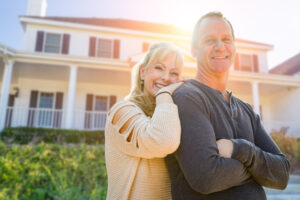 Bennie and Betty Bedford owned their own business. During the pandemic their business was slow so they started racking up credit card debt until they could get the income flowing again. They took out a $200,000 equity line with a variable rate. They owed $50,000 on variable- rate credit cards. The Bedford's owed about $125,000 on the first mortgage with a 3.75% rate. Their home was worth $600,000.
Recently the income started slowly coming back into their business, but they were struggling to keep up the payments on the other debt they had borrowed during the quarantine when the business was not making money. How were they going to afford the debt if the rates on the huge variable rate debt started going up over a full point or more over the next few months? They tried to see if the bank would convert the home equity line to a fixed interest rate, but that did not work.
When the Bedford's called they were thinking positively even though the situation looked negative. We explored a couple of refinance options, settling on this one. They refinanced their first mortgage to a higher interest rate ( 4.5% instead of 3.75%) , but added the home equity loan and the credit card debt into one fixed -rate loan program. The payment on the one fixed-rate loan would still be affordable but the Bedford's enjoyed a peace of mind knowing the rate would remain fixed and not increase, even if the Federal Reserve started pushing their rates up over the next couple of years. The Bedford's eliminated their variable rate risks and they set up a plan to pay off their mortgage early as their income allowed.
More trends you will see along the current financial roadways-
Modifying the home for changing lifestyles:
People working from how are modifying their home to accommodate a home office
Modifications to include pools and entertainment areas make stay-cations more fun and less expensive than out-of-town attractions
Modifications to allow older or younger family members to all live under one roof.
When you decide to modify your home, you probably face a fork in the road on which way to finance the modification. Home equity lines were once the most common source of funding for home design modifications. However, home equity lines are mostly variable-rate loans with no safety caps. Homeowners who have the ready cash to pay off the equity line if the rate moves too high, aren't sweating the rising interest rate risk. Others are exploring a fixed-rate refinance of their home mortgage to get the funds to redesign their home.
4th segment 9:47am REAL ESTATE TIP OF THE WEEK ( Tom King of Bill King Appraisal Service offers real estate tip)
ANNOUNCEMENTS:
Talk Shoppe offers free networking & education to anyone interested in real estate or in business or in health and wellness. Talk Shoppe meets every Wednesday 9A-10A CT at Concorde Career College 5100 Poplar Ave 1st floor Memphis, TN (Clark Tower). You can also join the even on zoom. Go to www.TalkShoppe.com and click the Events tab for the link to get into the event online. This Wednesday March 9, 2022 9A- 10A Central Jo Garner, licensed mortgage loan officer and author of the book The Quickest Way to the Life You Want
2. Thank you to Talk Shoppe sponsor Peggy Lau of Seacret—a travel program that allows you to earn vacations at only a fraction of the normal costs. You can use the discounts to travel alone or with a community of fellow travelers. Connect with Peggy Lau at (901) 279-0747
3. Thank you to Tim Gilliland of Backuprx.com for keeping our data at Talk Shoppe backed up and accessible in case of computer break downs. To have instant access to YOUR data in case of computer failure, get with Tim Gilliland at backuprx.com
4. Let's keep up our support and prayers for those under attack in Ukraine.
5.. Subscribe at www.JoGarner.com and you can get our weekly blog posts with podcasts conveniently in your inbox.
6. Real Estate Mortgage Shoppe reminds you to MAKE YOUR PLAN. LET'S WORK YOUR PLAN. IF THE DEAL WORKS FOR YOU TODAY, DO IT TODAY.
SPECIAL NOTE: REAL ESTATE MORTGAGE SHOPPE RECOMMENDS THAT YOU CONSULT WITH A FINANCIAL, LEGAL OR OTHER CERTIFIED, LICENSED PROFESSIONAL BEFORE ACTING OR INVESTING ON ANYTHING YOU HEAR OR SEE FROM THE CONTENT ON THIS SHOW OR BLOG POSTS. THE INFORMATION WE SHARE ON REAL ESTATE MORTGAGE SHOPPE IS GENERAL IN NATURE MEANT FOR GENERAL EDUCATIONAL PURPOSES ONLY. ALL EXAMPLES GIVEN FOR ILLUSTRATION PURPOSES ON REAL ESTATE MORTGAGE SHOPPE AND ARE BASED ON TRUE STORIES BUT WE USE FICTIONAL CHARACTERS AND DO NOT DIRECTLY REFLECT REAL PEOPLE OR EXACT DETAILS IN ANY OF THE SITUATIONS.
QUOTE CORNER:
The quote of the week: Anonymous J.R.R. Tolkien "Not all of those who wander are lost."
Anonymous 'I don't get it. The trail look so flat on the map."
____________________________________________________________________________________
REJOINDERS:
Leah Anne Morse for Cartridge World of Collierville

Rob Draughon and Shelley Rothman, Real Estate Attorneys at Griffin, Clift Everton and Maschmeyer (901) 752-1133

Lynn and Troy McDonald of Erin McDonald Insurance Agency (901) 849-7101
Transitional Music: "Life Is A Highway" by Rascal Flatts; "500 Miles" by the Proclaimers; "On My Way" by Phill Collins; "Memphis" by Johnny Rivers for the Look Back Memphis Trivia Contest
PICK UP YOUR COPY OF "CHOOSING THE BEST MORTGAGE-THE QUICKEST WAY TO THE LIFE YOU WANT" by: JO GARNER
An essential guide for real estate professionals and their customers.
"Choosing the Best Mortgage-The Quickest Way to the Life You Want" is an essential guide for consumers and real estate professionals that will give them a good understanding of the loan products out there. They will have at a guide to the advantages the disadvantages of those loan products—when to use them and when not to use them.
The people stories give examples to help real estate professionals. Consumers that are looking now will benefit and I could easily see this book as a great resource for anybody in the future who want to buy real estate or restructure their finances using a mortgage.
Now on Amazon and Barnes and Noble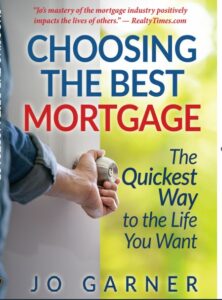 CALLER: MARK RULEMAN OF RULEMAN ASSET MANAGEMENT AND PLANNING licensed Financial Advisor Known as "The Great Communicator" Mark@MarkRuleman.com Mark shared insights on the current market and how current events are affecting homeowners and consumers in the real estate and mortgage markets.
___________________________________________________________________________________________________________________
_
ABOUT TOM KING, REAL ESTATE APPRAISER
BILL KING COMPANY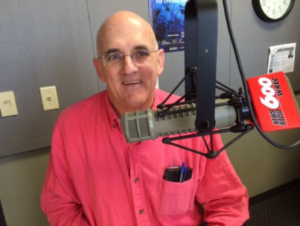 Tom is a well- respected and sought after appraiser in Memphis, Tennessee.  He is a second generation appraiser with 40 years of experience.  He has been elected to the Memphis Area Association of Realtors Board of Directors three times.  
Tom is a certified residential appraiser in Tennessee.  He have appraised over 20,000 homes in his career.  A graduate from the University of Tennessee with a degree in real estate, Tom is also a Certified Relocation Professional (CRP).  Tom also has vast experience in dealing appraising real estate for pre-listing sales, cash buyers, divorce settlements, estate settlements. (901) 487-6989
___________________________________________________________________
ABOUT JO GARNER-MORTGAGE LOAN OFFICER:
WHAT DO YOU WANT TO ACCOMPLISH WITH YOUR MORTGAGE?
www.JoGarner.com (901) 482 0354 jo@jogarner.com twitter @jogarner NMLS# 757308 (currently working with Sierra Pacific Mortgage, Inc)
"Whatever YOUR personal priorities are, my job is to help you get the mortgage terms that will give you bragging rights when you talk about it and help you score on hitting your goals ."
As a mortgage loan officer, my job is to help you get to the benefits you want from your financing terms. What is most important to you? I can help you find the financing terms that will help you get to what you want. What is your comfort level on a house payment? How much are you comfortable paying down,? What type of financing do you need to get the house you want to buy or refinance?
Different clients have different priorities in life—some are buying their first home with very little down payment funds. Some are recovering from medical challenges, divorces or preparing to send children to college and some are embarking on a long term goal of buying properties to build rental income."
Jo Garner is a mortgage officer with extensive knowledge in tailoring mortgages to her customers who are refinancing or purchasing homes all over the country. She offers conventional, FHA, VA or other loan programs for refinancing and purchases.
Jo can help you look at rent vs buy, when it makes sense to refinance, how to get the best deal on your home purchase financing.
Jo Garner has been in the real estate/financing business for over 25 years.  She got her start in Portland, Maine where she first began her real estate career. She received her real estate education from the University of Southern Maine  and was personally mentored in San Diego, California  by Robert G. Allen, author of Nothing Down, Creating Wealth and The Challenge.
On moving back to West Tennessee in 1987, she went into business buying and selling discounted owner-financed notes secured on real estate.  In 1990 Jo went to work for a residential mortgage company and has been a mortgage loan officer for over 25 years.  Her goal is to offer excellent, affordable service to her customers, tailoring the loan programs to the specific needs of her clients. 
In addition to her work in the mortgage field, Jo Garner  is the primary sponsor and founder of Talk Shoppe in Memphis. www.TalkShoppe.com Jo Garner also host the radio show Real Estate Mortgage Shoppe airing on News Radio AM 600 WREC and iHeart Radio with podcasts and show notes published on www.JoGarner.com Get the book by Jo Garner Choosing the Best Mortgage-The Quickest Way to the Life You Want at Amazon and Barnes and Noble.