Do you want to buy a home but you aren't sure where to start? Do you have some questions about what prices are on homes you like and what you monthly payment will be? How do you handle home repairs? We will be walking you through how to find the right professional passengers for your home buying journey.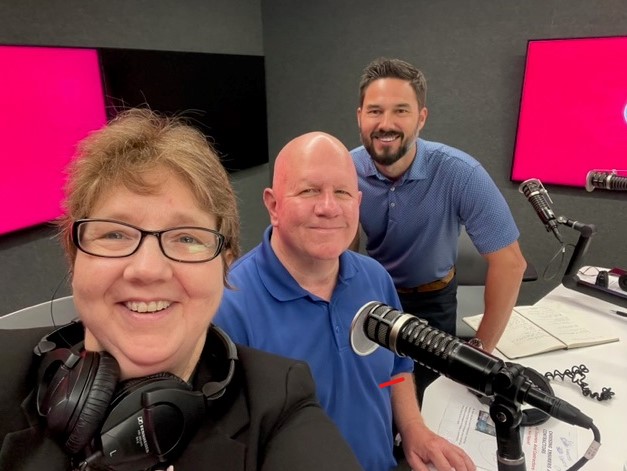 What do YOU want to accomplish with YOUR mortgage? I can help make the home purchase mortgage or refinance EASY for you. Connect with me at www.JoGarner.com
Jo Garner, licensed mortgage originator NMLS# 757308, Host of Real Estate Mortgage Shoppe and author of the book "Choosing the Best Mortgage-The Quickest Way to the Life You Want"
(1st segment 9:06am to 9:15Am)
LET'S GET STARTED…(Jo) (Good morning, Memphis! Welcome to our internet listeners and podcast listeners across the 50 states! You're on Real Estate Mortgage Shoppe. I'm your host, Jo Garner, Mortgage Loan Officer. You can connect with me at www.JoGarner.com. Our general topic TIPS FOR THE ROAD TO HOMEOWNERSHIP 2023- WHAT TO PACK AND WHO TO TAKE AS PASSENGERS. . Today is June 3rd, 2023. Call us in the studio while we are live at 901 535-9732
(Jo) Ed Hill, the Happy Roofer from Masters Roofing is in the co-host chair today. Ed you have served as a guide to people who are going down the road of home improvement. It may be because of storm damage or maybe they just want to get the home repairs off the honey-do list. You know a lot of about roofs and your podcasts the Memphis Home Maintenance show offers great advice too.. (Ed Hil has about 1.5 minutes to intro himself and talk about what he does for his clients at Masters Roofing. )
(Jo) Can you remember a time when you went on vacation to a foreign country and you were grateful for a local guide who led you around the location? You didn't' have to be constantly consulting a map or trying to communicate unsuccessfully with a vendor. A travel agent friend of mine has told me so many stories of people who insisted on taking a trip to a foreign country without a guide. A common story is the traveler who returns home from their vacation driving around the Netherlands. A few days after returning home, they discover that they have a gigantic bill from that country for driving over the speed limit. "But we never saw any traffic patrol officers," the tourist would say. "No you didn't," my travel agent friend would reply, "but you didn't notice the speed monitoring cameras at the intersections either. Every time the cameras caught you speeding, they issued speeding tickets."
That is just one of many "Oops, I wish I had known that" incidences. Traveling the road to homeownership can be like traveling in a foreign country. Take as your passenger on this road an experienced professional to help save you from costly mistakes. Realtors, a good lender (I would like to sign up to be your lender) , closing attorney and maybe a few more.
PICKING THE RIGHT PROFESSIONALS AS PASSENGERS ON YOUR JOURNEY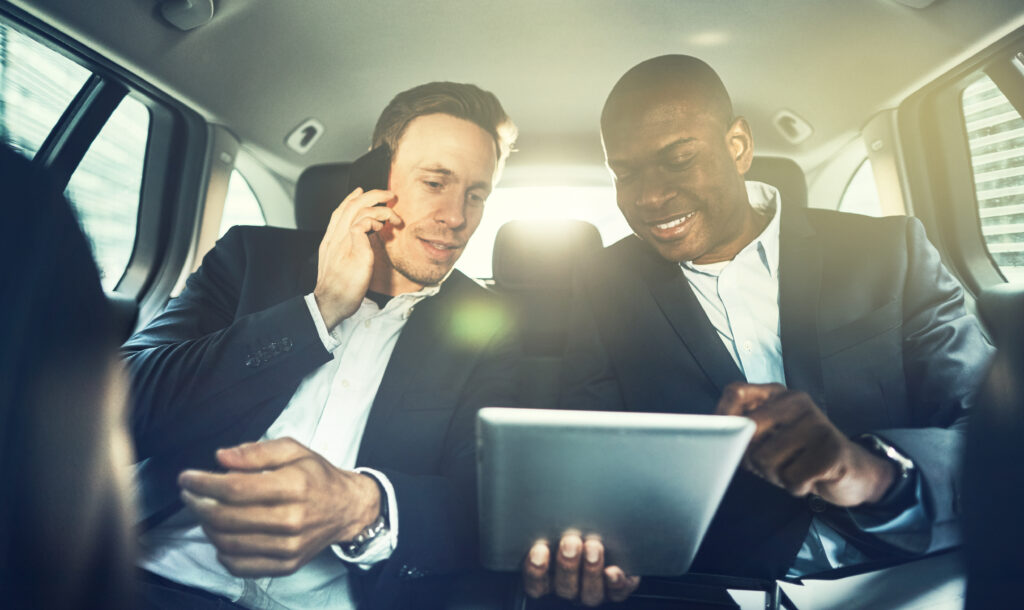 Are you hunting for an experienced realtor? Check the reviews for someone with a good reputation for representing buyers. #1 Talk with them to determine if they are listening to what you want for a house. #2 Are they familiar with the area where you want to buy?
#3 Do they have a good reputation for being good negotiators on behalf of buyers?
Include in the list things that would be nice to have in the house, but would not be a deal breaker if you didn't get it Include in the list of features and things you do DO NOT want for the house.
The good news for you as a homebuyer is that in almost all real estate transactions involving realtors, the SELLER pays the realtors and NOT the buyer.
Picking a good lender. #1 Is the loan officer a good listener, paying attention to your comfort levels on payments and the amount you need to pay down? #2 Is the lender experienced with a good reputation? Check reviews on the lender too. $3.Is the lender presenting more than one loan program to explore and compare terms for you? #4 Is the lender accessible by phone or in person to answer your questions? #5 Has this lender given you a strong preapproval letter that will give you leverage against competing offers from people wanting to buy the same house you wan to buy?
What do YOU want to accomplish with YOUR mortgage? Make your plan. Let's work your plan. If the deal works for you today, let's DO IT TODAY. I can make the loan process easy for you on your home purchase or refinance. Connect with me at JOGARNER.com (901) 482-0354.
Ed, you have some tips on choosing good professional contractors to work on home improvement projects. How do we know we are making the right decision when choosing a home improvement contractor or insurer? (Ed has about 1 TO 2 minutes before 9:15 break.
you're on Real Estate Mortgage Shoppe. I'm your host, Jo Garner, Mortgage Loan Officer. What do YOU want to accomplish with your mortgage? Connect with me at JoGarner.com. When we come back you will be hearing more from Ed Hill of Masters Roofing on how to pick the right contractors. Taylor Hemphill of Local IQ will be joining us for a helpful hint for our business listeners on how to build followers to your social platform. See you back in just a moment…
2nd segmentafter 9:15 advertising break – (producer to start the song "Taking Care of Business" by Bachman Turner Overdrive –but bring the volume down before the lyrics start) It's time to talk shop with Talk Shoppe's Business Tip For Real Estate Professionals. Talk Shoppe is a marketing company offering free education and networking to anyone interested in real estate, business and health and wellness. Talk Shoppe is made possible by the financial support of its sponsors and advertisers. For more about Talk Shoppe, go to www.TalkShoppe.com (shoppe) For our Talk Shoppe Business Tip today we have Taylor Hemphill of Local IQ, a business that knows the road map for business people to build loyal followers. What is your tip for us today, Taylor?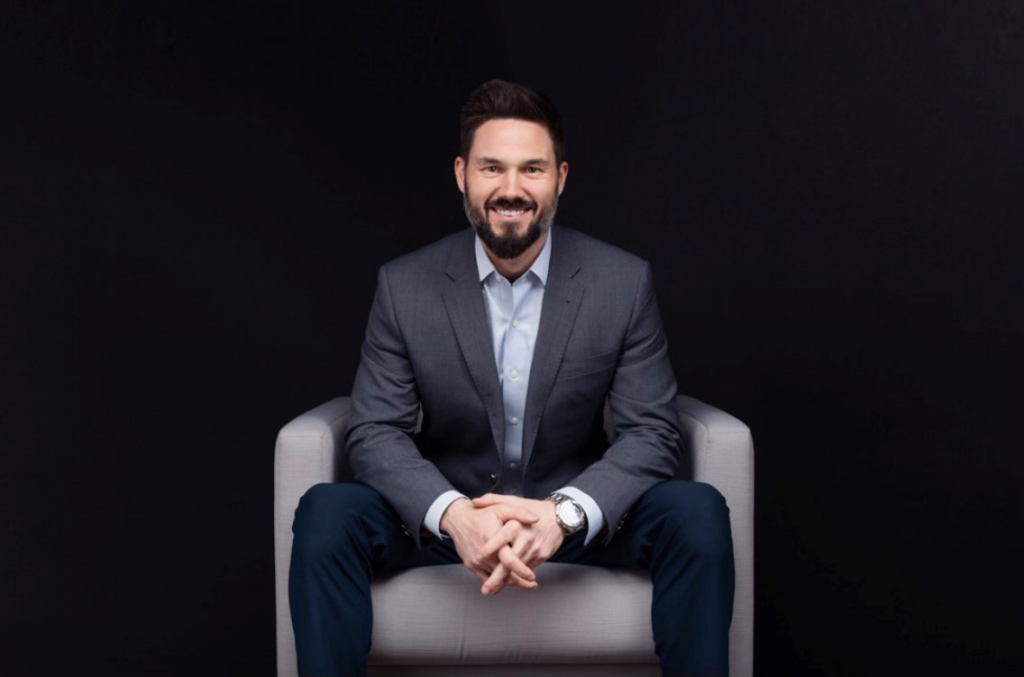 TIP:
You have to be visible!!! Regardless of the industry you're in, you have to be visible to those searching for your services. Someone is searching for what you do, and if they don't find you, they will find your competition. Whether on social media, search engines, or other platforms across the internet, your business's digital health and visibility has never been more important.
With all the competition present in the marketplace, it has never been more important to have a robust digital presence. Some best practices to organically increase engagement on social media include: posting 2-3 times per week on Facebook and Instagram pages with relevant content, images, or blog posts; liking a post, commenting on a post, and making a post immediately upon logging into Linkedin.
At LOCALiQ, we are OBSESSED with providing an ROI to our clients. With the aid of our proprietary AI technology as well as our award winning team of consultants and engineers, our clients trust us to deliver results, expand their reach & visibility, and increase their bottom line.
601-260-7081 themphill@localiq.com
TOPICS BY ED HILL OF MASTERS ROOFING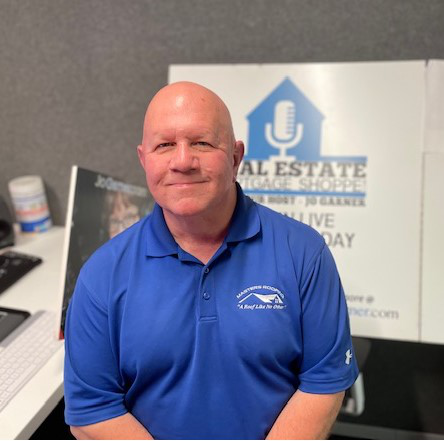 Choosing insurers and Contractors
All Insurers And Contractors Are Not Equal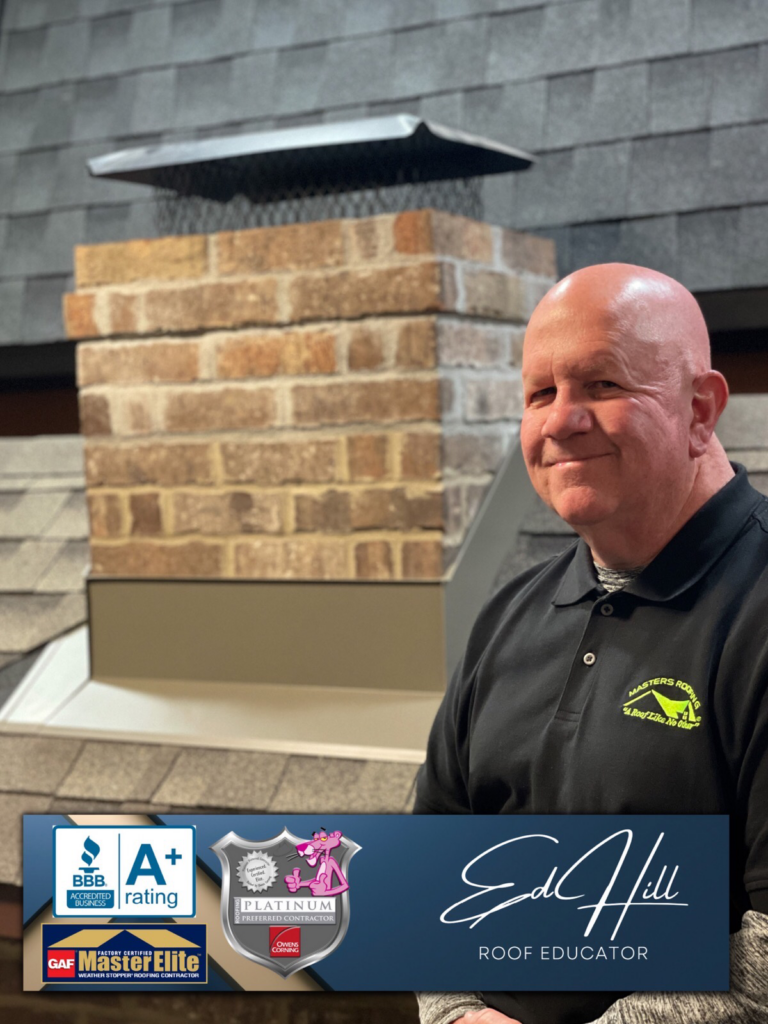 So, now you are a new homeowner needing insurance or you need to change your existing insurance coverages or choose a contractor. Here's how to do it right.
Seek the expert advice of an experienced licensed property insurance professional. It's not always the agent you just met or already have. Ask for an expert analysis of your needs and future concerns. You might even consider paying a third party you will not be buying from for a detailed recommendation. This might be an independent agent with no personal financial interest in your decisions.
When looking for insurance do not be limited to companies which pay for the most network television, radio or online advertising. Research companies based on their customer reviews. Here is where you will find the truth. Do they handle claims quickly and professionally with high customer satisfaction or do they have a track record of wretched customer experiences? Do not make the premium the deciding factor. You will get what you pay for and not get what you don't pay for.
For most homeowners who are not able to be self insured with their own money, the need is for replacement cost coverage, not actual cash value coverage. The difference could save you tens of thousands of dollars of out of pocket expenses in the event of a claim.
Even when a homeowner has the correct coverage for their home and roof, they still need to have a team of professionals to help them maintain their home or restore their home should a disaster occur. Choose these professionals the same way. Check their customer satisfaction ratings, read online customer reviews, require documentation of general liability and workers compensation insurance coverages, state licensure, manufacturer certifications and customer references.
Expect a written, detailed contract specifying the scope of work to be performed and the manner and schedule of payments for services. Do not pay for materials or services in advance. Quality professionals will have the trust and credit with their suppliers to obtain materials without making the customer pay for them before they are installed.
Ed Hill, Senior Consultant, Masters Roofing Memphis, started in the residential improvement industry in 2001 and has successfully assisted well over one thousand homeowners with roof replacement, roof repairs, gutter systems, energy efficient windows, interior and exterior painting and siding.
He is the host of MemphisHomeMaintenanceShow.Podbean.Com and is a regular co-host on Real Estate Mortgage Shoppe n WREC Memphis 600 AM/ 92.1 FM. For home improvement advice or assistance call 901-273-6594.
3rd segment following 9:30 break starting about 9:35 to 9:45 AM
TOPICS COVERED BY JO GARNER, LICENSED MORTGAGE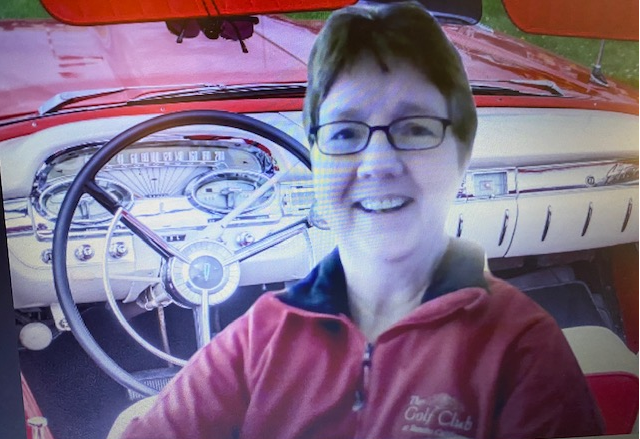 PREPARE FOR THE ROAD TRIP TO HOMEOWNERSHIP
Have you ever been on a road trip with that person who will NOT stop and ask for directions?
They can extend the road trip for an hour or more driving around trying to find their way to the destination. I saw this quote on the internet. "Direction is more important than speed. You can go fast in the wrong direction." Just ask a knowledgable person for directions. Here are some questions you need to ask yourself before starting your journey to homeownership.
What Can I Comfortably Afford? Monthly payment & down payment?
Get a job with a stable income, even if it is part-time. If you are self-employed, you will need to show at least a two year income history on your tax returns. Mortgage underwriters average the last two years of NET income. (Some paper expenses can be added back to your income for qualifying purposes.)
Set up a realistic budget. Take two or three hours to review your credit card statements and bank statements. Then, find ways to eliminate as many expenses as possible, replacing them with a different product or service that gives you the same benefit at a much lesser cost. Once you know what you spend each month compared to your income, you will confidently know how much you can afford on a house payment.
Build up your savings. Arrange with your payroll department to have a set amount of your paycheck automatically sent to a savings account and let it grow.
Improve your credit. Review your credit at www.annualcreditreport.com and correct any errors. Make your payments on time. If you want to see your credit scores improve, keep your balances on credit cards showing LESS than 30% usage on each card.
Example of customer taking stock of the budget and improving credit to afford a better house
Philip and Farah Fenton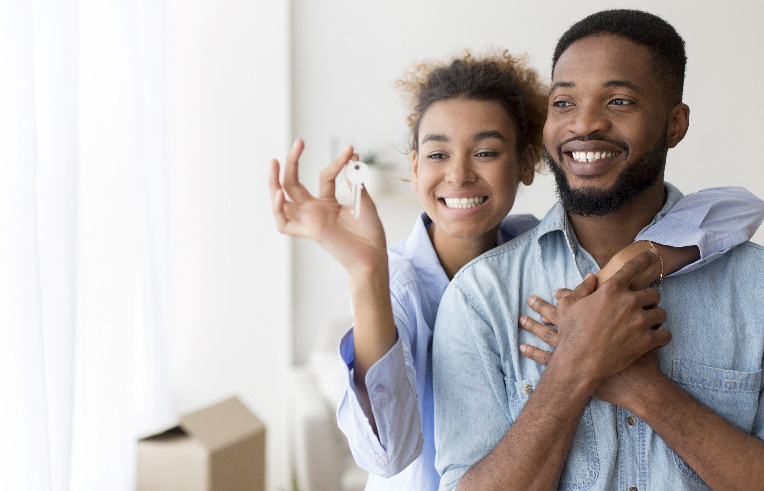 Philip and Farah Fenton had a growing family and they needed a bigger house. Since the Fenton's wanted to get started building personal wealth, they knew they needed to buy their next home instead of continuing to rent.
In order to put himself and his family in a better position, Phillip and I talked about his plans. He and Farah had made some adjustments to their budget. Phillip disciplined himself with the help of his wife to aggressively pay down the balances on his revolving credit card accounts to keep the owed balances under 30% usage on each of the lines of credit. His credit score started improving.
After adding several points to his credit score, Phillip was in a position to get a lot lower mortgage interest rate. By lowering the mortgage rate, the Fenton's got to enjoy a muchBragging rights for the Fenton's. They locked in a lower mortgage rate than they ever thought possible. Now they had more money to spend on their baby.
Which mortgage program will give me the best of what I need for my buying scenario?
Now it is time to work with an experienced, reputable mortgage originator to find the very best loan program for your buying scenario
Do you need an extra low mortgage monthly payment?
Are you short of funds to close?
What loan programs will work best for your credit?
Is the house you want a major fixer-upper? There are special loan programs for that.
Keleen Kellsey finds a "needle in the haystack" as a first-time homebuyer with the FHA 203K Renovation and Repair loan"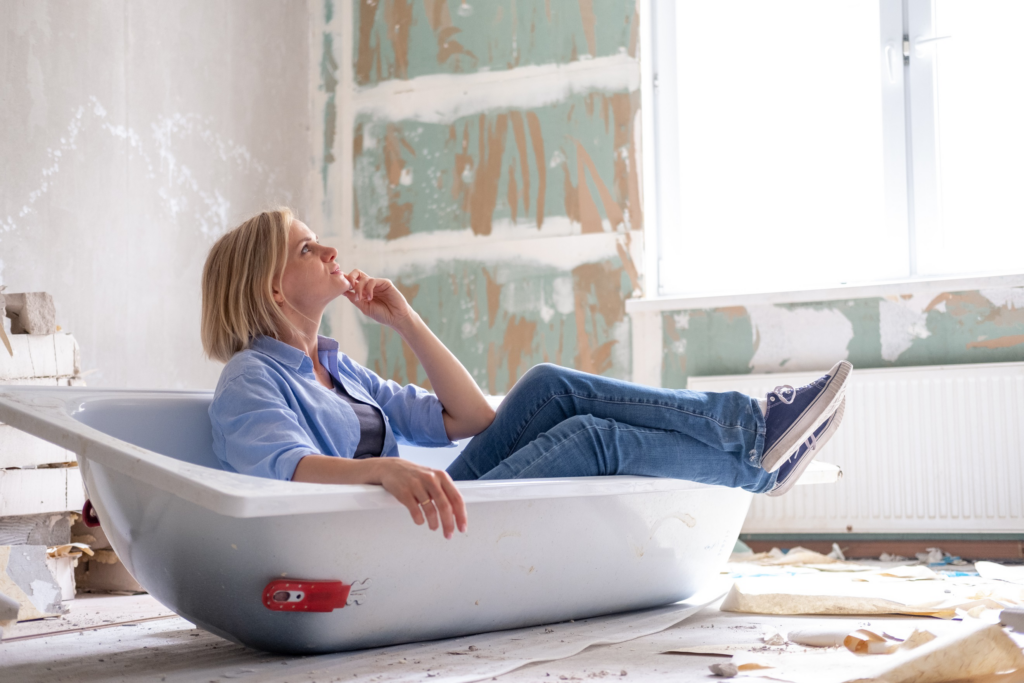 Keleen Kellsey sighed with resignation when she thought about the thousands of dollars she had wasted paying rent for an apartment over the last few years of her young life. Some of her friends had ditched the apartment scene and bought their own homes. They still had some money to go on vacation and to meet at places in town to eat and have fun. In just a couple of years her friends showed her how much value they had gained since they day they bought their home. The idea of buying a home with a fixed mortgage rate to eliminate the annual rent hikes set a fire inside Keleen to buy her own house.
Next Step: Find a house and get it under contract. Keleen was stuck at part one—Finding a house she liked in the neighborhood where she wanted to live. Every house she looked at was missing something she needed to make it home sweet home for her.
There was a house she had walked past several times that was not for sale and looked like it had lived through better days. When she inquired to see if the seller would sell it, the seller agreed to sell it to Kileen as long she did not require them to complete any repairs.
"No wonder the seller doesn't want to do repairs, " Keleen thought. "The whole house needed to be repaired and renovated!" Keleen and her father went back through the old house with a construction contractor friend and got the mile-long list of repairs needed. Then Keleen gave the contractor her list of musings and measurements on what she visualized the house should look like.
The bank said no to the loan because of the home's condition. The banks she talked with told her that if there were structural, security or sanitation repairs noted on the appraisal that needed to be done, she would have to complete those before the bank would give her the money to close on her home.
"That will never work,"exclaimed Keleen! "I have to have the money to buy the house and do the repairs before I can complete the repairs."
Finally, Keleen connected with a mortgage loan officer she had heard on the radio. Keleen shared her plans for the old home with the loan officer and got preapproved for a special FHA 203K Renovation and Repair loan. This loan would allow Keleen to borrow the money to buy the house AND finance the repairs all in one loan. She could buy the home and the money for repairs would be paid out from an escrow account to the licensed and approved contractor as the work was completed.
Not only did Keleen Kellsey get the house with a perfect design for her, but she was able to personalize the improvements to make it her own. The required money down was small and the payment affordable. The icing on top was that the house appraised for a value significantly higher than she thought when she agreed to the deal.
Other homebuying or refinancing scenarios:
Divorce situations
Moving a family member into the household so that you can better care for them
Call me and we can go through the GET IT RIGHT THE FIRST TIME CHECKLIST to help you make sure you are getting the absolute best mortgage program.
4th segment following 9:45 am break about 9:48 to 9:56 am
REAL ESTATE TIP OF THE WEEK Taylor Hemphill of Local IQ can offer another tip.
Additional tip: Research shows that consumers need to be "touched" an average of 7 times across their consumer journey before action is taken. This is why it is so important to reach your potential customers and clients and multiple levels of the buying funnel.
Ed Hill of Masters Roofing can offer a tip Check official reviews on contractors before hiring them. Look at customer comments too
Jo Garner offers a tip If you want to start on your homebuying journey, don't sit in your car on your driveway waiting to start the journey so that all of the traffic lights will be green. You will never get started that way. Just pull out of the driveway and start the homebuying journey. You will encounter some red lights. You will also encounter a lot of green lights too. Your GPS may tell you there is a faster route to your destination. This happens when you are in the homebuying process too. But you have to get started. It is easy to get started. Connect with me at www.JoGarner.com (901) 482-0354 I can make the home purchase loan or refinance loan easy for you.
ANNOUNCEMENTS FROM SPONSORS:
Talk Shoppe offers free networking & education to anyone interested in real estate or in business or in health and wellness. Talk Shoppe meets every Wednesday 9A-10A CT at Concorde Career College 5100 Poplar the 1st floor in the Memphis Clark Tower and also on zoom. Go to www.TalkShoppe.com and click the Events tab for the link to get into the event online. This Wednesday May 17th, 2023 9AM CT Concorde Career College 5100 Poplar, 1st Floor Memphis, TN
Zoom meeting room https://us04web.zoom.us/j/5087794464 " Pivot Like a Rockstar: How to make Bold Moves for Business Success
Loretta McNary, Loretta@LorettaMcNary.com, 901-390-0389
Thank you to Real Estate Brett Carter of ServiceMaster by Cornerstone for sponsoring Talk Shoppe's free education and networking for our business community. When you have a fire, flood or bio hazard in your home, don't go it alone, call ServiceMaster by Cornerstone. They can restore your home or office following a disaster. Brett Carter (901) 832-6005
Thank you to Mark McLaurine of Refrigeration Unlimited for the excellent service you give to your customers who need their heating and air-conditioning systems repaired or replaced. You go the extra mile to try and help your customer save time and money. Connect with Mark McLaurine at Refrigeration Unlimited at 901 216-7782.
Head down to Cooper and Young St in Memphis today. The Cooper Young Garden Walk is in full swing with shuttle service and more. You can see up to 90 gardens around town. Meet people and get some great garden ideas. Contact Kim Halyak at 901 299-5887 or just go down to Cooper and Young intersection and register at the gazebo. You can say hello to Santa Claus! He may live up in the North Pole but he is enjoying the Cooper Young Garden Walk today too.
Subscribe at www.JoGarner.com and you can get our weekly blog posts with podcasts conveniently in your inbox.
5. Real Estate Mortgage Shoppe reminds you to MAKE YOUR PLAN. LET'S WORK YOUR PLAN. IF THE DEAL WORKS FOR YOU TODAY, DO IT TODAY.
LEGAL STUFF: SPECIAL NOTE: REAL ESTATE MORTGAGE SHOPPE RECOMMENDS THAT YOU CONSULT WITH A FINANCIAL, LEGAL OR OTHER CERTIFIED, LICENSED PROFESSIONAL BEFORE ACTING OR INVESTING ON ANYTHING YOU HEAR OR SEE FROM THE CONTENT ON THIS SHOW OR BLOG POSTS. THE INFORMATION WE SHARE ON REAL ESTATE MORTGAGE SHOPPE IS GENERAL IN NATURE MEANT FOR GENERAL EDUCATIONAL PURPOSES ONLY AND NOT AN OFFER TO LEND.. ALL EXAMPLES GIVEN FOR ILLUSTRATION PURPOSES ON REAL ESTATE MORTGAGE SHOPPE AND ARE BASED ON TRUE STORIES BUT WE USE FICTIONAL CHARACTERS AND DO NOT DIRECTLY REFLECT REAL PEOPLE OR EXACT DETAILS IN ANY OF THE SITUATIONS.
QUOTE CORNER: "You'll learn more about a person in 30 days on the road than you will in 30 months at home." – We Dream of Travel
"Well, we're not in the middle of nowhere, but we can see it from here." – Thelma & Louise
____________________________________________________________________________________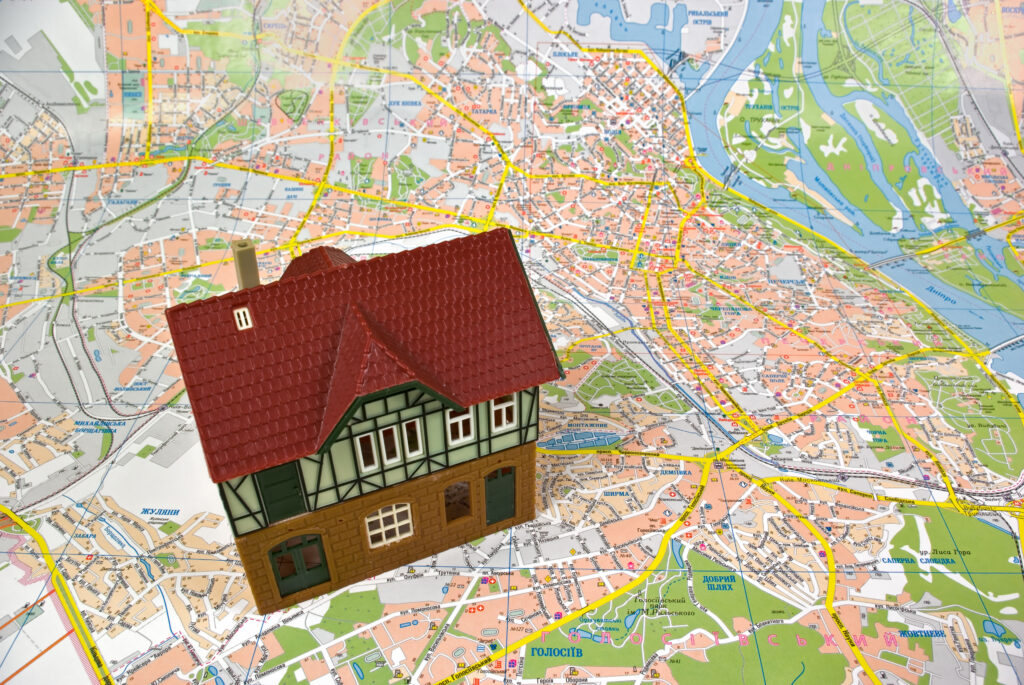 REJOINDERS:
Rev. Jo Rook, Director of Healing and Wellness at Church of the Harvest in Olive Branch, MS www.JoRook.com
Rob Draughon and Shelley Rothman, attorneys with Griffin, Clift, Everton Maschmeyer Memphis (901) 752-1133
Tim Flesner, business consultant with Business Management Solutions equip4success.biz
Transitional Music: " "Taking Care of Business" by BTO for the Talk Shoppe Business Tip for Real Estate Pros
PICK UP YOUR COPY OF "CHOOSING THE BEST MORTGAGE-THE QUICKEST WAY TO THE LIFE YOU WANT" by: JO GARNER
An essential guide for real estate professionals and their customers.
Now on Amazon and Barnes and Noble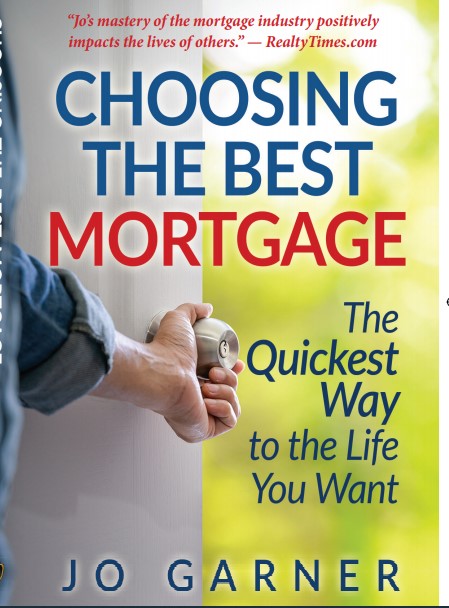 ABOUT TAYLOR HEMPHILL, LOCAL IQ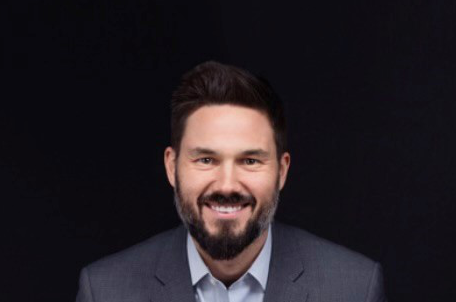 Taylor Hemphill has been in B2B sales, marketing, consulting, and business ownership for the past 10 years, and currently works as a Sr. Account Executive for LOCALiQ, a Digital Marketing and Advertising firm. He supports his clients through a combination of various tactics including search engine marketing, social media ads & marketing, targeted email, digital display, & others; as well as proprietary software and AI technology that allows our campaigns to continually optimize and adjust based on past conversions and performance. With these tools available, Taylor is able to get the most out of his clients' marketing budget, boost online presence, and maximize return on investment.
Whether you're a company that provides a service and are looking for leads and new customers, you're an organization or non-profit looking to get your message in front of thousands or even millions of viewers, or anything in between, LOCALiQ can provide the support and expertise to accomplish your business's goals. Taylor currently lives in Memphis, TN with his wife Hannah and their dog Kaia.
(601) 260-7081
ABOUT ED HILL OF MASTERS ROOFING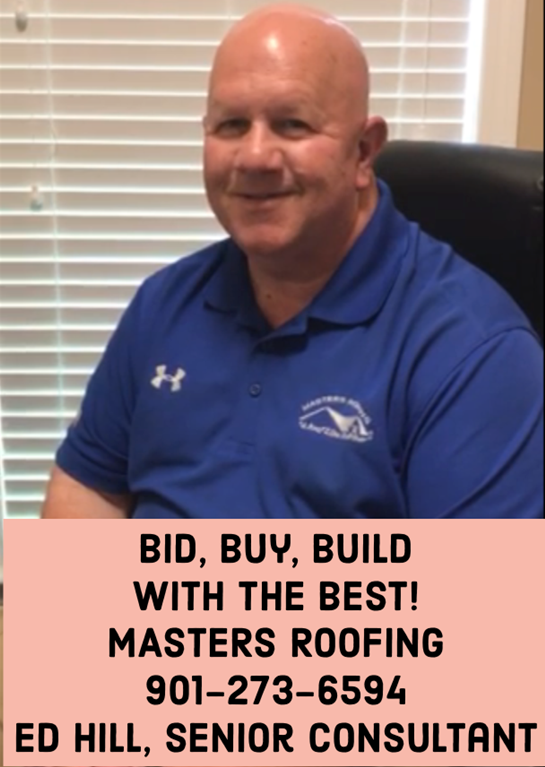 Ed Hill has been in the residential roofing industry since 2008 and has been Senior Consultant with Masters Roofing Memphis TN since 2010. He has personally assisted about 800 homeowners with roof replacement and many others with roof and exterior repairs. He is an active member of the Greater Memphis Business Network International chapter and is the official Masters Roofing consultant to TPC Southwind. He holds three earned degrees including a doctorate but tries not to let those get in his way of serving his customers! For free roof advice, free inspections, and free estimates and bids for roof replacement or roof repair call Ed Hill at 901-273-6594. Learn more at #EdHillMastersRoofing and at MemphisHomeMaintenanceShow.Podbean.Com
Ed Hill, Senior Consultant
Masters Roofing
2845 Stage Center Cove
Bartlett TN 38134
901-273-6594
EdHill.MastersRoofing@gmail.com
TN State Licensed Contractor #00067521/ Reciprocal Licenses MS & AR
BBB A+ Accredited Member Business
Platinum Preferred Contractor Owens Corning / GAF Master Elite Installer
Guild Quality Member / Angie's List
www.EdHillMastersRoofing.webs.com
Podcast https://MemphisHomeMaintenanceShow.podbean.com
You Tube Channel: Ed Hill Masters Roofing
http://Instagram.com/EdHillMastersRoofing
www.Facebook.com/EdHillMastersRoofing
___________________________________________________________________
ABOUT JO GARNER-MORTGAGE LOAN OFFICER: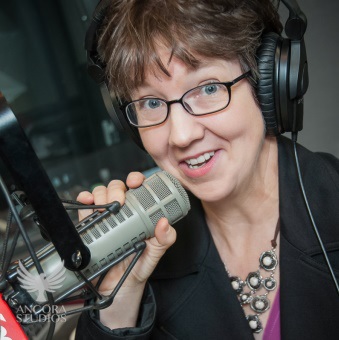 WHAT DO YOU WANT TO ACCOMPLISH WITH YOUR MORTGAGE?
www.JoGarner.com (901) 482 0354 jo@jogarner.com twitter @jogarner NMLS# 757308
(currently working with Cardinal Financial Company, Limited Partnership NMLS #66247 equal housing opportunity 2645 Appling Rd 102 Memphis, TN 38133 ) Online loan application https://online.cardinalfinancial.com/#/p/apply/jogarner
www.cardinalfinancial.org for licensing info www.nmlsconsumeraccess.org/EntityDetails.aspx/company/66247 "Whatever YOUR personal priorities are, my job is to help you get the mortgage terms that will give you bragging rights when you talk about it and help you score on hitting your goals ."
As a mortgage loan officer, my job is to help you get to the benefits you want from your financing terms. What is most important to you? I can help you find the financing terms that will help you get to what you want. What is your comfort level on a house payment? How much are you comfortable paying down,? What type of financing do you need to get the house you want to buy or refinance?
Different clients have different priorities in life—some are buying their first home with very little down payment funds. Some are recovering from medical challenges, divorces or preparing to send children to college and some are embarking on a long term goal of buying properties to build rental income."
Jo Garner is a mortgage officer with extensive knowledge in tailoring mortgages to her customers who are refinancing or purchasing homes all over the country. She offers conventional, FHA, VA or other loan programs for refinancing and purchases.
Jo can help you look at rent vs buy, when it makes sense to refinance, how to get the best deal on your home purchase financing.
Jo Garner has been in the real estate/financing business for over 25 years. She grew up in West Tennessee and got her start in real estate in Portland, Maine where she first began her real estate career. She received her real estate education from the University of Southern Maine and was personally mentored in San Diego, California by Robert G. Allen, author of Nothing Down, Creating Wealth and The Challenge.
On moving back to West Tennessee in 1987, she went into business buying and selling discounted owner-financed notes secured on real estate. In 1990 Jo went to work for a residential mortgage company and has been a mortgage loan officer for over 25 years. Her goal is to offer excellent, affordable service to her customers, tailoring the loan programs to the specific needs of her clients.
In addition to her work in the mortgage field, Jo Garner is the primary sponsor and founder of Talk Shoppe in Memphis. www.TalkShoppe.com Jo Garner also host the radio show Real Estate Mortgage Shoppe airing on News Radio AM 600 WREC and iHeart Radio with podcasts and show notes published on www.JoGarner.com Pick up Jo Garner's book on Amazon or Barnes and Noble "Choosing the Best Mortgage-The Quickest Way to the Life You Want"