Are you trying to decide which house is the right one to buy? Both the mortgage terms and the home inspection are crucial steps in the home buying decision. A mortgage will tell you if you can afford the home, and a thorough home inspection will tell if you WANT to afford the home. Today on Real Estate Mortgage Shoppe we are going to uncover some important factors in both the mortgage and the home inspection give you confidence when you make your home buying decision.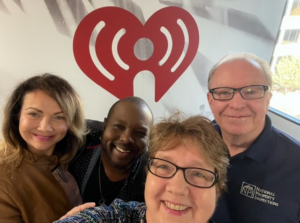 What do YOU want to accomplish with YOUR mortgage? I can make the process easy for you on a home purchase or refinance. Connect with me at 901 482-0354 or jo@jogarner.com Subscribe for weekly podcasts with show notes at www.JoGarner.com
#JoGarner #MortgageExpert (901) 482-0354
#MikeAukerman #NationalPropertyInspections (901) 674-6868
#SherriMotesJones #JamonJones #MotesJonesCompany motesjones.com
LET'S GET STARTED…(Jo) (Good morning, Memphis! Welcome to our internet listeners and podcast listeners across the 50 states! . Today is October 14th, 2023. Call us in the studio while we are live at 901 535-9732.You're on Real Estate Mortgage Shoppe. I'm your host, Jo Garner, Mortgage Loan Originator. You can connect with me at www.JoGarner.com. Our general topic: TO BUY OR NOT TO BUY – THE MORTGAGE & THE HOME INSPECTION HELPS YOU MAKE THE RIGHT DECISION. Subscribe to get our weekly blogposts with podcasts at www.JoGarner.com.
Introducing Mike Aukerman of National Property Inspections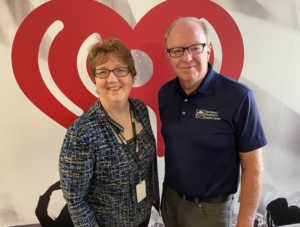 Welcome Mike Aukerman of National Property Inspections! This is your first time in our Real Estate Mortgage Shoppe studio. We have been hearing some words of praise from professionals and customers who have used you for their home inspection. Take a minute or so and tell our listeners a little about yourself and the services you offer your customers at National Property Inspections. (Mike has about 1 minute of so to introduce himself and talk about the services he offers his customers )
(Jo) Are you or someone you know on the fence, trying to decide to I want to buy this house or that house? Do I want to buy now? Later? Or have I missed my opportunity? For so many of my clients, weighing which loan product will be best for them is like two people on a see-saw. When the down payment goes higher, the payment drops lower. When the payment tilts a bit higher, the down payment moves lower.
For example ,Sadie (not her real name) called me and was so excited about finding a house that was going to be perfect for her to enjoy now and a few years from now when she planned to retire. A costly divorce and some medical challenges dried up her retirement nest egg. What she did have in savings she wanted to keep for an emergency fund.
Sadie had good solid relationships with her family and wanted a nice house where her children would enjoy coming and bringing the grandchildren to visit. She took a deep breath and told me, "I'm still working right now, but I have got to think about life when I retire in a few years. I need a house payment I can afford on social security!"
A much younger client, Jake (not his real name), shared with me his fear of being tied down and not able to travel and maybe not being able to relocate if he got a better job. We went through the part of my "Get It Right The First Time Handy Mortgage Checklist" from my book "Choosing the Best Mortgage -The Quickest Way to the Life You Want" and Jake found 2 or three exit strategies that pointed to bringing Jake a profit and not leave him stuck. His realtor helped us do a cost comparison to compare renting versus buying. Jake made a confident decision to buy. He said he felt great too! He was no longer throwing rent money away. He was investing in his own future.
A couple came to me with a contract to buy their dream home but shared with me that they planned to retire in a couple of years. They did not have a large enough down payment to get the mortgage payment low enough to be affordable in 3 years when they retired with less income. However, they would be acquiring significant amount of money within the next 12 months so that they could pay down the mortgage to less than 50% of the current balance.
For them we looked at a possibly asking the lender to "recast" the payment once they prepaid 50% of the amount owed. By recasting the loan instead of refinancing, the lender could opt to recalculate their payments for the remainder of the loan term but at the much lower paid-down mortgage balance. This would give the retiring couple a much lower payment to enjoy once they retired. In their case, they chose to take an adjustable rate mortgage with strong safety caps on the rate. After looking at the worst possible scenario if rates kept going up, for them, their payment would continue to drop even if the rate went up because every year the rate adjusted, the payment was figured only on the unpaid balance. Taking the adjustable rate in their case, was even better than recasting once for a lower payment.
We will be sharing a few points from the "Get It Right The First Time Handy Mortgage Checklist" later in the show. As a licensed mortgage loan originator, you can call me or text me after the show directly at 901 482-0354. We can connect via email if you prefer at Jo@JoGarner.com
(Jo) Mike Aukerman of National Property Inspections, if I am in that place of trying to make a decision to buy or not to buy this house—as a home inspector what are some ways you can help me know with confidence which decision to make? (Mike Aukerman has about 2-3 minutes to start launching into his topic until 9:15 AM CT break )
You're on Real Estate Mortgage Shoppe. I'm your host, Jo Garner, licensed mortgage loan originator. What do YOU want to accomplish with your mortgage? Make your plan. Let's work your plan. If the deal works for you today, let's do it today. Connect with me at www.JoGarner.com When we come back, you will be hearing more from our Home Inspector, Mike Aukerman with National Property Inspections. You are going to get to meet some local-to-the- Mid-South music, media and marketing celebrities who have just released a new album. See you back in just a moment.
2nd segment is after 9:15 break from about 9:18Am to 9:30 AM break

2nd segment after 9:15 advertising break – (producer to start the song "Taking Care of Business" by Bachman Turner Overdrive –but bring the volume down before the lyrics start) It's time to talk shop with Talk Shoppe's Business Tip For Real Estate Professionals. Talk Shoppe is a marketing company offering free education and networking to anyone interested in real estate or in business. Talk Shoppe is made possible by the financial support of its sponsors and advertisers. For more about Talk Shoppe, go to www.TalkShoppe.com (shoppe) For our Talk Shoppe Business Tip today we have the person who originally coordinated the marketing campaign back in 2014 for Real Estate Mortgage Shoppe. Sherri Motes, you have helped so many business owners pull together their vision into effective marketing campaigns that connect these business owners with the customers who were so happy to use their services. Today, it is a pleasure to have you back in the studio, now with your husband Jamon Jones. You are now Motes Jones Company of MotesJones.com What is your tip to our Real Estate Pros today?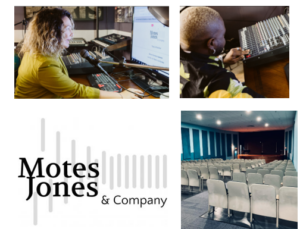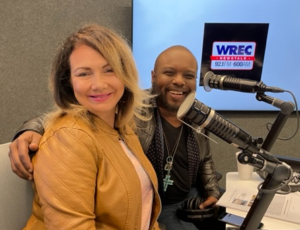 Sherri and Jamon's tip (approx. 1 min long tip)
TIP: Continue to grow with music, media and management. Use music to create emotion connected to your marketing message. MotesJones can create an catchy, original jingle to help your audience remember you first when they need the services of someone in your industry. Consider adding a podcasting to your blog and other digital marketing. Sherri and Jamon can help you coordinate YOUR business marketing using their skills in music, media and management.
Tell us a little bit more about some of the services you offer your customers.

How is the best way to contact you? MotesJones.com
TOPICS COVERED BY
MIKE AUKERMAN, NATIONAL PROPERTY INSPECTION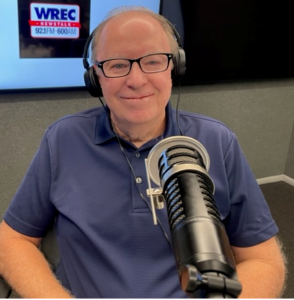 Background / How I got started
Lived in a single-wide trailer until I was 12.

Big deal for us when we bought a house.

House needed a lot of work. Helped my dad fix up the house.

Liked working on houses, went to vocational school my last 2 years of high school (Carpentry-Remodeling).

Due to the economy at the time, I joined the Navy (Submarines) in 1978.

26 Years in the Navy. Retired.

Federal Government 12 years. Retired.

Started my home inspection business in 2016.
Mike is a retired Navy Veteran (Submarines). He has a passion for restoring/remodeling homes from working with his father when the family bought their first home. Asa result, he loves working with first-time home buyers.
Home Inspection 101
Not an appraiser or code enforcement inspector.

No special tools or equipment required. Although I have some special tools.

Home Inspector is a generalist. I find what I believe to be issues and refer the client to a specialist (Electricians, Plumbers, Roofers, Structural Engineers, etc.)

Spelled out in the Tennessee Standard of Practice (SOP).
Home inspections are a visual, non-evasive, non-technically exhaustive inspection. They require no special tools or equipment other than a flashlight. Performed by a licensed home inspector who is a generalist (Jack of all Trades). Issues found during a home inspection are referred to a qualified contractor for repair or further evaluation.
Conduct of a Home Inspection
Inspection order different for each home inspector. Me: Outside, Roof, Garage, Attic, Kitchen, Rooms, Bathrooms, Crawlspace).

Like to have the client at the inspection if possible.

Not required to move items to inspect.

Conduct the inspection like there is a camera watching you!
Clients are always encouraged to be present at the home inspection. When the client is present, they can see how the inspection is conducted, what was inspected, what was not inspected, and offers a chance to ask questions of the home inspector.
Important things for the Realtor/Home Buyer
Read the entire Inspection Report!

Ask your inspector questions!

Get a quote for repairs before you purchase!

Conduct a final walk through!
Many new home buyers turn directly to the report summary page that lists the discrepancies found during the inspection and do not read the entire report. But there are many valuable things in the report that are not considered defects. Buyers should always read the entire report and be encouraged to ask questions of your home inspector.
Free Inspections are not Always Free
Contractors make a living on doing work not inspecting.

There is no "right way" or "wrong way".

Exceptions when permits are required.

Look for contractors that give you some options.
Choose your contractors wisely. Try to get multiple bids with multiple repair options. Consult your home inspector if you have questions about the most prudent course of action.
(3rd SEGMENT 9:35 AM)
TOPICS COVERED BY JO GARNER, LICENSED MORTGAGE OFFICER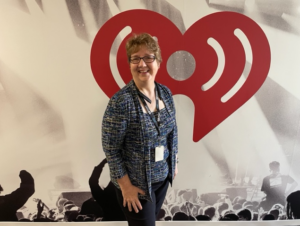 Repairs falling under Structure, Sanitation and Security of the Home
What if the home inspection report comes back with a list of repairs connected to the Structure, Sanitation or Security of the home? It may not be a problem for your loan unless these repairs are mentioned on the home appraisal. (Remember, the mortgage company does not see the home inspection, but they see the home appraisal)
If a mortgage underwriter sees the following repairs listed on the home appraisal, the underwriter typically requires these to be repaired BEFORE closing. There are some exceptions to having these done before closing but let's discuss your situation after the show
Sanitation Repairs: Drainage problems, Mold
Security Repairs: broken door locks, broken glass, unsecured entries into the house
Structural Repairs: Rotted wood, Peeling paint, Missing shingles or leaky roof, electrical, plumbing or heating and air systems.
How can I overcome a problem with the appraisal?
Roof causing a leak in mortgage approval -Tal and Tia Thompkins' story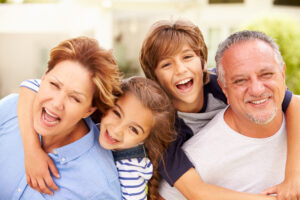 The Thompkins were excited about reinventing themselves as frequent cruise ship adventurers. They were smitten by a very small, sort of rustic older place with a minute sized storage shed to match the style of the home and a low maintenance, postage stamp sized lawn. Tal and Tia felt at home in the quaint neighborhood and the smaller place would expand their free time and money too.
Bad news came like a black cloud with the home inspection though. The home needed a major roof repair which was going to cost about $3,500. The mortgage company required this to be repaired before closing since it affected the structure and habitability of the house. It looked like a stalemate since the sellers would not have enough money to pay for it until the home closed and the Thompkins did not want to spend $3,500 on a roof for a home they did not own yet.
Talk about your handy "Let's Get It Right The First Time Mortgage Check List."
The Handy Mortgage Check List came in handy for Sadie and others like her who have to think about what their finances look like today but also what they could look like 5 or 10 years from now. (Check with your certified financial professional for advice on your personal situation.)
What is the maximum house payment I can afford right now?
A. Several financial gurus say that your total house note including principal and interest, taxes, homeowners insurance, and/or mortgage insurance and homeowners association fees needs to be between 25% and 30% of your gross income. Your total income-to-debt ratios, including the new house payment and payments on other debt does not need to exceed 38% to 45% of your gross income.
Mortgage underwriting software can sometimes approve you income-to-debt ratios of 45% or upwards to 55% of your gross income. Stay within your PERSONAL comfort level though, regardless of what the mortgage software tells you.
Consider where you plan to be in the next year, the next five years, and the next ten years.
Are you planning to retire? What will your income be when you retire? Will you still be living where you are living now?
Are you planning to get married? Do you plan on expanding your family? Do you plan on taking an aging family member into your home? How much do you estimate your living expenses go up? Will your income likely increase too? How much?
Are you just getting started in your career? Is it likely your income will go up? Will you need to relocate? How long is it likely you will keep the house? What would it cost to rent versus buy a home like the one you want?
Do you own a house with a lot of equity that you plan on selling within a year of buying the new house? Do you plan to make a very large prepayment to principal once you sell your old home? Let's talk about possibly recasting the loan to lower the payment once you have made a lump sum prepayment of over 20% of your mortgage balance. There may be a special adjustable rate that would help you keep your payments lower and even lower once you pay down the lump sum
What is the maximum down payment that is comfortable for you?
You need to keep an adequate emergency fund in the bank.
What kind of property are you purchasing?
If the property is a fixer-upper with lots of needed repairs, you may want to consider a Renovation and Repair loan so you can finance some of the repairs.

Is the property you are purchasing going to be your primary residence, a second home or a rental property?

Is the property you are financing a condominium or a manufactured home? There is a mortgage program for those.
Where is the property located? There may be a special loan with lower payments and less down payment for that property.
What special mortgage programs are available to you specifically?
Are you a military veteran? Are you eligible for the Veteran Administration 100% VA home loan?
B. Are you a first-time homebuyer, not having your name on title to real estate within the last 36 months? Check with your lender. There may be down payment assistance programs available to you, even if you are not a first-time homebuyer.
What methods can we use to develop more than one exit strategy?
Let's talk after the show to explore possible strategies for you to make a profit in the future
In this case, the realtor helped negotiate for the seller to pay for the roof repair AND have it done before closing, but only AFTER the Thompkins mortgage was fully approved subject only to the repair being done. The roofing contractor agreed to be paid the day the home sold and the sellers had received their money at the closing table. It was a happy ending helped by the realtor, the lender and the buyer and sellers being willing to negotiate creatively.
4th segment following 9:45 am break about 9:48 to 9:56 am
REAL ESTATE TIP OF THE WEEK
Sherri Motes Jones and Jamon Jones of MotesJones.com offer a one-minute tip to business people Take care of your body, your brand and your business. You need ALL three to experience success. Focus on discovering, developing and implementing and repeat these steps in your marketing campaign to create emotion, loyalty and solutions to customers challenges. MotesJones Company at MotesJones.com can help you by offering you the resources and execution of these steps in your marketing campaign.
Catch podcasts from MotesJones.com at Coffee Twice Talk Radio Online Radio | BlogTalkRadio Jo Garner, Host of Real Estate Mortgage Shoppe will be featured on the Coffee Twice Radio Show through MotesJones. Catch this podcast on October 27th, 2023 12pm NOON
Mike Aukerman of National Property Inspections offers a tip (approx. 1 min tip)
Your parents used to remind you to change the oil in your car periodically to keep the car running. The same principle works for maintaining your home. Keep water out of your home and away from your home. Water will erode your home. Keep roof in good shape and gutters clear and draining water AWAY from your house
Jo Garner's mortgage tip:
Comparing the home buying market over several years, mortgage rates in the 7's are still VERY good I have a RATE WATCH program that we can use to pinpoint where rates need to be to make a refinance more than worth it to you. If you lock your mortgage rate now and buy your home, we can always watch for better rates for several months after you close
Connect with me at (901) 482-0354 Jo@JoGarner.com www.JoGarner.com
ANNOUNCEMENTS FROM SPONSORS:
Talk Shoppe offers free networking & education to anyone interested in real estate or in business or in health and wellness. Talk Shoppe meets every Wednesday 9A-10A CT at Concorde Career College 5100 Poplar the 1st floor in the Memphis Clark Tower and also on zoom. Go to www.TalkShoppe.com and click the Events tab for the link to get into the event online. This Wednesday October 18th, 2023 "Insights About Caregiving" This will be a panel discussion by professional and Family Caregivers. Thank you Genell Holloway and Tim Flesner of Home Helpers (901) 414-9696 and Mary Lou Nowak of Resource4Care Staffing resource4care.com for providing this Health Talk at Talk Shoppe.
Talk Shoppe could not offer the free educational networking events free to our community without some very giving sponsors. Thank you to Chuck Bohannan, booking agent for Santa Claus for your contributions to our business community. If YOU want to make YOUR Christmas celebrations POSITIVELY memorable for friends and family, book Santa Claus early at SantaChuck@HoHoOnTheGo.com Book today October 14th and Santa's booking agent will give you $50 off your first hour visit. SantaChuck@HoHoOnTheGo.com
Thank you to Talk Shoppe sponsor, Mark McLaurine of Refrigeration Unlimited for contributing to the success of our community businesses. For a check up on your heating and air system, contact Mark McLaurine. We nicknamed him the Heating and Air Strategist because he can find the problem that caused your problem and fix it. (901) 216-7782
It is a beautiful weekend in Memphis. Go make some great memories for yourself and others.
Subscribe to get weekly Real Estate Mortgage Shoppe podcasts with show notes at www.JoGarner.com
5. Real Estate Mortgage Shoppe reminds you to MAKE YOUR PLAN. LET'S WORK YOUR PLAN. IF THE DEAL WORKS FOR YOU TODAY, DO IT TODAY.
LEGAL STUFF: SPECIAL NOTE: REAL ESTATE MORTGAGE SHOPPE RECOMMENDS THAT YOU CONSULT WITH A FINANCIAL, LEGAL OR OTHER CERTIFIED, LICENSED PROFESSIONAL BEFORE ACTING OR INVESTING ON ANYTHING YOU HEAR OR SEE FROM THE CONTENT ON THIS SHOW OR BLOG POSTS. THE INFORMATION WE SHARE ON REAL ESTATE MORTGAGE SHOPPE IS GENERAL IN NATURE MEANT FOR GENERAL EDUCATIONAL PURPOSES ONLY AND NOT AN OFFER TO LEND.. ALL EXAMPLES GIVEN FOR ILLUSTRATION PURPOSES ON REAL ESTATE MORTGAGE SHOPPE AND ARE BASED ON TRUE STORIES BUT WE USE FICTIONAL CHARACTERS AND DO NOT DIRECTLY REFLECT REAL PEOPLE OR EXACT DETAILS IN ANY OF THE SITUATIONS.
QUOTE CORNER : The quote of the week:
From cartoonstock.com From the home inspection report you don't want to see, "There are no skeletons in the closet, but you might have trouble with those in the backyard."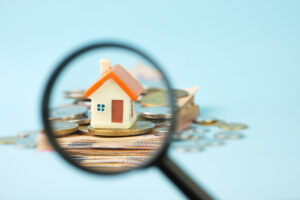 ____________________________________________________________________________________
REJOINDERS:
Troy and Lynn McDonald of Erin McDonald Insurance Agency (901) 849-7101

Pat Goldstein of Crye-Leike Realtors West TN and North Mississippi (901) 606-2000

Ed Hill of Masters Roofing (901) 273-6594
Transition Music: "A Place Like That" by 6982 MotesJones.com; "Almost Got Away" 6982 MotesJones.com; ; "Not a Fan of the City" by 6982 MotesJones.com ; "Taking Care of Business by Bachman Turner Overdrive for the Talk Shoppe Business Tip for Real Estate Pros
You can sample and purchase the transition music today for songs by 6982 through MotesJones.com
.
PICK UP YOUR COPY OF "CHOOSING THE BEST MORTGAGE-THE QUICKEST WAY TO THE LIFE YOU WANT" by: JO GARNER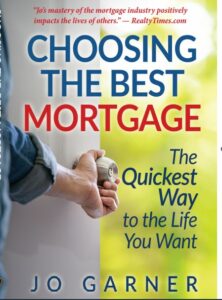 An essential guide for real estate professionals and their customers.
Now on Amazon and Barnes and Noble
ABOUT MIKE AUKERMAN, NATIONAL PROPERTY INSPECTIONS

Mike Aukerman
Owner/Inspector mike.aukerman@npiinspect.com 1-901-674-6868
Background / How I got started
Lived in a single-wide trailer until I was 12.

Big deal for us when we bought a house.

House needed a lot of work. Helped my dad fix up the house.

Liked working on houses, went to vocational school my last 2 years of high school (Carpentry-Remodeling).

Due to the economy at the time, I joined the Navy (Submarines) in 1978.

26 Years in the Navy. Retired.

Federal Government 12 years. Retired.

Started my home inspection business in 2016.
Mike is a retired Navy Veteran (Submarines). He has a passion for restoring/remodeling homes from working with his father when the family bought their first home. Asa result, he loves working with first-time home buyers.
___________________________________________________________________
ABOUT JO GARNER-MORTGAGE LOAN OFFICER: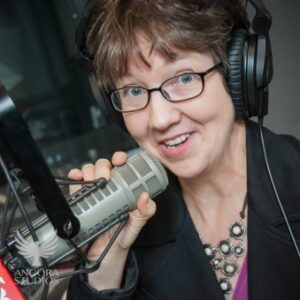 WHAT DO YOU WANT TO ACCOMPLISH WITH YOUR MORTGAGE?
www.JoGarner.com (901) 482 0354 jo@jogarner.com twitter @jogarner NMLS# 757308
(currently working with Cardinal Financial Company, Limited Partnership NMLS #66247 equal housing opportunity 2645 Appling Rd 102 Memphis, TN 38133 ) Online loan application https://online.cardinalfinancial.com/#/p/apply/jogarner
www.cardinalfinancial.org for licensing info www.nmlsconsumeraccess.org/EntityDetails.aspx/company/66247 "Whatever YOUR personal priorities are, my job is to help you get the mortgage terms that will give you bragging rights when you talk about it and help you score on hitting your goals ."
As a mortgage loan officer, my job is to help you get to the benefits you want from your financing terms. What is most important to you? I can help you find the financing terms that will help you get to what you want. What is your comfort level on a house payment? How much are you comfortable paying down,? What type of financing do you need to get the house you want to buy or refinance?
Different clients have different priorities in life—some are buying their first home with very little down payment funds. Some are recovering from medical challenges, divorces or preparing to send children to college and some are embarking on a long term goal of buying properties to build rental income."
Jo Garner is a mortgage officer with extensive knowledge in tailoring mortgages to her customers who are refinancing or purchasing homes all over the country. She offers conventional, FHA, VA or other loan programs for refinancing and purchases.
Jo can help you look at rent vs buy, when it makes sense to refinance, how to get the best deal on your home purchase financing.
Jo Garner has been in the real estate/financing business for over 25 years.  She grew up in West Tennessee and got her start in real estate in Portland, Maine where she first began her real estate career. She received her real estate education from the University of Southern Maine  and was personally mentored in San Diego, California  by Robert G. Allen, author of Nothing Down, Creating Wealth and The Challenge.
On moving back to West Tennessee in 1987, she went into business buying and selling discounted owner-financed notes secured on real estate.  In 1990 Jo went to work for a residential mortgage company and has been a mortgage loan officer for over 25 years.  Her goal is to offer excellent, affordable service to her customers, tailoring the loan programs to the specific needs of her clients. 
In addition to her work in the mortgage field, Jo Garner  is the primary sponsor and founder of Talk Shoppe in Memphis. www.TalkShoppe.com Jo Garner also host the radio show Real Estate Mortgage Shoppe airing on News Radio AM 600 WREC and iHeart Radio with podcasts and show notes published on www.JoGarner.com Pick up Jo Garner's book on Amazon or Barnes and Noble "Choosing the Best Mortgage-The Quickest Way to the Life You Want"