Are you feeling like you need a check up on your home or even on your finances? Ed Hill of Masters Roofing will be talking about some triage methods to use when your house needs a doctor. I will be relating some stories of what I have seen my mortgage customers do –successfully getting themselves from the urgent triage stage to recovery to long-term financial health.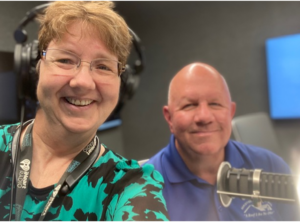 What do YOU want to accomplish with YOUR mortgage? For your home purchase or refinance—explore the BEST mortgage to help you accomplish what you want to achieve. Make your plan. Let's work your plan. If the deal works for you today, let's do it today.
To listen to today's show please click below!
Subscribe for weekly podcast with show notes at www.JoGarner.com . Call me directly at 901 482-0354 or email at jo@JoGarner.com .
To Your Success,
Jo Garner, Host of Real Estate Mortgage Shoppe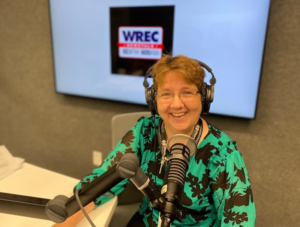 ______________________________________________________________________________________________________________________________________________________________________________________________________________________________
FIRST THINGS FIRST—LET'S GET STARTED
Good morning, Memphis! Welcome to our internet listeners and podcast listeners across the 50 states! You're on Real Estate Mortgage Shoppe. I'm your host, Jo Garner, Mortgage Loan Originator and author of the book Choosing the Best Mortgage-The Quickest Way to the Life You Want. You can connect with me at www.JoGarner.com. Thank you to Cardinal Financial Company for sponsoring this episode of Real Estate Mortgage Shoppe. Ask me about what you can do with YOUR mortgage at Cardinal Financial Company -Mortgage Lending Done Right. Our general topic is today, July 9TH 2022, is TRIAGE METHODS FOR YOUR HOME AND YOUR FINANCES. Subscribe to get our weekly blogposts with podcasts at www.JoGarner.com.
INTRODUCING ED HILL OF MASTERS ROOFING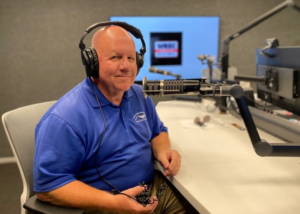 (Jo) Back in the Real Estate Mortgage Shoppe studio we have the Happy Roofer, Ed Hill of Masters Roofing in Memphis. Ed, you set the bar high for roofers and get top accolades from the people I have referred to you. Not only do you serve your roofing customers with excellence, you also offer great tips for home improvement on your podcast www.memphishomemaintenanceshow.podbean.com Take a couple of minutes to introduce yourself to our listeners and tell us more about what you do for your clients. (Ed intros himself and talks about what he offers his clients… etc about 1 .5 min or so)
(Jo) As a mortgage loan originator, I have seen clients who come into the office in dire straits and some who have built a good life with ample wealth. Each person's story is different. I know some of my wealthy clients were once in dire straits but made stayed with a wise strategy to get them to higher ground. These stories remind me of the collection of parables in the classic book "The Richest Man in Babylon by George S Clason. George Clason was an investment banker who, like mortgage professionals, saw cause and effect with financial decisions his clients made. The book "The Richest Man in Babylon" is a story about a young man who fell into dire straits and seeks out a wealthy mentor who taught him through a series of stories the secrets of being wealthy.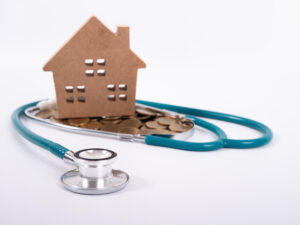 Using a medical analogy, here are three stages of financial health:
Emergency triage: This financial situation is like being wounded on the battlefield far away from a medical facility. In order to save your body, you have to amputate your leg. You needed your leg, but the rest of your body is more important. You must take drastic measures and work to make things better for a future day. Another way to describe financial triage is trading your beautiful car for a dingy old beater just to get yourself to work and home again. You drink water and stop buying coffee. The main concentration for people in emergency financial triage is food, medicine, and a roof over their heads.

Recovery Routines: You have an emergency fund and you are sticking to a realistic budget. Financially you are at the stage where you paying down credit cards to under a 25% usage. You are gradually paying off bad debts and putting money into savings. You are still replenishing your clothes, household items and other items you need, buying them at thrift stores for bargain prices.

Healthy, Happy, Habits: This is where you have ample savings and discretionary income. You set up a plan to give 10% of your income off the top to charity or for some other worthy cause. You pay yourself another 10% of your income that goes straight to investments. You pay taxes and other bills and enjoy life on the remaining 80% of your income Keep to your budget and step-by-step move closer into the vision of the life you want.
(Research included this site : https://medium.com/illumination/how-to-triage-your-personal-finance-when-you-have-no-money-690b427cd7f2 )
As a mortgage originator I believe you can get just about anything in life you want by buying real estate at the right price and terms. Whether you are buying real estate as your home sweet home or buying real estate for investment, I have seen real estate make people rich. Seek professional advice before making big decisions like this. What do YOU want to accomplish with YOUR mortgage? Let' explore your plans for a home purchase or refinance. Make your plan. Let's work your plan. If the deal works for you today, let's do it today. Call me at (901) 482-0354. Connect with me at JoGarner.com
(Jo) Ed Hill of Masters Roofing in Memphis. You have a podcast on home improvements at memphishomemaintenanceshow.podbean.com. Talk about the process of triage when it comes to your home's roof. (Ed starts launching his topics until 9:15 break and can continue after break)
You're on Real Estate Mortgage Shoppe. I'm your host, Jo Garner, Mortgage Loan Originator. What do YOU want to accomplish with your mortgage? Make your plan. Let's work your plan if the deal works for you today, let's do it today. When we come back we will be furthering our check up and triage on our home's roof with Ed Hill of Masters Roofing . Later we will scope out the situation with our finances and what we need to do first to get to loan approval.
2ndsegment after 9:15 am break: Our Look Back Memphis Trivia Contest is sponsored by John and Jennifer Lawhon of Lawhon Landscape (901) 754-7474 the Lawhon's can help you plan your landscaping if you have a BIG, BIG project or a smaller project . The Lawhons are giving away a $25 gift card to the first person with the correct trivia answer. If you know the answer to the Look Back Memphis Trivia Question, call us on the air at (901) 535-9732. 800 474-9732
Trivia queston: Memphis has more of this buried treasure than any city in the United States. What is it?
ANSWERS: ARTESIAN WELL WATER, WATER, AQUIFERS
Hint 1: This buried treasure first came available to Memphians in 1887.
Hint 2: A growing number of business and political leaders say it's time for Memphis to be more aggressive in making its case about this city's  buried treasure as part of a broader effort  to lure jobs and opportunity to the Memphis.
In fact, the Memphis Regional Chamber of Commerce says 2,400 jobs and $1.3 Billion dollars in investment is directly attributable to this Memphis buried treasure over the past five years.
Hint 3: 'Memphis is to this treasure what Saudi Arabia is to oil'.
Memphis has the world's largest artesian well water system.  Artesian well water first became available to the city in 1887.
No other city has a comparable amount of pristine water which comes completely from Artesian wells.
There are 50 trillion gallons of water in the "Memphis Sands" aquifer not to mention two aquifers below that which haven't even been tapped.
Memphis has a unique advantage in that none of its water comes from surface lakes or rivers.
The huge groundwater supply is something no other city in the country enjoys.
The water Memphians drink right now first hit the soil when Jesus walked the earth thousands of years ago.
Experts with the city's utility, Memphis Light Gas and Water, say they inspect the water every day to make sure it's safe.
They also say other cities are jealous of how good we have it.
Posted 12:18 pm, May 23, 2013, by Richard Ransom, Updated at 12:25pm, May 23, 2013 WREG
TOPICS COVERED BY ED HILL OF MASTERS ROOFING IN MEMPHIS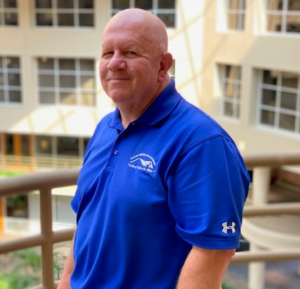 Roof Triage Clinic
ROOF Issues
___ Wind damage ___ Hail damage ___ Degranulation ___ Nail pops
___ Flashing issues ___ Improper installation ___ Brittleness
___ Leak penetrations ___ Boot Issues ___ DISCONTINUED SHINGLES
___ two or more laYers ___ Previous repairs ___ Improper repairs
___ MOSS OTHER: ____________________________________________________
THE INSURER IS RESPONSIBLE FOR SUDDEN STORM DAMAGE
THE INSURED IS RESPONSIBLE FOR ONgoing MAINTENANCE
Roof triage: Some Roofs Can Be RepairED, some roofs need To Be RepLaced
"HOW CAN I FIND OUT THE CONDITION OF MY ROOF"?
Today after the show call ed Hill, masters roofing mIdsouth 901-283-6594 and schedule an expert and honest roof inspection
3RD SEGMENT STARTS HERE AT THE BOTTOM OF THE HOUR)
Conversation back and forth with Jo Garner AND Ed Hill
TOPICS COVERED BY JO GARNER, MORTGAGE LOAN OFFICER: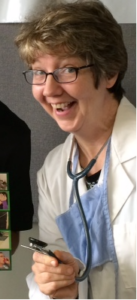 FINANCIAL TRIAGE PREPARING TO BUY A HOME OR REFINANCE
Financial triage to buy a home or get a mortgage usually involves Income to Qualify for the Mortgage, Funds to Close, and Credit.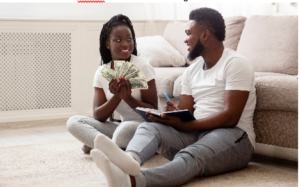 BUDGET

Brenna and Brandon Bothem—A Better Life on a Budget but not Without Roadblocks

Brenna and Brandon were so different in some ways and so like-minded in other ways. Brenna lived life in full color as a graphic designer. She was happiest painting beautiful pictures and creating catchy videos and ads for business owners to promote their brands. Brandon, on the other hand, thought in a more concrete reality. As an engineer, he could vividly imagine creating something, but he thrived with math and measurements. Brenna and Brandon could both visual clearly a life they wanted together. They could see themselves, one day having ample funds to travel and experience being in cultures around the world. Brandon looked at their finances, shaking his head. "Our travel dreams will never come true unless we build that reality into our budget and our bank accounts."
Problems to overcome:
Rents were going up every year with no end in sight.
Competition was still with multiple offers from other would-be homebuyers on the home the Bothem's wanted. The Bothem's did not have enough money to close without emptying their emergency fund. The payment on the houses they wanted would blow their budget and they would never be able to get ahead. But, renting was not an option either because the increasing rents were breaking their budget too.
Brenna and Brandon were renting and paying more and more each year to the landlord . With rent rates soaring around the country with no end in sight, Brandon and Brenna Bothem connected with local realtor and a loan officer to buy a house. After making several offers over a period of a couple of months, the Bothems finally got their offer accepted.
The loan officer showed the Bothem's a way to get qualified with down payment assistance program, leaving money for them to move and keep an emergency fund.
Brenna and Brandon had a clear vision of what they wanted their life to look like and the house they purchased was not their dream home. "We can make it beautiful," Brenna told the realtor. "It is just the leverage we will need one day when we move up toour dream home,"Brandon stated hopefully. The house was a little smaller than they originally wanted but they planned to finish out the area above the garage for Brenna to have a small studio. Brandon would have the garage to work on projects.
Before Brenna and Brandon started shopping for houses, they charted every expense over the last six months, listing the expense in designated categories. To reduce their expenditures without giving up their quality of life, the two of them thought outside the box for ways to find what they needed at bargain prices. They talked with friends about bartering some services to avoid having to pay cash for them. They found ways to enjoy movie night at home with friends instead of going out to eat and to a theater. It turned out to be more fun meeting a home with friends than everyone driving to a restaurant and the to a theater or other event.
Before too long, Brenna and Brandon had a hefty emergency fund. They set up for some automatic bill-paying services. They agreed to give to their church and charity 10% of their earnings. They ask their employers to take another 10% of their earnings to go straight to a 401K retirement account and savings. The other 80% of their funds, they paid their bills and, each month they concentrated on paying off their credit cards. The pain and frustration they felt when they started budgeting turned into a swelling sense of confidence. The Budget project was becoming fun, like a game they were winning.
One day, if they took care of the house and continued saving their money, they would be able to afford the much bigger home in a different neighborhood. They joined a travel club and started taking occasional vacations at bargain prices with friends.
2. Funds to Close:
Grab your shovel and let's go treasure hunting. You can try sinking your shovel into these places to search for pay dirt
Down payment assistance programs for home buyers
Family gifts
Borrowing against a 401K or other investment asset
Cash value on a life insurance policy
Cash out refinance on a different property
CREDIT

Improving Your Credit Game to Gain Yourself a Lower Mortgage Rate—Benton and Bailey's Story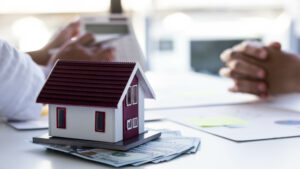 When mortgage rates recently started a rapid climb upward, some of my clients were still out house shopping and could not lock their rate on a standard program. When the seller finally accepted their home purchase offer, rates had moved away from where they had been originally.
Benton and Baily were disappointed that their payment would be a little bit higher since the mortgage rates had jumped higher. Benton and Bailey had a longer time than usual until the date they were contracted to close on the house. .
The answer for them was to somehow improve their credit score. By paying down their credit cards to show they were using less than 30% of their revolving credit limits, their score would like increase 15 to 20 points, just enough to put them in a much better price level for their mortgage. The higher their credit score, the lower their mortgage rate. The lower their mortgage rate, the lower the payment. Life would be much happier enjoying that lower rate. hey were contracted to buy the house.
The answer for them was to somehow improve their credit score. By paying down their credit cards to show they were using less than 30% of their revolving credit limits, their score would like increase 15 to 20 points, just enough to put them in a much better price level for their mortgage. The higher their credit score, the lower their mortgage rate. The lower their mortgage rate, the lower the payment. Life would be much happier enjoying that lower rate.
If you are in a similar situation as these two were, you may also want to start working on getting your credit scores as high as possible. A representative from Equifax Credit Agency suggested that one of the most accurate sites for learning out the credit scoring system works is www.MyFICO.com
To get started you can review your own credit for free once a year at www.annualcreditreport.com
Here are some other tips:
Make your payments on time, never going over 30 days late. Payment history makes up about 35% of your credit score

Keep the balances on any revolving accounts like credit cards UNDER 30 % usage. If your usage is 10% or lower, then you could raise your score even more over a short time. Credit usage percentage makes up about 30% of your credit score
Example: Credit limit $10,000 on your credit card.
30% usage on a $10,000 credit line means for you to never allow the balance owed to go over $3,000 at anytime during the month. (Make your payment on time)
Stay away from 12-months-same-as-cash accounts. These tend to score like a maxed out credit card and can drop your scores 60 to 100 points quickly

Old, established history on credit cards gives you better credit scores. Length of time on a credit account makes up about 15% of your credit score

Credit inquiries and getting new credit makes up about 10% of your score. Be careful about getting a lot of inquiries on your credit report because too many can drop your score. (if you are shopping for a mortgage and only other mortgage companies pull your credit within a 14 day period, the inquiries show up but are not supposed to penalize you on your score so that you can shop around without it hurting your score.
REAL ESTATE TIP OF THE WEEK (1 to 1.5 minutes to share a real estate related money-saving or time-saving tip):
ANNOUNCEMENTS:
Talk Shoppe offers free networking & education to anyone interested in real estate or in business and health and wellness. Talk Shoppe meets every Wednesday 9A-10A CT at Concorde Career College 5100 Poplar Ave 1
st
floor Memphis, TN (online go to www.Talkshoppe.com and click on Events tab to get the vitual meeting room. This Wednesday July 13th, 2022 join Talk Shoppe for
"Suzan David (
suz@webandstorymedic.com
) and Nita Black (
Info@NitaBlack.com
)
"Yes! It's Published! The do's and don'ts of writing and publishing your first book"
Thank you to our Talk Shoppe sponsors for making Talk Shoppe's free business networking and education free to our community. Brett Carter of Servicemaster by Cornerstone can help you when disaster strikes your home or office. When you experience fire, flood or bio hazard, don't go it alone, call Brett Carter of Servicemaster by Cornerstone 901 624-9200.
2. It's hot outside. Please stay hydrated. Check on your neighbors. Remember to take care of the animals outside too.
4. Subscribe at www.JoGarner.com and you can get our weekly blog posts with podcasts conveniently in your inbox.
5. Real Estate Mortgage Shoppe reminds you to MAKE YOUR PLAN. LET'S WORK YOUR PLAN. IF THE DEAL WORKS FOR YOU TODAY, DO IT TODAY.
SPECIAL NOTE: REAL ESTATE MORTGAGE SHOPPE RECOMMENDS THAT YOU CONSULT WITH A FINANCIAL, LEGAL OR OTHER CERTIFIED, LICENSED PROFESSIONAL BEFORE ACTING OR INVESTING ON ANYTHING YOU HEAR OR SEE FROM THE CONTENT ON THIS SHOW OR BLOG POSTS. THE INFORMATION WE SHARE ON REAL ESTATE MORTGAGE SHOPPE IS GENERAL IN NATURE MEANT FOR GENERAL EDUCATIONAL PURPOSES ONLY. ALL EXAMPLES GIVEN FOR ILLUSTRATION PURPOSES ON REAL ESTATE MORTGAGE SHOPPE AND ARE BASED ON TRUE STORIES BUT WE USE FICTIONAL CHARACTERS AND DO NOT DIRECTLY REFLECT REAL PEOPLE OR EXACT DETAILS IN ANY OF THE SITUATIONS.
QUOTE CORNER:
The quote of the week: "Being broke is a temporary situation. Being poor is a state of mind." Mike Todd
"I told my doctor that I broke my arm in two places. He told me to stop going to those places." Teepublic.com
____________________________________________________________________________________
REJOINDERS:
Leah Anne Morse of All Things New 901 488-9733

Mark McLaurine of Refrigeration Unlimited (901) 216-7782

Genell Holloway of Eagle Hollow Enterprises (901) 270-1127
Transitional Music: "Callin' Dr. Casey" by John Loudermilk; "Like A Surgeon" parody of "Like a Virgin" by Weird Al Yankovic; "Doctor, Doctor (Bad Case of Loving You)" by Robert Palmer ;"Memphis" by Johnny Rivers for the Look Back Memphis Trivia Contest
PICK UP YOUR COPY OF "CHOOSING THE BEST MORTGAGE-THE QUICKEST WAY TO THE LIFE YOU WANT" by: JO GARNER
An essential guide for real estate professionals and their customers.
"Choosing the Best Mortgage-The Quickest Way to the Life You Want" is an essential guide for consumers and real estate professionals that will give them a good understanding of the loan products out there. They will have at a guide to the advantages the disadvantages of those loan products—when to use them and when not to use them.
The people stories give examples to help real estate professionals. Consumers that are looking now will benefit and I could easily see this book as a great resource for anybody in the future who want to buy real estate or restructure their finances using a mortgage.
Now on Amazon and Barnes and Noble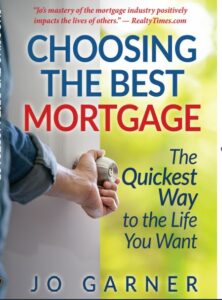 _________________________________________________________________________________________________________________________________________________________
ABOUT ED HILL OF MASTERS ROOFING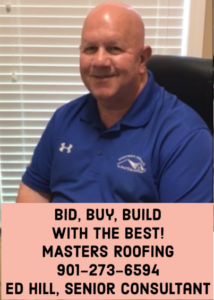 Ed Hill has been in the residential roofing industry since 2008 and has been Senior Consultant with Masters Roofing Memphis TN since 2010.  He has personally assisted about 800 homeowners with roof replacement and many others with roof and exterior repairs.  He is an active member of the Greater Memphis Business Network International chapter and is the official Masters Roofing consultant to TPC Southwind.  He holds three earned degrees including a doctorate but tries not to let those get in his way of serving his customers!  For free roof advice, free inspections, and free estimates and bids for roof replacement or roof repair call Ed Hill at 901-273-6594. Learn more at #EdHillMastersRoofing and at MemphisHomeMaintenanceShow.Podbean.Com
Ed Hill, Senior Consultant
Masters Roofing
2845 Stage Center Cove
Bartlett TN 38134
901-273-6594
EdHill.MastersRoofing@gmail.com
TN State Licensed Contractor #00067521/ Reciprocal Licenses MS & AR
BBB A+ Accredited Member Business
Platinum Preferred Contractor Owens Corning / GAF Master Elite Installer
Guild Quality Member / Angie's List
www.EdHillMastersRoofing.webs.com
Podcast https://MemphisHomeMaintenanceShow.podbean.com
You Tube Channel: Ed Hill Masters Roofing
http://Instagram.com/EdHillMastersRoofing
www.Facebook.com/EdHillMastersRoofing
___________________________________________________________________
ABOUT JO GARNER-MORTGAGE LOAN OFFICER: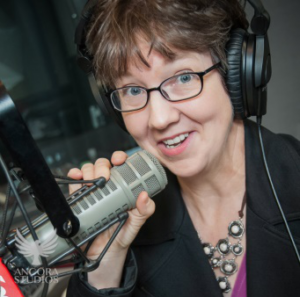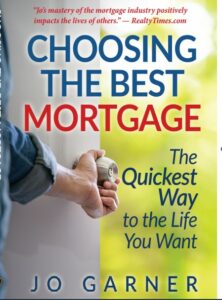 WHAT DO YOU WANT TO ACCOMPLISH WITH YOUR MORTGAGE?
www.JoGarner.com (901) 482 0354 jo@jogarner.com twitter @jogarner NMLS# (currently working with Cardinal Financial Company, Limited Partnership NMLS #66247 equal housing opportunity 2645 Appling Rd 102 Memphis, TN 38133 ) Online loan application https://online.cardinalfinancial.com/#/p/apply/jogarner
www.cardinalfinancial.org for licensing info www.nmlsconsumeraccess.org/EntityDetails.aspx/company/66247
"Whatever YOUR personal priorities are, my job is to help you get the mortgage terms that will give you bragging rights when you talk about it and help you score on hitting your goals ."
As a mortgage loan officer, my job is to help you get to the benefits you want from your financing terms. What is most important to you? I can help you find the financing terms that will help you get to what you want. What is your comfort level on a house payment? How much are you comfortable paying down,? What type of financing do you need to get the house you want to buy or refinance?
Different clients have different priorities in life—some are buying their first home with very little down payment funds. Some are recovering from medical challenges, divorces or preparing to send children to college and some are embarking on a long term goal of buying properties to build rental income."
Jo Garner is a mortgage officer with extensive knowledge in tailoring mortgages to her customers who are refinancing or purchasing homes all over the country. She offers conventional, FHA, VA or other loan programs for refinancing and purchases.
Jo can help you look at rent vs buy, when it makes sense to refinance, how to get the best deal on your home purchase financing.
Jo Garner has been in the real estate/financing business for over 25 years.  She got her start in Portland, Maine where she first began her real estate career. She received her real estate education from the University of Southern Maine  and was personally mentored in San Diego, California  by Robert G. Allen, author of Nothing Down, Creating Wealth and The Challenge.
On moving back to West Tennessee in 1987, she went into business buying and selling discounted owner-financed notes secured on real estate.  In 1990 Jo went to work for a residential mortgage company and has been a mortgage loan officer for over 25 years.  Her goal is to offer excellent, affordable service to her customers, tailoring the loan programs to the specific needs of her clients. 
In addition to her work in the mortgage field, Jo Garner  is the primary sponsor and founder of Talk Shoppe in Memphis. www.TalkShoppe.com Jo Garner also host the radio show Real Estate Mortgage Shoppe airing on News Radio AM 600 WREC and iHeart Radio with podcasts and show notes published on www.JoGarner.com Pick up her book "Choosing the Best Mortgage-The Quickest Way to the Life You Want on Amazon.com and BarnesandNoble.com