No one likes to leave money on the table or miss out on an opportunity that can bring prosperity. Today we are helping our military veterans prosper by uncovering some possibilities the VA loan offers that many people do not realize are available. Great tips from the mortgage, appraiser and health benefits pros.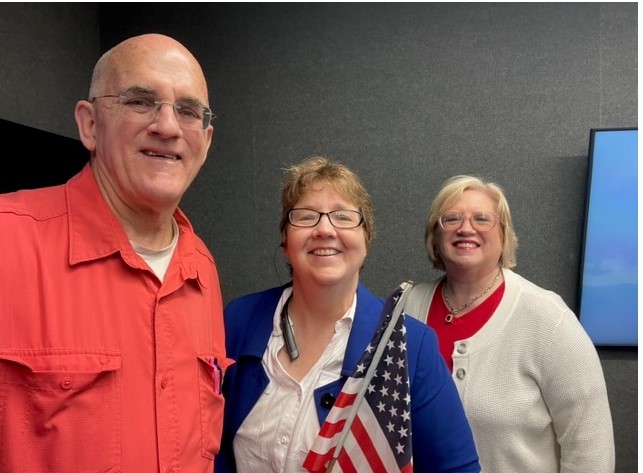 What do YOU want to accomplish with YOUR mortgage? Make your plan. Let's work your plan. If the deal works for you today, let's do it today. I can make the mortgage process easy for you home purchase or refinance. Connect with me at www.JoGarner.com Jo@JoGarner.com (901) 482-0354
Jo Garner, Licensed Mortgage Originator NMLS# 757308, Host of Real Estate Mortgage Shoppe and author of "Choosing the Best Mortgage-The Quickest Way to the Life You Want"
Tom King, real estate appraiser with Bill King Company (901) 487-6989
Genell Holloway of Eagle Hollow Enterprises (Health Benefits ) (901) 270-1127

Good morning, Memphis! Welcome to our listeners across the 50 states! You're on Real Estate Mortgage Shoppe. I'm your host, Jo Garner, Mortgage Loan Officer. You can connect with me at www.JoGarner.com. Our general topic is "VETERAN HOME LOANS-HELPING OUR MILITARY VETERANS PROSPER & LEAVE A VALUABLE LEGACY." You can call us while we are live at (901) 535-9732 Today May 27th, 2023
Back in his normal seat at the microphone is Tom King, appraiser with Bill King company. Tom has been appraising homes in the Mid-South for over 40 years. Tom, I think you have a virtual GPS , Google maps all built into one app inside your head. If you ask Tom, he can tell you about YOUR house AND your NEIGHBOR's house anywhere, anytime. (Tom introduces himself and what he does for clients on divorce cases, estate sales, cash sales and more)
What Legacy Do YOU Want to Leave?
(Jo) On Memorial Day weekend, we solemnly remember the bravery of soldiers who laid down their lives, putting our country, their fellow soldiers and their families ahead of their own interests. When you visit the war memorials, each name listed there was a person with a story. Listed on the Memorials are names of soldiers who left a legacy of selfless sacrifice. They left us a model of bravery to follow. Those soldiers who were able to return home were given an opportunity to leave a legacy of time spent with their families and financial security.
What kind of legacy do YOU want to leave for your family, your friends? Time spent with those you love? A model of honest living and bravery? Financial wealth. You have an opportunity each day to do something purposely toward building the legacy you want to build. What one thing can you do today to build YOUR legacy?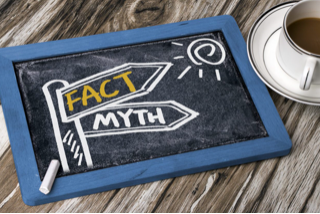 The Veteran Administration Home Loan gives countless numbers of veterans a chance to build financial wealth with 100% financing and a fixed-rate 30-year mortgage. Most veterans are aware of the VA 100% loan program. But, so many miss out on financial opportunities to build even more wealth for their families because of false beliefs about how they can use the VA home loan program.
Here's some common misconceptions that veterans believe about the Veteran Home Loan program that can cause them to miss opportunities.
Myth: The VA mortgage can only be used once in a lifetime. /Wrong- you can get a loan up to 4 times the amount of whatever VA eligibility you have left on your Certificate Of Eligibility. For example if you show $181,550 eligibility, then you are able to get up to $726,200. But if you have only used $60,000 of your eligibility to buy your first home at $240,000, then you still have 121,550 eligibility to buy another home for up to $486,200 later when you are ready to move from the old home to the new home.
You can have more than one VA loan. Just like the example above. If you have not used up all of your eligibility, you might be able to qualify for another VA mortgage. VA mortgages are for veterans planning to use the home as their primary residence.
The VA mortgage can be used to by single-family homes, duplexes, tri-plexes and quadraplexes as long as the veteran lives in one of the units. You can buy a multi-unit property, live in one unit and rent the other units to tenants. In many cases the rent from the other tenants can more than cover YOUR payment. With the rent income from the other tenants in the building, you may find it easy to pay off the mortgage early, saving tens of thousands of dollars.
The VA loan can be assumed by another party subject to the lender's approval
You can refinance a VA loan on a streamline program without having to get an appraisal.
Veterans getting disability compensation for service-related medical issues are exempt from having to pay the VA funding fee that is normally added to the loan amount. Also, surviving spouses of veterans who died in the service or from a service related disability are also exempt from having to pay the VA funding fee and can, on a case-by-case basis, get a VA loan.
The maximum loan amount for VA loans is $424,100 for a single family, but the veteran can pay the difference between a higher home price and the maximum loan amount. The maximum loan amount is higher for 2 to 4 unit properties.
For more information about the Veteran Mortgage Program: http://www.benefits.va.gov/homeloans/resources_veteran.asp
Let's you and I talk about YOUR plans to save on your mortgage costs or your plans to build your real estate portfolio. I can make it easy for you to finance your home purchase or refinance. www.JoGarner.com or call me directly at (901) 482-0354. MAKE YOUR PLAN, LET'S WORK YOUR PLAN. IF THE DEAL WORKS FOR YOU TODAY, DO IT TODAY!
(Tom) makes comments ( about 1-2 minutes before we go to break)
General preparation for an appraisal. Get the repairs done before the appraiser comes out to look at the house. Mortgage underwriters will usually require to be completed before closing repairs dealing with structure and safety, sanitation and security of the home.
You're on Real Estate Mortgage Shoppe. I'm your host, Jo Garner, Mortgage Loan Originator. What do YOU want to accomplish with YOUR mortgage? Connect with me at www.JoGarner.com Call or text me at (901) 482-0354.
When we come back, we will be hearing more from Tom King, real estate appraiser. Genell Holloway of Eagle Hollow Enterprises will be joining us to talk about some health benefits available to military veterans. See you back in just a moment.
___________________________________________________________________
LET'S TALK SHOP—TALK SHOPPE'S BUSINESS TIP FOR REAL ESTATE PROS: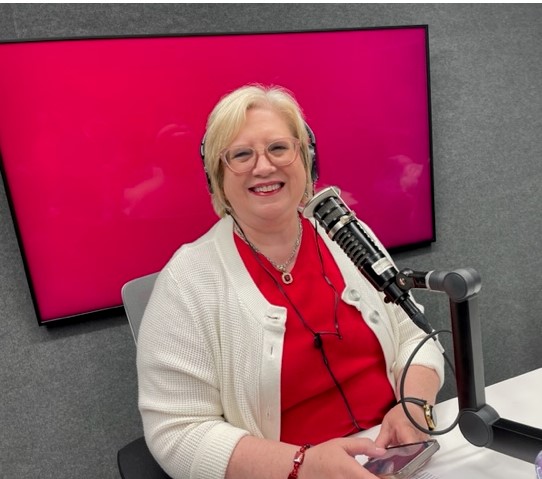 It's time to talk shop with Talk Shoppe's Business Tip For Real Estate Professionals. Talk Shoppe is a marketing company offering free education and networking to anyone interested in real estate or in business. Talk Shoppe is made possible by the financial support of its sponsors and advertisers. For more about Talk Shoppe, go to www.TalkShoppe.com (shoppe) For our Talk Shoppe Business Tip today we have Talk Shoppe sponsor, Genell Holloway of Eagle Hollow Enterprises. Genell you have helped a lot of us at Talk Shoppe with Health and Medicare benefits, dental, critical illness, cancer policies, life insurance and retirement options. Genell Holloway of Eagle Hollow Enterprises, what is our Talk Shoppe Business Tip today? Genell gives her tip (Jo says, "Thanks, Genell. . How do we contact you? (901) 270-1127.
Tip: Tip 1:
First, Eagle Hollow Enterprises, Inc. would like to personally thank all of our men and women who have served or are serving in our Armed Forces. We are grateful for the sacrifices you and your family make for us to live in the land of the free. There are some special health and Medicare insurance options just for our veterans that work perfectly with their veteran benefits. Call me today at 901.270.1127.
_____________________________________________________________________________________________________________________________
QUESTIONS ANSWERED BY TOM KING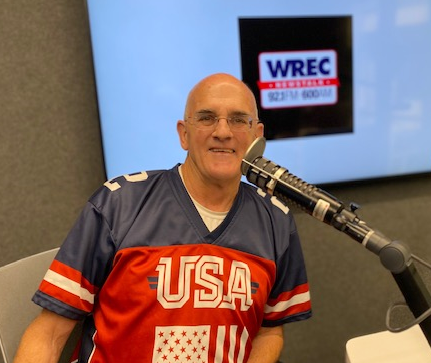 How to Appeal A Low Appraisal
What is the mortgage-appraiser firewall and how does it affect someone getting a mortgage?
Tip about having repairs done before the appraiser comes out
General tips on how to prepare for an appraisal on your home. ___________________________________________________________
QUESTIONS ANSWERED BY JO GARNER: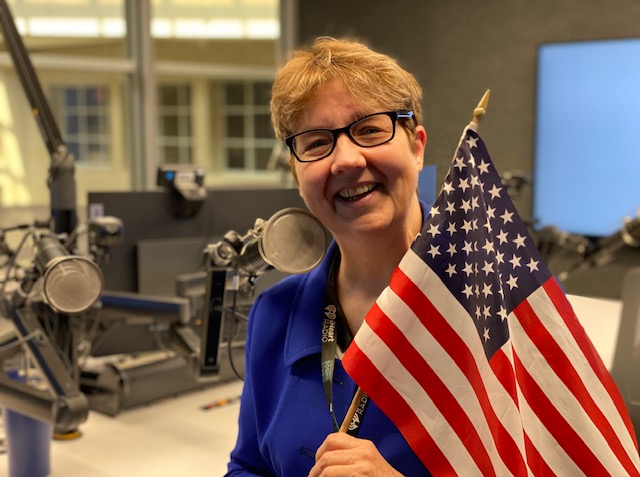 The Veterans Administration Loan


Edited version of this article published in Power Shoppe E-zine 2006 by Jo Garner all rights reserved (Mortgage 101 Series) It had been a long, overseas military tour. Wayne Tozer's eyes anxiously combed over the sea of people with their children. They were waving small American flags and some were waving posters with "Welcome Home Our Heroes" written on them. Wayne's heart skipped a beat and he had to catch his breath when he finally caught sight of his wife holding their three-year-old son. They had not seen him yet and he worked his way toward them through the jostling crowd. Besides spending time with his family and getting settled in his new civilian job, Wayne's commitment was to purchase a nice home for his family that would build equity and give them room to grow. Wayne's credit was okay and his income would be enough to manage the house note. The problem? Wayne did not have the cash to put down nor did he have any to pay closing costs. Key Puzzle Pieces: (1) Wayne Tozer's veteran status and time in the military made him eligible for the zero down VA loan. (2) The sellers were willing to pay some closing cost and prepaid property taxes and insurance. Mortgage Solution: The Veterans Administration Loan allows the eligible veteran to get a 100% loan. If the seller agrees to pay all of the closing cost and prepaid taxes and insurance, the veteran pays zero down to move in. The VA programs offer fixed rate terms. VA Fixed Rate
Max loan amount: No longer a maximum loan amount as of 2019 Borrower Eligibility: The borrower must have served in the regular military a minimum of 2 years or the full term. (at least 90 days in war time and 181 days in peace time.) Cosigner:
Not applicable. The coborrower can be married to the veteran Or have his/her own VA eligibility. Must occupy the property. Documentation:
Fully Documented
Minimum Down Payment:
Zero
VA Funding Fee: The VA funding fee can be paid in cash at closing or it can be rolled into the loan provided the loan does not exceed the maximum allowed. The seller, the lender or the veteran can pay the funding fee. The amount of the funding fee varies according to the amount of down payment, the type of service, and term of loan. For a veteran from the regular military, using his entitlement for the first time with zero down, the funding fee percentage would lower than a subsequent use of the VA program. There is no monthly VA funding fee for veterans when the documentation from VA indicates reasons allowing that veteran to waive the funding fee. (Example in current market to this edit—veterans with 10% or higher VA declared disability) (There are exceptions to the payment of the funding fee)
Occupancy:
Primary Residence Prepayment Penalty:
None
Property Types:
1-4 units
Ratios:
43% is the suggested maximum debt-to-income ratio. The VA loan program also considers the estimated maintenance cost of the house, square footage etc. Subordinate Financing:
Allowed under certain conditions. Seller Contributions:
Up to 4% of the sales price or appraised value, whichever is less or whatever the normal costs are for the geographic area
Source of Funds:
Gifts allowed with documentation and some restrictions.
Term:
30 yr and 15 year on fixed rate FHA loans. J. Garner, Instructor
Professional School of Real Estate 2006 __________________________________________________________________

G.I. JOHN-THE SOLDIER WHO BUILT AN EMPIRE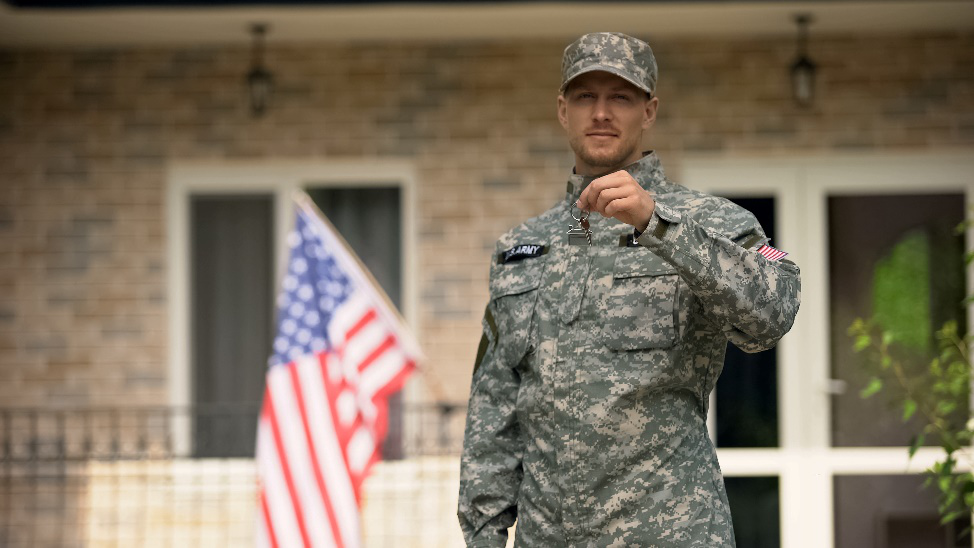 When John first started out he bought a house in the city where he was stationed using a 100% veteran loan. He put together a plan to get wealthy during his military career moving from station to station buying a house each move and keeping the other homes for rental income.
The challenge that threatened to shoot holes in his life plan was the fact that the more property he bought, the more specialized mortgage products he needed since his VA eligibility was limited to one or two properties. He needed an experienced mortgage loan officer who could continue to come up with additional mortgage loan programs that fit each situation, so he could continue buying properties at terms that would allow him to make money.
It has been a joy and inspiration getting to work with John as his mortgage officer. John continues to build his real estate portfolio. Since he has done so well with his rental properties, many of his houses are paid off and he no longer has to work. He is finishing up a long military career. Now I see pictures on Facebook of John and his wife regularly on a Carribbean Cruise, on a beach, in the mountains and other exotic places. Thank you, John, for your service to our country. Kudos! to you for making your plan, working your plan, and when the deal worked for you, you did it.
Let's you and I talk about YOUR plans to save on your mortgage costs or your plans to build your real estate portfolio. But you have to talk with me personally so I can work with you. You can connect with me at www.JoGarner.com or call me directly at (901) 482-0354. MAKE YOUR PLAN, LET'S WORK YOUR PLAN. IF THE DEAL WORKS FOR YOU TODAY, DO IT TODAY!
REAL ESTATE TIP OF THE WEEK (Genell Holloway has about a minute or so to share a tip:
Tip 2:
MidSouth Home Helpers is grateful for those who served our country especially those who have given the ultimate sacrifice. Home Helpers is the premier home care provider offering in home care whether it be for a few hours a week or 24/7. We are especially excited to be able to help our veterans to age in place wherever they call home. Call us today at 901.414.9696 to make your life easier.
(more on the podcast)
Jo Garner reminds spouses of veteran's whose veteran spouses passed away due to a service-related injury to look into the VA Survivorship Benefits. Jo tells the story of a widow in her 50's who had rented most of her life and did not realize she could get a 100% VA loan to buy her own home until later in life Better start late than to never get started at all.
ANNOUNCEMENTS:
Talk Shoppe offers free networking & education to anyone interested in real etate, business or health and wellness. Talk Shoppe meets every Wednesday 9A-10A CT at Concorde Career College 5100 Poplar Ave 1st floor Memphis, TN Wednesday May 31st 2023 You can join virtually on zoom by going to www.TalkShoppe.com and click on the EVENTS tab to get the zoom link. Talk Shoppe presents: "Mastermind Principle: based on the book Think and Grow Rich by Napoleon Hill" For more about Talk Shoppe go to www.TalkShoppe.com
Talk Shoppe events are free thanks to sponsors like Marla Roethe and Craig Jennings of Avalon Capital private real estate money lenders. Connect with Avalon Capital for your temporary hard money financing at (901)417-8427
Thank you to Retired US Navy Line Commander, Peggy Lau for your sponsorship of Talk Shoppe. Peggy can show you how to make memories with your loved ones taking qualify vacations at a bargain price. Contact Peggy Lau at (901) 289-0747
(Tom ) 4. Thank you to all of our veterans. You served us.
(Genell) Reminded everyone about the event honoring the veterans at the Veteran's Museum in Covington, TN at 2pm Sunday 5-28-23
4. SPECIAL NOTE: REAL ESTATE MORTGAGE SHOPPE RECOMMENDS THAT YOU CONSULT WITH A FINANCIAL, LEGAL OR OTHER CERTIFIED, LICENSED PROFESSIONAL BEFORE ACTING OR INVESTING ON ANYTHING YOU HEAR OR SEE FROM THE CONTENT ON THIS SHOW OR BLOG POSTS. THE INFORMATION WE SHARE ON REAL ESTATE MORTGAGE SHOPPE IS GENERAL IN NATURE MEANT FOR GENERAL EDUCATIONAL PURPOSES ONLY.
4. FOR THIS PODCAST OF REAL ESTATE MORTGAGE SHOPPE AND MORE, GO TO JOGARNER.COM
5. Real Estate Mortgage Shoppe reminds you that MAKE YOUR PLAN, LET'S WORK YOUR PLAN. IF THE DEAL WORKS FOR YOU TODAY, DO IT TODAY!.
QUOTE CORNER:
"The true soldier fights, not because he hates what is in front of him, but because he loves what is behind him." G.K. Chesterton
"If you're going to live, leave a legacy. Make a mark on the world that can't be erased." – Maya Angelou, author. Living with a purpose is the most valuable thing one can do.Jun 6, 2022
PICK UP YOUR COPY OF "CHOOSING THE BEST MORTGAGE-THE QUICKEST WAY TO THE LIFE YOU WANT" by: JO GARNER
An essential guide for real estate professionals and their customers.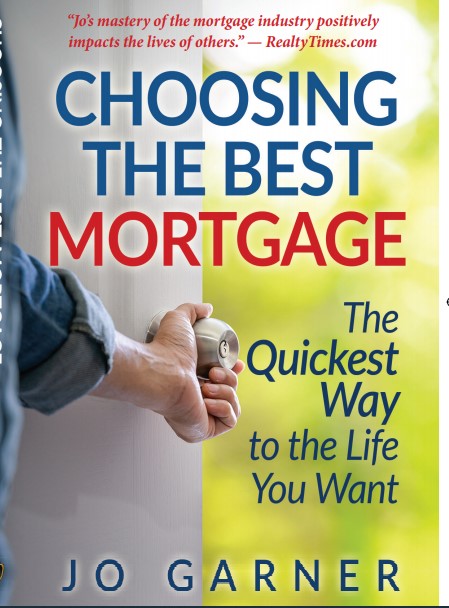 Now on Amazon and Barnes and Noble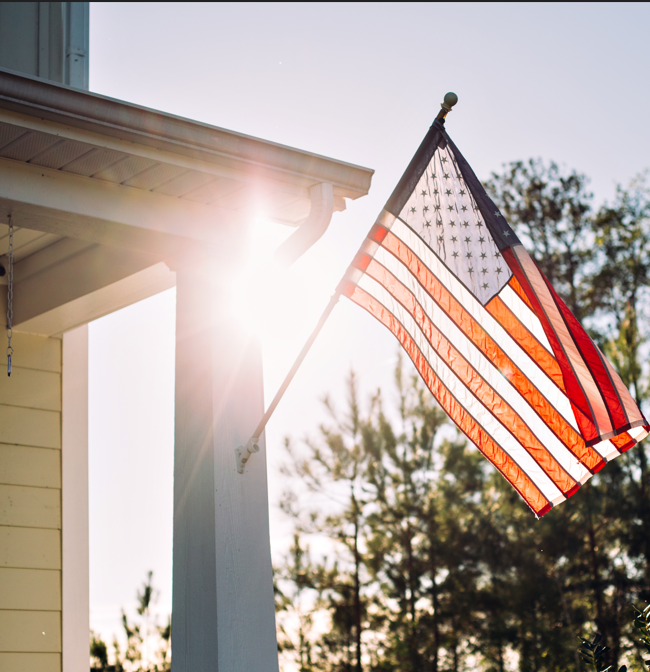 ____________________________________________________________________________________
REJOINERS:
Transitional Music:
"American Soldier" by Toby Keith; "Some Gave All" Billy Ray Cyrus; "God Bless The USA" by Lee Greenwood; "Taking Care Of Business" intro only (BTO)for Talk Shoppe Business Tip of the Week
___________________________________________________________________________
____________________________________________________________________________________
ABOUT TOM KING, APPRAISER WITH BILL KING COMPANY
Tom is a well- respected and sought after appraiser in Memphis, Tennessee. He is a second generation appraiser with 40 years of experience. He has been elected to the Memphis Area Association of Realtors Board of Directors three times.
Tom is a certified residential appraiser in Tennessee. He have appraised over 20,000 homes in his career. A graduate from the University of Tennessee with a degree in real estate, Tom is also a Certified Relocation Professional (CRP). Tom also has vast experience in dealing appraising real estate for pre-listing sales, cash buyers, divorce settlements, estate settlements. (901) 487-6989
__________________________________________________________________
ABOUT JO GARNER-MORTGAGE LOAN OFFICER: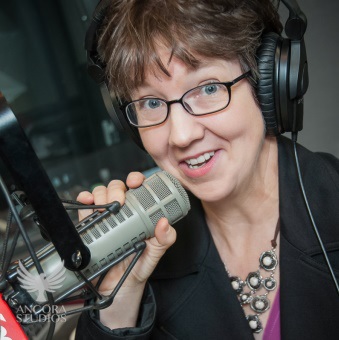 www.JoGarner.com (901) 482 0354 jo@jogarner.com twitter @jogarner NMLS# 757308
Jo describes her job description: "As a mortgage loan officer, my job is to give my client the benefits they want from their financing terms– listening to my client and determine what's of the most value to THEM– What is their comfort level on a house payment, how much are they comfortable paying down, what type of financing do they need to get the house they want to buy or refinance. Different clients have different priorities in life—some are buying their first home with very little down payment funds. Some are recovering from medical challenges, divorces or preparing to send children to college and some are embarking on a long term goal of buying properties to build rental income. Whatever their personal priorities are, my job is to put together a mortgage with comfortable terms that will help them achieve their goals."
Jo Garner is a mortgage officer with extensive knowledge in tailoring mortgages to her customers who are refinancing or purchasing homes all over the country. She offers conventional, FHA, VA or other loan programs for refinancing and purchases.
Jo can help you look at rent vs buy, when it makes sense to refinance, how to get the best deal on your home purchase financing.
Jo Garner has been in the real estate/financing business for over 20 years. She got her start in Portland, Maine where she first began her real estate career. She received her real estate education from the University of Southern Maine and was personally mentored in San Diego, California by Robert G. Allen, author of Nothing Down, Creating Wealth and The Challenge.
On moving back to West Tennessee in 1987, she went into business buying and selling discounted owner-financed notes secured on real estate. In 1990 Jo went to work for a residential mortgage company and has been a mortgage loan officer for over 20 years. Her goal is to offer excellent, affordable service to her customers, tailoring the loan programs to the specific needs of her clients.
In addition to her work in the mortgage field, Jo Garner is the primary sponsor and founder of Talk Shoppe in Memphis. www.TalkShoppe.com Jo is host of Real Estate Mortgage Shoppe and currently publishes on her blog www.JoGarner.com