Are you thinking about downsizing your home or your finances? Here's some important tips and strategies to make the process quicker, and less expensive on your finances too.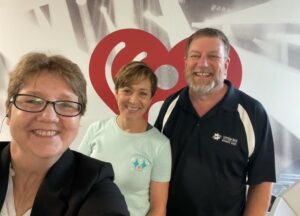 #JoGarner licensed mortgage originator NMLS# 757308 #MortgageExpert Host of Real Estate Mortgage Shoppe and Author of "Choosing the Best Mortgage-The Quickest Way to the Life You Want" www.JoGarner.com (901) 482-0354
#LeahAnneMorse, All Things New (organizing and moving company) 901 488-9733
#TaylorMorse Cartridge World of Collierville, TN
Subscribe for weekly Real Estate Mortgage Shoppe podcasts at www.JoGarner.com
(1st segment 9:06am to 9:15Am)
LET'S GET STARTED…(Jo) (Good morning, Memphis! Welcome to our internet listeners and podcast listeners across the 50 states! . Today is July 29th, 2023. Call us in the studio while we are live at 901 535-9732.You're on Real Estate Mortgage Shoppe. I'm your host, Jo Garner, Mortgage Loan Originator. You can connect with me at www.JoGarner.com. Our general topic: WAYS TO RIGHT-SIZE YOUR BUDGET & MORTGAGE-BEST WAYS TO DOWNSIZE TO A BETTER LIFE
Introducing Leah Anne Morse of All Things New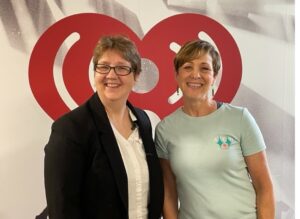 In the co-host chair we have Leah Anne Morse owner and crew leader for All Things New. Leah Anne and her dedicated team make organizing your move easy and even fun. They are friendly and have a time-efficient system that gets your packing and unpacking and the whole move as close to stress-free as you can get. They have done some big projects for me personally at my home and I have heard rave reviews from some of her other customers. Leah Anne Morse of All Things New, take a minute or so and tell us a little bit about yourself and what you do for your clients at All Things New. (Leah Anne has about a minute or so to intro herself and talk about what she does for her clients)
(Jo) As a mortgage loan originator, I have seen my clients up-size their home, downsize or even add to the number of homes they own. Here are the top four reasons I see my mortgage customers downsizing their homes.
#4. They buy a smaller home so they can take the profit on the sale of their former home to start a business or buy a vacation home for some recreation.
#3. They sell the large residence and take profits from sale of the bigger house and pay off debt.
-They want to be debt-free so they can enjoy retirement
– They want to be debt-free to put kids through college
– They want to be debt-free to be able to care for an elderly loved one
#2. The property is too big and too expensive to maintain.
#1. Divorce or relationship break-ups
Do you bring your elderly parents home with you to care for them or do you move in with them or do you all buy a bigger house?
Does the layout of your home work well for you and your family? Are you in close proximity to people and places that make living in your current location convenient? Do you have a good relationship with your neighbors?
Lydia Lovelace's story—Do You Love where you live and need to make changes but want to stay?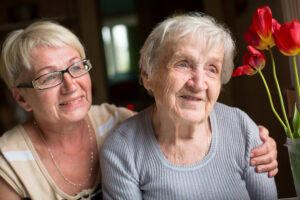 Lydia Lovelace (not her real name) called me with this dilemma-should I stay or should I go? Instead of downsizing after retiring, she invited her daughter and son-in-law to go in together to buy a larger home with a mother-in-law wing and sell Lydia's home.
The problem was that her daughter's family really liked the old home place, its land and the pond and woods out back and the layout of the house. Ms. Lovelace had a licensed contractor come out and look at the feasibility and costs of separate living unit to the existing homeplace so that Lydia could have her private space.
The family looked at other homes and got estimates on what it would costs with money down and payments per month on other homes with the right layout and proximity to work and shopping and doctor's offices. They compared these numbers to what it would costs to remodel and add the extra living space onto Lydia's existing home. The decision ended up being to make the modifications to the home and for everyone to live in remodeled existing home instead of moving.
They compared doing a cash out refinance on the home to get the funds to remodel or getting an interest-only home equity line of credit to cover the costs of remodeling. Since the daughter's family and Lydia's would be taking over the mortgage payments, the decision on how to finance the remodeling of the home would be a group decision.
Are you trying to decide how to downsize"? MAKE YOUR PLAN. LET'S WORK YOUR PLAN. IF THE DEAL WORKS FOR YOU TODAY, LET'S DO IT TODAY. I can make the mortgage process easy. Connect with me at www.JoGarner.com You can email me at Jo@JoGarner.com or call me at (901) 482-0354
(Jo) Leah Anne Morse of All Things New, you are the guru when it comes to packing and getting your customers moved to where they want to go. Take a minute or so to tell us the topics you plan to cover in the next segment of our show. (Leah Anne announces some of the topics she will be covering in the next segment.)
You're on Real Estate Mortgage Shoppe. I'm your host, Jo Garner, licensed mortgage loan originator. What do YOU want to accomplish with your mortgage? Connect with me at www.JoGarner.com When we come back, you will be hearing more from Leah Anne Morse of All Things New an organizing and moving business. We will also be hearing from her husband, Taylor Morse of Cartridge World of Collierville, TN. See you back in just a moment.
2nd segment is after 9:15 break from about 9:18Am to 9:30 AM break
LET'S TALK SHOP—TALK SHOPPE'S BUSINESS TIP FOR REAL ESTATE PROS:
It's time to talk shop with Talk Shoppe's Business Tip For Real Estate Professionals. Talk Shoppe is a marketing company offering free education and networking to anyone interested in real estate or in business or health and wellness. Talk Shoppe is made possible by the financial support of its sponsors. For more about Talk Shoppe, go to www.TalkShoppe.com (shoppe) For our Talk Shoppe Business Tip today we have Talk Shoppe sponsor Taylor Morse of Cartridge World of Collierville, TN. Taylor, thank you for helping me and so many other business people save 30% or more on our printing costs. You have helped us save on ink with your specially designed recycled ink cartridges. You also help your clients get the best printers that will save us money over time. Taylor Morse of Cartridge World of Collierville, what is your Talk Shoppe Business Tip for Real Estate Pros?
(Taylor gives his tip) Taylor Morse of Cartridge World of Collierville, TN (901) 853-3230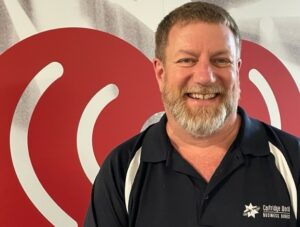 TIP: To save more ink or toner when printing, click Grayscale or Draft mode to cut your use by as much as 50%, also print in font that is small and thin such as Calibri, Arial and Times New Roman.

TOPICS BY LEAH ANNE MORSE. OF ALL THINGS NEW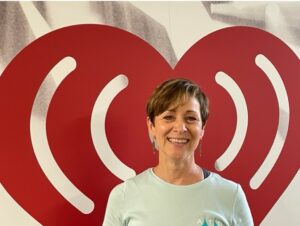 Create a moving timeline:

Break down the moving process into smaller tasks and allocate specific dates to accomplish them.

Begin planning at least two months before the move to have enough time for preparations.

Prioritize tasks like finding a new home, booking movers, and transferring utilities early in the timeline.

Create a checklist to track completed tasks and ensure nothing is overlooked.

Declutter and organize belongings:

Sort items into categories like keep, donate, sell, or discard.

Use online platforms to sell unwanted items, generating extra funds for the move.

Donate gently used items to charities or local organizations to help those in need.

Dispose of hazardous materials properly, following local regulations.

Pack strategically and hire your mover well in advance:

Start packing room by room, beginning with items you use less frequently.

Use appropriate packing materials, such as boxes that are the same size to make stacking in the truck more efficient, and cost effective.

Clearly label each box with its contents and the room it belongs to for easy unpacking.

Consider creating an inventory list to keep track of all your packed belongings.

Contact your moving company as soon as you have the date in mind, especially in the summer months when more families are moving due to school starting in the Fall.

Notify relevant parties of your move:

Submit a change of address form with the postal service to forward your mail to the new address.

Inform banks, credit card companies, and other financial institutions about your upcoming move to update your billing address.

Notify your employer, schools, and healthcare providers to ensure a smooth transition of services.

Transfer or cancel services:

Contact utility companies and your internet provider well in advance to schedule the transfer or disconnection of services on the appropriate dates.

Then contact the utility company at your new home, ensuring they are activated before your arrival.

Complete a final walkthrough:

Check all areas of your current home, including storage spaces and the garage, to ensure nothing is left behind.

Look for any damages that may need to be addressed before moving out.

Take photos of the property's condition for reference and documentation.
(3rd SEGMENT 9:35 AM)
TOPICS COVERED BY JO GARNER, LICENSED MORTGAGE OFFICER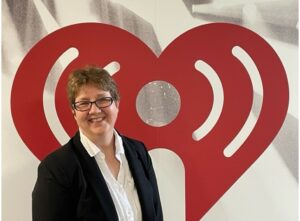 TWO MOST COMMON WAYS TO IMPROVE YOUR FINANCES FOR YOUR NEXT MOVE:
#1: Reduce Debt
#2: Increase Income
Financial triage to buy a home or get a mortgage usually involves Income to Qualify for the Mortgage, Funds to Close, and Credit.
BUDGET

Brenna and Brandon Bothem—A Better Life on a Budget but not Without Roadblocks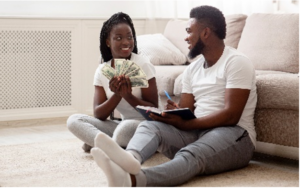 Brenna and Brandon were so different in some ways and so like-minded in other ways. Brenna lived life in full color as a graphic designer. She was happiest painting beautiful pictures and creating catchy videos and ads for business owners to promote their brands. Brandon, on the other hand, thought in a more concrete reality. As an engineer, he could vividly imagine creating something, but he thrived with math and measurements. Brenna and Brandon could both visual clearly a life they wanted together. They could see themselves, one day having ample funds to travel and experience being in cultures around the world. Brandon looked at their finances, shaking his head. "Our travel dreams will never come true unless we build that reality into our budget and our bank accounts."
Problems to overcome:
Rents were going up every year with no end in sight.
Competition was still with multiple offers from other would-be homebuyers on the home the Bothem's wanted. The Bothem's did not have enough money to close without emptying their emergency fund. The payment on the houses they wanted would blow their budget and they would never be able to get ahead. But, renting was not an option either because the increasing rents were breaking their budget too.
Brenna and Brandon were renting and paying more and more each year to the landlord . With rent rates soaring around the country with no end in sight, Brandon and Brenna Bothem connected with local realtor and a loan officer to buy a house. After making several offers over a period of a couple of months, the Bothems finally got their offer accepted.
The loan officer showed the Bothem's a way to get qualified with down payment assistance program, leaving money for them to move and keep an emergency fund.
Brenna and Brandon had a clear vision of what they wanted their life to look like and the house they purchased was not their dream home. "We can make it beautiful," Brenna told the realtor. "It is just the leverage we will need one day when we move up toour dream home,"Brandon stated hopefully. The house was a little smaller than they originally wanted but they planned to finish out the area above the garage for Brenna to have a small studio. Brandon would have the garage to work on projects.
Before Brenna and Brandon started shopping for houses, they charted every expense over the last six months, listing the expense in designated categories. To reduce their expenditures without giving up their quality of life, the two of them thought outside the box for ways to find what they needed at bargain prices. They talked with friends about bartering some services to avoid having to pay cash for them. They found ways to enjoy movie night at home with friends instead of going out to eat and to a theater. It turned out to be more fun meeting a home with friends than everyone driving to a restaurant and the to a theater or other event.
Before too long, Brenna and Brandon had a hefty emergency fund. They set up for some automatic bill-paying services. They agreed to give to their church and charity 10% of their earnings. They ask their employers to take another 10% of their earnings to go straight to a 401K retirement account and savings. The other 80% of their funds, they paid their bills and, each month they concentrated on paying off their credit cards. The pain and frustration they felt when they started budgeting turned into a swelling sense of confidence. The Budget project was becoming fun, like a game they were winning.
One day, if they took care of the house and continued saving their money, they would be able to afford the much bigger home in a different neighborhood. They joined a travel club and started taking occasional vacations at bargain prices with friends.
2. Funds to Close:
Grab your shovel and let's go treasure hunting. You can try sinking your shovel into these places to search for pay dirt
Down payment assistance programs for home buyers
Family gifts
Borrowing against a 401K or other investment asset
Cash value on a life insurance policy
Cash out refinance on a different property
What do YOU want to accomplish with YOUR mortgage?
I can make the home purchase or refinance loan easy for you.
It is EASY to get started. Just call or text me at 901 482-0354
Email me at Jo@JoGarner.com
Or connect at www.JoGarner.com
4th segment following 9:45 am break about 9:48 to 9:56 am
REAL ESTATE TIP OF THE WEEK
TAYLOR MORSE OF CARTRIDGE WORLD OF COLLIERVILLE, TN (about 1 minute)
Don't buy a printer without consulting with Taylor Morse of Cartridge World in Collierville 901 853-3230 Taylor shares the story of a client who was going to pay $86 for an ink cartridge that fit her printer. The cartridge for this printer would only do a few hundred pages of printing. Taylor suggested a $118 good quality printer that uses a different type ink cartridge that would give the customer 6800 pages.
Taylor Morse of Cartridge World of Collierville can help you find the right printer and the right ink cartridges to save you 30% of more on your printing costs.
Taylor Morse, Cartridge World of Collierville (901) 853-3230
Leah Anne Morse can give a tip (about 1 minute)
Bonus tip:
Forward your new address to friends, family, and important contacts.

Gather important documents, such as IDs, passports, medical records, and insurance policies, and keep them in a safe and easily accessible place during the move.

Plan for the well-being of pets during the move, whether it's finding pet-friendly accommodations or arranging pet care during moving day.
Jo Garner's mortgage tip:
Lenders give the best mortgage interest rates and terms on "owner-occupied" home purchase loans. "Owner-occupied" simply means that the people buying the home plan to live in it.
But there is a situation in which lending rule maker Fannie Mae allows you to buy a home as an owner-occupied residence, even though you don't plan to live in it.
This exception is when you are buying a home for elderly parents. This loan option is sometimes referred to as the Family Opportunity Mortgage.
Connect with me at (901) 482-0354 Jo@JoGarner.com www.JoGarner.com
ANNOUNCEMENTS FROM SPONSORS:
Talk Shoppe offers free networking & education to anyone interested in real estate or in business or in health and wellness. Talk Shoppe meets every Wednesday 9A-10A CT at Concorde Career College 5100 Poplar the 1st floor in the Memphis Clark Tower and also on zoom. Go to www.TalkShoppe.com and click the Events tab for the link to get into the event online. This Wednesday August 2nd, 2023 Realtor Sherry Harbur of Harbur Realty will be presenting "Detouring Capital Gains Taxes on Your Real Estate Investments" Sherry Harbur offers her expertise for real estate investors wanting to purchase rental properties or commercial properties.
Talk Shoppe could not offer the free educational networking events free to our community without some very giving sponsors. Thank you to Talk Shoppe sponsor Vincent Demps, Private Investigator with Masterchek. He can help your company with the latest protection from cyberattacks. Vincent Demps can investigate workmans comp insurance fraud and more. Connect with Vincent Demps at masterchek.com (spelled "master" c-h-e-k.com)
Thank you to Talk Shoppe sponsors our real estate attorneys Rob Draughon and Shelley Rothman of Griffin, Clift, Everton and Maschmeyer. For your home purchase or refinance, connect with Rob or Shelley at 901 752-1133.
Subscribe to get weekly Real Estate Mortgage Shoppe podcasts with show notes at www.JoGarner.com
5. Real Estate Mortgage Shoppe reminds you to MAKE YOUR PLAN. LET'S WORK YOUR PLAN. IF THE DEAL WORKS FOR YOU TODAY, DO IT TODAY.
LEGAL STUFF: SPECIAL NOTE: REAL ESTATE MORTGAGE SHOPPE RECOMMENDS THAT YOU CONSULT WITH A FINANCIAL, LEGAL OR OTHER CERTIFIED, LICENSED PROFESSIONAL BEFORE ACTING OR INVESTING ON ANYTHING YOU HEAR OR SEE FROM THE CONTENT ON THIS SHOW OR BLOG POSTS. THE INFORMATION WE SHARE ON REAL ESTATE MORTGAGE SHOPPE IS GENERAL IN NATURE MEANT FOR GENERAL EDUCATIONAL PURPOSES ONLY AND NOT AN OFFER TO LEND.. ALL EXAMPLES GIVEN FOR ILLUSTRATION PURPOSES ON REAL ESTATE MORTGAGE SHOPPE AND ARE BASED ON TRUE STORIES BUT WE USE FICTIONAL CHARACTERS AND DO NOT DIRECTLY REFLECT REAL PEOPLE OR EXACT DETAILS IN ANY OF THE SITUATIONS.
QUOTE CORNER "You can't reach for what is in front of you until you let go of what is behind you." Anonymous
____________________________________________________________________________________
REJOINDERS:
Steve Richman, "That PMI Guy" with Genworth Mortgage Insurance in Raleigh, NC

Jackie Woodside, Marlboro, Massachusetts, author of "Calming the Chaos"

Miranda Griffin, CEO of www.healthymidsouth.net (Juice Plus-your daily dose of raw fruits & vegetables conveniently in a capsule)
"Moving on Up" theme from The Jeffersons; "Moving Out" by Billy Joel. "Get Ready" by the Temptations; "Taking Care of Business" by Bachman Turner Overdrive for the Talk Shoppe Business Tip for Real Estate Pros
PICK UP YOUR COPY OF "CHOOSING THE BEST MORTGAGE-THE QUICKEST WAY TO THE LIFE YOU WANT" by: JO GARNER
An essential guide for real estate professionals and their customers.
Now on Amazon and Barnes and Noble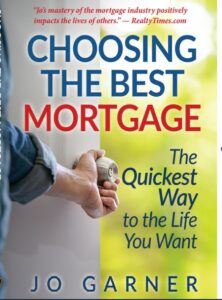 ---
ABOUT LEAH ANNE MORSE OF ALL THINGS NEW
(901) 488-9733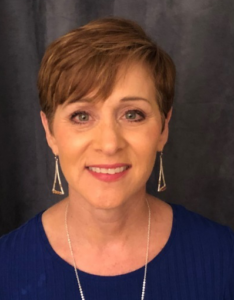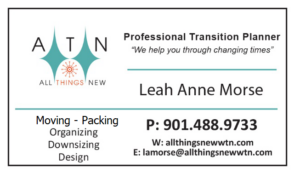 ORGANIZING YOUR HOME AND OFFICE
ORGANIZING YOUR MOVE
MOVING YOU FROM HERE TO THERE
---
ABOUT JO GARNER-MORTGAGE LOAN OFFICER: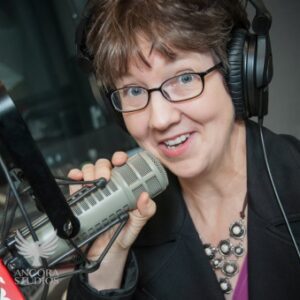 WHAT DO YOU WANT TO ACCOMPLISH WITH YOUR MORTGAGE?
www.JoGarner.com (901) 482 0354 jo@jogarner.com twitter @jogarner NMLS# 757308
(currently working with Cardinal Financial Company, Limited Partnership NMLS #66247 equal housing opportunity 2645 Appling Rd 102 Memphis, TN 38133 ) Online loan application https://online.cardinalfinancial.com/#/p/apply/jogarner
www.cardinalfinancial.org for licensing info www.nmlsconsumeraccess.org/EntityDetails.aspx/company/66247 "Whatever YOUR personal priorities are, my job is to help you get the mortgage terms that will give you bragging rights when you talk about it and help you score on hitting your goals ."
As a mortgage loan officer, my job is to help you get to the benefits you want from your financing terms. What is most important to you? I can help you find the financing terms that will help you get to what you want. What is your comfort level on a house payment? How much are you comfortable paying down,? What type of financing do you need to get the house you want to buy or refinance?
Different clients have different priorities in life—some are buying their first home with very little down payment funds. Some are recovering from medical challenges, divorces or preparing to send children to college and some are embarking on a long term goal of buying properties to build rental income."
Jo Garner is a mortgage officer with extensive knowledge in tailoring mortgages to her customers who are refinancing or purchasing homes all over the country. She offers conventional, FHA, VA or other loan programs for refinancing and purchases.
Jo can help you look at rent vs buy, when it makes sense to refinance, how to get the best deal on your home purchase financing.
Jo Garner has been in the real estate/financing business for over 25 years.  She grew up in West Tennessee and got her start in real estate in Portland, Maine where she first began her real estate career. She received her real estate education from the University of Southern Maine  and was personally mentored in San Diego, California  by Robert G. Allen, author of Nothing Down, Creating Wealth and The Challenge.
On moving back to West Tennessee in 1987, she went into business buying and selling discounted owner-financed notes secured on real estate.  In 1990 Jo went to work for a residential mortgage company and has been a mortgage loan officer for over 25 years.  Her goal is to offer excellent, affordable service to her customers, tailoring the loan programs to the specific needs of her clients. 
In addition to her work in the mortgage field, Jo Garner  is the primary sponsor and founder of Talk Shoppe in Memphis. www.TalkShoppe.com Jo Garner also host the radio show Real Estate Mortgage Shoppe airing on News Radio AM 600 WREC and iHeart Radio with podcasts and show notes published on www.JoGarner.com Pick up Jo Garner's book on Amazon or Barnes and Noble "Choosing the Best Mortgage-The Quickest Way to the Life You Want"