Today we will be talking about how real estate historically has helped build wealth for families in good times and rough times. I will share some stories of how people were heroes for their families using gifts of equity. Others were able to give of themselves and some of their wealth toward good causes and how the wealth in the house gave back to the homeowner to cover expenses to care for them in their old age. Tom King, our expert appraiser will be showing us the tug-of-war with values and supply and more on foreclosures.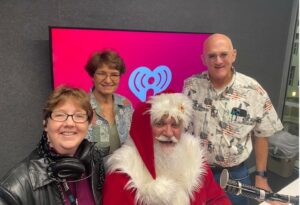 What do YOU want to accomplish with YOUR mortgage? Make your plan. Let's work your plan. If the deal works for you today, let's do it today. Call me and let's explore your financing options. Subscribe and get weekly Real Estate Mortgage Shoppe podcasts and show notes by going to www.JoGarner.com
To listen to today's show please click below!
To Your Success,
Jo Garner, Mortgage Loan Originator (901) 482-0354 Jo@JoGarner.com www.JoGarner.com
LET'S GET STARTED…
(Jo) (Good morning, Memphis! Welcome to our internet listeners and podcast listeners across the 50 states! You're on Real Estate Mortgage Shoppe. I'm your host, Jo Garner, Mortgage Loan Officer. You can connect with me at www.JoGarner.com. Our general topic is Wealth Through Homeownership-   Empowering You to Give Gifts That Keep On Giving. Subscribe to get Real Estate Mortgage Shoppe weekly blogposts with podcasts at JoGarner.com Call us while we are live today October 15th, 2022 at 901 535 9732.
INTRODUCING TOM KING, APPRAISER WITH BILL KING COMPANY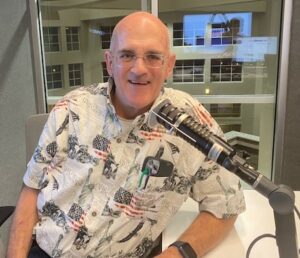 Back in the studio we have Tom King, real estate appraisal expert with Bill King Company. Tom gives us his insights on where our real estate values are going here in the Mid-South. With over 40 years experience appraising homes in Shelby, Tipton and Fayette Counties in Tennessee, I believe Tom, you know more than a thing or two about real estate in these parts. As a skydiver, you have seen it from the sky and from the ground. You have probably been in a house on every street at some time or other. (Tom takes two or three minutes or so to introduce himself and talk about what he does for his clients and other comments about the current market ) (Tug of war with values and supply. More foreclosures coming on market that will create more supply which could put a downward push on prices. Twenty million people paying utilities late) 50% of CEOs say they plan to lay off workers in 2023. If you can afford to buy a home you can get a fixed rate mortgage that has a Principal and Interest payment that does not change. If mortgage rates go down in the market later, you can always refinance. If mortgage rates continue to go up, you can enjoy the lower rate that you locked in when you bought your house.)
(Jo) Last night I was looking at some month-over-month charts from Memphis Area Association of Realtors and from some real estate data companies. If you want to buy a home or know someone who does, the probability is MUCH greater today that you will find the house you want and be able to buy it without paying too much over the list price. It is still a competitive market with high demand and not enough homes for sale, but I am seeing sellers be more willing to do some repairs and sometimes will pay closing costs for the buyer again. (Not always but more often.)
Here are predictions from big data companies:
Zillow, CoreLogic and Freddie Mac said last week that they predict home values across the country will increase by 4% or less in 2023. Fitch Ratings, Morgan Stanley, and Moody's Analytics predict home values will drop 5% to 10% in 2023.
Rising mortgage rates are contributing to price corrections. Inflation—NOT THE FEDERAL RESERVE- is the biggest reason mortgage rates have gone up 3 points since the beginning of the year. However, just like a miracle pill that makes you sick before you get better, the Fed needs to raise THEIR FED RATE to slow down the economy, moving us closer into a recession in order to pull down inflation.
I agree with Tom that there is a tug-of-war going on. From the mortgage desk, we are seeing two basic outcomes both centered on inflation. If we can get inflation down in the first quarter of 2023, the likelihood of home values continuing to go up 3% to 4% is greater than if inflation keeps pushing mortgage rates higher. If we can't get inflation down, mortgage rates are likely to keep rising which can cause home prices to decline.
For our listeners who want to buy a home, you have a window of opportunity like we have not seen in a couple of years. Sellers are still getting multiple offers on their homes but not as many offers and not as quickly. Historically, after school starts more homes are available for sale. Even though rates are higher than they were last year, they are still affordable for some homebuyers. Here is some wisdom I can share from some of my mortgage clients:
Don't buy a house unless you can comfortably afford it. I have seen clients rearrange other debt to make room to afford the house they wanted. Leave emergency funds even if we need to get down payment assistance for you.

If you are only going to live in the geographic area for a year or two, consider renting. When you buy a home, values tend to go up over time. The more time you live there, the more chance of building more value you have.

I did some research to compare how much home values in the United States went up from 1967 to 2022 vs how much inflation we averaged over the same period. Home values increased 868% vs only about 4% average inflation during this same period. If you bought a nice big home in 1967 for $100,000, it would be worth about $968,000 today.)
What do YOU want to accomplish with YOUR mortgage? Make your plan. Let's work your plan. If the deal works for you today, let's do it today. Connect with me and let's explore your options. (901) 482-0354 www.Jo.Garner.com
Tom King makes comments before we go to 9:15 am break
You're on Real Estate Mortgage Shoppe. I'm your host, Jo Garner, Mortgage Loan Officer. What do YOU want to accomplish with your mortgage? Make your plan. Let's work your plan if the deal works for you today, let's do it today. Connect with me at JoGarner.com. When we come back you will be hearing more from Tom King, expert real estate appraiser. Also joining us is Jo Rook, a real estate investor and Healing and Wellness Director at Church of the Harvest in Olive Branch, MS. Santa Claus is checking in with Real Estate Mortgage Shoppe too, so be good. We will see you back in just a moment….
2nd segment is after 9:15 break from about 9:18Am to 9:30 AM break
It's time to talk shop with Talk Shoppe's Business Tip For Real Estate Professionals. Talk Shoppe is a marketing company offering free education and networking to anyone interested in real estate or in business or health and wellness. Talk Shoppe is made possible by the financial support of its sponsors. For more about Talk Shoppe, go to www.TalkShoppe.com (shoppe) For our Talk Shoppe Business Tip today we have sponsor , Rev. Jo Rook, a real estate investor and Director of Healing and Wellness at Church of the Harvest in Olive Branch, MS. Jo, thank you for your contributions and dedication to our community. You have a lot of wisdom and knowledge about the principles of healing and giving. What is our Talk Shoppe Business Tip for Real Estate Pros today?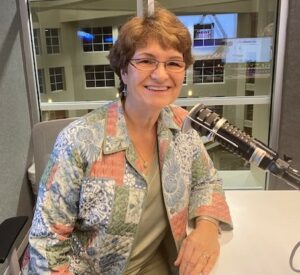 (Reverend Jo Rook shares her tip/principle) Seed Time and Harvest. Sow by giving –helping a stranded motorist, giving to someone who is in need or just giving a smile with someone.
Join Reverend Jo Rook for the Healing Service she will be holding at Church of the Harvest 14704 Hwy 302 Olive Branch, MS
Friday October 21, 2022 6:30p to 8:30 p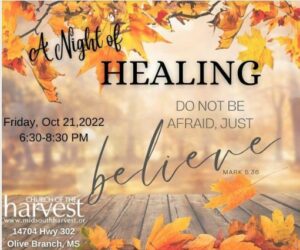 SPECIAL TIP FROM A VERY SPECIAL GIVER—SANTA CLAUS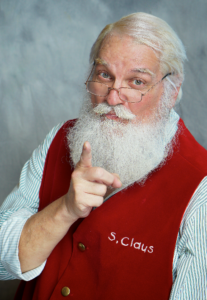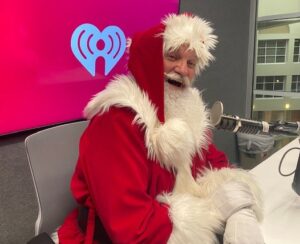 Santa Claus dropped into the Real Estate Mortgage Shoppe studio for a few minutes. He shared his story of how his giving ministry got started
QUICK FACTS
Saint Nicholas
c. 280
December 6, 0343
Patara, Turkey
Myra, Turkey
St. Nicholas of Myrna
Santa (Saint Nicholas) became an orphan early in life. His parents left him quite a bit of money as an inheritance. Nicholas thought, "How can I put this money to good use?"
There were three young women in his village who needed and wanted to get married but their father was poor and did not have enough money to pay their dowry which was required for a maiden to marry. It was a sad situation for these young women.
Nicholas decided to help them anonymously. One night he sneaked over to the man's house where his daughters were sleeping soundly in their bedroom Nicholas slipped up to the window and saw the young women's stockings hanging there to dry. He slipped enough gold coins into the stockings to provide the dowry they needed to get married.
This was the start of the regular giving that Nicholas begin doing. He later was named a saint and is known as St Nicholas and also Santa Claus. His tradition of giving has lived on and expanded all over the world.
Today Santa Claus announced that he wants to visit the people of Memphis at the home and office, events and parades. You can book Santa Claus at your holiday event by reaching out to Santa's local agent—Charles Bohannan at 901 619-6534 and at HOHOONTHEGO50@GMAIL.COM
TOPICS COVERED BY TOM KING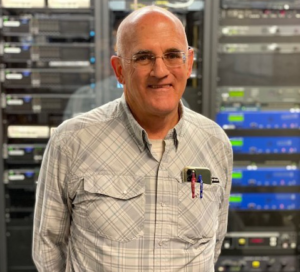 Talk about what changes you are seeing in the real estate market today?

What opportunities do you see for buyers and sellers in this market?

What do your predict through 2023 for our Mid-South real estate market?
________________________________
3rd segment following 9:30 break about 9:35 am to 9:45 am
TOPICS COVERED BY JO GARNER, LICENSED MORTGAGE LOAN ORIGINATOR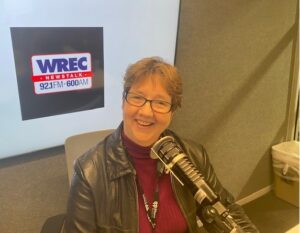 THE POWER THAT HAVING WEALTH IN REAL ESTATE OFFERS TO GIVERS
Jack Redden was a former World War II veteran and retired mental health counselor. Jack was a big giver. After he retired from the mental health field, he had enough money and even more time to give others. During the week, Jack attended business networking groups. People in these groups loved Jack and trusted him as a friend. When someone in the group was going through a rough time with a divorce, job loss, stress or loss of a loved one, Jack invited them to coffee. At the coffee shop, Jack would listen and be a friend. When asked, he would give wise and caring advice to the person seeking his help.
Every year during the holidays Jack Redden would remind us at our Talk Shoppe to take time to spend during the holiday season with someone who was alone or someone who was suffering a loss. Jack passed away in 2012, but we still remember his challenge. So now you have Jack's Challenge. Who do you know in your circle that is alone or going through a tough time? Invite that person out to coffee and spend time with them. You may never know this side of heaven the positive difference it will make.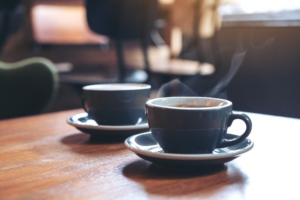 THE POWER OF REAL ESTATE TO GIVE BACK AGAIN AND AGAIN TO THE OWNER-THE HARLINGTON'S STORY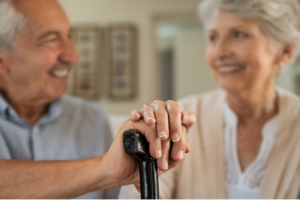 Harry and Helen Harlington committed many years ago to put others first, including their own family members. Time after time financial challenges, physical illnesses and other of life's storms tried to blow this family off course. Each time the Harlington's regrouped and continued to put other's interest first. This forced them to think of creative solutions and take action.
The first time I met Mr. and Ms. Harlington was about 25 years ago when they were buying a home. They wanted a 30 year fixed rate mortgage so that they could afford to help their children who were finishing up college. The Harlington's set up a system to make extra payments to try and pay off the mortgage early.
Then mortgage rates dropped. Mr. Harlington and I explored some refinance scenarios with a much lower mortgage rate than he was currently paying and on a 15 year term, which would automatically eliminate over 5 years off the mortgage. Mr. Harlington could do long math in his head. Before I could print out for him the benefits of cutting the interest by over a point and dropping over 60 payments off the loan payoff, Mr. Harlington already could see how easier and fast he could get this mortgage paid off sooner rather than later.
A few years later Mr. Harlington called me with some very bad news he had received from his doctor. By this time the shorter 15 year mortgage term had allowed him to significantly pay down the balance on his mortgage. He had saved a LOT of money doing this.
But, true to his commitment to put others first, he gave up his desire to pay off the mortgage completely, and instead, looked at taking the smaller balance left and refinance to a still low rate but longer 30 year term. The payments would BE drastically lower than he was paying so that, if he should pass away before his wife, she would be able to easily make the payments on the remaining mortgage and leave plenty in the budget to pay for her personal care and keeping up the house.
The Harlington's enjoyed building wealth by owning their own home. In the end, the house gave back to the Harlington's the ability to cut monthly expenses and use the income to allow them to stay safely and comfortably in their own home with personal caregivers. Their house was one of many gifts that kept on giving.
THE POWER OF WEALTH IN REAL ESTATE TO MAKE YOU THE HERO PROVIDER TO YOUR FAMILY
DIVORCED, REMARRIED WITH CHILDREN. "I WANT TO PROVIDE WELL FOR MY CHILDREN & ONE DAY MY GRANDCHILDREN." Kaylen Kraemen's Story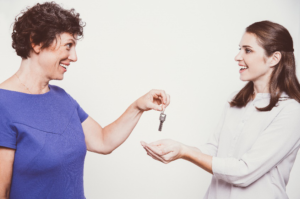 Kaylen recalls, "Those were tough years for my daughter KeKe. The divorce was hard on me and she was just a little girl going through a rough time too. Then I remarried and things were better but I always wanted to help my daughter and one day my grandchildren in ways I could not do when I was a struggling single parent."
Now Kaylen Kraemer's daughter was grown and about to be married. Kaylen knew the perfect gift to give her daughter—the house where Keke had grown up. Kaylen still owed on a mortgage for about 30% of the value of the home. She had kept the home to rent to tenants after remarrying and moving in with her new spouse. Now Kaylen could greatly help her daughter get a head start in her new marriage. A gift of equity was a way that Kaylen could help her daughter and hopefully her future grandchildren have a better life.
Kaylen and KeKe signed a home purchase agreement with Kaylen selling the home to KeKe for price just high enough to cover the small mortgage Kaylen still owed and to cover closing costs. KeKe got approved for a mortgage. The mortgage company showed the money down coming from KeKe's mother in the form of a Gift of Equity. This allowed Kaylen to pay off the mortgage on that property and her daughter's down payment and closing costs were paid for by Kaylen as a gift of equity.
Here are some rules that you need to consider when using a gift of equity to pay down payment and costs for a loved one buying a home from you:
From themortgagereports.com A gift of equity occurs when the home seller agrees on a price significantly lower than the home's appraised value.The difference between the value of the home and the sale price is the 'gift.' It's typically put toward the buyer's down payment.This is not the same as a motivated seller agreeing to a low price because they're desperate to sell. Rather, it's when the seller has a personal connection to the buyer and wants to help them out.Assuming the buyer needs a mortgage, they'll have to follow the lender's rules regarding gifts of equity. Here's what you need to know to make this arrangement work.
Gift of equity vs. down payment gift
This article is about a gift of equity rather than a cash down payment gift.
What's the difference? A gift of equity involves the home's seller. It requires them to agree on a below-market purchase price in order to 'gift' their equity to the buyer for a down payment.
A cash down payment gift, on the other hand, does not involve the seller. In fact, the seller is not allowed to give a cash down payment gift. Rather, this is money gifted by a family member or close relation of the buyer who wants to help them afford a home.
If you're looking for information on cash down payment gifts, you should read this article instead. If your situation involves a true gift of equity, read on.
Who can give a gift of equity?
Obviously, there aren't many (if any) sellers who would give gifts to total strangers. So a gift of equity almost always occurs within families.
Indeed, for a gift of equity on an FHA loan, the Federal Housing Administration says: "Only family members may provide equity credit as a gift on property being sold to other family members."
Other lenders and agencies may be a bit less strict. For example, Fannie Mae (one of the agencies that regulate conventional loans) says these transactions can occur between:
"… the borrower's spouse, child, or other dependent, or by any other individual who is related to the borrower by blood, marriage, adoption, legal guardianship; or

a fiancé, fiancée, or domestic partner"
If you don't want a loan guaranteed by the federal government, Fannie Mae, or Freddie Mac, you may be able to find a lender that will allow a gift of equity from someone who isn't a family member or that closely associated. But your application will raise red flags and you can expect closer scrutiny.
Verify your mortgage eligibility (Oct 14th, 2022)
Gift of equity rules
To be eligible for a gift of equity, the buyer and seller both have to meet the mortgage lender's requirements.As explained above, the buyer and seller need to have an eligible relationship (these transactions typically happen within families).And, importantly, the seller must certify that the gift of equity is a true gift and not a disguised loan that will have to be repaid.
All such gifts require a letter from the seller setting out the arrangement. The gift of equity letter must include:
The seller's name, address, and phone number

The value of the gift (dollar amount)

The nature of the relationship between the buyer and seller

A clear statement that no repayment of the gift funds is ever required
You may be able to find templates for these letters online. Beyond that, rules vary by type of mortgage and from lender to lender.
Government-backed loans
FHA allows gifts of equity as long as the home is being sold from one family member to another. VA and USDA loans don't require a down payment, so equity gifts are rare.
The USDA says, "The gift of equity must be expressed as a reduction to the sales price," meaning you cannot receive cash-back closing.
We scoured the VA website but could not find references to equity gifts. If you're using a VA loan, check with your lender to see whether it allows equity gifts and what the rules are.
Conforming loans
Fannie Mae allows gifts of equity as long as the buyer and seller are related by blood, marriage, or legal guardianship. In addition, the home being purchased must be the borrower's primary or second home; no rentals or investment properties allowed.
Fannie also says the gift of equity can be used to pay the borrower's upfront closing costs as well as their down payment.
Freddie Mac says, " … a gift of equity is an eligible source of funds for a Mortgage secured by a Primary Residence or second home provided … the funds are from a Related Person."
However, Freddie specifies that if your down payment is over 20%, at least 5% must come from "the borrower's personal funds." And gifts cannot be used when buying an investment property.
Other conventional mortgages
If you don't want a mortgage that's backed by the government or that conforms with Fannie and Freddie's rules, your loan deal will be a matter for you and your lender. You can agree on terms that you both like within a wider regulatory framework." www.themortgagereports.com
4th segment following 9:45 am break about 9:48 to 9:56 am
REAL ESTATE TIP OF THE WEEK ( Jo Rook offers another 1 minute or so tip or principle about giving
Tom King offers tip –about a minute or so)
Jo Garner Don't buy a house if you can't comfortably afford the payment. If the monthly payment would crimp your budget, look for ways to create more income or less debt. Can you rearrange other debts that you carry to lower the payment required each month to make more room for the house note? Will owning the house reduce other expenses like child care if you are living closer to family members who can help you care for your children? If you own your own business, can you move your business location to your home and eliminate the office space you were renting? (Check zoning and neighborhood covenants and restrictions)

Leave adequate emergency funds in place. We can explore down payment assistance and other funds to lower move-in costs.

If you are trying to decide to Buy a Home vs Rent, consider how long you plan to live in the geographic area. If you do not plan to stay in the area for than 2 or 3 years, renting may be your best option. Home values can go up and down over time just like other assets. In a volatile market, your chance of building value increases over time.
(I did some research to compare how much home values in the United States went up from 1967 to 2022 vs how much inflation we averaged over the same period. Home values increased 868% vs only about 4% average inflation during this same period. If you bought a nice big home in 1967 for $100,000, it would be worth about $968,000 today.)
ANNOUNCEMENTS:
Talk Shoppe offers free networking & education to anyone interested in real estate or in business or in health and wellness. Talk Shoppe meets every Wednesday 9A-10A CT at Concorde Career College 5100 Poplar Ave 1st floor Memphis, TN (Clark Tower). You can also join the even on zoom. Go to www.TalkShoppe.com and click the Events tab for the link to get into the event online. This Wednesday October 19th 2022 9A CT "Yoga & Social Emotional Learning in the Classroom presented at Talk Shoppe by Shawandra Ford, Founder and Owner of BRWNSKN Yoga
Thank you to these sponsors who make Talk Shoppe's free networking and education free to our community. Talk Shoppe could not offer the business building tools they offer without the special sponsors who contribute .
Thank you to Brett Carter of Servicemaster by Cornerstone Brett cleans up and restores your home or office after a fire, flood, biohazard Don't go it alone. Call Cornerstone. Brett Carter at 901 832-6005
Thank you to Taylor Morse of Cartridge World in Collierville. To save 30% or more on your printing costs with his recycled cartridges, contact Taylor Morse at 901 489-9565
4. Subscribe at www.JoGarner.com and you can get our weekly blog posts with podcasts conveniently in your inbox.
5. Real Estate Mortgage Shoppe reminds you to MAKE YOUR PLAN. LET'S WORK YOUR PLAN. IF THE DEAL WORKS FOR YOU TODAY, DO IT TODAY.
LEGAL STUFF: SPECIAL NOTE: REAL ESTATE MORTGAGE SHOPPE RECOMMENDS THAT YOU CONSULT WITH A FINANCIAL, LEGAL OR OTHER CERTIFIED, LICENSED PROFESSIONAL BEFORE ACTING OR INVESTING ON ANYTHING YOU HEAR OR SEE FROM THE CONTENT ON THIS SHOW OR BLOG POSTS. THE INFORMATION WE SHARE ON REAL ESTATE MORTGAGE SHOPPE IS GENERAL IN NATURE MEANT FOR GENERAL EDUCATIONAL PURPOSES ONLY AND NOT AN OFFER TO LEND.. ALL EXAMPLES GIVEN FOR ILLUSTRATION PURPOSES ON REAL ESTATE MORTGAGE SHOPPE AND ARE BASED ON TRUE STORIES BUT WE USE FICTIONAL CHARACTERS AND DO NOT DIRECTLY REFLECT REAL PEOPLE OR EXACT DETAILS IN ANY OF THE SITUATIONS.
QUOTE CORNER: St. Francis of Assisi "For it is in giving that we receive."
____________________________________________________________________________________
REJOINDERS:
Clint Cooper of Redeemers Group
Ed Hill of Masters Roofing.
Eve Sotiriou of Waterville, Maine
Transitional Music: "Gift of a Friend" by Demi Lovatot;" "Higher Love" by Whitney Houston; "You Raised Me Up" by Josh Groban; "Taking Care of Business" by Bachman Turner Overdrive for the Talk Shoppe Business Tip for Real Estate Pros
PICK UP YOUR COPY OF "CHOOSING THE BEST MORTGAGE-THE QUICKEST WAY TO THE LIFE YOU WANT" by: JO GARNER
An essential guide for real estate professionals and their customers.
Now on Amazon and Barnes and Noble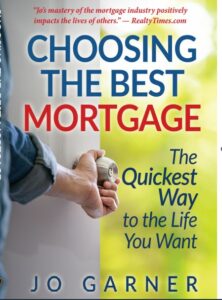 ABOUT JO ROOK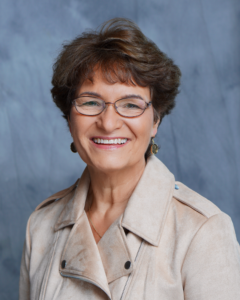 Rev. Jo Rook, Director of Healing at Church of the Harvest in Olive Branch, MS. loves the Lord and ministers divine healing to others. Her teachings include videos "Let's Chat Healing", interviewing others in "Healing Belongs to You" plus writing for "Healing Messages". She is a teacher, preacher, writer and real estate investor. Jo Rook serves from her heart with a genuine love for people. She encourages others that "You Might As Well Be Awesome". View her teachings at http://midsouthharvest.org/healing or www.JoRook.com
ABOUT SANTA CLAUS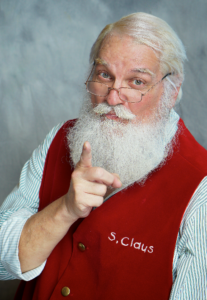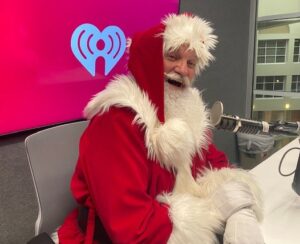 Santa Claus, also known as Father Christmas, Saint Nicholas, Saint Nick, Kris Kringle, or simply Santa, is a legendary[1] character originating in Western Christian culture who is said to bring children gifts on Christmas Eve of toys and candy or coal or nothing, depending on whether they are "naughty or nice".[2][3] He supposedly accomplishes this with the aid of Christmas elves, who make the toys in his workshop, often said to be at the North Pole, and flying reindeer who pull his sleigh through the air.[4][5] Wikipedia
To book Santa Claus at your home, office or event this Christmas season, contact Santa's booking agent Charles Bohannen at HoHoOnTheGo50@gmail.com Book early because Santa is a busy celebrity during the holidays.
ABOUT TOM KING, REAL ESTATE APPRAISER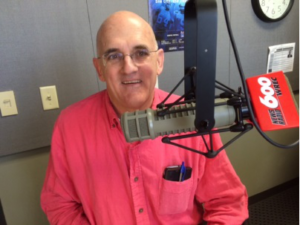 Tom is a well- respected and sought after appraiser in Memphis, Tennessee.  He is a second generation appraiser with 40 years of experience.  He has been elected to the Memphis Area Association of Realtors Board of Directors three times.  
Tom is a certified residential appraiser in Tennessee.  He have appraised over 20,000 homes in his career.  A graduate from the University of Tennessee with a degree in real estate, Tom is also a Certified Relocation Professional (CRP).  Tom also has vast experience in dealing appraising real estate for pre-listing sales, cash buyers, divorce settlements, estate settlements. (901) 487-6989
ABOUT JO GARNER-MORTGAGE LOAN OFFICER: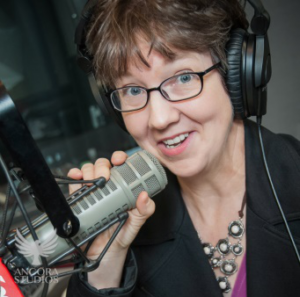 WHAT DO YOU WANT TO ACCOMPLISH WITH YOUR MORTGAGE?
www.JoGarner.com (901) 482 0354 jo@jogarner.com twitter @jogarner NMLS# 757308
(currently working with Cardinal Financial Company, Limited Partnership NMLS #66247 equal housing opportunity 2645 Appling Rd 102 Memphis, TN 38133 ) Online loan application https://online.cardinalfinancial.com/#/p/apply/jogarner
www.cardinalfinancial.org for licensing info www.nmlsconsumeraccess.org/EntityDetails.aspx/company/66247 "Whatever YOUR personal priorities are, my job is to help you get the mortgage terms that will give you bragging rights when you talk about it and help you score on hitting your goals ."
As a mortgage loan officer, my job is to help you get to the benefits you want from your financing terms. What is most important to you? I can help you find the financing terms that will help you get to what you want. What is your comfort level on a house payment? How much are you comfortable paying down,? What type of financing do you need to get the house you want to buy or refinance?
Different clients have different priorities in life—some are buying their first home with very little down payment funds. Some are recovering from medical challenges, divorces or preparing to send children to college and some are embarking on a long term goal of buying properties to build rental income."
Jo Garner is a mortgage officer with extensive knowledge in tailoring mortgages to her customers who are refinancing or purchasing homes all over the country. She offers conventional, FHA, VA or other loan programs for refinancing and purchases.
Jo can help you look at rent vs buy, when it makes sense to refinance, how to get the best deal on your home purchase financing.
Jo Garner has been in the real estate/financing business for over 25 years.  She grew up in West Tennessee and got her start in real estate in Portland, Maine where she first began her real estate career. She received her real estate education from the University of Southern Maine  and was personally mentored in San Diego, California  by Robert G. Allen, author of Nothing Down, Creating Wealth and The Challenge.
On moving back to West Tennessee in 1987, she went into business buying and selling discounted owner-financed notes secured on real estate.  In 1990 Jo went to work for a residential mortgage company and has been a mortgage loan officer for over 25 years.  Her goal is to offer excellent, affordable service to her customers, tailoring the loan programs to the specific needs of her clients. 
In addition to her work in the mortgage field, Jo Garner  is the primary sponsor and founder of Talk Shoppe in Memphis. www.TalkShoppe.com Jo Garner also host the radio show Real Estate Mortgage Shoppe airing on News Radio AM 600 WREC and iHeart Radio with podcasts and show notes published on www.JoGarner.com Pick up Jo Garner's book on Amazon or Barnes and Noble "Choosing the Best Mortgage-The Quickest Way to the Life You Want"