Can you remember a time when you were trying to make a big decision while in a bad mood and lived to regret that decision? Would you have made a better decision if you felt better and not so stressed? Today we want to give you some things to consider about ways to you can use real estate professionals to do what they do best so you are free to make the decisions with less stress that only you can make for you and your family.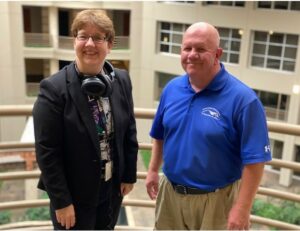 What do YOU want to accomplish with YOUR mortgage? Let's talk! Call me directly at (901) 482-0354 or email at Jo@JoGarner.com Subscribe for weekly Real Estate Mortgage Shoppe podcasts with show notes at www.JoGarner.com .
To Your Success,
Jo Garner, Mortgage Loan Officer NMLS# 757308 (equal credit opportunity lender)
LET'S GET STARTED!
Good morning, Memphis! Welcome to our internet listeners and podcast listeners across the 50 states! You're on Real Estate Mortgage Shoppe. I'm your host, Jo Garner, Mortgage Loan Officer. You can connect with me at www.JoGarner.com. Our general topic is WHEN THE STAKES ARE HIGH, PUT THE BEST REAL ESTATE PROS ON YOUR SIDE. Subscribe to get our weekly blogposts with podcasts at www.JoGarner.com. Call us while we are live today July 17th, 2021 at 901 535 9732.
INTRODUCING ED HILL OF MASTERS ROOFING OF MEMPHIS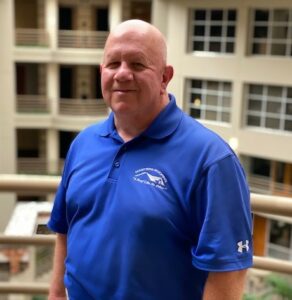 Back in the studio we have expert appraiser, Ed Hill, Senior Consultant with Masters Roofing in Memphis. Check out his roofing show room in Bartlett, TN. Check out Ed's podcasts at https://MemphisHomeMaintenanceShow.podbean.com Ed Hill is a roofing expert of excellence –a resource for you or someone you know. His company, Masters Roofing has won the 2020 and 2021 Product Excellence trophies. Ed Hill, take a minute or so and introduce yourself to our new listeners and talk a little about what you do for your clients at Masters Roofing. (Ed has intros himself and Masters Roofing)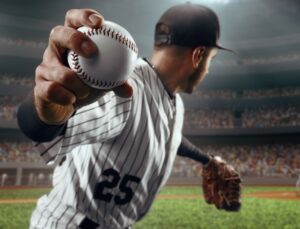 (Jo) Former baseball player Steven Kanborg finds it fascinating to watch people operate in high-pressure situations. He tells of the big college baseball playoff game. Everyone was playing as usual until two teammates, under stress, stepped out of character. They forced throws, tried to do too much at the plate, and handed the opposing team the advantage. It was a long bus ride home.
As a homeowner, when you are trying to sell a home, buy another home, pack up, move, and unpack, it can feel like a high-stakes game. A lot of transition and a lot of money on the line can add to the pressure. If you are not a real estate professional yourself, it's time to consider the advantages of having a reputable real estate professional of excellence on your team.
A good realtor can bring a powerful degree of separation between you and the other party, preventing common mistakes caused by stress. They know the value of homes in your neighborhood and have more details on the surrounding sales than you can get on Zillow. Realtors are trained in the best way to negotiate a real estate transaction. They have at their fingertips good home inspectors, lenders, home repair contractors, and more. As a result, they can pave a smoother way through the process to eliminate negative surprises at the closing.
The lowest interest rates in history are largely driving the real estate market in 2021. This past week, mortgage rates moved down to the lowest mark since February. Inflation numbers are at a ten-year high, and the economy is bouncing back with decreasing jobless claims. Still, Federal Reserve Chairman Jerome Powell is assuring the marketplace that the Fed will continue buying 120 billion dollars per month in mortgage-backed security bonds. This bountiful bond-buying is the biggest reason mortgage rates are staying low, even though inflation is running hot.
Mortgage rates are not tied to the Federal Reserve rate. They are more closely tied to the 10-year bond yield. When yields are up, the price on mortgage rates tends to move up. Inflation and a stronger jobs market tend to pressure the bond yields higher and mortgage rates higher, but our current day market is not playing the game the way we are accustomed to seeing it played. Keep your eye on the scoreboard and the financial markets.
As real estate professionals, we can include stories that show our clients how we solve problems for them in the real estate transaction and finance process, yet still make our customers the hero. By doing what we do best, we free our customers to do better the things that only they can do for themselves and their families during the big move.
MAKE YOUR PLAN. LET'S WORK YOUR PLAN. IF THE DEAL WORKS FOR YOU TODAY, LET'S DO IT TODAY. Connect with me at www.JoGarner.com. Email me at Jo@JoGarner.com or just call me at (901) 482-0354.
Ed Hill of Master Roofing of Memphis, you have just been awarded the 2020 Product Excellence Award. I think you know something about teaming up with people of excellence for the highest quality results. (Ed ) to start launching into his topic. To be continued after 9:15 break)
You're on Real Estate Mortgage Shoppe. I'm your host, Jo Garner, Mortgage Loan Officer. What do YOU want to accomplish with your mortgage? Make your plan. Let's work your plan if the deal works for you today, let's do it today. When we come back we will be hearing more from Ed Hill and also Brett Carter of Servicemaster by Cornerstone. See you back in just a moment.
TALK SHOPPE BUSINESS TIP FOR REAL ESTATE PROS
2nd segment after 9:15 advertising break – (producer to start the song "Taking Care of Business" by Bachman Turner Overdrive –but bring the volume down before the lyrics start) It's time to talk shop with Talk Shoppe's Business Tip For Real Estate Professionals. Talk Shoppe is a marketing company offering free education and networking to anyone interested in real estate or in business. Talk Shoppe is made possible by the financial support of its sponsors and advertisers. For more about Talk Shoppe, go to www.TalkShoppe.com (shoppe) For our Talk Shoppe Business Tip today we have Talk Shoppe sponsor Brett Carter of Servicemaster by Cornerstone. When it comes to restoring a home or office after a fire, flood or bio hazard, you always say, "Don't go it alone. Call ServiceMaster by Cornerstone." I have heard some testimonials from people who say you and your team work quickly and do a complete job restoring the property following a disaster. Brett Carter, what is our Talk Shoppe Business Tip for Real Estate Professionals today? (Brett Carter has about 1.5 minutes to share some tips from the restoration business )
Brett Carter, how do we contact you? (901) 624-9200
Tip: If you experience a fire in your home or place of business, always wear gloves when touching any items affected by smoke and soot. The oils from your skin, combined with the chemicals in the soot can cause a process called "etching" that will leave a permanent mark on some surfaces.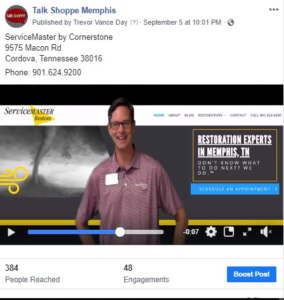 ___________________________________________________________
TOPICS COVERED BY ED HILL OF MASTERS ROOFING IN MEMPHIS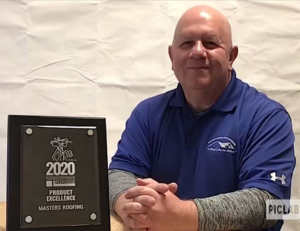 How To Choose A Roofer!
Ed Hill, Senior Consultant, Masters Roofing 901-273-6594
Here Are Important Steps In Choosing A Roofer
Locate A State-Licensed Roofing Contractor With Verifiable Proof Of General Liability Insurance And Workers Comp Insurance And Bonding
Diligently Read Detailed Online Customer Reviews Such As Google And Better Business Bureau And GuildQuality.Com
Schedule An Honest Professional Roof Inspection To Learn The Condition Of Your Roof
Expect A Detailed Printed Estimate Featuring Choices Of Manufacturers, Grades, Designs And Colors
Tour The Roofer's Roof Design Showroom To See Proper Products, Processes And Procedures With Life-Sized Cutaway Roof Models
Make Sure Roofing Is The Full-time Profession Of Your Roofer And Not A Part-time Job Nor Side-Hustle
Insist On A Brief Proposal Presentation At Your Home Or At The Roofer's Roof Design Showroom
Never Pay Any Money In Advance And Always Have A Printed, Detailed Contract With A Payment Schedule Once The Roof Is Completed
Require Printed, Detailed Labor And Leak Warranties And Manufacturer's Shingle And Materials Warranties
Request Printed Verifiable Proof That Your Roofer Is An Award-winning, Factory-certified Or Factory-authorized Roofing Contractor For One Or More Of The Manufacturers At Their Highest Level
To get free, friendly, expert roof advice or request a free, honest roof inspection, or request a free, detailed printed roof estimate please call
Ed Hill directly at 901-273-6594. #EdHillMastersRoofing and listen free to
www.MemphisHomeMaintenanceShow.Podbean.Com
TOPICS COVERED BY JO GARNER, MORTGAGE LOAN OFFICER: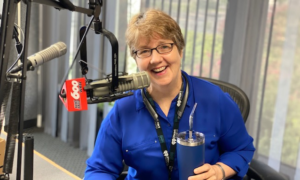 REALTOR COMES WITH REPAIRMEN TO THE RESCUE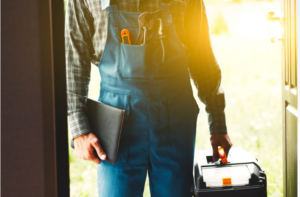 Earlier this year my sister and I needed to get our family-owned property sold within 45 days or less. The property was out in the country about 100 miles away and, besides the house, it had land, a pond, a detached garage with an efficiency apartment and other outbuildings too. My sister hired a realtor that worked in that county to list the property and she informed us that we needed a number of repairs to be done to the house and out buildings so that the buyer could get traditional financing.
"No problem," we thought. We called some people we knew but the carpenters were booked up and could not get to our projects for another month and a half. The electrician told us he could not get to our job for 60 days or more and the plumber informed us he was too busy too. Frustration was mounting and a little anguish too. How were these repairs going to get hammered out and still nail the closing deadline?
My sister called for help from the realtor we had hired to list the property. The realtor immediately whistled up her group of contractors, a plumber and an electrician that began work the very next week. They were doing a good job at a good price. My sister's family and I converged on the property with work gloves every weekend to knock out some cleaning, painting, landscaping and more. At last, the house was ready to go on the market. It would have never happened on time without the realtor who knew the local market and was well connected to the good quality professionals we needed to get the right resources so we could sell the property right on time.
TURNKEY TRANSITION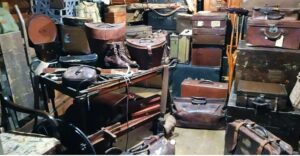 The phone rang and Leah Anne Morse clicked her head set to answer while juggling some boxes for an estate sale she was conducting for a customer. Leah Anne Morse, of All Things New is a professional organizer, transition specialist and estate sale coordinator. She creates a positive experience for her clients who are in some type of transition.
The person on the other line was an older lady. With a voice that sounded frail, she asked Leah Anne, "I need to move out of state in the next month to live with a family member. I have a large home full of stuff and can only take a small portion of it. Can you help me with sorting, packing and moving? I just can't do it by myself."
Leah Anne met with this lady and listened to her as she described what she wanted to do and how she wanted to do it. Leah Anne and her crew helped her do an estate sale to sell the items that needed to go. They packed everything else for her, hired the moving company, went with her across the country and helped her unpack and decorate her new home. Leah Anne was resourceful in getting a quality realtor who found professionals to make the repairs needed so the realtor could sell this lady's home quickly and at a top price too. Talk about a turnkey transition—and a positive experience for the lady making the move too.
A SECOND OPINION SAVES THE REAL ESTATE SALE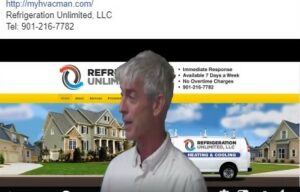 Realtors are great resources for people buying or selling their home. As a mortgage loan officer I have been able to offer some great resources too. My close connections to excellent repair people, electricians, plumbers, and other problem solvers smooth the way to a quicker closings for my clients and others involved with the transaction.
A good example comes with a story about a home buyer who had agreed to purchase a home knowing that the heating and air system was old. Sure enough, the system went out at the crucial moment before closing. The seller sent a heating and air repairman to the property.
"The whole system will have to be replaced," the repairman told the seller. "It is just not worth fixing." The seller did not have the $7,000 to replace the heating and air system. The buyer didn't have it either. The buyer called me discouraged that the whole deal looked dead.
When a situation like this looks hopeless, I never give up until I call Mark McLaurine of Refrigeration Unlimited. Mark went out and inspected the problem with the seller's heating and air system. Mark located the problem with the unit and replaced a part. "Your unit is fixed," Mark told the seller. "No need to have to buy a new one. This unit should do fine for a long time now."
This is a perfect illustration of a second opinion saving the deal for everyone. It pays to be working with the right pros who know the right people to help at the right time.
REAL ESTATE TIP OF THE WEEK (Ed Hill has offers tip. Check online reviews from actual customers when deciding which roofer to hire. Make sure they are fully insured for liability and workman's comp and that they are bonded. )
ANNOUNCEMENTS:
Talk Shoppe offers free networking & education to anyone interested in real estate or in business. Talk Shoppe meets every Wednesday 9A-10A by going to www.TalkShoppe.com (shoppe), then click the Upcoming Events tab. You will see the virtual zoom web address. You can also attend Talk Shoppe live at the Concorde Career College 5100 Poplar Ave (The Clark Tower) first floor. This Wednesday July 21st 2021 Greg Inman of Next Day Access presents "Fuel vs Food-My 110 Pound Weight Loss Transformation"
Talk Shoppe's free networking and education made possible to our community by sponsors like Peggy Lau of Club Seacret. Are you planning to travel and see some of the world? Peggy has a way for you to enjoy first-class vacations for a fraction of the normal costs. Talk with Peggy Lau of Club Seacret at 901 289-0747. I have been on one of their Carribbean Cruises and it was one of the best trips ever, a barely a fraction of the cost it normally costs for an 8-day cruise like that one.
2. Thank you also to Mark McLaurine of Refrigeration Unlimited for sponsoring the free education and networking Talk Shoppe offers to our community. Mark has gotten accolades for fixing heating and air problems without the heavy costs quoted by a different company. Connect with Mark McLaurine at www.myhvacman.com (901) 216-7782.
3.Have some fun this weekend with friends and family. Make some great memories you can keep forever.
4. Subscribe at www.JoGarner.com and you can get our weekly blog posts with podcasts conveniently in your inbox.
5. Real Estate Mortgage Shoppe reminds you to MAKE YOUR PLAN. LET'S WORK YOUR PLAN. IF THE DEAL WORKS FOR YOU TODAY, DO IT TODAY.
SPECIAL NOTE: REAL ESTATE MORTGAGE SHOPPE RECOMMENDS THAT YOU CONSULT WITH A FINANCIAL, LEGAL OR OTHER CERTIFIED, LICENSED PROFESSIONAL BEFORE ACTING OR INVESTING ON ANYTHING YOU HEAR OR SEE FROM THE CONTENT ON THIS SHOW OR BLOG POSTS. THE INFORMATION WE SHARE ON REAL ESTATE MORTGAGE SHOPPE IS GENERAL IN NATURE MEANT FOR GENERAL EDUCATIONAL PURPOSES ONLY. ALL EXAMPLES GIVEN FOR ILLUSTRATION PURPOSES ON REAL ESTATE MORTGAGE SHOPPE AND ARE BASED ON TRUE STORIES BUT WE USE FICTIONAL CHARACTERS AND DO NOT DIRECTLY REFLECT REAL PEOPLE OR EXACT DETAILS IN ANY OF THE SITUATIONS.
QUOTE CORNER:
The quote of the week: "Put people around you who are the best at what they do, then let them do what they do best." Jo Garner
____________________________________________________________________________________
REJOINDERS:
Leah Anne Morse of CARTRIDGE WORLD OF COLLIERVILLE, TN 901 853-3230

Jo Rook, real estate investor and director of healing ministry at Church of the Harvest in Olive Branch, MS www.JoRook.com

Attorneys Rob Draughon and Shelley Rothman of Griffin Clift Everton and Maschmeyer (901) 752-1133
Transitional Music: "I'll Stand By You" by the Pretenders; "Good Advice" by Allan Sherman; "Home" by Phillips Phillips; "Taking Care of Business" by BTO for the Talk Shoppe Business Tip for Real Estate Pros
________________________________________________________________________
ABOUT ED HILL OF MASTERS ROOFING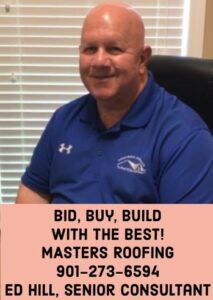 Ed Hill has been in the residential roofing industry since 2008 and has been Senior Consultant with Masters Roofing Memphis TN since 2010.  He has personally assisted about 800 homeowners with roof replacement and many others with roof and exterior repairs.  He is an active member of the Greater Memphis Business Network International chapter and is the official Masters Roofing consultant to TPC Southwind.  He holds three earned degrees including a doctorate but tries not to let those get in his way of serving his customers!  For free roof advice, free inspections, and free estimates and bids for roof replacement or roof repair call Ed Hill at 901-273-6594. Learn more at #EdHillMastersRoofing and at MemphisHomeMaintenanceShow.Podbean.Com
Ed Hill, Senior Consultant
Masters Roofing
2845 Stage Center Cove
Bartlett TN 38134
901-273-6594
EdHill.MastersRoofing@gmail.com
TN State Licensed Contractor #00067521/ Reciprocal Licenses MS & AR
BBB A+ Accredited Member Business
Platinum Preferred Contractor Owens Corning / GAF Master Elite Installer
Guild Quality Member / Angie's List
www.EdHillMastersRoofing.webs.com
Podcast https://MemphisHomeMaintenanceShow.podbean.com
You Tube Channel: Ed Hill Masters Roofing
http://Instagram.com/EdHillMastersRoofing
www.Facebook.com/EdHillMastersRoofing
___________________________________________________________________
ABOUT JO GARNER-MORTGAGE LOAN OFFICER: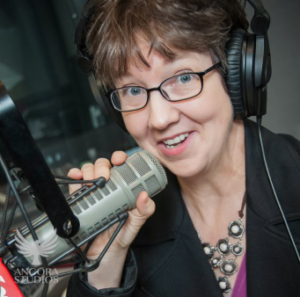 WHAT DO YOU WANT TO ACCOMPLISH WITH YOUR MORTGAGE?
www.JoGarner.com (901) 482 0354 jo@jogarner.com twitter @jogarner NMLS# 757308 (currently working with Sierra Pacific Mortgage, Inc)
"Whatever YOUR personal priorities are, my job is to help you get the mortgage terms that will give you bragging rights when you talk about it and help you score on hitting your goals ."
As a mortgage loan officer, my job is to help you get to the benefits you want from your financing terms. What is most important to you? I can help you find the financing terms that will help you get to what you want. What is your comfort level on a house payment? How much are you comfortable paying down,? What type of financing do you need to get the house you want to buy or refinance?
Different clients have different priorities in life—some are buying their first home with very little down payment funds. Some are recovering from medical challenges, divorces or preparing to send children to college and some are embarking on a long term goal of buying properties to build rental income."
Jo Garner is a mortgage officer with extensive knowledge in tailoring mortgages to her customers who are refinancing or purchasing homes all over the country. She offers conventional, FHA, VA or other loan programs for refinancing and purchases.
Jo can help you look at rent vs buy, when it makes sense to refinance, how to get the best deal on your home purchase financing.
Jo Garner has been in the real estate/financing business for over 25 years.  She got her start in Portland, Maine where she first began her real estate career. She received her real estate education from the University of Southern Maine  and was personally mentored in San Diego, California  by Robert G. Allen, author of Nothing Down, Creating Wealth and The Challenge.
On moving back to West Tennessee in 1987, she went into business buying and selling discounted owner-financed notes secured on real estate.  In 1990 Jo went to work for a residential mortgage company and has been a mortgage loan officer for over 25 years.  Her goal is to offer excellent, affordable service to her customers, tailoring the loan programs to the specific needs of her clients. 
In addition to her work in the mortgage field, Jo Garner  is the primary sponsor and founder of Talk Shoppe in Memphis. www.TalkShoppe.com Jo Garner also host the radio show Real Estate Mortgage Shoppe airing on News Radio AM 600 WREC and iHeart Radio with podcasts and show notes published on www.JoGarner.com