LET'S GET STARTED…(Jo) (Good morning, Memphis! Welcome to our internet listeners and podcast listeners across the 50 states! . Today is September 9th, 2023. Call us in the studio while we are live at 901 535-9732.You're on Real Estate Mortgage Shoppe. I'm your host, Jo Garner, Mortgage Loan Originator. You can connect with me at www.JoGarner.com. Our general topic: YOUR HOMEOWNER INSURANCE CLAIM: STEPS TO TAKE FOR AN IMPROVED EXPERIENCE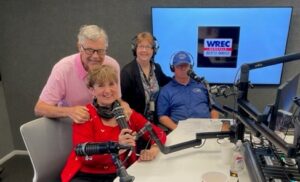 Thank you to the sponsors of this episode of Real Estate Mortgage Shoppe, real estate attorneys, Rob Draughon and Shelley Rothman of Griffin, Clift, Everton and Maschmeyer. For your home purchase or refinance call Rob Draughon and Shelley Rothman at 901 752-1133.
In the co-host chair we have Ed Hill of Masters Roofing Memphis and Lynn McDonald of Erin McDonald Insurance Agency. Ed Hill and Lynn McDonald, you spoke on an expert panel at Talk Shoppe earlier this week. You shared some very important tips for what to do and NOT to do when you are in the process of filing an insurance claim. Ed Hill of Masters Roofing, you have an A+ Better Business Bureau rating. Your customers sing your praises. Troy and Lynn McDonald, you are a model for many to follow on how to serve up top-notch customer service. Ed Hill of Masters Roofing, take a moment to tell our listeners a little bit about yourself and what you do for YOUR customers at Masters Roofing. (Ed introduces himself and talks about the services he offers)
Troy and Lynn McDonald of Erin McDonald Insurance Agency, take a moment to tell our listeners a little about you and what you offer YOUR insurance customers. (Troy and Lynn have introduce themselves and talk about the services they offer)
(Jo) As a mortgage loan officer I like to consider myself a lender for life for my mortgage clients. Consequently, I hear from some of my mortgage clients occasionally, especially when they are ready to buy another home or someone they know is ready to buy a home or refinance. My clients have given me much knowledge over my 30+ years in the mortgage business. If you are struggling with a homeowner insurance claim, here is a story that may spark an idea to help you in your fight.
JOANIE JEFFRONSON-FIGHT TO GET INSURANCE COMPANY TO PAY CLAIM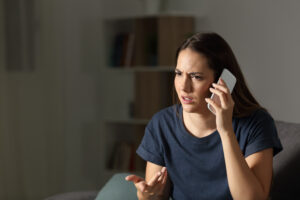 Joanie Jeffronson had been paying for a full replacement homeowner insurance policy for over 20 years with no claims. Not all insurance policies cover full replacement cost of damage, so check your policy terms. The smaller damage that had occurred to Joanie's house over the years, she just paid to repair it out of pocket. But following a palooza sized storm, her roof had been pummeled by wind and hail. A small tree branch had hit the roof, puncturing a nice sized hole and allowing water to start pouring into the house.
Joanie assumed this should be an open and shut case in her favor since she had full replacement coverage and the damage was all the way across the back of her roof and on part of the front. Nothing could be further from the truth.
The insurance claim representative sent his own roof inspector who also chalked across the roof the observable damage. The insurance company then informed Joanie, they would not pay because they believed the damage was less than $1,000 –the amount of her deductible. The bid to replace the roof was over $10,000.
Joanie was in disbelief, angry and motivated to fight for her claim. She called her insurance agent and the trusted roofer.
The roofer provided Joanie with a copy of her state of Tennessee law which requires insurance companies to replace the roof to make sure all of the shingles match. If the existing shingles were no longer manufactured, the insurance company would be required to replace all of the shingles to match across the roof, according to State law.
Joanie contested the claim adjuster's decision to deny the claim. She sent to the insurance adjuster a copy of Tennessee law, which earlier the claim department rep had did know know this law existed. The roofer sent to the insurance company's designated lab a sample of the old shingle. He also resent the second time pictures taken on the roof documenting where the tree branch had punctured a hold in the roof, wind and hail damage to the shingles.
When you are dealing with homeowner insurance claims today, it is important that you document every possible detail of the damage. Know the terms of your insurance policy. Get help from trusted advisors like your insurance agent and a reputable roofer—in this case Ed Hill of Masters Roofing.
(Jo) Troy and Lynn McDonald of Erin McDonald Insurance Agency, just like Ed Hill of Masters Roofing, I know you have been there to assist so many of your clients when they need you most. Can you start sharing some of your insurance claim tips until we go to break? We can continue when we come back. (Troy and Lynn have a couple minutes to start launching their topics until 9:15 break)
You're on Real Estate Mortgage Shoppe. I'm your host, Jo Garner, licensed mortgage loan originator. What do YOU want to accomplish with your mortgage? What do YOU want to accomplish with YOUR mortgage? I can make the home purchase or debt consolidation refinance EASY for you. Connect with me at www.JoGarner.com When we come back, you will be hearing more from Ed Hill, Masters Roofing, Troy and Lynn McDonald. Mark McLaurine will give us some tips on your Heating and Air unit. See you back in just a moment.
2nd segment is after 9:15 break from about 9:18Am to 9:30 AM break
Mark McLaurine, Refrigeration Unlimited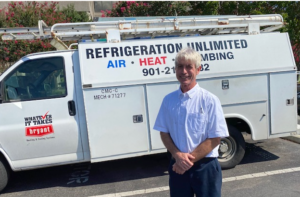 2nd segment after 9:15 advertising break – (producer to start the song "Taking Care of Business" by Bachman Turner Overdrive –but bring the volume down before the lyrics start) It's time to talk shop with Talk Shoppe's Business Tip For Real Estate Professionals. Talk Shoppe is a marketing company offering free education and networking to anyone interested in real estate or in business. Talk Shoppe is made possible by the financial support of its sponsors and advertisers. For more about Talk Shoppe, go to www.TalkShoppe.com (shoppe) For our Talk Shoppe Business Tip today we have Talk Shoppe financial supporter, Mark McLaurine of Refrigeration Unlimited. Mark, lots of your heating and air customers call you the "HVAC Strategist." You try to fix underlying problems before they become catastrophes. Mark McLaurine, what is our Talk Shoppe Business Tip for Real Estate Pros today?
TIP: Look for burned up wires going into the hvac unit. This is evidence that lightening struck your hvac unit. You may need proof if you are filing a homeowner insurance claim.
QUESTIONS ANSWERED BY MARK MCLAURINE OF REFRIGERATION UNLIMITED
Tell us a little bit more about some of the services you offer your customers.

How is the best way to contact you? (901) 216-7782
TOPICS COVERED BY
ED HILL OF MASTERS ROOFING IN MEMPHIS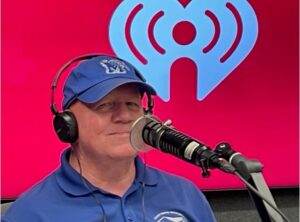 Steps to take when you think you need to file an insurance claim on your roof.
Call a reputable roofer like Ed Hill of Masters Roofing to inspect your roof before you call the insurance company. Ed's team can document and evaluate the damage, if there is any damage. This information from the roofing company inspection can help you decide if the damage is enough to warrant filing a claim.
Here Are Important Steps In Choosing A Roofer
Locate A State-Licensed Roofing Contractor With Verifiable Proof Of General Liability Insurance And Workers Comp Insurance And Bonding
Diligently Read Detailed Online Customer Reviews Such As Google And Better Business Bureau And GuildQuality.Com
Schedule An Honest Professional Roof Inspection To Learn The Condition Of Your Roof
Expect A Detailed Printed Estimate Featuring Choices Of Manufacturers, Grades, Designs And Colors
Tour The Roofer's Roof Design Showroom To See Proper Products, Processes And Procedures With Life-Sized Cutaway Roof Models
Make Sure Roofing Is The Full-time Profession Of Your Roofer And Not A Part-time Job Nor Side-Hustle
Insist On A Brief Proposal Presentation At Your Home Or At The Roofer's Roof Design Showroom
Never Pay Any Money In Advance And Always Have A Printed, Detailed Contract With A Payment Schedule Once The Roof Is Completed
Require Printed, Detailed Labor And Leak Warranties And Manufacturer's Shingle And Materials Warranties
Request Printed Verifiable Proof That Your Roofer Is An Award-winning, Factory-certified Or Factory-authorized Roofing Contractor For One Or More Of The Manufacturers At Their Highest Level
For free advice or possible referrals to professionals that can assist you in your home-makeover, call Ed Hill directly at 901-273-6594. Also, listen free anytime, anywhere to
MemphisHomeMaintenanceShow.Podbean.Com . Ed also offers free, friendly, expert, honest roof inspections, roof estimates, help with insurance storm damage claims and roof design showroom tours by appointment in the Memphis region. Learn more on social media at
#EdHillMastersRoofing and #EdHillTheHappyRoofer
TOPICS COVERED BY TROY & LYNN MCDONALD, ERIN MCDONALD INSURANCE AGENCY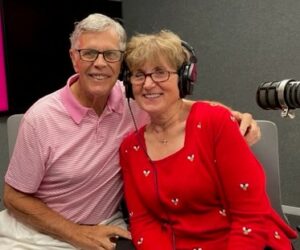 Steps to Take Before You File an Insurance Claim:
Have a reputable roofer document and inspect the damage and give an estimate of the costs to repair the damage.

Contact your personal insurance agent (NOT the 1-800 number) Review the terms of your insurance policy, the amount of deductible amount and other terms.

Follow the advice of your insurance agent.
Based on the situation on the damage, the insurance agent might connect you with a phone number to file a claim.
Other Steps to Take to Prepare for Future Disasters:
Make a video throughout your home, documenting all the items you own. Once you complete a silent video and then a video of you narrating, then take photos.

Meet with your insurance agent occasionally to review the terms of your insurance policy. Make adjustments to terms as needed.
Actions to Avoid When You Are Considering Filing an Insurance Claim
Call your personal insurance agent (and NOT the 1-800 number ) before inquiring about a claim. Many times if you simply call to inquire about a damage situation, the insurance company registers your inquiry as a claim whether the insurance company pays our money or not. Your personal insurance agent can help advise you whether you even need to make a call to the claims department

If you are in a car accident, never admit any fault in the incident. Let the insurance companies handle the incident.
(3rd SEGMENT 9:35 AM)
TOPICS COVERED BY JO GARNER, LICENSED MORTGAGE OFFICER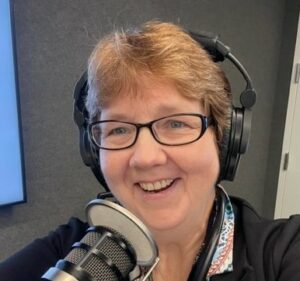 Your Mortgage and Your Homeowners Insurance
Mortgage companies require you to carry adequate insurance to cover your home in case of damage. The minimum insurance is to cover the amount of the mortgage balance. Mortgage companies want full replacement costs. Deductibles cannot exceed a designated level.

If you have a mortgage and you let your homeowner's insurance lapse, you are in for a nasty surprise. The mortgage company will slap an enforced insurance policy on your that can costs three times more than the insurance policy you allowed to lapse. You mortgage payment increases and sometimes you have to pay lump sums to pay down the deficit that spikes in your escrow account.

If you have damage to your home and get money from the insurance company, check the names under Payable to: If the check is simply written to you, the homeowner, then use that money to pay contractors and for repair supplies.

When you need a low policy amount in order to qualify for the mortgage, try bundling your car and other assets with your homeowner insurance. It can make the portion of insurance covering your real estate very affordable. If you can afford a higher price insurance policy, but the mortgage guidelines are restricting your debt ratio, consider buying the bigger coverage policy later on after you have closed on your home.

Lynn's story about "when in doubt, assume it is a racoon and not a squirrel in your attic" Rodent damage mad like squirrels, are not generally covered by insurance
A LOAD OF DIRT SAVES HOMEOWNER THOUSANDS BY KEEPING HIS HOUSE OUT OF A
FLOOD ZONE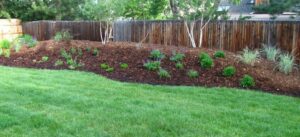 SWOKNEWS.COM
Nathan Nengerman had his heart set on buying the house close to where he grew up. This was the house of his dreams and he had scraped and scratched to keep the balance in his bank account up and the debt balances on his credit report down. He was intent on buying this home.
The loan looked good at first until the appraisal came back. The appraisal showed that part of the house was in a flood zone. Being forced to get flood insurance would make the payment too high for Nathan to qualify on the mortgage. It looked like the dream contract was about to die. But, Nathan was not going down without a fight.
The mortgage processing team ordered an elevation study through the FEMA program. The elevation study showed more specifically that the flood zone was in part of the lawn and only one edge of the house. Nathan would still be forced to buy flood insurance, UNLESS, he could permanently change the landscape somehow to divert the water.
Nathan connected with a landscaping company that his mother knew. They reviewed the elevation study and the flood map and suggested building up a berm to divert water further from the house. It took a few extra days to get the berm built and for the house to be declared out of the flood zone.
Nathan scored multiple bragging rights on installing the berm. He was able to avoid having to pay flood insurance. He planted the berm with groundcover plants and some beautiful flowers and a few herbs too.
4th segment following 9:45 am break about 9:48 to 9:56 am
REAL ESTATE TIP OF THE WEEK
Ed Hill of Masters Roofing Memphis (approx. 1 minute tip)
Inspect the damage first/ Make the claim 2nd
(Ed Hill of Masters Roofing Memphis offers to help a homeowner by inspecting roof damage
Troy and Lynn McDonald of Erin McDonald Insurance Agency (approx. 1 min tip)
Get two videos documenting all of your belongings, One silent video and one with your narration with details
Jo Garner's mortgage tip:
When you are buying a home that has repairs connected with the structure, sanitation and security of the home, these repairs will most likely be required by the mortgage company to be repaired before closing. There are exceptions to this rule, but it is a good idea to determine during the first negotiation phase who will take care of the repairs.
Some common required repairs are leaky roof, rotted wood, peeling paint, torn flooring, broken tile, non-functional plumbing, electrical or HVAC systems, drainage problems, holes in sheetrock, broken windows, foundational problems, termite damage, hazardous waste on property, etc.
Connect with me at (901) 482-0354 Jo@JoGarner.com www.JoGarner.com
(901) 482-0354
ANNOUNCEMENTS FROM SPONSORS:
Talk Shoppe offers free networking & education to anyone interested in real estate or in business or in health and wellness. Talk Shoppe meets every Wednesday 9A-10A CT at Concorde Career College 5100 Poplar the 1st floor in the Memphis Clark Tower and also on zoom. Go to www.TalkShoppe.com and click the Events tab for the link to get into the event online. This Wednesday September 13th, 2023 This Wednesday September 13th, 2023 Memphis and Shelby County Historian, Jimmy Ogle, will be regaling us with interesting and fun stories from Memphis history. "Memphis Stories that Bring Value to Our City."
Talk Shoppe could not offer the free educational networking events free to our community without some very giving sponsors. Thank you to Talk Shoppe sponsor Leah Anne Morse of All Things New-Moving Company. Leah Anne Morse and her team at All Things New can organize your move, and make the moving experience a positive one. Contact Leah Anne Morse for your next move at 901 488-9733.
Thank you to Talk Shoppe sponsors, real estate attorneys Rob Draughon and Shelley Rothman of Griffin Clift Everton and Maschmeyer. For your home purchase or debt consolidation refinance, call real estate attorneys Rob Draughon and Shelley Rothman at 901 752-1133
It is a beautiful weekend in Memphis. Go make some great memories for yourself and others.
Subscribe to get weekly Real Estate Mortgage Shoppe podcasts with show notes at www.JoGarner.com
5. Real Estate Mortgage Shoppe reminds you to MAKE YOUR PLAN. LET'S WORK YOUR PLAN. IF THE DEAL WORKS FOR YOU TODAY, DO IT TODAY.
LEGAL STUFF: SPECIAL NOTE: REAL ESTATE MORTGAGE SHOPPE RECOMMENDS THAT YOU CONSULT WITH A FINANCIAL, LEGAL OR OTHER CERTIFIED, LICENSED PROFESSIONAL BEFORE ACTING OR INVESTING ON ANYTHING YOU HEAR OR SEE FROM THE CONTENT ON THIS SHOW OR BLOG POSTS. THE INFORMATION WE SHARE ON REAL ESTATE MORTGAGE SHOPPE IS GENERAL IN NATURE MEANT FOR GENERAL EDUCATIONAL PURPOSES ONLY AND NOT AN OFFER TO LEND.. ALL EXAMPLES GIVEN FOR ILLUSTRATION PURPOSES ON REAL ESTATE MORTGAGE SHOPPE AND ARE BASED ON TRUE STORIES BUT WE USE FICTIONAL CHARACTERS AND DO NOT DIRECTLY REFLECT REAL PEOPLE OR EXACT DETAILS IN ANY OF THE SITUATIONS.
QUOTE CORNER : "A sign seen on a car –This car is insured by the MAFIA. You hit me, we hit you." Gettingmoneywise.com
____________________________________________________________________________________
REJOINDERS:
Vincent Price Masterchek.COM

Suzan David webandstorymedic.com

Genell Holloway of Eagle Hollow Enterprises (901) 653-5323
Transition Music: "Rock Me Like A Hurricane" by Scorpions; "Running Bare" by Jim Nesbitt; "I'll Be There For You" by the Rembrandts; "Taking Care of Business" by Bachman Turner Overdrive for the Talk Shoppe Business Tip For Real Estate Pros
PICK UP YOUR COPY OF "CHOOSING THE BEST MORTGAGE-THE QUICKEST WAY TO THE LIFE YOU WANT" by: JO GARNER
An essential guide for real estate professionals and their customers.
Now on Amazon and Barnes and Noble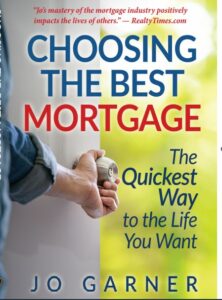 ABOUT ED HILL OF MASTERS ROOFING
Ed Hill has been in the residential roofing industry since 2008 and has been Senior Consultant with Masters Roofing Memphis TN since 2010.  He has personally assisted about 800 homeowners with roof replacement and many others with roof and exterior repairs.  He is an active member of the Greater Memphis Business Network International chapter and is the official Masters Roofing consultant to TPC Southwind.  He holds three earned degrees including a doctorate but tries not to let those get in his way of serving his customers!  For free roof advice, free inspections, and free estimates and bids for roof replacement or roof repair call Ed Hill at 901-273-6594. Learn more at #EdHillMastersRoofing and at MemphisHomeMaintenanceShow.Podbean.Com
Ed Hill, Senior Consultant
Masters Roofing
2845 Stage Center Cove
Bartlett TN 38134
901-273-6594
EdHill.MastersRoofing@gmail.com
___________________________________________________________________
ABOUT TROY AND LYNN MCDONALD- ERIN MCDONALD INSURANCE AGENCY;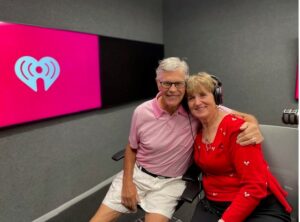 LYNN- I have worked for the same insurance company for 22 years and very much enjoy helping people manage risk through proper insurance coverage. We have a large agency and are well staff to take care of our clients need.
Specialties:Working with Landlords and Investors (901) 849-7101
ABOUT JO GARNER-MORTGAGE LOAN OFFICER: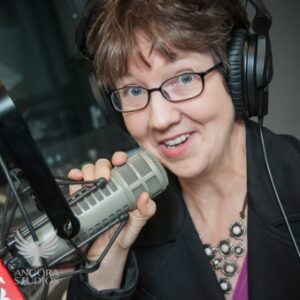 WHAT DO YOU WANT TO ACCOMPLISH WITH YOUR MORTGAGE?
www.JoGarner.com (901) 482 0354 jo@jogarner.com twitter @jogarner NMLS# 757308
(currently working with Cardinal Financial Company, Limited Partnership NMLS #66247 equal housing opportunity 2645 Appling Rd 102 Memphis, TN 38133 ) Online loan application https://online.cardinalfinancial.com/#/p/apply/jogarner
www.cardinalfinancial.org for licensing info www.nmlsconsumeraccess.org/EntityDetails.aspx/company/66247 "Whatever YOUR personal priorities are, my job is to help you get the mortgage terms that will give you bragging rights when you talk about it and help you score on hitting your goals ."
As a mortgage loan officer, my job is to help you get to the benefits you want from your financing terms. What is most important to you? I can help you find the financing terms that will help you get to what you want. What is your comfort level on a house payment? How much are you comfortable paying down,? What type of financing do you need to get the house you want to buy or refinance?
Different clients have different priorities in life—some are buying their first home with very little down payment funds. Some are recovering from medical challenges, divorces or preparing to send children to college and some are embarking on a long term goal of buying properties to build rental income."
Jo Garner is a mortgage officer with extensive knowledge in tailoring mortgages to her customers who are refinancing or purchasing homes all over the country. She offers conventional, FHA, VA or other loan programs for refinancing and purchases.
Jo can help you look at rent vs buy, when it makes sense to refinance, how to get the best deal on your home purchase financing.
Jo Garner has been in the real estate/financing business for over 25 years.  She grew up in West Tennessee and got her start in real estate in Portland, Maine where she first began her real estate career. She received her real estate education from the University of Southern Maine  and was personally mentored in San Diego, California  by Robert G. Allen, author of Nothing Down, Creating Wealth and The Challenge.
On moving back to West Tennessee in 1987, she went into business buying and selling discounted owner-financed notes secured on real estate.  In 1990 Jo went to work for a residential mortgage company and has been a mortgage loan officer for over 25 years.  Her goal is to offer excellent, affordable service to her customers, tailoring the loan programs to the specific needs of her clients. 
In addition to her work in the mortgage field, Jo Garner  is the primary sponsor and founder of Talk Shoppe in Memphis. www.TalkShoppe.com Jo Garner also host the radio show Real Estate Mortgage Shoppe airing on News Radio AM 600 WREC and iHeart Radio with podcasts and show notes published on www.JoGarner.com Pick up Jo Garner's book on Amazon or Barnes and Noble "Choosing the Best Mortgage-The Quickest Way to the Life You Want"