Today we are taking a deeper dive into the top three elements of decision-making when the stakes are high. I will be sharing some customer stories to illustrate how to make an educated decision on a mortgage. Ed Hill will be giving some tips and talking about steps you can take to make a better decision on choosing your roof. Realtor Pat Goldstein will be joining us later for tips on nailing down the best home.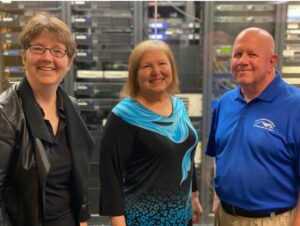 What do YOU want to accomplish with YOUR mortgage? Let's explore your financing options. Call me at (901) 482-0354. Subscribe to get weekly Real Estate Mortgage Shoppe podcasts with show notes at www.JoGarner.com
To Your Success, Jo Garner, Mortgage Loan Officer NMLS# 757308
______________________________________________________________________________
Let's get started!
Good morning, Memphis! Welcome to our internet listeners and podcast listeners across the 50 states! You're on Real Estate Mortgage Shoppe. I'm your host, Jo Garner, Mortgage Loan Officer. You can connect with me at www.JoGarner.com. Thank you to real estate attorneys Rob Draughon and Shelley Rothman of Griffin Clift Everton and Maschmeyer for sponsoring today's show. Our general topic is IMAGINE, ASSESS & TAKE ACTION TO GET THE BEST TERMS ON YOUR MORTGAGE, YOUR HOME AND HOME REPAIRS. TdSubscribe to get our weekly blogposts with podcasts at www.JoGarner.com. Call us while we are live today September 11, 2021 at 901 535 9732.
INTRODUCING ED HILL OF MASTERS ROOFING IN MEMPHIS
Back in the studio we have expert appraiser, Ed Hill, Senior Consultant with Masters Roofing in Memphis. Check out his roofing show room in Bartlett, TN. Check out Ed's podcasts at https://MemphisHomeMaintenanceShow.podbean.com Ed Hill is a roofing expert of excellence –a resource for you or someone you know. Ed Hill, take a minute or so and introduce yourself to our new listeners and talk a little about what you do for your clients at Masters Roofing. (Ed Hill intros himself )
IMAGINING, ASSESSING AND TAKING ACTION-LUIS AND LYDIA LOPEZ STORY
(Jo) We are talking about Imagine, Assess, Take Action to get the best terms on your mortgage, your home and your home repairs. Let's look at some of my former clients achieved getting the best house and mortgage terms.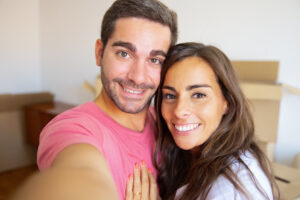 First time homebuyers like Luis and Lydia Lopez. They had used their imagination to visual the kind of home they wanted for their family. They had worked hard for several years trying to save the money needed to buy a house in the school district where they wanted their 5-year old to start school next year.
Every time they would get some money put back, some emergency would happen that sunk their savings and the rent kept going up each year. Lydia admitted she was the biggest problem, since she had sometimes made quick decisions to spend money on things she really thought their family needed, only to find out she should not have spent the money.
The Lopez' spent four months looking for houses, making offers only to get turned down over and over again. They needed a low mortgage payment and needed the least down payment at closing. Due to their lower credit scores, they needed a loan program lenient on credit that would still allow them a very low mortgage rate to keep their payments down.
Luis and Lydia Lopez Assessed their needs and resources.
After their daughter was tucked in one night, Mr. and Ms Lopez spent an evening after their daughter went to bed to look at bank statements and credit card statements from the last several months. They determined the maximum house payment that they could comfortably afford. They set a line in the sand on the max dollars they would pay down.
They got me their supporting paystubs, bank statements and asked us to review them. We did and I sent her an email about how good her documents were looking. They did not have a house to sell first and were willing to work with the seller on a possession date. They were prequalified for a government FHA loan with 3.5% down payment. We also had them prequalified on a conventional 3% down payment program—just in case the seller was concerned about the stricter appraisal inspection requirements.
Their realtor presented their letters with the home purchase offer. Hard work and perseverance paid off. The Lopez' got some assistance with the move-in costs and, because of the low mortgage interest rates, their house payment was much lower than the going rent in the same neighborhood. We celebrated together at the real estate closing table.
(Jo) Ed Hill of Masters Roofing in Memphis. Talk about some of the important trends you are seeing in the roofing industry that affect homeowners.(Ed launches into his topics…)
You're on Real Estate Shoppe. I'm your host, Jo Garner, Mortgage Loan Officer. What do YOU want to accomplish with your mortgage? Make your plan. Let's work your plan if the deal works for you today, let's do it today. When we come back Ed Hill of Masters Roofing will be continuing with his good-to-know tips and roofing trends. Realtor Pat Goldstein will be joining us too.
_____________________________________________________________________
2nd segment after 9:15 break: TALK SHOPPE BUSINESS TIP FOR REAL ESTATE PROS
2nd segment after 9:15 advertising break – (producer to start the song "Taking Care of Business" by Bachman Turner Overdrive –but bring the volume down before the lyrics start) It's time to talk shop with Talk Shoppe's Business Tip For Real Estate Professionals. Talk Shoppe is a marketing company offering free education and networking to anyone interested in real estate or in business. Talk Shoppe is made possible by the financial support of its sponsors and advertisers. For more about Talk Shoppe, go to www.TalkShoppe.com (shoppe) For our Talk Shoppe Business Tip today we have Talk Shoppe sponsor Pat Goldstein, realtor with Crye-Leike. Pat helps home buyers and sellers in West TN and North Mississippi. Pat your clients and referring partners call you "The Gold Standard in Real Estate." Pat Goldstein, what is our Talk Shoppe Business Tip for Real Estate Professionals today? (Pat Goldstein has about a minute to share her tip for clients who need her service)
Pat Goldstein, how do we contact you? (901) 606-2000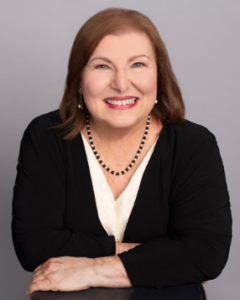 PAT GOLDSTEIN, CRYE-LEIKE REALTORS
"The Gold Standard in Real Estate"
(901) 606-2000
Helping homebuyers and sellers in West TN and North Mississipi.
Pat's tip: When you are buying a home or selling a home, use full-service professionals. Use a full-service realtor like Pat Goldstein. Use a full-service lender. Hiring experienced and full-service professionals can help you because they take care of you on the transaction with behind-the-scenes details.
___________________________________________________________
TOPICS COVERED BY ED HILL OF MASTERS ROOFING IN MEMPHIS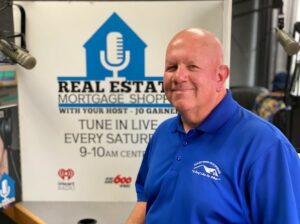 Home Exterior Renovation Simplified
Picking The Perfect Color Palette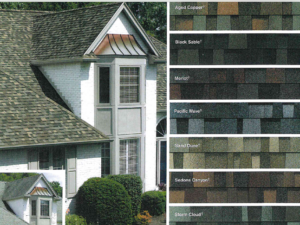 START WITH YOUR ROOF COLOR AND WORK DOWN FROM THERE
The color of your home's roof has the single biggest overall positive impact on the appearance of your home. In Picking The Perfect Color Palette for the most pleasing esthetics for your home, it is best to start with the roof color, then key off of that.
It is much more difficult to try to match shingles to the paint colors on your home's exterior than it is to choose paint colors that complement or contrast with the tones and hues of your roof. Repainting the exterior is far easier than replacing the roof.
The photograph above features designer colors of the Owens Corning True Definition Duration shingle, as an example. Roof colors have improved quite a bit since the standard white, gray and black shingle colors of the last century.
Three ways to accurately and easily assess shingle colors and their look on your home are these:
Viewing roofs recently installed that feature colors of interest to you

Uploading a photograph of your home to manufacturers' shingle color apps

Scheduling a guided tour of a roof design showroom in your area
THEN COMPLIMENT OR CONTRAST YOUR ROOF COLOR
Since it is easier to decide an exterior color after a new roof is installed, you will be able to compare colors and shades that either compliment your roof color or offer a pleasing contrast to your roof, drawing on combinations of light and dark or stark and soft.
Here is one example: If you have chosen the Sand Dune shingle color shown in the before and after portion of the picture above, then experience suggests that you could paint your siding or bricks in a soft light crème and replace your old white gutters and downstairs with a dark bronze or even a gold finish on them. If your roof color is Aged Copper, then your gutter and downspout colors could be a copper or a chocolate brown color with beige or tan paint on the fascia and soffit boards.
Whatever your color preferences may be, you can dramatically enhance the beauty and curb appeal of your home with a new roof, new exterior and new gutters and downspouts. So, put on your creative cap and have fun!
Ed Hill, Senior Consultant, Masters Roofing Memphis can be contacted at 901-273-6594 for free, friendly, expert residential roof advice as well as free, honest roof inspections, roof estimates and assistance with insurance roof claims. He is also the Host of MemphisHomeMaintenanceShow.Podbean.Com which is available worldwide at no cost to the listeners. Learn more today at #EdHillMastersRoofing and also at #EdHillTheHappyRoofer. Ed will be happy to help you with roofing, painting and a new gutter system.
TOPICS COVERED BY JO GARNER, MORTGAGE LOAN OFFICER: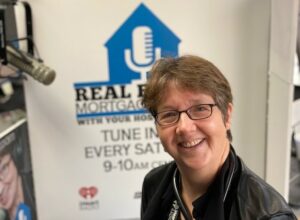 Your mortgage is usually the biggest debt you have. It is usually the one debt you keep the longest too. Getting the right terms on your mortgage will impact your financial struggles and successes through life.
Earlier in the show we shared Luis and Lydia's struggle to success story. They had to overcome problems with credit, lack of funds to close and a debt ratio that was keeping the lid on their ability to move up to homeownership. Here are some guidelines you can use to make the right decision for your mortgage, your home or your home repairs
Imagine-
Describe what you want in your home. What are the amenities in the house that are a necessity? Describe the surrounding area where you want to live. Do you want to be in the city, the suburbs, or out in the country?
How long do you plan to keep the home and the mortgage? What other activities will be a part of your lifestyle? Will your home be located near those events and activities? What other financial events do you expect over the next five years?
Assess- How much can you comfortably afford to pay each month on your house payment? The usual advice you can find on financial posts and podcasts suggests keeping your total house payment under 33% of your gross income. The total house payment includes taxes and insurance, mortgage insurance, and association fees. These same financial gurus suggest keeping total debt under 43% of your gross income, including the new house payment. Think about other activities where you spend money. Your comfort level may be different than the standard recommendations.
How much can you comfortably pay down to buy that house that is calling your name? Remember to keep a healthy amount of emergency funds ready in the bank. If you are short on funds to close, check out http://downpaymentresource.com for down payment assistance programs in your area. If you have a house to sell and will have a windfall profit coming to you within a few weeks of buying the new home, you may want to look at a temporary bridge loan to help until you sell the other house and pay off the bridge funding.
Consult with a trusted financial advisor. Other great resources to help you gather the information you need are reputable realtors, a knowledgeable and trustworthy lender, home inspector, real estate attorney and insurance professional.
Take Action- If you need down payment assistance, the geographic location of your home will be key on which programs are available. If you plan to keep this home longer than five years, a general rule of thumb is to stay with a stable, fixed-rate mortgage program. The lower the interest on this loan, the better. If you are paying extra money to buy down the mortgage rate, make sure the difference you are enjoying in the lower payment will more than pay you back for the extra buy-down funds you paid for the lower rate.
If you are not planning to keep the home for more than five years, the general rule of thumb is to minimize your costs to buy the house. The down payment you can get back if values continue to rise over time, but the closing costs to third parties is a cost to do the transaction and eats into your profit when you sell shortly down the road.
Compare mortgage terms with other lenders. If you are shopping mortgage terms with different mortgage lenders over a two-week period, you can risk getting a few credit pulls from mortgage companies. Those mortgage inquiries score as one inquiry to give you a chance to shop for the best terms without being penalized on your credit score.
Remember, the lowest rate is rarely ever the best deal. Look at the details on the estimate of closing costs. Some lenders quote an extremely low rate but have higher fees than a different lender quoting a little higher rate.
The decision-making principles of "Imagine-Assess-Take Action" also work for people who already own a home but want to refinance.
Homeowners can refinance right now:
A. to lower their rate AND payment.
B. They can lower their rate AND shorten the term on their mortgage
C. They can refinance and roll into their mortgage other higher interest rate debt, so that all of the debt can be paid at a lower overall interest rate. With the higher cash flow this creates each month, the mortgage client has the ability to pay off these mortgage early too.
The cash out refinance can help homeowners finance repairs and remodeling projects. Money is cheap right now and it is fixed for up to 30 years. If you are needing to do major home improvements, or you are remodeling to accommodate a family member coming to live with you or a work-from-home set up, call me and let's explore your best financing scenarios.
REAL ESTATE TIP OF THE WEEK (Pat Goldstein has about a minute to share a real estate related money-saving or time-saving tip. Ed Hill also has about a minute to share a tip from the roofing industry):
___________________________________________________________
Pat Goldstein's tip: When you are working with a realtor to buy a home, give the realtor a list in order of priority of the things you want for the house you will buy. Also give the realtor a list of things you do NOT want for your home. This will save you time and energy and the realtor too when you are scoping out homes.
Ed: You can get a great roof –even if you don't have the cash to pay for it. You can finance a great roof for $99/month to $199/month through a home improvement loan company. You can get a home equity line of credit through your bank. You can get a cash out refinance on your mortgage too. There are many ways to get the roof you want and need without having to pay for the entire roof all at one time.
ANNOUNCEMENTS:
Talk Shoppe offers free networking & education to anyone interested in real estate or in business or in health and wellness. Talk Shoppe meets every Wednesday 9A-10A CT at Concorde Career College 5100 Poplar Ave 1st floor Memphis, TN (Clark Tower). You can also join the even on zoom. Go to www.TalkShoppe.com and click the Events tab for the link to get into the event online. This Wednesday September 15, 2021 Samantha Jefferson, Executive Director of Crossroads Hospice and Palliative Care will be presenting. "Current Trends in Hospice Care."
Talk Shoppe events are free thanks to sponsors like Brett Carter of Servicemaster by Cornerstone. Servicemaster by Cornerstone helps you clean up and restore your home or office after a fire, flood, or bio hazard. Don't go it alone, call Cornerstone. Brett Carter at 901 832-6005
Thank you to Talk Shoppe sponsor Mary Lou Nowak, owner of Mid-South Home Helpers. Mary Lou knows what to do when it comes to providing non-medical assistance for your aging or handicapped loved ones so they can stay safely and comfortably in their own home. (901) 414-9696
2. Today we remember those who perished in the terrorist attacks of 9-11-2001. We also honor the first-responders who sacrificed to save others. America, let us Never, Never Forget.
3. Thank you again to real estate attorneys Rob Draughon and Shelley Rothman of Griffin Clift Everton and Maschmeyer. For your home purchase or refinance, contact Rob and Shelley at (901) 752-1133.
4. Subscribe at www.JoGarner.com and you can get our weekly blog posts with podcasts conveniently in your inbox.
5. Real Estate Mortgage Shoppe reminds you to MAKE YOUR PLAN. LET'S WORK YOUR PLAN. IF THE DEAL WORKS FOR YOU TODAY, DO IT TODAY.
SPECIAL NOTE: REAL ESTATE MORTGAGE SHOPPE RECOMMENDS THAT YOU CONSULT WITH A FINANCIAL, LEGAL OR OTHER CERTIFIED, LICENSED PROFESSIONAL BEFORE ACTING OR INVESTING ON ANYTHING YOU HEAR OR SEE FROM THE CONTENT ON THIS SHOW OR BLOG POSTS. THE INFORMATION WE SHARE ON REAL ESTATE MORTGAGE SHOPPE IS GENERAL IN NATURE MEANT FOR GENERAL EDUCATIONAL PURPOSES ONLY. ALL EXAMPLES GIVEN FOR ILLUSTRATION PURPOSES ON REAL ESTATE MORTGAGE SHOPPE AND ARE BASED ON TRUE STORIES BUT WE USE FICTIONAL CHARACTERS AND DO NOT DIRECTLY REFLECT REAL PEOPLE OR EXACT DETAILS IN ANY OF THE SITUATIONS.
QUOTE CORNER: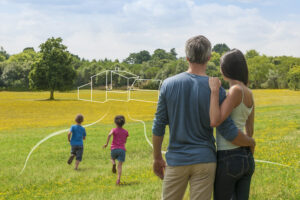 The quote of the week: "The first step in getting what you want from life is deciding what you want." Ben Stein
____________________________________________________________________________________
REJOINDERS:
Mark McLaurine, Heating and Airconditioning installation and repairman. www.myhvacman.com Heating and Air Strategist (901) 216-7782

Tim Flesner, Business Consultant with Business Management Solutions (901) 213-7830

Rob Draughon and Shelly Rothman, real estate attorneys with Griffin Clift Everton and Maschmeyer. (901) 752-1133
Transitional Music: "Million Dreams" by Pink; "I Need To Know" by Marc Anthony; "Right Now" by Van Halen; "Taking Care of Business" by BTO for the Talk Shoppe Business Tip for Real Estate Pros
___________________________________________________________________________________
________________________________________________________________________
ABOUT PAT GOLDSTEIN
The "Gold Standard In Real Estate"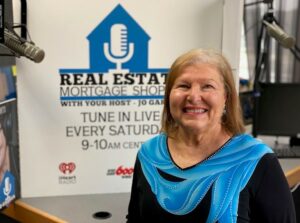 Crye-Leike Realtors
For buying or selling residential real estate
For West TN and North Mississippi
(901) 606-2000
____________________________________________________________________________________
ABOUT ED HILL OF MASTERS ROOFING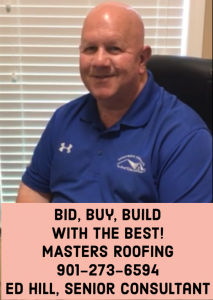 Ed Hill has been in the residential roofing industry since 2008 and has been Senior Consultant with Masters Roofing Memphis TN since 2010.  He has personally assisted about 800 homeowners with roof replacement and many others with roof and exterior repairs.  He is an active member of the Greater Memphis Business Network International chapter and is the official Masters Roofing consultant to TPC Southwind.  He holds three earned degrees including a doctorate but tries not to let those get in his way of serving his customers!  For free roof advice, free inspections, and free estimates and bids for roof replacement or roof repair call Ed Hill at 901-273-6594. Learn more at #EdHillMastersRoofing and at MemphisHomeMaintenanceShow.Podbean.Com
Ed Hill, Senior Consultant
Masters Roofing
2845 Stage Center Cove
Bartlett TN 38134
901-273-6594
EdHill.MastersRoofing@gmail.com
TN State Licensed Contractor #00067521/ Reciprocal Licenses MS & AR
BBB A+ Accredited Member Business
Platinum Preferred Contractor Owens Corning / GAF Master Elite Installer
Guild Quality Member / Angie's List
www.EdHillMastersRoofing.webs.com
Podcast https://MemphisHomeMaintenanceShow.podbean.com
You Tube Channel: Ed Hill Masters Roofing
http://Instagram.com/EdHillMastersRoofing
www.Facebook.com/EdHillMastersRoofing
___________________________________________________________________
ABOUT JO GARNER-MORTGAGE LOAN OFFICER: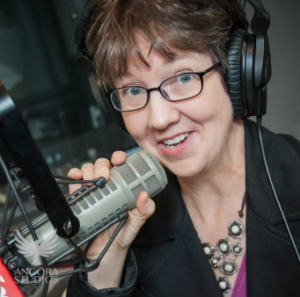 WHAT DO YOU WANT TO ACCOMPLISH WITH YOUR MORTGAGE?
www.JoGarner.com (901) 482 0354 jo@jogarner.com twitter @jogarner NMLS# 757308 (currently working with Sierra Pacific Mortgage Cordova, TN NMLS#1788)
"Whatever YOUR personal priorities are, my job is to help you get the mortgage terms that will give you bragging rights when you talk about it and help you score on hitting your goals ."
As a mortgage loan officer, my job is to help you get to the benefits you want from your financing terms. What is most important to you? I can help you find the financing terms that will help you get to what you want. What is your comfort level on a house payment? How much are you comfortable paying down,? What type of financing do you need to get the house you want to buy or refinance?
Different clients have different priorities in life—some are buying their first home with very little down payment funds. Some are recovering from medical challenges, divorces or preparing to send children to college and some are embarking on a long term goal of buying properties to build rental income."
Jo Garner is a mortgage officer with extensive knowledge in tailoring mortgages to her customers who are refinancing or purchasing homes all over the country. She offers conventional, FHA, VA or other loan programs for refinancing and purchases.
Jo can help you look at rent vs buy, when it makes sense to refinance, how to get the best deal on your home purchase financing.
Jo Garner has been in the real estate/financing business for over 25 years.  She got her start in Portland, Maine where she first began her real estate career. She received her real estate education from the University of Southern Maine  and was personally mentored in San Diego, California  by Robert G. Allen, author of Nothing Down, Creating Wealth and The Challenge.
On moving back to West Tennessee in 1987, she went into business buying and selling discounted owner-financed notes secured on real estate.  In 1990 Jo went to work for a residential mortgage company and has been a mortgage loan officer for over 25 years.  Her goal is to offer excellent, affordable service to her customers, tailoring the loan programs to the specific needs of her clients. 
In addition to her work in the mortgage field, Jo Garner  is the primary sponsor and founder of Talk Shoppe in Memphis. www.TalkShoppe.com Jo Garner also host the radio show Real Estate Mortgage Shoppe airing on News Radio AM 600 WREC and iHeart Radio with podcasts and show notes published on www.JoGarner.com
Connect with Jo Garner, Mortgage Loan Officer by going to www.JoGarner.com
Catch Jo Garner, host of Real Estate Mortgage Shoppe on Saturday Sept 11th 2021 at 9A central time right here on News Radio AM 600 WREC and 92.1FM and on your iHeart app.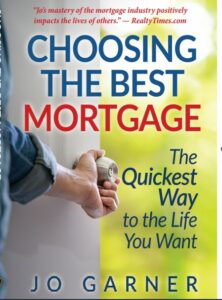 Pick up Jo Garner's new book "Choosing the Best Mortgage-The Quickest Way to the Life You Want" by going to www.JoGarner.com/best-mortgage-book