In this show we will show you strategies home buyers and borrowers are using to take advantage of the current market conditions.
What do YOU want to accomplish with YOUR mortgage? For a home purchase loan or refinance, I can help make the process easy for you. Connect with me at 901 482-0354 and www.JoGarner.com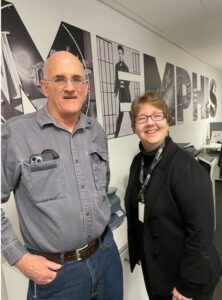 To Your Success Jo Garner
(1st segment 9:06am to 9:15Am)
LET'S GET STARTED…
(Jo) (Good morning, Memphis! Welcome to our internet listeners and podcast listeners across the 50 states! You're on Real Estate Mortgage Shoppe. I'm your host, Jo Garner, Mortgage Loan Officer. You can connect with me at www.JoGarner.com. Our general topic HOW TO PROFIT FROM THE PAIN—MORTGAGE STRATEGIES GIVING BORROWERS BRAGGING RIGHTS. In this show we will show you strategies home buyers and borrowers are using to take advantage of the current market conditions. Call us while we are live today March 4th, 2023 at 901 535 9732.
INTRODUCING TOM KING, BILL KING APPRAISAL COMPANY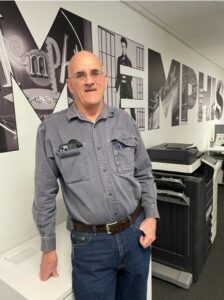 Tom King, our expert real estate appraiser is back in the studio ready to share his insights on our real estate values in the Memphis and the Mid-South. Tom, you have been in the appraisal business locally for over forty years. You have ridden through several different housing cycles. You have been sharing your wisdom and insights right here on Real Estate Mortgage Shoppe for over ten years. Take a moment to introduce yourself and tell us about the types of clients you serve. (Tom King intros himself and talks about the services he offers about a minute and a half)
(Jo) MBS Highway and some other crystal-ball-winning housing economists have said we are NOT in a housing crisis. We are in an information crisis. Our housing market is making some normal corrections from the abnormal spike it took during the pandemic. The focus of major news networks have been on the high numbers from the jobs report and the Federal Reserve continuing to hike their interest rates to cool the economy.
Mortgage rates are not tied to the Federal Reserve Rate. They are more closely tied to the bond market. Bonds don't like inflation. When inflation comes down, yields on bonds tend to come down bringing down the price on mortgage rates too.
Like a see-saw, when the mortgage rates go down, more demand builds for the small inventory of homes available for sale, which raises home prices. When rates go up, demand slows bringing the prices on homes lower. What are some ways you can profit in the housing market today?
Let's take a lesson from some iconic companies who rose to wealth and greatness during past economic downturns:
J. Paul Getty: Oil Stocks and Real Estate-Oil tycoon J. Paul Getty abided by a simple business formula: "Buy when everyone else is selling, and hold on until everyone else is buying."
From an INC magazine article: "Apple: 1975, 2001While Apple has been around since the 1970s, it transformed itself during the dot-com crash of the early 2000s, and in the wake of 9/11. (Apple) has said, "We believe in investing during downturns."
Mailchimp: 2001
Mailchimp was initially focused on large corporate clients with yearly retainers. But when the Great Recession hit, Mailchimp was forced to pivot its business model. It decided to add a freemium business in 2009, and, within a year, its user base had ballooned from 85,000 to 450,000. 
Airbnb: 2008
Airbnb revamped the market of short-term living quarters for those who were priced out by hotels.
The winners in these economic downturns are those who took note of the economic situation. Instead of pulling back like other competing companies were doing, they took risks, invested and rose to wealth when the economy appeared to be in a slump.
Later in the show you will get a front row seat to see how people are moving forward while the path is open to buy a home they really want and even get the sellers to help them with the costs in many instances. Others are getting out from under the escalating variable interest rate debt and locking it down into one fixed-rate mortgage.
What do YOU want to accomplish with your mortgage? Make your plan. Let's work your plan. If the deal works for you today, let's DO IT TODAY. I can make it easy for your home purchase or refinance. Connect with me at www.JoGarner.com
Tom King, you are our real estate appraisal expert. What do you see happening right now in our local real estate market with the values? With buyers and sellers?
(Tom has about two minutes to start launching into his topics to be continued after the 9:15 am break)
Tom says that prices on homes in Memphis and the Mid-South are stable. The habit of sellers selling their homes over the listed sales price has diminished. More often sellers are agreeing to pay some closing costs for buyer/borrowers. It is easier for a homebuyer to find and purchase the home they want since there is not so much competition.
You're on Real Estate Mortgage Shoppe. I' m your host Jo Garner. Make your plan. Lets work your plan. If the deal works for you today, lets it do it day. For your home purchase or refinance, I can help make the way pleasant for you. (901) 482-0354. When we come back, you will hear more from Tom King, real estate appraiser. .
2nd segment after 9:15 break: It's time for the Look Back Memphis Trivia Contest. The Look Back Memphis Trivia Contest is brought to you by notable Memphis historian Jimmy Ogle. Jimmy gives free historic walking tours in Memphis during the spring and fall. Check out his tour schedule at www.JimmyOgle.com Our Look Back Memphis Trivia Contest is sponsored by John and Jennifer Lawhon of Lawhon Landscape (901) 754-7474 the Lawhon's can help you plan your landscaping if you have a BIG, BIG project or a smaller project . The Lawhons are giving away a $25 gift card to the first person with the correct trivia answer. If you know the answer to our trivia question, call us at 901 535-9732. (800) 474-9732
Garner # 70 03/04/16
Agricenter International
Question: Known as the "Versailles" of American agricultural technology, I opened in 1985. Who am I?
Hint: A part of my funding came from the 1982 Memphis Jobs Conference, by the State of Tennessee.
Hint: The Shelby Showplace Area was open as my neighbor in 1986.
Final Hint: My legacy, the Shelby County Penal Farm, was a "model farm" in the middle 20th century.
Answer: Agricenter International is a self-sustaining, not-for-profit organization that provides economic development and improved quality of life by facilitating agricultural research, educational programs, environmental conservation, natural area preservation and recreational opportunities. Public awareness of Agricenter's role in society is demonstrated through efforts involving education, demonstration, environmental responsibility, conservation, wildlife preservation, and other agriculturally related items. The Agricenter has non-agricultural related activities to attract the public to Agricenter in order that they become aware of it many programs – Farmer's Market, RV Park, Wildlife Observation Tower, Outdoor Classroom, Show Place Arena, public forums, and the exhibition center attract thousands of visitors annually.
The Agricenter develops alternative agriculturally related programs to attract and educate the general public. An example of an alternative program is the development of our 8-acre corn maze that provides education, recreation and generates revenue. The maze is open every September and October and is hosted through Mid-South Maize (Chris and Justin Taylor). For more information, you can visit cornfieldmaze.com. The Agricenter continues development of Farm Research by enhancing partnerships, providing service and leadership and use our urban farm for the scientific enrichment of society. www.agricenter.org.

TOPICS BY TOM KING, BILL KING APPRAISAL COMPANY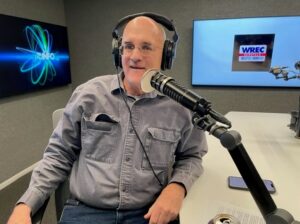 What is the difference in appraisal values and terms today compared to a year ago?
What do you see happening with values this year if mortgage rate continue to go up?
What do you see happening with values this year if mortgage rates go down?
Describe and define the mortgage/appraiser firewall
How to properly contest a low appraisal value
…
3rd segment following 9:30 break starting about 9:35 to 9:45 AM
TOPICS COVERED BY JO GARNER, LICENSED MORTGAGE ORIGINATOR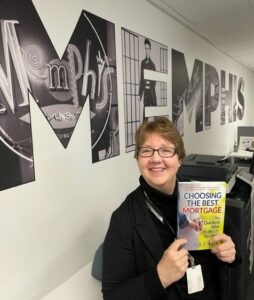 MORTGAGE STRATEGIES GIVING BORROWERS BRAGGING RIGHTS IN THIS MARKET
Buy Now. Build Equity For Later- Lincoln Levittson's Story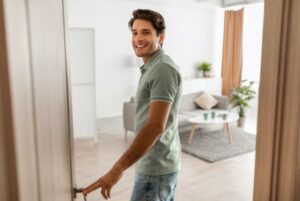 Lincoln Levittson was in his 30's and his friends always said had a good business head on his shoulders. Lincoln had purchased a home when he was much younger, but now he wanted to move up to a higher-priced home. "This next house will be my home but I want it to bring me a good return on my money one day too."
When Lincoln called me, he had found a home with a few acres in an area that Lincoln believed would be growing within the next three years. The mortgage rate today was higher than the rate on his old home. The advantage to the higher rate for Lincoln was that he did not have to wait in line behind fifteen other people to check out the new house. He knew he had to make his best offer to the seller, but at least he did not have to make an insanely high offer. .
"What's the principal and interest payment going to be," he asked me over the phone? He explained to me, "I don't care what the rate is. I just want to own the house. I can afford the payment now, and one day ,if these rates come down, we can refinance. I plan to enjoy living in this house for the next few years while the value goes up. One day I will sell it for a big payday." Lincoln Leavitt was thinking about his long-strategy game plan. He would enjoy living in the upscale home and he would enjoy watching the value go up over time.
Derrylyn Dancy—Help! The higher mortgage rate is a bit daunting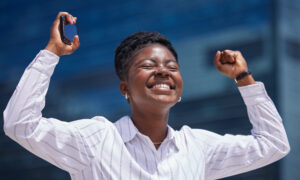 Derrylynn was a young woman on a mission to win in life. One way she knew would get her on track is to stop wasting money renting and put her monthly shelter costs toward owning her own home.
Last year the challenge was finding a house that she really liked. After making offers on houses over a several months, somebody else always offered more money and did not need any help on costs from the seller. She lost out to competitors every time.
This year mortgage rates had gone up a few points higher than last year. In the mid two-hundred thousand price range the payment was over $400 per month higher than it would have been last year. But, she had a better chance of the seller accepting her offer this year
In the professional job where she worked, her income was going up every year. If she could just get the payment down the first couple of years she could enjoy owning the house a lot more.
The answer for Derrylynn? The 2/1 Buydown mortgage. She could enjoy a low payment with a mortgage rate in the low 5's the first year. The second year the payment would inch up a little higher with a rate in the low 6's and the third year and thereafter the rate would be in the low 7;s.
Derrylynn consulted with her financial advisors who pointed out that her income was going up regularly to compensate for the payment increase. Based on the current market trends it looked probable that, if she needed to sell the home later, she could sell the home profitably, or use the home for a rental property. Her mortgage was an assumable government product, so there was another possible exit strategy for the future too. In other words, Derrylynn multiple exit strategy possibilities for the future. She also planned to refinance to a much lower fixed-rate mortgage if mortgage rates every dropped back down low enough.
Derrylynn's realtor negotiated for the seller to pay for the 2-1 Buydown. On a home priced in the mid $200 thousand range, the 2-1 Buydown costs approximately $6,000
Derrylynn saved about a few hundred dollars per month on her payment the first year. She saved a little less the 2nd year. The third year the rate would become fixed.
By starting our with a mortgage rate 2 points lower than the market rate, the home was more than affordable to Derrylynn.
The last strategy was a plan to refinance Derrylynn's loan when and if the fixed mortgage rates drop back lower one day.
Joanie Jerritson- Refinance to Fixed Rate to Stop Rising Credit Line Payments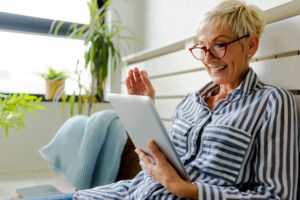 Joanie Jerritson was happily retired. Before her husband passed away several years ago, they had paid off their home. Some unexpected setbacks occurred and they needed a quick solution. At the time interest rates on home equity lines of credit were low and there was almost no closing costs, so the Jerritson's took out a fairly large equity credit line.
Ms Jerritson's husband passed away. She could still afford the payment on the equity line and even paid several hundred extra dollars per month so she could try to have it paid off in another 5 years when the interest-only term would expire.
Without warning the Federal Reserve started hiking their rates time after time and again last year and into the current year. Each time, the bank notified Ms. Jerritson that the interest and payments were increasing.
When she called me she said, "I need to cap this credit line payment with a fixed rate loan. My fixed income is just not enough to keep up with the hikes in interest costs."
I sent her the estimate for the refinance, rolling the closing costs into the loan. She was saving her almost 15% of her income and she would not have to bring any money to closing. This was a big win for Ms. Jettison. She could finally lay down and get a good night's sleep.
4th segment following 9:45 am break about 9:48 to 9:56 am
REAL ESTATE TIP OF THE WEEK: Tom King has about a minute or so to share a real estate tip
Jo Garner shares a tip FHA just lowered the monthly mortgage insurance from .85% per month down to only .55% per month effective for case numbers ordered March 20th or after. If you were getting a $200k FHA loan earlier, you would have paid about $1700 in monthly FHA mortgage insurance just for the first year.—not counting remaining years of paying .85% of the loan amount. For case numbers ordered on or after March 20th 2023, your would only pay about $1100 the first year saving you about $600 a year—that's almost $50 per month
2/1 Buydown magic Buy now, get some help to pay for the buydown from down payment assistance or seller concession pay a little over 5% rate the first year, a little over 6% the 2nd year and then it goes to 7%. Be prepared to pay that in year 3 and onward. However, if mortgage rates drop down enough, we can look at refinancing your loan as soon as possible to a lower fixed rate.
ANNOUNCEMENTS FROM SPONSORS:
Talk Shoppe offers free networking & education to anyone interested in real estate or in business or in health and wellness. Talk Shoppe meets every Wednesday 9A-10A CT at Concorde Career College 5100 Poplar the 1
st
floor in the Memphis Clark Tower and also on zoom. Go to www.TalkShoppe.com and click the Events tab for the link to get into the event online.
March 8
th
. 2023 "Artificial Intelligence and Your Business—It's Free" by Suzan David, webandstorymedic.com
Thank you to Brett Carter of Servicemaster by Cornerstone. For a fire, flood or bio hazard at your home or office, don't go it alone, call Brett Carter of ServiceMaster by Cornerstone (901) 832-6605

Thank you to Vincent Demps of Masterchek for your contributions to Talk Shoppe and our business community. Vincent Demps offers detective and investigative services, background check, cybersecurity and more for your business. Connect with Vincent Demps at vincentdemps2masterchek.com
4. Subscribe at www.JoGarner.com and you can get our weekly blog posts with podcasts conveniently in your inbox.
5. Real Estate Mortgage Shoppe reminds you to MAKE YOUR PLAN. LET'S WORK YOUR PLAN. IF THE DEAL WORKS FOR YOU TODAY, DO IT TODAY.
LEGAL STUFF: SPECIAL NOTE: REAL ESTATE MORTGAGE SHOPPE RECOMMENDS THAT YOU CONSULT WITH A FINANCIAL, LEGAL OR OTHER CERTIFIED, LICENSED PROFESSIONAL BEFORE ACTING OR INVESTING ON ANYTHING YOU HEAR OR SEE FROM THE CONTENT ON THIS SHOW OR BLOG POSTS. THE INFORMATION WE SHARE ON REAL ESTATE MORTGAGE SHOPPE IS GENERAL IN NATURE MEANT FOR GENERAL EDUCATIONAL PURPOSES ONLY AND NOT AN OFFER TO LEND.. ALL EXAMPLES GIVEN FOR ILLUSTRATION PURPOSES ON REAL ESTATE MORTGAGE SHOPPE AND ARE BASED ON TRUE STORIES BUT WE USE FICTIONAL CHARACTERS AND DO NOT DIRECTLY REFLECT REAL PEOPLE OR EXACT DETAILS IN ANY OF THE SITUATIONS.
QUOTE CORNER:
Ann Landers "Bragging is not an attractive trait, but let's be honest. A man who catches a big fish doesn't go home through an alley."
Warren Buffet "Investing is laying out money now to get more money back in the future."
____________________________________________________________________________________
REJOINDERS:
Pat Goldstein, Realtor with Crye-Leike Realtors 901 606-2000

Tim Flesner, Business Consultant with Business Management Solutions equip4success.biz

Mark McLaurine, Refrigeration Unlimited 901 216-7782
Transitional Music: "We Bought A House" by Kat and Alex; "Down Home" Jimmie Allen; "Home" Phillips Phillips; "Memphis" by Johnnie Rivers for the Look Back Memphis Trivia Contest
PICK UP YOUR COPY OF "CHOOSING THE BEST MORTGAGE-THE QUICKEST WAY TO THE LIFE YOU WANT" by: JO GARNER
An essential guide for real estate professionals and their customers.
Now on Amazon and Barnes and Noble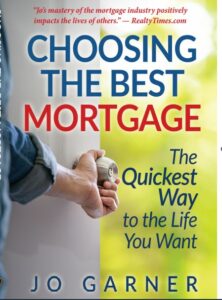 ABOUT TOM KING, BILL KING APPRAISAL COMPANY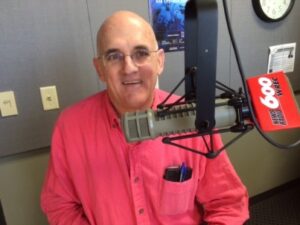 Tom is a well- respected and sought after appraiser in Memphis, Tennessee.  He is a second generation appraiser with 40 years of experience.  He has been elected to the Memphis Area Association of Realtors Board of Directors three times.  
Tom is a certified residential appraiser in Tennessee.  He have appraised over 20,000 homes in his career.  A graduate from the University of Tennessee with a degree in real estate, Tom is also a Certified Relocation Professional (CRP).  Tom also has vast experience in dealing appraising real estate for pre-listing sales, cash buyers, divorce settlements, estate settlements. (901) 487-6989
ABOUT JO GARNER-MORTGAGE LOAN OFFICER: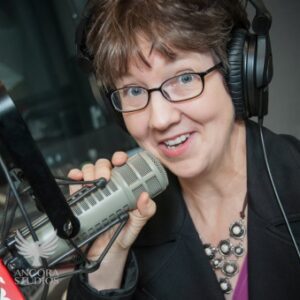 WHAT DO YOU WANT TO ACCOMPLISH WITH YOUR MORTGAGE?
www.JoGarner.com (901) 482 0354 jo@jogarner.com twitter @jogarner NMLS# 757308
(currently working with Cardinal Financial Company, Limited Partnership NMLS #66247 equal housing opportunity 2645 Appling Rd 102 Memphis, TN 38133 ) Online loan application https://online.cardinalfinancial.com/#/p/apply/jogarner
www.cardinalfinancial.org for licensing info www.nmlsconsumeraccess.org/EntityDetails.aspx/company/66247 "Whatever YOUR personal priorities are, my job is to help you get the mortgage terms that will give you bragging rights when you talk about it and help you score on hitting your goals ."
As a mortgage loan officer, my job is to help you get to the benefits you want from your financing terms. What is most important to you? I can help you find the financing terms that will help you get to what you want. What is your comfort level on a house payment? How much are you comfortable paying down,? What type of financing do you need to get the house you want to buy or refinance?
Different clients have different priorities in life—some are buying their first home with very little down payment funds. Some are recovering from medical challenges, divorces or preparing to send children to college and some are embarking on a long term goal of buying properties to build rental income."
Jo Garner is a mortgage officer with extensive knowledge in tailoring mortgages to her customers who are refinancing or purchasing homes all over the country. She offers conventional, FHA, VA or other loan programs for refinancing and purchases.
Jo can help you look at rent vs buy, when it makes sense to refinance, how to get the best deal on your home purchase financing.
Jo Garner has been in the real estate/financing business for over 25 years.  She grew up in West Tennessee and got her start in real estate in Portland, Maine where she first began her real estate career. She received her real estate education from the University of Southern Maine  and was personally mentored in San Diego, California  by Robert G. Allen, author of Nothing Down, Creating Wealth and The Challenge.
On moving back to West Tennessee in 1987, she went into business buying and selling discounted owner-financed notes secured on real estate.  In 1990 Jo went to work for a residential mortgage company and has been a mortgage loan officer for over 25 years.  Her goal is to offer excellent, affordable service to her customers, tailoring the loan programs to the specific needs of her clients. 
In addition to her work in the mortgage field, Jo Garner  is the primary sponsor and founder of Talk Shoppe in Memphis. www.TalkShoppe.com Jo Garner also host the radio show Real Estate Mortgage Shoppe airing on News Radio AM 600 WREC and iHeart Radio with podcasts and show notes published on www.JoGarner.com Pick up Jo Garner's book on Amazon or Barnes and Noble "Choosing the Best Mortgage-The Quickest Way to the Life You Want"