Today we are going back to school to pick up some crash course lessons on how to be prepared, how to be prompt and how to  win the prize when it comes to great mortgage terms and a smooth mortgage process. Jeri Jeffries of Tiger Paws Carpet and Upholstery Cleaning will be sharing some tips to homeowners AND investors on the process to put in place to keep your carpets looking new much longer.
Let's stay in touch! Subscribe to receive our weekly podcasts and show notes by emailing us at Jo@JoGarner.com . We will not sell your email address.  Let's talk about what part of real estate or financing interests you.
To Your Success,
Jo Garner, Mortgage Loan Officer NMLS# 757308 (901) 482-0354 www.JoGarner.com
_____________________________________________________________________________
STARTING MORTGAGE CLASS
Good morning, Memphis!  Welcome to our listeners across the 50 states! You're on Real Estate Mortgage Shoppe. I'm your host, Jo Garner, Mortgage Loan Officer.  You can connect with me at www.JoGarner.com.   Our general topic is ABC'S OF MAKING THE PROCESS TROUBLE-FREE FOR YOUR HOME MORTGAGE AND YOUR CARPET CARE. If you have a question or comment text me at  (901) 482-0354 right now or call me after the show at the same number (901) 482-0354..  You can call us while we are live at (901) 535-9732. Today is  September 2nd, 2017.
MORTGAGE AND CARPET CARE CLASS SYLLABUS
Today we are going back to school to pick up some crash course lessons on how to be prepared, how to be prompt and how to  win the prize when it comes to great mortgage terms and a smooth mortgage process. Jeri Jeffries of Tiger Paws Carpet and Upholstery Cleaning will be sharing some tips to homeowners AND investors on the process to put in place to keep your carpets looking new much longer.
INTRODUCING OUR CARPET EXPERT
Jeri Jeffries, owner of Tiger Paws Carpet and Upholstery Cleaning, has been adding to her fan club of happy customers for a few years now.  We always love to see her coming at our house and we are even happier when she leaves…because when her team finishes with our carpets the whole HOUSE looks good, smells clean and feels good on the bottoms of my bare feet.   Jeri, I know you love your residential homeowner customers but you have some commercial customers who love you too.  Tell us a little bit about yourself and what Tiger Paws does for their customers. (Jeri introduces herself and what Tiger Paws does for their customers )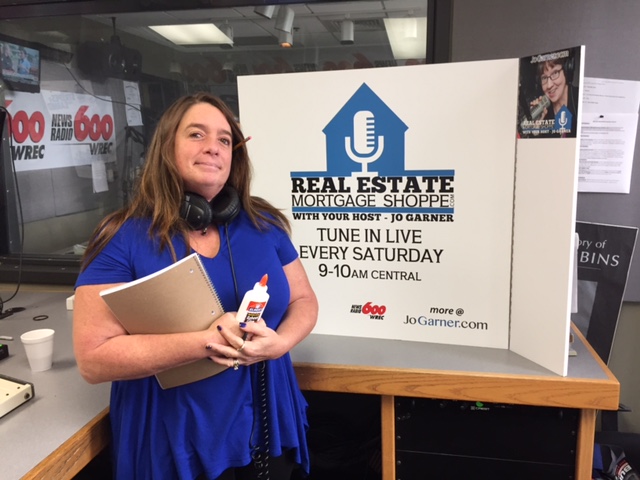 MORTGAGE MARKET NEWS
(Jo) We are talking about the ABC's and going back to school.  One of the ABC's of getting a bargain is to buy it when it is on sale.   Mortgage rates across the nation are going at bargain prices this week. They haven't been this low since EARLY November 2016.  As my dad used to say, "You can't steal in slow motion." You can't get a steal on a deal if it's not there anymore.   Call me directly at (901) 482-0354.  If your refinance or home purchase plans didn't quite look so good a few weeks ago, take a spin on my calculator THIS week. It may work for you now.  As we say on Real Estate Mortgage Shoppe "MAKE YOUR PLAN. LET'S WORK YOUR PLAN. IF THE DEAL WORKS FOR YOU TODAY, LET'S DO IT TODAY."
(Jeri makes comments about the trends she is seeing in the carpet business)
LESSON NUMBER ONE IN HAVING A SUCCESSFUL MORTGAGE PROCESS
(Jo) One trend that is keeping us all studied up is the housing inventory shortage. So many times there are multiple competing offers going in from different people trying to buy the same house.  If you find a house that you can't live without, you'd better be prepared, you'd better be prompt to win the prize. To be prepared you need to already be preapproved with a reputable mortgage lender.  (I would love to sign up to be YOUR lender, by the way.)
But whoever you use, go ahead and pull together all pages of your last 2 years tax returns, your last 2 years W2s and 1099s and your latest paystub. At some point your lender will ask you for all pages of your latest bank statements and other asset statements like a retirement fund statement.   Go ahead and have these at the ready.
There's going to be a pop-quiz.  Here's what the mortgage officer will ask you when you are getting your preapproval letter:
What is your income?  Make sure you let the mortgage officer know if you are salaried, hourly or paid commission. Let the loan officer know what your base guaranteed income is and what you average in commissions or bonuses or overtime.  Are you a W2 employee or do you have to pay your own federal tax and FICA deductions? This is important to how your income is calculated.  

Your tax returns will show if you write off any unreimbursed employee expenses of if you show any side businesses that take losses on your tax returns.  This could hurt you but there are ways a good loan officer can use to minimize that loss to you on the qualifying side.

Are you self-employed with good credit but you have been told by your bank that you don't show enough income to qualify for a loan.  Let's talk.  I start at the back of your return and move forward because I know what types of expenses can be legally added back to your qualifying income for mortgage purposes.

Have you reviewed your credit report lately?  The government regulations allow you to pull one free consumer report every year.   Go to

www.annualcreditreport.com

 Check to make sure no errors are on there.  If there are errors you can get ahead by getting them corrected or by letting your loan officer know which ones are in error right up front.

You get bonus points if you know the answer to these two questions BEFORE you ever talk to a mortgage officer. This shows you are TRULY prepared:
After reviewing your income and spending habits, what is the maximum house payment that is personally comfortable to YOU?  Sometimes the underwriting programs will preapprove you for a much higher payment than you know you can comfortably pay.  Stay within your comfort zone.  Financial gurus tend to agree if you can keep your house payment with taxes and insurance at 28% or under of your income that seems to be acceptable.  But if you have other debt, the total of that other debt and your house payment should not exceed 43% to 45% of your income.

Bonus question number 2- What is the maximum amount of money you can put down on a house?  Remember you need adequate emergency funds available for you and your family.
We can talk later in the show  about how to be prepared, strategies to being prompt to make your offer to purchase the home you want to be the winning offer. When we come back from break, we are going to consult with Jeri Jeffries, our expert on carpets. Jeri is going to give you some do's and don'ts to keep your carpet looking good for longer.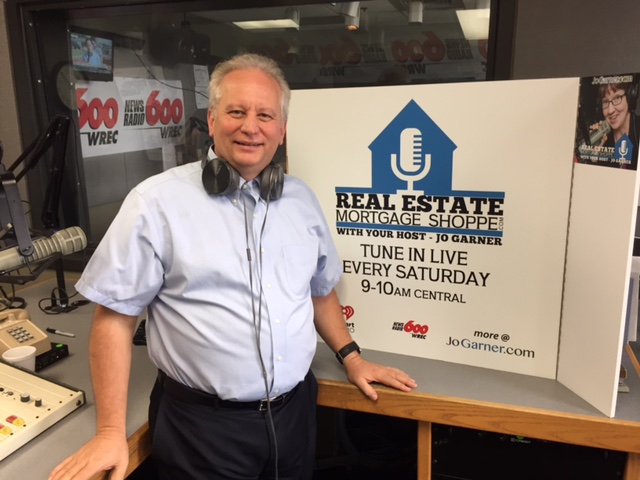 ____________________________________________________________
QUESTIONS ANSWERED BY JERI JEFFRIES OF TIGER PAWS CARPET AND UPHOLSTERY CLEANING:
Share a customer story that makes it clear why it's important to thoroughly clean and sanitize your carpet after a water emergency.
Jeri tells a story about a homeowner who returned home from out of town following the big rain caused by Tropical Depression Harvey.  This homeowner did not have a cover over the top of their chimney and the water had made its way down the flue and into the living room.   Other clients had their swimming pool overflow into the house.  Tiger Paws technicians are busy helping clients today getting the water cleaned up.
Talk about  how allergens not only collect in the duct work, but also in the carpet.    

Dogs shed, you shed dead skin etc.  Vacuuming helps but you can't get it all.  Cleaning the carpet regularly gets the allergens out.  Jeri Jeffries has a black light to find the pet accident locations so that she can use a special enzyme, protein killing solution to neutralize the odor and kill the bacteria all the way down to the carpet pad.
What kind of solution should we use to treat stains until the carpet can be professionally cleaned?

Stay away from soap residue solutions. Use an enzyme-based solution.  
Touch on other services such as stretching and repair.
How often should the carpet in your home be professionally cleaned if you have pets or heavy traffic?  How often should your carpets be professionally cleaned if you do not have pets nor heavy traffic?
You do a lot of work for property management companies. What kind of special pricing do you have for landlords and property management companies?
Jeri has investor friendly services for individuals and property management companies handling rental property.  Cleaning carpets regularly will help them last longer, saving property owners money and helping property management companies save their clients' money.
What do you clients like most about Tiger Paws?
What type businesses are good clients for you?
___________________________________________________________
QUESTION ANSWERED BY JO GARNER:
What strategies can you use to be prompt with getting the loan office what they need to get your loan approved and to the closing table?
If you can set aside a few minutes to pull together the paperwork I mentioned earlier in the show –your tax returns, paystubs , bank statements and other financial information, you will know the right answers from this information so that your loan application is accurate.  Later, when the loan officer asks for this documentation you will already have it to scan or fax over all at the same time.
If you don't know where all of your financial documents are, then make a list of the people who DO have the information.  Go ahead and write out separate permission letters dated and signed giving your Certifed Public Account (CPA) or tax preparer permission to send the copies of your tax information to the lender who is working with you.
Call your banker and give that person permission to print off certified copies of your bank statements and to make image deposits detailing any large deposits not including your payroll checks that  appear on those bank statements.
Contact the person in the payroll department from your where you work. If    you cannot locate your latest paystubs or your W2s, they may be able to quickly provide you with a copy of them.
Due to the government guidelines put in place a couple of years ago, there are mandatory delays set in place during the loan process to make sure you have time to review the loan documents.  In order to get your loan closed in record quick time, you will need to get the documentation requested by the loan officer to the mortgage office preferably within 24 to 48 hours  and not wait a week or more to do it.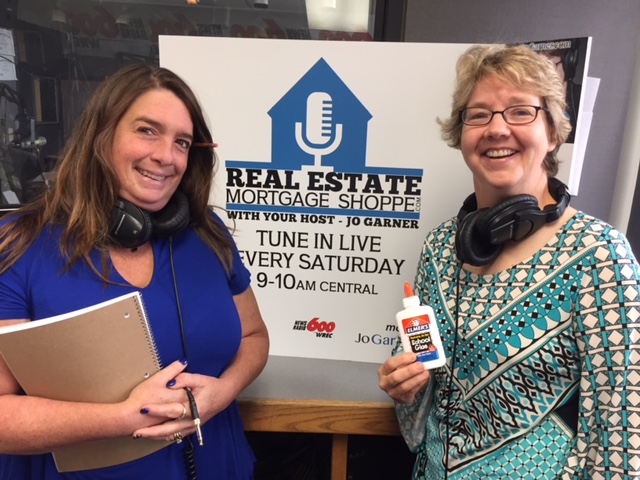 ____________________________________________________________________________________
REAL ESTATE TIP OF THE WEEK
Jeri Jeffries shares tip- If you are selling your home and your realtor says clean up the carpet, do it.   The rate of return on investment  for cleaning and decluttering is often over 800% 
____________________________________________________________________________________
ANNOUNCEMENTS:   
Talk Shoppe offers free networking & education to anyone interested in real estate or in business. Talk Shoppe meets every Wednesday 9A-10A CT at Nova Copy Conference Center Memphis, TN.  

 

This Wednesday September 6

th

, 2017

Kiki Hall, Making Memphis Better, One Child at a Time, Neighborhood Christian Center     901-881-6027

Talk Shoppe events are free thanks advertisers like Peggy Lau, Independent Representative with World Ventures.  Peggy can show you how to get first-class vacation trips with a one-of-a-kind travel community. Talk with Peggy at (901 ) 289-0747

Thank you to our newest Talk Shoppe supporter—Taylor Easton, professional videographer, drone pilot.  For top-notch video promos for you or your business, contact Taylor Easton at

www.createdflawless.com

     

Thoughts and prayers go out to those people and animals in the wake of Hurricane Harvey. Thank you to those who have been helping and being a part of the solution.

FOR THIS PODCAST OF REAL ESTATE MORTGAGE SHOPPE AND MORE, GO TO JOGARNER.COM

Real Estate Mortgage Shoppe reminds you that IF THE DEAL WORKS FOR YOU TODAY, DO IT TODAY.
____________________________________________________________________________________
REJOINDERS:  
Kevin Yee of Save Energy Solutions  

www.sesinfo.biz

  Getting the bad air and allergens out of your house and keeping good air inside by latest technology in duct sealing.
Marcus Fors of Puroclean  for water clean up, fire damage, and bio-hazards (901) 237-2040
Troy and Lynn McDonald of Erin McDonald Insurance Agency (901) 849-7101  Got flood insurance?
____________________________________________________________________________________
TIM EDWARDS OF THE FLYING LOCKSMITHS IN MEMPHIS, TN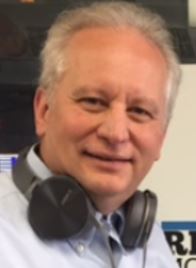 www.flyinglocksmiths.com/memphis-tn/about
(901) 231-4777
Thank you for filming Real Estate Mortgage Shoppe on Facebook Live so our friends on social media could "join us around the studio table."
Check out The Flying Locksmiths:
Call Center ready to address your individual needs or emergencies 24/7

Management Staff dedicated to building trusting relationships

Timely Job Estimates

Certified technicians that will meet all your needs and exceed all your expectations

The latest technologies and security solutions

Family business values that you can trust
You have lots of options when choosing a locksmith. You want someone who will do the job right the first time, charge a fair price, be there when the say they will, and provide professional service. Contact TFL today, and give us a chance to earn your business.
_____________________________________________________________________________________
ABOUT JERI JEFFRIES OF TIGER PAWS CARPET CLEANING & UPHOLSTERY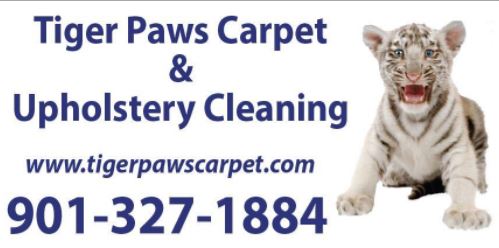 I believe in providing a quality service for a fair price and standing behind my work. Honesty has always been my key to success. Additional Organizations where I am involved:
Memphis Restaurant Association, Greater Memphis Chamber, BNI, Food Service Connection, MMHLA
My back ground is in several types of businesses and industries — I have done everything from fast food, to selling vacuum cleaners door to door, to working in the resin and fiber glass industry to commercial pest control, to selling paint jobs for a local paint contractor and now I am here.  I decided it might be nice to work for myself.  To buy a business, that I could grow for my family.  My kids, and their kids.
___________________________________________________________
About Jo Garner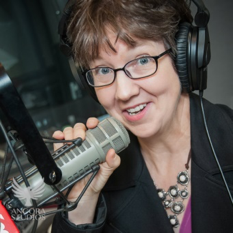 cell: (901) 482 0354
  Twitter: @jogarner
Jo describes her job description: "As a mortgage loan officer, my job is to give my client the benefits they want from their financing terms– listening to my client and determine what's of the most value to THEM–  What is their comfort level on a house payment, how much are they comfortable paying down, what type of financing do they need to get the house they want to buy or refinance. Different clients have different priorities in life—some are buying their first home with very little down payment funds.  Some are recovering from medical challenges, divorces or preparing to send children to college and some are embarking on a long term goal of buying properties to build rental income. Whatever their personal priorities are, my job is to put together a mortgage with comfortable terms that will help them achieve their goals."
Jo Garner is a mortgage officer with extensive knowledge in tailoring mortgages to her customers who are refinancing or purchasing homes all over the country.  She offers conventional, FHA, VA or other loan programs for refinancing and purchases.  
Jo can help you look at rent vs buy, when it makes sense to refinance, how to get the best deal on your home  purchase financing.   
Jo Garner  has been in the real estate/financing business for over 20 years.  She got her start in Portland, Maine where she first began her real estate career. She received her real estate education from the University of Southern Maine  and was personally mentored in San Diego, California  by Robert G. Allen, author of Nothing Down, Creating Wealth and The Challenge. 
On moving back to West Tennessee in 1987, she went into business buying and selling discounted owner-financed notes secured on real estate.  In 1990 Jo went to work for a residential mortgage company and has been a mortgage loan officer for over 20 years.  Her goal is to offer excellent, affordable service to her customers, tailoring the loan programs to the specific needs of her clients.  
In addition to her work in the mortgage field, Jo Garner  is the primary sponsor and founder of Talk Shoppe in Memphis. www.TalkShoppe.com  Jo is host of Real Estate Mortgage Shoppe  and currently publishes on her blog www.JoGarner.com