You will hear about how you can buy real estate that is connected to a probate process from the estate of someone who has passed away. You will hear where to find these properties and how to finance them. You will be hearing from Silvana Piadade, a realtor in the Memphis area with Coldwell Banker Collins Maury and me, your mortgage lender expert. Attorney Wis Laughlin will be available if you have questions.
Thank you for connecting with me on Real Estate Mortgage Shoppe. What do YOU want to accomplish with YOUR mortgage? Let's stay connected.
Subscribe to weekly Real Estate Mortgage Shoppe podcasts with show notes at www.JoGarner.com Let's talk at (901) 482-0354
To Your Success,
Jo Garner, Mortgage Loan Officer NMLS# 757308
(901) 482-0354 Jo@JoGarner.com www.JoGarner.com

_____________________________________________________________________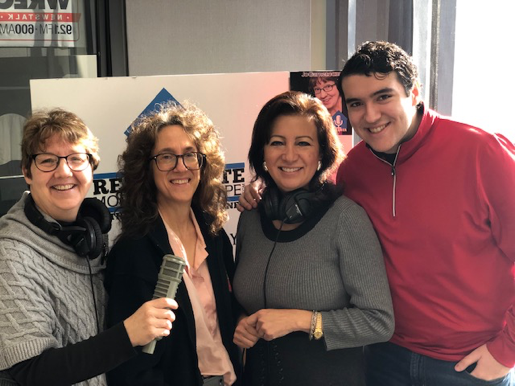 LET'S TALK REAL ESTATE!
Good morning, Memphis! Welcome to our internet listeners and podcast listeners across the 50 states! You're on Real Estate Mortgage Shoppe. I'm your host, Jo Garner, Mortgage Loan Officer. You can connect with me at www.JoGarner.com. Our general topic today is HOW TO BUY REAL ESTATE IN PROBATE. Subscribe to get our weekly blogposts with podcasts at www.JoGarner.com. Call us while we are live at (901) 535-9732 Today is December 1st, 2018.
You will hear about how you can buy real estate that is connected to a probate process from the estate of someone who has passed away. You will hear where to find these properties and how to finance them. You will be hearing from Silvana Piadade, a realtor in the Memphis area with Coldwell Banker Collins Maury and me, your mortgage lender expert. Attorney Wis Laughlin will be available if you have questions.
INTRODUCING SILVANA PIADADE, REALTOR
Silvana, it is so nice having you back in the Real Estate Mortgage Shoppe studio. You have a great reputation as a realtor and it is always a pleasure getting to work with you and your clients. You are also a great resource for Spanish speaking clients since you are bilingual. Take a moment and tell our listeners a little bit about yourself and what you do for your clients. (Silvana introduces herself and talks about how she helps her clients)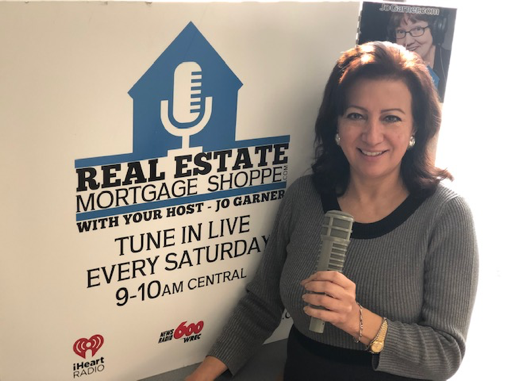 LET'S MAKE A DEAL—A REAL ESTATE DEAL
(Jo) Since real estate is one of the largest investments you will ever make, a word to the wise—spend a little extra time determining the maximum house payment that is comfortable for you. Calculate what is the maximum down payment you can pay at closing and still leave yourself an adequate emergency fund. Spend a little extra time consulting with experienced, reputable professionals before you jump out and make an offer on a home. Here are two very helpful real estate pros to have on your team:
A realtor who is knowledgeable about the geographic area where you want to buy
A lender who takes the extra time to ask you what is most important to YOU on your mortgage terms. Your lender should be knowledgeable about multiple types of mortgage products and combination of products that can help you get from where you are to where you want to be. Let's talk! If you are ready to move forward or even if you are not, I would still like to hear your plans. Doing the numbers can arm you to negotiate an even smarter home buying deal.
Does anyone out there remember that old television show called "Let's Make A Deal? Monty Hall, the host of the show was famous for posing this question to the person making a deal. "Will you take the box or go for what's behind the curtain?" The person making the deal did not know what was in the box nor did they know what was behind the three doors?
Behind door number one may be an exotic vacation or some other very valuable item. But then again, it might be a Zonk prize worth nothing at all. Wouldn't it be nice if you could peek behind the curtains before you made your choice?
Doing your research in real estate can be like "seeing behind some of the curtains." When a property connected with a probate process is complete and all debts of the decedent have been identified , its sort of like seeing behind the curtains to know that you are getting a home with a clean title with no unknown future liens coming back to haunt you.
When a home is connected to a probate process that is NOT complete, there could still be creditors and lienholders that would affect the property you are wanting to purchase buyer beware of that situation. Check with your legal and financial advisors.
_____________________________________________________________________
WHAT IS PROBATE AND WHERE TO FIND PROBATE REAL ESTATE PROPERTIES
(Jo) Silvana, the last time you were in this studio, you were talking with our listeners about how to get a great deal buying a home as a short sale—or buying the home for less than what is owed on the mortgage with the mortgage company's consent. Today the topic is probate. Let's talk about buying homes in probate.
What is probate?
What is the advantages of buying a home in the probate process?
Where do we find these properties?
(Silvana covers her topics until the 9:15 break –then continues into next segment)
You're on Real Estate Mortgage Shoppe. I'm your host, Jo Garner, Mortgage Loan Officer. What do YOU want to accomplish with your mortgage? Make your plan. Let's work your plan if the deal works for you today, let's do it today. Connect with me at www.JoGarner.com (901) 482-0354. I would really like to hear what you want to do with your real estate plans. When we come back Silvana Piadade, Realtor with Coldwell Banker Collins Maury will be sharing some more great information on buying real estate that is in probate. See you back in just a moment.
_____________________________________________________________________
2nd segment after 9:15 break:
Our Look Back Memphis Trivia Contest is brought to you by our Shelby County Memphis official historian, Jimmy Ogle. Jimmy offers free Memphis historic walking tours downtown in the spring and fall. Find out more about Jimmy at www.JimmyOgle.com . Our Look Back Memphis Trivia Contest is sponsored by John and Jennifer Lawhon of Lawhon Landscape (901) 754-7474 the Lawhon's can help you plan your landscaping if you have a BIG, BIG project or a smaller project . The Lawhons are giving away a $25 gift card to the first person with the correct trivia answer. If you know the answer to our trivia question, call us at 901 535-9732.
_____________________________________________________________________
Garner # 143 * 12/01/18
Admiral Benbow Inn
Question: I was the first motel in Memphis to be more than one story tall. Who am I?
Hint: In 1961, my first location was at 1220 Union Avenue near the Medical Center.
Hint: My third location was built on Summer Avenue, near the first Holiday Inn.
Final Hint: My next door neighbor for many years was the Imperial Bowling Lanes.
Answer: Andrew Benbow Inn. In the offices of Early-Gary Enterprises, to become Admiral Benbow Inn, Inc., Allen Gary sat at his desk in front of an original oil painting of Admiral John Benbow himself, the 17th-century British naval hero whose name appears in the opening pages of Treasure Island. When the Admiral Benbow Inn opened in 1961 on Union Avenue, it was a nice place, a "beautiful" place, in fact, according to boosters of the day. Designed in "the Jamaican influence" — part modernist box, part Spanish Revival neo-tack — it was the first motel in Memphis to be more than one story, and certainly would have been the first with a massive, reinforced concrete palm tree in front of it had the tree ever made it off the plans and onto the pavement. The Admiral Benbow Inn franchise was never very big, topping out at 18 locations in the South
Two months after it opened, it was humming away at 95 percent occupancy, drawing a mix of business travelers, Medical Center traffic, and other visitors to downtown Memphis. Some days, its occupancy exceeded 100 percent, as out-of-town shoppers rented rooms for the afternoon and checked out in time for their rooms to be rented again. Another location was built by the airport in 1963, followed by another, a franchise purchased by Gary himself to kick-start franchise sales, on Summer Avenue… Meanwhile, the Midtown location was expanded to 182 rooms. "Which will make us, I believe, the biggest motel in Memphis," Gary observed… While Holiday Inn was an unprecedented success, Admiral Benbow Inn is a failed franchise lost to annals of time, finally closing in the 1980s. In 2019, Aldi will open a new grocery store at 4720 Summer Avenue, next to Planet Fitness, site of the former Imperial Bowling Lanes.
Go to JimmyOgle.com for more information about Memphis & Shelby County history.
_____________________________________________________________________
TOPICS COVERED BY SILVANA PIADADE, REALTOR
PROBATE SALES
What is probate:
By definition, probate is the legal process for the transfer of assets-houses, cars, stock, bond, boats, etc. from the deceased person's name to his or her estate so they can be sold or distributed to the heirs.
How Long does it take?
Average process of 9 to 18 months.
Probate takes place in the county of the decedent's residence
Probate oversees the settlement of an estate
Probate validates the terms of a will, if there is one. NOTE: ONLY if you have a living trust you can avoid probate (A fully vested living trust)
Probate pays legitimate creditors (have to be approved by the court)
Person Dies – There is a will = Testate = Executor
Without a legal Will = Intestate = court appoints an Administrator
Special Types of Probate:
Conservatorship: Person is alive but cannot take care of themselves
Guardianship: Under age of 18 and cannot take care of themselves
Living Trust: Problem – create a trust. If refi is done on the house and not
Traditional ways probate property is bought and sold:
• Private sale (handled by an attorney, requests for seal bids)
• Public Auction
• Private Auction
• Trust Department (small banks liquidate)
• Real Estate Agent
_____________________________________________________________________
TOPICS COVERED BY JO GARNER, MORTGAGE LOAN OFFICER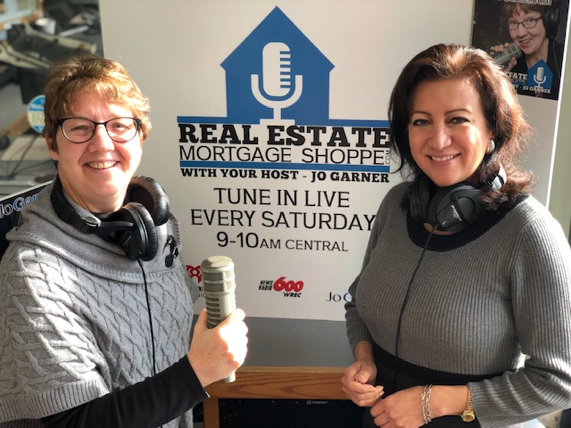 1. How do you finance a home that is in probate?
A. If the real estate property is connected with other assets that are tied up in the deceased person's probate process, and all of the creditors and lien holders have not had sufficient notice to make claims, the home will not be guaranteeing the buyer a clear title. (In other words, there could be outstanding liens or other claims against the property no one knows about yet.)
B. Mortgage companies doing Fannie Mae, Freddie Mac, FHA, VA Rural Housing and other government-backed mortgages, are going to require clear title in order to secure a loan on the property being purchased. In cases, where the title on the real estate being sold is not yet been deemed clear by the title company, a buyer might get a loan from a private lender not affiliated with a financial institution. The buyer might also get the seller of the property to agree to lend the buyer equity and the buyer to agree to pay the seller back on monthly payments until the balance is paid out.
C. Most traditional mortgage products like conventional, Fannie Mae, Freddie Mac, FHA, VA and Rural Housing will also require the real estate property to be in good condition. These mortgage products require that the property have a good roof, no rotted wood, working electrical, plumbing and HVAC equipment.
D. Most mortgage loan programs do not allow the seller to give the buyer a "repair allowance" or cash back at closing. If the property being sold does have some repairs that need to be done, one easy way to do it without the seller giving a "repair allowance," is for the buyer to offer a little higher price for the home and allow the seller to pay the repair company to complete the repairs before closing. This way the seller still can net the same profit at closing even though they are paying for repairs.
2. A word of caution when buying property during the probate process.
If the probate process is not complete for the person who has passed away, there could be creditors that need to be paid. At the end of the probate process the attorneys could find that the only way to pay off the debts of the decedent is to get it from the sale of the assets—including the real estate. Talk with your personal attorney and financial advisor about this, but I have heard real estate investors talk about the possibility of buying a property in probate and then having TennCare or other government insurance program require the real estate to be sold and proceeds used to pay for the decedent's bills or time in the nursing home. That would be a bad debt-day for the buyer of the home.
The advantage of considering real estate property that is in probate is that in so many cases, the descendants are motivated to sell. Also, you might be able to make a deal to purchase the property before it ever gets listed to the public (So much less competition with other bidders to buy the property.)
Here's an example of a home buyer who bought property that had just been cleared through probate. This property needed some repairs and here's how this buyer got the repairs covered by the seller.
Tiana Triskin owned her own business that she and her husband had spent the last few years building. They sold custom items to home builders and the recent real estate crash had caused them to lose their nest egg of savings. Just as their business had started coming back, Tiana's husband fell ill and passed away suddenly.
Without her husband's help and without the extra income, Tiana felt she needed to downsize to a smaller home so that she could better manage the money situation. She still wanted a quality home in the general area where she and her husband had lived, but felt like she could not afford on her own what it would cost. She needed to find a needle in a haystack.
Tiana knew several realtors in her line of business, and through word of mouth, she discovered a home that belonged to family who had just lost a loved one. There were several siblings living away out of state and it was in their best interest to simply sell the home and split the proceeds. None of the siblings wanted to deal with replacing part of the roof that was leaking and a few other repair items.
At the advice of a realtor friend, Tiana made an offer high enough to allow the estate of the deceased family member to pay a roofing company to fix the roof right before closing on the transaction. Since the roof repair was required by the mortgage company had to be done before closing and Tiana did not have the money to pay for that, she offered a little higher price for the home so the family members could realize the same amount of profit and still pay for the roof repair. Another word for this transaction was a WIN-WIN situation.
Listing price was $160,000.
Partial Roof Repair Cost $ $2,000
Tiana offered $162,000 for the house with the contract requiring the seller to pay for the $2,000 roof repair right before closing. This would keep the mortgage company happy too.
The sellers could still net what they would have netting if they sold it for the $160,000 listing price. The extra $2,000 in price covering the roof repair.
3. Refinancing the property by family members can be a great option to make the financing more manageable for those taking over the payments on a home from a deceased family member
4. Mortgage companies allow family members to assume the mortgage of their deceased family, but may require some documentation
5. There are some renovation and repair loan products available for homes that need extensive repairs and improvements. Talk with me at 901 482-0354
REAL ESTATE TIP OF THE WEEK (Silvana Piadade shares a real estate related money-saving or time-saving tip): Silvana shares a tip about avoiding real estate delays and frustration by using only asset accounts that do not have numerous large deposits in the last couple of bank statements. Mortgage companies require that borrowers provide a paper trail on any large deposits appearing in the bank statements-
Attorney Harry "Wis" Laughlin offers some important information about the legal end of the probate process. Avoid spending LOTS of money and avoid long time delays by forming a revocable trust so that you can get the real estate sold and other business handled quickly without the cumbersome probate process.
_____________________________________________________________________
ANNOUNCEMENTS:
Talk Shoppe offers free networking & education to anyone interested in real estate or in business. Talk Shoppe meets every Wednesday 9A-10A CT at Pinot's Palette 8225 Dexter Rd Cordova, TN. This Wednesday December 5th, 2018 Talk Shoppe presents: December 5th, 2018 Super Attorney Wis Laughlin, "Year End Tax Tips-Don't Miss Out" wislaughlin@gmail.com 901-507-4274
Talk Shoppe events are free thanks to supporters like Mary Lou Nowak, owner of Mid-South Home Helpers. Mary Lou knows what to do when it comes to non-medical assistance to help your loved one stay safely and comfortably in their own home. Call Mary Lou at (901) 414-9696.
2. Jack's Challenge. Who do you know who is going through a hard time this holiday season? Invite them out for coffee. Spend time listening to them and being the friend they need.
3. Make some great memories this season with your loved ones at some fun holiday attractions.
A friend and I ventured out to Starry Nights at Shelby Farms and had an awesome at Happy Times Farms in their petting zoo. Check them out at Shelby Farms and at www.HappyTimesFarm.com
4. Kudos! To the St. Jude marathon runners today. Thank you for all you are doing to raise money for such a worth cause.
4. Subscribe at www.JoGarner.com and you can get our weekly blog posts with podcasts conveniently in your inbox.
5. Real Estate Mortgage Shoppe reminds you to MAKE YOUR PLAN. LET'S WORK YOUR PLAN. IF THE DEAL WORKS FOR YOU TODAY, DO IT TODAY.
SPECIAL NOTE: REAL ESTATE MORTGAGE SHOPPE RECOMMENDS THAT YOU CONSULT WITH A FINANCIAL, LEGAL OR OTHER CERTIFIED, LICENSED PROFESSIONAL BEFORE ACTING OR INVESTING ON ANYTHING YOU HEAR OR SEE FROM THE CONTENT ON THIS SHOW OR BLOG POSTS. THE INFORMATION WE SHARE ON REAL ESTATE MORTGAGE SHOPPE IS GENERAL IN NATURE MEANT FOR GENERAL EDUCATIONAL PURPOSES ONLY. ALL EXAMPLES GIVEN FOR ILLUSTRATION PURPOSES ON REAL ESTATE MORTGAGE SHOPPE USE FICTIONAL CHARACTERS AND DO NOT REFLECT REAL PEOPLE OR ACTUAL DETAILS IN ANY OF THE SITUATIONS.
_____________________________________________________________________
QUOTE CORNER:
Anonymous " Wealth may be inherited, but wisdom must be worked for—and there is not tax on wisdom (YET)
_____________________________________________________________________
REJOINDERS:
1. SONIA BALCER, MONTROSE, CALIFORNIA – ROCKET SCIENTIST
2. MARY JANE LESSLEY, SIGNS NOW MEMPHIS (901) 368-0784
3. TROY AND LYNN MCDONALD, BARTLETT, TN ERIN MCDONALD INSURANCE AGENCY (901) 849-7101
Transitional Music: "The House That Built Me" Miranda Lambert; "Circle of Life" by Elton John; "Walk of Life" Dire Straits; "Memphis" by Johnny Rivers for the Look Back Memphis Trivia Contest.
About Harry W. (Wis) Laughlin:
Tax, Estate, Transactional Lawyer, Speaker, Writer, 3rd generation lawyer 35+ years, Former IRS Attorney, Accredited Estate Planner by Memphis Estate PL. Council, Former Corporate Counsel (901) 218-7820
_____________________________________________________________________
ABOUT SILVANA PIADADE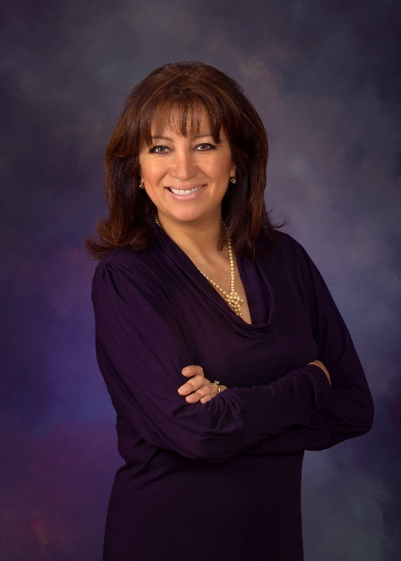 I moved from Houston Texas in 1997, I am married, a mother of a 17-year old Junior attending CBHS high school. I am originally from Latin America (Bilingual) fluent in Spanish. I have 13 years of experience in residential real estate and hold several accreditations but for the purpose of this conversation: CDPE (Certified Distressed Property Expert, my forte in Short Sales. I have also earned every year performance awards from Collins-Maury. In July 2017, I earned my Broker's license. My previous training in customer satisfaction comes from a background in the hospitality industry and most of my clients are direct referrals. I love music and good food. Why me? Because I listen, I care and I deliver.
Silvana Piadade, CRS, ABR, CDPE, MRP, CPRES
Broker
TN Company Lic# 257511
TN Agent Lic# 289316
Coldwell Banker Collins-Maury Realtors
Ofc 901-259-8550
Cell 901-647-6661
E-fax 888-965-9104
www.FindHomesinMemphis.com
CB International President's Elite Award 2015-2014
2016 Real Trends – Best Real Estate Agents in America
Client Reviews: https://www.zillow.com/profile/user8150076/#reviews
CONTACT INFO:
Cell 901-647-6661
Email: piadade@collins-maury.com www.FindHomesinMemphis.com
Facebook: www.facebook.com/silvanainmemphis/ Twitter: twitter.com/spiadade
Linkedin: linkedin.com/in/silvana-piadade-1a58871b/
Instagram: instagram.com/silvanapiadade/?hl=en
_____________________________________________________________________
ABOUT JO GARNER-MORTGAGE LOAN OFFICER: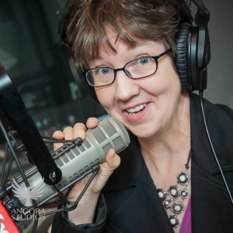 WHAT DO YOU WANT TO ACCOMPLISH WITH YOUR MORTGAGE?
www.JoGarner.com (901) 482 0354 jo@jogarner.com twitter @jogarner NMLS# 757308
"Whatever YOUR personal priorities are, my job is to help you get the mortgage terms that will give you bragging rights when you talk about it and help you score on hitting your goals ."
As a mortgage loan officer, my job is to help you get to the benefits you want from your financing terms. What is most important to you? I can help you find the financing terms that will help you get to what you want. What is your comfort level on a house payment? How much are you comfortable paying down,? What type of financing do you need to get the house you want to buy or refinance?
Different clients have different priorities in life—some are buying their first home with very little down payment funds. Some are recovering from medical challenges, divorces or preparing to send children to college and some are embarking on a long term goal of buying properties to build rental income."
Jo Garner is a mortgage officer with extensive knowledge in tailoring mortgages to her customers who are refinancing or purchasing homes all over the country. She offers conventional, FHA, VA or other loan programs for refinancing and purchases.
Jo can help you look at rent vs buy, when it makes sense to refinance, how to get the best deal on your home purchase financing.
Jo Garner has been in the real estate/financing business for over 20 years. She got her start in Portland, Maine where she first began her real estate career. She received her real estate education from the University of Southern Maine and was personally mentored in San Diego, California by Robert G. Allen, author of Nothing Down, Creating Wealth and The Challenge.
On moving back to West Tennessee in 1987, she went into business buying and selling discounted owner-financed notes secured on real estate. In 1990 Jo went to work for a residential mortgage company and has been a mortgage loan officer for over 20 years. Her goal is to offer excellent, affordable service to her customers, tailoring the loan programs to the specific needs of her clients.
In addition to her work in the mortgage field, Jo Garner is the primary sponsor and founder of Talk Shoppe in Memphis. www.TalkShoppe.com She was also the editor of Power Shoppe, a free weekly e-zine designed for real estate professionals and others indirectly connected to the real estate industry and currently publishes on her blog www.JoGarner.com.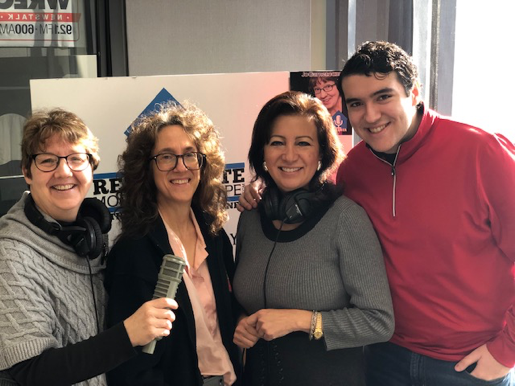 Friends of Real Estate Mortgage Shoppe
Sonia Balcer, California and Marc Piadade, TN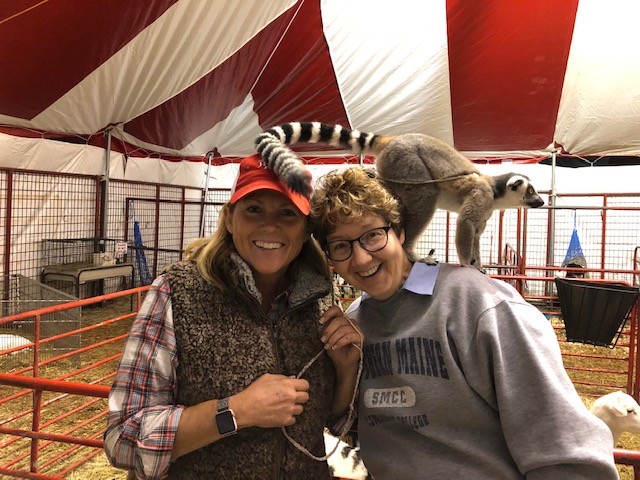 NEW friends of Real Estate Mortgage Shoppe
Lori Hooker of Happy Time Farm and "Mr. Lemur"
Starry Nights at Shelby Farms Petting Zoo