Did you know that the higher your credit scores, the lower interest rates you enjoy on your mortgage and other loans? Today I will be covering some surprising habits to quickly clean up and  boost your credit scores.  Jeri Jeffries of Tiger Paws Carpet Cleaning has some good tips on how to preserve your carpet and how to avoid common cleaning mistakes people make. Marcus Fors of Puroclean will be sharing first steps to take in case of a home disaster.  Kevin Yee of Save Energy Solutions will be coming in later to share some real estate tips on how to raise the value of your home and lower your utility bill.  Scruba dub dub—it's all about the financial rewards of putting clean on your team!
Let's stay in touch! Subscribe by emailing to Jo@JoGarner.com  to get the latest podcasts and blog posts with show notes every week.  We will not sell your email address. We honor the relationship with have with you.   Call me directly at (901) 482-0354 and let's look at some financing scenarios for your specific situation.
To Your Success,
Jo Garner, Mortgage Loan Officer NMLS# 757308   (901) 482-0354
______________________________________________________________________________
JOIN US ON REAL ESTATE MORTGAGE SHOPPE!
Good morning, Memphis!  Welcome to our listeners across the 50 states! You're on Real Estate Mortgage Shoppe. I'm your host, Jo Garner, Mortgage Loan Officer.  You can connect with me at www.JoGarner.com. Subscribe by emailing me at Jo@JoGarner.com .  We will not sell your email address.  You will get the newest weekly blog post and show notes with the latest podcasts full of great information and resources. Our topic today is  CARPET TO CEILING TO CREDIT-PUT CLEAN ON YOUR TEAM!  You can call us while we are live at (901) 535-9732 or outside the Memphis area (800) 474-9732 Today is  July 8th, 2017.
HERE'S WHAT YOU WILL HEAR TODAY
Did you know that the higher your credit scores, the lower interest rates you enjoy on your mortgage and other loans? Today I will be covering some surprising habits to quickly clean up and  boost your credit scores.  Jeri Jeffries of Tiger Paws Carpet Cleaning has some good tips on how to preserve your carpet and how to avoid common cleaning mistakes people make. Marcus Fors of Puroclean will be sharing first steps to take in case of a home disaster.  Kevin Yee of Save Energy Solutions will be coming in later to share some real estate tips on how to raise the value of your home and lower your utility bill.  Scruba dub dub—it's all about the financial rewards of putting clean on your team!
INTRODUCING JERI JEFFRIES OF TIGER PAWS CARPET CLEANING
Sitting at the coffee table with us today is the lady that I love to see coming through my door at home and I love it even more when she leaves.   Of course, I love it when Jeri Jeffries of Tiger Paws Carpet Cleaning walks OUT my door because when she leaves, my carpet looks good, smells good and feels good between my toes—it's CLEAN!  Jeri Jeffries, tell our listeners a little bit about yourself and what you do for your clients at Tiger Paws Carpet Cleaning.  (Jeri has about a minute to share about herself and what she does for her customers.)
INTRODUCING MARCUS FORS OF PUROCLEAN
Also sitting at the table today for the first time on Real Estate Mortgage Shoppe is Marcus Fors of Puroclean. Marcus, you come with many glowing testimonials from people I know who have been glad you walked through their door when they experienced a disaster in their home.   Take a moment and tell our listeners a little about yourself and what you do for your customers. (Marcus has about a minute to introduce himself and talk about the services he offers through Puroclean.)
THERE ARE MANY REWARDS FOR CLEAN
Do you remember your mama reminding you to clean your room, clean your plate, keep your nose clean?  When I was about 6 or 7 years old, Mama wrote down several weekly cleaning chores on a poster board and hung it on the wall in our kitchen. Every time I completed one of the chores on the list, I got to stick a blue star by that chore that week.  When my little sister did a chore, she got to stick on a green star. Whoever had the most stars at the end of the week got to go buy a toy at the dime store (now they are called dollar stores—inflation you know.) I got several toys that year and, yes, blue is still my favorite color.   Clean really has its rewards!
SURPRISING CLEAN CREDIT HABITS THAT BRING PAIN AND PROFIT
Most of you all know I have been in the mortgage business for almost 30 years. Clean has MANY rewards in the mortgage business. One of the biggest pay days for my customers comes with clean credit and high credit scores. Even though I am not a licensed credit repair person, I can share with you some common habits and some habits that may surprise you on how to keep your credit clean and your scores high.
Most everyone knows that you need to make ALL of your payments on time. Even one recent over-30-day-late report from a creditor can sink your credit scores 40 or 50 points.  But did you know that a 12-months-same-as-cash account, even if you pay it on time can drop your credit scores sometimes 100 points? Did you know that if you use over 50% of your credit line on a credit card, even if you make your payments on time, it could drop your scores 30 to 50 points or so?  Later in the show, I will be sharing with you some simple habits to help you keep your credit clean and your scores at their peak.  
Jeri Jeffries, we walk on our carpets every day, but there are some things you have taught me that I never knew about how to preserve the quality of my carpet.  Can you share one or two of your tips now?  I know you plan to share even more later in the show.
DID YOU KNOW THIS ABOUT HOW NOT TO CLEAN YOUR CARPETS?
(Jeri Jeffries shares one or two tips about how to care for your carpet—example-don't use a brush to attack a stain on the carpet because it tears the fibers.  Dab it out immediately.)
(Jo) Marcus Fors, you are the man to call when there is water damage, fire damage, mold or a bio hazard disaster in home or office. You are like superman who swoops in to fix it. But what can we do as homeowners to minimize a disaster in the seconds following the disaster?
FIRST THINGS FIRST WHEN IT COMES TO MINIMIZING DISASTER DAMAGE:
Marcus talks about the first things a homeowner can do to minimize damage to the home or office in the seconds following a disaster before Marcus and his team can get there. One tip is to document today all the things in your house and make copies of handbooks that show the make and model of your appliances and other expensive items.  Some people use video to go through the house and then they store the video off site so in case of a fire or other disaster, they have a better chance of getting reimbursed fully for the items by their insurance company.
Jo relate a story of one night when a tenant on the third floor of one of my rental properties called me at 2AM frantic because she said, "The water pipe broke in my bathroom and water is coming out like a geyser.   Since the tenant did not know how to turn off the water and we only had seconds before the shooting water would be seeping downstairs, I had her shove a Rubbermaid container under the leak and then run around turning on ALL of the water spickets, even the one outside until the plumber could get there.  The water pressure lost its torque and the geyser diminished to a trickle. No one's feet got wet outside her bathroom.
MORTGAGE MARKET NEWS:
 

Timing is everything when it comes to your credit report, your carpet and responding to a disaster in your home. Timing is also key to buying or refinancing your home with some terms you can brag about. This week mortgage rates stayed relatively steady but came in a little higher due to the weakness in the European bond market. The conventional

30YR FIXED

rates came in around

– 4.125% to 4.25%.  

The 15 year fixed rates came in around the mid 3's. Other mortgage programs varied. Let's look at

your

financing scenario. But you have to talk with me personally so I can work with you personally. Call me at (901) 482-0354 or connect at

www.JoGarner.com

Subscribe to Real Estate Mortgage Shoppe by emailing at

www.JoGarner.com

. MAKE YOUR PLAN. LET'S WORK YOUR PLAN. IF THE DEAL WORKS FOR YOU TODAY, LET'S DO IT TODAY.When we come back from break you are going to hear more about the rewards of putting Clean On Your Team to protect your credit and your biggest investment—your home from carpets to ceiling. See you back in just a moment.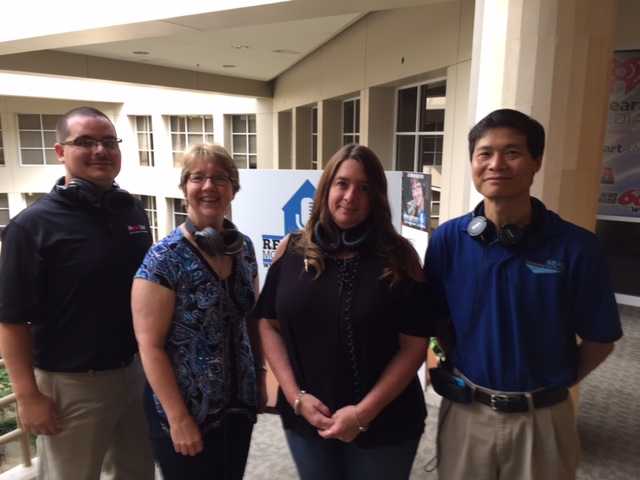 TALK SHOPPE BUSINESS TIP TO REAL ESTATE PROS:
2nd segment after 9:15 advertising break– It's time to talk shop with Talk Shoppe's Business Tip For  Real Estate Professionals. Talk Shoppe is a marketing company offering free education and networking to anyone interested in real estate or in business. Talk  Shoppe is made possible by the financial support of its sponsors and advertisers. For more about Talk Shoppe, go to www.TalkShoppe.com (shoppe)  For our Talk Shoppe Business Tip today we have Talk Shoppe financial supporter, Kevin Yee of Save Energy Solutions. Kevin has many happy customer stories from people that had problems with allergies or high utility bills that were solved after Kevin sealed their duct system to keep the bad air out of the house.  Kevin, what is our Talk Shoppe Business Tip for Real Estate Professionals today?  (Jo says, "Thanks, Kevin.  How do we contact you?
QUESTIONS ANSWERED BY KEVIN YEE OF SAVE ENERGY SOLUTIONS:
What got you into the Save Energy Business?
Talk about any government grants or credits homeowners can use to make their homes energy efficient.
____________________________________________________________
QUESTIONS ANSWERED BY JERI JEFFRIES OF TIGER PAWS CARPET AND UPHOLSTERY CLEANING:
Share a customer story that makes it clear why it's important to thoroughly clean and sanitize your carpet after a water emergency.
Jeri tells a story about a tenant from an apartment complex who became very ill after she accidentally allowed the bathtub to overflow.  She didn't want the apartment manager to know she had the water accident on the carpet in the bathroom, so she just let it dry out.   
Later the lady became very sick like she had never been before. When she finally had Tiger Paws Carpet Cleaning  come in and check things out, they found fungus growing under the carpet.   The solution came when they were able to sanitize the area and get rid of the problem material.  
Talk about  how allergens not only collect in the duct work, but also in the carpet.    
Dogs shed, you shed dead skin etc.  Vacuuming helps but you can't get it all.  Cleaning the carpet regularly gets the allergens out.
Touch on other services such as stretching and repair,
You do a lot of work for property management companies. What kind of special pricing do you have for landlords and property management companies?
Jeri has investor friendly services for individuals and property management companies handling rental property.  Cleaning carpets regularly will help them last longer, saving property owners money and helping property management companies save their clients' money.
_____________________________________________________
QUESTIONS ANSWERED BY MARCUS FORS OF PUROCLEAN:
Share some customer stories of how you have come to the rescue for them when they had a water emergency.

Marcus tells the story of how his company always puts their clients first before fixing the disaster.  He got a call from a couple who went to bed that night with one shirt washing in the washing machine. In the middle of the night, the husband woke up and stepped into water clear on the other side of the house from the washing machine.  

He and his wife immediately scrambled trying to get their electronics and other valuables up above the water.  The wife accidentally slipped and fell and an ambulance had to be called to help her. After the client was well cared for, Marcus went in and begin the clean up operation so that they could be restored as soon as possible.
What are some quick responses homeowners can make within a few seconds of a water emergency happening that can prevent more damage?
What kind of help can you offer homeowners or offices following fire damage or smoke damage?
What are some tell-tale signs that a home or office area has a mold problem?
Answer:  you can sometimes see it AND smell it.  Sometimes you can't smell it but you can see it. You can't kill mold with bleach.  Bleach only kills the limbs and leaves of the mold but not the root.  You really need professionals like Puroclean to truly get rid of the mold.
What can you do to fix a mold problem?
You also work with bio hazards.  What kind of services do you offer in cases like this?
_______________________________________________________
QUESTIONS ANSWERED BY JO GARNER:
What are some actions I can take to make sure my credit scores are kept as high as possible?
( I am not a licensed credit repair person and I direct my clients to the credit bureaus for any final corrections or fixes.  There are no guarantees that you will get the exact results you want 100% of the time.  What I am sharing with you is based on close observation and study of the cause and effect on numerous mortgage client credit reports).
Make your payments on time and do not let them get over 30 days late.

If a creditor is contacting you about a collection account, pay it as soon as possible or set up a payment plan with the lowest possible payment per month with an agreement with the collection company not to report negative information about you to the bureaus.

Never use more than 30% of your credit card limits. For example, if your credit limit is $10,000, you would never want your balance to go over $3,000.  Your utilization habits on revolving account activity makes up over 30% of your credit score.

Stay away from 12-months-same-as-cash accounts.  Most of the time these type accounts are scored as maxed out revolving accounts. I have seen these accounts drop someone's score more than 100 points.

Don't get too many companies checking your credit within a 90 day period.  Too many inquiries on your credit can cause your credit score to lose points. Periodic inquiries from your insurance company are soft hits to your credit and do not affect your credit score.  The Fair Credit rules in the late 90's allow for you to shop for a car or a mortgage.  As long as the inquiries within a 14 day period are all from companies coded with the credit bureaus as mortgage companies, the  inquiries will still appear on your credit report but should not negatively affect your score.  It is the same with car dealerships when you are shopping for a car.  Be careful though because some car dealerships have finance companies and other type lenders check your credit when they are shopping for the best rate for your car loan.  Ask before you allow your credit to be pulled.

Check your credit once a year.   You are allowed one free credit report annually.   

www.annualcreditreport.com

is the official site to check.
What can I do to get points added to my credit score in 30 days or less?
If there is bad credit on your report, contact the creditor and get a letter to send to the three big credit bureaus-Equifax  

www.equifax.com

; Experian

www.experian.com/reportaccess

; Transunion

www.transunion.com/myoptions
A credit advisor with Equifax directed me to www.myfico.com , a site that explains how credit scores work and what to do to keep your scores at the highest.
Pay down revolving accounts to a balance under 10% of whatever your credit limit is for the best results.
Why are my credit scores from the mortgage company lower than the ones I pulled from the internet?
Knowing your true credit score would be simple if there was only one credit scoring algorithm. But there are many.  Currently mortgage companies us the Classic FICO scoring system which typically calculates credit scores a little lower than other scoring algorithms used by consumer credit companies and consumer credit scoring internet sites.
What do mortgage companies consider a good credit score?
Most mortgage programs consider a really good score to be a scores 740 or higher. A good score 700 to 739.   An average score would be 680 to 699.  Lower scores around 679 to 650. Poor scores coming in around 649 and below. The higher your score, the better interest rates you tend to get.
_______________________________________________________
REAL ESTATE TIP OF THE WEEK
Kevin Yee of Save Energy Solutions has about a minute or more to offer a real estate related tip as the Talk Shoppe Business Tip to Real Estate Pros on how to increase the value of a home by making your home energy efficient.  Kevin shares where to get government assistance to make your home energy efficient.   You can save quite a bit of money in a lot of cases because your utility bill tends to be lower after getting your home energy efficient.  
_______________________________________________________
ANNOUNCEMENTS:   
Talk Shoppe offers free networking & education to anyone interested in real estate or in business. Talk Shoppe meets every Wednesday 9A-10A CT at Nova Copy Conference Center 7251 Appling Farms Parkway Memphis, TN.  

 

This Wednesday July 12

th

, 2017. Talk Shoppe presents: Tim Marsh Special Agent with the FBI.  His topic is hot one you won't want to miss. "Cyber Threats: Current and Emerging."  Tim Marsh

timothy.marsh@ic.fbi.gov

.  

Talk Shoppe events are free thanks to advertisers like Gwen Christensen, owner of Builders Floors and Interiors where you can get good flooring installed for less cost than at the big box stores.  

www.BuildersFloorsAndInteriors.com

(901) 382-2155

Thank you to Talk Shoppe strategic alliance partner Jana Cardona, executive director of the Mid-South Business Network International BNI helps members increase their business through a structured, positive and professional referral marketing program.

www.bnimidsouth.com
SPECIAL NOTE:  REAL ESTATE MORTGAGE SHOPPE  RECOMMENDS THAT YOU CONSULT WITH A FINANCIAL, LEGAL OR OTHER CERTIFIED, LICENSED PROFESSIONAL BEFORE ACTING OR INVESTING ON ANYTHING YOU HEAR OR SEE FROM THE CONTENT ON THIS SHOW OR BLOG POSTS. THE INFORMATION WE SHARE ON REAL ESTATE MORTGAGE SHOPPE IS GENERAL IN NATURE MEANT FOR GENERAL EDUCATIONAL PURPOSES ONLY.
FOR THIS PODCAST OF REAL ESTATE MORTGAGE SHOPPE AND MORE, GO TO JOGARNER.COM
Real Estate Mortgage Shoppe reminds you to MAKE YOUR PLAN. LET'S WORK YOUR PLAN. IF THE DEAL WORKS FOR YOU TODAY, LET'S DO IT TODAY.
____________________________________________________________________________________
RE-JOINERS:  
Leah Anne Morse of Cartridge World in Collierville, TN.  Save over 30% of your printing costs by using the latest high tech recycled cartridges. (901) 853-3230
Billy Nickol, Geiger promotional products. If Billy doesn't have it, you don't need it.  (901) 233-1487  
Diane Neal, US Health Advisors  for individual and family medical insurance coverage –great coverage—affordable prices.  (901) 606-9091
______________________________________________________________________________
ABOUT KEVIN YEE, SAVE ENERGY SOLUTIONS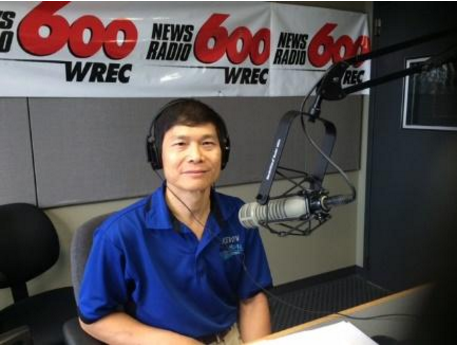 Save  Energy Solutions, LLC
Kevin Yee founded Save Energy Solutions (SES) in 2007 in search of ways to reduce energy usage for home owners.   Before this, he spent over 15+ years as a Professional Engineer  in various engineering titles:  Industrial Eng'r, Packaging Eng'r, Manufacturing Eng'r, & Plant Engineering in the Commercial Industry.  With his technical background,  He easily crossed over to the study of Building Science and Home Performance Industry.   As of June 2012, he passed the TN State HVAC exam and registered as a TN Licensed  HVAC Contractor #65878.
Committed to continuous knowledge in the HVAC industry, he contracted with many HVAC business and Home Performance companies. He obtain National Certification as a Certified Professional from BPI (Building Performance Institute, Inc.) and a Certified Quality Contractor from TVA EnergyRight Solutions.  Instead of improving "efficiency / quality in PLANTS", he now working on improving "efficiency / comfort / safety in HOMES".   
Kevin has a strong knowledge of the "whole-house approach" from attending seminars and classes as well as hands-on experience in many homes, helping home owners improve their indoor air quality and save money on their utility bills.   See our Test Result Page and read the customer's comments.
_________________________________________________________________________________
ABOUT MARCUS FORS OF PUROCLEAN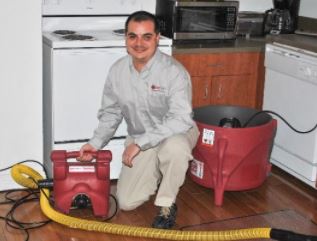 A Memphis native with a background in water mitigation and construction, I decided to go into business for myself. My wife and I opened a PuroClean franchise 2 ½ years ago and enjoy servicing our local community in their time of need.
We specialize in property damage restoration from: water, fire, mold or bio-hazard. When a disaster strikes it is comforting to have a local company to rely on to help restore your property.
_________________________________________________________________________________
ABOUT JERI JEFFRIES OF TIGER PAWS CARPET CLEANING & UPHOLSTERY: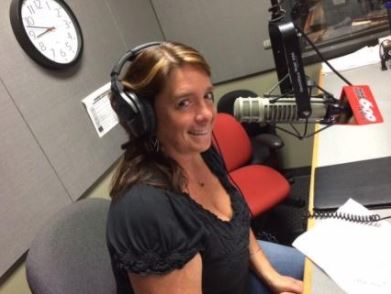 I believe in providing a quality service for a fair price and standing behind my work. Honesty has always been my key to success. Additional Organizations where I am involved:
Memphis Restaurant Association, Greater Memphis Chamber, BNI, Food Service Connection, MMHLA
My back ground is in several types of businesses and industries — I have done everything from fast food, to selling vacuum cleaners door to door, to working in the resin and fiber glass industry to commercial pest control, to selling paint jobs for a local paint contractor and now I am here.  I decided it might be nice to work for myself.  To buy a business, that I could grow for my family.
_________________________________________________________________________________
About Jo Garner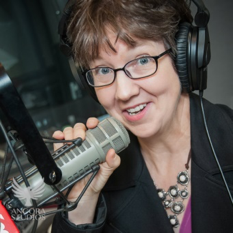 cell: (901) 482 0354
  Twitter: @jogarner
Jo describes her job description: "As a mortgage loan officer, my job is to give my client the benefits they want from their financing terms– listening to my client and determine what's of the most value to THEM–  What is their comfort level on a house payment, how much are they comfortable paying down, what type of financing do they need to get the house they want to buy or refinance. Different clients have different priorities in life—some are buying their first home with very little down payment funds.  Some are recovering from medical challenges, divorces or preparing to send children to college and some are embarking on a long term goal of buying properties to build rental income. Whatever their personal priorities are, my job is to put together a mortgage with comfortable terms that will help them achieve their goals."
Jo Garner is a mortgage officer with extensive knowledge in tailoring mortgages to her customers who are refinancing or purchasing homes all over the country.  She offers conventional, FHA, VA or other loan programs for refinancing and purchases.  
Jo can help you look at rent vs buy, when it makes sense to refinance, how to get the best deal on your home  purchase financing.   
Jo Garner  has been in the real estate/financing business for over 20 years.  She got her start in Portland, Maine where she first began her real estate career. She received her real estate education from the University of Southern Maine  and was personally mentored in San Diego, California  by Robert G. Allen, author of Nothing Down, Creating Wealth and The Challenge. 
On moving back to West Tennessee in 1987, she went into business buying and selling discounted owner-financed notes secured on real estate.  In 1990 Jo went to work for a residential mortgage company and has been a mortgage loan officer for over 20 years.  Her goal is to offer excellent, affordable service to her customers, tailoring the loan programs to the specific needs of her clients.