On Real Estate Mortgage Shoppe today we have an expert in the studio to cover some resources available to families and individuals who are dealing with a decrease in income. I will be covering some stories of people who have been able to restructure their debt and how they did it to get successfully through the tighter budget times.
Thank you for stopping by Real Estate Mortgage Shoppe for a visit. Let's hear more about what YOU want to accomplish with your mortgage. Call me directly and let's talk at (901) 482-0354. Email me at Jo@JoGarner.com If you prefer to apply online, https://jogarner.evolve.mortgage. Subscribe and you will get our weekly podcasts along with the show notes.
To Your Success,
Jo Garner, Mortgage Loan Officer NMLS # 757308 (901) 482-0354 Jo@JoGarner.com www.JoGarner.com
_____________________________________________________________________________________
Now To The Show!
Good morning, Memphis! Welcome to our listeners across the 50 states! You're on Real Estate Mortgage Shoppe. I'm your host, Jo Garner, Mortgage Loan Officer. You can connect with me at www.JoGarner.com. Today's show is sponsored by Joe Rojas of Quality Title Group. Joe takes good care of my clients. If you want to buy a house or refinance one, call Joe Rojas to handle your title work and closing. (901) 289-5821. Our general topic is BE YOUR FAMILY'S HERO- WHAT TO DO WHEN YOUR INCOME DROPS
If you have a question or comment and text me now at (901) 482-0354 or call me directly off the show at the same (901) 482-0354. You can call us while we are live in the studio at (901) 535-9732. Today is January 6th, 2018.
Here's What We Are Talking About
On Real Estate Mortgage Shoppe today we have an expert in the studio to cover some resources available to families and individuals who are dealing with a decrease in income. I will be covering some stories of people who have been able to restructure their debt and how they did it to get successfully through the tighter budget times. Do you have some tips you can share with our listening audience that has helped you or someone you know get through a time of lower income? Call us today in the studio (901) 535-9732.
Introducing Cathy Faust, University of Tennessee Extension Service Shelby County TN
Sitting at the table with us today is a woman who has served her community for almost 30 years as an agent for The University of Tennessee Extension agency. Cathy Faust is know for her knowledge and resources to help people with their finances and by leading them to other helpful resources too. Cathy, I have had the pleasure of knowing you through the Talk Shoppe networking group for around ten years. You truly put your whole heart into what you do. Tell us a little bit about yourself and what the University of Tennessee Extension Service does for the people you serve? (Cathy introduces herself and talks about what the UT Extension Agency offers)
Stories From Some of Jo's Mortgage Clients
(JO) I have been in the mortgage business about as long as you have been with the extension service-almost 30 years. It is quite an honor and joy to get to be on the journey with someone as they make one of the biggest financial investments of their life-either buying a home or refinancing one. Several of my clients, over the years, called me or stepped back into my office to buy another home, restructure their finances by refinancing and consolidating debt or starting to acquire a real estate investment portfolio.
If YOU are thinking about buying a home, or maybe you want to look at some scenarios where you can perhaps consolidate some debts to cut your interest costs or free up several hundred dollars a month and STILL PAY YOUR MORTGAGE OFF EARLY, you may be pleasantly surprised how fast this can happen. You may hear someone say to you, "You can't do that!" Call me personally so I can work with you personally. (901) 482-0354 or connect with me at www.JoGarner.com . I have seen MANY of my clients become the hero in their families and among their friends because they DID put in place a clever solution that they still brag about.
Back around 2009, a former client of mine called me very distraught. He had been in a very high managerial position at a big company for over 20 years, and was someone we would consider in the lending industry to be very stable and socked in financially. But no one is totally bullet-proof. What he said next stunned me.
He matter-of-factly blurted out, " Jo, I lost my job. My family and I have been living off savings for several months. My spouse was diagnosed with a life threatening illness the day after I lost our health insurance. If we don't find a solution quickly, we are going to lose our house and everything we have built together." As he shared his story, it felt like a wall of cold water crashed over me. At first, I didn't know what to say. A few minutes later he and I were going through the steps he needed to take to try and save his home from foreclosure. I let him know about some resources that Cathy Faust had shared with us at Talk Shoppe. Even if you aren't the one going through a crisis, it feels good to know how to help another person who is suffering.
Someone said that "when you are going through a hard time, don't stop, keep going. This too shall pass." Even though it was a grueling time for this family, my former client and his spouse pulled together, took assessment of their situation, accepted help from others and employed some resources available to them. They are back on their feet. I personally think that people who have come successfully through that kind of adversity should write a book to help others.
Cathy Shares Some Astounding Statistics
(Cathy begins to share astounding statistics on the large number of families who live paycheck-to-paycheck in the United States. Some of the stats are surprising regarding the small amount of money saved be many Americans… What are the ramifications?)
(Jo) We are about to go to break, but stay with us. When we come back, Cathy will be sharing some stories of how people in tough financial situations have survived and how they did it. We will be introducing Leah Anne Morse, owner of Cartridge World of Collierville. Leah Anne will be sharing her personal story of financial tribulations on the road toward triumph.
I'm Jo Garner, a licensed mortgage loan officer and host of Real Estate Mortgage Shoppe where we remind you to MAKE YOUR PLAN. WORK YOUR PLAN. IF THE DEAL WORKS FOR YOU TODAY, DO IT TODAY.
Talk Shoppe's Business Tip For Real Estate Pros
LET'S TALK SHOP—TALK SHOPPE'S BUSINESS TIP FOR REAL ESTATE PROS:
(producer starts the song "Taking Care of Business" by Bachman Turner) It's time to talk shop with Talk Shoppe's Business Tip For Real Estate Professionals. Talk Shoppe is a marketing company offering free education and networking to anyone interested in real estate or in business. Talk Shoppe is made possible by the financial support of its sponsors and advertisers. For more about Talk Shoppe, go to www.TalkShoppe.com (shoppe) For our Talk Shoppe Business Tip today we have Talk Shoppe advertiser Leah Anne Morse, owner of Cartridge World of Collierville. Leah Anne has a reputation at Talk Shoppe and among the Business Network International BNI chapters for being able to save business owners 30% or more on their printing costs by using the latest technology in recycled ink cartridges and a few other resources. Leah Anne, what is our Talk Shoppe Business Tip for Real Estate Professionals today? (Jo says, "Thanks, Leah Anne Morse of Cartridge World of Collierville. I have some questions for you.)
QUESTIONS ANSWERED BY LEAH ANNE MORSE OF CARTRIDGE WORLD OF COLLIERVILLE:
1. What does Cartridge World offer your clients?
2. How do we contact you?
3. You and your husband, Taylor, have quite a story of what you did to survive a few years ago when your family income dropped. Do you mind sharing your story?
(Listen to podcast for the tip and Leah Anne's story)
In 2008 my husband was managing a family business manufacturing cultured marble for bathrooms, that had been open for 35 years.
I was homeschooling our two youngest children.
When the economy crashed, we lost 40% of his income immediately.
We were in the process of opening Cartridge World when all of this started. We knew the home-building industry could not sustain itself at this rate. There were too many houses being built and too many similar companies in town doing as much business as we were, and that many people were not moving into the Memphis area every week. We started saving any extra money and we cut extra-curricular spending.
We had a credit score over 800. We had qualified for the SBA loan, gone to training, and were building out the store. We pursued Cartridge World as an additional income because it seemed to be a great fit for a business during a recession. We thought it would survive because so many businesses and individuals owned printers. It cut printing costs by 30 to 40%, and they really focused on the benefits of recycling, so it was considered a "green" business.
After a few months of waiting and hoping for Taylor's business to pick up again, news reports were saying there was a surplus of 3 and a half years of newly built houses on the market and with the condition of the economy, it would be a long while before that industry returned to normal.
So, we started looking for another house to downsize and cut our expenses, but every option fell through. We had already stopped spending any extra money and tried to ride out the crash, hoping Cartridge World would sustain us. But it was impacted as well; companies were also cutting expenses, finding ways to make ends meet and printing was a logical option.
In February of 2011, we put our house on the market. It sold in October; we had an estate sale and sold everything except our clothing, beds, some bedroom furniture and kitchen necessities. We moved into a rental house in October of 2011 and my husband received his last paycheck the next month.
He looked for other jobs, but no one was hiring. So we filed for unemployment and received food stamps. We paid off the credit card we had to use during that time, with the money we made from the estate sale.
We never missed a house payment, God was so good during all of this.
We received a small inheritance from a family member whom passed away that sustained us a few more months. Just as that money was running out, I received a notice in the mail from a company I had worked for in the past. They were paying out all pensions and I was going to receive mine in the next two weeks.
That money held us over for a few more months; the unemployment we were receiving barely paid the rent, so this helped us with utilities and all other necessary expenses.
QUESTIONS ANSWERED BY CATHY FAUST:
September 3rd, 2017, the Harris Poll released the stunning results of a survey that indicated that a whopping 78% of Americans currently live paycheck to paycheck. Some of the other stunning findings from this survey:
+ Nearly four in 10 (38%) of Americans don't participate in a 401k, IRA, or similar retirement plan.
+ More than half (56%) of American workers feel they will always be in debt.
+ More than half (56%) of Americans also save $100 or less a month.
+ Almost one in 10 (9%) of American workers making more than $100,000 per year are living paycheck-to-paycheck.
Perhaps just as amazing is this Bankrate survey, which indicates that 57% percent of Americans don't have enough cash to cover a $500 unexpected expense, and that half of Americans with an income of over $75,000 a year don't have enough cash to cover such an unexpected expense.
Here's the reality: The vast majority of Americans are completely unprepared for any kind of unexpected financial event. Something as simple as a failed car starter can send their financial life whipping in the wind, without a clear path for handling it. Something like a job loss or a major unexpected illness will bring about very rapid changes in their entire way of living.
That's a bleak picture, no matter how you slice it. It's also a picture that many Americans simply refuse to face. Instead, it often sneaks up on them in the quiet moments of reflection: in the shower, on the subway, while driving kids to soccer practice, in bed just before sleep. It's also there, in the background of life, as a constant shadow.
The topics I will be covering are:
1. Don't panic – take control.
2. Take stock of family resources.
3. Take stock of community resources.
4. Set priorities for spending
5. Plan to pay creditors and protect family welfare.
6. Keep a roof overhead.
7. Control stress.
8. Sharpen survival skills.
(listen to podcast to get more information on these topics)
Mentions:
MIFA
Church Health Center
Master Gardener
Bankruptcy Help Classes
___________________________________________________________
QUESTIONS ANSWERED BY JO GARNER:
1. What steps does someone take to try and prevent foreclosure in the case of a loss of income?
A. Put a notebook and pen at the place in your home or office where you will be talking on the phone to your mortgage company. Call your mortgage company immediately and start trying to work with getting them payments. Every time you call the mortgage company, write down the day and time and the name of the title and the person to whom you speak.
B. If you have already been given notice of serious delinquency on your mortgage payment and even a notice of upcoming foreclosure, you need to talk to BOTH the Foreclosure Department at your mortgage company AND the Loss Mitigation Department. Many times these two departments do not communicate well with each other. I had some friends from church who told me later that the Loss Mitigation Department was telling them that they were going to Modify their mortgage payment to a much lower payment within the next 6 weeks. In the meantime, the Foreclosure Department pulled the trigger and foreclosed, taking this family's house. Just because the Loss Mitigation Department at your mortgage department is promising to work with you, watch out for the Foreclosure Department.
C. Call the Mortgage Crisis Hope Line (888) 995-HOPE (4673). This line is funded by mortgage lenders to help people and families in a crisis. But, BEWARE OF MORTGAGE SCAMS! To be safe, work with HUD approved counselors and your mortgage company.
2. What are some methods people use to successfully restructure or move debt around to make life more manageable when going through a financial crisis?
A. Let me share a past client story. Let's call this gentleman Mr. Jones not his real name.) Mr. Jones and his wife had a good jobs but his wife got sick and had to quit her job. The income in the household dropped but not the bills. As Ms. Jone's health deteriorated, she ended up in the hospital and then needed around the clock care. Mr. Jones had to cut back on time he could work on his job and his own income dropped. Unfortunately, Ms. Jones never recovered and passed away.
B. Late one afternoon I picked up my phone and it was Mr. Jones on the other line. He told me his story. When the income dropped in their household, he said he had no choice but to start using credit cards and now was paying over 15% interest and the owed balances kept compounding higher because he could only pay the minimum payment. He also told me they had amassed mountains of medical debt.
C. He and his wife had paid down their mortgage over the years and only owed about 25% of the value. The mortgage payment was really high though, because they had refinanced it a few years ago to a short 15 year term, hoping to have the mortgage paid off before they retired. The mortgage payment in Mr. Jones' situation, was choking the life out of him.
D. We looked at several scenarios and Mr. Jones decided on this one:
He refinanced his mortgage back to a 30 year term with a lower fixed rate to get the payment as low as possible. He rolled the biggest part of the credit card debt, especially the cards with the exorbitantly high interest rates. By consolidating his high debt payments all into his new 30 year mortgage by refinancing, he lowered his monthly payment by about $750/month.
Mr. Jones then set up a small monthly payment plan with the medical collection companies. He used some of the $750/month savings from refinancing his mortgage to wipe out even more debt. Now he was seeing light at the end of his tunnel.
By setting up a plan to systematically pay off his debt, he figured that in less than 5 years when the biggest part of his debt was paid off, he could start paying all of the $750/month that he was saving and start prepaying his principle on his mortgage so he could still pay off his mortgage early.
My client, Mr. Jones, was enjoying some hero status with other family members because of the steps he took to overcome what seemed to be insurmountable odds. Not only did he quickly get his debt back under control but he was still going to get to pay his mortgage off early.
If we had more time I have so many great customer stories like this. What is YOUR situation? If you have good credit but you feel like you just can't get to your financial and life goals fast enough on the debt structure you have, give me a call. We can spend a few minutes exploring some possible restructures on your mortgage. We may be able to find a way for you to get rid of your mortgage sooner. What could you do this month if you didn't have a house payment? Let's talk. Call me at (901) 482-0354 or email me at Jo@JoGarner.com.
REAL ESTATE TIP OF THE WEEK (Leah Anne Morse and/or Cathy Faust have 1 to 1.5 minutes to share a real estate related money-saving or time-saving tip from their industry):
ANNOUNCEMENTS:
Talk Shoppe offers free networking & education to anyone interested in real estate or in business. Talk Shoppe meets every Wednesday 9A-10A CT at Nova Copy Conference Center 7251 Appling Farms Parkway Memphis, TN 38133 This Wednesday December 6th, 2017 Talk Shoppe presents Kaizen award-winning business coach, Eric Eurich of Focal Point Business Coaching with "Effective Goal Setting for 2018."
1. Talk Shoppe says thank you for your support of our business community to Heather Donoho of Clean and Pink residential cleaning service with the attention to details that matter to you. They even mix their own cleaning solutions for the best results in your home. Cleaning – "It's a science-not a chore."(901) 834-3195 www.cleanandpink.com
2. Thank you to Tim Gilliland of www.backup.rx for keeping Talk Shoppe's data backed up and safe.
3. Thank you to Joe Rojas of Quality Title Group for your sponsorship of Real Estate Mortgage Shoppe today. If you want to purchase a home or refinance a home, Joe and his team can help you with the title work and real estate closing. (901) 289-5821.
4.
4. Real Estate Mortgage Shoppe offers solutions to your real estate and financing scenarios. FOR THIS PODCAST OF REAL ESTATE MORTGAGE SHOPPE AND MORE, GO TO JOGARNER.COM. Subscribe to our weekly podcast and show notes by clicking our subscribe button on JoGarner.com. We will not sell your email.
5. Real Estate Mortgage Shoppe reminds you that MAKE YOUR PLAN. WORK YOUR PLAN. IF THE DEAL WORKS FOR YOU TODAY, DO IT TODAY.
QUOTE CORNER:
"You may have had a setback, but you can make a comeback." Joel Olsteen
"Beware of little expenses: A small leak will sink a great ship." Benjamin Franklin
____________________________________________________________________________________
REJOINDERS:
1. Pat Goldstein, Realtor with Crye-leike Realtors 30+ years experience. Serving West Tennessee and North Mississippi. Pat is the "Gold -Standard in Real Estate" (901) 606-2000.
2. Troy and Lynn McDonald of Erin McDonald Insurance Agency. You are good hands with the McDonalds. Lynn still brings homemade cookies to the real estate closing for her clients. (901) 849-7101
3. Gwen Christensen, Owner of Builders Floors and Interiors. Gwen is known for getting good quality flooring installed in your home or business for less costs than the big box stores. (901) 382-2155 www.BuildersFloorsandInteriors.com
Transitional Music: "Living On A Prayer" by Bon Jovi; "I Might Be Cheap" Rik Roberts; "Closer to Free" by the Bodeans; "Taking Care of Business" BTO for the Talk Shoppe Business Tip For Real Estate Pros
Background of Daniel Sater
AUTHOR OF THE BOOK:
The Top 20 Toxic Credit Mistakes
https://www.amazon.com/Top-Toxic-Credit-Mistakes-Destroying-ebook/dp/B00F67S4CS/ref=sr_1_1?ie=UTF8&qid=1514492254&sr=8-1&keywords=credit+mistakes+sater
WWW.CREDITSCORINGADVISOR.COM
Note from Jo: This is a great book to give someone you know who is going through some financial hardship.
________________________________________________________________________
SPECIAL GUEST: LEAH ANNE MORSE OF CARTRIDGE WORLD OF COLLIERVILLE
(901) 853-3230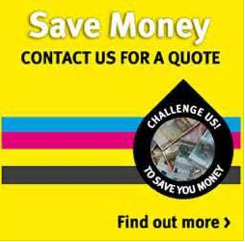 ____________________________________________________________
ABOUT CATHY FAUST, THE UNIVERSITY OF TENNESSEE EXTENSION-SHELBY COUNTY, TN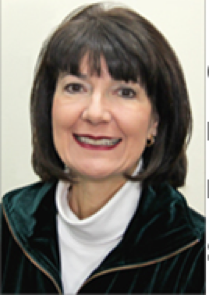 Cathy Faust has been an Extension Agent with The University of Tennessee Extension in Shelby County for the past 28 ½ years. During that time, she has presented programs on Financial Management to many audiences, including civic groups, community clubs, schools, and agencies. She conducts the mandated Chapt. 13 Debtor Ed. Classes for those finishing up Chapt. 13 Bankruptcy.
For the past 15 years, Extension has offered an exciting program for high school seniors, entitled On My Own, where the students are given a "career, pay-check, and family" where they are required to visit "stations" and make it through the month without going over their spending plan.
Faust also conducts programs on food, nutrition, food safety, food preservation, and family life.
She is married to Rick Faust. They have lived in Memphis for over 30 years, and love it.
__________________________________________________________________
ABOUT JO GARNER-MORTGAGE LOAN OFFICER: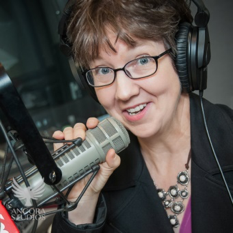 www.JoGarner.com (901) 482 0354 jo@jogarner.com twitter @jogarner
Jo describes her job description: "www.JoGarner.com (901) 482 0354 jo@jogarner.com twitter @jogarner NMLS# 757308
"Whatever YOUR personal priorities are, my job is to help you get the mortgage terms that will give you bragging rights when you talk about it and help you score on hitting your goals ."
As a mortgage loan officer, my job is to help you get to the benefits you want from your financing terms. What is most important to you? I can help you find the financing terms that will help you get to what you want. What is your comfort level on a house payment? How much are you comfortable paying down,? What type of financing do you need to get the house you want to buy or refinance?
Different clients have different priorities in life—some are buying their first home with very little down payment funds. Some are recovering from medical challenges, divorces or preparing to send children to college and some are embarking on a long term goal of buying properties to build rental income."
Jo Garner is a mortgage officer with extensive knowledge in tailoring mortgages to her customers who are refinancing or purchasing homes all over the country. She offers conventional, FHA, VA or other loan programs for refinancing and purchases.
Jo can help you look at rent vs buy, when it makes sense to refinance, how to get the best deal on your home purchase financing.
Jo Garner has been in the real estate/financing business for over 20 years. She got her start in Portland, Maine where she first began her real estate career. She received her real estate education from the University of Southern Maine and was personally mentored in San Diego, California by Robert G. Allen, author of Nothing Down, Creating Wealth and The Challenge.
On moving back to West Tennessee in 1987, she went into business buying and selling discounted owner-financed notes secured on real estate. In 1990 Jo went to work for a residential mortgage company and has been a mortgage loan officer for over 20 years. Her goal is to offer excellent, affordable service to her customers, tailoring the loan programs to the specific needs of her clients.
In addition to her work in the mortgage field, Jo Garner is the primary sponsor and founder of Talk Shoppe in Memphis. www.TalkShoppe.com She was also the editor of Power Shoppe, a free weekly e-zine designed for real estate professionals and others indirectly connected to the real estate industry and currently publishes on her blog www.JoGarner.com