If you were about to leap out of a plane thousands of feet in the sky, how important would it be to you who packed your parachute?  Would you care about the credentials of the pilot? Tom King, real estate appraiser and avid skydiver will be joining us to go over some vital tips to keep your launch into buying real estate a smooth flight but one that you will love to talk about. If we ask, I am sure we can convince Tom to tell us some skydiving stories too.
Welcome to Real Estate Mortgage Shoppe where we offer solutions to your real estate and financing scenarios.   Subscribe at www.JoGarner.com so we can stay connected.   What real estate or financing topics interest you?
To Your Success,
Jo Garner, Mortgage Loan Officer and Radio Talk Show Host
(901) 482-0354 jo@jogarner.com  www.JoGarner.com
________________________________________________________________________________________
Welcome To Real Estate Mortgage Shoppe
Hello, Memphis!  Welcome to our listeners and podcast listeners across the 50 states! You're on Real Estate Mortgage Shoppe. I'm your host, Jo Garner, Mortgage Loan Officer.  You can connect with me at www.JoGarner.com.   Our general topic is "Ready To Jump Into Real Estate?  Who's Packing Your Parachute?" 
Thank you to Joe Rojas, title company resource for sponsoring Real Estate Mortgage Shoppe today.   If you are looking for a title company to close YOUR real estate purchase or refinance loan call Joe at Quality Title Group at (901) 289-5821.
If you have a question or comment and you're on Twitter, make them to Jo Garner or call me directly off the show at (901) 482-0354.  You can call us while we are live at (901) 535-9732 or outside the Memphis area (800) 474-9732 Today March 25, 2017.
What's In The Show Today
If you were about to leap out of a plane thousands of feet in the sky, how important would it be to you who packed your parachute?  Would you care about the credentials of the pilot? Tom King, real estate appraiser and avid skydiver will be joining us to go over some vital tips to keep your launch into buying real estate a smooth flight but one that you will love to talk about. If we ask, I am sure we can convince Tom to tell us some skydiving stories too.
Introducing Tom King, Appraiser
In the studio we have the master appraiser Tom King of Bill King Company. Tom made a presentation Thursday morning to our business group and we were saying there is probably no street address you can mention that Tom doesn't know about the location, the houses next door to it and what's happening in the market there.  Our regular listeners know about you Tom, but please those just joining us a little bit about yourself and what you do as an appraiser. 
What Does a Mortgage Loan Officer Do?
Jo: I forget to talk about the humble loan officer job.  It may be humble in one sense, but it is incredibly rewarding to be able to walk with my clients on their journey to home ownership as their lender.   I have been told that I am the "Dave Ramsey" of mortgages.  My job is to take your information on a loan application, order more information from third parties and get your loan request approved so you can go to your real estate purchase or refinance closing with the funds in your hand. My personal commitment, though, is to take a few extra steps and a little extra time to explore with my client if there is a better loan product that could save them money or make their life easier today and even  five to ten years into the future.  I like to be a part of plotting out the quickest, easiest and least expensive flight plan.  I am your pilot for the mortgage leg of your journey. You are the star of your story—jumping out to better your destiny. But you have to talk with me personally so I can work with you personally. And I do want to work with you personally. You can connect with me at www.JoGarner.com or call me directly at (901) 482-0354.
Mortgage Market News 
The mortgage market did a little skydiving this week and last week.   When the Federal Reserve raised their rate .25% on March 15, 2017, the price on mortgage rates went down. The main reason the mortgage market went in the opposite direction from the Federal Reserve is because the mortgage market had built in the effects of the Fed Rate long before they made their move.  Mortgage rates ended yesterday March 24th at around 4.125% to 4.25% on the 30 year fixed conventional rates and around the mid 3's on the 15 fixed rates—looking great! Some of the experts are saying that if the new health care bill does not get passed, that could be a harbinger that the tax cuts will not happen right away and this could hurt stocks and help mortgage rates go down further.  Who knows!  MAKE YOUR PLAN. LET'S WORK YOUR PLAN. IF THE DEAL WORKS FOR YOU TODAY, DO IT TODAY.
Real Estate Appraisals & Skydiving
You have made over 2,000 skydiving jumps and even more real estate appraisals. Please give us some examples of ways homeowners or realtors can use some skydiving principles to get the highest values on homes they are selling?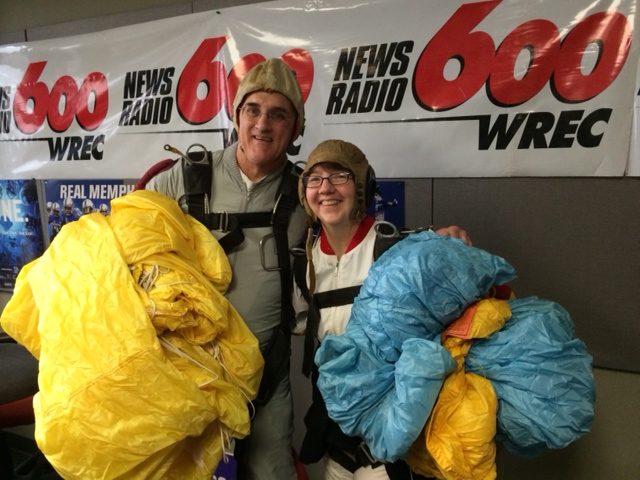 Getting A Mortgage & Skydiving
There are quite a number of correlations between getting a mortgage and skydiving.   When you take your first skydiving trip, you want to make sure you are putting your life in the hands of an experienced person and a pilot who knows where you need to land after you jump.  Just like the skydiving guide, you need a mortgage officer who knows the regulations for the loan product you are using to launch into the purchase on your new home. You need a good realtor who can negotiate with the seller of the property you are buying and keep you on course and on time to hit your closing date.  There are other important crew members that make your jump into real estate a successful one. The appraiser, the title company, home inspectors, homeowner insurance agents, home warranty companies, moving companies and more.  
Later in this show, I will be covering some important items to remember when you are getting a mortgage, so you don't end up making expensive mistakes. Even if you are a seasoned real estate investor, some of the procedural changes may surprise you.   
______________________________________________________________________
Over Water and Out of Gas-Now What?
I say to Tom, "I hope you and our listeners are not TOO upset with me, but while we were having such a good time, I accidentally took our plane off course. We are 25 miles out over the Gulf of Mexico, and it just occurred to me that I forgot to put fuel in our tank before we took off.  We are out of gas.  Now what?"
Tom answers,"Guess we need to jump"
"I was just kidding about getting our plane off course and we really do have fuel.  But did you have a few seconds to consider what it would be like to be out to sea in the air with no fuel?   It is a sinking feeling like when you sell your old house thinking you can close and move right into the new house you have under contract and then….there's a glitch in the process and you are free falling on the failed closing.  There are preparations and some rules to follow that will keep you on course with your real estate and mortgage process."
____________________________________________________________  
QUESTIONS ANSWERED BY TOM KING:
What advice would you give someone selling their home on things they can do to increase their chances of getting the highest appraisal amount on their home?

What are some common repair items notated on appraisals that could be handled by the homeowner before the appraiser comes out?

Talk about the firewall between real estate appraisers and mortgage companies.

What advice do you have for real estate investors who are selling investment properties?

 What is your advice regarding the appraisal process for realtors?
___________________________________________________________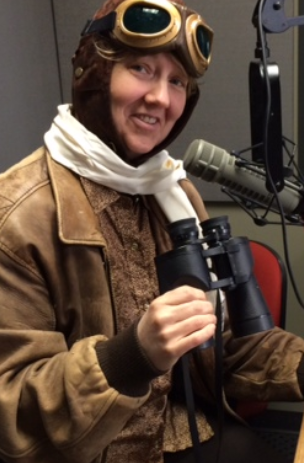 QUESTIONS ANSWERED BY JO GARNER:
Jo covers a few of the tips listed in a preparation tip sheet she gives to her mortgage clients.
IMPORTANT DO'S AND DON'TS FOR SMOOTHER LOAN PROCESSING
It is vitally important that you do not change anything on your asset statements after Jo has reviewed your bank statements.  Any decrease in your assets or ANY large Deposit has to be sourced and proven.  There is a possibility that it could make or break your deal or cause a delay in your closing.
If you are legally married, and buying or refinancing a primary residence, even if your spouse is not on the loan nor on the title, your spouse will be required to sign a few key documents to keep your title clean under the state law.  Change in marital status could cause problems on title.
When it comes time to provide bank statements or any asset account, or tax return, it is necessary to provide ALL pages of the statement, even if it is a blank  page.  On asset account statements, make sure the name of the bank, your name and at least part of the account number appears on any bank documentation you submit to us.
Please do not make any changes to your income or manner of payment from income from your business or employment.   When it is time to send tax returns, please send ALL pages including any K-1s if applicable.  Even if your income is increasing, under current loan guidelines some methods of income payment are not allowed to be counted as qualifying income so it is important to let your loan officer know of upcoming changes right away to make sure the type payment of income is acceptable for loan qualification purposes.  If you own 25% or more of a business, please send all pages of the business tax returns for the past 2 years also.  (In some cases underwriting may require a year-to-date Profit and Loss for self-employed borrowers.)
If you file your tax returns right before or during the loan process, this can delay your loan process by a month or more due to the time it takes the IRS to fully process and log your numbers into the government required IRS third-party transcript for that tax return that must be included in your loan file.   You may consider filing an extension on filing your IRS return in order to avoid this delay. (Underwriting may ask for a year-to-date Profit and Loss for self employed borrowers.)
Do not open any new credit accounts (and especially not a 12-months-same-as-cash account.) Do not add balances to any existing credit accounts.  Do not apply for any new credit during the loan process. Do not make any changes on your credit status.
Please check your tax returns and make sure you are not showing any unreimbursed employee expenses.  Most employee expenses are deducted from your regular income. (some exceptions).  Also, if you have any undisclosed business losses, please notify your loan officer.
Make sure that you keep your accounts paid current during the loan process. Even though you are planning to pay off an account at closing, please do not allow this account or any others, including any mortgages, to go 30 days late even if the closing the delayed. (This could cause your credit scores to drop right before closing and jeopardize your loan approval.)
 

Use funds for closing DIRECTLY from the account where we have verified your funds.  If funds come from a different account, it can delay or jeopardize  your closing . Also do not move money from the account where funds were verified to another account to access for closing.   Funds must come DIRECTLY from the account where funds were verified and not moved to a different account for any reason. Earnest money must come from the account that you will be fully documenting.
REMEMBER, AT CLOSING THE FUNDS WILL NEED TO BE IN THE FORM OF A CASHIER'S CHECK AND/OR WIRE PAYABLE TO THE CLOSING AGENT.  You will need 2 forms of ID at closing including drivers license. All borrowers  and interested parties will need this documentation at closing.
If you are on any of the accounts we are verifying with another person, you will need to get a short letter, dated and signed by the other person identifying the account and stating that you have full access to the funds.
If there will be a full appraisal on the property you are financing, please inspect the subject property for repairs that may be required prior to closing by the appraiser.   Some common required repairs are leaky roof, rotted wood, peeling paint, torn flooring, broken tile, non-functional plumbing, electrical or HVAC systems, drainage problems, holes in sheet rock, broken windows, foundational problems, termite damage, hazardous waste on property,  etc.
If the property is in a flood zone, flood insurance will be required. Appraisal values are determined by the assigned appraiser.  Comparable property sales over the last 6 months to a year on houses like the subject property in the subject property neighborhood are used to determine the official value used by the mortgage company.  Government guidelines require the mortgage company to order an appraisal and have the appraiser to be assigned to the property by a third-party, government approved order agency separate from the mortgage company.
The mortgage company must order the appraisal from the approved agency.  Appraisals from other mortgage companies and appraisals ordered by anyone else, are not qualified to be used under current loan regulations.
Appraisal fees are not refundable.
If you are refinancing your home, please make sure the home has not been listed for sale on the market within the last 6 months. REMEMBER THAT ON A PRIMARY RESIDENCE, THERE IS A 3 DAY RIGHT OF RECISSION BEFORE MONEY IS DISBURSED.
Due to the new TRID government lending guidelines, there are mandatory delays set up throughout the process, giving you a chance to review the terms as the process moves forward.  If you change anything that triggers a change in the final terms after final disclosures have been sent, this could delay your closing to wait on new documents to be received by you and the mandated delay period completed.
________________________________________________________________________________________
REAL ESTATE TIP OF THE WEEK
Do your research if you are paying cash for a rental property.  For example, he had a real estate investor ask if he was losing money paying cash for a particular property.  Tom saw on the records that the property had been on the market for only $5,000 for several hundred days and it would not sell. Finally someone bought it for $5,000 and turned around selling it the same day for $13,000.  How much did the investor who buys the property for $13,000 stand to lose?  Around $8,000 if he does not do his research.
________________________________________________________________________________________
ANNOUNCEMENTS:   
Talk Shoppe offers free networking & education to anyone interested in real estate or in business. Talk Shoppe meets every Wednesday 9A-10A CT at Nova Copy Conference Center 7251 Appling Farms Parkway Memphis, TN.

 

This Wednesday

March 29, 2017

Talk Shoppe  presents: "The Mastermind Principle-based on the book

Think And Grow Rich

by Napoleon Hill.  

Talk Shoppe is made possible to local business community by a special group of advertisers, supporters and sponsors.  Advertising with the Talk Shoppe team is like getting to go to the county fair on the bargain ticket day.  You get to ride the rides and check out a number of attractions and decide which ones you liked best and go back and do those again and again.  As a Talk Shoppe advertiser you get print advertising, radio advertising, social media advertising.  You get to be a part of the exclusive Talk Shoppe Think Tank advertising co-op and you get to work with business coach Eric Eurich of Focal Point Business Coaching. And you get all of this at below-market costs.  For more information go to

www.TalkShoppe.com

and click the Become An Advertiser tab.  

Thank you to Joe Rojas, title company resource for sponsoring Real Estate Mortgage Shoppe today.   If you are looking for a title company to close YOUR real estate purchase or refinance loan call Joe at Quality Title Group at (901) 289-5821.
FOR THIS PODCAST OF REAL ESTATE MORTGAGE SHOPPE AND MORE, GO TO JOGARNER.COM
Real Estate Mortgage Shoppe reminds you that MAKE YOUR PLAN, LET'S WORK YOUR PLAN. IF THE DEAL WORKS FOR YOU TODAY, DO IT TODAY!
SPECIAL NOTE:  REAL ESTATE MORTGAGE SHOPPE  RECOMMENDS THAT YOU CONSULT WITH A FINANCIAL, LEGAL OR OTHER CERTIFIED, LICENSED PROFESSIONAL BEFORE ACTING OR INVESTING ON ANYTHING YOU HEAR OR SEE FROM THE CONTENT ON THIS SHOW OR BLOG POSTS. THE INFORMATION WE SHARE ON REAL ESTATE MORTGAGE SHOPPE IS GENERAL IN NATURE MEANT FOR GENERAL EDUCATIONAL PURPOSES ONLY.
____________________________________________________________________________________
REJOINDERS:  
_________________________________________________________________________
ABOUT TOM KING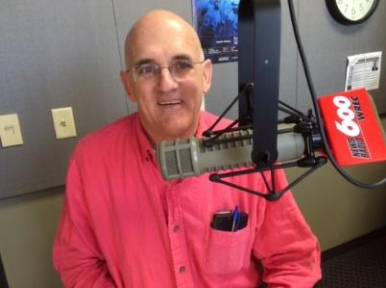 Tom is a well- respected and sought after appraiser in Memphis, Tennessee.  He is a second generation appraiser with 40 years of experience.  He has been elected to the Memphis Area Association of Realtors Board of Directors three times.  
Tom is a certified residential appraiser in Tennessee.  He have appraised over 20,000 homes in his career.  A graduate from the University of Tennessee with a degree in real estate, Tom is also a Certified Relocation Professional (CRP).  Tom also has vast experience in dealing with the county and state boards of equalization and in valuations of property for tax appeal purposes. (901) 487-6989
_________________________________________________________________________
About Jo Garner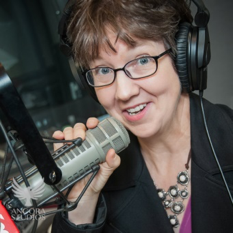 cell: (901) 482 0354
  Twitter: @jogarner
Jo describes her job description: "As a mortgage loan officer, my job is to give my client the benefits they want from their financing terms– listening to my client and determine what's of the most value to THEM–  What is their comfort level on a house payment, how much are they comfortable paying down, what type of financing do they need to get the house they want to buy or refinance. Different clients have different priorities in life—some are buying their first home with very little down payment funds.  Some are recovering from medical challenges, divorces or preparing to send children to college and some are embarking on a long term goal of buying properties to build rental income. Whatever their personal priorities are, my job is to put together a mortgage with comfortable terms that will help them achieve their goals."
Jo Garner is a mortgage officer with extensive knowledge in tailoring mortgages to her customers who are refinancing or purchasing homes all over the country.  She offers conventional, FHA, VA or other loan programs for refinancing and purchases.  
Jo can help you look at rent vs buy, when it makes sense to refinance, how to get the best deal on your home  purchase financing.   
Jo Garner  has been in the real estate/financing business for over 20 years.  She got her start in Portland, Maine where she first began her real estate career. She received her real estate education from the University of Southern Maine  and was personally mentored in San Diego, California  by Robert G. Allen, author of Nothing Down, Creating Wealth and The Challenge. 
On moving back to West Tennessee in 1987, she went into business buying and selling discounted owner-financed notes secured on real estate.  In 1990 Jo went to work for a residential mortgage company and has been a mortgage loan officer for over 20 years.  Her goal is to offer excellent, affordable service to her customers, tailoring the loan programs to the specific needs of her clients.  
In addition to her work in the mortgage field, Jo Garner  is the primary sponsor and founder of Talk Shoppe in Memphis. www.TalkShoppe.com  Jo is host of Real Estate Mortgage Shoppe  and currently publishes on her blog www.JoGarner.com