Good morning, Memphis! Welcome to our internet listeners and podcast listeners across the 50 states! You're on Real Estate Mortgage Shoppe. I'm your host, Jo Garner, Mortgage Loan Officer. You can connect with me at www.JoGarner.com. Our general topic is Making Your Home Your Castle—Fashioning the Outside & Formulating The Financing. Subscribe to get our weekly blogposts with podcasts at www.JoGarner.com. Call us while we are live at (901) 535-9732 Today is September 8th, 2018.
What are YOUR plans when it comes to real estate and mortgage financing? Let's talk. Call me at (901) 482-0354. Subscribe to receive Real Estate Mortgage Shoppe weekly podcasts with show notes at www.JoGarner.com
To Your Success,
Jo Garner, Mortgage Loan Officer NMLS #757308
(901) 482-0354 Jo@JoGarner.com www.JoGarner.com
_____________________________________________________________________
MAKING YOUR HOME YOUR CASTLE—TODAY'S TOPICS
If you could live anywhere you wanted, what would your house look like? Today we are talking about how to develop features in your home that will help you live comfortably doing the things you love with the people you love. The Lawhons of Lawhon Landscaping will share questions they ask their clients to help determine what they want on the outside of their home. I will be sharing some stories of how people have cleverly formulated their financing to make their home their castle.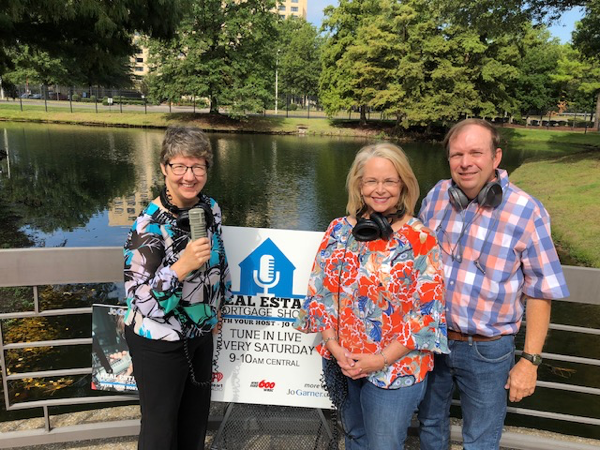 INTRODUCING LANDSCAPE DESIGN EXPERTS-JOHN AND JENNIFER LAWHON
(Jo) It is always a joy to have John and Jennifer Lawhon of Lawhon Landscaping back in the studio with us. John and Jennifer, I hear so many great testimonials from people who hired you to beautify their lawns and create outdoor spaces that extend their home and expand its usefulness. Take a moment and tell our listeners a little bit about yourselves and what Lawhon Landscape and Design does for your clients. (John and Jennifer introduce themselves.)
(Jo) Later in this show, I will be sharing with you some stories of people who knew what they wanted to make their home their castle, but were stumbling into some roadblocks. It is their story of how they overcame those obstacles to enjoy some sweet time enjoying the home they wanted and needed and the financing we used to bring what they wanted to pass.
ELVIS PRESLEY'S GRACELAND STORY
As I was thinking about this topic of "Making Your Home Your Castle," it made me think about Elvis Presley's story and how his home at Graceland (right here in Memphis) was fashioned from being a home to his castle. We all can learn a lot from Elvis, because the same principles that worked for him can work for us.
Elvis Presley grew up a poor boy. He promised his parents over and over again, "I'm gonna' make a lot of money and buy you the finest house in town." He wanted to put an end to their financial struggles. You know the rest of the story. At a young age Elvis because a music sensation and the money flowed. But Elvis had fixed in his mind what he wanted and had to fight a competing offer to purchase Graceland in 1957. (So, if you are trying to buy a house and keep running into having to compete with other offers on the house you want, you are in good company.)
When Elvis bought Graceland, the property had the two-story house and a barn on a 13 acre farm. In order to make Graceland his "castle," he had to gradually over time add features to it that would allow him to live the way he wanted to live, doing the things he liked to do with the people he wanted around him.
Elvis loved to watch TV. He had TVs wired into this bedroom and other rooms. He like to play music, so he built an area for his friends and his band to practice music and just have fun. He added a space for his special cars, the pool area for a quiet place to meditate. His parents loved gardening so they built a vegetable garden to enjoy. The list goes on.
What are some features you would like to have in YOUR home that would make life more enjoyable for you? Can you achieve it over time in the home where you currently live, or would it be more feasible to create that space by buying a different home? MAKE YOUR PLAN. LET'S WORK YOUR PLAN. IF THE DEAL WORKS FOR YOU TODAY, LET'S DO IT TODAY. Connect with me at www.JoGarner.com. Email me at Jo@JoGarner.com or just call me at (901) 482-0354.
_____________________________________________________________________
LANDSCAPING DESIGN TYPES -DIFFERENT STROKES FOR DIFFERENT FOLKS
As far as the OUTSIDE of your home, you can talk with the experts today. John and Jennifer Lawhon of Lawhon Landscaping, what are ways you have helped your clients enjoy their outdoor spaces even more? (The Lawhons talk about some ideas they have helped their clients create at their homes to make them more useful and enjoyable)
Some landscaping ideas they shared:
Meditation garden including plants that bloom in different seasons so that there would be something beautiful to see all year around
Pet runs and pet areas
Play areas for young children
Putting in decks around a pool (The Lawhons do not install pools but can do the patios and decks and plantings around it)
Converting existing landscaping to be low maintenance and appropriate plants for what is needed for the area
Special attention to needs of elderly family members
Entertaining areas
You're on Real Estate Mortgage Shoppe. I'm your host, Jo Garner, Mortgage Loan Officer. What do YOU want to accomplish with your mortgage? Make your plan. Let's work your plan if the deal works for you today, let's do it today. When we come back John and Jennifer will be sharing some more ideas that you can use to make YOUR home your castle.
2nd segment after 9:15 break: Our Look Back Memphis Trivia Contest is brought to you by notable Memphis historian, Jimmy Ogle. Jimmy Ogle offers free historic walking tours downtown in the spring and fall. For information about Jimmy Ogle, go to www.JimmyOgle.com . The Look Back Memphis Trivia Contest is sponsored by John and Jennifer Lawhon of Lawhon Landscape (901) 754-7474 the Lawhon's can help you plan your landscaping if you have a BIG, BIG project or a smaller project . The Lawhons are giving away a $25 gift card to the first person with the correct trivia answer. If you know the answer to our trivia question, call us at 901 535 WREC 901 535-9732.
Garner # 138 * 09/08/18
Frisco Bridge
Question: I was the longest of my kind in the nation when I opened in 1892. Who am I?
Hint: I was the first of my kind on the Lower Mississippi River.
Hint: I was the crowning achievement of the career of architect, George S. Morison.
Final Hint: I connected Memphis to the West Coast and thus Asian markets prior to 1900.
Answer: Frisco Bridge. At the time of the Frisco bridge (also known as the Great Bridge or Memphis Bridge construction, it was a significant technological challenge and is considered to be chief engineer George S. Morison's crowning achievement. No other bridges had ever been attempted on the Lower Mississippi River.
The bridge is built entirely of open-hearth steel, a newly developed material at the time of construction. The structure features a 790-foot main span and two additional 600-foot spans. Its 65-foot height above the water was the highest clearance of any U.S. bridge of that era. The construction of the piers went nearly 100 feet below the water's surface.
While the Frisco Bridge has not featured cantilevered roadways, pedestrians, buggies, and some automobiles used its main deck before the Harahan Bridge opened (the bridge was closed to such traffic while a train was crossing).
Construction for the Kansas City, Fort Scott and Memphis Railway, later acquired by the "Frisco," began in 1888 and was completed May 12, 1892. In the end the project created a bridge that was the farthest south on the Mississippi River, featured the longest truss span in the United States and cost nearly 3 million dollars.
A testament to its design and construction, the bridge is still used by BNSF Railway and is being renovated as part of a system-wide BNSF infrastructure improvement program. The west approach to the bridge, which was made of 52 spans totaling 340 feet (100 m) in length, was replaced by a new 27 span bridge. This project was completed in 2017. The bridge is listed as a Historic Civil Engineering Landmark.
Jimmy Ogle gives free walking tours on the sidewalks and parks in Downtown Memphis during the year, with the next being the Judge D'Army Bailey Courthouse Tour at 12:00 noon on Thursday, September 13 (meet at the southwest steps, corner of Second & Adams). Go to JimmyOgle.com.
_____________________________________________________________________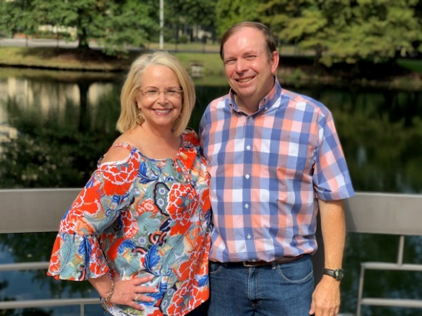 TOPICS COVERED BY JOHN AND JENNIFER LAWHON:
1. Share some stories of clients who have hired you to gradually build their dream outdoor living areas over the course of time in phases?
2. Give more examples of types of outdoor landscapes that can be done well in phases.
3. What are some factors to consider before planning a landscape?
-Who will be using the outdoor space? Elderly family members? Toddlers? Teenagers? Pets?
-What kind of activities will the people using this outdoor space enjoy doing?
-Is low maintenance preferred?
-How will the outdoor space be used during each season?
5. What are the advantages of hiring a professional over doing
it yourself?
_____________________________________________________________________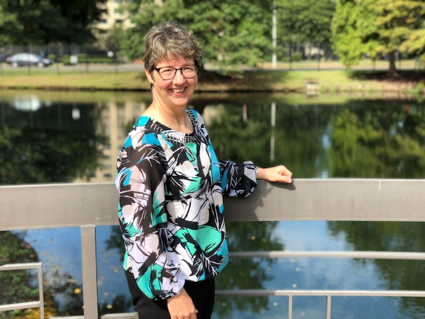 TOPICS COVERED BY JO GARNER
1. What are some ways you have helped formulating the financing to help your clients get the home that truly fit them?
A. There are SO many great stories to share, but only enough time to share a few.
Let's start with Opal Osborn's story (not her real name.) Ms. Osborn's husband of 50 years had passed away. She did not have much money left after her husband's death, but she owned her home worth about $175,000 free and clear.
Her son called me after listening to Real Estate Mortgage Shoppe and told me his mother wanted desperately to continue living in her home but needed money to make some repairs and, after her husband passed away, she lost some of the income they had been enjoying. She was going to be forced to move unless we could find a solution.
After checking into some things, we were able to get Ms. Osborn approved for a reverse mortgage where she could get part of the money upfront to make the needed repairs on her home and then she could receive income each month from the reverse mortgage program. The reverse mortgage was a god-send for Ms. Osborn.
B. Another story that I like to remember is the one about Katherine.
Katherine was in her late 20's, out of college and just getting started in her career. She wanted freedom to eat out and have fun after work and on the weekends. She wanted to have that peace of mind that she could move when and where she needed to get farther in her career. She did not want to feel stuck.
But some of her friends had bought their homes. But Katherine did not want to feel hemmed in or stuck with a mortgage commitment. She felt like she could never get ahead with her rent going up each month year and surely there had to be some way to buy a house and still not feel stuck.
The realtor did some research on the neighborhoods that interested Katherine. Katherine could buy a house in a neighborhood that traditionally continued to go up in value year after year Her payment would be about one-third less than she would be paying in rent for the same type house. The interest rate on the mortgage was fixed for 30 years, so no more rent increases every year.
For Katherine, it was all about having some profitable exit strategies—just in case she ever wanted to move and not be tied to the house. Katherine realized three possible exit strategies if she should ever decide to move.
First, the values had been steadily going up. She could probably sell at a profit even after only a short time. Second, the FHA loan Katherine used for her financing, allows for someone later to assume the note if they can qualify with whichever bank will be servicing the loan at the time of the assumption. In a market of rising rates, having the ability to allow someone to take over her low interest loan, gave her a further advantage for selling. Thirdly, the neighborhood Katherine purchased was in a market that would allow her to rent her house out one day for much higher than her payment, which would give her a third profitable exit strategy. No more feeling stuck! No more having to worry about how much the landlord would hike the rent either.
C. Another story about a client who wanted his house to be his castle comes from Darik Dennison (not his real name,) a hard-working professional who was spending way too much time at work and not at home with his wife and younger children. The Dennison's wanted to make some improvements to their home that would bring them together as a family more often.
They wanted to open up the kitchen area to allow them all to be in the same room while eating and doing other activities. They wanted to put in a nice gunite pool with a deck and extend the patio by building a covered area for grilling outside. With the pool and the deck and extended patio, the Dennison's could grill out while the kids swam in the pool with their friends. It was a brilliant plan to squeeze in more family time and make every moment count.
Their challenge was that they would have to get a variable rate Home Equity Line of Credit for over $75,000 and the variable rates have been forecasted to go up repeatedly for the next couple of years. This would mean their payment on the equity line of credit could continue to go up too, which could be a budget buster for the Dennison's.
The Dennison's explored a number of ways to try to get the money to complete the renovations to their home. Some of the investments he had considered using for the improvements, was invested and making a good return. But using a variable rate Home Equity Line in a market where variable rates were predicted to go up multiple times was not working with a fixed budget.
Mr. and Ms. Dennison decided to keep all the financing on a stable, fixed rate by refinancing and paying off their existing first mortgage and pulling enough cash out to pay for the renovations. The entire financing package would be on a fixed rate loan with no prepayment penalty. The Dennison would be able to pay extra on their new first mortgage and get the mortgage paid off early. They had their renovations, giving them quality family time and a payment that would not break their budget.
_____________________________________________________________________
REAL ESTATE TIP OF THE WEEK
(The Lawhons share a real estate related money-saving or time-saving tip about consulting with landscaping design consultants to get the feasibility of your design on paper and in the budget ):
_____________________________________________________________________
ANNOUNCEMENTS:
Talk Shoppe offers free networking & education to anyone interested in real estate or in business. Talk Shoppe meets every Wednesday 9A-10A CT at Pinot's Palette 8225 Dexter Rd Cordova, TN. This Wednesday September 12th, 2018 Shoppe presents: "Attorney Anthony Bradley, "Don't Go Broke In A Nursing Home," ABradley@Bradley-law.com, 901-682-2030
Talk Shoppe events are free thanks to advertisers like Leah Anne Morse of All Things New, helping her reorganize, re design and make life transitions more easily. (901) 488-9733 http://www.allthingsnewwtn.com/
2. Here's my invitation for YOU to join ME for a first-class lunch and learn seminar at Lisa's Lunchbox in the Triad Centre 6070 Poplar Ave Memphis, TN 38119 ( facing Shady Grove right across the street from Embassy Suites) Thursday 1pm to 3pm. Nationally recognized author, speaker, consultant and coach Terri Murphy www.MurphyOnRealEstate.com will be presenting "Harnessing The Power of Productivity-Leveling UP How You Do What You Do" You can find more information about this seminar on my Facebook Business page, Jo Garner, Mortgage Consultant. You can also call me at (901) 482-0354.
Register for this event at https://www.eventbrite.com/e/harnessing-the-power-of-productivity-business-lunch-and-learn-tickets-49968245367?utm-medium=discovery&utm-campaign=social&utm-content=attendeeshare&aff=esfb&utm-source=fb&utm-term=listing
4. Subscribe at www.JoGarner.com and you can get our weekly blog posts with podcasts conveniently in your inbox.
5. Real Estate Mortgage Shoppe reminds you to MAKE YOUR PLAN. LET'S WORK YOUR PLAN. IF THE DEAL WORKS FOR YOU TODAY, DO IT TODAY.
SPECIAL NOTE: REAL ESTATE MORTGAGE SHOPPE RECOMMENDS THAT YOU CONSULT WITH A FINANCIAL, LEGAL OR OTHER CERTIFIED, LICENSED PROFESSIONAL BEFORE ACTING OR INVESTING ON ANYTHING YOU HEAR OR SEE FROM THE CONTENT ON THIS SHOW OR BLOG POSTS. THE INFORMATION WE SHARE ON REAL ESTATE MORTGAGE SHOPPE IS GENERAL IN NATURE MEANT FOR GENERAL EDUCATIONAL PURPOSES ONLY. ALL EXAMPLES GIVEN FOR ILLUSTRATION PURPOSES ON REAL ESTATE MORTGAGE SHOPPE USE FICTIONAL CHARACTERS AND DO NOT REFLECT REAL PEOPLE OR ALL OF THE ACTUAL DETAILS IN ANY OF THE SITUATIONS.
_____________________________________________________________________
QUOTE CORNER:
Walt Disney "I first saw the site for Disneyland back in 1953, In those days it was all flat land – no rivers, no mountains, no castles or rocket ships – just orange groves, and a few acres of walnut trees."
Walt Disney "If you can dream it, you can do it. Always remember that this whole thing was started with a dream and a mouse."
_____________________________________________________________________
REJOINDERS:
1. Kevin Yee, Save Energy Solutions Duct Sealing If you're coughing and sneezing, your ducts may be the reason Call Kevin (901) 492-1649 sesinfo.biz Kevin can help you with home improvements, duct sealing and duct cleaning. He is known for taking care of the details. www.sesinfo.biz
2. Mary Lou Nowak Mid-South Home Helpers (901) 414-9696 for non-medical help in the home for your elderly or handicapped loved ones www.homehelpershomecare.com Mary Lou comes with many testimonials from happy clients
3. Pat Goldstein, Crye-Leike Realtors (Memphis, TN and North Mississippi) (901) 606-2000 (The Gold Standard) Pat has over 30 years experience and has earned many awards for her work.
Transitional Music: ""Our House" Madness; "Castle on the Hill" Ed Sheeran; "Looking Out My Back Door" Creedance Clearwater Revival; "Memphis" by Johnny Rivers for the Look Back Memphis Trivia Contest
_____________________________________________________________________
ABOUT JOHN LAWHON OF LAWHON LANDSCAPING DESIGN: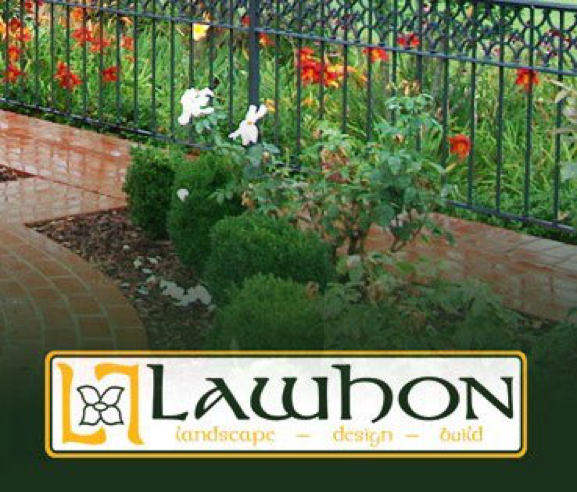 Call: (901) 754-7474
Beautiful gardens begin with thoughtful design. The staff of Lawhon Landscape Design includes professionals with degrees in Landscape Architecture, Plant Pathology, Studio Art, and Agronomy. Our designers and plant professionals create outdoor living spaces with your lifestyle in mind.
Our many years of experience in design, installing, and maintaining Mid-South landscapes make us uniquely qualified to create gardens that are both beautiful and practical to maintain.
A Family Business
Our business was started in 1958 by Rex and Beth Lawhon and was one of the first weed control companies in the Southeast. Over the years, we have kept our client list small and personal in order to serve the gardens of Memphis with the best in lawn and shrub care. The high quality of our work has paid off over the years by the many repeat customers we have – both residential and commercial. We follow the philosophy of doing it right the first time. We hope that you will give us the opportunity to serve your garden needs as well.
In 1985, we expanded our family company by offering a complete design build landscape service. John Lawhon, with a degree in Landscape Architecture, offers complete landscape designs for every budget as well as outstanding plant installation services. In order to help maintain your landscape, we offer complete irrigation system installation. We have everything you need to make your home more beautiful than ever.
_____________________________________________________________________
ABOUT JO GARNER-MORTGAGE LOAN OFFICER: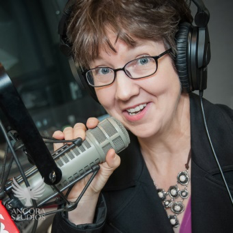 WHAT DO YOU WANT TO ACCOMPLISH WITH YOUR MORTGAGE?
www.JoGarner.com (901) 482 0354 jo@jogarner.com twitter @jogarner NMLS# 757308
"Whatever YOUR personal priorities are, my job is to help you get the mortgage terms that will give you bragging rights when you talk about it and help you score on hitting your goals ."
As a mortgage loan officer, my job is to help you get to the benefits you want from your financing terms. What is most important to you? I can help you find the financing terms that will help you get to what you want. What is your comfort level on a house payment? How much are you comfortable paying down,? What type of financing do you need to get the house you want to buy or refinance?
Different clients have different priorities in life—some are buying their first home with very little down payment funds. Some are recovering from medical challenges, divorces or preparing to send children to college and some are embarking on a long term goal of buying properties to build rental income."
Jo Garner is a mortgage officer with extensive knowledge in tailoring mortgages to her customers who are refinancing or purchasing homes all over the country. She offers conventional, FHA, VA or other loan programs for refinancing and purchases.
Jo can help you look at rent vs buy, when it makes sense to refinance, how to get the best deal on your home purchase financing.
Jo Garner has been in the real estate/financing business for over 20 years. She got her start in Portland, Maine where she first began her real estate career. She received her real estate education from the University of Southern Maine and was personally mentored in San Diego, California by Robert G. Allen, author of Nothing Down, Creating Wealth and The Challenge.
On moving back to West Tennessee in 1987, she went into business buying and selling discounted owner-financed notes secured on real estate. In 1990 Jo went to work for a residential mortgage company and has been a mortgage loan officer for over 20 years. Her goal is to offer excellent, affordable service to her customers, tailoring the loan programs to the specific needs of her clients.
In addition to her work in the mortgage field, Jo Garner is the primary sponsor and founder of Talk Shoppe in Memphis. www.TalkShoppe.com She was also the editor of Power Shoppe, a free weekly e-zine designed for real estate professionals and others indirectly connected to the real estate industry and currently publishes on her blog www.JoGarner.com