What does the real estate and mortgage markets look like this spring in the middle of a pandemic? Tom King, our appraisal expert will be sharing by telephone what he sees trending. There are definitely some unique opportunities for home buyers, sellers and people refinancing to better their position.
What do YOU want to accomplish with YOUR mortgage? Let's stay connected! Subscribe at www.JoGarner.com to get weekly Real Estate Mortgage Shoppe podcasts with the show notes in your inbox.
To Your Success,
Jo Garner, Mortgage Loan Officer NMLS# 757308 (901) 482-0354 Jo@JoGarner.com
Sierra Pacific Mortgage 46 Timber Creek Cordova, TN 38018
WELCOME ABOARD!
Good morning, Memphis! Welcome to our internet listeners and podcast listeners across the 50 states! You're on Real Estate Mortgage Shoppe. I'm your host, Jo Garner, Mortgage Loan Officer. You can connect with me at www.JoGarner.com. Our general topic is NAVIGATING THE SPRING 2020 REAL ESTATE & FINANCING MARKET WHILE SHELTERING IN PLACE. Subscribe to get Real Estate Mortgage Shoppe podcasts with show notes at www.JoGarner.com Call us while we're live today April 4, 2020 at (901) 535-9732.
INTRODUCING TOM KING, REAL ESTATE APPRAISER
Tom King, expert real estate appraiser, is back in the studio virtually by telephone. Tom has seen a lot of real estate trends from appraising homes in Shelby County TN , Fayette and Tipton Counties for over 40 years. Tom will be sharing what is going on with our home sales, refinances and other real estate activity while we shelter in place. Tom, take a moment and introduce yourself and tell us the type services you offer your clients. (Tom introduces himself and talks about the services he offers his clients)
MORTGAGE JOURNEY THROUGH WEATHER FOUL AND FAIR
(Jo) For the past 25 years and more I have been honored to hoist the sails and swing out on the journey to homeownership with countless numbers of my clients. So many of these individuals and families had a dream in their heart, but getting across the finish line took some planning, some sacrifice and catching onto the wind of faith to get them through some stormy seas.
I was listening to Ellen MacArthur recount her harrowing feat of racing to be the fastest to sail solo around the world. Ever since the first time she experienced sailing as a young child with her family, a burning desire to sail around the world compelled to work hard, save her money, stretch forward in faith until the day was finally in her grasp. She had invested heavily in this race and so had others. The pressure was building, but would she actually break the record of being the fastest?
One dark night she was sailing into a horrendous storm south of Australia, 2,000 miles from the nearest land. A chill raced through her when she realized how utterly alone she was. The nearest human beings to her were astronauts on the International Space Station. Forty to fifty foot waves pitched her and her boat, slamming them mercilessly.
The only way she could pierce through was to set her sail propelling the boat to go as fast as possible. It was like driving a car 100 miles an hour in a storm at night with no windshield wipers—white knuckling, teeth gritting, hanging on until the storm broke.
Ellen MacArthur crossed the finish line, breaking the record for the fastest soloist to sail around the world. She shared her realization that when we go through hard times, when we take chances and give it our all to get to the place in life we want to be, you experience the very lowest of lows, but you are lifted to the highest exhilaration of the good times.
I remember mortgage clients over the years who wanted their children to grow up feeling safe in a home that was their own. From the outset, it looked almost impossible. But necessity is the Mother of invention. When these people and families wanted to own their own home for themselves or someone they loved, they did incredible feats to experience that exhilaration of navigating through the storms to sunnier situations.
Jo tells short story of customers buying homes during the pandemic and the precautions realtors and buyers and sellers are taking (3-D videos of the entire house to view online) (Realtor and buyers staying safely apart) (Sanitizing rituals)
Jo gives forecast -Forecast for low rates, as of this past weekend, fewer appraisals being required by underwriting software. Stricter guidelines from lenders on credit scores and a few other categories. But, it is still a great opportunity for so many people buying homes and refinancing.
(Jo) Tom, what kind of weather are we sailing in right now in terms of real estate appraisal trends in the Mid-South? (Tom talks about the CORONAVIRUS PANDEMIC and how it is affecting home values. How does this affect sellers? How does this affect buyers? Other trend that Tom wants to cover. Tom to share some examples from the field…)
You're on Real Estate Mortgage Shoppe. I'm your host, Jo Garner, Mortgage Loan Officer. What do YOU want to accomplish with your mortgage? Make your plan. Let's work your plan if the deal works for you today, let's do it today. When we come back Tom King, real estate appraiser with Bill King Company will be sharing some more on home values, trends and other important observations from the Memphis and surrounding real estate market.
TALK SHOPPE BUSINESS TIP FOR REAL ESTATE PROFESSIONALS
2nd segment after 9:15 advertising break –It's time to talk shop with Talk Shoppe's Business Tip For Real Estate Professionals. Talk Shoppe is a marketing company offering free education and networking to anyone interested in real estate or in business. Talk Shoppe is made possible by the financial support of its sponsors and advertisers. For more about Talk Shoppe, go to www.TalkShoppe.com (shoppe) For our Talk Shoppe Business Tip today we have Talk Shoppe sponsor, we have Pat Goldstein, Realtor with Crye-Leike serving home buyers and sellers in West TN and North Mississippi. She has over 30 years real estate experience and is known in a number of circles as the "Gold Standard in Real Estate." Take a moment and share a tip for our hard-working real estate pros out there… (Pat shares a real estate tip)
Tom or Jo asked Pat a question about her services or ask for an additional tip
How do we contact you, Pat? (901) 606-2000
TOPICS COVERED TOM KING, REAL ESTATE APPRAISER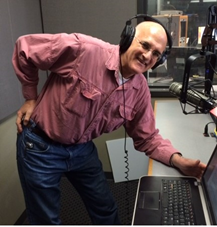 What are the trends we are seeing in the Mid-South market on levels of homes available for sale?
How is the Coronavirus Pandemic affecting home sellers? Home buyers?
How are the value trends affecting home sellers?
How are the value trends affecting home buyers?
___________________________________________________________
3rd segment TOPICS COVERED BY JO GARNER, MORTGAGE LOAN OFFICER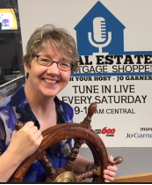 Why are the mortgage rates not going down when the Fed rate goes down? Supply vs Demand and what the Federal Reserve is doing about it.
Mortgage rates NOT tied to the Fed. Mortgage rates are moving so erratically because of lack of liquidity in the market .
Four ways to take advantage of the mortgage market this spring
Buying a home. For buyers you may find less competition in some areas when you make your offer to a home seller. Other areas are still very competitive. Also, mortgage rates are very low. If you are buying a home and can get a fixed rate, long term mortgage, you can enjoy that low fixed rate with the lower payment for the life of the loan.
Refinance-
-Lower the rate and payment—have more cash freed up each month
-Lower rate and shorten term of your mortgage —-BIG BRAGGING RIGHTS
Mortgage forecast for 2020
The financial gurus on some of my news feeds are forecasting that mortgage rates will remain fairly low for 2020
Credit restrictions are tightening, requiring higher credit scores. Other restrictions on certain mortgage products are getting tighter too, mostly due to the low supply of mortgage funds to lend vs high demand
Mortgage underwriting software has been reprogrammed recently to allow for many more real estate purchase loans and refinance loans to be approved without an appraisal. This is on strong borrowers and a property that has an estimated value on the loan application that is comfortably within the values in big databanks for the area.
What steps do I take if I have lost my job due to the Coronavirus pandemic and can't make my mortgage payment?
Contact your mortgage servicer. If you cannot reach your mortgage servicer by phone due to the high volume of calls, get on their website and email the Loss Mitigation Department. Identify yourself, your loan number and property address. Make sure your written communication clearly states the reason for your loss of income, and that you are requesting a forbearance on your mortgage payments.
Continue your attempts to reach your mortgage company to talk with someone that can assist you with your options for working out a plan on your mortgage payments. Keep a written record detailing the conversations and other communication with your mortgage company
Mortgage companies around the country have funded a HOPE HELP LINE with counselors available to talk with you on steps to take when you are unable to make your mortgage payment. The phone number for this help line is (888) 995-HOPE. But remember, that calling this help line does not eliminate the requirement for you talk with your mortgage company.
I have had clients to call me over the last week. One client reported that, when she could not reach her mortgage company due to high volume, the counselors on the HOPE HELP LINE helped her get a mortgage forbearance underway. She will continue to reach out to her mortgage company.
What common supporting documents are required by most traditional mortgage programs?
Every loan program doesn't require the same supporting documents. But here are some common requirements.
ALL PAGES of the last 2 years tax returns. (If you don't have them, I can help you get them without too much time and trouble)
Last 2 years W2s and/or 1099s
Latest paystub
ALL PAGES of your last 1 month bank statement and/or other asset account statements. If you show large deposits on your bank accounts other than payroll, ask me about a quick and easy way to get the source of those deposits verified. I can help you.
Drivers license
And there are a few more or less documents, depending on which loan program you use.
3. Share a few of the DO's and DON'Ts that you share with your clients working their mortgages through you. (Forewarned is forearmed.) There are just certain things you DON'T do. You DON'T try to board the cruise ship sailing to foreign ports without your passport. You DO pack warm weather clothes if you are sailing in Alaska and do bring your credit card– and your camera too.
You DO arrive with your documents ON TIME so the ship doesn't leave without you.
Right now while some real estate, title company and mortgage offices have their teams working separately at home and with mortgage rates moving up and down, it is more important than ever to get your income and asset documents and other supporting documents required by your lender scanned over to the lender right away. If you wait about signing the mortgage disclosures requiring your signature, or if you put off for another day or so getting needed documents to your lender, this could cause you trouble down the road. Make it a priority to get to your lender, your realtor or title company the information they need right away
Here are a few highlights from the Do's and Don'ts my personal team and I put together exclusively for my clients:
It is vitally important that you do not change anything on your asset statements after Jo has reviewed your bank statements. Any decrease in your assets or ANY large Deposit has to be sourced and proven. There is a possibility that it could make or break your deal or cause a delay in your closing. Cash is usually very difficult or sometimes impossible to properly document the source, so please do not deposit cash in your account and please do not use cash as gift funds. Please make sure that any deposits on your last 60 days bank statements through the day of closing have a proper and complete paper trail verifying the source. Unsecured borrowed funds can be problematic in instances like use of a credit card or other loan.
If you are legally married, and buying or refinancing a primary residence, even if your spouse is not on the loan nor on the title, your spouse will be required to sign a few key documents to keep your title clean under the state law. Change in marital status could cause problems on title.
When it comes time to provide bank statements or any asset account, or tax return, it is necessary to provide ALL pages of the statement, even if it is a blank page. On asset account statements, make sure the name of the bank, your name and at least part of the account number appears on any bank documentation you submit to us. Tip: When you are paying for the appraisal or the earnest money or anything before closing, it is quicker and smoother to verify those funds if they are coming DIRECTLY from the account with ample balance that we need and not any large deposits other than payroll that need to have the source verified. (For example: if checking or savings account #A has enough balance for qualifying and it doesn't have a large deposit that's source cannot be properly documented, then use that account for everything pertaining to your loan.)
Please do not make any changes to your income or manner of payment from income from your business or employment. When it is time to send tax returns, please send ALL pages including any K-1s if applicable. Even if your income is increasing, under current loan guidelines some methods of income payment are not allowed to be counted as qualifying income so it is important to let your loan officer know of upcoming changes right away to make sure the type payment of income is acceptable for loan qualification purposes. If you own 25% or more of a business, please send all pages of the business tax returns for the past 2 years also.
Do not open any new credit accounts (and especially not a 12-months-same-as-cash account.) Do not add balances to any existing credit accounts. Do not apply for any new credit during the loan process. Do not make any changes on your credit status.
Use funds for closing DIRECTLY from the account where we have verified your funds. If funds come from a different account, it can delay or jeopardize your closing . Also do not move money from the account where funds were verified to another account to access for closing. Funds must come DIRECTLY from the account where funds were verified and not moved to a different account for any reason.
If there will be a full appraisal on the property you are financing, please inspect the subject property for repairs that may be required prior to closing by the appraiser. Some common required repairs are leaky roof, rotted wood, peeling paint, torn flooring, broken tile, non-functional plumbing, electrical or HVAC systems, drainage problems, holes in sheetrock, broken windows, foundational problems, termite damage, hazardous waste on property, etc. If the property is in a flood zone, flood insurance will be required. Appraisal values are determined by the assigned appraiser. Comparable property sales over the last 6 months to a year on houses like the subject property in the subject property neighborhood are used to determine the official value used by the mortgage company. Government guidelines require the mortgage company to order an appraisal and have the appraiser to be assigned to the property by a third-party, government approved order agency separate from the mortgage company. The mortgage company must order the appraisal from the approved agency. Appraisals from other mortgage companies and appraisals ordered by anyone else, are not qualified to be used under current loan regulations.
If you are refinancing your home, please make sure the home has not been listed for sale on the market within the last 6 months.
4th segment REAL ESTATE TIP OF THE WEEK (Michael Brooks, national renovation and repair lending manager with Sierra Pacific Mortgage shares a real estate related money-saving or time-saving tip):
ANNOUNCEMENTS:
Talk Shoppe offers free networking & education to anyone interested in real estate or in business. Talk Shoppe meets every Wednesday 9A-10A CT online in our virtual meeting room. Go to www.TalkShoppe.com and click the Upcoming Events tab and click on the meeting website. This Wednesday April 8th, 2020 Talk Shoppe presents: "April 8, 2020 "The New Era of Vocational Tech Classes in Tennessee," Don Glays, President of the TN Builders Education Foundation, hbtn.org
Talk Shoppe events are free thanks to supporters like Tim Gilliland of www.BackupRX.com When you need to recover lost data on your computer, you will feel very thankful when you call Tim at BackupRX and simply download all your data and system files immediately when you need it. Contact BackupRX about getting your data automatically backed-up at www.BackupRX.com
Thank you to Maria Popa, financial planner and investment advisor with Strategic Financial Partners, for your financial support to offer Talk Shoppe's free networking and education to our community. To put YOUR financial plan and investment strategy together call Maria Popa at (901) 260-6431
2. During the Coronavirus situation, please call or text to check on your neighbors and friends. Donate to help those in need. Let's do whatever we can to support those on the front lines. Victory is ours!
4. Subscribe at www.JoGarner.com and you can get our weekly blog posts with podcasts conveniently in your inbox.
5. Real Estate Mortgage Shoppe reminds you to MAKE YOUR PLAN. LET'S WORK YOUR PLAN. IF THE DEAL WORKS FOR YOU TODAY, DO IT TODAY.
SPECIAL NOTE: REAL ESTATE MORTGAGE SHOPPE RECOMMENDS THAT YOU CONSULT WITH A FINANCIAL, LEGAL OR OTHER CERTIFIED, LICENSED PROFESSIONAL BEFORE ACTING OR INVESTING ON ANYTHING YOU HEAR OR SEE FROM THE CONTENT ON THIS SHOW OR BLOG POSTS. THE INFORMATION WE SHARE ON REAL ESTATE MORTGAGE SHOPPE IS GENERAL IN NATURE MEANT FOR GENERAL EDUCATIONAL PURPOSES ONLY. ALL EXAMPLES GIVEN FOR ILLUSTRATION PURPOSES ON REAL ESTATE MORTGAGE SHOPPE AND ARE BASED ON TRUE STORIES BUT WE USE FICTIONAL CHARACTERS AND DO NOT DIRECTLY REFLECT REAL PEOPLE OR EXACT DETAILS IN ANY OF THE SITUATIONS.
QUOTE CORNER:
Ricky Skaggs "I can't control the wind but I can adjust the sail."
Pinterest- "We travel not to escape life, but for life not to escape us."
Transitional Music: "Come Sail Away" by Styxx; "Build a Boat" by Jimmy Buffet; "I'm Your Captain" by Grand Funk Railroad; "Taking Care of Business" by BTO for the Talk Shoppe Business Tip For Real Estate Pros
____________________________________________________________________________________
REJOINDERS:
Miranda Griffin, owner of www.HealthyMidSouth.com Miranda Griffin has very simple, easy-to-use methods to keep you on a healthy routine.
Troy and Lynn McDonald of Erin McDonald Insurance Agency Bartlett, TN. Call Lynn for your property and auto insurance and your life insurance too (901) 849-7101
Eric Eurich, Kaizen Award-Winning business coach with Focal Point Business Coaching WWW.ERICEURICH@FOCALPOINTBUSINESSCOACHING.COM
________________________________________________________________________
ABOUT PAT GOLDSTEIN, REALTOR WITH CRYE-LEIKE REALTORS
"THE GOLD STANDARD IN REAL ESTATE"
Crye-Leike Realtors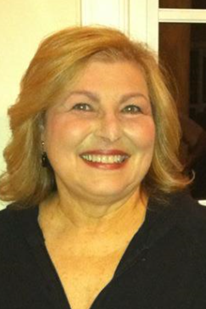 For buying or selling residential real estate
For West TN and North Mississippi
(901) 606-2000
ABOUT TOM KING: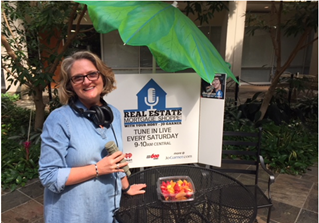 Tom is a well- respected and sought after appraiser in Memphis, Tennessee. He is a second generation appraiser with 40 years of experience. He has been elected to the Memphis Area Association of Realtors Board of Directors three times.
Tom is a certified residential appraiser in Tennessee. He have appraised over 20,000 homes in his career. A graduate from the University of Tennessee with a degree in real estate, Tom is also a Certified Relocation Professional (CRP). Tom also has vast experience in dealing appraising real estate for pre-listing sales, cash buyers, divorce settlements, estate settlements. (901) 487-6989
ABOUT JO GARNER-MORTGAGE LOAN OFFICER:

WHAT DO YOU WANT TO ACCOMPLISH WITH YOUR MORTGAGE?
www.JoGarner.com (901) 482 0354 jo@jogarner.com twitter @jogarner NMLS# 757308 (currently working with Sierra Pacific Mortgage, Inc)
"Whatever YOUR personal priorities are, my job is to help you get the mortgage terms that will give you bragging rights when you talk about it and help you score on hitting your goals ."
As a mortgage loan officer, my job is to help you get to the benefits you want from your financing terms. What is most important to you? I can help you find the financing terms that will help you get to what you want. What is your comfort level on a house payment? How much are you comfortable paying down,? What type of financing do you need to get the house you want to buy or refinance?
Different clients have different priorities in life—some are buying their first home with very little down payment funds. Some are recovering from medical challenges, divorces or preparing to send children to college and some are embarking on a long term goal of buying properties to build rental income."
Jo Garner is a mortgage officer with extensive knowledge in tailoring mortgages to her customers who are refinancing or purchasing homes all over the country. She offers conventional, FHA, VA or other loan programs for refinancing and purchases.
Jo can help you look at rent vs buy, when it makes sense to refinance, how to get the best deal on your home purchase financing.
Jo Garner has been in the real estate/financing business for over 25 years. She got her start in Portland, Maine where she first began her real estate career. She received her real estate education from the University of Southern Maine and was personally mentored in San Diego, California by Robert G. Allen, author of Nothing Down, Creating Wealth and The Challenge.
On moving back to West Tennessee in 1987, she went into business buying and selling discounted owner-financed notes secured on real estate. In 1990 Jo went to work for a residential mortgage company and has been a mortgage loan officer for over 25 years. Her goal is to offer excellent, affordable service to her customers, tailoring the loan programs to the specific needs of her clients.
In addition to her work in the mortgage field, Jo Garner is the primary sponsor and founder of Talk Shoppe in Memphis. www.TalkShoppe.com Jo Garner also host the radio show Real Estate Mortgage Shoppe airing on News Radio AM 600 WREC and iHeart Radio with podcasts and show notes published on www.JoGarner.com