On this Thanksgiving weekend we are talking about the many reasons to be thankful for owning your own house. You will hear some stories about why different people are thankful for owning their own home. We will be discussing some financial reasons why its nice owning your own home, but the benefits exceed just financial.
Welcome to Real Estate Mortgage Shoppe! What do YOU want to accomplish with YOUR mortgage? Let's stay in touch. Subscribe at www.JoGarner.com and you will get our weekly podcasts and show notes conveniently in your email box. We will NOT sell your email address.
To Your Success,
Jo Garner, Mortgage Loan Officer NMLS# 757308 https://JoGarner.Evolve.Mortgage for the online loan application
_____________________________________________________________________
TODAY'S TOPIC TABLE
Good morning, Memphis! Welcome to our internet listeners and podcast listeners across the 50 states! You're on Real Estate Mortgage Shoppe. I'm your host, Jo Garner, Mortgage Loan Officer. You can connect with me at www.JoGarner.com. Our general topic is REASONS TO BE THANKFUL FOR OWNING YOUR OWN HOME. Subscribe to get our weekly blogposts with podcasts at www.JoGarner.com. Call us while we are live at (901) 535-9732 Today is November 24, 2018.
On this Thanksgiving weekend we are talking about the many reasons to be thankful for owning your own house. You will hear some stories about why different people are thankful for owning their own home. We will be discussing some financial reasons why its nice owning your own home, but the benefits exceed just financial.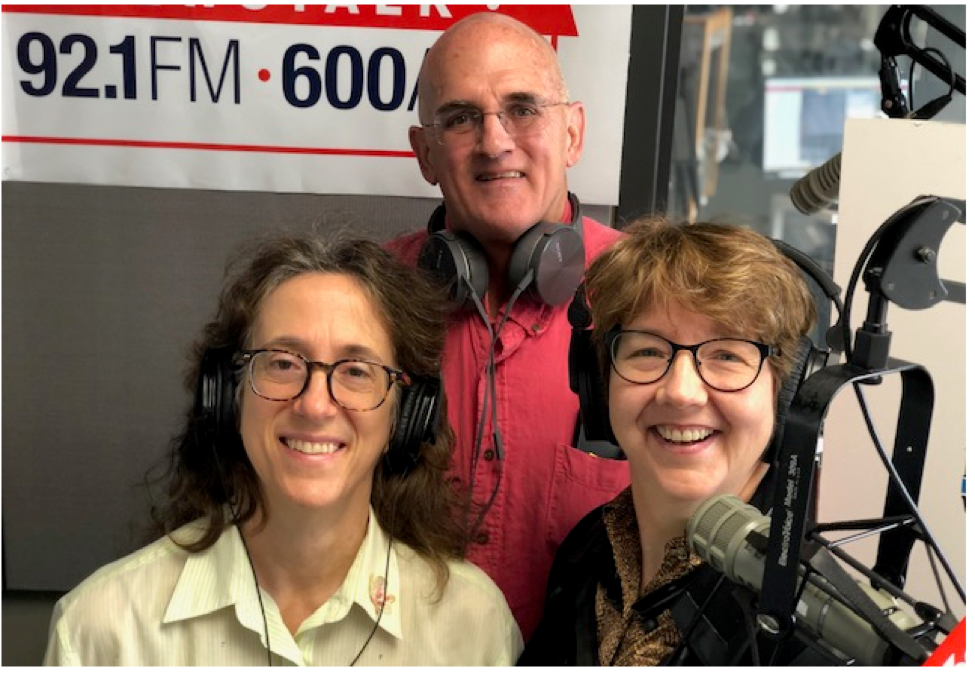 INTRODUCING OUR APPRAISAL EXPERT-TOM KING
Sitting in the co-host chair today we have our expert real estate appraiser, Tom King of Bill King Appraisal Service. Tom has been in the appraisal business for over 40 years—and yes, he started has a mere youngster following his father around appraising houses. Tom, tell our new listeners a little bit about yourself and what you do for your clients. (Tom introduces himself and the type services he offers for people buying or selling homes, estate sale of real estate, divorce settlements on real estate, giving value and information on real estate for people making cash sales….. and more )
PUTTING DOWN ROOTS AND GROWING A LEGACY FOR YOUR CHILDREN
(Jo) This Thanksgiving weekend thousands of people are spending some precious time with their loved ones. It's on the road traveling that gives me time to reflect on the things that make me most grateful. As I reflect on good times with loved ones, I want to thank my parents and grandparents again for making an investment to purchase their homes and making a commitment to their communities.
One of the advantages of owning a home is that it encourages you to build some roots in the community where you live and where your children go to school. When you invest in your community, the community tends to give back to you too. Long-standing relationships and service to an area can offer opportunities later for school graduates getting good jobs, family support during hard times and a chance to truly make a lasting, positive difference in the world where you live.
Another advantage to owning a home and getting the mortgage paid off, is that you have something of great value to leave as part of your legacy to those you leave behind. Having a home that is paid for can offer a leg-up for younger family members to have a head start getting ahead. They can live in the home or sell it and use the funds to buy in a neighborhood where they want to build their life.
BE THANKFUL FOR THESE BENEFITS OF HOMEOWNERSHIP
As a mortgage loan officer I stories are endless of how people and families have been able to successfully overcome hardships because their house note was much lower than what they would pay in rent. They locked in on a 30-year fixed rate loan and now they know the principle and interest payment on their mortgage will never go up for as long as they have the loan.
Real estate has been known to be a terrific hedge against inflation. The Federal Reserve keeps talking about going up multiple times over the next year on their rate, which indirectly pulls mortgage rates with it over time. Lawrence Yun of the National Association of Realtors says that he foresees values continuing to go up although at slower pace than the past year.
Having a property that goes up in value during inflationary times and having a principal and interest payment that is fixed and doesn't go up during inflationary periods, serves as a buffer between you and the rising costs of other commodities in the marketplace.
We can go over some other benefits to homeownership to be thankful for later in the show.
Tom, you are out doing appraisals everyday for people buying and selling homes, people settling estates for deceased loved ones and giving valuable information to real estate investors paying cash to buy investment property. What benefits do you see for your appraisal clients to be thankful about owning their real estate property?
(Tom shares stories of clients he has seen who are grateful for different benefits for owning their homes.) (estate sales, buying a home for primary residence, 2nd home, investment property?)
I am Jo Garner, your host of Real Estate Mortgage Shoppe. MAKE YOUR PLAN. LET'S WORK YOUR PLAN. IF THE DEAL WORKS FOR YOU TODAY, LET'S DO IT TODAY. Connect with me at www.JoGarner.com. Email me at Jo@JoGarner.com or just call me at (901) 482-0354. When we come back you will be hearing more stories from people like you who are thankful for owning their own homes. Call us and share YOUR story today at (901) 535-9732 in the studio.
_____________________________________________________________________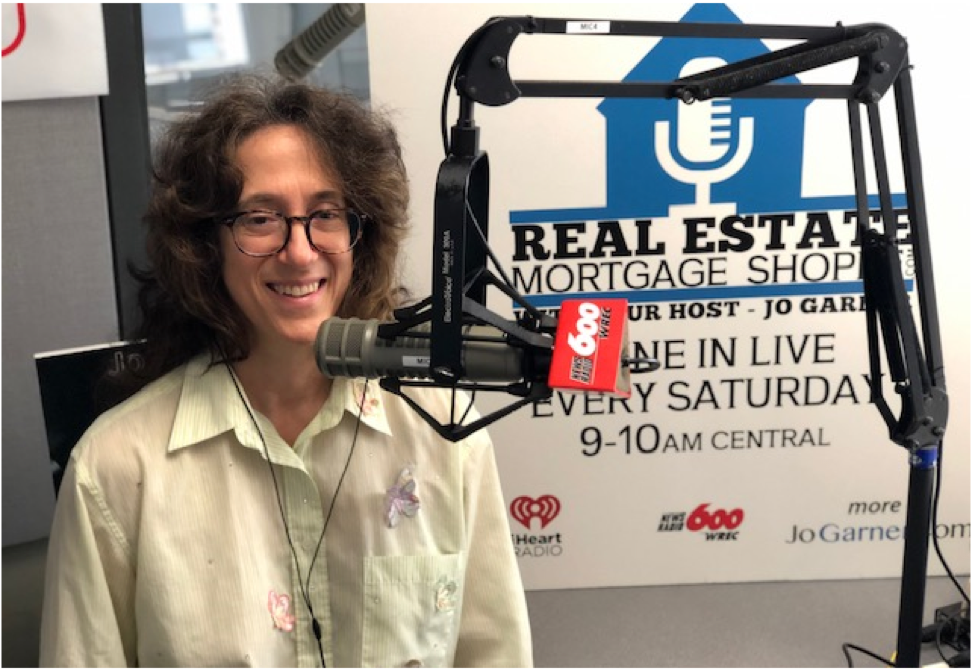 2nd segment after 9:15 break:
Our Look Back Memphis Trivia Contest is sponsored by John and Jennifer Lawhon of Lawhon Landscape (901) 754-7474 the Lawhon's can help you plan your landscaping if you have a BIG, BIG project or a smaller project . The Lawhons are giving away a $25 gift card to the first person with the correct trivia answer. If you know the answer to our trivia question, call us at 901 535-9732.
Piggly Wiggly
Who am I?
Question: What is the name of the first self-service grocery story in the country?
Hint: This self-service grocery story was the first one to provide
Checkout stands and the first to mark every item in the story
Hint: This store was also the first to provide shopping cars
Hint: The first store went into operation in Memphis, TN in 1916 at 79 Jefferson Ave.
Hint: The founder of this first self-service grocery story also built a big pink building where a museum and planetarium is located today.
More info: Piggly Wiggly was the first true self-service grocery store.[3] It was founded on September 6, 1916[4] (although it did not open until five days later due to delays in construction),[5] at 79 Jefferson Avenue in Memphis, Tennessee, by Clarence Saunders.[2] A replica of the original store has been constructed in the Memphis Pink Palace Museum and Planetarium, a mansion that Saunders built as his private residence, which was later sold to the city.
At the time of its founding, grocery stores did not allow their customers to gather their own goods. Instead, a customer would give a list of items to a clerk, who would then go through the store, gathering them. This created a greater cost, and therefore higher prices. Piggly Wiggly introduced the innovation of allowing customers to go through the store, gathering their own goods, thus cutting costs and lowering prices.[2] Losses due to easier shoplifting were more than offset by profits from increased impulse purchasing. Others were initially experimenting with this format as well, which initially came to be known as a "groceteria", reminding people of cafeterias, another relatively new, self-service idea.[6]
Piggly Wiggly Corporation secured the self-service format and issued franchises to hundreds of grocery retailers for the operation of its stores. The concept of the "self-serving store" was patented[7] by Saunders in 1917. Customers at Piggly Wiggly entered the store through a turnstile and walked through four aisles to view the store's 605 items sold in packages and organized into departments. The customers selected merchandise as they continued through the maze to the cashier. Instantly, packaging and brand recognition became important to companies and consumers.[5]
_____________________________________________________________________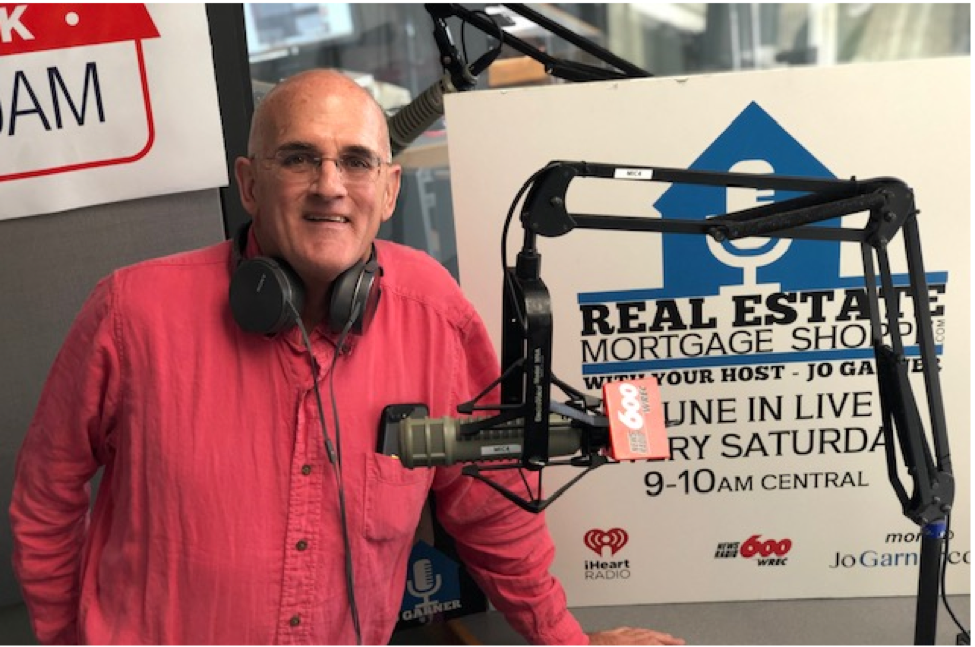 TOPICS COVERED BY TOM KING, APPRAISER
1. Share some stories of families in estate situations that were thankful for the real estate their family member left to them
2. Share some stories of other clients of yours who have been thankful for owning their homes.
3. What are some things you can do to bring the most value to your home with the least amount of investment?
4. What is the best method of contesting a low appraisal?
5. Values have gone up on real estate. Now you can get rid of private mortgage insurance faster and you can combine your variable rate home equity lines and credit card debt into a new first mortgage with a stable fixed rate program.
_____________________________________________________________________
TOPICS COVERED BY JO GARNER, MORTGAGE LOAN OFFICER
1. What are some reasons you are thankful to own your home?
A. My home is my castle—the place where I can go to rest and recharge and hang out with family and friends.
B. I am thankful that I can design my house they way I want it to include a place to enjoy my hobbies and other activities that require design and equipment.
C. It feels nice to know that the house is building wealth for me even as I sleep by going up and value.
2. What are some of the reasons your customers are glad they bought their homes?
A. (Play Cathy's story or just tell it.) Cathy wanted her freedom and not to be tied down, but discovered how much lower her house note would be compared to rent-especially over time—and took the plunge to buy her own home. It has already been building wealth for her
B. Raymond Ridley (not his real name) started out as a real estate agent helping people buy and sell homes. Raymond could see how his clients prospered buying their own homes. "I want in on this homebuying thing too, he said.
Raymond made quite a lot selling real estate as an agent but at the end of the year, he paid about half his income in taxes to the IRS. Raymond got smart and started gradually buying and keeping real estate for himself as a hedge against income taxes and inflation.
He shared with a group of us one day that the one of the most surprising benefits from buying a lot of rental properties, is that he hired his kids to work with him fixing them up. The rental renovation projects bonded the family and created some great memories and life lessons.
One of my other real estate investor mortgage customers loves to buy houses that need lots of fixing up. She has a knack for seeing a beaten up house like it can look with after getting some tender loving care and a fresh coat of paint. She might buy a home for $45,000 and put $15,000 into renovating it and the house can be worth $80,000 to $100,000 when she is done. Do deals like that enough times and your cash register would be ringing too.
3. Callers:
9:15 AM Pat Goldstein Crye-Leike Realtor (901) 606-2000 in Memphis, TN and North Mississippi
9:18 AM Nita Black of NitaBlack.com (901) 413-1315 in Memphis, TN recently wrote an article for the "60 and Me" online publication on how to declutter your home and your life.
9:20 AM Leah Anne Morse, All Things New in Collierville/Memphis (901) 488-9733 Talk Shoppe advertiser who can help you organize and downsize and make the transition easier.
9:35 AM Troy and Lynn McDonald of Erin McDonald Insurance in Bartlett (901) 849-7101
9:34 AM Mark McLaurin of Refrigeration Unlimited in the Greater Memphis area (901) 216-7782
9:37 AM Sonia Balcer, Rocket Scientist , Montrose California
_____________________________________________________________________
REAL ESTATE TIP OF THE WEEK
(Tom King shares a real estate related money-saving or time-saving tip): Tom's tip: Use your Christmas bonus to pay extra on your mortgage principle to get rid of your mortgage sooner.
_____________________________________________________________________
ANNOUNCEMENTS:
Talk Shoppe offers free networking & education to anyone interested in real estate or in business. Talk Shoppe meets every Wednesday 9A-10A CT at Pinot's Palette 8225 Dexter Rd Cordova, TN. This Wednesday November 28th, 2018 "The Mastermind Principle: based on the book Think and Grow Rich by Napoleon Hill.
Talk Shoppe events are free thanks to supporters like Tim Gilliland of www.BackupRX.com When you need to recover lost data on your computer, you will feel very thankful when you call Tim at BackupRX and simply download all your data and system files immediately when you need it. Contact BackupRX about getting your data automatically backed-up at www.BackupRX.com
Thank you to Taylor Eason, Talk Shoppe' videographer, for work filming promotionals for Talk Shoppe advertisers. Contact Taylor at www.CTaylorEason@gmail.com
2. Happy Thanksgiving Holiday weekend! Make some great memories with your loved ones.
3. Jack's Challenge: Invite someone you know that is going through a tough time this holiday for some coffee time. Buy their coffee, listen and be a friend.
4. Tom King celebrates with the Memphis Tigers big win last night. He recommended tickets to see the Bellevue Baptist Church Singing Christmas Tree. Go to www.Bellevue.org for tickets
5. Subscribe at www.JoGarner.com and you can get our weekly blog posts with podcasts conveniently in your inbox.
6. Real Estate Mortgage Shoppe reminds you to MAKE YOUR PLAN. LET'S WORK YOUR PLAN. IF THE DEAL WORKS FOR YOU TODAY, DO IT TODAY.
SPECIAL NOTE: REAL ESTATE MORTGAGE SHOPPE RECOMMENDS THAT YOU CONSULT WITH A FINANCIAL, LEGAL OR OTHER CERTIFIED, LICENSED PROFESSIONAL BEFORE ACTING OR INVESTING ON ANYTHING YOU HEAR OR SEE FROM THE CONTENT ON THIS SHOW OR BLOG POSTS. THE INFORMATION WE SHARE ON REAL ESTATE MORTGAGE SHOPPE IS GENERAL IN NATURE MEANT FOR GENERAL EDUCATIONAL PURPOSES ONLY. ALL EXAMPLES GIVEN FOR ILLUSTRATION PURPOSES ON REAL ESTATE MORTGAGE SHOPPE USE FICTIONAL CHARACTERS AND DO NOT REFLECT REAL PEOPLE OR ACTUAL DETAILS IN ANY OF THE SITUATIONS.
_____________________________________________________________________
QUOTE CORNER:
Erma Bombeck: "Thanksgiving dinners take 18 hours to prepare. They are consumed in 12 minutes. Halftimes are 12 minutes. This is no coincidence."
Anonymous: "It's not the minutes spent at the table that put on weight, it's the seconds."
_____________________________________________________________________
REJOINDERS:
1. Clint Cooper of Redeemers Group in Memphis, TN for your home's foundation repair www.redeemersgroup.com
2. Jana Cardona, Executive Director of BNI Mid-South www.bnimidsouth.com
3. Alex Craig, TurnKey Properties, Memphis, TN and Little Rock, AR alex@memphisturnkey.com
Transitional Music: "It's A Wonderful World" Louis Armstrong; "Thanksgiving Song" by Johnny Cash; "Good Life" OneRepublic; "Memphis" by Johnny Rivers for the Look Back Memphis Trivia Contest
_____________________________________________________________________
ABOUT TOM KING, APPRAISER WITH BILL KING COMPANY
Tom is a well- respected and sought after appraiser in Memphis, Tennessee. He is a second generation appraiser with 40 years experience. He has been elected to the Memphis Area Association of Realtors Board of Directors three times.
Tom is a certified residential appraiser in Tennessee. He have appraised over 20,000 homes in his career. A graduate from the University of Tennessee with a degree in real estate, Tom is also a Certified Relocation Professional (CRP). Tom also has vast experience in dealing with the county and state boards of equalization and in valuations of property for tax appeal purposes. (901) 487-6989
_____________________________________________________________________
ABOUT JO GARNER-MORTGAGE LOAN OFFICER: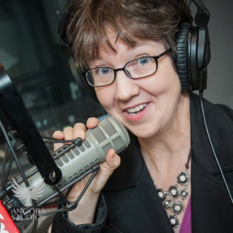 WHAT DO YOU WANT TO ACCOMPLISH WITH YOUR MORTGAGE?
www.JoGarner.com (901) 482 0354 jo@jogarner.com twitter @jogarner NMLS# 757308
"Whatever YOUR personal priorities are, my job is to help you get the mortgage terms that will give you bragging rights when you talk about it and help you score on hitting your goals ."
As a mortgage loan officer, my job is to help you get to the benefits you want from your financing terms. What is most important to you? I can help you find the financing terms that will help you get to what you want. What is your comfort level on a house payment? How much are you comfortable paying down,? What type of financing do you need to get the house you want to buy or refinance?
Different clients have different priorities in life—some are buying their first home with very little down payment funds. Some are recovering from medical challenges, divorces or preparing to send children to college and some are embarking on a long term goal of buying properties to build rental income."
Jo Garner is a mortgage officer with extensive knowledge in tailoring mortgages to her customers who are refinancing or purchasing homes all over the country. She offers conventional, FHA, VA or other loan programs for refinancing and purchases.
Jo can help you look at rent vs buy, when it makes sense to refinance, how to get the best deal on your home purchase financing.
Jo Garner has been in the real estate/financing business for over 20 years. She got her start in Portland, Maine where she first began her real estate career. She received her real estate education from the University of Southern Maine and was personally mentored in San Diego, California by Robert G. Allen, author of Nothing Down, Creating Wealth and The Challenge.
On moving back to West Tennessee in 1987, she went into business buying and selling discounted owner-financed notes secured on real estate. In 1990 Jo went to work for a residential mortgage company and has been a mortgage loan officer for over 20 years. Her goal is to offer excellent, affordable service to her customers, tailoring the loan programs to the specific needs of her clients.
In addition to her work in the mortgage field, Jo Garner is the primary sponsor and founder of Talk Shoppe in Memphis. www.TalkShoppe.com She was also the editor of Power Shoppe, a free weekly e-zine designed for real estate professionals and others indirectly connected to the real estate industry and currently publishes on her blog www.JoGarner.com