Do you have a dream of owning your own home but just can't scrape up the money for a down payment? Today we will be sharing with you how to determine if you qualify for down payment assistance through the Tennessee Housing Development Agency. We will be sharing some resources for you to find some down payment assistance for your home purchase even if you live outside the State of Tennessee using similar programs.
What do YOU want to accomplish with YOUR mortgage? Let's talk about your plans to purchase your home. Contact me at (901) 482-0354 or apply securely online at https://jogarner.evolve.mortgage. Subscribe at www.JoGarner.com for Real Estate Mortgage Shoppe weekly podcasts with show notes.
To Your Success,
Jo Garner, Mortgage Loan Officer NMLS #757308
___________________________________________________________
WELCOME
Good morning, Memphis! Welcome to our internet listeners and podcast listeners across the 50 states! You're on Real Estate Mortgage Shoppe. I'm your host, Jo Garner, Mortgage Loan Officer. You can connect with me at www.JoGarner.com. Our general topic is THDA Down Payment Assistance Mortgage Program-Help When You Need It Subscribe to get our weekly blogposts with podcasts at www.JoGarner.com. Call us while we are live at (901) 535-9732 Today is July 21st 2018. Today's show is sponsored by Evolve Bank and Trust. Who do you know who would like to the support to succeed in their mortgage career? Let me connect you with Chad Irwin, Evolve Bank and Trust Memphis Mortgage Office Manager.
Do you have a dream of owning your own home but just can't scrape up the money for a down payment? Today we will be sharing with you how to determine if you qualify for down payment assistance through the Tennessee Housing Development Agency. We will be sharing some resources for you to find some down payment assistance for your home purchase even if you live outside the State of Tennessee using similar programs.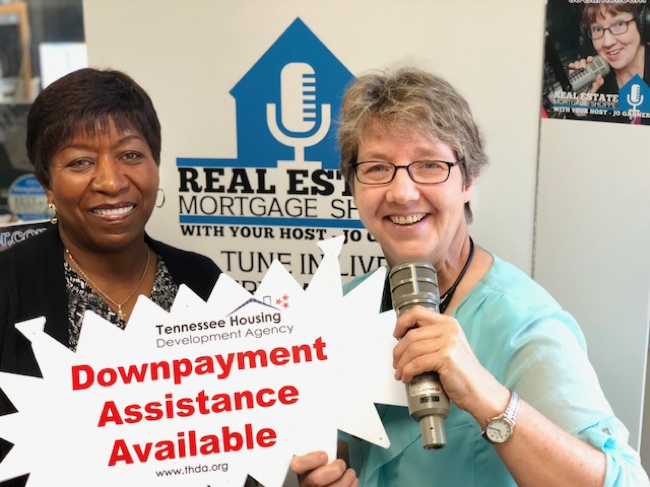 INTRODUCING ELLA HARRIS WITH TENNESSSEE HOUSING DEVELOPMENT AGENCY
In the co-host chair we have Ella Harris. Ella serves as customer account manager with Tennessee Housing Development Agency-a champion for the first-time homebuyer. Ella, you have spent your long real estate career as a mortgage loan processer, a government and conventional mortgage underwriter. You have even had a real estate license and your career has taken you into many states. You definitely have a passion for helping people achieve their dream of homeownership. (Ella introduces herself and gives a short overview of what THDA does for people in Tennessee.)
(Jo) Ella, after being in the real estate and lending industry for so many years, you and I have seen so many happy stories of people who yearned to own their own home but kept running into one challenge after another until that celebration day when they closed on their home loan and grasped the keys to their own home for the first time. I bet some of our listeners have witnessed this joyous moment for someone they care about or even for themselves.
TRAUMA TO TRIUMPH
Sometimes, during the time I get to work with my clients, I have the privilege of hearing some of their back story. When you know some of a client's personal story, it helps you appreciate even more their journey to finally achieving homeownership.
This was certainly the case with Alia Abbey, a single woman who sounded over the phone like she really wanted to buy her home but kept trying to convince me it would never work out. When I talked to her the first time she said, "Look, I am calling you because I found a house that would be perfect for me. My realtor told me to call you to get preapproved, but I don't believe I can really buy a house. Every time I have tried in the past, some catastrophe hits my life and the deal falls through. So… I gave up a long time ago."
Alia (not her real name) had okay credit and good steady income, just not money to pay for the down payment. She did not know about the Tennessee Housing Development Agency down payment assistance programs and when I told her it looked like THDA could help her get the special $15,000 Hardest Hit down payment assistance, for the first time she allowed herself to get excited. As we got closer to closing she began to start giving up again. Trying to figure whey she was ready to sabotage her chance to own a home, I started asking questions. She shared about her traumatic childhood experience when the home where she and her family lived was destroyed by a catastrophic event. With the encouragement of her friends at work, her realtor and of course our mortgage team, this lady went to her closing and laughed, then cried (for joy) and then laughed again. Buying her own home with the help of THDA and her real estate professionals, the day she closed on her home was a positive turning point for Alia Abbey.
Ella, can you take a few minutes to talk about some of the programs Tennessee Housing Development Agency offers aspiring homeowners like Alia?
WHICH THDA MORTGAGE PROGRAM WORKS FOR YOU?
(Ella talks about the most popular programs that THDA offers for down payment assistance)
Great Choice Plus with 5% down payment assistance with 0% interest and no monthly payments
Great Choice
Homeownership for the Brave
(Jo) You're on Real Estate Mortgage Shoppe. I'm your host, Jo Garner, Mortgage Loan Officer. What do YOU want to accomplish with your mortgage? Make your plan. Let's work your plan if the deal works for you today, let's do it today. Connect with me at www.JoGarner.com or just call me directly at (901) 482-0354. When we come back Ella Harris of Tennessee Housing Development Agency will be sharing ways YOU can use their down payment assistance money to purchase YOUR home.
___________________________________________________________
LOOK BACK MEMPHIS TRIVIA CONTEST
2nd segment after 9:15 break: Our Look Back Memphis Trivia Contest is brought to you by notable Memphis historian, Jimmy Ogle. Jimmy Ogle offers free historic walking tours downtown in the spring and fall. For information about Jimmy Ogle, go to www.JimmyOgle.com . The Look Back Memphis Trivia Contest is sponsored by John and Jennifer Lawhon of Lawhon Landscape (901) 754-7474 the Lawhon's can help you plan your landscaping if you have a BIG, BIG project or a smaller project . The Lawhons are giving away a $25 gift card to the first person with the correct trivia answer. If you know the answer to our trivia question, call us at 901 535 WREC 901 535-9732.
Garner # 135 * 07/21/18
Tim McCarver
Question: This past week was Major League Baseball's All-Star Game, and I am one of the Memphians in the Baseball Hal of Fame in Cooperstown, New York. Who am I?
Hint: I had a very successful career in MLB that spanned four decades from 1959 to 1981 and I was inducted into the Hall of Fame as a Broadcaster!
Hint: I hit a home run in Yankee Stadium that won Game 5 on the 1964 World Series and I was the first catcher to lead the National League in triples in 1967.
Final Hint: I was born in Memphis and I attended Christian Brothers High School in Memphis.
Answer: "Memphian" Tim McCarver was born in Memphis, Tennessee. Following his years with Memphis' Christian Brothers High School, he was signed by the St. Louis Cardinals in 1959. Playing with the Cardinals' minor league teams of Keokuk and Rochester, McCarver reached the MLB level for the first time at the age of only 17 as a catcher. McCarver played for the St. Louis Cardinals, Philadelphia Phillies, Montreal Expos, and Boston Red Sox between 1959 and 1980. He appeared in the MLB All-Star Game in 1966 and 1967, and was the starting catcher for the World Series champion St. Louis Cardinals in 1964 and 1967.
In 1964, his tiebreaking home run in the 10th inning won Game 5 of the World Series. In 1966, McCarver was named to the All-Star Team, scored the winning run in the 10th inning of that 1966 All-Star Game, and became the first catcher to lead the National League in triples, with 13. In 1967, he finished second to teammate Orlando Cepeda for the National League Most Valuable Player award. McCarver was a member of two World Series championships during his time in St. Louis.
As a broadcaster (1980-2013),McCarver has enjoyed prominence as a color commentator on the network level. He has won three Emmy Awards for Sports Event Analyst. McCarver was the recipient of the 2012 Ford C. Frick Award for broadcasting. The minor league baseball stadium in Memphis was named in his honor in 1985 – Tim McCarver Stadium in the Mid-South Fairgrounds.
Jimmy Ogle gives free walking tours on the sidewalks and parks in Downtown Memphis during the year, with the next being the Judge D'Army Bailey Courthouse Tour at 12:00 noon on Thursday, July 26 (meet at the southwest steps, corner of Second & Adams). Go to JimmyOgle.com.
___________________________________________________________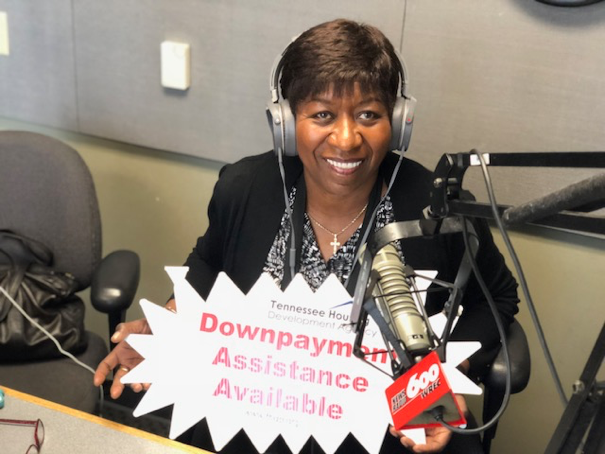 TOPICS COVERED BY ELLA HARRIS OF TENNESSEE HOUSING DEVELOPMENT AGENCY
• HHF-DPA program
• Great Choice Plus
• Homeownership for the Brave
• HBEI
• THDA's website: GreatChoiceTN.com
• Resources for Lender, Realtors and Homebuyers
1. What are some of the most popular THDA programs used by first-time home buyers?
Excerpts from www.THDA.org "As Tennessee's housing finance agency, the Tennessee Housing Development Agency (THDA) provides fixed rate mortgage loans for first-time homebuyers, promotes the production of new affordable housing units for households of very low to moderate-income, promotes the preservation and rehabilitation of existing housing units for such persons, and brings greater stability to the residential construction industry and related industries so as to assure a steady flow of housing production. Established by the General Assembly in 1973, THDA has evolved and grown to serve Tennesseans in many ways: providing grants to preserve and create homes, offering rental assistance on several different levels, assisting in the creation and maintenance of rental housing, providing educational opportunities, and helping other State agencies with housing missions to solve problems and save taxpayers' money. For more information about THDA visit the About THDA page.
Great Choice and Great Choice Plus
Great Choice offers a low fixed rate 30-year first mortgage loan. Great Choice Plus combines the Great Choice first mortgage with the Plus, providing the borrower with up to 5% of the sales price for down payment and closing cost assistance. The Great Choice Plus second mortgage loan has a 0% rate with no monthly payments. Learn more about Great Choice and Great Choice Plus.
Homeownership for the Brave
The Homeownership for the Brave program offers a 1/2-percent reduction on THDA's Great Choice first mortgage loan for active and retired members of the military. Learn more about Homeownership for the Brave.
___________________________________________________________
Homebuyer Education
1. THDA provides nonprofit organizations with tools to teach homebuyer education classes. THDA maintains on its website a list of certified homebuyer education trainers who can help consumers as they consider purchasing a home. Learn more about our Homebuyer Education Initiative. Continued education classes must be HUD-approved and can be found at http://www.hbeicalendar.thda.org/#1
2. What other mortgage loan programs work well with the THDA programs? FHA, VA, and other first mortgage programs work in conjunction with THDA bond funding and down payment assistance.
3. Talk about the recent changes to the THDA program? THDA just raised the amount of down payment assistance offered to 5% of the price for down payment assistance from the 5% of the home price that was offered as down payment assistance previously. The assistance portion is interest-free. The down payment assistance portion is interest-free. If you stay in the home for the full 30 years, you do not have to pay back the down payment assistance at all.
4. Do you now require a minimum buyer investment or is there still an opportunity for some buyers to get in for zero down? With THDA down payment assistance and many times combined with the home seller paying the buyer's other closing costs and prepaid taxes and insurance, the buyer can get into a home with very little down payment or zero down.
2. What qualifies someone as a first-time homebuyer ? Someone who has not owned a home that they have lived in for the last 3 years. Some THDA programs do not have the first-time homebuyer restriction. Others do have the restriction.
5. What criteria do you use to determine household income? Talk about the difference between household income limits and the qualifying income mortgage lenders use. The household income THDA uses to determine if the borrower (s) are eligible for the THDA program is determined by the total income of anyone in the household over 18 who is not a full-time student including spouses that live outside the home (in some cases).
6. How long do people have left to use the special Hardest Hit $15,000 down payment assistance program for designated zip codes before the funds run out? Ella predicts, based on availability of special funds Hardest Hit Funds for designated zip codes, that the $15K program will last through the end of 2018.
7. What other mortgage programs can be used in combination with THDA down payment assistance? THDA commonly offers down payment assistance to be used for a down payment, closing costs or prepaid taxes and insurance for borrowers using the FHA loan program, VA loan program, USDA Rural Housing program.
___________________________________________________________
TOPICS COVERED BY JO GARNER, MORTGAGE LOAN OFFICER:
1. What are some other low down payment or no down payment mortgage programs that are available to home buyers?
A. Veteran Home Loan Program https://www.benefits.va.gov/homeloans/
If you are an active duty US military veteran or an honorably discharged service member, (or even a surviving spouse of a veteran in some cases), the VA loan allows you to purchase your home with zero down payment. There is an upfront VA funding fee added to the top of a VA mortgage but the veteran enjoys a mortgage without having to pay a monthly mortgage insurance fee.
You can use the VA mortgage program to purchase you primary residence and it can be a single-family home or duplex, tri-plex or quadra plex as long as the veteran lives in one of the units.
For more on Veteran Loans and dispelling myths go to :
Veteran Home Loans and Other Benefits for Veterans and the Realtors Who Serve Them
B. The USDA Rural Housing 100% Mortgage Program-
Are you considering buying in an area that is not so densely populated as the big city? If your household income does not exceed the USDA limit for your county and state and you can apply for the USDA Rural Housing 100% loan.
If the property is in an eligible area for USDA lending, and if my mortgage client needs a nothing down loan, my client and I compare the move-in costs and payment amount if they used an FHA loan or a USDA loan. The USDA usually is better because their upfront mortgage insurance added to the top of the loan and the monthly mortgage insurance is much lower using the 100% USDA loan versus the FHA loan program.
For more about the USDA Rural Housing 100% program:
https://www.rd.usda.gov/about-rd/agencies/rural-housing-service
C. City of Memphis Down Payment Assistance Programs
The City of Memphis, Tennessee has several different down payment assistance programs to help with down payment assistance for home buyers buying a property in the city limits of Memphis.
Some of the programs require the borrowers to be first-time homebuyers and most have a household income maximum limit. The special program for Police, Firemen and Teachers does not have a maximum household income limit.
For more about the multiple programs available through the City of Memphis Down Payment Assistance programs, go to https://www.memphistn.gov/government/housing_and_community_development/dpa/
D. According to the Real Estate Today show through the National Association of Realtors, 90% to 95% of people needing down payment assistance to buy a home, do not know there are programs to help home buyers with the down payment .There are other down payment assistance programs available to first-time home buyers in other states other than Tennessee. Most of them have restrictions, similar to the programs we have been discussing today. Some of these restrictions are not owning a home within the last 3 years, income restrictions based on the number of people in the household and the location of the property. If you want to know more, Google "Down Payment Assistance" and the name of YOUR state and you should hit the jack pot. Many metropolitan cities have their own down payment assistance programs with certain restrictions. ask an experienced, reputable realtor in your area what programs THEY recommend. They usually know what programs are good and which ones may be not so advantageous. You can also check with Rob Chrane at Down Payment Resource, supported by Housing Finance Agencies across the country, for assistance programs in YOUR city and state. http://downpaymentresource.com/about/leadership/
E. Some Low-Down Payment Mortgage Programs
A. The government FHA 3.5% down payment product. This loan is very popular but, due to the high amount of upfront mortgage and the monthly mortgage insurance that can remain in the mortgage payment for the life of the loan (in some cases.)
For more about the FHA loan, go to: www.hud.gov
B. Fannie Mae's HomeReady 3% down conventional program-
This 3% program is great to compare against the FHA loan. The HomeReady program has a maximum income household limit determined by the state and county where the subject property is located.
C. Freddie Mac just this month released a new 3% down product with no maximum household income limit. For more about the new HomeOne program go to http://www.freddiemac.com/singlefamily/mortgages/homeone/homeone.html
D. The Conventional Community 97% loan has been reinstated. This program has some interesting guidelines that allow homebuyers that do not meet some of the other programs to qualify for this one—especially in designated zip codes. For more about this 3% down payment loan program go to https://www.fanniemae.com/singlefamily/97-ltv-options
2. Talk about what is most important to your first-time homebuyer clients.
A. First the question of whether it will be better for that client to rent a home or buy one.
1. One of the questions I asked my customer is, "How long do you plan to live in the area?" If the aspiring homeowner does not plan to stay in the area for more than one or two years, then renting may be the best way to go.
However, for someone who is tired of paying rent that keeps going up and plans to stay in the geographic area for at least 5 years, buying a home may be a strong consideration, especially if the mortgage monthly payment is lower than the going rent.
2. Give yourself more than one exit strategy so that you don't feel stuck
3. Set a timer for a minimum of 1 hour and turn on some tunes. During the hour steadily go through your bank statements and credit card statements and count up how much you spend each month for the last 3 or 4 months. Remember the bills you have to pay once a year or so like your car tags and various insurance types.
4. Make sure you are comfortable with your house note and leave emergency funds in your account after closing.
___________________________________________________________
REAL ESTATE TIP OF THE WEEK
( Ella Harris encourages listeners to check out www.GreatChoiceTN.com
Jo debunks the myth that you have to have 20% down payment to buy a house. Several loan programs allow you to get into a home for as little as 5% to nothing down. THDA is like a parent giving you what you need to get into your home.
___________________________________________________________
ANNOUNCEMENTS
Talk Shoppe offers free networking & education to anyone interested in real estate or in business. Talk Shoppe meets every Wednesday 9A-10A CT at Pinot's Palette 8225 Dexter Rd Cordova, TN. This Wednesday July 25th, 2018 Shoppe presents: "The Mastermind Principle"-based on the book Think And Grow Rich by Napoleon Hill.
Talk Shoppe events are free thanks to advertisers like Leah Anne Morse of All Things New helping you organize your home and your transitions in life. She has made big transitions and understands personally what it can be like. Leah Anne's hot line number is (901) 488-9733
Are you a business owner looking for radio, print and social media wide platform advertising at a below-market price Join the Talk Shoppe advertising team! Let's talk (901) 482-0354 For more about Talk Shoppe, go to www.TalkShoppe.com
4. Subscribe at www.JoGarner.com and you can get our weekly blog posts with podcasts conveniently in your inbox.
5. Real Estate Mortgage Shoppe reminds you to MAKE YOUR PLAN. LET'S WORK YOUR PLAN. IF THE DEAL WORKS FOR YOU TODAY, DO IT TODAY.
SPECIAL NOTE: REAL ESTATE MORTGAGE SHOPPE RECOMMENDS THAT YOU CONSULT WITH A FINANCIAL, LEGAL OR OTHER CERTIFIED, LICENSED PROFESSIONAL BEFORE ACTING OR INVESTING ON ANYTHING YOU HEAR OR SEE FROM THE CONTENT ON THIS SHOW OR BLOG POSTS. THE INFORMATION WE SHARE ON REAL ESTATE MORTGAGE SHOPPE IS GENERAL IN NATURE MEANT FOR GENERAL EDUCATIONAL PURPOSES ONLY. ALL EXAMPLES GIVEN FOR ILLUSTRATION PURPOSES ON REAL ESTATE MORTGAGE SHOPPE USE FICTIONAL CHARACTERS AND DO NOT REFLECT REAL PEOPLE OR ACTUAL DETAILS IN ANY OF SITUATIONS.
___________________________________________________________
QUOTE CORNER
Zig Ziglar "You can have everything in life you want if you just help other people get what they want."
Ronald Reagan "You can't help everyone, but everyone can help someone."
___________________________________________________________
REJOINDERS
1. Troy and Lynn McDonald, Memphis, TN of Erin McDonald Insurance Agency (901) 849-7101 personalized service like homemade, freshly baked cookies at your home purchase closing.
2. Mary Lou Nowak Mid-South Home Helpers (901) 414-9696 for non-medical help in the home for your elderly or handicapped loved ones www.homehelpershomecare.com
3. Kim Miller, Nashville, TN Arch Private Mortgage Insurance Company (615) 424-1500
Transitional Music: "Help" by the Beatles; Tina Turner "Help"; "I Can Help" Elvis Presley; "Memphis" by Johnny Rivers for the Look Back Memphis Trivia Contest
___________________________________________________________
Ella L Harris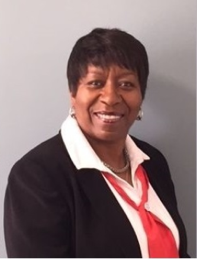 Customer Account Manager for West Tennessee for
Tennessee Housing Development Agency
www.THDA.org
Ella L. Harris, Customer Account Manager (West Tennessee Region) for THDA has over 40 years of mortgage lending experience. She has worked in various areas of retail and wholesale lending including loan processor, conventional and government underwriter, secondary marketing and operations manager and loan officer. Ella has worked in both the private and government sectors in the mortgage industry and previously held a real estate license in the state of Georgia. Her work experience created job opportunities that took her to several states and through many industry changes.
Providing homeownership opportunities has been more of a passion and not a job to Ella. She has worked with churches, schools, civic groups and others to provide information and assistance to individuals to become successful homeowners.
Ella's is the widow of a disabled American Veteran, the mother of 3 adult children and 3 wonderful grandsons. Ella recently relocated to Jackson, TN near family and in her service market and is excited about helping more Tennesseans become homeowners.
___________________________________________________________
ABOUT JO GARNER-MORTGAGE LOAN OFFICER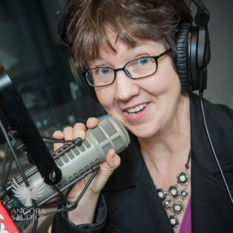 WHAT DO YOU WANT TO ACCOMPLISH WITH YOUR MORTGAGE?
www.JoGarner.com (901) 482 0354 jo@jogarner.com twitter @jogarner NMLS# 757308
"Whatever YOUR personal priorities are, my job is to help you get the mortgage terms that will give you bragging rights when you talk about it and help you score on hitting your goals ."
As a mortgage loan officer, my job is to help you get to the benefits you want from your financing terms. What is most important to you? I can help you find the financing terms that will help you get to what you want. What is your comfort level on a house payment? How much are you comfortable paying down,? What type of financing do you need to get the house you want to buy or refinance?
Different clients have different priorities in life—some are buying their first home with very little down payment funds. Some are recovering from medical challenges, divorces or preparing to send children to college and some are embarking on a long term goal of buying properties to build rental income."
Jo Garner is a mortgage officer with extensive knowledge in tailoring mortgages to her customers who are refinancing or purchasing homes all over the country. She offers conventional, FHA, VA or other loan programs for refinancing and purchases.
Jo can help you look at rent vs buy, when it makes sense to refinance, how to get the best deal on your home purchase financing.
Jo Garner has been in the real estate/financing business for over 20 years. She got her start in Portland, Maine where she first began her real estate career. She received her real estate education from the University of Southern Maine and was personally mentored in San Diego, California by Robert G. Allen, author of Nothing Down, Creating Wealth and The Challenge.
On moving back to West Tennessee in 1987, she went into business buying and selling discounted owner-financed notes secured on real estate. In 1990 Jo went to work for a residential mortgage company and has been a mortgage loan officer for over 20 years. Her goal is to offer excellent, affordable service to her customers, tailoring the loan programs to the specific needs of her clients.
In addition to her work in the mortgage field, Jo Garner is the primary sponsor and founder of Talk Shoppe in Memphis. www.TalkShoppe.com She was also the editor of Power Shoppe, a free weekly e-zine designed for real estate professionals and others indirectly connected to the real estate industry and currently publishes on her blog www.JoGarner.com