Good morning, Memphis! Welcome to our internet listeners and podcast listeners across the 50 states! You're on Real Estate Mortgage Shoppe. I'm your host, Jo Garner, Mortgage Loan Officer.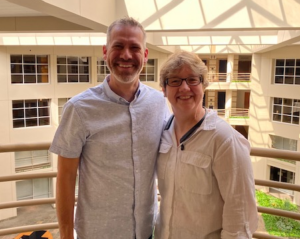 Our general topic is BARGAIN REAL ESTATE DEALS ARE STILL OUT THERE WITH SOME FOUNDATION IMPROVEMENTS TO THE HOME AND YOUR FINANCES. Thank you to real estate attorneys Rob Draughon and Shelley Rothman of Griffin Clift Everton and Maschmeyer for sponsoring Real Estate Mortgage Shoppe. For your real estate closing or refinance, contact Rob Draughon and Shelley Rothman at 901 752-1133. Subscribe to get our weekly blogposts with podcasts at www.JoGarner.com. Call us while we are live today May 7th, 2022 at 901 535 9732
Today we are celebrating Home Improvement month. When you have plans to improve your home or office, it can be an exciting time to bring some pride and joy into where you spend a lot of time at work or at home. Clint Cooper of Redeemers Group. I will be covering some common ways people can still finance bargain fixer-upper properties. We can also look at ways you can improve your credit profile to get better terms on your financing.
INTRODUCING CLINT COOPER OF REDEEMERS GROUP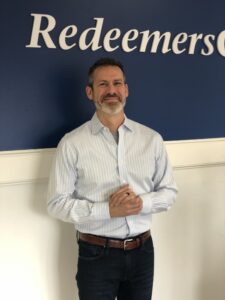 In the studio we have Clint Cooper of Redeemers Group. You have seen him on television and heard him on the radio. Clint Cooper is the owner of Redeemers Group. A Crawl Space, Basement, Foundation and Mold Prevention Contractor in TN, AR and Northern MS. Clint's book "Mold Prevention Science" has been used by the Basement Systems and Foundation Supportworks' network of dealers to help them communicate with their clients about mold and mold prevention. Clint, you are an eagle scout and you carry those good traits and dedication into your business Redeemers Group. Take a minute or so and tell our listeners a little bit about you and what you do for your clients at Redeemers Group. (Clint has about a minute and a half or more to intro himself and talk about the types of services he offers his clients)
GREAT BARGAINS IN FIXER-UPPERS
(Jo) Many years ago when I was just starting out in the mortgage business, I wanted to buy a house but didn't have much income and even less money in savings so I kept putting off buying a home. Due my landlord being in a tough spot with his bank, as tenants, my law student housemate and i were all given very short notice that we would have to move out of the place where we were living. At first I had no idea what to do. But, Necessity is the Mother of Invention, so my law student house mate and I went scurrying out to find a place that would allow us to live peaceably apart under the same roof and still be able to afford to eat. It seemed like an impossible feat to pull off, but our realtor kept digging until he found a bargain-priced house.
It wasn't what you would call a dream house. It had been a foreclosure and needed a lot of repairs and clean up, but the house was in the right location, though, with the perfect layout so I could rent out a section of the house upstairs to my law student friend which would help on the mortgage payment. I made a wildly low offer right before Christmas and the bank that owned it accepted my offer but wanted me to close in less than 30 days.
Since I got the price so low, the bank where I worked loaned me the money to buy the house and fix it up. Some rehab guys I knew did the fix up job in record time at a record low price. I bought the house with no money down and moved in JUST IN TIME before we needed to be out of the other place. I refinanced after the repairs were done to a lower fixed rate. I continued improving this home over the years and paid it off early. It was a SWEET WISH COME TRUE when I lived there and a SWEET WISH COME TRUE when I sold it later on.
Point to the story: The reason I could buy this house at such a bargain is because the slab floor in the kitchen had a significant dip that looked like a major foundation problem. If I dropped a marble in the center of the kitchen, the marble would roll to the lowest corner until it bounced off the baseboard. The civil engineer came out and inspected the foundation. He told me, "this is a good house. The foundation is good. Just do some leveling inside on the floor and it will work fine."
The civil engineer showed me how to solve a problem. If you can solve a problem, you can make a profit. If you find a home with a foundation problem or other problems. Get a comprehensive inspection to see if you will be able to solve the problems with the home and still make a profit. The competition is much less for homes that have problems vs turnkey homes.
You can connect with me at www.JoGarner.com or call me directly at (901) 482-0354. MAKE YOUR PLAN. LET'S WORK YOUR PLAN. IF THE DEAL WORKS FOR YOU TODAY, DO IT TODAY!
Clint, I have been talking about qualifying for a first mortgage to buy a home. You are in the foundation and basement repair business. You work with both people who want to buy a home and people who need help with improvements on the house where they already live. What are some common problems you solve for your clients? <Clint launches his topic until the 9:15 am break>
You're on Real Estate Mortgage Shoppe. I'm your host, Jo Garner, Mortgage Loan Officer. Make your plan. Let's work your plan if the deal works for you today, let's do it today. When we come back Clint Cooper of Redeemers Group will be covering some tips on home improvements especially at the foundation level of your home.
(2nd segment starts at 9:18am )
____________________________
TOPICS COVERED BY CLINT COOPER OF REDEEMERS GROUP

May is National Home Improvement Month, which means we need to celebrate and spread awareness to all the homeowners who have improved or want to improve their home. Are you looking to up your home improvement game, or perhaps you aren't sure where to start? Don't worry! Clint will speak on a few things a homeowner should know about concrete repair vs concrete replacement, early signs of foundation failure and what to do about them, and how waterproofing your home early can save you thousands of dollars in repairs down the road.
-Go green to save green! As a homeowner, choosing quality products that will last years is not only good for the environment but also your wallet. Clint can tell you all about why repairing your existing concrete, encapsulating your crawl space, and waterproofing your basement will save you big dollars by cutting down on costs associated with expensive repairs. Learn why concrete installation is so much more expensive and wasteful than repairing your existing concrete, how you can save up to 35% on your heating and cooling costs with an encapsulated crawlspace, and more!
 What is your number tip to avoid foundation problems?
Install and clean your gutters, making sure the downspouts take water at least 10 feet from your home.
2.: We have had some bad weather.. What effects do you see from that?
Discusses how the ground swells and foundations begin to settle. Symptoms of structural issues begin to appear.
How long people wait to address structural issues
. Some recent research says that, when people call us, only 36% of
them have had the problem for a year or less. Another 36% have had the issue for 6-10 years, and the other 28% for more than 10 years. So, when people start noticing cracks in drywall or the brick on the exterior, they patch it for the time being and wait and see
What are some signs that we can look for that indicate a possible foundation problem?
Windows and doors that stop opening and closing easily, hanging up and getting stuck.

Cracks in the exterior bricks.

Cracks in sheetrock or floor covering.
(3rd SEGMENT starts at about 9:34am )
TOPICS COVERED BY JO GARNER, MORTGAGE LOAN OFFICER: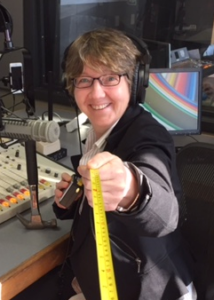 Let's take a look at ways some homeowners have used their mortgage to finance a bargain fixer-upper property
The Winfields—renovation and repair
Mr. and Ms. Winfield own their own business. They found a home that with a huge shop and a location that would, over time really pay for itself. Their heart was set on getting this home.
The problem was that the house needed about $60,000 worth of repairs. The lender was going to require almost all of these repairs be done BEFORE closing because these repair items affected the safety and habitability of the house. The seller would not allow them to do any work on the house until after they owned it. The Winfield's were in a Catch 22. They could not close on the house until the repairs were done, but they could not do the repairs until they owned the house.
The solution for them was better than they originally thought. The renovation and repair loan would allow them to the sales price of about $200,000 and add the cost of the $60,000 plus some reserves for overruns making the total around $269,000. The program required a licensed general contractor to do the work.
The Winfields would only have to pay a minimum of this total as a down payment plus closing costs and some extra costs for the inspections on the work and title updates and a licensed repair coordinator. If the seller would have been willing to pay their closing costs, the Winfields could have gotten in with the small , minimum FHA down payment calculated on the total of the price of the house, rolling into the loan the cost of the repairs with the reserves . After paying the down payment and closing costs and prepaid taxes and insurance, at the time of this transaction, the money they brought to closing would be around less than $25,000.
Since the seller was not willing to pay any closing cost I this case, all total the Winfields figured they would have in the range of $25K of their own money in the deal, but the house would be worth around $340,000 when the renovations were done. Was paying the extra costs for the renovation and repair loan worth the money and extra effort? They were walking into instant equity of about $57,000 with a relatively low, fixed rate 30-year mortgage. The deal was definitely worth it to them since they would end up with so much equity.
The financing available for the purchase of a primary residence like this bargain-priced fixer-upper home are the FHA 203K renovation and repair loan and a conventional product also with similar guidelines. Both programs allow minimum down payments between 3% and 5% or in that approximate range. . This program may not be worth the extra financing costs if the Winfields just barely broke even with the loan amount and value. It's a bargain deal if you can realized enough equity or profit from buying a house this way.
REGULAR REAL ESTATE FIXER-UPPER INVESTOR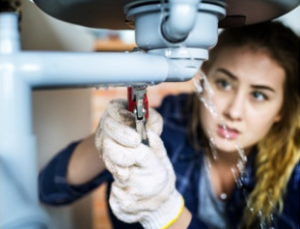 But first I want to introduce you to a savvy real estate investor we will call her Martina. Martina works a 9 to 5 job but in her off hours, she scouts around and finds homes in stable areas that need quite a bit of renovation and repair. She pays cash for the house at a deep discounted price by borrowing against some other investments. Once the house is in her name, she uses some of her credit line or unsecured loans from other people to fix up the home and get it ready to rent out.
Once the house is completed, she gives me a call and I get her permanent mortgage approved on what I call my Quick Cash Back Refinance Program. Martina usually has the house completed in 30 days and I am ready to get her mortgage approved for 75% of the after repaired value or the amount of cash she paid at closing to buy the property. She uses my refinance money to pay back most of her credit lines and then uses that money again to buy another great rental property and another one. We use this program over and over again for her like rinse and repeat, rinse and repeat while Martina's real estate wealth and income continues to grow.
TOP CREDIT TIPS FROM CREDIT AGENCIES
Just as we all have unique fingerprints, most adults have three credit scores. There are three major credit bureaus, each one providing a credit score for people with a credit history. The name of the game is to keep your credit scores as high as possible. The higher your score, the less you pay in borrowing costs when applying for credit.
Credit score rankings
780-850 Top credit scores
740 to 779 Really good scores that get you great rates and loan terms
700-739 Still good but not considered the best
660-699 Average
Once your scores dip below 660, you pay higher interest on loans and your payments are high.
Many mortgage companies across the country have minimum credit score limits—commonly 620 to 640.
PLAYING TO WIN:
Check your credit through www.annualcreditreport.com or sign up for a credit monitoring service to keep tabs on your credit. Review reports to identify errors. Make corrections to the errors immediately.

Make your payments on time, never going over 30 days late. Payment history makes up about 35% of your score. If you get a 30-day late report on your credit from a creditor, your scores could fall 25 to 60 points or more.

Keep any revolving accounts such as credit cards UNDER 30% usage. Get your usage to 10% or lower, and you could raise your score dramatically in a short time. Credit usage makes up about 30% of your credit score.
Example:
Credit Card Credit Limit: $10,000
Maximum usage: $3,000
30% usage on a $10,000 credit line means the balance owed is never to exceed $3,000 at any time during the month.
Avoid "12 Months Same as Cash" accounts. These tend to score like a maxed-out credit card and can drop your scores 60 to 100 points quickly.

Old, established credit card history results in better scores. Length of time on a credit account makes up about 15% of your score. An account older than six months helps you a little. An account five years and older helps you a lot. Don't close credit card accounts unless they have a high annual fee.

Credit inquiries and getting new credit makes up about 10% of your score. Be careful about accumulating inquiries on your report because these can have a negative impact. When shopping for a mortgage—that is, when only other mortgage companies pull your credit within a 14- to 45-day period—the inquiries appear but should not penalize you so that you can shop without it hurting your rating.

Some clients have asked, "Why do I even need to pay off this collection balance?" The reason we pay off collections is that it is the right thing to do. If you receive notice of a creditor about to file against you, immediately contact them and pay the bill, or set up amicable payment terms. Collections stay on your account for seven years. Even if you pay it off, it remains on your credit report as "not paid as agreed."
As you prepare for a mortgage application, check with your lender before paying off a collection. When you pay it, the creditor reports you "paid." Most see this as a good thing. Human underwriters seem to look favorably when they see that the borrower has paid the bill. However, the credit scoring machine sees it as another derogatory report because a numerical code for the "collection tradeline" is updated in the system.
Talk with your lender.
4th segment 9:47am REAL ESTATE TIP OF THE WEEK ( Clint Cooper of Redeemers Group has about 1 to 1.5 minutes to share another garden related tip. )
ANNOUNCEMENTS:
Talk Shoppe offers free networking & education to anyone interested in real estate or in business or in health and wellness. Talk Shoppe meets every Wednesday 9A-10A CT at Concorde Career College 5100 Poplar Ave 1st floor Memphis, TN (Clark Tower). You can also join the even on zoom. Go to www.TalkShoppe.com and click the Events tab for the link to get into the event online. This Wednesday May 11th 2022 9A- 10A Central Shelby County Registter of Deeds, Shelandra Ford, will be talking about "Fradulent Deed Filings-Is YOUR Home at Risk?
Thank you for real estate closing attorneys Rob Draughon and Shelley Rothman of Griffin Clift Everton and Maschmeyer for sponsoring this episode of Real Estate Mortgage Shoppe. For your real estate purchase or refinance call Rob Draughon and Shelley Rothman at (901) 752-1133.
2. Happy Mother's Day to the mothers out there this weekend. What extra special thing can you do for your mother? What can you do for someone else's mother who might not have any one to honor her this year?
3. If you are considering a home renovation or repair project this year, Talk Shoppe and Real Estate Mortgage Shoppe remember to check the customer reviews and the Better Business Bureau ratings on contractors you hire.
These are some top-notch professionals that we know and trust at Real Estate Mortgage Shoppe:
Ed Hill of Masters Roofing 901 273-6594
Mark McLaurine of Refrigeration Unlimited (901) 216-7782 (for heating and airconditoning)
Brett Carter of Servicemaster by Cornerstone 901 624-9200 (for home or office restoration following a fire, flood or bio hazard)
Leah Anne Morse of All Things New (901) 488-9733 (for organizing your move)
Kelly Inman of Next Day Access (901) 258-2626 for modifying a home for wheelchair access, grab bars and stair lifts
5. Real Estate Mortgage Shoppe reminds you to MAKE YOUR PLAN. LET'S WORK YOUR PLAN. IF THE DEAL WORKS FOR YOU TODAY, DO IT TODAY.
SPECIAL NOTE: REAL ESTATE MORTGAGE SHOPPE RECOMMENDS THAT YOU CONSULT WITH A FINANCIAL, LEGAL OR OTHER CERTIFIED, LICENSED PROFESSIONAL BEFORE ACTING OR INVESTING ON ANYTHING YOU HEAR OR SEE FROM THE CONTENT ON THIS SHOW OR BLOG POSTS. THE INFORMATION WE SHARE ON REAL ESTATE MORTGAGE SHOPPE IS GENERAL IN NATURE, INTENDED FOR GENERAL EDUCATIONAL PURPOSES ONLY. ALL EXAMPLES GIVEN FOR ILLUSTRATION PURPOSES ON REAL ESTATE MORTGAGE SHOPPE, AND ARE BASED ON TRUE STORIES BUT WE USE FICTIONAL CHARACTERS AND DO NOT DIRECTLY USE EXACT DETAILS OF REAL PEOPLE.
QUOTE CORNER:
The quote of the week: pinterest.com "I thought I'd try my hand at a little home improvement. It's the 'improvement' part that seems to be the challenge."
www.pinterest.com "No trip to Home Depot is complete without at least two more trips to Home Depot for the things you didn't know you would need."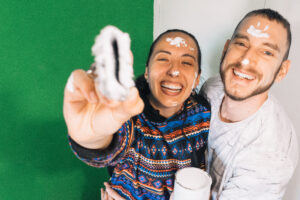 ____________________________________________________________________________________
REJOINDERS:
Leah Anne Morse for Cartridge World of Collierville

Jo Rook Director of Healing & Wellness Ministry at Church of the Harvest
Kelly Inman of Next Day Access
Transitional Music: "The Bargain Store" Dolly Parton, "The House That Jack Built" by Aretha Franklin; "Home" by Phillips Phillips
PICK UP YOUR COPY OF "CHOOSING THE BEST MORTGAGE-THE QUICKEST WAY TO THE LIFE YOU WANT" by: JO GARNER
An essential guide for real estate professionals and their customers.
"Choosing the Best Mortgage-The Quickest Way to the Life You Want" is an essential guide for consumers and real estate professionals that will give them a good understanding of the loan products out there. They will have at a guide to the advantages the disadvantages of those loan products—when to use them and when not to use them.
The people stories give examples to help real estate professionals. Consumers that are looking now will benefit and I could easily see this book as a great resource for anybody in the future who want to buy real estate or restructure their finances using a mortgage.
Now on Amazon and Barnes and Noble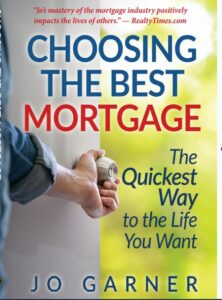 _
ABOUT CLINT COOPER, REDEEMERS GROUP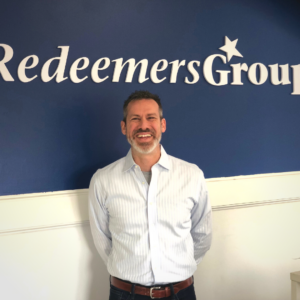 Since 2007, Redeemers Group has been improving and creating healthy living spaces for homeowners in Tennessee, Arkansas, and Mississippi. We are a locally-owned company that has been a staple in the Tri-state area since we were founded. Our purpose is to redefine the contractor industry by creating remarkable experiences for each and every life our company touches.
We specialize in concrete repair, foundation stabilization, crawl space repair and waterproofing in Memphis, Jonesboro, Little Rock, and surrounding areas. We offer free inspections for the homeowner. reach out today if you think you have a problem with your foundation, concrete or water intrusion into your home.
901 295-6276 www.redeemersgroup.com
___________________________________________________________________
ABOUT JO GARNER-MORTGAGE ORIGINATOR: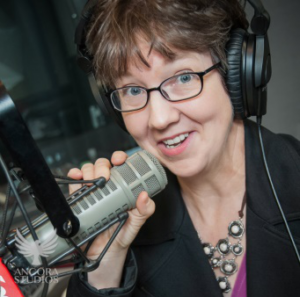 WHAT DO YOU WANT TO ACCOMPLISH WITH YOUR MORTGAGE?
www.JoGarner.com (901) 482 0354 jo@jogarner.com twitter @jogarner NMLS# 757308 (currently working with Cardinal Financial NMLS 66247 Memphis, TN -an equal housing lender)
"Whatever YOUR personal priorities are, my job is to help you get the mortgage terms that will give you bragging rights when you talk about it and help you score on hitting your goals ."
As a mortgage loan officer, my job is to help you get to the benefits you want from your financing terms. What is most important to you? I can help you find the financing terms that will help you get to what you want. What is your comfort level on a house payment? How much are you comfortable paying down,? What type of financing do you need to get the house you want to buy or refinance?
Different clients have different priorities in life—some are buying their first home with very little down payment funds. Some are recovering from medical challenges, divorces or preparing to send children to college and some are embarking on a long term goal of buying properties to build rental income."
Jo Garner is a mortgage originator with extensive knowledge in tailoring mortgages to her customers who are refinancing or purchasing homes all over the country. She offers conventional, FHA, VA or other loan programs for refinancing and purchases.
Jo can help you look at rent vs buy, when it makes sense to refinance, how to get the best deal on your home purchase financing.
Jo Garner has been in the real estate/financing business for over 25 years.  She got her start in Portland, Maine where she first began her real estate career. She received her real estate education from the University of Southern Maine  and was personally mentored in San Diego, California  by Robert G. Allen, author of Nothing Down, Creating Wealth and The Challenge.
On moving back to West Tennessee in 1987, she went into business buying and selling discounted owner-financed notes secured on real estate.  In 1990 Jo went to work for a residential mortgage company and has been a mortgage loan officer for over 25 years.  Her goal is to offer excellent, affordable service to her customers, tailoring the loan programs to the specific needs of her clients. 
In addition to her work in the mortgage field, Jo Garner  is the primary sponsor and founder of Talk Shoppe in Memphis. www.TalkShoppe.com Jo Garner also host the radio show Real Estate Mortgage Shoppe airing on News Radio AM 600 WREC and iHeart Radio with podcasts and show notes published on www.JoGarner.com Get the book by Jo Garner Choosing the Best Mortgage-The Quickest Way to the Life You Want at Amazon and Barnes and Noble.