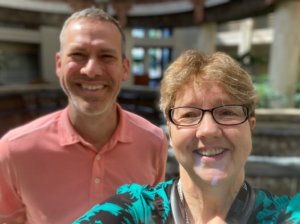 Today we will be sharing some strategies I have seen some of my very smart mortgage clients use to fight the negative effects of inflation and the rising Fed rates by using just the right mortgage product. Clint Cooper, owner of Redeemers Group Foundation repair will be taking a look on ways you can keep your home's foundation solid and strong. What do YOU want to accomplish with YOUR mortgage? For a home purchase or refinance, lets' explore the best financing options for you. Connect with me at (901) 482-0354. Subscribe for weekly Real Estate Mortgage Shoppe podcasts with show notes at www.JOGARNER.com
To listen to today's show please click below!
What do YOU want to accomplish with YOUR mortgage? For you home purchase or refinance, let's explore your financing options. Call me at 901 482-0354 or connect with me at jo@jogarner.com www.JOGARNER.com.
To Your Success,
Jo Garner, Mortgage Loan Originator NMLS #757308 Cardinal Financial Company, Limited Partnership NMLS 66247 equal housing opportunity 2645 Appling Rd 102 Memphis, TN 38133
___________________________________________________________________________________________________________________________________________________________
WELCOME TO REAL ESTATE MORTGAGE SHOPPE
Good morning, Memphis! Welcome to our internet listeners and podcast listeners across the 50 states! You're on Real Estate Mortgage Shoppe. I'm your host, Jo Garner, Mortgage Loan Officer. You can connect with me at www.JoGarner.com. Our general topic is INFLATION, THE FEDERAL RESERVE AND YOUR HOME'S FOUNDATION AND FINANCING 2022. Subscribe to get our weekly blogposts with podcasts at www.JoGarner.com. Call us while we are live today June 18th, 2022 at 901 535 9732 or 800 474-9732.
INTRODUCING CLINT COOPER OF REDEEMERS GROUP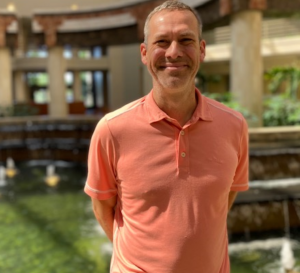 We have back in the studio Clint Cooper, owner of Redeemers Group, fixers of foundations and basements. Clint, you have been in the foundation repair business since 2007 and you have published several articles and a book on your areas of expertise. I see you on TV, hear you on the radio and have even seen where you were named as an INC magazine top company to watch. Take a minute or so and tell us a little more about yourself and what you do for your clients. (Clint takes about a minute to intro himself and talk about what he does for his clients)
(Jo) Clint, you and I have a lot in common. You are love what you do for people helping them strengthen the foundation of the home where they live. Like you, I love what I do. As a mortgage loan originator, I get to be on the exciting journey with my customers who are buying their first home, their umpteenth home or refinancing to restructure their finances for a better life. In the 30 + years I have served my clients in the mortgage business I have seen the positive strength owning a home has given to these families. Owning a home has helped these families build wealth and helped them weather through financial storms. Owning a home has given them strong ties to the community too. I guess we are both in the foundation-strengthening business.
Clint comments here
AFTER THE STORM—THE TALE OF TWO GARDENERS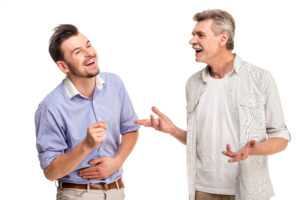 (Jo) it reminds me of a story I read from purposefocuscommittment.com. Once upon a time, there were two neighbors living next to each other. One of them was a retired teacher and another was an insurance agent who had a lot of interest in technology. Both of them had planted the same plants in their garden. The retired teacher was giving a small amount of water to his plants and didn't always give full attention to them, while the other neighbor interested in technology, had given a lot of water to his plants and looked after them too well. They both knew that plants need strong foundations to grow strong, but each of them had their own opinion of what those were, and how to make them.
The retired teacher's plants were simple but looked good. The insurance agent's plants were much fuller and greener. One day, during the night, there was heavy rain and a wind due to a minor storm. The next morning, both of the neighbors came out to inspect the damage to their garden. The neighbor who was an insurance agent saw that his plants came off from the roots and were totally destroyed. But, the retired teacher's plants were not damaged at all and were standing firm.
The insurance agent was surprised to see it, he went to the retired teacher and asked, "We both grew the same plants together, I actually looked after my plants better than you did for yours, and even gave them more water. Still, my plants came off from the roots, while yours didn't. How is that possible?"
The retired teacher smiled and said, "You gave your plants more attention and water, but because of that they didn't need to work themselves for it and the plant couldn't "build" strong foundations on which it would grow. You made it too easy for them. While I gave them just an adequate amount of water and let their roots search for more. That is what caused the plants to make strong foundations from which they grew. The plant's roots had to go deeper and that made their position stronger. That is why my plants survived and yours didn't when they encountered rough times."
Today is June 18th, 2022 and families are struggling with the changing economy. The Federal Reserve has made the biggest overnight hike in their rate in 28 years and now say they will need to make several of these hikes to try and douse the raging inflation like we have not seen in 40 years. Out of the challenges we CAN grow stronger by developing some daily habits to take control of our own financial future. We are going to look at positive actions I have seen people take that kept them financially stable and strong.
Clint Cooper of Redeemers Group. What are some actions we can take to insure that the foundation for our homes are safe and strong. (Clint takes a minute or two to begin launching into his topic until 9:15 am to be continued after break)
You're on Real Estate Mortgage Shoppe. I'm your host, Jo Garner, Mortgage Loan Officer. Connect with me at www.JoGarner.com What do YOU want to accomplish with your mortgage? Make your plan. Let's work your plan if the deal works for you today, let's do it today. When we come back we will be hearing more from Clint Cooper of Redeemers Group.
2nd segment after 9:15 break: It's time for the Look Back Memphis Trivia Contest. The Look Back Memphis Trivia Contest is brought to you by notable Memphis historian, Jimmy Ogle. Jimmy has some Memphis trivia stories you can find by googling Jimmy Ogle and Pink Palace. find out more, ask Jimmy at www.JimmyOgle.com . Our Look Back Memphis Trivia Contest is sponsored by John and Jennifer Lawhon of Lawhon Landscape (901) 754-7474 the Lawhon's can help you plan your landscaping if you have a BIG, BIG project or a smaller project . The Lawhons are giving away a $25 gift card to the first person with the correct trivia Try these numbers to call in with your answer (901 535-9732 or 800 474-9732
Our Trivia Question is: In modern Memphis, we take residential "subdivisions" for granted, as if they have always been around. Well, they haven't! They had to start somewhere and some time as cities all across America moved from a rural to urban society. What was the name of the first "subdivision" in Memphis (and in the South)?
Hint: It is the subject of a Tennessee Historical Commission historical marker at the corner of Bellevue and Vinton, and a subsequent marker at Lamar & Central.
Hint: The name of the subdivision comes from the name of the home built in 1855 at Lamar & Bellevue.
Last Hint: The name of the home in the above hint is derived from the name of daughter of one of the developers.
Answer: "Annesdale Park" – The daughter of developer Brinkley Snowden, Anne Overton Brinkley. This is the beginning of a long standing tradition in Memphis of allowing developers to recommend the names of streets within the subdivisions (neighborhoods) that they were developing, often being for family members, relatives or friends (as we will see in future Trivia questions on this show).
Back Story: Developed as an exclusive neighborhood in 1903 by Brinkley Snowden and T.O. Vinton, Annesdale Park was the first subdivision in the South planned upon metropolitan lines. It was considered an important display of confidence in the city's future. As Memphis approved annexation 1899 that extended the eastern city limits all the way to "now" Overton Park (quadrupling the area of the City), and with the automobile being introduced to Memphis in the first few years of the 20th century, developers saw the future being in residential development in the "suburbs". The vision of early developers of Memphis is seen in this classic example of turn-of-the-century neighborhood of American four-squares and bungalows. A combination of two subdivisions, South Annesdale (1906) & Snowden Homestead (1910), the area was the first neighborhood in Memphis placed on the National Register of Historic Places in 1979. Today it is known as the Annesdale-Snowden Historic District. Memphis has 27 neighborhoods listed as "historic districts" on the National Register of Historic Places!
ADVICE FROM CLINT COOPER, OWNER OF REDEEMERS GROUP (FOUNDATION REPAIR)

We need to celebrate and spread awareness to all the homeowners who have improved or want to improve their home. Are you looking to up your home improvement game, or perhaps you aren't sure where to start? Don't worry! Clint will speak on a few things a homeowner should know about concrete repair vs concrete replacement, early signs of foundation failure and what to do about them, and how waterproofing your home early can save you thousands of dollars in repairs down the road.
-Go green to save green! As a homeowner, choosing quality products that will last years is not only good for the environment but also your wallet. Clint can tell you all about why repairing your existing concrete, encapsulating your crawl space, and waterproofing your basement will save you big dollars by cutting down on costs associated with expensive repairs. Learn why concrete installation is so much more expensive and wasteful than repairing your existing concrete, how you can save up to 35% on your heating and cooling costs with an encapsulated crawlspace, and more!
 What is your number tip to avoid foundation problems?
Install and clean your gutters, making sure the downspouts take water at least 10 feet from your home.
2.: We have had some bad weather.. What effects do you see from that?
Discusses how the ground swells and foundations begin to settle. Symptoms of structural issues begin to appear.
What are some signs that we can look for that indicate a possible foundation problem?
Windows and doors that stop opening and closing easily, hanging up and getting stuck.

Cracks in the exterior bricks.

Cracks in sheetrock or floor covering.
Dime-Size Solution to Big Problem
Clint talks about the technology Redeemers Group uses that can correct foundation problems within a few minutes by drilling a dime-sized hole. This technique erases the time, trouble and cost of the jack hammer.
TOPICS COVERED BY JO GARNER, MORTGAGE LOAN ORIGINATOR: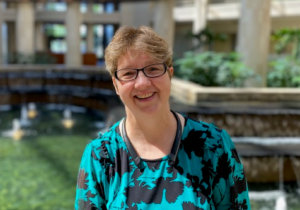 Today is June 18th, 2022. The Fed made the most drastic move we have seen in 28 year s. They went up on their Fed rate by 75bps this week and they say they are going up again this year and possibly next year
For people sitting on variable-rate debts like the Home Equity Line of Credit or credit cards, I am getting calls from these families who want to move from variable rate debt to a fixed interest rate by refinancing their mortgage
Others are building their home and still others are trying to refinancie to pay off the variable rate debt or do some improvements on their house. Bennie and Betty Bedford were strapped with a lot of debt and almost all of it was variable rates debt. They had to do something fast to convert it to a fixed rate to stop the financial bleeding.
BENNIE AND BETTY BEDFORD-PEACE OF MIND COMBINING VARIABLE DEBT INTO ONE FIXED RATE MORTGAGE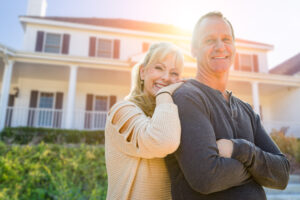 Bennie and Betty Bedford owned their own business. During the pandemic their business was slow so they started racking up credit card debt until they could get the income flowing again. They took out a $200,000 equity line with a variable rate. They owed around $50,000 -$60,000 on variable- rate credit cards. The Bedford's owed under $150,000 on the first mortgage with a rate in the upper 3's. Their home was worth over $500,000.
Recently the income started slowly coming back into their business, but they were struggling to keep up the payments on the other debt they had borrowed during the quarantine when the business was not making money. How were they going to afford the debt if the rates on the huge variable rate debt started going up over a full point or more over the next few months? They tried to see if the bank would convert the home equity line to a fixed interest rate, but that did not work.
When the Bedford's called they were thinking positively even though the situation looked negative. We explored a couple of refinance options, settling on this one. They refinanced their first mortgage to a higher interest rate than they had on the original mortgage, but added the home equity loan and the credit card debt into one fixed -rate loan program. The payment on the one fixed-rate loan would still be affordable but the Bedford's enjoyed a peace of mind knowing the rate would remain fixed and not increase, even if the Federal Reserve started pushing their rates up over the next couple of years. The Bedford's eliminated their variable rate risks and they set up a plan to pay off their mortgage early as their income allowed.
What do YOU want to accomplish with your mortgage? Let's explore the possibilities. Connect with me at www.JoGarner.com
We are seeing high inflation like we have not seen in 40 years. Inflation is too much money chasing too few goods and it forces you to pay more for products and services and erodes the value of savings.
Historically, when the Federal Reserve moves their rates aggressively multiple times, it throws our economy into a recession. Home owners with a fixed rate mortgage tend to be better off than others at surviving recession and inflation. Even though we are seeing high inflation and rising mortgage rates, the shortage of homes for sales and a still burgeoning number of people wanting to buy homes –this is keeping the real estate market strong with home values predicted to continue to go up.
Another interesting fact: Even though the higher mortgage rates have caused a few more people to head for the sidelines when it comes to buying a house, there are still others clamoring to own their own home, so demand is still good and the prices on real
If you want to buy a home in this market be persistent,be prepared and preapproved for your mortgage. It pays to think outside the box too.
CHARLIE'S STORY- BUILD IT YOURSELF AND LEAVE ROOM TO IMPROVE LATER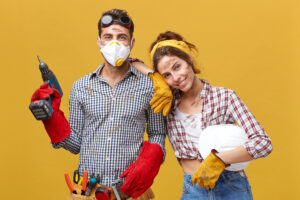 We can call him Charlie (not his real name.) He was in his 30's with a wife and a young child and another baby on the way. "The house we are in is a little cramped now, but when the baby is born, this house won't work for us at all." He talked about a neighborhood where he and his wife were looking at houses.
When I asked him questions about the price ranges of the homes in the neighborhood where he was describing he had been looking, his voice sort of trailed off and he didn't finish his sentence. Without any warning, he just blurted out, "I don't really want to buy an existing home anywhere. What I really want to do is build the house the way we want to live in it."
When he asked me which way would be the best deal for him, my answer to him was the answer he already knew to be true before he ever asked. The real question was, "Where will you be happiest—in an already built home or the new construction home you design yourself?"
So may times the best deal ever is the one where you follow your heart and figure out for yourself how to make it work. Charlie and I started doing the numbers on what the money down would be and the payments per month if he built the house he really wanted out in the country. After looking at a few ideas, he finally decided that he could afford right now to build the house he wanted if he didn't finish the attic and left the bonus room unfinished.
"With small children, I wouldn't want them trying to navigate stairs anyway. When the children are a little older and I have a little more saved back, we can finish out the upstairs and it will be like having a brand new house." His plan was to consult with a realtor who knew the values in the area. He was going to get with a builder and then come back to me with some prices and terms we could compare on putting together his mortgage terms.
If you are considering buying land and building YOUR home, let's talk about a special one-time closing mortgage that you can lock the rate for 360 days with no upfront lock fee. If you build and complete your home in a year or less, you can lock the rate, only pay one set of closing costs instead of two, and you won't have to get approved again later in the year. You're one and done and you can sleep peacefully every night. Let's talk about this one-time closing program. (901) 482-0354.
REAL ESTATE TIP OF THE WEEK Clint cooper has about 1 to 1.5 minutes to share a real estate related money-saving or time-saving tip related to home inspections):
Jo also shares a tip about getting a strong preapproval letter. Put the right realtor and loan professionals on your team. They can help you get over barriers and avoid costly pitfalls
ANNOUNCEMENTS:
Talk Shoppe offers free networking & education to anyone interested in real estate or in business or in health and wellness. Talk Shoppe meets every Wednesday 9A-10A CT at Concorde Career College 5100 Poplar Ave 1st floor Memphis, TN (Clark Tower). You can also join the even on zoom. Go to www.TalkShoppe.com and click the Events tab for the link to get into the event online. This Wednesday June 22, 2022 9A CT "How Does This Impact Your Health Insurance?" Todd Rainey, HealthMarkets.com–
Talk Shoppe thanks Genell Holloway of Eagle Hollow Enterprises for your financial support of Talk Shoppe and our business community. Genell can help you make important decisions about your health benefit plans and medicare too. Call Genell Holloway of Eagle Hollow Enterprises at 901 653-5323
Thank you to Kelly Inman of Next Day Access for YOUR financial support of Talk Shoppe and to our local community. Kelly Inman of Next Day Access can provide your handicapped or aging loved ones with wheelchair ramps, grab bars, stair lifts and more to make their home safer and more accessible to them to enjoy. Connect with Kelly Inman at kellyinman@nextdayaccess.com

Thank you to real estate closing attorneys Rob Draughon and Shelley Rothman of Griffin Clift Everton and Maschmeyer for your sponsorship of this episode of Real Estate Mortrgage Shoppe. For YOUR home purchase or refinance call Rob and Shelley at 901 752-1133
Jo Garner's new book "Choosing the Best Mortgage-The Quickest Way to the Life You Want." An essential mortgage guide with stories of people finding the right loan and overcoming common barriers. If you will be buying a home or if you are a real estate and financing professional helping others make financial decisions, you can have your own copy and a few for you clients.
Buy on Amazon and Barnes and Noble or www.JoGarner.com/best-mortgage-book
5.. Subscribe a www.JoGarner.com and you can get our weekly blog posts with podcasts conveniently in your inbox.
5. Real Estate Mortgage Shoppe reminds you to MAKE YOUR PLAN. LET'S WORK YOUR PLAN. IF THE DEAL WORKS FOR YOU TODAY, DO IT TODAY.
SPECIAL NOTE: REAL ESTATE MORTGAGE SHOPPE RECOMMENDS THAT YOU CONSULT WITH A FINANCIAL, LEGAL OR OTHER CERTIFIED, LICENSED PROFESSIONAL BEFORE ACTING OR INVESTING ON ANYTHING YOU HEAR OR SEE FROM THE CONTENT ON THIS SHOW OR BLOG POSTS. THE INFORMATION WE SHARE ON REAL ESTATE MORTGAGE SHOPPE IS GENERAL IN NATURE MEANT FOR GENERAL EDUCATIONAL PURPOSES ONLY. ALL EXAMPLES GIVEN FOR ILLUSTRATION PURPOSES ON REAL ESTATE MORTGAGE SHOPPE AND ARE BASED ON TRUE STORIES BUT WE USE FICTIONAL CHARACTERS AND DO NOT DIRECTLY REFLECT REAL PEOPLE OR EXACT DETAILS IN ANY OF THE SITUATIONS.
QUOTE CORNER:
Jim Rohn- "Whatever good things we build end up building us."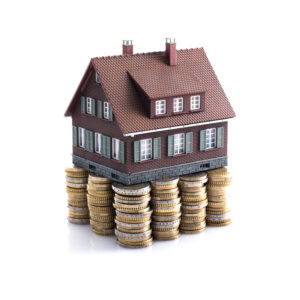 ____________________________________________________________________________________
REJOINDERS:
Troy and Lynn McDonald of Erin Mcdonald Insurance Agency (901) 849-7101

Suzan David of www.webandstorymedic.com

Miranda Griffin, www.healthymidsouth.net
Transitional Music: "Solid Ground" by Sidney Barnes; "The Money Song" by Dean Martin and Jerry Lewis; "Feeling Stronger Everyday" by Chicago; "Memphis" by Johnny Rivers for the look back Memphis Trivia Contest
PICK UP YOUR COPY OF "CHOOSING THE BEST MORTGAGE-THE QUICKEST WAY TO THE LIFE YOU WANT" by: JO GARNER
An essential guide for real estate professionals and their customers.
"Choosing the Best Mortgage-The Quickest Way to the Life You Want" is an essential guide for consumers and real estate professionals that will give them a good understanding of the loan products out there. They will have at a guide to the advantages the disadvantages of those loan products—when to use them and when not to use them.
The people stories give examples to help real estate professionals. Consumers that are looking now will benefit and I could easily see this book as a great resource for anybody in the future who want to buy real estate or restructure their finances using a mortgage.
Now on Amazon and Barnes and Noble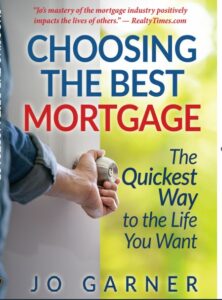 ABOUT CLINT COOPER, owner of REDEEMERS GROUP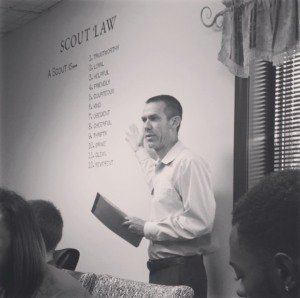 Clint was born and raised outside of Nashville, TN and is a graduate of MTSU.

He served in Iraq with the Marine Corps Infantry before returning home to Tennessee to live and work in Memphis.

In Nov 2007 he started Redeemers Group.  
During his time with Redeemers Group, Clint has published several articles on his areas of expertise. Most recently his first book entitled "Mold Prevention Science" was published and is used by entire the Basement Systems and Foundation Supportworks' network of dealers to help them communicate with their clients about mold and mold prevention. He teaches CE classes for Memphis Areas Association of Realtors several times per year.
He has also earned the following certifications and licenses:
Basement Systems Waterproofing Certification

Basement Systems Crawl Space Repair Certification

Foundation Supportworks Diagnostics School Certification

National Association of Mold Remediators and Inspectors License

Blue Institute- LEED Training Certification, Member ID#:

Green Building Council, Certification

TN State Board for Realtors CE Authorized Instructor
Clint lives in Germantown, TN with his wife and two children.  
___________________________________________________________________
ABOUT JO GARNER-MORTGAGE LOAN OFFICER: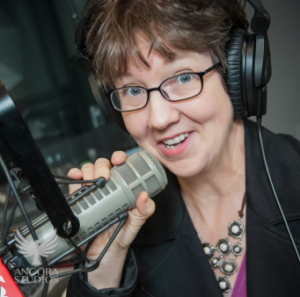 WHAT DO YOU WANT TO ACCOMPLISH WITH YOUR MORTGAGE?
www.JoGarner.com (901) 482 0354 jo@jogarner.com twitter @jogarner NMLS# 757308 (currently working with Cardinal Financial Company, Limited Partnership NMLS #66247 equal housing opportunity 2645 Appling Rd 102 Memphis, TN 38133 ) Online loan application https://online.cardinalfinancial.com/#/p/apply/jogarner
www.cardinalfinancial.org for licensing info www.nmlsconsumeraccess.org/EntityDetails.aspx/company/66247
"Whatever YOUR personal priorities are, my job is to help you get the mortgage terms that will give you bragging rights when you talk about it and help you score on hitting your goals ."
As a mortgage loan officer, my job is to help you get to the benefits you want from your financing terms. What is most important to you? I can help you find the financing terms that will help you get to what you want. What is your comfort level on a house payment? How much are you comfortable paying down,? What type of financing do you need to get the house you want to buy or refinance?
Different clients have different priorities in life—some are buying their first home with very little down payment funds. Some are recovering from medical challenges, divorces or preparing to send children to college and some are embarking on a long term goal of buying properties to build rental income."
Jo Garner is a mortgage officer with extensive knowledge in tailoring mortgages to her customers who are refinancing or purchasing homes all over the country. She offers conventional, FHA, VA or other loan programs for refinancing and purchases.
Jo can help you look at rent vs buy, when it makes sense to refinance, how to get the best deal on your home purchase financing.
Jo Garner has been in the real estate/financing business for over 25 years.  She got her start in Portland, Maine where she first began her real estate career. She received her real estate education from the University of Southern Maine  and was personally mentored in San Diego, California  by Robert G. Allen, author of Nothing Down, Creating Wealth and The Challenge.
On moving back to West Tennessee in 1987, she went into business buying and selling discounted owner-financed notes secured on real estate.  In 1990 Jo went to work for a residential mortgage company and has been a mortgage loan officer for over 30 years.  Her goal is to offer excellent, affordable service to her customers, tailoring the loan programs to the specific needs of her clients. 
In addition to her work in the mortgage field, Jo Garner  is the primary sponsor and founder of Talk Shoppe in Memphis. www.TalkShoppe.com Jo Garner also host the radio show Real Estate Mortgage Shoppe airing on News Radio AM 600 WREC and iHeart Radio with podcasts and show notes published on www.JoGarner.com