Author Lewis Carroll warns that "if you don't know where you are going, any road will get you there." Do you know what you want in life, for your home, your finances, your business? Today we will be sharing some ideas to help YOU create a design and think outside the box. You will get a glimpse into how others have pushed through challenges to get to what they wanted.
What do YOU want to accomplish with YOUR mortgage? Make your plan. Let's work your plan. If the deal works for you today, let's do it today. Call me and let's explore YOUR best financing options. Subscribe at www.JoGarner.com to get weekly Real Estate Mortgage Shoppe podcasts with show notes and pictures.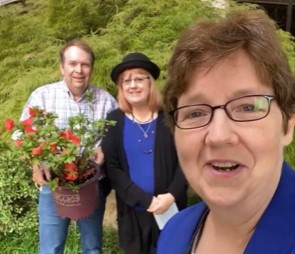 To Your Success,
Jo Garner, Mortgage Loan Officer NMLS# 757308 (901) 482-0354 Jo@JoGarner.com Sierra Pacific Mortgage NMLS#1788 Cordova, TN
Good Morning!
Good morning, Memphis! Welcome to our internet listeners and podcast listeners across the 50 states! You're on Real Estate Mortgage Shoppe. I'm your host, Jo Garner, Mortgage Loan Officer. You can connect with me at www.JoGarner.com. Our general topic is DESIGNING THE LIFE YOU WANT WITH YOUR HOME & MORTGAGE FINANCING-WAYS TO THINK OUTSIDE THE BOX. Subscribe to get our weekly blogposts with podcasts at www.JoGarner.com. Call us while we are live today October 9th, 2021 at 901 535 9732
INTRODUCING JOHN LAWHON OF LAWHON LANDSCAPING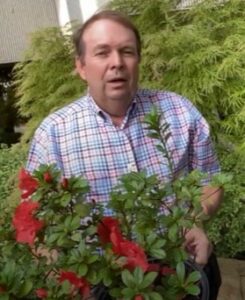 John Lawhon of Lawhon Landscaping is back in the studio. John, you love to create and design and you have helped others create and design beautiful landscapes for their home or place of business. You help them discover how THEY want to enjoy their outdoor spaces. I have heard a lot of stellar testimonies about your work and your landscape designs. Take a moment and tell our listeners a little about yourself and what Lawhon Landscape does for your clients (John Lawhon introduces himself and talks about what Lawhon Landscaping does for his clients.)
(Jo) Home prices and borrowing costs that have continued to rise due to a shortage of homes for sale. This is making it harder for some buyers to afford the home they want. Homebuyers who are committed to get the life they want have to think outside the box. What are some ways YOU can think outside the box when you want something really badly and the circumstances make it look impossible for you to get what you want?
We will be sharing some stories later in the show about how some of my hall of fame mortgage clients have gotten what they wanted by thinking of alternative routes to get it. But, for right now, let's test YOUR skill. If you were the person in this story, how would YOU think outside the box to solve this problem?
BE CLEVER, BE QUICK, EVEN IF THE CHALLENGE SEEMS TOO BIG TO LICK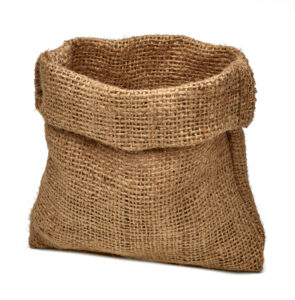 Many hundreds of years ago in a small European town, a store owner had the misfortune of owing a large sum of money to a loan shark. The money shark, who was cruel, vain and feared by the townspeople, fancied a store owner's beautiful daughter so he proposed a bargain. He said he would forgo the store owner's debt if he could marry the daughter. Both the store owner and his daughter were horrified by this proposal.
The loan shark told them that he would put a black pebble and a white pebble into an empty bag. The store owner would then have to pick one pebble from the bag. Imagine that YOU are the store owner. Here are your options. Option 1: If you pick the black pebble, your daughter would become the cruel loan shark's wife but your debt would be forgiven. Option 2: If you pick the white pebble, your daughter would not have to marry the loan shark and your debt would still be forgiven. Option 3: If you refuse to pick a pebble, you and your whole household would be thrown into debtor's prison.
You are all standing on a path strewn with black and white pebbles. The loan shark turns his back to you, and when he bends down to pick up a black pebble and white pebble, you see that, instead of one white pebble and one black pebble, he slyly puts two black pebbles in an empty bag. Now there seems to be no way for you to save your daughter and keep from being thrown in jail. Whichever pebble you pick will doom the daughter you love. You have to pick a pebble from the bag. What will you do to save your daughter?
1. If you refuse to take a pebble you and your family would languish in a filthy debtor's prison.
2. If you try to expose the vain moneylender as a cheat, you and your daughter could experience an even worse fate. What are you going to do?
The clever store owner closed his eyes, and reached into the bag. He pulled out a black pebble since, of course, the dishonest loan shark had slipped in two black pebbles instead of one white and one black one. Before opening his eyes, the store owner pretended to lose his balance and dropped the pebble onto the pebble-strewn path. Shrugging his shoulders, he announced that the loan shark only had to look in the bag to see which pebble was left to know which color the pebble was that he had picked out of the bag. The loan shark was vain and did not want to admit his dishonesty. Since the other pebble in the back was obviously black, he had to agree that the store owner picked out the white pebble and he and his daughter walked away free and debt-free.
The moral of this story is that you can design your way to what you want in life. You can find a solution to ANY problem. You just have to think outside the box.
John Lawhon commented, " That story is about thinking outside the BAG."
You're going to hear from John Lawhon of Lawhon Landscape and Design when we come back from break. John, highlight some topics that you will be covering that can give our listeners some different ways to design their dreams and solve problems outside their home or office. (John lists some topics he will be covering in the next segment-)
You're on Real Estate Mortgage Shoppe. I'm your host, Jo Garner, Mortgage Loan Officer. What do YOU want to accomplish with your mortgage? Make your plan. Let's work your plan if the deal works for you today, let's do it today. When we come back John Lawhon of Lawhon Landscaping will be at the microphone. We also have Suzan David of webandstorymedic with a quick tip for our real estate pros.
TALK SHOPPE BUSINESS TIP FOR REAL ESTATE PROS
2nd segment after 9:15 advertising break – (producer to start the song "Taking Care of Business" by Bachman Turner Overdrive –but bring the volume down before the lyrics start) It's time to talk shop with Talk Shoppe's Business Tip For Real Estate Professionals. Talk Shoppe is a marketing company offering free education and networking to anyone interested in real estate or in business. Talk Shoppe is made possible by the financial support of its sponsors and advertisers. For more about Talk Shoppe, go to www.TalkShoppe.com (shoppe) For our Talk Shoppe Business Tip today we have Talk Shoppe sponsor Suzan David of www.webandstorymedic.com Suzan, you have done a fabulous job updating the TalkShoppe.com website and our JoGarner.com site too. You can help sales people narrow down to identify a specific market segment. Then you use stories to build loyalty to their brand. Suzan David of webandstorymedic, what is our Talk Shoppe Business Tip for Real Estate Professionals today? (Suzan David has about 1.5 minutes to share some marketing tips )
Suzan David, how do we contact you? www.webandstorymedic.com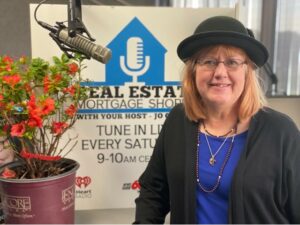 Tip 1: Identify Your Dot
You cannot serve all of the 330 million people in the US, no matter how spectacular your product or service. If you aim at them all, you won't even be able to serve one. So instead we are going to find your DOT and you will aim to serve them. For sure others will join, but you can only aim at those inside your DOT.
This is a concept I picked up from Dean Grazios. Let's say you sell a health product. If you draw a large circle that is the 330 million people in the US, they are potentially ALL your clients, right? But you will have to narrow that field in order to have a meaningful conversation with any of them.
So maybe you will decide you only serve women. So you go down to the next circle, but that's still 160 million people.
So narrow it again. Women with small businesses. So your circle moves down to maybe 10 million (just guessing here about the numbers.).
Then you realize you can't serve, or even talk to 10 million people at a time, so maybe you now narrow it down to women business owners in Tennessee. So your number is getting smaller and more manageable.
But we still have 1 million people and some of them have insurance businesses, and some have realestate businesses and some have stores. So you narrow it down again.
You only serve women business owners in Tennessee with an online store. The number is getting smaller. You may be tempted to stop here, but don't do it. We are aiming for that one dot right in the middle. Our Tennessee female business owner with an online store sells clothing. That's narrower, but we can't stop here.
Now we get really specific. This lady has 2 children under the age of 5 and she's tired, has low energy and falls asleep at 3 PM every day.
That's your DOT. That one woman who falls asleep every day at 3 PM. She is from TN, she has an online store, 2 children under age 5 and she desperately needs your help.
From here, you can tell a compelling story. You can tell the story about how she falls asleep at 3 PM even though her children are wide awake and she will know that she needs your help.
See? We have to get all the way down to the dot. Other people besides those you aim at will also resonate with your authentic story. But if you can't be specific, then no one will.
Find your Dot.
Most business websites are broken and don't attract customers. At WebandStoryMedic.com we fix the site and clarify your message so your clients engage, and your website becomes a tool to grow your business. This is Suzan David, and if it's broken, we can fix it.
www.webandstorymedic.com
___________________________________________________________
TOPICS COVERED BY JOHN LAWHON OF LAWHON LANDSCAPE AND DESIGN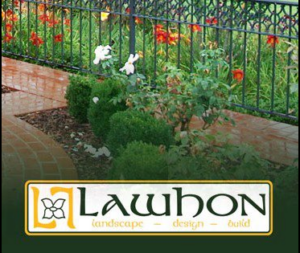 Share some stories of clients who have hired you to gradually build their dream outdoor living areas over the course of time in phases?

Give more examples of types of outdoor landscapes that can be done well in phase.

What are some factors to consider before planning a landscape?
-Who will be using the outdoor space? Elderly family members? Toddlers? Teenagers? Pets?
-What kind of activities will the people using this outdoor space enjoy doing?
-Is low maintenance preferred?
-How will the outdoor space be used during each season?
5. What are the advantages of hiring a professional over doing
it yourself
____________________________________________________________
TOPICS COVERED BY JO GARNER, MORTGAGE LOAN OFFICER: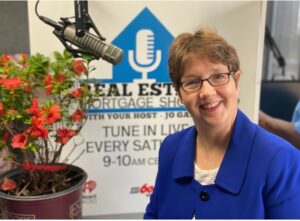 I am about to share a couple of the many stories I could share of people with big dreams and big challenges to overcome. These are people who would not let their circumstances defeat them. They used the power of thinking outside the box to point them to the right path.
Some found a fixer-upper. We put together some financing within their budget to help them buy low, fix it up and enjoy living in a house they only dreamed of living in a few years ago.
Others find homes that have not been refurbished in 30 years. If that house is surrounded by homes that have been remodeled and updated, then the chances are good they can buy it at a lower price and remodel gradually over time to get the home looking like they like it.
Still others buy a home that they can improve over time , finish out the bonus room, convert an unused area into a work-at-home-office, build a workshop in the garage, modify the back bedroom area into a separate living unit so an aging family member can live harmoniously under the same roof with other family members.
IF IT IS TO BE, IT'S UP TO ME—KATARINA KLAUSSEN'S STORY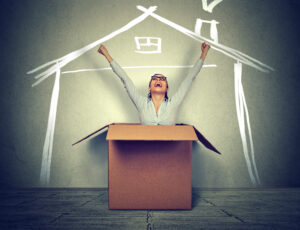 (Jo says) The late great Henry Ford has been quoted to say, "Anyone who stops learning is old, whether at twenty or eighty. Anyone who keeps learning stays young." With my over 25 years experience as a mortgage loan officer, my mortgage clients have taught me about the value of thinking outside the box and a great many other gems too.
As a little girl, Katarina Klaussen never had to hesitate when friends and family would ask her what she wanted to be when she grew up. "A doctor. I'm going to be a doctor," she would reply matter-of-factly. At least that what her heart yearned to do. But it would cost money—money she did not have. Katarina recited to herself, "If it is to be, it is up to me. I have to figure out a way to get up, under or around this mountain."
Katarina studied hard, earned a scholarship and, after getting her 4 -year degree, now it was off to medical school. She worked on some special projects which earned her some paid tuition to medical school, but only to a school out of state. How could she afford to live there?
Katarina found an abandoned home that people in town referred to in a derogatory sense as "That House." This house was close to the school and needed a LOT of cleaning up and quite a number of repairs, including moving the family of racoons out of the basement. The owner was only too glad to sell this eye-sore to Katarina at a cheap price and he even offered to finance it for her—since the banks wouldn't loan on such a derelict property.
She cleaned up one corner of the upstairs so she could move in and progressed on cleaning up the rest of the house. But, the property needed electrical and plumbing repairs and some carpentry to make it livable. She was short on time and skill. Who could help her without charging her an arm and a leg? The Answer? Some skilled college friends who worked doing maintenance for the school. They needed a little extra money so the work got done at a bargain price. Katarina rented a few of the rooms in THAT HOUSE to roommates and, voila', she was making an income.
After graduating medical school, Katarina was able to sell her renovated home for a huge profit. This helped fund the next 3 years of her medical residency in a different area of the country-here in the MidSouth. I got to become her lender-for-life when she bought a home here. Today, Katarina is a successful doctor, providing a good life for her family. I am sure she is teaching her children what she learned–to take responsibility for their own future. "If it is to be, it is up to me."
DARIK DENNISON-SPEND MORE FAMILY TIME BY RECONSTRUCTING HOME DESIGN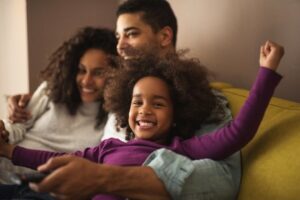 Another story about a client who wanted his house to be his castle comes from Darik Dennison, a hard-working professional who was spending way too much time at work and not at home with his wife and younger children. The Dennison's wanted to make some improvements to their home that would bring them together as a family more often.
They wanted to open up the kitchen area to allow them all to be in the same room while eating and doing other activities. They wanted to put in a nice gunite pool with a deck and extend the patio by building a covered area for grilling outside. With the pool and the deck and extended patio, the Dennison's could grill out or sit and read the paper while the kids swam in the pool with their friends. It was a brilliant plan to squeeze in more family time and make every moment count.
Their challenge was that they would have to get a variable rate Home Equity Line of Credit for over $75,000 and the variable rates have been forecasted to go up repeatedly for the next couple of years. This would mean their payment on the equity line of credit could continue to go up too, which could be a budget buster for the Dennison's.
The Dennison's explored a number of ways to try to get the money to complete the renovations to their home. Some of the investments he had considered using for the improvements was invested and making a good return. But using a variable rate Home Equity Line in a market where variable rates were predicted to go up multiple times was not working with a fixed budget.
Mr. and Ms. Dennison decided to keep all the financing on a stable, fixed rate loan by refinancing their existing first mortgage and getting cash out to pay for the home renovations and repairs. The entire financing package would be on a fixed rate loan with no prepayment penalty. The Dennisons would be able to pay extra on their new first mortgage and get the mortgage paid off early. They had their renovations, giving them quality family time and a payment that would not break their budget.
REAL ESTATE TIP OF THE WEEK
Suzan David of www.webandstorymedic.com (901) 455-4504
You may think you have a business lead, but really, it's a person, with a problem, who needs your help. When you are afraid to call your leads, or don't get around to it, you are basically not helping someone who needs you. Call ready to really help people with your product or service.
2. John Lawhon shares a tip : We are heading into winter. A good way to protect your trees and shrubs by mulching around them. Call John Lawhon for tips on how to do this. (901) 754-7474
Jo Garner shares a market update: From the mortgage desk, we are still feeling really good about our housing market. If you watch the lines of the housing market graph, when more homes get listed for sale, homebuyers swoop in from the sidelines to snap them up. This clearly points to the rise and drop in number of home sales this year being driven by the number of homes available to buy –not lack of demand.
The Demand for homes is still strong. As long as mortgage rates stay in the 3's and do not push past 4%, we should still enjoy the financial fruits of a happy housing market.
Homebuyers are stepping back into action and making offers on homes now that there may be only five competing offers on the house they want instead of twenty-five offers.
Buyers want to lock a fixed mortgage rate in high two's or three's to give themselves an affordable house payment and a design on building their personal wealth.
Home sellers sitting on the fence are now staking the "For Sale" sign out in the yard. While home prices are high and demand is red hot, sellers want to realize the highest profit and not regret later that they did not sell high when they had the chance.
Home prices and borrowing costs that continue to climb crimps affordability on homes for sale. Homebuyers who are committed to get the life they want have to think outside the box.
If the home that fits their design is too high for their budget, they look for a home that they can convert to their desired design. Sometimes it is just the right FINANCING program or combination of programs that get that buyer into the home they want and the home they can afford. Call me and let's explore some financing options that could give you the break you need. Make you plan. Let's work your plan. If the deal works for you today, let's do it today. Connect with me by phone (901) 482-0354 or email jo@jogarner.com or at www.JoGarner.com
ANNOUNCEMENTS:
Talk Shoppe offers free networking & education to anyone interested in real estate or in business or in health and wellness. Talk Shoppe meets every Wednesday 9A-10A CT at Concorde Career College 5100 Poplar Ave 1st floor Memphis, TN (Clark Tower). You can also join the even on zoom. Go to www.TalkShoppe.com and click the Events tab for the link to get into the event online. This Wednesday October 13, 2021 Hailing all the way from the United Kingdom Talk Shoppe presents: Al Tepper of Tepfu Coaching and Consulting Service, Limited-"Visibility, Credibility and Profitability"
Talk Shoppe events are free thanks to supporters like Tim Gilliland of www.BackupRX.com When you need to recover lost data on your computer, you will feel very thankful when you call Tim at BackupRX and simply download all your data and system files immediately when you need it. Contact BackupRX about getting your data automatically backed-up at www.BackupRX.com
Thank you to Ed Hill of Masters Roofing in Memphis When you need an expert who works to keep you satisfied. Contact Ed Hill of Masters Roofing 901 273-6594
2. Take time to think outside the box his Columbus Day. Christopher Columbus stayed outside the box, and now he is known for his explorations. How will people honor YOU one day? Make your legacy a good one.
4. Subscribe at www.JoGarner.com and you can get our weekly blog posts with podcasts conveniently in your inbox.
5. Real Estate Mortgage Shoppe reminds you to MAKE YOUR PLAN. LET'S WORK YOUR PLAN. IF THE DEAL WORKS FOR YOU TODAY, DO IT TODAY.
SPECIAL NOTE: REAL ESTATE MORTGAGE SHOPPE RECOMMENDS THAT YOU CONSULT WITH A FINANCIAL, LEGAL OR OTHER CERTIFIED, LICENSED PROFESSIONAL BEFORE ACTING OR INVESTING ON ANYTHING YOU HEAR OR SEE FROM THE CONTENT ON THIS SHOW OR BLOG POSTS. THE INFORMATION WE SHARE ON REAL ESTATE MORTGAGE SHOPPE IS GENERAL IN NATURE MEANT FOR GENERAL EDUCATIONAL PURPOSES ONLY. ALL EXAMPLES GIVEN FOR ILLUSTRATION PURPOSES ON REAL ESTATE MORTGAGE SHOPPE AND ARE BASED ON TRUE STORIES BUT WE USE FICTIONAL CHARACTERS AND DO NOT DIRECTLY REFLECT REAL PEOPLE OR EXACT DETAILS IN ANY OF THE SITUATIONS.
QUOTE CORNER:
The quote of the week: Nicolas Manetta-"Those who don't think outside the box are easily contained."
____________________________________________________________________________________
REJOINDERS:
Pat Goldstein, realtor with Crye-Leike in West TN and N Mississippi (901) 606-2000

Tim Flesner, business consultant with Business Management Solutions

Miranda Griffin, www.HealthyMidsouth.net
Transitional Music: "The Story of Your Life" by Matthew West; "When You Believe" by Whitney Houston; "Don't Stop Believing" by Journey; " "Taking Care of Business" by BTO for the Talk Shoppe Business Tip for Real Estate Pros
_____________________________________________________________________________________
Jo Rook, real estate investor and director of Healing and Wellness at Church of the Harvest in Olive Branch, MS (www.jorook.com ) talks briefly with author Jo Garner about her new book.
Jo Garner's new book "Choosing the Best Mortgage-The Quickest Way to the Life You Want." An essential mortgage guide with stories of people finding the right loan and overcoming common barriers. If you will be buying a home or if you are a real estate and financing professional helping others make financial decisions, you can have your own copy and a few for you clients.
Buy on Amazon and Barnes and Noble or www.JoGarner.com/best-mortgage-book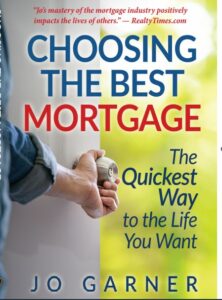 ________________________________________
ABOUT SUZAN DAVID OF WWW.WEBANDSTORYMEDIC.COM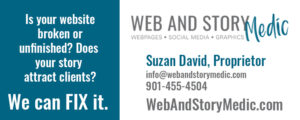 ABOUT JOHN & JENNIFER LAWHON OF LAWHON LANDSCAPING DESIGN: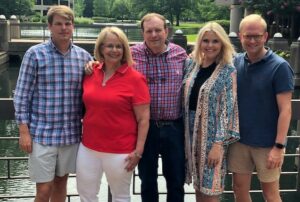 Call: (901) 754-7474
Beautiful gardens begin with thoughtful design. The staff of Lawhon Landscape Design includes professionals with degrees in Landscape Architecture, Plant Pathology, Studio Art, and Agronomy. Our designers and plant professionals create outdoor living spaces with your lifestyle in mind.
Our many years of experience in design, installing, and maintaining Mid-South landscapes make us uniquely qualified to create gardens that are both beautiful and practical to maintain.
A Family Business
Our business was started in 1958 by Rex and Beth Lawhon and was one of the first weed control companies in the Southeast. Over the years, we have kept our client list small and personal in order to serve the gardens of Memphis with the best in lawn and shrub care. The high quality of our work has paid off over the years by the many repeat customers we have – both residential and commercial. We follow the philosophy of doing it right the first time. We hope that you will give us the opportunity to serve your garden needs as well.
In 1985, we expanded our family company by offering a complete design build landscape service. John Lawhon, with a degree in Landscape Architecture, offers complete landscape designs for every budget as well as outstanding plant installation services. In order to help maintain your landscape, we offer complete irrigation system installation. We have everything you need to make your home more beautiful than ever.
___________________________________________________________________
ABOUT JO GARNER-MORTGAGE LOAN OFFICER: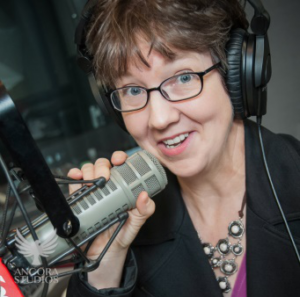 WHAT DO YOU WANT TO ACCOMPLISH WITH YOUR MORTGAGE?
www.JoGarner.com (901) 482 0354 jo@jogarner.com twitter @jogarner NMLS# 757308 (currently working with Sierra Pacific Mortgage, Inc Cordova, TN NMLS # 1788 An Equal Housing Lender)
"Whatever YOUR personal priorities are, my job is to help you get the mortgage terms that will give you bragging rights when you talk about it and help you score on hitting your goals ."
As a mortgage loan officer, my job is to help you get to the benefits you want from your financing terms. What is most important to you? I can help you find the financing terms that will help you get to what you want. What is your comfort level on a house payment? How much are you comfortable paying down,? What type of financing do you need to get the house you want to buy or refinance?
Different clients have different priorities in life—some are buying their first home with very little down payment funds. Some are recovering from medical challenges, divorces or preparing to send children to college and some are embarking on a long term goal of buying properties to build rental income."
Jo Garner is a mortgage officer with extensive knowledge in tailoring mortgages to her customers who are refinancing or purchasing homes all over the country. She offers conventional, FHA, VA or other loan programs for refinancing and purchases.
Jo can help you look at rent vs buy, when it makes sense to refinance, how to get the best deal on your home purchase financing.
Jo Garner has been in the real estate/financing business for over 25 years.  She got her start in Portland, Maine where she first began her real estate career. She received her real estate education from the University of Southern Maine  and was personally mentored in San Diego, California  by Robert G. Allen, author of Nothing Down, Creating Wealth and The Challenge.
On moving back to West Tennessee in 1987, she went into business buying and selling discounted owner-financed notes secured on real estate.  In 1990 Jo went to work for a residential mortgage company and has been a mortgage loan officer for over 25 years.  Her goal is to offer excellent, affordable service to her customers, tailoring the loan programs to the specific needs of her clients. 
In addition to her work in the mortgage field, Jo Garner  is the primary sponsor and founder of Talk Shoppe in Memphis. www.TalkShoppe.com Jo Garner also host the radio show Real Estate Mortgage Shoppe airing on News Radio AM 600 WREC and iHeart Radio with podcasts and show notes published on www.JoGarner.com