Have you ever found the perfect house to buy and then wondered, "How much do I need to pay for this house to get it but without paying too much?" Realtor Pat Goldstein of Crye-leike Realtors and I will be covering five strategies that can help you know with confidence that you have made the right offer on the house you want.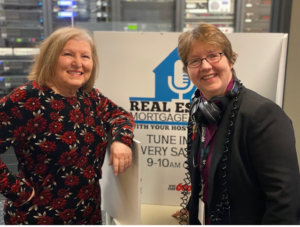 What do YOU want to accomplish with YOUR mortgage? Make your plan. Let's work your plan. If the deal works for you today, let's do it today. Connect with me at www.JoGarner.com (901) 482-0354.
To Your Success,
Jo Garner, Mortgage Loan Officer NMLS # 757308 www.JoGarner.com Sierra Pacific Mortgage Company NMLS# 1788 Cordova, TN an equal housing lender
___________________________________________________________
Good morning, Memphis! Welcome to our internet listeners and podcast listeners across the 50 states! You're on Real Estate Mortgage Shoppe. I'm your host, Jo Garner, Mortgage Loan Officer. You can connect with me at www.JoGarner.com. Thank you to our sponsors real estate closing attorneys, Rob Draughon and Shelley Rothman of Griffin Clift Everton and Maschmeyer. For your home purchase or refinance call Rob and Shelley at 901 752-1133. Our general topic is HOW MUCH DO I PAY FOR A HOUSE WITHOUT PAYING TOO MUCH? Subscribe to get our weekly blogposts with podcasts at www.JoGarner.com. Call us while we are live today December 11th, 2021 at 901 535 9732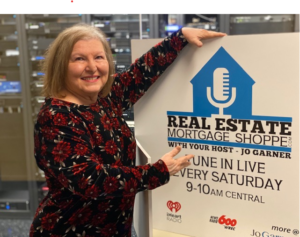 (Jo) Back in the studio we have Pat Goldstein of Crye-Leike Realtors. Pat has over 35 years experience in the West Tennessee and North Mississippi real estate markets. She has won several awards in her real estate career and earned many designations. Pat, people in our networking groups call you the "Gold Standard" in real estate. You certainly are! Take a moment and tell our listeners a little bit about yourself and what you do for your clients. (Pat has about 1.5 minutes to tell our listeners about herself and what she does for her clients.)
(Jo) You have searched for several weeks, looking for the right house to make your new home.  You finally walk through the door of the perfect house, but other people are making competitive offers to buy this same house.    How much do you offer to pay without paying too much?
Here are five points to consider:
Set up your budget and stick to it.  Review your bank statements and credit card statements.  How much is your income?  What expenditures can you eliminate or replace with something less expensive?  What debts can you restructure to help your cash flow? After considering all of this, determine the maximum house payment you can comfortably afford.  How much can you comfortably pay down at closing without disturbing your emergency fund? Make allowances in your budget for repairs and unexpected events.  Stick to your limit on the maximum house payment and down payment.

Study the market.  A good realtor can help with showing you what price homes are selling for in the neighborhood.  They can look back and get data showing you which neighborhoods have increased in value over the last several years.  A good realtor can show you if the rental rates have also gone up consistently in that neighborhood.   If you paid over the asking price for the house you want, how long would it take for the home's value to appreciate enough to meet your paying price?

Select a home you can gradually improve to be what you want over time.  If the houses with the size and amenities you want in that neighborhood are too expensive, consider buying a home that you can improve over time. For example, you may find at a lesser price a house that has not been updated in several years. On the other hand, you might find a house that would allow you to build out the unfinished area over the garage later to get the hobby room on your wish list.

Strategize to get your offer accepted by the seller.    Make sure you have a very strong preapproval letter from your lender.  Keep any contingency clauses to a minimum. Be flexible on the closing date and possession date.  Consider increasing the amount of earnest money to show the seller you are a serious buyer.

Structure multiple positive exit strategies for a day in the future when you would need to sell the home or move out of the area. For example, if values in the neighborhood have consistently been going up for several years, the chances are good that you can still sell the home and make a profit when you are ready to move in a few years.   If the real estate market is not doing well one day in the future, you could rent the home to tenants and make a profit if rent rates have been steadily increasing each year.  For a third exit strategy, talk with your mortgage lender about a mortgage with a clause allowing you to sell your home one day to a buyer who could qualify with your mortgage company to assume your mortgage payments.
You may not see clearly into the future, but you can make some educated guesses by looking at the past. If you buy a home with a comfortably affordable payment and keep a healthy emergency fund, you will enjoy living in your home and have some options if the day comes when you need to move. 
(Pat what advice do you have for buyers who are trying to decide what price to offer on a house they really would like to own?) (about 2 minutes before break—then continue after break) Pat suggests looking at homes that are priced lower than your top limit on payment and down payment. Look at buying a home that may not be everything you want but has the structure so that you can add the amenities you want over time as you have money to do the improvements.
If you are planning to one day rent the property for income, make sure the convenants and restrictions for your condo project, your planned unit development or subdivision allow for homes to be rented.
You're on Real Estate Mortgage Shoppe. I'm your host, Jo Garner, Mortgage Loan Officer. What do YOU want to accomplish with your mortgage? Make your plan. Let's work your plan if the deal works for you today, let's do it today. When we come back Pat Goldstein will be sharing more of her wisdom on how much do you offer to pay for a house without paying too much….
TALK SHOPPE BUSINESS TIP FOR REAL ESTATE PROS
2nd segment after 9:15 advertising break – (producer to start the song "Taking Care of Business" by Bachman Turner Overdrive –but bring the volume down before the lyrics start) It's time to talk shop with Talk Shoppe's Business Tip For Real Estate Professionals. Talk Shoppe is a marketing company offering free education and networking to anyone interested in real estate or in business. Talk Shoppe is made possible by the financial support of its sponsors and advertisers. For more about Talk Shoppe, go to www.TalkShoppe.com (shoppe) For our Talk Shoppe Business Tip today we have Talk Shoppe sponsor Taylor Morse of Cartridge World of Collierville, TN. Taylor you have saved me and others over 30% on our printing costs with your specially designed recycled print cartridges, no. Not only that, but you have help me and others get a no-cost printer that best fits our printing needs and costs MUCH less to keep it filled with toner. Taylor Morse of Cartridge World, what is our Talk Shoppe Business Tip for Real Estate Pros? Taylor, how do we contact you? (901) 853-3230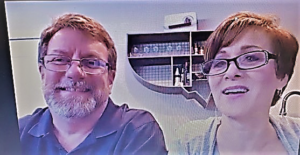 Saving you 30-40% or more on your printing costs.
Specially designed printer cartridges 100% guarantee

Free Delivery
No-cost printers
___________________________________________________________
TOPICS COVERED BY
PAT GOLDSTEIN, REALTOR WITH CRYE-LEIKE REALTORS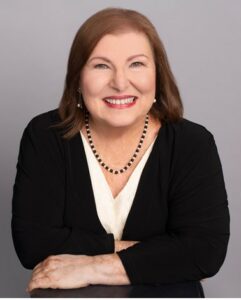 What is your number one tip for buyers who are struggling with how much to offer to purchase a home without paying too much?

What other advice can you give buyers who don't want to pay too much for a house they really like?

What are the top strategies you use to make your buyers' offers more competitive?

Share some stories of people who have made some right moves when it came to making a successful offer in a competitive market.
TOPICS COVERED BY JO GARNER, MORTGAGE LOAN OFFICER: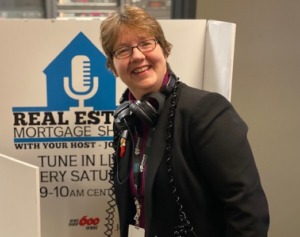 Should we buy a home or rent? Brent and Bella Beaumont's story-MULTIPLE EXIT STRATEGIES
Brent and Bella had been renting an apartment in an neighborhood that seemed to be attracting more crime. When they first got married and moved into the apartment the rent was less than $900/month but now it was over $1,000 per month. When Brent and Bella got the news they were going to have their first baby, the apartment, they realized was too small for their growing family. The payment was too large.
How were they going to find a bigger home with a smaller payment? They wanted to be in a good area where their children could go to the same schools that Bella attended growing up The other challenge was they had very little in savings to put down on a house.
The decision to rent vs buy? Brent and Bella didn't think they had a choice. But, they talked with a realtor who explained to them that, right now, in the Memphis area, they really could find a bigger home in an area where they wanted their children to grow up with a smaller payment and for less than $1,000 to pay at the closing table.
The realtor showed Brent and Bella several homes and they made several offers. Finally, the seller on a nice 3 bedroom home accepted their offer and even agreed to pay the Beaumont's closing costs. Their realtor pointed out two advantages of buying the home they were purchasing. As their loan officer, I pointed out two more advantages that would give the Beaumont's, not one, but multiple exit strategies so they would never have to feel stuck.
The first advantage, the realtor pointed out, was that in the neighborhood where Brent and Bella had decided to buy, home values had traditionally increased in value over time. That meant that 3 to 5 years down the road, they could probably sell the home and buy another home if the need arose to move.
The second advantage, the realtor pointed out after she researched the area, was that the property the Beaumont's were purchasing was located in a strong rising rental market. If the trend of rising rent rates remained steady, the Beaumont's would also have a choice of buying a new home later on and using this property for income-producing rental income -just in case the home selling market was tougher a few years down the road when and if the Beaumont's decided to move to a different home.
The third advantage, as their mortgage officer I got to point out to them, was that the mortgage program they were using was a government FHA assumable loan. That meant, if the Beaumonts could not sell their home outright in a future market and they did not want to use the property as an income-producing rental, they could allow someone to qualify with their mortgage company to take over payments or assume their mortgage instead of the future buyers having to get a new loan. If mortgage rates were much higher in the future when the Beaumont's decided to sell, they buyers might even pay the Beaumont's more upfront for equity to have the privilege of qualifying and taking over the existing much lower interest rate mortgage.
The Beaumont's had three possible positive exit strategies on buying their first home. They could enjoy that peaceful feeling of being free and not stuck. They got some down payment assistance from the city of Memphis and some gift money from parents too and bought their home with about $500 down. They moved into a much larger home than the former cramped apartment with a fixed interest rate payment a couple of hundred dollars less per month than what they had been paying rent. A very SWEET deal for the Beaumont's and their sweet little one on the way.
A TRIUMPHANT ENDING STAYING WITHIN THEIR BUDGET-THE JOHANASON'S STORY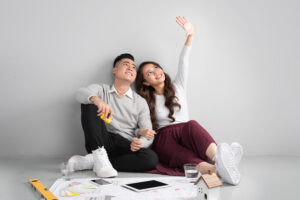 (Jo) I got to attend the closing with two of my mortgage clients—a married couple who have spent much of their lives serving others overseas. On returning stateside they really wanted to own their first home. Their challenge was not having the funds to close on a home and not having a large income to afford a payment on a house like the one they needed.
The Johanssons (not their real names) put a good realtor on their team who listened to what they really wanted and needed in their home. The realtor watched the market daily for months until she found a home that the Johanssons knew was meant to be their home.
But the challenge was that the price of the house with a normal down payment would wreck their budget and leave them no emergency funds. The Johanssons laid out their boundaries on payments and move-in costs. Because of their income level and the location of the home they wanted to buy, they qualified for a special down payment assistance product that offered over $10,000 down payment assistance and a lower than market interest rate. Using this product, the house was well within their grasp. The payment was comfortable and they had emergency funds left over too.
When we all arrived at the title office to complete the closing of the loan and transfer of title to the Johanssons, it was a celebration time. While Mr. Johansson signed the papers, Ms. Johansson talked excitedly about how she planned to decorate the home and make it a happy place for their family and friends to come visit. When the last paper was signed and notarized, Mr. and Ms. Johansson rushed into each other's arms in celebration of achieving he their dream of owning their own home. We were all laughing and cheering. It was a long won victory.
As we took pictures and shared more stories of the Johansson's journey to homeownership, I felt that rush of happiness and fulfillment, knowing I had a part in making a lifelong dream come true for this very deserving couple. I reminded myself, "This is why get up, get ready and get to work each day. This is why I do what I do as a mortgage loan officer."

Linden Lancey's Story—4-Bit Budget, Big Dreams—and a Brilliant Idea
Linden Lancey (not her real name) reached out to me via email. She was a first-time homebuyer with big dreams but with a limited amount she could pay for a house note.
Kudos! to Linden for taking a full inventory of what income she had coming in each month and how much of her hard-earned money marched out each month to pay her bills. She knew her own comfort level on what she could pay down and how much she could comfortably pay per month. She told me no more than $1,200 per month and no more than $5,000 down.
Linden also knew all the things she wanted for her home. She knew the general area where she wanted to live and all the built in gadgets, bonus room-over-the-garage workshop and sitting areas with a view she had to have in the place she would call home.
But…the home she wanted would tie her down with a monthly payment of $1,500 per month ($300 per month over her maximum comfort level.) The down payment plus some other costs would strap her with $7,000 to $10,000 depending on how much the seller would be able to help with her costs. She would be dipping into her emergency fund to pay out almost double the amount she was comfortable paying.
Linden's voice wavered a bit, the enthusiasm dying off to resigned sigh,like someone giving up after almost winning a race. She really wanted her own home and she wanted it to be all that she dreamed. She and I talked a little more.
Linden and I swapped stories of people we knew who, gradually over time made little upgrades to their home as they could afford each project. I shared my personal story of learning from my mortgage clients over the years how to buy a home that needed some upgrades and clean up. My first home needed a LOT of things. But I started right away gradually adding things to my first house, like replacing an old sliding door with beautiful French doors, and building the pantry I wanted in the empty corner of the kitchen. Over the years living in my first home I scrapped the linoleum and added ceramic tile to the kitchen and bathrooms. Then added amenities to the front garden area, the garage and more.
I confessed to my client Linden Lancey that it was fun each time I was able to do that extra improvement. It was really a celebration when, one day, I sold the house and made a nice profit so that I could continue leveraging up on the quality of my personal home which feels like my castle.
Linden had some brilliant ideas of her own. She was hanging up with me to call her realtor. Linden Lancey had discovered how she could buy a lower priced home in the area she wanted to live and gradually finish out the bonus room upstairs to make into her dream work shop. She was off to find the home she would love.
REAL ESTATE TIP OF THE WEEK (PAT GOLDSTEIN 1 to 1.5 minutes to share a real estate related money-saving or time-saving tip):
Jo's tip—Ways customers are using real estate to hedge and protect their wealth against inflation…. Buying a home with a fixed mortgage rate
Buying other real estate with a fixed rate for rental properties
Refinancing to lower their payment to give themselves extra money each month in case of emergencies or to reinvest to make a higher return
Refinancing to pay the mortgage off early . Having no mortgage on a house that is going up in value, can be a real wealth builder
Cash out refinance to a fixed rate—to modify or improve your home or to pay off high, variable rate debts.
ANNOUNCEMENTS:
Talk Shoppe offers free networking & education to anyone interested in real estate or in business. Talk Shoppe meets every Wednesday 9A-10A CT at Concorde Career College 5100 Poplar Ave 1st floor Memphis, TN (online go to www.Talkshoppe.com and click on Events tab to get the vitual meeting room)

Dec 15, 2021"

New Trend of DIY Orthodontics, DON'T DO IT!" Alisa Ray Dental Assistant Program Director of Concorde Career College
901-328-2216 This speaker is one of Mid South Home Helper's special Health Talk presentations.
Talk Shoppe events are free thanks to advertisers like Miranda Griffin of www.HealthyMidsouth.net Miranda can help you set up some very simple to resources and routines to help keep you healthy and feeling good. Contact Miranda Griffin at www.healthymidsouth.net
Thank you to Darlene Kemp of VistaPoints.org helping you set up a special needs trust so that your handicapped or special needs loved one can get the care and provision they need one day when you are not there to help them. Vistapoints.org
2. Jack's Challenge: Jack Redden was a former World War II veteran and retired counselor. Every year he would remind us at our Talk Shoppe networking group to take time to spend during the holiday season with someone who was alone or someone who was suffering a loss. Jack passed away in 2012, but we still remember his challenge. So now you have Jack's Challenge. Who do you know in your circle that is alone or going through a tough time? Invite that person out to coffee and spend time with them. You may never know this side of heaven the positive difference it will make.
3. Thoughts and prayers going out to last night's tornado victims in Kentucky, Arkansas and Tennessee.
4. Subscribe at www.JoGarner.com and you can get our weekly blog posts with podcasts conveniently in your inbox.
5. Real Estate Mortgage Shoppe reminds you to MAKE YOUR PLAN. LET'S WORK YOUR PLAN. IF THE DEAL WORKS FOR YOU TODAY, DO IT TODAY.
SPECIAL NOTE: REAL ESTATE MORTGAGE SHOPPE RECOMMENDS THAT YOU CONSULT WITH A FINANCIAL, LEGAL OR OTHER CERTIFIED, LICENSED PROFESSIONAL BEFORE ACTING OR INVESTING ON ANYTHING YOU HEAR OR SEE FROM THE CONTENT ON THIS SHOW OR BLOG POSTS. THE INFORMATION WE SHARE ON REAL ESTATE MORTGAGE SHOPPE IS GENERAL IN NATURE MEANT FOR GENERAL EDUCATIONAL PURPOSES ONLY. ALL EXAMPLES GIVEN FOR ILLUSTRATION PURPOSES ON REAL ESTATE MORTGAGE SHOPPE AND ARE BASED ON TRUE STORIES BUT WE USE FICTIONAL CHARACTERS AND DO NOT DIRECTLY REFLECT REAL PEOPLE OR EXACT DETAILS IN ANY OF THE SITUATIONS.
QUOTE CORNER:
The quote of the week: "The Only Bad Time to Buy Property is LATER" simplimihomes.com
____________________________________________________________________________________
REJOINDERS:
Leah Anne Morse from ALL THINGS NEW (organizing your move) (901) 488-9733

Kelly Inman of Next Day Access (grab bars. Wheelchair ramp, stair lifts) (901) 258-2626

Mary Lou Nowak of Mid-South Home Helpers (non-medical assistance in the home) (901) 414-9696
Transitional Music: "The Gambler" Kenny Rogers; "How Much is That Doggie In The Window" by Patti Page; "Signed Sealed Delivered, I'm Yours" by Stevie Wonder: "Taking Care of Business" by BTO for the Talk Shoppe Business Tip for Real Estate Pros
___________________________________________________________________
ABOUT PAT GOLDSTEIN, REALTOR WITH CRYE-LEIKE
(901) 606-2000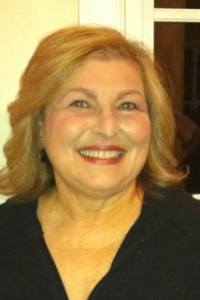 2006 MAAR Realtor Associate of the Year 2005 MAAR Presidential Award Recipient TAR Leadership Graduate Member National Association of Realtors
         Life Member of the Multi-Million Dollar Club. Toastmasters Division Governor CBS (Certified Builder Specialist)
         CRA (Certified Relocation Associate)
         CRS (Certified Residential Specialist)
         GREEN (Green Agent)
         GRI (Graduate, Realtors Institute)
         MMDC (Crye-Leike Multi-Million Dollar Club)
         SRES (Seniors Real Estate Specialist)
         SRS (Seller Representative Specialist)
         Vice-President (Circle of Excellence)
ABOUT JO GARNER-MORTGAGE LOAN OFFICER: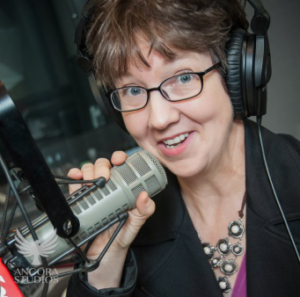 WHAT DO YOU WANT TO ACCOMPLISH WITH YOUR MORTGAGE?
www.JoGarner.com (901) 482 0354 jo@jogarner.com twitter @jogarner NMLS# 757308 (currently working with Sierra Pacific Mortgage, Inc Cordova, TN NMLS # 1788 An Equal Housing Lender)
"Whatever YOUR personal priorities are, my job is to help you get the mortgage terms that will give you bragging rights when you talk about it and help you score on hitting your goals ."
As a mortgage loan officer, my job is to help you get to the benefits you want from your financing terms. What is most important to you? I can help you find the financing terms that will help you get to what you want. What is your comfort level on a house payment? How much are you comfortable paying down,? What type of financing do you need to get the house you want to buy or refinance?
Different clients have different priorities in life—some are buying their first home with very little down payment funds. Some are recovering from medical challenges, divorces or preparing to send children to college and some are embarking on a long term goal of buying properties to build rental income."
Jo Garner is a mortgage officer with extensive knowledge in tailoring mortgages to her customers who are refinancing or purchasing homes all over the country. She offers conventional, FHA, VA or other loan programs for refinancing and purchases.
Jo can help you look at rent vs buy, when it makes sense to refinance, how to get the best deal on your home purchase financing.
Jo Garner has been in the real estate/financing business for over 25 years.  She got her start in Portland, Maine where she first began her real estate career. She received her real estate education from the University of Southern Maine  and was personally mentored in San Diego, California  by Robert G. Allen, author of Nothing Down, Creating Wealth and The Challenge.
On moving back to West Tennessee in 1987, she went into business buying and selling discounted owner-financed notes secured on real estate.  In 1990 Jo went to work for a residential mortgage company and has been a mortgage loan officer for over 25 years.  Her goal is to offer excellent, affordable service to her customers, tailoring the loan programs to the specific needs of her clients. 
In addition to her work in the mortgage field, Jo Garner  is the primary sponsor and founder of Talk Shoppe in Memphis. www.TalkShoppe.com Jo Garner also host the radio show Real Estate Mortgage Shoppe airing on News Radio AM 600 WREC and iHeart Radio with podcasts and show notes published on www.JoGarner.com
MARKETING NOTES (if needed):