Good morning, Memphis! Welcome to our internet listeners and podcast listeners across the 50 states! You're on Real Estate Mortgage Shoppe. I'm your host, Jo Garner, Mortgage Loan Officer. You can connect with me at www.JoGarner.com.. Our general topic is PROTECT YOUR HOUSE & FINANCES FROM CURRENT ECONOMY & OTHER PESKY PROBLEMS Call us while we are live today April 16, 2022 at 901 535 9732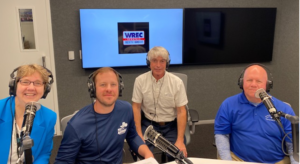 Today we have the experts in the studio to point out ways to avoid or remedy common repair problems with your house. I will be looking at some actions people take to protect themselves from the current economic challenges.
To hear the audio of today's show click below!
Introducing Jordan Carter of Pest Marshalls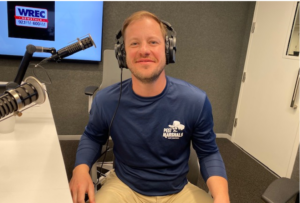 For the first time in our Real Estate Mortgage Shoppe studio we have Jordan Carter of Pest Marshalls. Jordan Carter,you have been telling us in our BNI networking group about your Once-A-Year Pest Control for homes and businesses and how you are changing the way pest control is done with Pest Marshalls. And, talk about some of the pest control services you offer with Pest Marshalls. (Jordan has about a minute and a half to mention some of the services he offers and briefly describe the once-a -year treatment service. )
(Jo) Two of the most common barriers to getting a loan approved are Credit and Money to Close
Bank of America, one of the largest banks in the country reported that the average credit card balances had gone up 33% over the last few months. Bank deposit accounts were showing an average of $1500 more in the bank accounts. It appears from these numbers that people want to keep money in the bank but don't want to curb their spending habits, so they are using credit cards to keep up their lifestyle.
Having emergency funds is a good thing, but having higher balances on credit cards can prove problematic. The Federal Reserve says they will be ratcheting up their Fed rate perhaps seven times this year or more to bring down inflation. When the Fed rate goes up it takes the rates up on variable rate debt like credit cards and equity lines.
The calls I am getting from the mortgage office indicate that homeowners are making plans to pay down their credit card debt to avoid the higher costs on them.
Here are some ways homebuyers are still finding places to get the funds to buy a home. Common places to look for funds :
Saving the money over time. 2. Gifts from family members 3. Borrowing against a 401K plan 4. Getting a loan secured on another piece of real estate owned 5. Local down payment assistance loans from county, or city of state loan programs.
A TRIUMPHANT ENDING-THE JOHANSSEN'S STORY
(Jo) The Johansson's are a married couple who have spent much of their lives serving others  overseas.  On returning stateside they really wanted to own their first home. Their challenge was not having the funds to close on a home and not having a large income to afford a payment on a house like the one they needed.
The Johanssons (not their real names) put a good realtor on their team who listened to what they really wanted and needed in their home.  The realtor watched the market daily for months until she found a home that the Johanssons knew was meant to be their home. 
But the challenge was that the price of the house with a normal down payment would wreck their budget and leave them no emergency funds.   The Johanssons laid out their boundaries on payments and move-in costs. Because of their income level and the location of the home they wanted to buy, they qualified for a special down payment assistance product that offered over $10,000 down payment assistance and a lower than market interest rate.  Using this product, the house was well within their grasp.  The payment was comfortable and they had emergency funds left over too.
When we all arrived at the title office to complete the closing of the loan and transfer of title to the Johanssons, it was a celebration time.  While Mr. Johansson signed the papers, Ms. Johansson talked excitedly about how she planned to decorate the home and make it a happy place for their family and friends to come visit.   When the last paper was signed and notarized, Mr. and Ms. Johansson rushed into each other's arms in celebration of achieving he their dream of owning their own home.   We were all laughing and cheering.  It was a long won victory.
We have a couple of minutes before break. When we come back Jordan Carter of Pest Marshalls will be talking about some solutions for pest control he offers homeowners. Jordan, what are some points you will be covering in the next segment? (Jordan gives the highlights of what he will be talking about )
You're on Real Estate Mortgage Shoppe. I'm your host, Jo Garner, Mortgage Loan Officer. What do YOU want to accomplish with YOUR mortgage? Make your plan. Let's work your plan. If the deal works for you today, let's do it today. Also, in the next segment, you will be hearing from Ed Hill of Masters Roofing and Mark McLaurine of Refrigeration Unlimited.
2nd segment starts at 9:18am )
TALK SHOPPE BUSINESS TIP FOR REAL ESTATE PROS
2nd segment after 9:15 advertising break – (producer to start the song "Taking Care of Business" by Bachman Turner Overdrive –but bring the volume down before the lyrics start) It's time to talk shop with Talk Shoppe's Business Tip For Real Estate Professionals. Talk Shoppe is a marketing company offering free education and networking to anyone interested in real estate or in business and health and wellness. Talk Shoppe is made possible by the financial support of its sponsors. For more about Talk Shoppe, go to www.TalkShoppe.com (shoppe) For our Talk Shoppe Business Tip today we have Talk Shoppe sponsor Mark McLaurine of Refrigeration Unlimited and Ed Hill of Masters Roofing. Mark McLaurine of Refrigeration Unlimited, you do heating, air conditioning repairs and installations, but you are known as the HVAC Strategist because you look for ways to save your customer money, even it it is by fixing an problem for them before it happens. Mark McLaurine of Refrigeration Unlimited, what is your tip for our real estate pros? (Mark has about a minute to share a good hvac tip) Contact Mark McLaurine at 901 216-7782.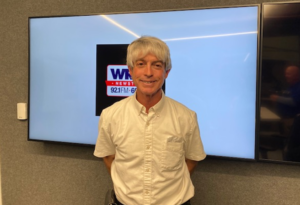 Also, a problem solver with a great reputation, we have the Happy Roofer, Ed Hill of Masters Roofing. Ed Hill what is a good tip you can offer our real estate professionals? (Ed Hill of Masters Roofing takes about a minute to share a roofing or home improvement tip)
Ed Hill of Masters Roofing (901) 273-6594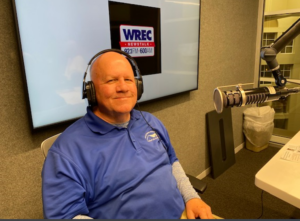 ____________________________
TOPICS COVERED BY JORDAN CARTER OF PEST MARSHALLS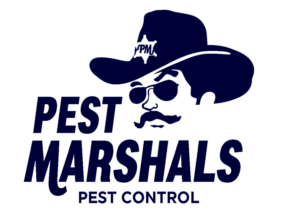 Topics for radio show:
1) History and story behind Pest Marshals. (unless this falls under the bio)
2) Once A Year Pest Control
– How we developed this method
– 10 steps of the process
– benefits and who it appeals to
3) Mosquito, Flea and Tick Control
– Process, Season and Overview
– Historical Mosquito Facts
4) Wildlife/Rodent Trapping and Exclusion
5) Our Customer Service or Customer FOCUS
TOPICS COVERED BY JO GARNER, MORTGAGE LOAN OFFICER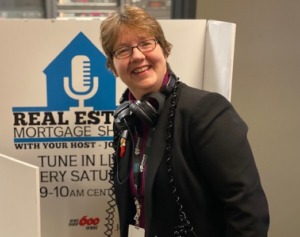 Earlier in the show I shared a story of how the Johansson's found money to close on their home and a lower payment on their mortgage so they could get the house in the neighborhood where they wanted to live.
Another barrier to mortgage approval is Credit.
Sam and Sally Smith are newly married and expecting their first child.  Saddled up with student loan debt had kept them strapped for cash and existing in a small apartment, not large enough for their expanding family.   Sam regretted his carefree days in college charging up the credit cards he accepted in the mail.  It was so easy to use them –even for necessary items, but a few missed payments and a collection account tanked his scores. 
When Sam tried to was denied credit to purchase a car he needed to get to work, reality came like a slap in the face.  It was time to make a plan and stick to a plan to get his credit back working for him and not against him. 
Sally's story was a little different. She had stayed away from credit altogether and did not have a credit score at all.  Her income was too low to qualify for a house on her own, so the plan was to build her credit and make Sam's credit better.
Due to Sam's bad credit, to get a car, he had to buy what he described as a "rust bucket on a roller skate." He said he paid way over the blue book value for the car and had a loan that had an interest rate in the double digits.  The payment he described as "Ouch!"  
When Sam and Sally went to apply for a mortgage to try to get out of the cramped apartment and into a house, the news was not what they wanted to hear.   Even if he could improve his credit score up to 640 from his current 565 score, he would be paying about a half-point higher on the interest rate.   Over a period of time, the financing would cost him almost $10,000 more than what he would pay if his scores were higher. But he had a plan to move the dial up on his credit scores in just a few months.  Sally's plan would get her a decent credit score in only 30 days.
Sammy set up a payment plan with some of the past due balances that had been haunting him on his credit cards.  He made a deal with the credit card companies not to report negatively on him as long as he was making regular payments to pay off the past due balances. (Consult with your loan officer before paying off past due debt. Some loan products approve loans using other methods other than paying off the debt right away.)
He went online and signed up for a well-known secured credit card.  He put up $300 of his own money and kept a balance of no more than $25/month for 3 months which put an extra 50 points on his credit score.
Sally's parents added her to one of their seasoned, low usage credit cards which just about instantly popped her credit score up to around 680 from zero.  
PLAYING TO WIN WHEN IT COMES TO YOUR CREDIT SCORES:     
 Check your credit through www.annualcreditreport.com or sign up for a credit monitoring service to keep tabs on your credit.    Review your credit to identify any errors.  Make corrections to the errors right away.

 Make your payments on time, never going over 30 days late. Payment history makes up about 35% of your credit score. If you get a 30-day late report on your credit from a creditor, your scores could fall 25 to 60 points or more.

Keep the balances on any revolving accounts like credit cards UNDER 30 % usage. If your usage is 10% or lower, then you could raise your score even more over a short time. Credit usage percentage makes up about 30% of your credit score
Example:   Credit limit $10,000 on your credit card. 
30% usage on a $10,000 credit line means for you to never allow the balance owed to go over $3,000 at any time during the month.  (Make your payment on time)
Stay away from 12-months-same-as-cash accounts.   These tend to score like a maxed out credit card and can drop your scores 60 to 100 points quickly

Old, established history on credit cards gives you better credit scores. Length of time on a credit account makes up about 15% of your credit score. An account older than 6 months helps you a little.  An account 5 years and older helps you a lot.  Don't close credit card accounts unless they have a high annual fee.  
Credit inquiries and getting new credit makes up about 10% of your score. Be careful about getting a lot of inquiries on your credit report because too many can drop your score.  (if you are shopping for a mortgage and only other mortgage companies pull your credit within a 14 to 45 day period, the inquiries show up but are not supposed to penalize you on your score so that you can shop around without it
4th segment 9:47am REAL ESTATE TIP OF THE WEEK ( Jordan Carter offers real estate tip- about 1 to 1.5 minutes)
Mark McLaurine of Refrigeration Unlimited gives tip ( about 1 min)
Ed Hill of Masters Roofing gives tip (about 1 min)
Jo Garner Explore terms on a cash out refinance to pay off variable rate debt.
ANNOUNCEMENTS:
Talk Shoppe offers free networking & education to anyone interested in real estate or in business or in health and wellness. Talk Shoppe meets every Wednesday 9A-10A CT at Concorde Career College 5100 Poplar Ave 1st floor Memphis, TN (Clark Tower). You can also join the even on zoom. Go to www.TalkShoppe.com and click the Events tab for the link to get into the event online. This Wednesday April 20, 2022, Leigh Ann Bennett BS, RDMS, RDCS, RVT, RT® Diagnostic Sonography Program Director "Self-Advocacy, Who's Scanning You?"
Thank you to Mary Lou Nowak of Mid-South Home Helpers for bringing health talks to Talk Shoppe like the one Talk Shoppe is holding this Wednesday. Mary Lou knows what to do when it comes to providing non-medical assistance for your loved ones who want to remain living safely and comfortably in their own home. (901) 414-9696
Thank you to Miranda Griffin of www.healthymidsouth.net for your financial support of our business community. Miranda can offer you simple and quick habits to practice to keep you healthy and feeling better. Miranda is a rep for Juice Plus where you can get your daily quota of raw fruits and vegetables in conveniently in a pill. Connect with Miranda at www.healthymidsouth.net
2. Happy Easter! Hoping you make some great memories this weekend celebrating new life and being with people you care about
4. Subscribe at www.JoGarner.com and you can get our weekly blog posts with podcasts conveniently in your inbox.
5. Real Estate Mortgage Shoppe reminds you to MAKE YOUR PLAN. LET'S WORK YOUR PLAN. IF THE DEAL WORKS FOR YOU TODAY, DO IT TODAY.
SPECIAL NOTE: REAL ESTATE MORTGAGE SHOPPE RECOMMENDS THAT YOU CONSULT WITH A FINANCIAL, LEGAL OR OTHER CERTIFIED, LICENSED PROFESSIONAL BEFORE ACTING OR INVESTING ON ANYTHING YOU HEAR OR SEE FROM THE CONTENT ON THIS SHOW OR BLOG POSTS. THE INFORMATION WE SHARE ON REAL ESTATE MORTGAGE SHOPPE IS GENERAL IN NATURE MEANT FOR GENERAL EDUCATIONAL PURPOSES ONLY. ALL EXAMPLES GIVEN FOR ILLUSTRATION PURPOSES ON REAL ESTATE MORTGAGE SHOPPE AND ARE BASED ON TRUE STORIES BUT WE USE FICTIONAL CHARACTERS AND DO NOT DIRECTLY REFLECT REAL PEOPLE OR EXACT DETAILS IN ANY OF THE SITUATIONS.
QUOTE CORNER:
The quote of the week: William Frederick Halsey, Jr. "There are no great people in this world, only great challenges which ordinary people rise to meet."
____________________________________________________________________________________
REJOINDERS:
Genell Holloway of Eagle Hollow Enterprises

Suzan David of www.webandstorymedic.com

Don Lawler of www.storytellersmemphis.com
Transitional Music:
www.youtube.com//watch?v=UZDWEd7kjS4 Rat Stevens Power Tools (please start at 1:31)
https://www.youtube.com/watch?v=tfp2O9ADwGk Sixteen Tons Johnny Cash (please start at 1:36)
https://www.youtube.com/watch?v=BTYv1pfRrFQ Bob the Builder (please start at 44 secs)
PICK UP YOUR COPY OF "CHOOSING THE BEST MORTGAGE-THE QUICKEST WAY TO THE LIFE YOU WANT" by: JO GARNER
An essential guide for real estate professionals and their customers.
"Choosing the Best Mortgage-The Quickest Way to the Life You Want" is an essential guide for consumers and real estate professionals that will give them a good understanding of the loan products out there. They will have at a guide to the advantages the disadvantages of those loan products—when to use them and when not to use them.
The people stories give examples to help real estate professionals. Consumers that are looking now will benefit and I could easily see this book as a great resource for anybody in the future who want to buy real estate or restructure their finances using a mortgage.
Now on Amazon and Barnes and Noble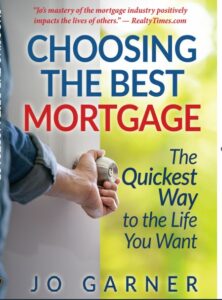 ABOUT JORDAN CARTER OF PEST MARSHALLS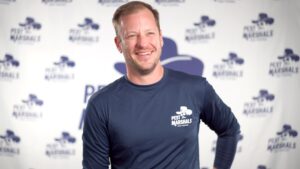 _ Jordan Carter, Owner Operator of Pest Marshals, delivers a new and innovative pest control business. Jordan started Mosquito Marshals of Oxford, a mosquito treatment business, in 2015. From his early days in oil and gas industry, mortgage industry, and technology sales, Carter has always had an entrepreneurship mindset. When he got the chance to own his own business, he took it. Who knew that this would lead to him bringing bringing scientific improvements and rigor to the industry? Known for driving brand awareness, Carter developed a passion to deliver the best pest control strategy by studying entomology and staying up to date on the safest and most effective treatments. Growing the business exponentially and training with his mentor with a PHD in entomology, Jordan expanded his business by adding Once-A-Year Pest Control for homes and businesses. Now, Pest Marshals of Memphis and North Mississippi are changing the way pest control is done!
"My secret to success is hard, intellegent,consistent work– 7 days a week –leaving no one behind," says Carter.  "We will lose money on a customer to make them happy and keep them FOREVER."
The process that Pest Marshals of Memphis and North Mississippi uses during it's Once-A-Year treatment creates a pest proof shield around your home that stops pests in their tracks before they get inside. A highly trained and well equipped Marshal will come to your home/business for roughly two and a half hours and perform our 10 step ONCE-A-YEAR process on the inside and outside of your home/business which will fully protect your home from unwanted pests.  
"One visit from a Marshal and you can enjoy the rest of the year without worrying about pests inside your home," said Carter. 
Jordan Carter  |  Owner/Operator  |  Pest Marshals

Oxford office: 662-715-1818  |  Memphis office: 901-860-5051
___________________________________________________________________
ABOUT JO GARNER-MORTGAGE LOAN OFFICER: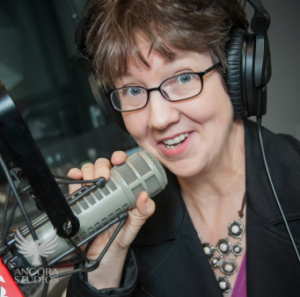 WHAT DO YOU WANT TO ACCOMPLISH WITH YOUR MORTGAGE?
www.JoGarner.com (901) 482 0354 jo@jogarner.com twitter @jogarner NMLS# 757308 (currently working with Sierra Pacific Mortgage, Inc)
"Whatever YOUR personal priorities are, my job is to help you get the mortgage terms that will give you bragging rights when you talk about it and help you score on hitting your goals ."
As a mortgage loan officer, my job is to help you get to the benefits you want from your financing terms. What is most important to you? I can help you find the financing terms that will help you get to what you want. What is your comfort level on a house payment? How much are you comfortable paying down,? What type of financing do you need to get the house you want to buy or refinance?
Different clients have different priorities in life—some are buying their first home with very little down payment funds. Some are recovering from medical challenges, divorces or preparing to send children to college and some are embarking on a long term goal of buying properties to build rental income."
Jo Garner is a mortgage officer with extensive knowledge in tailoring mortgages to her customers who are refinancing or purchasing homes all over the country. She offers conventional, FHA, VA or other loan programs for refinancing and purchases.
Jo can help you look at rent vs buy, when it makes sense to refinance, how to get the best deal on your home purchase financing.
Jo Garner has been in the real estate/financing business for over 25 years.  She got her start in Portland, Maine where she first began her real estate career. She received her real estate education from the University of Southern Maine  and was personally mentored in San Diego, California  by Robert G. Allen, author of Nothing Down, Creating Wealth and The Challenge.
On moving back to West Tennessee in 1987, she went into business buying and selling discounted owner-financed notes secured on real estate.  In 1990 Jo went to work for a residential mortgage company and has been a mortgage loan officer for over 25 years.  Her goal is to offer excellent, affordable service to her customers, tailoring the loan programs to the specific needs of her clients. 
In addition to her work in the mortgage field, Jo Garner  is the primary sponsor and founder of Talk Shoppe in Memphis. www.TalkShoppe.com Jo Garner also host the radio show Real Estate Mortgage Shoppe airing on News Radio AM 600 WREC and iHeart Radio with podcasts and show notes published on www.JoGarner.com Get the book by Jo Garner Choosing the Best Mortgage-The Quickest Way to the Life You Want at Amazon and Barnes and Noble.