LET'S JUMP RIGHT INTO THE SHOW….
Good morning, Memphis! Welcome to our internet listeners and podcast listeners across the 50 states! You're on Real Estate Mortgage Shoppe. I'm your host, Jo Garner, Mortgage Loan Officer. You can connect with me at www.JoGarner.com. Our general topic is RUNNING INTO SNAGS IN THE REAL ESTATE FINANCING PROCESS? HERE'S HOW TO HOP OVER THE HURDLES
To hear the Audio of today's show click below!
Thank you to Jordan Carter of Pest Marshals for sponsoring this episode of Real Estate Mortgage Shoppe. For your pest control for your home or office, contact Jordan Carter of Pest Marshals www.pestmarshals.com Subscribe to get our weekly blogposts with podcasts at www.JoGarner.com. Call us while we are live today April 2nd 2022 at 901 535 9732.
Today on Real Estate Mortgage Shoppe we will be giving you some pointers on how to hop over common hurdles to getting your home financing approved. Have you run into any snags with your appraisal? What about trouble with credit? Income? Money to close?
INTRODUCING TOM KING, APPRAISER WITH BILL KING APPRAISAL COMPANY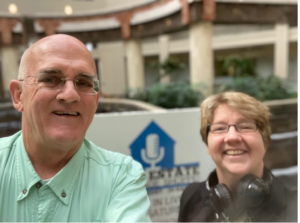 Tom King, our expert appraiser is back in the Real Estate Mortgage Shoppe studio. Tom, you have in the appraisal business for over 40 years. I think you have a lot of valuable solutions to suggest to us for common appraisal problems. Tell our new listeners a little bit about yourself and what you do for your appraisal customers (introduces himself and talks about the types of appraisals he does for customers)
(Jo) There are many wise thinkers who have gone before us and live among us, reminding us that EVERY PROBLEM HAS A SOLUTION. Sometimes, you have to think outside the box. Other times you need to have an experienced professional on your team who already knows the solutions to the problems and ways to get around the pitfalls. In real estate, the experienced professionals you want on your team are these: A good realtor, an experienced loan officer, and a good real estate closing attorney. Home inspectors and home repair people are handy too.
There is a solution to every problem-Henrik and Heidi Hagen's story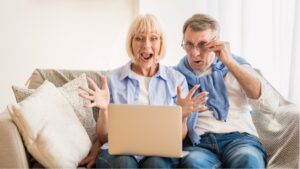 Henrik and Heidi Hagen endured the cramped feeling of living in a house that was too small for them. "We almost have this house paid off, " Henrik would remind Heidi. But Heidi yearned to live in a home large enough so her mother could live them and Heidi could care for her.
Weeks came and went and the Hagen's went to see houses and made offers but were constantly being outbid by families making competing offers to purchase. Because Henrik and Heidi's credit scores were lower than normal due to unexpected emergencies, the price to pay on the mortgage rate was higher.
Heidi was self-employed and her bank had told her she did not show enough income on her tax returns to qualify for a mortgage. Henrik needed more income to buy a home where they wanted to live.
The Hagen's had enough money to put down on a bigger house if they sold their current home first, but the current home needed repairs. A buyer and a buyer's lender would require these repairs to be completed before closing. Where could Henrik and Heidi get the money to repair their home since they couldn't sell it without repairing it?
Heidi felt a pang of guilt each day that she could not move her ailing mother into her home to care for her. Both Henrik and Heidi agreed they needed someone or a number of professional someone's to point them in the right direction toward solving their real estate conundrum.
(A) Where would the Hagen's find enough money to repair their small home so it would sell for a high enough price so Henrick and Heidi's would net enough money to put down on a bigger home? (B) Which strategy could they use to boost their credit scores within 30 days without spending a lot of cash? (C) What adjustments to their finance would increase their income on paper and lower their debt so they could afford the bigger home? Later in the show let's revisit Henrik and Heidi to see how they set out to solve their real estate Rubik's Cube situation.
What do YOU want to accomplish with YOUR mortgage? Make your plan. Let's work your plan. If the deal works for you today, let's do it today. Connect with me at www.JoGarner.com You can also call me the old-fashioned way so I can hear your story. (901) 482-0354.
(Jo) Tom King, you are our appraisal expert. What are some of the biggest obstacles borrowers and sellers encounter on home loan appraisals? (Tom launches into his topics until the 9:15 AM to be continued after break)
Thank you to Jordan Carter of Pest Marshals for sponsoring this episode of Real Estate Mortgage Shoppe. For your pest control for your home or office, contact Jordan Carter of Pest Marshals www.pestmarshals.com ) You're on Real Estate Mortgage Shoppe. I'm your host, Jo Garner, Mortgage Loan Officer. What do YOU want to accomplish with your mortgage? Make your plan. Let's work your plan if the deal works for you today, let's do it today. When we come Tom King will be showing YOU some ways to get over hurdles when it comes to your real estate appraisal.
2nd segment after 9:15 break: It's time for the Look Back Memphis Trivia Contest. The Look Back Memphis Trivia Contest is brought to you by notable Memphis historian, Jimmy Ogle. Jimmy offers free historic walking tours in downtown Memphis in the spring and fall. To find out more, ask Jimmy at www.JimmyOgle.com . Our Look Back Memphis Trivia Contest is sponsored by John and Jennifer Lawhon of Lawhon Landscape (901) 754-7474 the Lawhon's can help you plan your landscaping if you have a BIG, BIG project or a smaller project . The Lawhons are giving away a $25 gift card to the first person with the correct trivia answer. If you know the answer to our trivia question, call us at 901 535 WREC 901 535-9732.
Garner # 33 11/13/14
Exchange Building
Question: In my reincarnation in 1910, I became the tallest building in Downtown Memphis. Who am I?
Hint: I stand tall next to one of the original four public squares in Memphis.
Hint: Both the Cotton Exchange and the Merchants Exchange were located in me until they moved to another location in 1924 and 1931.
Hint: The building that replaced me at the tallest in Memphis was my neighbor, the Lincoln-American Tower in 1924..
Answer: Exchange Building. The original Exchange Building opened at the northwest corner of Second Street and Madison Avenue in 1885. The Cotton Exchange was relocated from Front Street & Madison Avenue and the Merchants Exchange was relocated from the first Exchange Building (built in 1847) at the corner of Front Street & Poplar Avenue, where the Cannon Center is located today. The 1885 building was razed to make way for the 19-story Exchange Building which opened in 1910, replacing the Dr. D. T. Porter Building (11 stories, built in 1895) as downtown's tallest building. The Cotton Exchange built its own building at Front Street & Union Avenue in 1924 to be closer to the cotton industry of Cotton Row, and the Merchants Exchange moved over in 1933.
Over the years, numerous offices and businesses were located in the Exchange Building, and even clothing stores like Phil A Halle and Alfred's. The 1955 phone book lists 32 different railroad offices in the building. The Exchange Building was placed on the National Register of Historic Places in 1979 and converted to apartments in 1996.
___________________________________________________________
QUESTIONS ANSWERED BY TOM KING: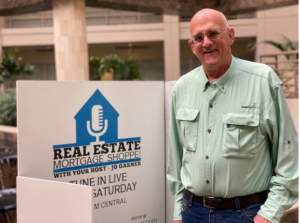 What are some of common problems you see occur with home appraisals? What can be done to avoid these snafus?

What are some common repairs required by lenders that sellers could do to the properties they are listing for sale?

What is the most common cause of properties not appraising for the sales price on a home?

Share some good advice on what appraisers expect on certain repairs when they are called to come out and make sure the repairs are completed? (Lead based paint chips picked up. Appliances to be installed and working etc)

How to appeal a low appraisal
TOPICS COVERED BY JO GARNER, MORTGAGE LOAN OFFICER: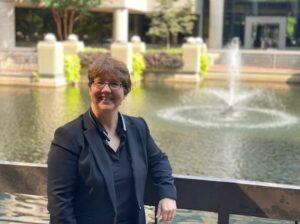 What are the four most common hurdles to home loan approval
What are the most common obstacles homebuyers and homeowners face with getting mortgage financing? Solutions?
Homebuyers face a record number of competing home purchase offers on just about any house they try to buy. Be prepared. Be preapproved for your mortgage.

Lack of funds to close. When the bank account is short on funds, it is time to pull out the treasure map. Can you borrow against your 401k retirement fund? Do you have a cash value on a life insurance policy? Gifts from family members are helpful. Look into local down payment assistance programs. Ask about getting a loan secured on a different home or asset to provide funds to close on the new house.
Not enough income to qualify for the home they want. Look for additional income like annual bonuses. A good loan officer knows how to add certain expenses on the self-employed borrower's tax return back to income like depreciation, depreciable business miles, business use of home, and other items. The loan officer may find that the borrower's answer is to rearrange debt to lower debt-to-income ratios.
Credit issues. If you need to add about ten to fifteen points on your credit score to get a better price for your mortgage rate, you might try paying down your revolving credit card balances to show that you use less than 30% of the credit limits on each card. Once the credit card companies report the lower owed balances, there is a good chance the credit scores will improve.
Problems with the house and appraisal. Required repairs are the most common problem with home loan appraisals. Low value is not as common in our current market but still occurs.
A brief recap of Henrik and Heidi's story-
In the story of Henrik and Heidi Hagen we shared earlier in the show, they lived in a cramped home that was almost paid off. Heidi yearned to move to a bigger home so she could move her mother in with them to care for her. Every day the Hagen's were stuck in the little cracker box house, Heidi fought pangs of guilt that she was not able to care for her mother.
Henrik and Heidi could not sell their little house for enough money to put down on a bigger home because the little house had repairs that a buyer and the buyer's lender would certainly require to be fixed before closing.
The Hagen's were short of funds due to unexpected events the year before, so they did not have the money to complete the repairs.
Heidi's self-employment income did not look like much on her tax return and Henrik could not qualify for a loan on the bigger home with his income either.
Also due to unexpected events the year before the Hagen's credit scores were to low to get the pricing on the new mortgage they needed.
Clearing the hurdles
Credit. Henrik and Heidi talked with their mortgage loan officer about their plans and the bumps in the road they were hitting. Heidi wanted to concentrate on improving their credit scores. Henrik and Heidi set out the following week to pay their revolving credit cards down to owed balances on each card of UNDER 30% of the credit limit. They paid down one credit card with proceeds from another one with a lesser balance. By paying down their credit card balances to a low usage percentage, this contributed to about a 20% credit score improvement. The score still wasn't stellar but it put the Hagen's in position for much better pricing on the mortgage they would soon be getting.
Income. Heidi owned her own business. She deducted on her tax return everything she could to shelter her income. The loan officer squinted at the tiny net income from Heidi's business on the front page of the tax return, then flipped the tax return over and perused each page. The loan officer began calculating a few of the expenses, adding them to the income on the front page.
This loan officer knew that most loan programs allow the lender to add back paper expenses like depreciation on equipment, depreciable business miles, business use of home, and a once-in-a-life time expense with the right documentation. By the time the lender was finished calculating Heidi had enough income from her business combined with Henrik's to qualify to buy the bigger home.
Appraisal. But they still needed to sell their current home. The Hagen's cleaned and decluttered their current home. They did some of the repairs they could on their own and with a neighbor friend. Their realtor sold their home within short order. The buyer's lender required the big repair items to be done before closing. Since the Hagen's would not have the money until the loan closed, the lender, the realtor and the roofer offered a repairman friend to agree to complete the rest of the repairs within 3 days before closing. The repairman friend agreed to replace some rotted wood on the house and paint, but only after the buyer's loan was fully approved except for the repairs. He also agreed to let the Hagen's pay him from the proceeds of selling their home .
Celebrating Success. After selling the home to the new buyers, the Hagen's had the funds to put down to make their new home more affordable. The lender reviewed their income and asset documents, credit so the letter to the buyers for their mortgage preapproval was very strong. Henrik and Heidi, were persistent in shopping for homes and making offers on homes. They finally got their offer accepted on a home that made life easier for the Hagen's and Heidi's mother who would soon be joining them.
How do you help someone who is just short on funds to close on a home?
Dpa programs/grants
100% loans like USDA and VA
Family gifts or loans
(Borrowing against a 401k (not pulling money out though)
Borrowing against a different asset to come up with the dp
Selling an asset.
How do you help your customers get their credit scores higher?
Credit Simulators, must pay off judgments and tax liens, but some collection accounts can sit unpaid until after you close on the house because paying off a collection account can initially drag the score down.
Keep revolving account balances under 50% of the total credit limit to maintain your scores. Pay balances under 30% of the total credit limit to keep credit scores higher.
Stay away from 12 months same as cash
Pay bills on time
How do you manage high debt-to-income ratios?
When it comes to debt to income ratios the first bit of advice I have to give to prospective borrowers. Consult with wise financial advisors first. Look at your budget honestly to determine how much you can feasibly afford to pay for a house note. Before paying off any bills, talk to an experienced loan officer . Sometimes there are debts you can pay down or certain accounts that can be reworked to get your income-to-debt ratio down without having to spend a lot of money. The underwriting software and human underwriters too put a big emphasis on how much money you have in the bank to handle emergencies. Its better sometimes to have money in the bank rather than totally paying off debt.
If there are only a few months left on an installment loan like a car loan, we may not have to count the car payment anyway since it is about to be paid off soon anyway.
What happens if the property you want to buy has some repairs that need to be done?
Escrow for repairs (bank owned, personal)
R&R FHA and Conv loan
Have sellers pay up to a max point
Buyers pay it
Stay away from "decorator allowances" or "carpet allowances" there are ways to pay for the repair services without the money going through the hands of the borrower.
What are some things people can do to make the preapproval letter from the mortgage company stronger and more certain?
Have a mortgage co underwriter review ahead-of-time your last 2 years tax returns, latest pay stubs, last months bank statements and asset statements (all pages)
REAL ESTATE TIP OF THE WEEK Jo Garner shares the outlook for current economy and moves her mortgage clients are making to protect themselves financially.
ANNOUNCEMENTS:
Talk Shoppe offers free networking & education to anyone interested in real estate or in business or in health and wellness. Talk Shoppe meets every Wednesday 9A-10A CT at Concorde Career College 5100 Poplar Ave 1st floor Memphis, TN (Clark Tower). You can also join the even on zoom. Go to www.TalkShoppe.com and click the Events tab for the link to get into the event online. This Wednesday April 6th,, 2022 9A- 10A Central Gary Robinson of S.C.O.R.E. presents "So You Want to Start A Business?" if you are someone you know is planning to start a business or make a major change in a business, this Senior Corps of Retired Executives offer their time free and resources to help you succeed.
2. Thank you to Talk Shoppe sponsor Peggy Lau of Seacret—a travel program that allows you to earn vacations at only a fraction of the normal costs. You can use the discounts to travel alone or with a community of fellow travelers. Connect with Peggy Lau at (901) 279-0747
3. Thank you to Tim Gilliland of Backuprx.com for keeping our data at Talk Shoppe backed up and accessible in case of computer break downs. To have instant access to YOUR data in case of computer failure, get with Tim Gilliland at backuprx.com
4. Let's keep up our support and prayers for those under attack in Ukraine.
5. Thank you to Jordan Carter of Pest Marshals for sponsoring this episode of Real Estate Mortgage Shoppe. For your pest control for your home or office, contact Jordan Carter of Pest Marshals www.pestmarshals.com
4. Subscribe at www.JoGarner.com and you can get our weekly blog posts with podcasts conveniently in your inbox.
5. Real Estate Mortgage Shoppe reminds you to MAKE YOUR PLAN. LET'S WORK YOUR PLAN. IF THE DEAL WORKS FOR YOU TODAY, DO IT TODAY.
SPECIAL NOTE: REAL ESTATE MORTGAGE SHOPPE RECOMMENDS THAT YOU CONSULT WITH A FINANCIAL, LEGAL OR OTHER CERTIFIED, LICENSED PROFESSIONAL BEFORE ACTING OR INVESTING ON ANYTHING YOU HEAR OR SEE FROM THE CONTENT ON THIS SHOW OR BLOG POSTS. THE INFORMATION WE SHARE ON REAL ESTATE MORTGAGE SHOPPE IS GENERAL IN NATURE MEANT FOR GENERAL EDUCATIONAL PURPOSES ONLY. ALL EXAMPLES GIVEN FOR ILLUSTRATION PURPOSES ON REAL ESTATE MORTGAGE SHOPPE AND ARE BASED ON TRUE STORIES BUT WE USE FICTIONAL CHARACTERS AND DO NOT DIRECTLY REFLECT REAL PEOPLE OR EXACT DETAILS IN ANY OF THE SITUATIONS.
QUOTE CORNER:
The quote of the week: " Mathmatics may not teach us how to Add happiness or minus sadness. But, it does teach us one important thing: Every problem has a solution." Pjsaccountants.com.au
____________________________________________________________________________________
REJOINDERS:
Tim Flesner, Business Consultant

Kelly Inman of Next Day Access

Pat Goldstein Crye-Leike
Transitional Music: "Keep Your Head Up" Andy Grammar; "Trouble" by Avicii; "UP" by Shania Twain "Memphis" by Johnny Rivers for the Look Back Memphis Trivia Contest
PICK UP YOUR COPY OF "CHOOSING THE BEST MORTGAGE-THE QUICKEST WAY TO THE LIFE YOU WANT" by: JO GARNER
An essential guide for real estate professionals and their customers.
Now on Amazon and Barnes and Noble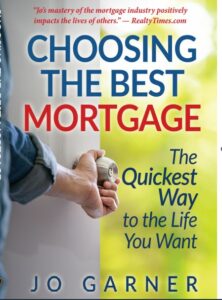 __________________________________________________________________________________________________________________________________________________________________________________________________
ABOUT TOM KING, REAL ESTATE APPRAISER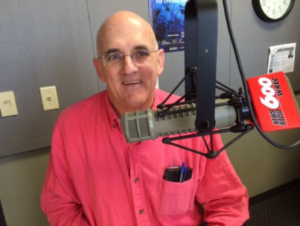 Tom is a well- respected and sought after appraiser in Memphis, Tennessee.  He is a second generation appraiser with 40 years of experience.  He has been elected to the Memphis Area Association of Realtors Board of Directors three times.  
Tom is a certified residential appraiser in Tennessee.  He have appraised over 20,000 homes in his career.  A graduate from the University of Tennessee with a degree in real estate, Tom is also a Certified Relocation Professional (CRP).  Tom also has vast experience in dealing appraising real estate for pre-listing sales, cash buyers, divorce settlements, estate settlements. (901) 487-6989
___________________________________________________________________
ABOUT JO GARNER-MORTGAGE LOAN OFFICER: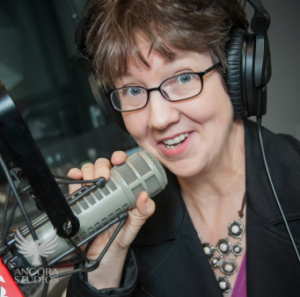 WHAT DO YOU WANT TO ACCOMPLISH WITH YOUR MORTGAGE?
www.JoGarner.com (901) 482 0354 jo@jogarner.com twitter @jogarner NMLS# 757308 (currently working with Sierra Pacific Mortgage, Inc Cordova, TN NMLS # 1788 An Equal Housing Lender)
"Whatever YOUR personal priorities are, my job is to help you get the mortgage terms that will give you bragging rights when you talk about it and help you score on hitting your goals ."
As a mortgage loan officer, my job is to help you get to the benefits you want from your financing terms. What is most important to you? I can help you find the financing terms that will help you get to what you want. What is your comfort level on a house payment? How much are you comfortable paying down,? What type of financing do you need to get the house you want to buy or refinance?
Different clients have different priorities in life—some are buying their first home with very little down payment funds. Some are recovering from medical challenges, divorces or preparing to send children to college and some are embarking on a long term goal of buying properties to build rental income."
Jo Garner is a mortgage officer with extensive knowledge in tailoring mortgages to her customers who are refinancing or purchasing homes all over the country. She offers conventional, FHA, VA or other loan programs for refinancing and purchases.
Jo can help you look at rent vs buy, when it makes sense to refinance, how to get the best deal on your home purchase financing.
Jo Garner has been in the real estate/financing business for over 25 years.  She got her start in Portland, Maine where she first began her real estate career. She received her real estate education from the University of Southern Maine  and was personally mentored in San Diego, California  by Robert G. Allen, author of Nothing Down, Creating Wealth and The Challenge.
On moving back to West Tennessee in 1987, she went into business buying and selling discounted owner-financed notes secured on real estate.  In 1990 Jo went to work for a residential mortgage company and has been a mortgage loan officer for over 25 years.  Her goal is to offer excellent, affordable service to her customers, tailoring the loan programs to the specific needs of her clients. 
In addition to her work in the mortgage field, Jo Garner  is the primary sponsor and founder of Talk Shoppe in Memphis. www.TalkShoppe.com Jo Garner also host the radio show Real Estate Mortgage Shoppe airing on News Radio AM 600 WREC and iHeart Radio with podcasts and show notes published on www.JoGarner.com