Learn some ABCs for a greater return on your real estate and getting a mortgage. Jo Garner covers how to handle the four C's in lending like a pro. Ed Hill of Masters Roofing gives you the ABC's on when to file an insurance claim and how to choose a contractor. Reverend Jo Rook weighs in with some tips. '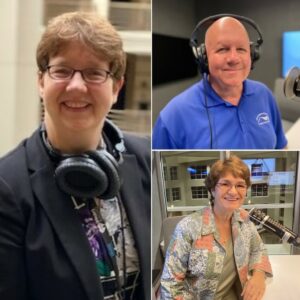 What do YOU want to accomplish with YOUR mortgage? For your home purchase or refinance, I can make it easy. Connect with me at www.JoGarner.com
To Your Success,
Jo Garner, Licensed Mortgage Originator NMLS 757308 equal housing opportunity) 901 482-0354.
(1st segment 9:06am to 9:15Am)
LET'S GET STARTED…
(Jo) (Good morning, Memphis! Welcome to our internet listeners and podcast listeners across the 50 states! You're on Real Estate Mortgage Shoppe. I'm your host, Jo Garner, Mortgage Loan Officer. You can connect with me at www.JoGarner.com. Our general topic THE ABC'S FOR YOUR REAL ESTATE AND GETTING A MORTGAGE-LEARN FOR A GREATER RETURN. Thank you to real estate attorneys Rob Draughon and Shelley Rothman of Griffin, Clift, Everton and Maschmeyer for sponsoring this episode. For your closing on a home purchase or refinance, call Rob and Shelley at (901) 752-1133. Today is March 11th, 2023. Call us in the studio while we are live at 901 535-9732.
INTRODUCING ED HILL OF MASTERS ROOFING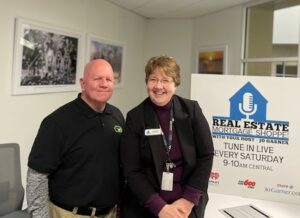 Ed Hill of Masters Roofing is in the studio today. Ed has been a consultant for Masters Roofing for over ten years. Ed has studied roofing, home repairs and even has his own informative podcast Memphis Home Maintenance Show at www.MemphisHomeMaintenanceShow.podbean.com Ed you have a good name for taking care of your customers who need a roof repair, a roof replacement and even some home improvement work. Tell our listeners a little about yourself and what Masters Roofing does for your clients. (Ed Hill has a little over a minute to intro himself and talk about the services he offers his clients…)
(Jo) When we talk about :"Learn For A Greater Return," remember that you don't have to KNOW everything about real estate and mortgage financing to get the best return. You just need people who DO know a lot about this to help you avoid pitfalls and help you pass the test on getting the deal you can brag about later. I'd like to sbe on your expert team as your mortgage loan originator. When we talk about ABC's, I think about building blocks and the letter "C." Let's talk about the 4 C's of getting home loan approved.
1st Capital –Cash is king. The more money you have to put down on your home and the more money showing left over after the closing in case of emergencies, the better lenders like you. Don't make the mistake of running out and paying off a bunch of debt before talking with your loan officer. Lenders put a higher priority on showing money available in the bank.
2nd Character-your credit reputation. The higher your credit scores, the lower interest rates you get to enjoy. The lower your credit scores, the higher price you pay for credit. 780 is a great credit score. But scores in the 600's can cost you a lot more for credit. I have seen some mortgage clients take 1 or 2 simple, inexpensive moves to make some quick improvements for the credit scores
3rd. Collateral- The house needs to appraise for enough value to do what you want to do with your mortgage. Unless you are doing a renovation repair loan, the home has to be in good condition too.
4th Capacity- You need to make sure you can verify enough stable income to quality for the loan terms you need.
The story of my former hall-of-fame mortgage client, Cheryl Schaffer (not her real name) gives you a sense of how the mortgage company evaluates your income on the loan application.
Cheryl Schaffer's Story-Prepare Your Income-to-Debt Ratio For Approval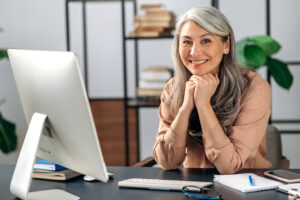 Cheryl Schaffer's story–Cheryl enjoyed working as a graphic designer in her own business. She had tried to refinance her home for a lower interest rate a few years ago and her own bank turned her down because she did not show enough income on her taxes. "I just accepted the fact that I couldn't get a loan," she told me.
A year ago, when Cheryl least expected it, family tragedy forced Cheryl to split her time between her business and taking care of her mother. Cheryl needed a bigger house closer to town to properly care for her elderly mother. She pushed herself outside her comfort level and went again to apply for a mortgage. Instead of trying to get all her bills paid first, she consulted with her mortgage officer first.
When she came to see me, I suggested to her, "Let's start at the back of your tax return and see what expense amounts can be added to qualifying income." Some of the expenses could be added back to Cheryl's income, but only with certain documentation. Cheryl was quick and thorough in providing just what was needed, so now her qualified income was higher. Instead of trying to pay off a bunch of debt, instead, she showed extra money available in savings in case of emergencies. Her loan was approved!
Are you self-employed like Cheryl? Do you have good credit, and want to buy a home or refinance one but flunked the income test from your bank because they said, "You just don't show enough income here on the front page of your tax return." MAKE YOUR PLAN. LET'S WORK YOUR PLAN. IF THE DEAL WORKS FOR YOU TODAY, LET'S DO IT TODAY. Connect with me at www.JoGarner.com I can make the mortgage process easy for you. Just call me at (901) 482-0354.
Ed Hill of Masters Roofing, with all the experience you have, you definitely know your ABC's on Roof replacements and repairs. Take a few minutes to talk about ways our listeners can learn some basics from you and feel good about the decision they make regarding their roof or home improvements…(Ed Hill launches into his topic for about 3- 4 minutes )
You're on Real Estate Mortgage Shoppe. I'm your host, Jo Garner, Mortgage Loan Originator. What do YOU want to accomplish with YOUR mortgage? For your home purchase or refinance, I can make the process easy for you. Connect with me at www.JoGarner.com When we come back, you will be hearing more from Ed Hill of Masters Roofing and also Reverend Jo Rook, Director of Healing & Wellness at Church of the Harvest in Olive Branch, MS.
2nd segment is after 9:15 break from about 9:18Am to 9:30 AM break
It's time to talk shop with Talk Shoppe's Business Tip For Real Estate Professionals. Talk Shoppe is a marketing company offering free education and networking to anyone interested in real estate or in business or health and wellness. Talk Shoppe is made possible by the financial support of its sponsors. For more about Talk Shoppe, go to www.TalkShoppe.com (shoppe) For our Talk Shoppe Business Tip today we have Talk Shoppe sponsor Reverend Jo Rook, Director of Healing and Wellness at Church of the Harvest in Olive Branch, MS. Rev Jo Rook, you always have some great advice you share with us at the Talk Shoppe events on "You Might As Well Be Awesome." Jo Rook, , what is your Talk Shoppe Business Tip for Real Estate Pros?
(Jo Rook gives her 1-min or so tip Rev Jo Rook, how is the best way for us to contact you?
TIP : Average is just as far away from being the best than being at the bottom. Don't be average. Strive to be your best, because YOUR MIGHT AS WELL BE AWESOME.
TOPICS BY ED HILL OF MASTERS ROOFING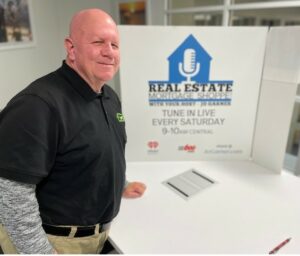 FIELD TRIPS AND SHOWROOM TOURS!
Learn What You Want To Know About Roofing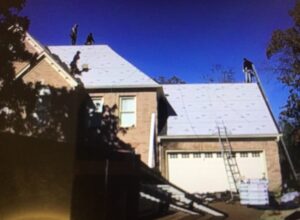 Field Trips Are Fun!
Call Ed Hill 901-273-6594 to schedule a trip to one of our Masters Roofing roof replacement job sites and get an expert look at quality roofing products, procedures and professionals!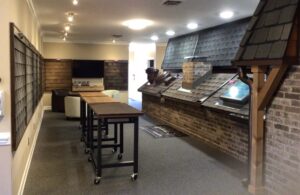 Showroom Tours Are Fun!
What are the ABC's about when to file an insurance claim?

What are the ABC's about choosing a contractor?

What are the ABC's about knowing you have a problem with your roof?
Call Ed Hill 901-273-6594 to schedule a tour of the Masters Roofing Design Showroom in Bartlett, TN and see, touch and understand quality roofing products, procedures and professionals!
3rd segment following 9:30 break starting about 9:35 to 9:45 AM
TOPICS COVERED BY JO GARNER, LICENSED MORTGAGE ORIGINATOR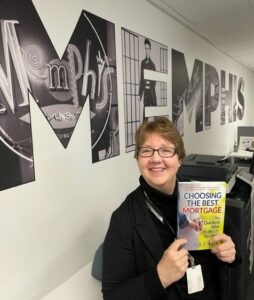 ABC'S of Being Prepared To Be Preapproved
One trend that is keeping us all studied up is the housing inventory shortage. So many times there are multiple competing offers going in from different people trying to buy the same house. If you find a house that you can't live without, you'd better be prepared, you'd better be prompt to win the prize. To be prepared you need to already be preapproved with a reputable mortgage lender. (I would love to sign up to be YOUR lender, by the way.)
PREPARING FOR THE POP QUIZ

But whoever you use, go ahead and pull together all pages of your last 2 years tax returns, your last 2 years W2s and 1099s and your latest paystub. At some point your lender will ask you for all pages of your latest bank statements and other asset statements like a retirement fund statement. Go ahead and have these at the ready.
There's going to be a pop-quiz. Here's what the mortgage officer will ask you when you are getting your preapproval letter:
What is your income? Make sure you let the mortgage officer know if you are salaried, hourly or paid commission. Let the loan officer know what your base guaranteed income is and what you average in commissions or bonuses or overtime. Are you a W2 employee or do you have to pay your own federal tax and FICA deductions? This is important to how your income is calculated.

Have you reviewed your credit report lately? The government regulations allow you to pull one free consumer report every year. Go to www.annualcreditreport.com Check to make sure no errors are on there. If there are errors you can get ahead by getting them corrected or by letting your loan officer know which ones are in error right up front.
Do you know your credit score? The mortgage officer can pull credit and let you know your credit scores. Mortgage companies use the middle score out of three bureaus. A great score is 780 and above. Having a high credit score will help you get the best-priced interest rate. A good score is 740 to 779. An Ok score is 680 to 739. When your score falls into the 640 to 679 range, you are generally paying more to get a loan. A score below 640 but greater than 580 is challenging but might be possible paying higher interest rates and paying more money down.
In the book I wrote just for you, "Choosing the Best Mortgage-The Quickest Way to the Life You Want" you have at your finger-tips an entire chapter on how to improve your credit. You can get the book at Amazon.com
Do you have enough money to make a down payment and pay for closing costs and prepaid taxes and insurance:? You and I can find money for you that you did not even know you had.
We can find down payment assistance programs, gifts from family, borrowing against your 401k, borrowing against a different asset, 100% loan programs and more…. Invite me to go "treasure hunting with you."
Did you get the value on the appraisal that you needed? Does the property have repairs that need to be made before closing? In the book "Choosing the Best Mortgage-The Quickest Way to the Life You Want," there is an entire appendix dedicated to what to do when you get a low appraisal.
Randy the Realtor-Scopes Out A Solution to Raise a Low Appraisal Value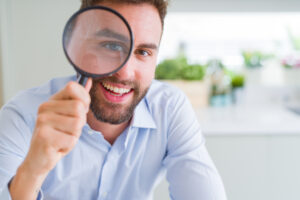 Real estate professionals who can analyze a home appraisal bring massive value to the real estate transaction and their customers. Randy the Realtor sold his listing to a buyer for about $250,000 in a neighborhood where most homeowners had upgraded their houses. Randy's seller on the property had listed for sale had upgraded his home with granite countertops, hardwood floors, and updated plumbing fixtures. The appraisal came in $10,000 lower than the sales price.
Randy the Realtor put on his sleuthing cap and started researching the homes the appraiser used as comparable sales. Randy found that the appraiser had used homes that had not been updated. By pointing this out to the appraiser, Randy could get the appraisal value on his listed home increased by $8,000.
It pays to know your way around the neighborhood. It pays to know your way around a real estate appraisal.
You get bonus points if you know the answer to these two questions BEFORE you ever talk to a mortgage officer. This shows you are TRULY prepared:
After reviewing your income and spending habits, what is the maximum house payment that is personally comfortable to YOU? Sometimes the underwriting programs will preapprove you for a much higher payment than you know you can comfortably pay. Stay within your comfort zone. Financial gurus tend to agree if you can keep your house payment with taxes and insurance at 28% or under of your income that seems to be acceptable. But if you have other debt, the total of that other debt and your house payment should not exceed 43% to 45% of your income.

Bonus question number 2- What is the maximum amount of money you can put down on a house? Remember you need adequate emergency funds available for you and your family.
Call me, text me, connect with me at www.JoGarner.com I can make this quiz easy for you when you are ready to get a mortgage to buy a house or refinance one. (901) 482-0354 www.JoGarner.com
4th segment following 9:45 am break about 9:48 to 9:56 am
REAL ESTATE TIP OF THE WEEK: Reverend Jo Rook has another tip (about 1 minute) There is a Biblical principle of Seed Time and Harvest from the book of Matthew. Invest in others. Give to others and help support them. What you sow into others, you reap a bountiful reward yourself www.JoRook.com
Ed Hill gives a tip ( about one minute)
Jo Garner shares a tip FHA just lowered the monthly mortgage insurance from .85% per month down to only .55% per month effective for case numbers ordered March 20th or after. If you were getting a $200k FHA loan earlier, you would have paid about $1700 in monthly FHA mortgage insurance just for the first year.—not counting remaining years of paying .85% of the loan amount. For case numbers ordered on or after March 20th 2023, your would only pay about $1100 the first year saving you about $600 a year—that's almost $50 per month
2/1 Buydown magic Buy now, get some help to pay for the buydown from down payment assistance or seller concession pay a little over 5% rate the first year, a little over 6% the 2nd year and then it goes to 7%. Be prepared to pay that in year 3 and onward. However, if mortgage rates drop down enough, we can look at refinancing your loan as soon as possible to a lower fixed rate.
ANNOUNCEMENTS FROM SPONSORS:
Talk Shoppe offers free networking & education to anyone interested in real estate or in business or in health and wellness. Talk Shoppe meets every Wednesday 9A-10A CT at Concorde Career College 5100 Poplar the 1st floor in the Memphis Clark Tower and also on zoom. Go to www.TalkShoppe.com and click the Events tab for the link to get into the event online.

March 15th. 2023

"How to Choose a Senior Living Community"

Donna Roach, Hearthside Senior Living, 

donna@hearthsideseniorliving.com
Thank you to Darlene Kemp of Vista Points special needs trust. Do you want to make sure your special needs loved one is cared for and has provision one day when you are not there to help? Reach out to Darlene Kemp at vistapoints.org.

Thank you to Peggy Lau of Club Seacret –Peggy Lau can get you in the club to get bargain deals on skin care lotions and healthy potions and travel to beaches and oceans. Connect with Peggy Lau at 901 289-0747.

Thank you, real estate attorneys Rob Draughon and Shelley Rothman of Griffin Clift Everton and Maschmeyer for sponsoring Real Estate Mortgage Shoppe today. For your real estate purchase or refinance closing, call Rob and Shelley at 901 752-1133.
4. Subscribe at www.JoGarner.com and you can get our weekly blog posts with podcasts conveniently in your inbox.
5. Real Estate Mortgage Shoppe reminds you to MAKE YOUR PLAN. LET'S WORK YOUR PLAN. IF THE DEAL WORKS FOR YOU TODAY, DO IT TODAY.
LEGAL STUFF: SPECIAL NOTE: REAL ESTATE MORTGAGE SHOPPE RECOMMENDS THAT YOU CONSULT WITH A FINANCIAL, LEGAL OR OTHER CERTIFIED, LICENSED PROFESSIONAL BEFORE ACTING OR INVESTING ON ANYTHING YOU HEAR OR SEE FROM THE CONTENT ON THIS SHOW OR BLOG POSTS. THE INFORMATION WE SHARE ON REAL ESTATE MORTGAGE SHOPPE IS GENERAL IN NATURE MEANT FOR GENERAL EDUCATIONAL PURPOSES ONLY AND NOT AN OFFER TO LEND.. ALL EXAMPLES GIVEN FOR ILLUSTRATION PURPOSES ON REAL ESTATE MORTGAGE SHOPPE AND ARE BASED ON TRUE STORIES BUT WE USE FICTIONAL CHARACTERS AND DO NOT DIRECTLY REFLECT REAL PEOPLE OR EXACT DETAILS IN ANY OF THE SITUATIONS.
QUOTE CORNER:
Parent says to their first-grader on the 1st day of school: " What did you learn today?"
First-grader: "Not enough. We have to go back tomorrow."
Anonymous: "Respect your parents. They passed in school without Google."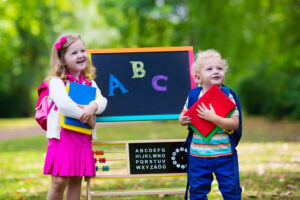 ____________________________________________________________________________________
REJOINDERS:
Taylor Morse of Cartridge World of Collierville 901 853-3230

Genell Holloway of Eagle Hollow Enterprises health benefits specialist 901 653-5323

Kelly Inman of Next Day Access (wheelchair ramps, grab bars, stairlifts…) kellyinman@nextdayaccess.com
Transitional Music: "School Days"  by Chuck Berry;  "ABC" by the Jackson; (start at 43 secs  ) "Back to School" from Grease 2; "Taking Care of Business" by Bachman Turner Overdrive for the Talk Shoppe Business Tip For Real Estate Pros.
PICK UP YOUR COPY OF "CHOOSING THE BEST MORTGAGE-THE QUICKEST WAY TO THE LIFE YOU WANT" by: JO GARNER
An essential guide for real estate professionals and their customers.
Now on Amazon and Barnes and Noble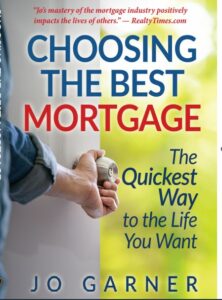 ABOUT JO ROOK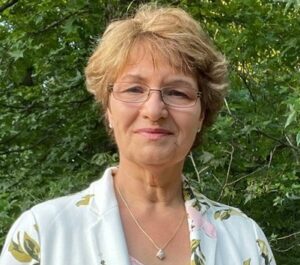 Rev. Jo Rook, Director of Healing at Church of the Harvest in Olive Branch, MS. loves the Lord and ministers divine healing to others. Her teachings include videos "Let's Chat Healing", interviewing others in "Healing Belongs to You" plus writing for "Healing Messages". She is a teacher, preacher, writer and real estate investor. Jo Rook serves from her heart with a genuine love for people. She encourages others that "You Might As Well Be Awesome". View her teachings at http://midsouthharvest.org/healing or www.JoRook.com
ABOUT ED HILL OF MASTERS ROOFING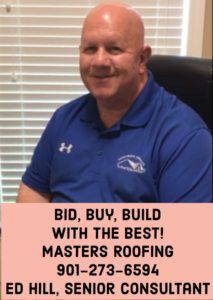 Ed Hill has been in the residential roofing industry since 2008 and has been Senior Consultant with Masters Roofing Memphis TN since 2010.  He has personally assisted about 800 homeowners with roof replacement and many others with roof and exterior repairs.  He is an active member of the Greater Memphis Business Network International chapter and is the official Masters Roofing consultant to TPC Southwind.  He holds three earned degrees including a doctorate but tries not to let those get in his way of serving his customers!  For free roof advice, free inspections, and free estimates and bids for roof replacement or roof repair call Ed Hill at 901-273-6594. Learn more at #EdHillMastersRoofing and at MemphisHomeMaintenanceShow.Podbean.Com
Ed Hill, Senior Consultant
Masters Roofing
2845 Stage Center Cove
Bartlett TN 38134
901-273-6594
EdHill.MastersRoofing@gmail.com
TN State Licensed Contractor #00067521/ Reciprocal Licenses MS & AR
BBB A+ Accredited Member Business
Platinum Preferred Contractor Owens Corning / GAF Master Elite Installer
ABOUT JO GARNER-MORTGAGE LOAN OFFICER: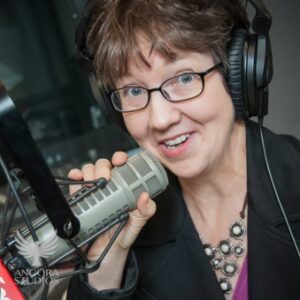 WHAT DO YOU WANT TO ACCOMPLISH WITH YOUR MORTGAGE?
www.JoGarner.com (901) 482 0354 jo@jogarner.com twitter @jogarner NMLS# 757308
(currently working with Cardinal Financial Company, Limited Partnership NMLS #66247 equal housing opportunity 2645 Appling Rd 102 Memphis, TN 38133 ) Online loan application https://online.cardinalfinancial.com/#/p/apply/jogarner
www.cardinalfinancial.org for licensing info www.nmlsconsumeraccess.org/EntityDetails.aspx/company/66247 "Whatever YOUR personal priorities are, my job is to help you get the mortgage terms that will give you bragging rights when you talk about it and help you score on hitting your goals ."
As a mortgage loan officer, my job is to help you get to the benefits you want from your financing terms. What is most important to you? I can help you find the financing terms that will help you get to what you want. What is your comfort level on a house payment? How much are you comfortable paying down,? What type of financing do you need to get the house you want to buy or refinance?
Different clients have different priorities in life—some are buying their first home with very little down payment funds. Some are recovering from medical challenges, divorces or preparing to send children to college and some are embarking on a long term goal of buying properties to build rental income."
Jo Garner is a mortgage officer with extensive knowledge in tailoring mortgages to her customers who are refinancing or purchasing homes all over the country. She offers conventional, FHA, VA or other loan programs for refinancing and purchases.
Jo can help you look at rent vs buy, when it makes sense to refinance, how to get the best deal on your home purchase financing.
Jo Garner has been in the real estate/financing business for over 25 years.  She grew up in West Tennessee and got her start in real estate in Portland, Maine where she first began her real estate career. She received her real estate education from the University of Southern Maine  and was personally mentored in San Diego, California  by Robert G. Allen, author of Nothing Down, Creating Wealth and The Challenge.
On moving back to West Tennessee in 1987, she went into business buying and selling discounted owner-financed notes secured on real estate.  In 1990 Jo went to work for a residential mortgage company and has been a mortgage loan officer for over 25 years.  Her goal is to offer excellent, affordable service to her customers, tailoring the loan programs to the specific needs of her clients. 
In addition to her work in the mortgage field, Jo Garner  is the primary sponsor and founder of Talk Shoppe in Memphis. www.TalkShoppe.com Jo Garner also host the radio show Real Estate Mortgage Shoppe airing on News Radio AM 600 WREC and iHeart Radio with podcasts and show notes published on www.JoGarner.com Pick up Jo Garner's book on Amazon or Barnes and Noble "Choosing the Best Mortgage-The Quickest Way to the Life You Want"